No-Effort Wedding Decor: Peacocks!
At a friend's wedding in Austin, TX, the decor was minimal, since the site, a local historic park, was so picturesque. The most interesting part of the decor? The peacocks that strolled through the grounds of the park.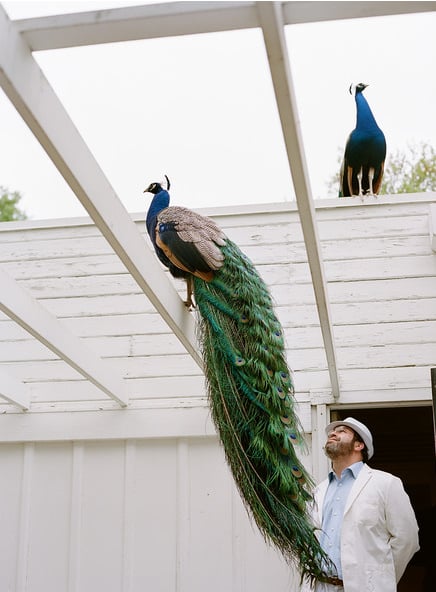 The peacocks were surprisingly tame and non-invasive, and they kept everyone from grandmothers to toddlers engaged. The bridesmaids at the wedding all wore peacock feather headbands or haircombs for the ceremony, inspired by the on-site birds.