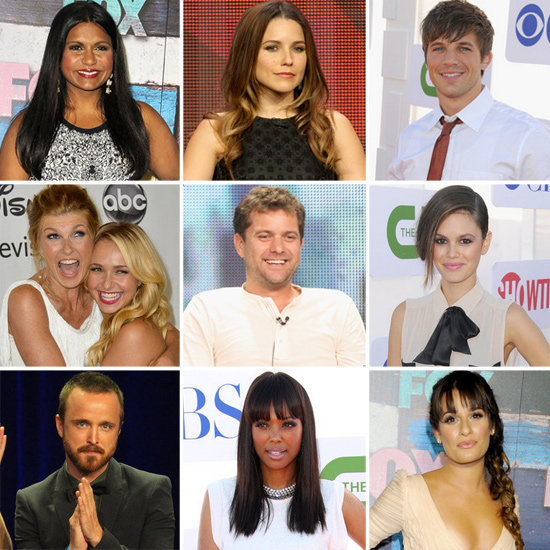 Jul 31 2012 - 12:17pm
The 2012 Summer Television Critics Association Press Tour rolled on yesterday in LA after over a week of small-screen fun. Lea Michele supported Glee at the Fox party, which also brought out The Mindy Project's Mindy Kaling. Joshua Jackson chatted up Fringe and Rachel Bilson partied on behalf of Hart of Dixie with 90210's Matt Lanter. Hayden Panettiere and Connie Britton had high hopes for their new program, Nashville, and Sophia Bush talked One Tree Hill.
They weren't the only ones out — click through to see Aisha Tyler, Zooey Deschanel, Whitney Cummings, the Downton Abbey cast, and many more.