The Golden Globe Awards may be over, but there are moments we want to see again! The shenanigans got started on the red carpet, where Jennifer Lawrence [1] accidentally crashed Taylor Swift [2]'s interview and Elisabeth Moss [3] flipped off the infamous Mani Cam. Once the show got started, Tina Fey [4] and Amy Poehler [5] had us in stitches from the get-go with their opening speech, which included a hilarious Julia Louis-Dreyfus [6] cameo. Are you dying to see the rest of the laugh-out-loud moments from the show? Scroll down, because we've got them all below!
Source: NBC [7]
Randy, aka Mr. Golden Globes, Made a Hilarious Cameo
And Thought Idris Elba Was His Dad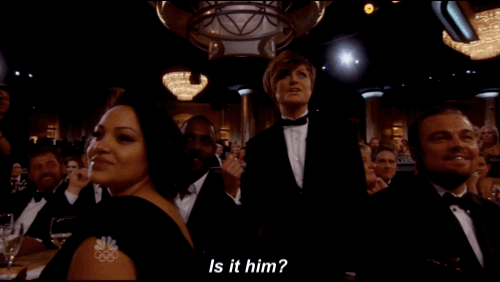 Tina and Amy WENT THERE With Leo
And His Reaction Was Priceless
Orlando Bloom Made This Face
Matt Damon Was Called a "Garbage Man"
Amy and Tina Called Out Julia Louis-Dreyfus . . .
. . . and Then This Happened.
Gwyneth Paltrow and Chris Martin Were There
Aziz Ansari Lurked in the Background Behind Sofia Vergara
Jennifer Lawrence Was Up to Her Old Tricks
Amy Poehler Messed Up Tom Hanks's Name
And Tom Hanks Reacted Like This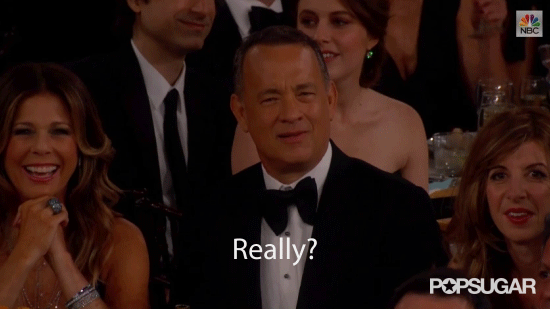 Julia Louis-Dreyfus Rejected Reese Witherspoon
Amy Poehler Introduced Jennifer Lawrence as Herself
Amy Also Had Extra Support During Her Category
Emma Thompson Just Didn't Even Care Anymore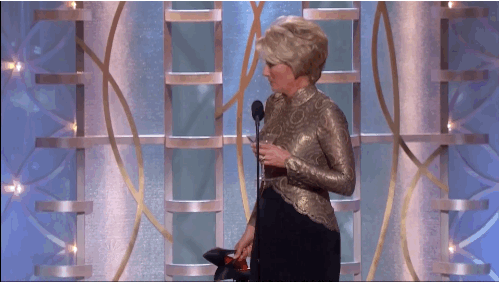 This Happened When Julia Louis-Dreyfus Went Back to the "TV Side"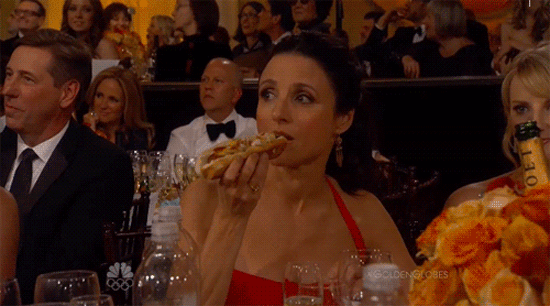 Tina and Amy Were OWNING It on Stage
Lena Dunham Made an Amazing Red Carpet Face
Amy Poehler Full-On Made Out With Bono
Robert Downey Jr. Joked About Greta Gerwig's Name
Leo Reveled in His Victory
Elisabeth Moss Flipped Off the Mani Cam
Tina and Amy High-Fived on Their Own Joke