Chris Hemsworth and Academy President Cheryl Boone Isaacs announced the 2014 Academy Award nominations in LA last month, and since then we've been gearing up for the big show. Hollywood's most exciting night is coming up on Sunday, so before the stars hit the red carpet and take the stage, we're breaking down everything you need to know. From snubs and surprises to red carpet gowns and more, keep reading to get the latest on the Oscars before the ceremony this weekend and make sure to follow POPSUGAR on Twitter [1], Facebook [2], Instagram [3], Pinterest [4], and Google + [5] for updates.
First thing's first, fill out our Oscars ballot [6] for a chance to win $1,000 and then print out a copy [7] to follow along during the show.
Check out the complete list of the 2014 Oscar nominees [8].
How many nods did each movie get? We've got the official count here [9] and we're breaking down all the nominations by movie [10], too.
Leo, Matthew, and more stars react to their nominations [11]!
Joaquin Phoenix [12]? Tom Hanks [13]? We're breaking down all the snubs and surprises [14].
If Lupita Nyong'o's first trip to the Oscars is anything like her Golden Globes night [15], it's going to be awesome.
Source:
Getty
[16]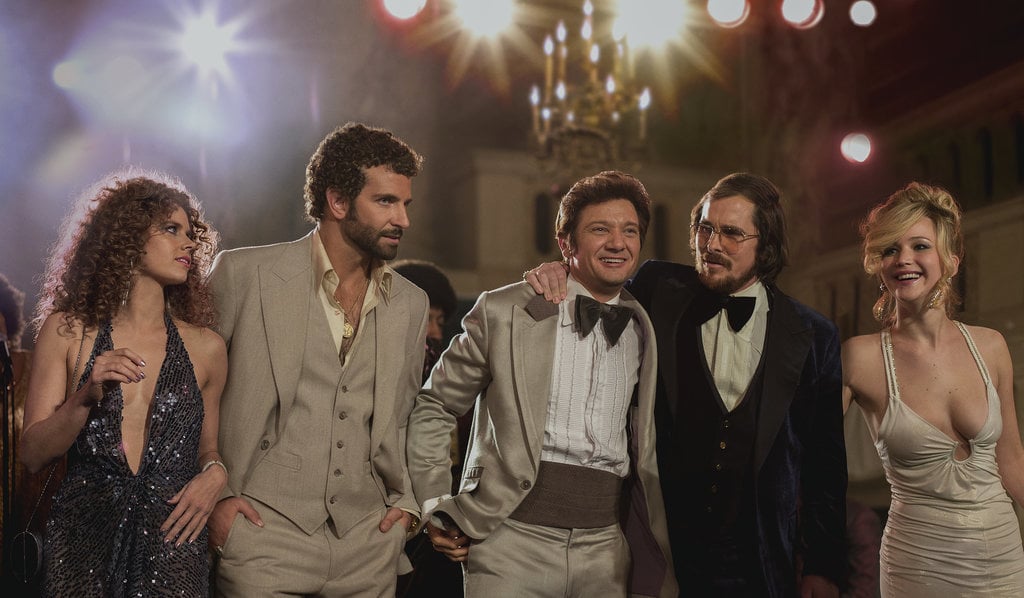 Talk about best dressed — scroll through the 30 best Oscar dresses [17] of all time.
Don't waste your time: The Oscar movies that you actually need to see [18] and which ones you can watch at home [19].
We predict Amy Adams will look flawless [20] on the red carpet.
Throw the best Oscars bash ever! Here's how [21].
Take a trip through the Oscar nominee hall of shame with a look at the movies nominees might not want you to remember [22].
Matthew McConaughey [23]'s rule for red carpet dressing [24] and his recipe for a great acceptance speech [25].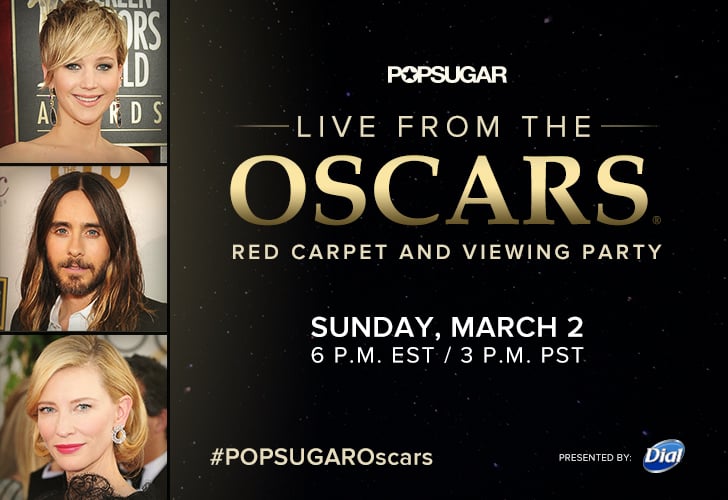 LOL! These kids reenacting Academy Award movies [26] is hilarious.
Find out which stars have won or been nominated [27] before. Spoiler alert, Meryl Streep [28] is killing it.
But not everyone's been invited to the club already, find out which celebrities are Oscar first-timers [29].
Zac Efron [30], Brad Pitt [31], and Chris Hemsworth are among the list of presenters [32] while Pink and U2 will perform.
The 86th Academy Awards air live on ABC on Sunday, March 2, at 7 p.m. EST/4 p.m. PST. We'll be watching all the action LIVE [33] so make sure to tune in at 6 p.m. EST/3 p.m. PST for interviews straight from the red carpet and more!
---
Links:
[1] https://twitter.com/popsugar
[2] https://www.facebook.com/PopSugar?ref=br_tf
[3] http://instagram.com/popsugar
[4] http://www.pinterest.com/popsugar/
[5] https://plus.google.com/u/0/+PopSugar/posts
[6] http://www.popsugar.com/Oscars-Ballot-2014-33524110?ref=33081941
[7] http://www.buzzsugar.com/Printable-Oscars-Ballot-2014-33778028
[8] http://www.buzzsugar.com/Oscar-Nominations-2014-33514906
[9] http://www.buzzsugar.com/Oscar-Nominated-Movies-2014-33515198
[10] http://www.buzzsugar.com/Oscar-Nominated-Movies-2014-33515198
[11] http://www.popsugar.com/Oscar-Nominations-Reactions-2014-33528796
[12] http://www.popsugar.com/Joaquin-Phoenix
[13] http://www.popsugar.com/Tom-Hanks
[14] http://www.buzzsugar.com/Oscar-Snubs-2014-33531207
[15] http://www.popsugar.com/Lupita-Nyongo-Golden-Globes-Instagram-Pictures-33522525
[16] http://gettyimages.com/
[17] http://www.fabsugar.com/Best-Oscars-Dresses-Ever-14357003
[18] http://www.popsugar.com/Movies-You-Need-Watch-Before-Oscars-2014-Video-34152170
[19] http://www.buzzsugar.com/Which-Oscar-Nominees-DVD-33366839
[20] http://www.bellasugar.com/Amy-Adams-Best-Hair-Makeup-34150190
[21] http://www.casasugar.com/Oscars-Party-Guide-34099498
[22] http://www.buzzsugar.com/Worst-Movies-2014-Oscar-Nominees-33929189
[23] http://www.popsugar.com/Matthew-McConaughey
[24] http://www.popsugar.com/Matthew-McConaughey-Oscar-Nominees-Luncheon-Quotes-33983710
[25] http://www.popsugar.com/Matthew-McConaughey-Award-Season-Acceptance-Speeches-33541327
[26] http://moms.popsugar.com/Kids-Reenacting-2014-Oscar-Nominees-34109873
[27] http://www.buzzsugar.com/Which-2014-Oscar-Nominees-Have-Won-Before-34040777
[28] http://www.popsugar.com/Meryl-Streep
[29] http://www.buzzsugar.com/First-Time-Oscar-Nominees-2014-33627135
[30] http://www.popsugar.com/Zac-Efron
[31] http://www.popsugar.com/Brad-Pitt
[32] http://www.buzzsugar.com/Oscars-Presenters-Performers-2014-34014471
[33] http://www.popsugar.com/Live-Oscars-Show-2014-33994881

---