Did Brazil take a note from Disney? This year's World Cup opening ceremony [1] in São Paulo, Brazil, featured a whole lot of bright, colorful costumes, and we couldn't help but notice that some of the performers looked like characters from Disney cartoons. Flowers with faces? Human-like trees? Get a side-by-side look at some of the most standout Disney-like performers from the opening ceremony.
Source: Disney [2], Getty / DIMITAR DILKOFF [3]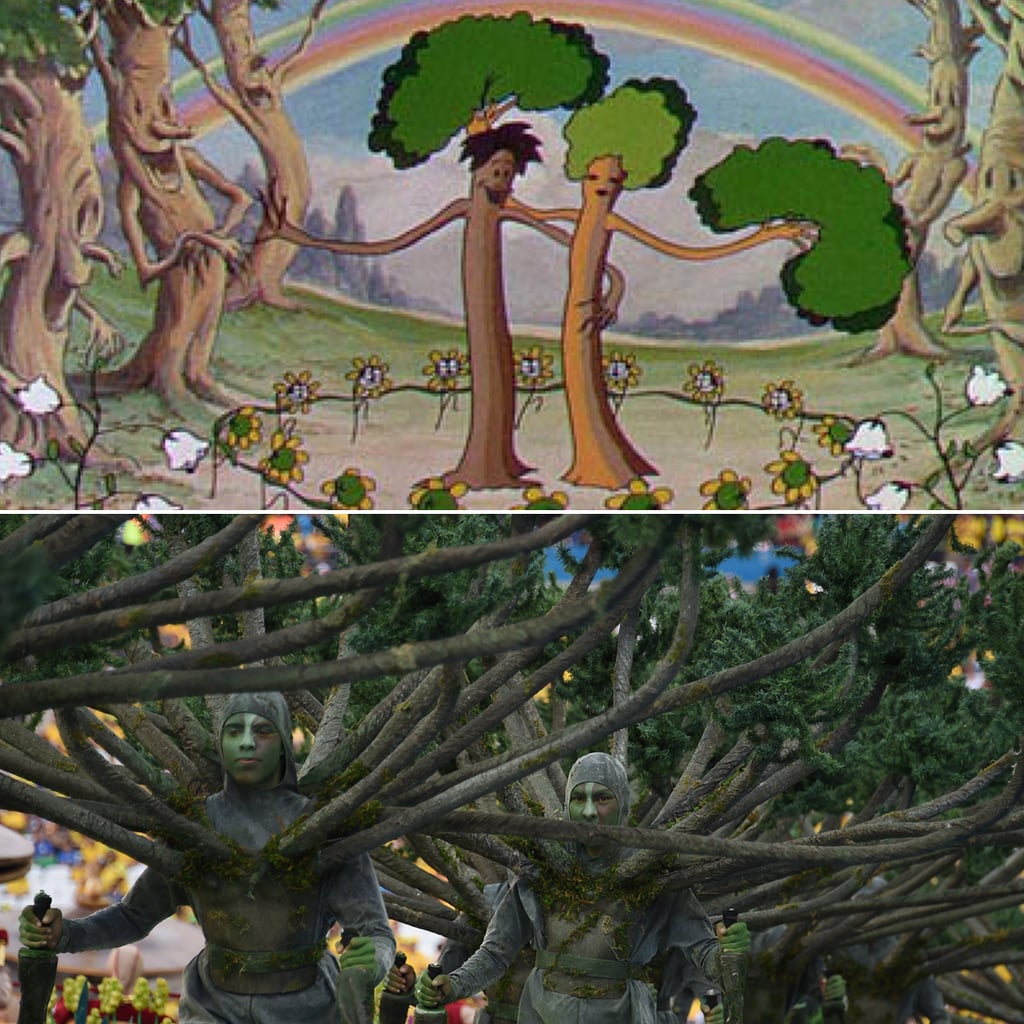 Remember that Flowers and Trees Disney cartoon? The human trees in the opening ceremony bear quite the resemblance.
Source: Disney [4], Getty / VANDERLEI ALMEIDA [5]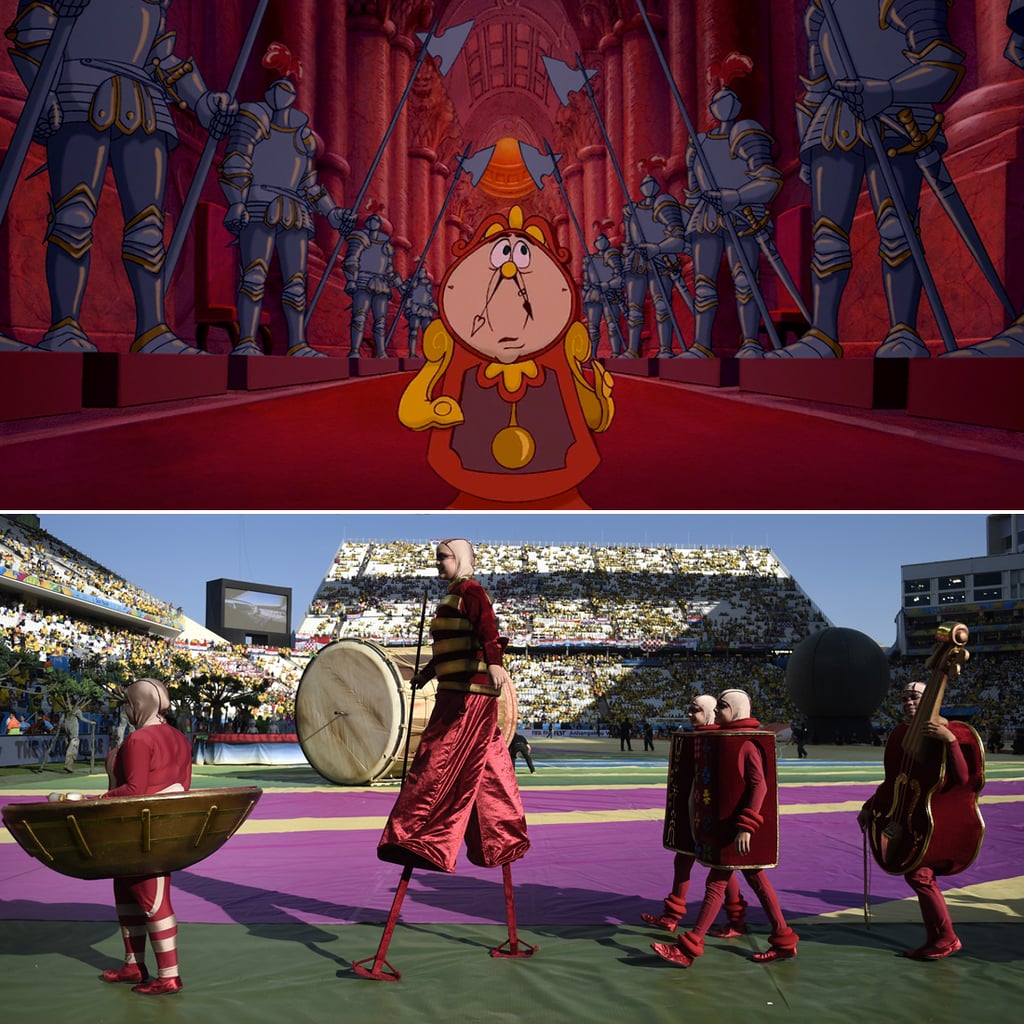 The deep red color? Objects with faces? How very Beauty and the Beast.
Source: Disney [6], Getty / ODD ANDERSEN [7]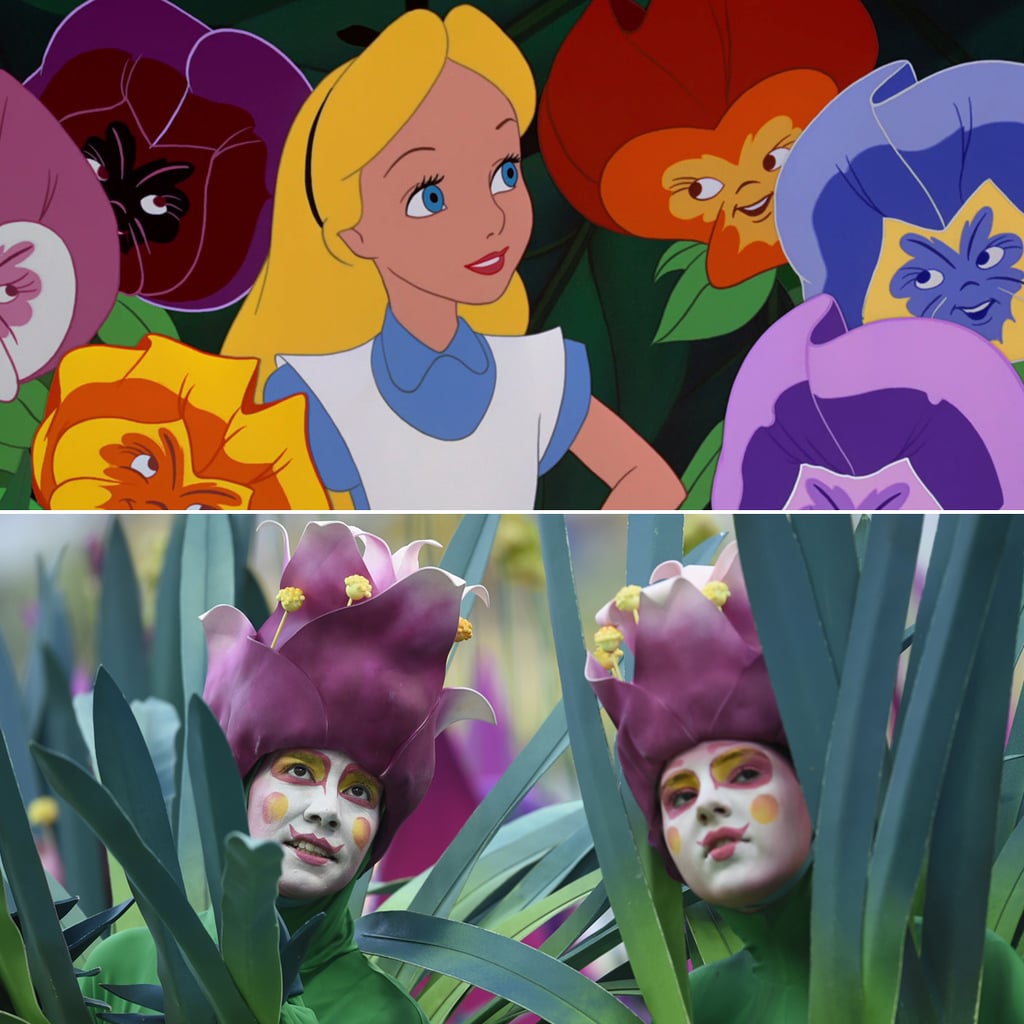 The dancers dressed as flowers look an awful lot like the Alice in Wonderland flowers.
Source: Disney [8], Getty / DIMITAR DILKOFF [9]