30 Days of Green Smoothies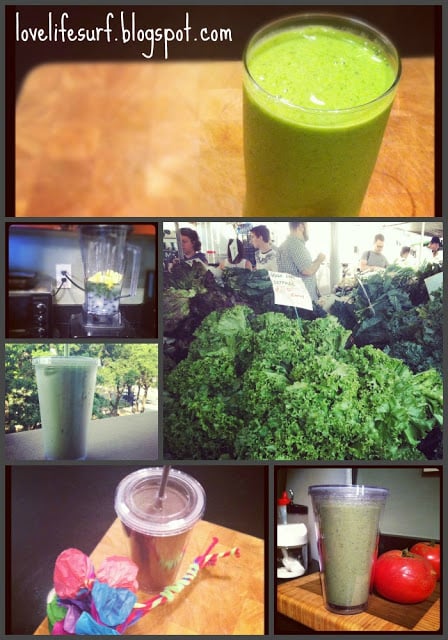 I was struggling to get more veggies in my diet but I didn't want to go vegan. I was struggling with low energy in the afternoon. My skin was breaking out more often and my hair was starting to look dull. Recovery from my workouts was taking longer and longer. Because of all of these reasons, I decided to do a 30-day green smoothie challenge. 
Read more about my month, what I learned, what changes I experienced and tips for incorporate green smoothies in your life. I also share one of my favorite green smoothie recipes.