Eleven years ago, Aaron Carter and Hilary Duff [1] were just two teenage stars in love, and this week, Aaron revealed that he still loves her. He told ET [2], "I don't know who she is today, she doesn't know who I am today, but I would sweep her off her feet if I ever got a chance to again and fix what I did wrong." In March, Aaron took to Twitter to say that Hilary is the one who got away. After retweeting a picture of her, Aaron tweeted [3], "I'll spend the rest of my life trying to better myself to get back to her. I don't care what ANY of you think." He quickly added [4], "That tweet just gave me an anxiety attack."
For those who don't remember, Aaron was caught up in a buzzed-about love triangle with Hilary and Lindsay Lohan [5] back in the day, having dated Lindsay in 2002 and early 2003 before being linked to Hilary. Rumors of a feud between the two young starlets swirled, but Hilary brushed it off [6] in 2007, saying, "We are both adults, and whatever happened happened when we were young. It's over." In true Throwback Thursday spirit, take a look back at Aaron and Hilary's romance.
Source: Getty / L. Cohen [7]; Front Page Image Source: Disney [8]
Aaron performed "I Want Candy" on Lizzie McGuire.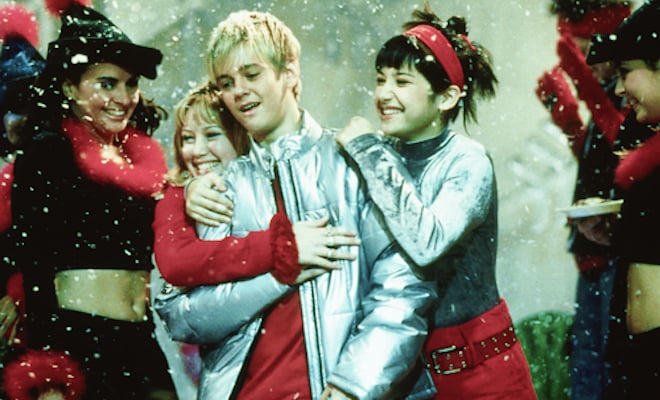 And Hilary swooned over their onscreen kiss.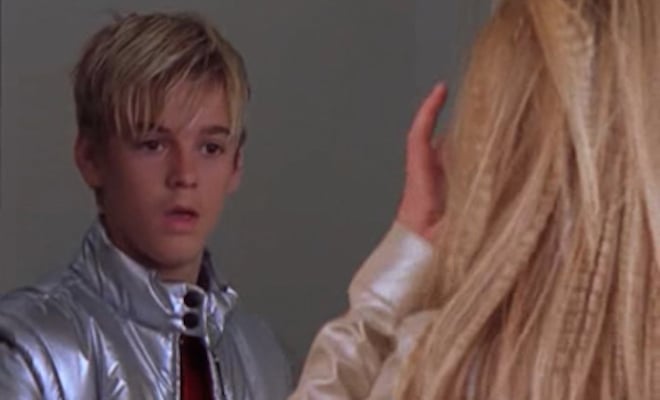 In April 2003, Aaron surprised her with flowers at the premiere of The Lizzie McGuire Movie.
The pair cozied up at the premiere's afterparty.
Now he's kind of feeling like this.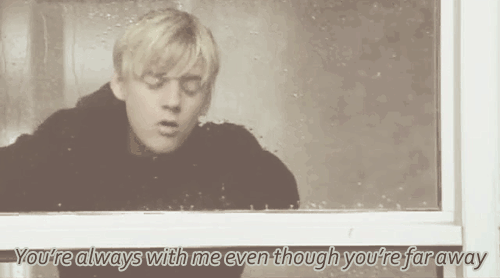 Source: Zumba Recording LLC [9]
And for the record, Aaron's got nothing but love for Lindsay, too.