The White House Correspondents' Dinner has brought out Washington DC's political elite — plus the actors who play them on TV. Each year, famous faces from Hollywood head to the nation's capital for the event, with media outlets inviting celebrities to join them for the banquet. For some of those stars, it's an opportunity to dive into the world they re-create on screen, and last year's event included appearances from the casts of House of Cards ,Veep, and Scandal.
After much of the Scandal cast spent Friday night celebrating into the early hours of Saturday, we had to ask them: who's the biggest partyer of the group? Scott Foley had a quick answer: "Katie Lowes, by far — she's the youngest." Katie, who plays Quinn Perkins on the show, said she's also found plenty of time for sightseeing. She told us, "I keep looking at the city through the eyes of Scandal. Like, I drive past the Potomac River, and I think, 'Oh, we dragged Amanda Tanner's body out of that in season one." Jeff Perry, who plays Cyrus Beene, said he's never party-hopped in his entire life like he did on Friday night. He also commented on the missing cast member — Kerry Washington — who just had a baby girl last month [1]. "She is, I assume, in domestic bliss with her husband," he said.
As for House of Cards, Robin Wright mingled with politicians on Friday night at the Capitol File party at the British ambassador's residence. And on Saturday at the White House Correspondents' Brunch, we spoke with Michael Gill, who plays the former President Walker and was there with his wife, Jayne Atkinson — she's Secretary of State Catherine Durant on the show! He joked, "It's doubly extraordinary to be here together as a power couple." As the weekend's festivities continue, take a look at all the "fake DC" personalities who get to mingle with "real DC" officials.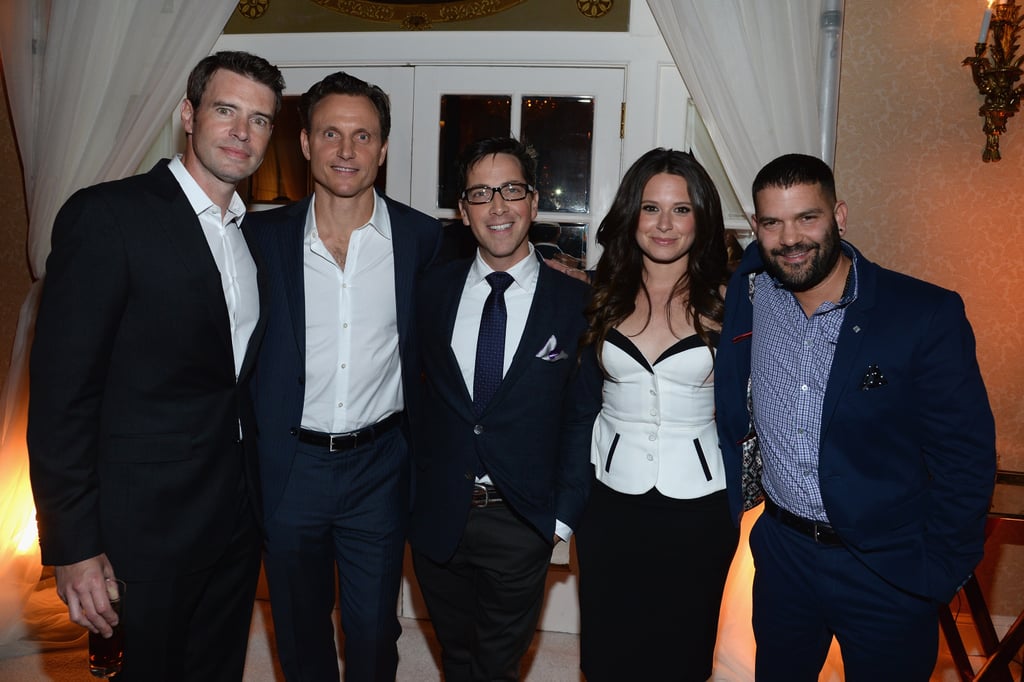 Scandal castmates Scott Foley, Tony Goldwyn, Dan Bucatinsky, Katie Lowes, and Guillermo Díaz gathered for a group photo at People and Time's event on Friday.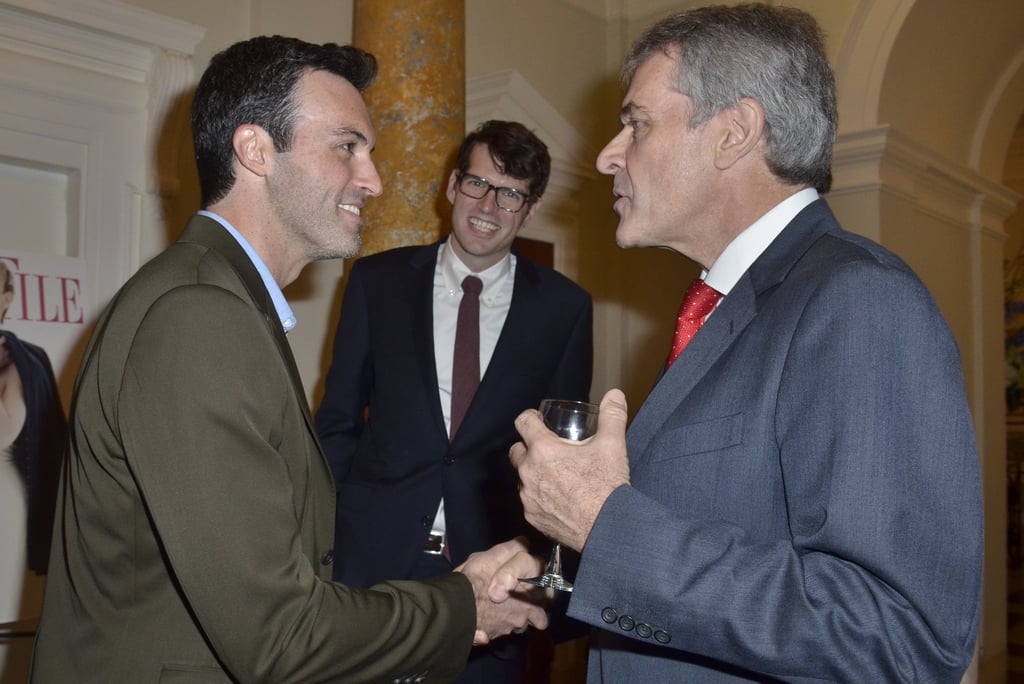 Timothy Simons couldn't help but chuckle as his Veep costar Reid Scott chatted with British Ambassador Peter Westmacott.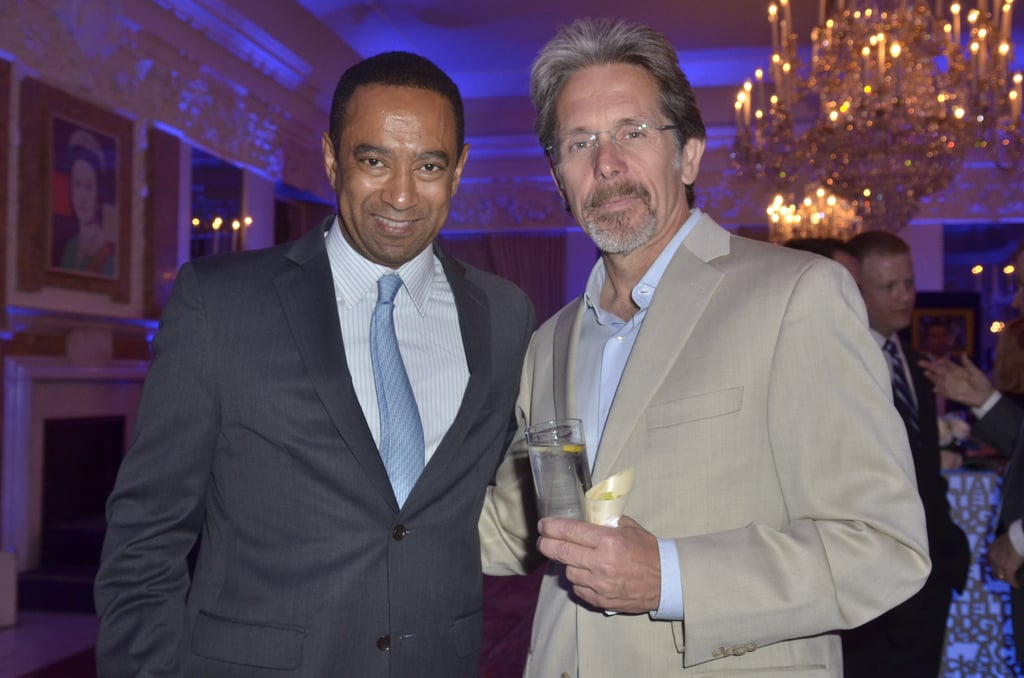 Senator Rich Taylor hung out with Veep's Gary Cole.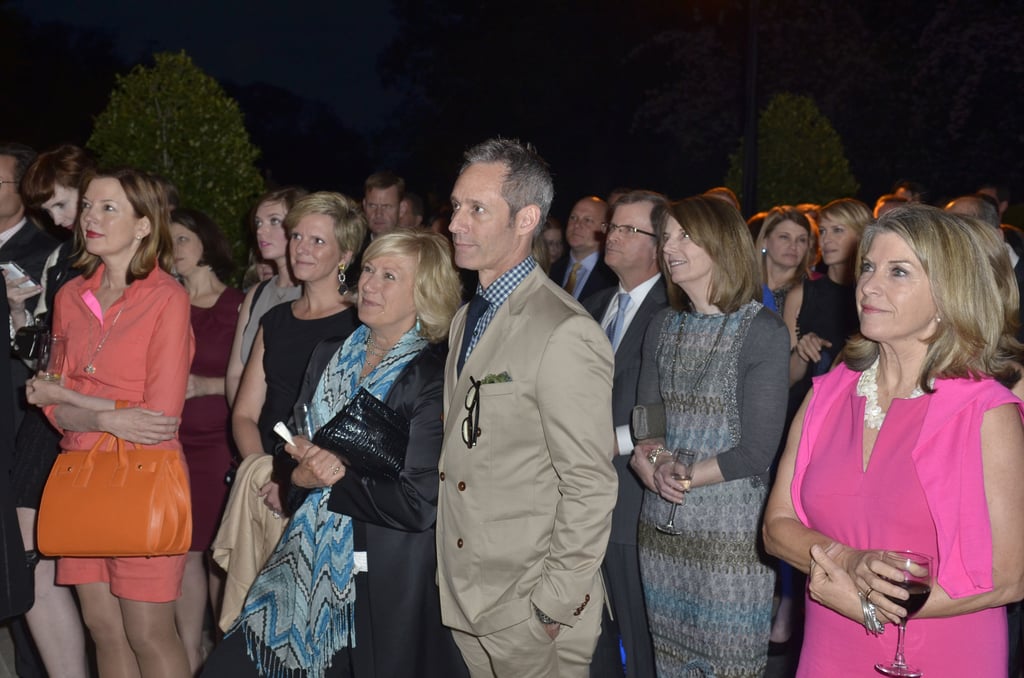 Husband and wife and House of Cards costars Michael Gill and Jayne Atkinson stayed close at the Capitol File event on Friday.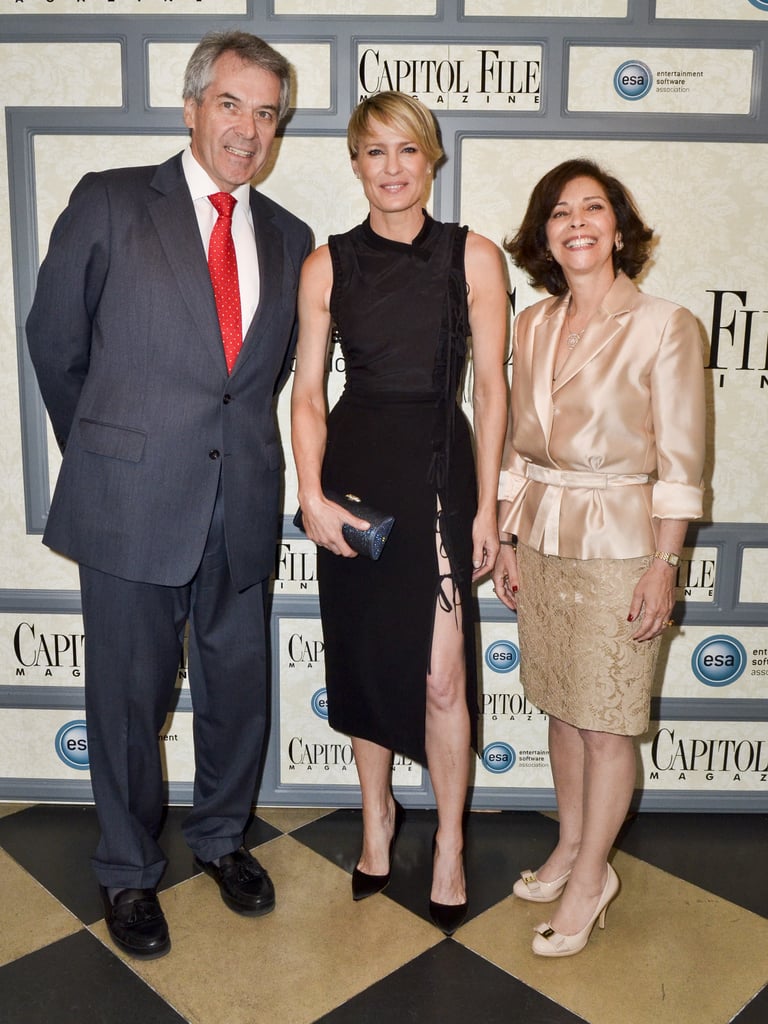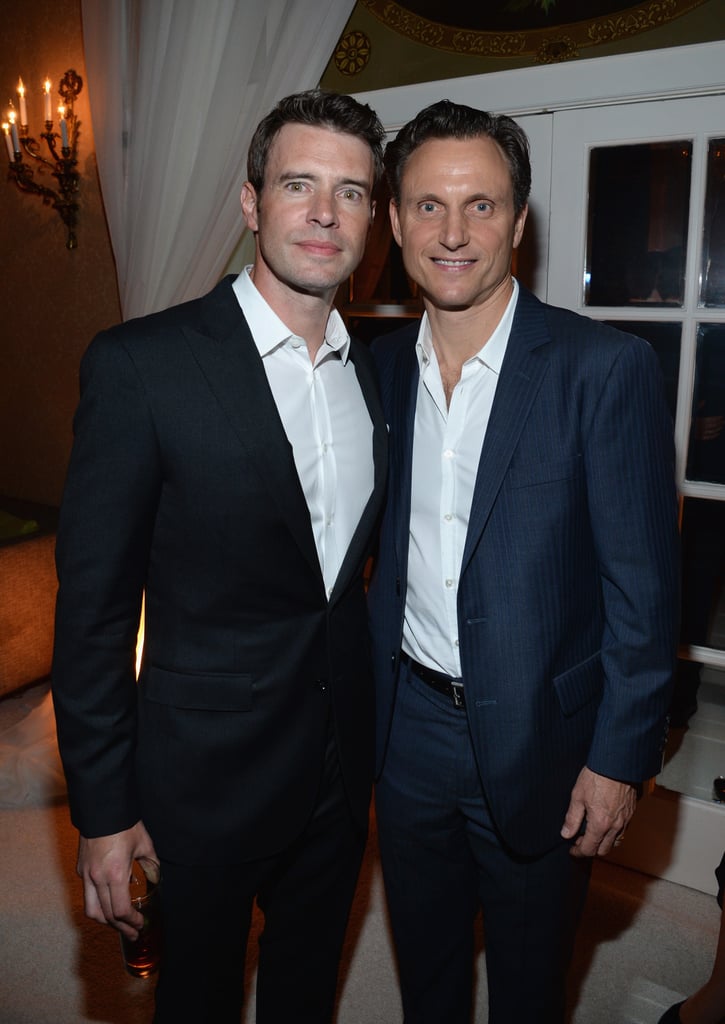 During People and Time's bash on Friday, Scott Foley and Tony Goldwyn showed their complicated friendship on Scandal is just for the cameras.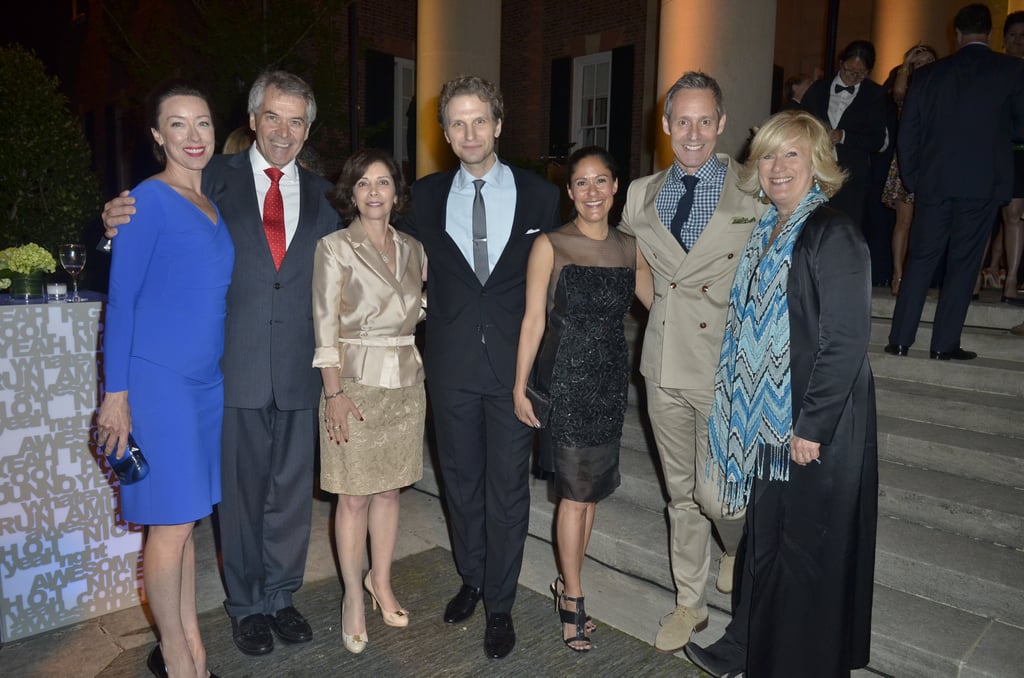 House of Cards actors Molly Parker, Sebastian Arcelus, Sakina Jaffrey, Michael Gill, and Jayne Atkinson met Ambassador Peter Westmacott and his wife, Susie Nemazee, at the Capitol File's party on Friday.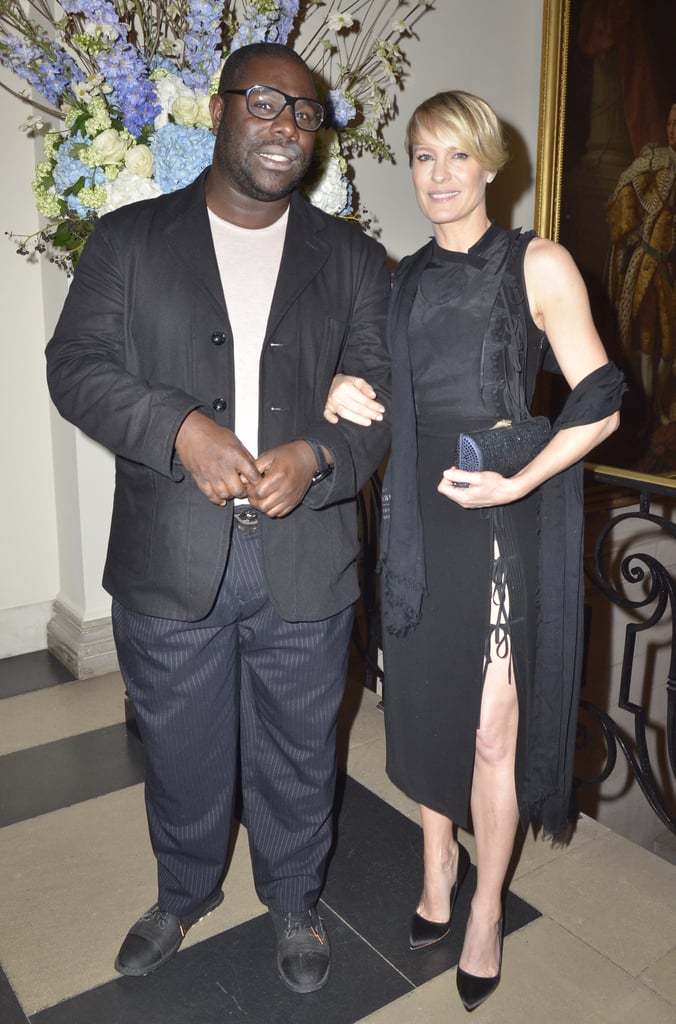 Robin Wright held Steve McQueen's arm at the Capitol File event on Friday.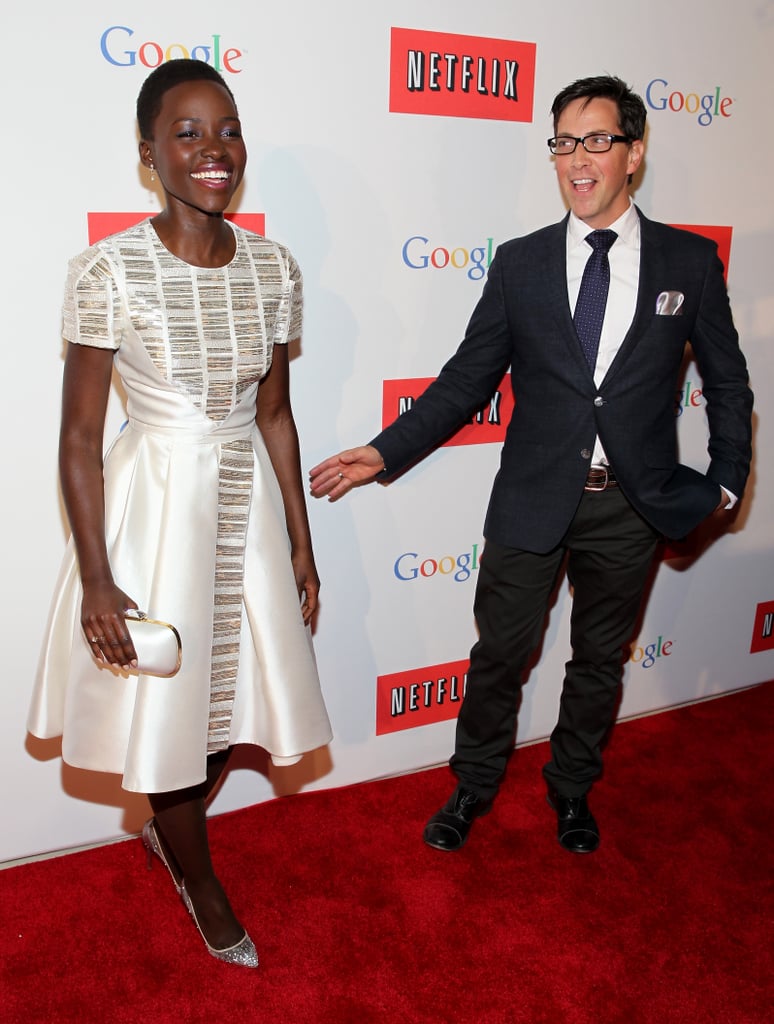 Lupita Nyong'o shared a red carpet moment with Scandal actor Dan Bucatinsky at Google and Netflix's bash on Friday.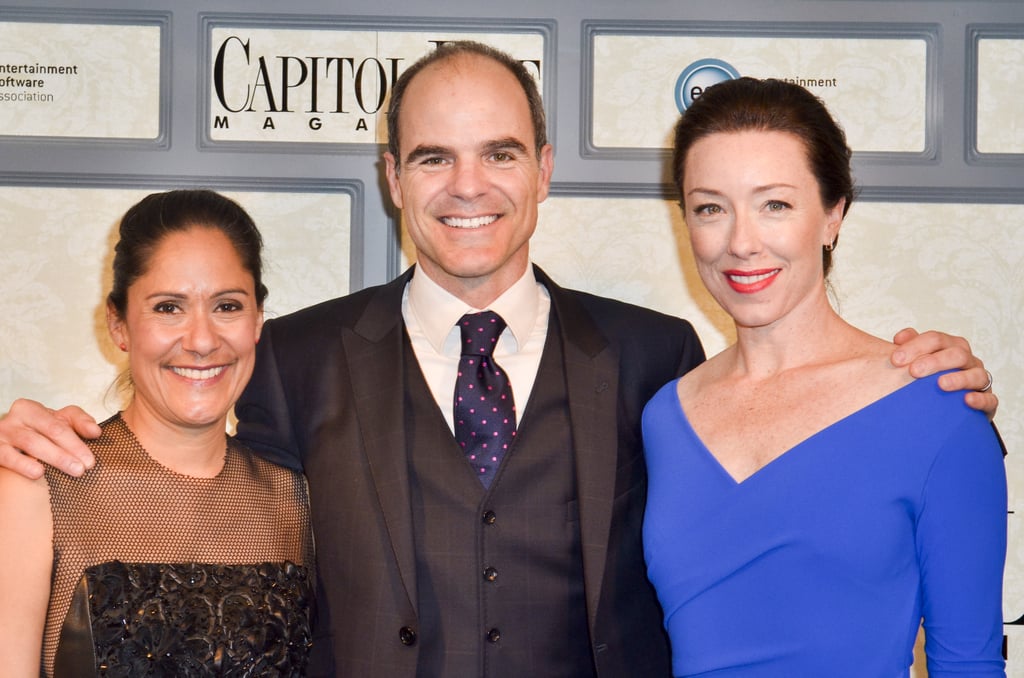 House of Cards actors Sakina Jaffrey, Michael Kelly, and Molly Parker were all smiles at Capitol File's star-studded party on Friday.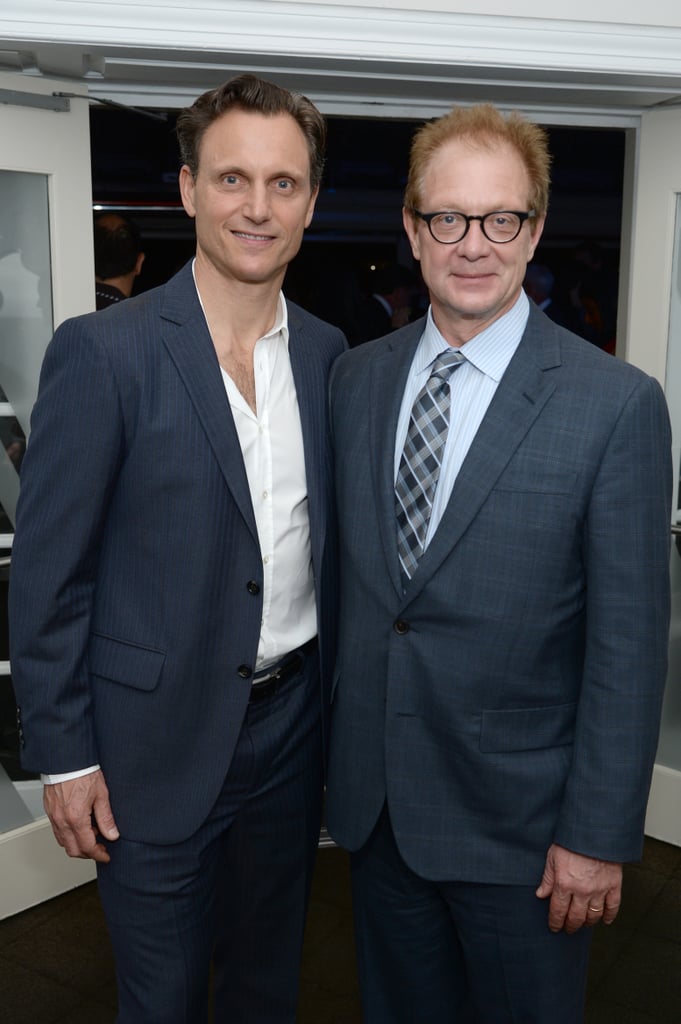 Tony Goldwyn spent time with Jeff Perry, who plays his right-hand man on Scandal, at the New Yorker party on Friday.
British diplomat Peter Westmacott and his wife, Susie Nemazee, got face time with Veep actors Kevin Dunn, Reid Scott, and Timothy Simons at the Capitol File event on Friday.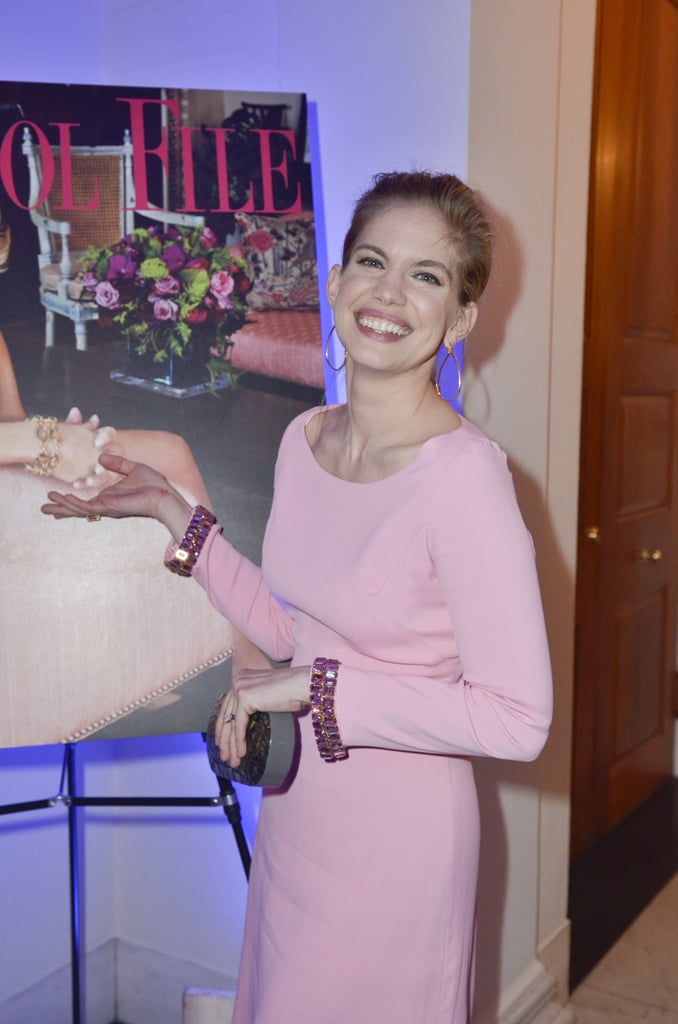 Anna Chlumsky wore an elegant pink dress to Capitol File magazine's gathering on Friday.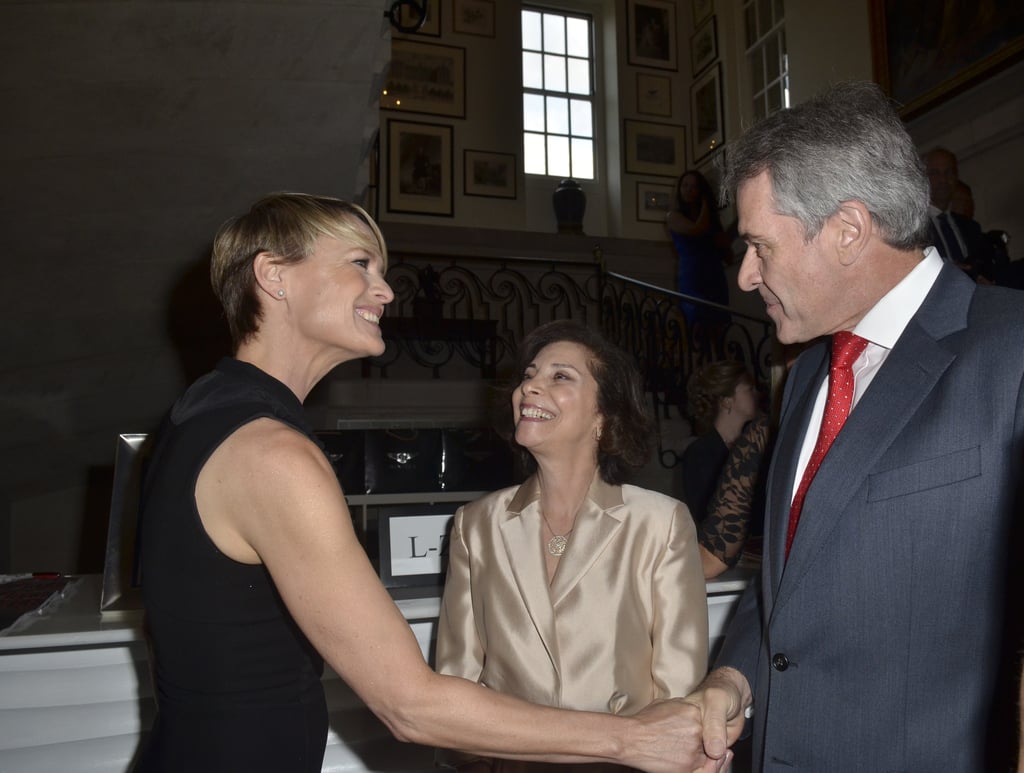 Robin Wright met Peter Westmacott, the British ambassador to the United States, and his wife, Susie Nemazee, on Friday.