The cast of American Horror Story flooded the red carpet at Monday night's Emmys, and we're pretty sure they had us under their spell. A few of the show's biggest actresses, including newcomer Angela Bassett and veteran Sarah Paulson, looked gorgeous and stunning in their gowns. A whopping five actresses from the series were nominated [1] for awards, and while only two of them — the two being Jessica Lange and Kathy Bates — walked away with statuettes, the ladies seemed to all enjoy themselves after the show. Keep scrolling for all the adorable pictures.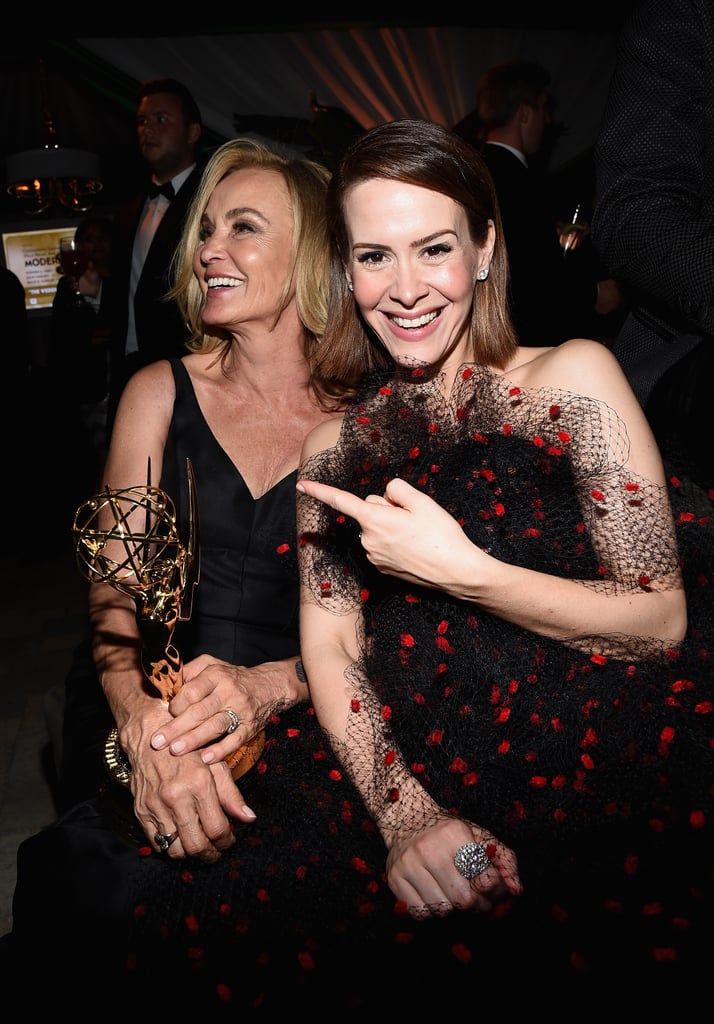 Sarah Paulson was so excited to be in the presence of Jessica Lange.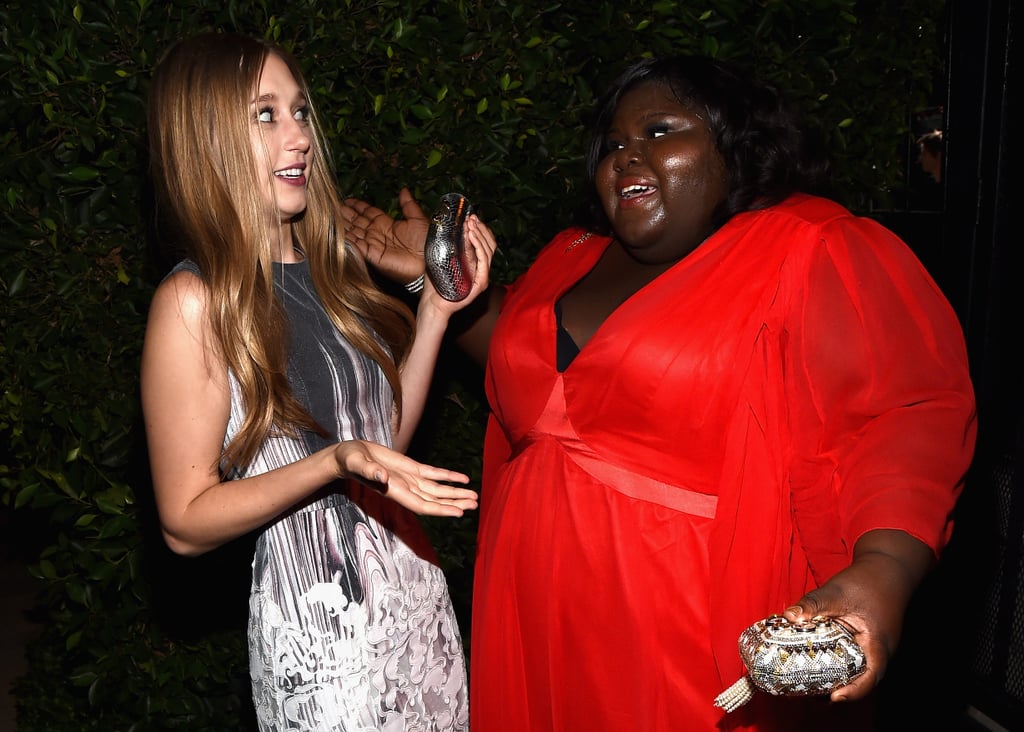 Taissa Farmiga and Gabourey Sidibe [2] were equally enthralled with each other.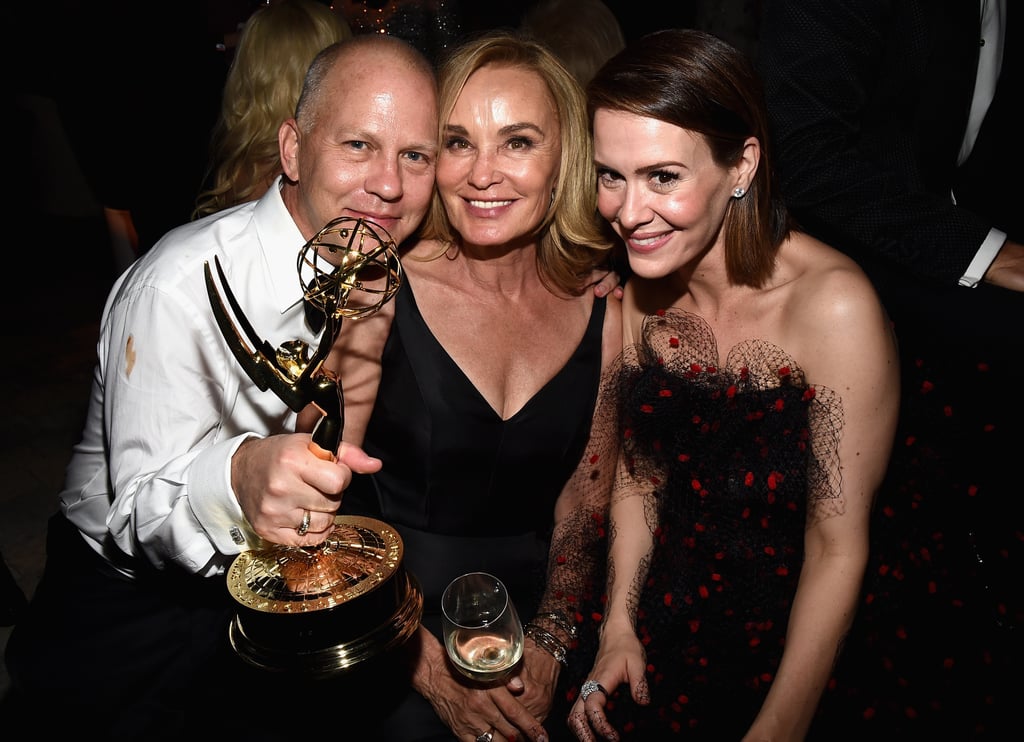 Ryan Murphy cozied up to his leading ladies, Sarah and Jessica.
Remember in American Horror Story: Coven when the Axeman fell in love with Fiona Goode? Well, it looks like John Huston, the actor who played him, is just as taken with Jessica Lange.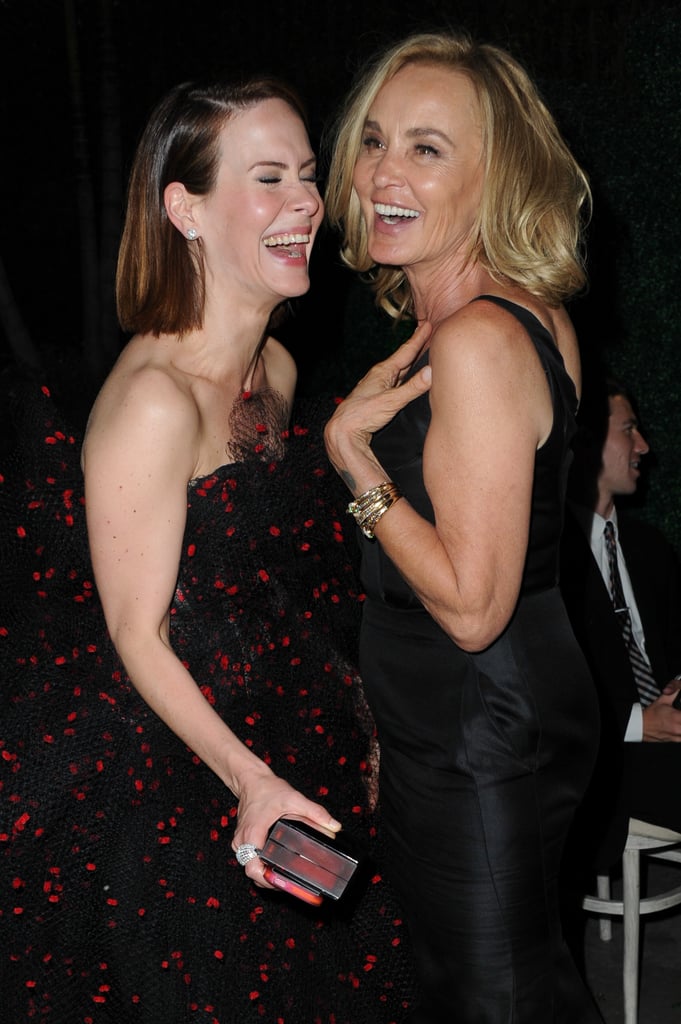 Sarah and Jessica were full of laughs.
Angela Bassett and Jamie Brewer look so cute together. Oh, and Octavia Spencer was there too.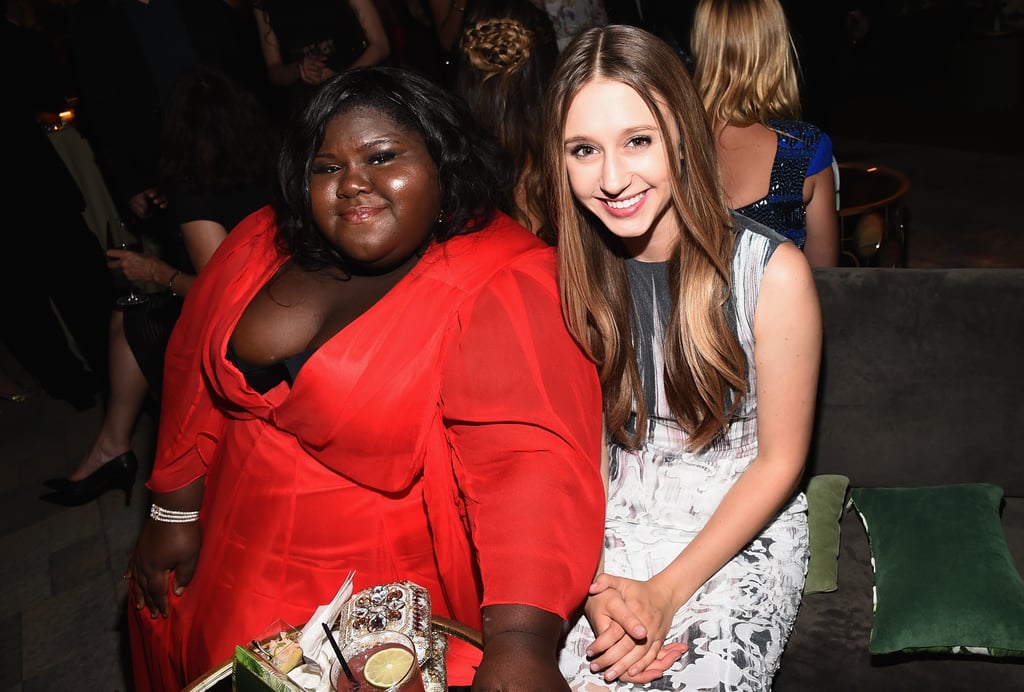 Taissa and Gabourey sat together at an afterparty.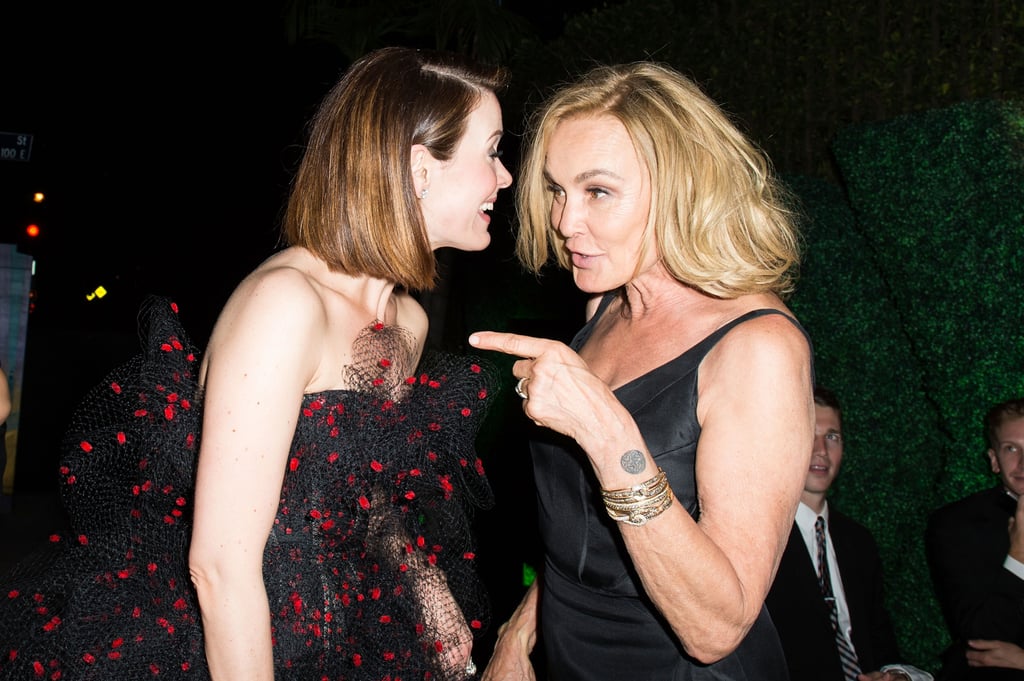 Jessica and Sarah just couldn't get enough of each other.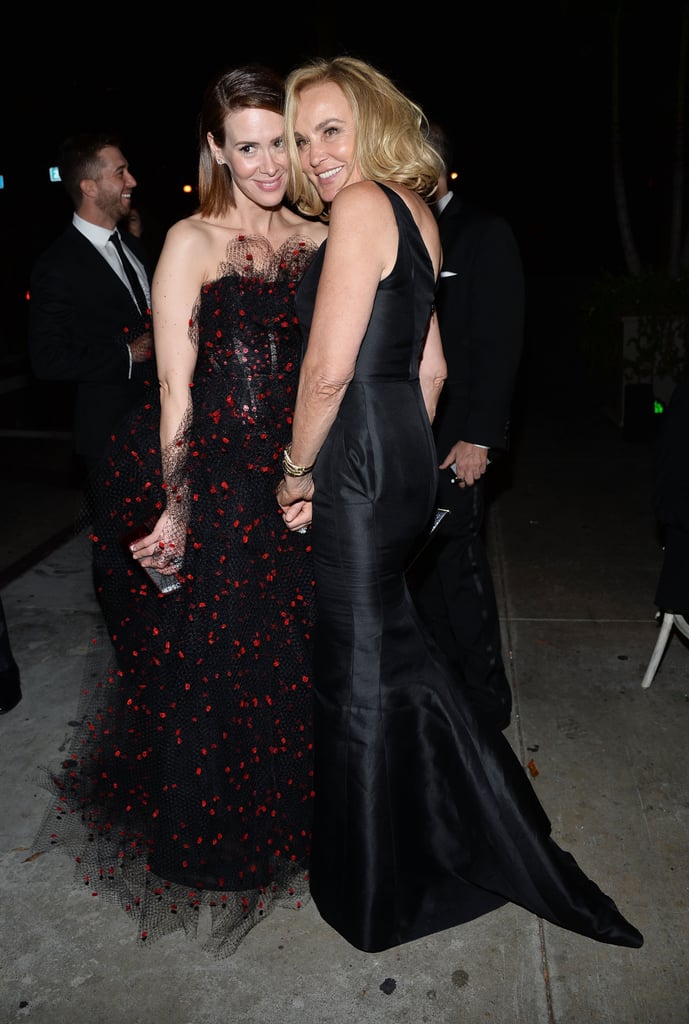 Looks like they were actually just coordinating this adorable pose.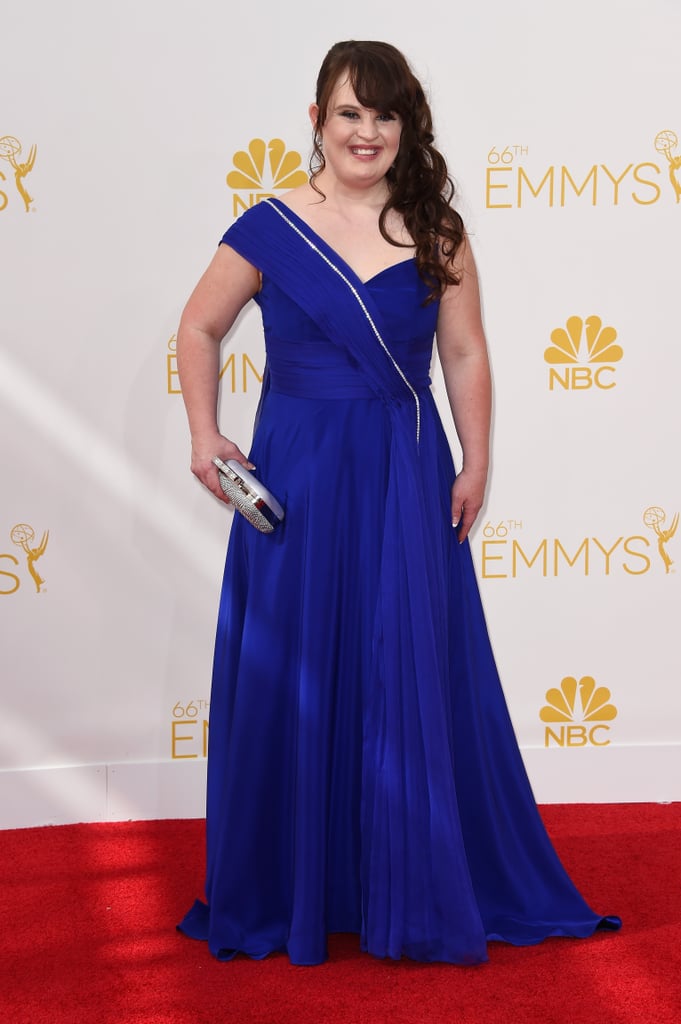 Jamie Brewer was glowing in a gorgeous shade of blue on the red carpet.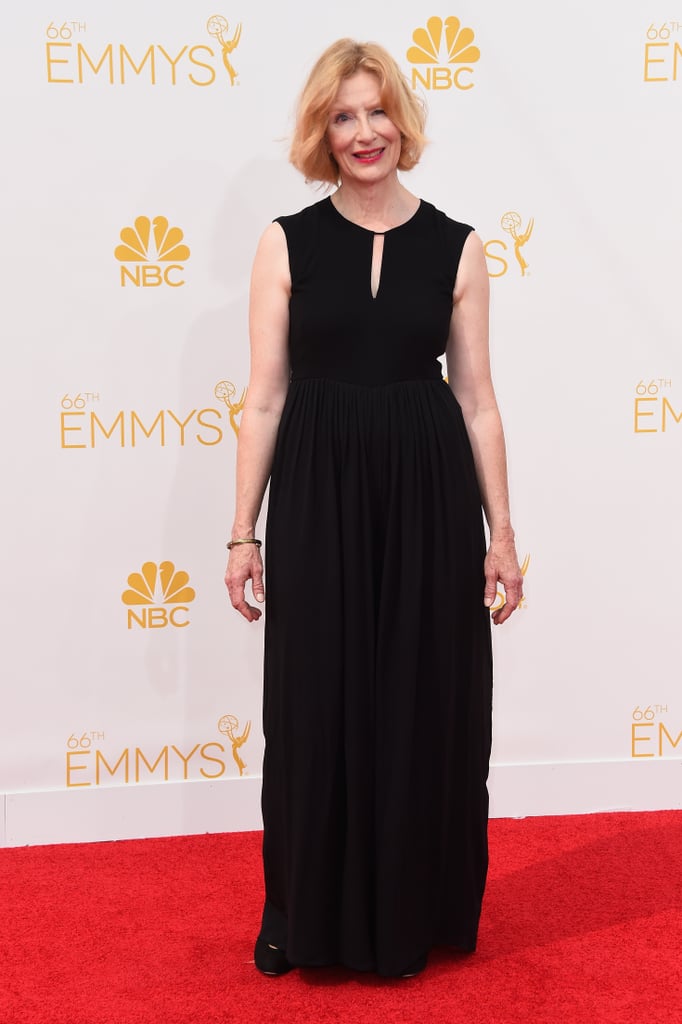 Frances Conroy kept her look simple and demure.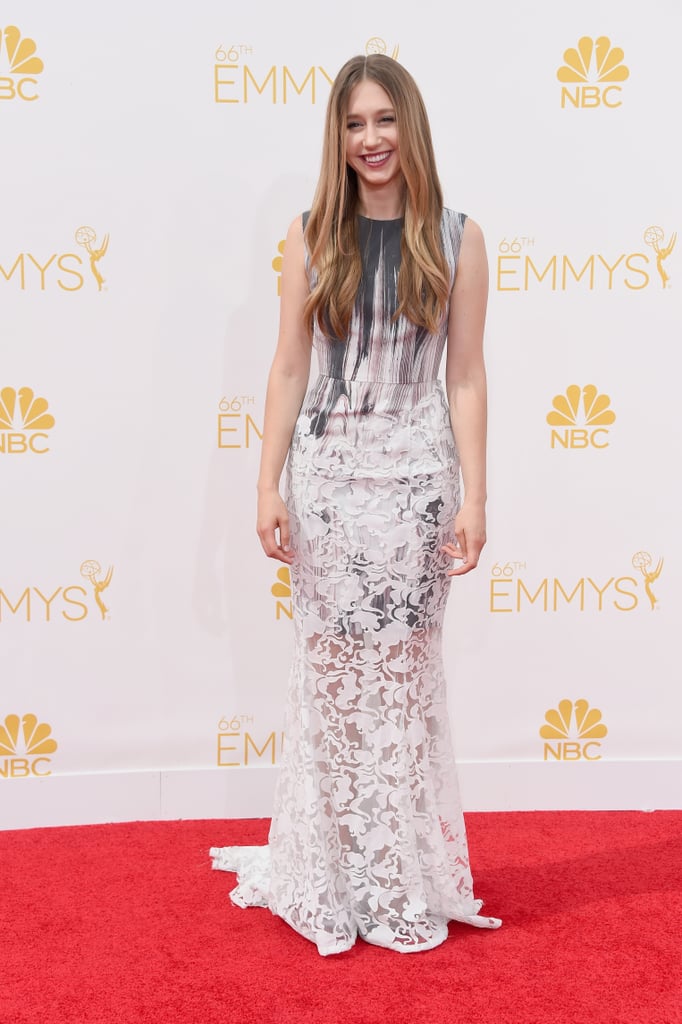 Taissa Farmiga was practically oozing elegance.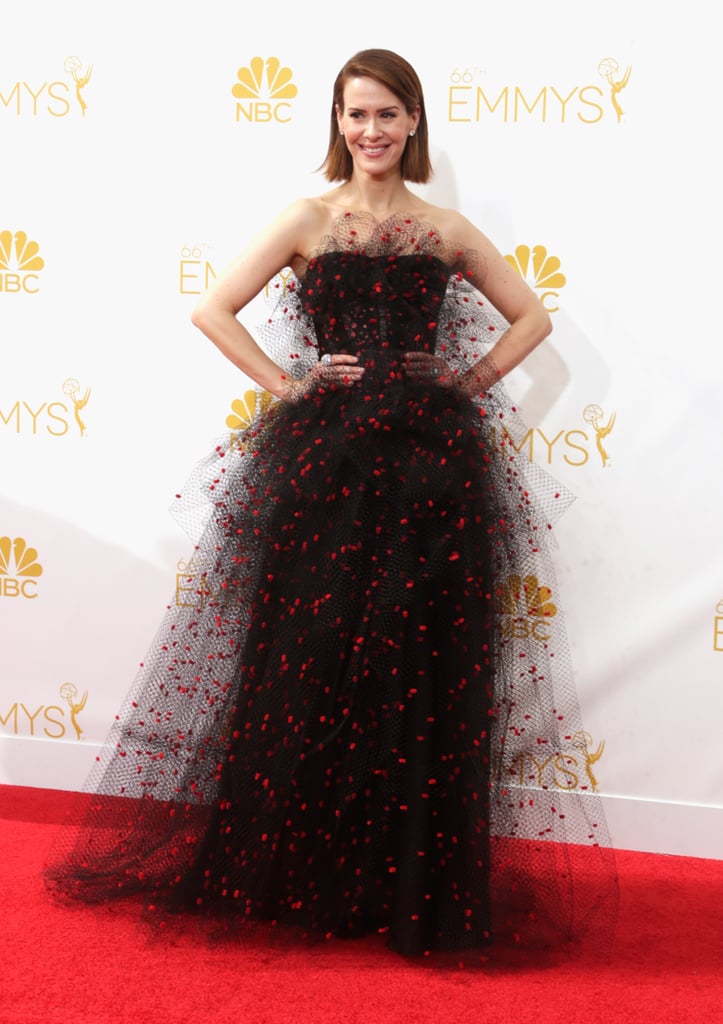 Sarah Paulson picked a gown with tons of personality.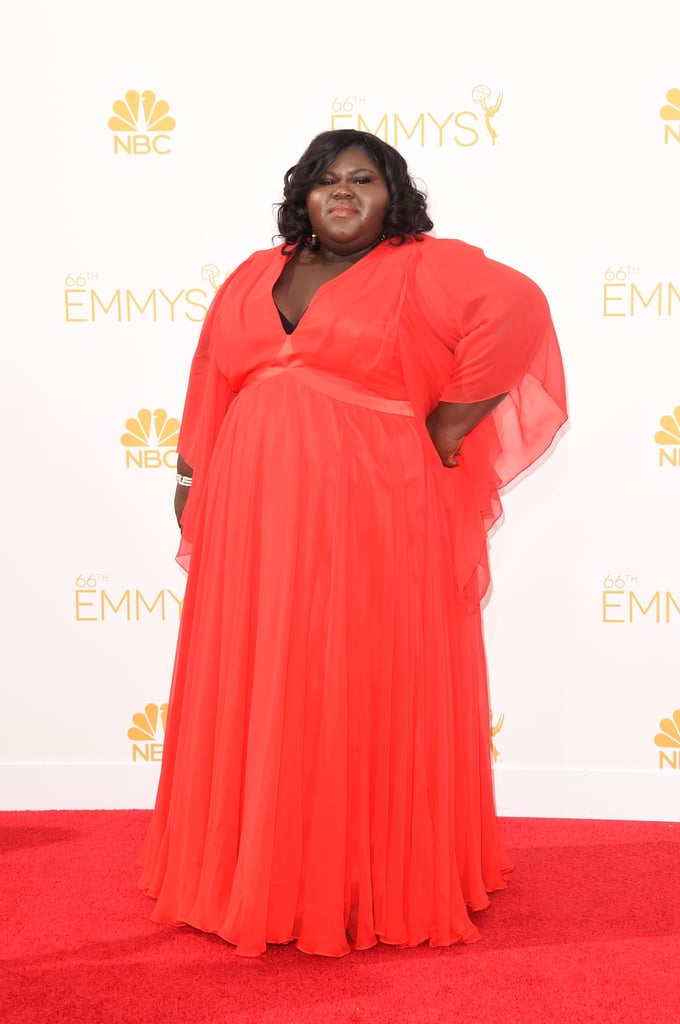 Gabourey Sidibe [3] opted for a vibrant red.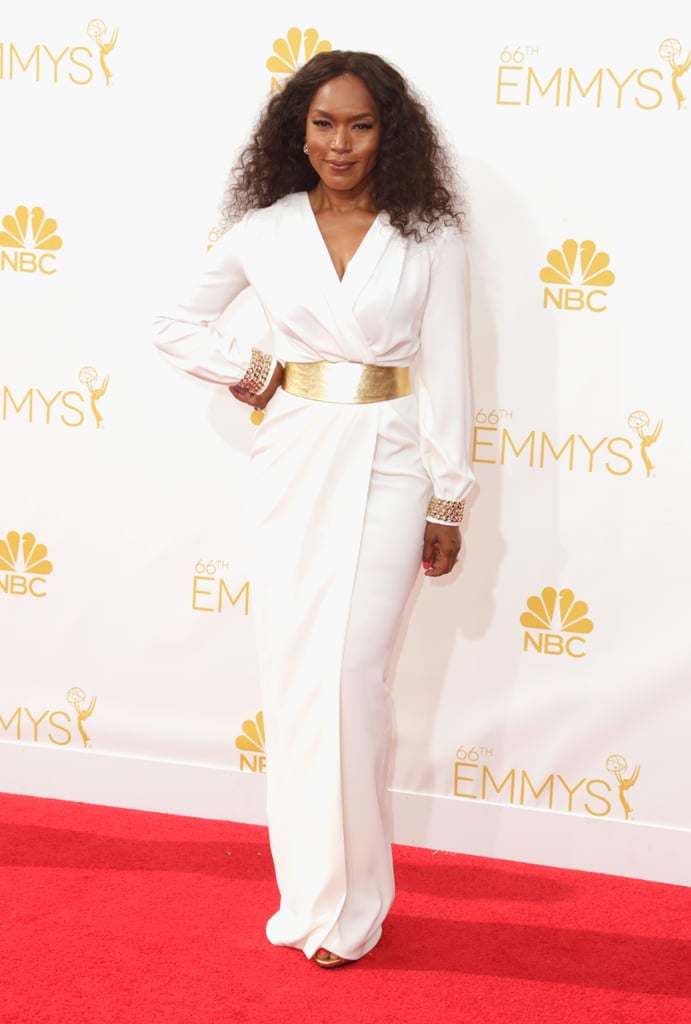 Angela Bassett looked like a Greek goddess. End of story.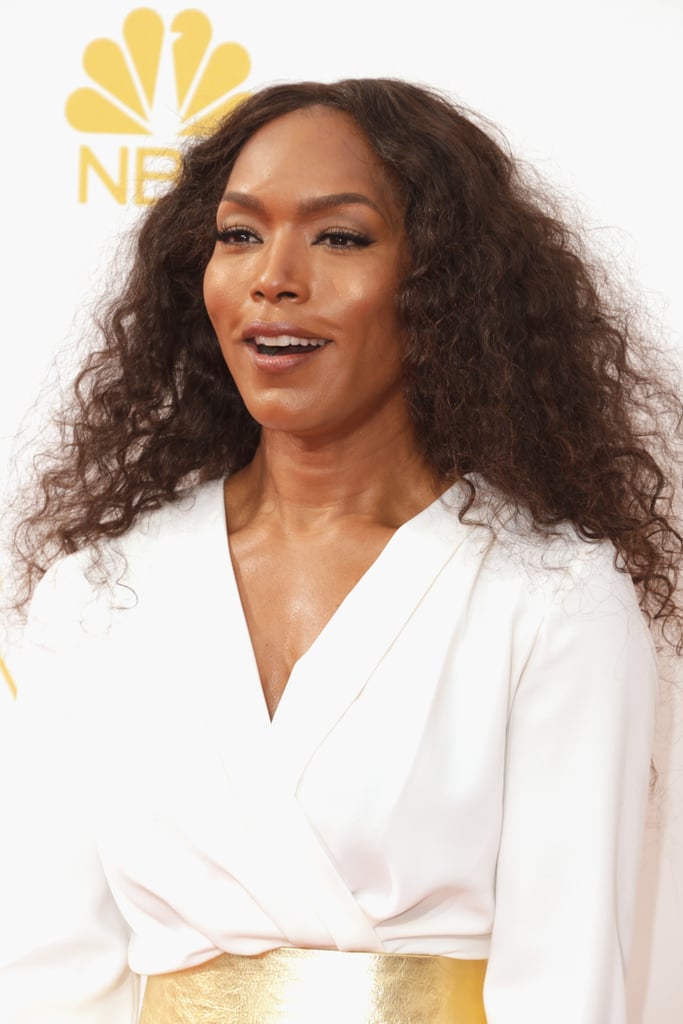 P.S. We also think Angela has found the fountain of youth.