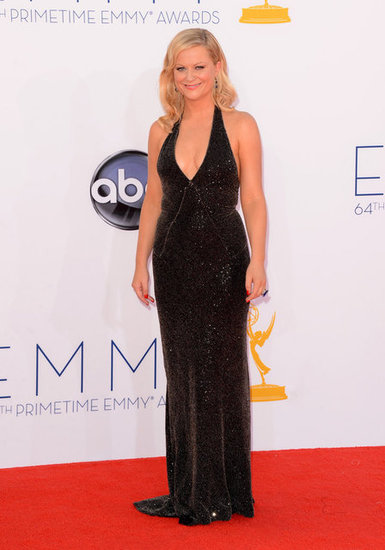 Sep 23 2012 - 4:42pm
Amy Poehler was solo on the red carpet at tonight's Emmys in LA, looking gorgeous in a low-cut metallic Stella McCartney gown. Despite announcing her split from husband Will Arnett earlier this month, it's a big night for Amy, who is nominated for her role in Parks and Recreation. Will was also up for an award for his guest spot on 30 Rock, but that statue already went to Jimmy Fallon for hosting SNL. Whether Amy wins or not, she'll take the stage to present an honor, as will nominees Claire Danes and Zooey Deschanel.
Don't forget to vote on all of our Emmys polls here!