Andrew Garfield [1] really has a way with kids. Throughout The Amazing Spider-Man 2's press tour, he's delivered one heartwarming moment [2] after the next, and he just one-upped himself. After a fun fan event in Singapore on Wednesday [3] with his girlfriend, Emma Stone [4], he got down and dirty for a good cause. Andrew joined his costar Jamie Foxx [5] on behalf of the World Wildlife Fund to encourage kids at an environmentally progressive school in Singapore [6] to engage in environmental sustainability. Spider-Man also became the first official superhero ambassador for Earth Hour, which happens this year on March 29. If you thought Andrew with a little Spider-Man [7] and a suited-up Batkid [8] were the cutest things ever, just wait until you see him with a watering can and a tiny panda.
Jamie traveled to Asia after taking a break from promoting his latest animated film, Rio 2, in Miami, where he had another moment of getting cute with kids by teaching a group of youngsters how to dance at the premiere [9].
Andrew Garfield got cuddly with the World Wildlife Fund's panda mascot in the form of a tiny stuffed animal.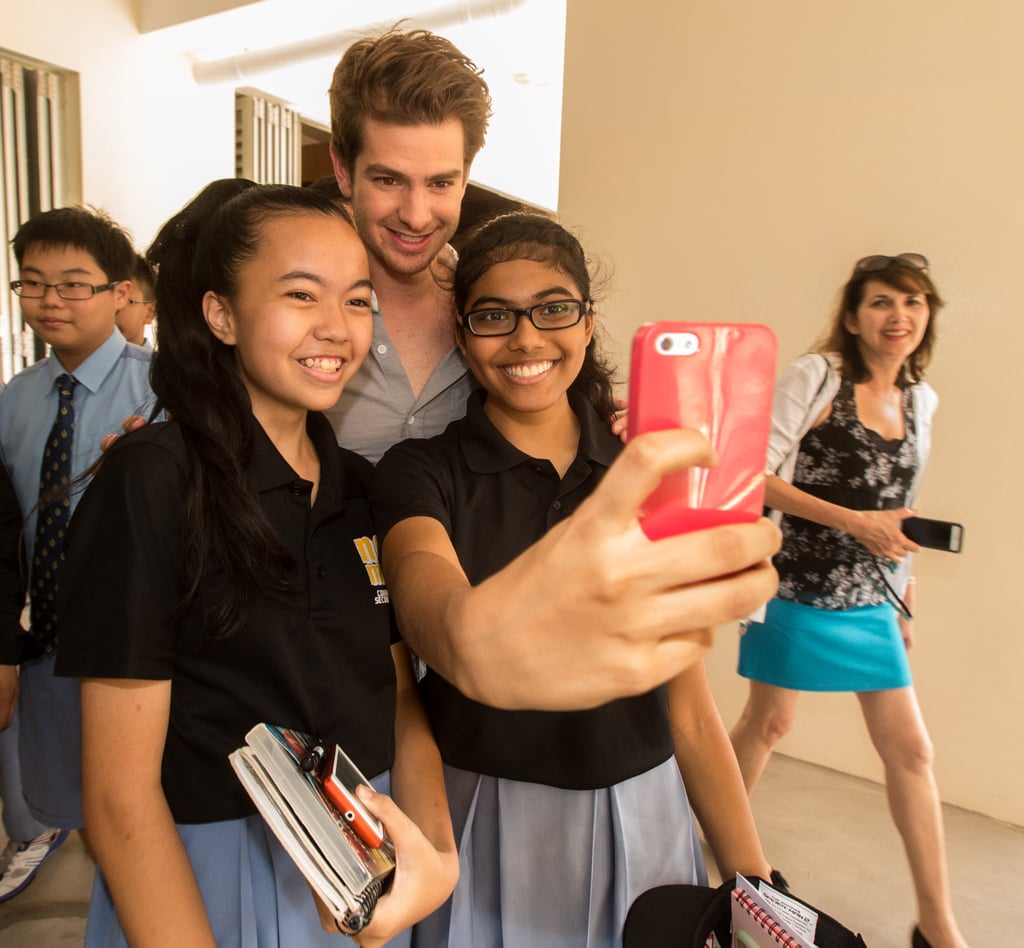 Andrew snapped selfies with fans.
Jamie Foxx [10] wasn't afraid to be goofy — he used his watering can to have a drink.