Andrew Garfield and Little Boy on Set of Spider-Man 2
Too Cute! Andrew Garfield Meets His Mini Me on Set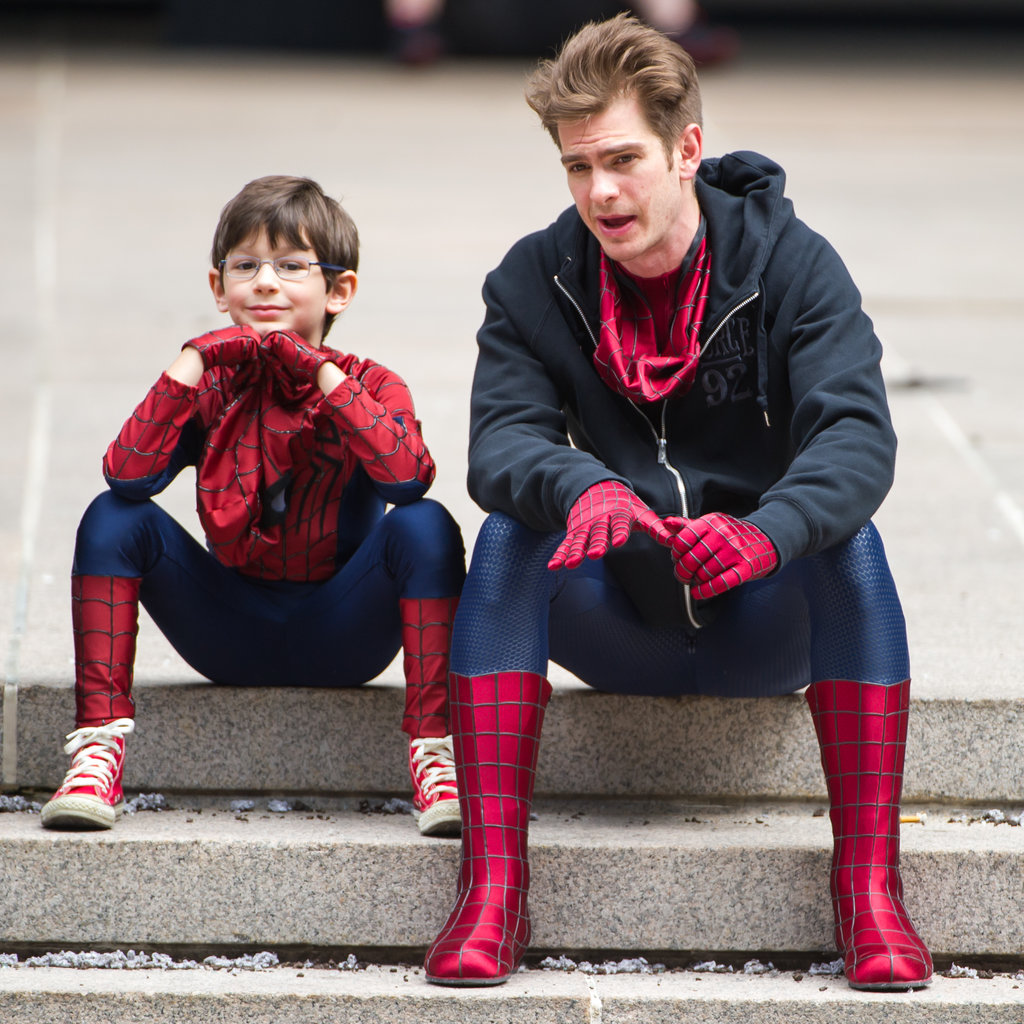 What's Your Reaction?
0
0
0
0
0
0
1
Too Cute! Andrew Garfield Meets His Mini Me on Set
Andrew Garfield continued shooting The Amazing Spider-Man 2 in NYC today with a special little castmate. He took a seat with a young actor, and shared a few words and laughs between takes. Elsewhere on set Paul Giamatti — who plays one of the film's resident villains, The Rhino — got geared up for more action-filled shoots. While Paul channeled his inner bad guy, it's clear Andrew has taken a liking to working, and playing, with a younger crowd.
Last week, Andrew may have also hit an NYC playground to play basketball with neighborhood kids while off the set. In a video released on YouTube, it appeared to be a Spidey-disguised Andrew shooting hoops before saying goodbye to his new friends and taking off down the street with a woman resembling his girlfriend, Emma Stone, along with their golden retriever. Whether or not it was Andrew, he and his canine pal did get in time with an older friend the following day when they hung out with Andrew's pal Tom Sturridge.
Latest