Angelina Jolie [1] made a surprise visit to Lebanon on Monday on behalf of the United Nations High Commissioner For Refugees. The actress was in Lebanon to meet with refugees who had been displaced due to the Syrian civil war. She traveled to the Lebanese town of Zahle to meet with refugee children and families who had set up an informal tent settlement in the Bekka Valley. Angelina also dropped by the government palace in Beirut, where she met with Lebanese Prime Minister Tammam Salam and took part in a press conference about her work with the UN. She said in a statement, "Meeting these children was a heartrending experience. They have lost their families and their childhood has been hijacked by war. They are so young, yet they are bearing the burdens of their reality as if they are adults." The plight of refugees and those affected by war is a cause that is close to Angelina's heart, and she has been working with the UN on special missions related to those causes since 2001. Back in March, she traveled with Britain's Foreign Secretary William Hague to the Democratic Republic of Congo to visit refugee camps and meet with victims of sexual violence [2]. She also visited the UN University of Tokyo in July [3] to give a speech about sexual violence in war zones.
Angelina's philanthropic trip comes just a week after her return to the red carpet in London. The actress was in town to attend the 2014 BAFTAs with Brad Pitt [4], who was there to support his latest project, 12 Years a Slave. In addition to award shows and UN missions, Angie recently completed her latest directorial effort, Unbroken, which is about an Australian POW in a Japanese prisoner camp during World War II.
Angelina Jolie [5] gave a speech in Beirut.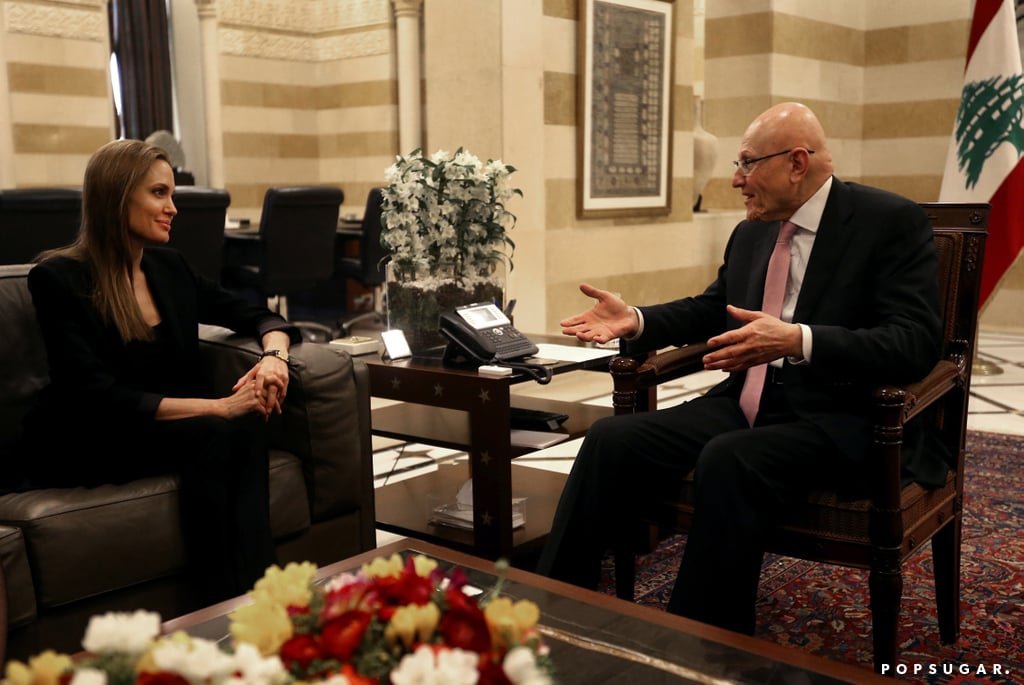 Angelina Jolie [6] met with the Lebanese Prime Minister Tammam Salam.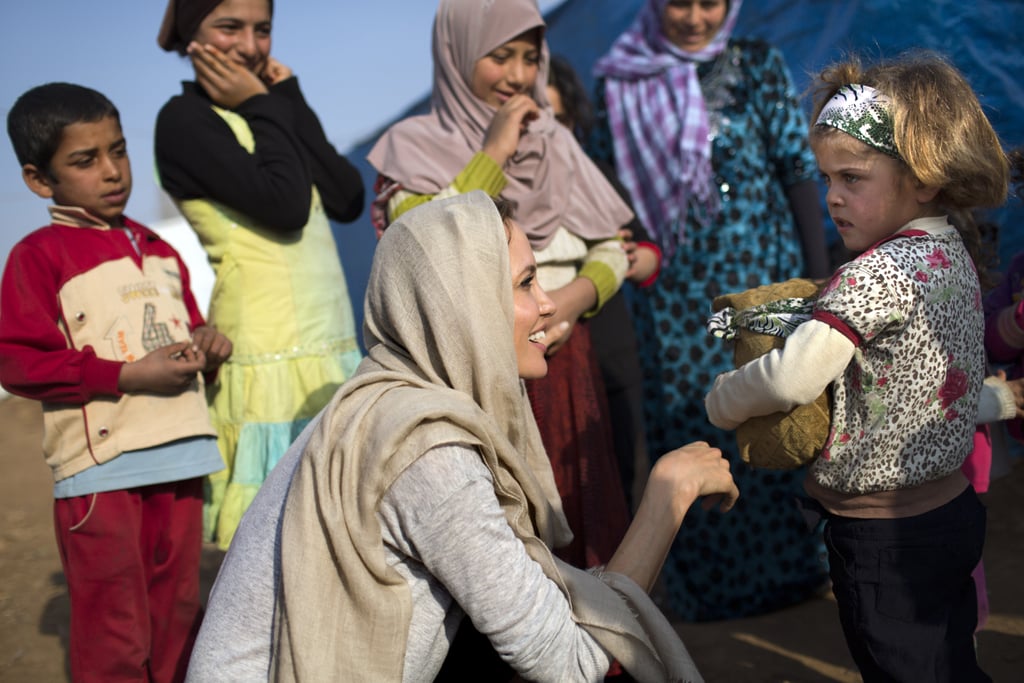 Angelina visited a Syrian refugee camp in Zahle, Lebanon.