Angelina Jolie and Louie Zamperini
How Angelina Jolie Will Bring a War Hero's Story to the Big Screen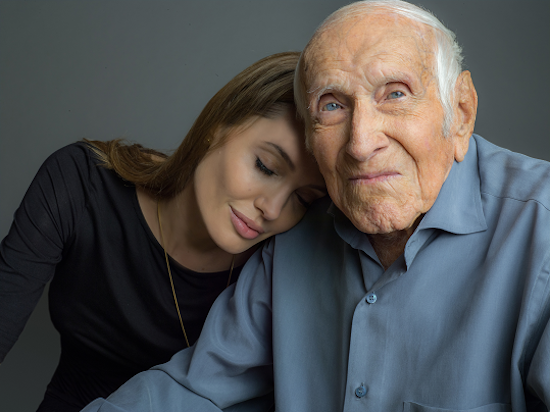 Angelina Jolie has been hard at work on her second directorial project, Unbroken, taking her family to Australia while she films. The movie is based on the popular book about World War II hero Louis "Louie" Zamperini (pictured here), and Angelina says that while "it will be hard to make a film worthy of this great man," she is honored to have the chance.
As it turns out, Angelina has gotten to know Louie, who is her neighbor in Hollywood. So who is he exactly? If you read the book Unbroken by Laura Hillenbrand, author of Seabiscuit, then you know the inspirational story of the prisoner of war survivor and Olympian. Louie competed at the 1936 Berlin Olympics as a long-distance runner. When the war came, he enlisted as a United States Army Air Force bomber. In May 1943, his airplane crashed into the wide-open Pacific. He spent 47 days at sea, until he was captured by the Japanese Navy and kept as a prisoner of war. He eventually would return a war hero.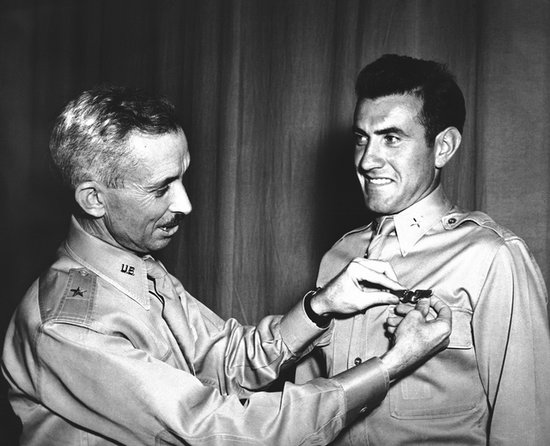 Louie, whose Olympic performance resulted in a chilling meeting with Adolf Hitler, gave Angelina a golden running shoe pendant he won in one of his early races, and she plans to wear it every day she works on the project. For his part, Louie feels confident with his story in Angelina's hands. He said: "Angelina is a human dynamo, and I know she will tell this story in the right way. I've received so many letters and talked to so many people who say that Laura's book has helped them when they were going through hard times. I believe the movie will reach even more people with that message." Actor Jack O'Connell will be playing Louie, and so far the signs point to a successful portrayal. When he met with Louie at his home, Jack tried on his bomber jacket — and it fit perfectly.