Angelina Jolie [1] and her eldest son, Maddox, caught a flight out of LA on Valentine's Day, only to meet up with Brad Pitt [2] in London on Saturday morning. The family is on the move again, less than a week after they arrived back in southern California [3] with their entire family. Angie and her kids had been spending the Winter in Australia while she worked on her latest directorial effort, Unbroken. Brad had been busy during that time as he was filming his own World War II project Fury in England. However, he did get a bit of time to hang out with his family in Oz and met up with the group earlier this month before taking everyone back home.
Hopefully Angie's trip won't take too long and she can make it back to LA in time for the Oscars in March. Brad's film, 12 Years a Slave, is up for the best picture prize. If the film wins, it will mark Brad's first Oscar, as producers of films are typically given the best picture award. Maddox himself is no stranger to the Academy Awards, as he accompanied his mom and dad in November to watch Angelina accept an honorary Oscar [4] for her philanthropic work.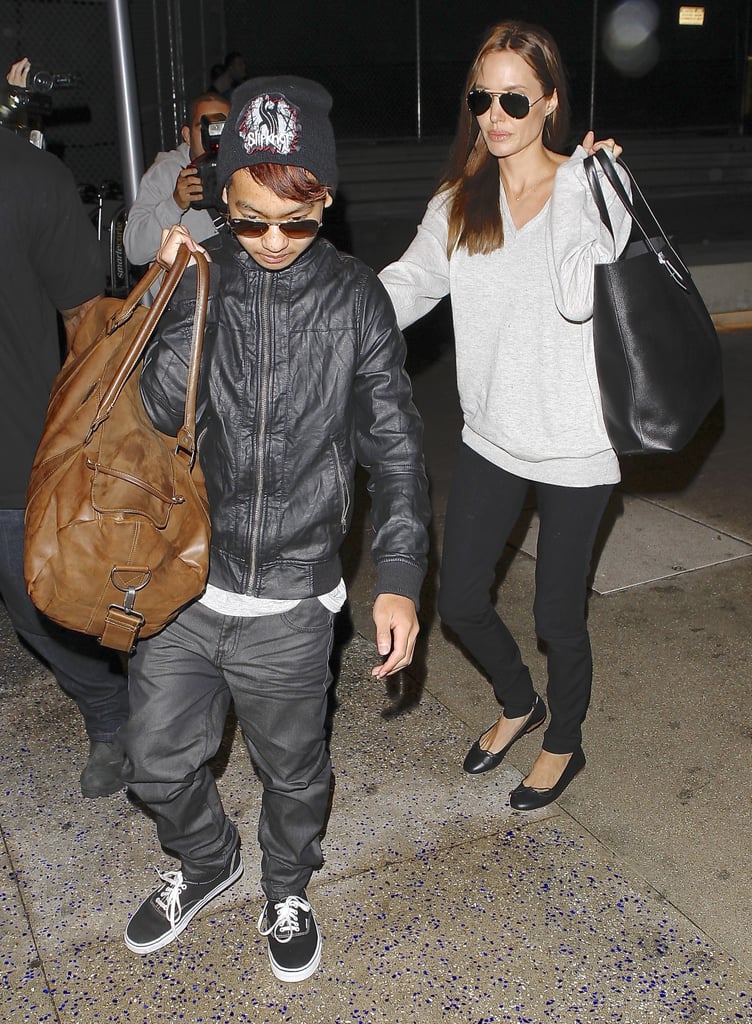 Angelina and Maddox left LA on Friday.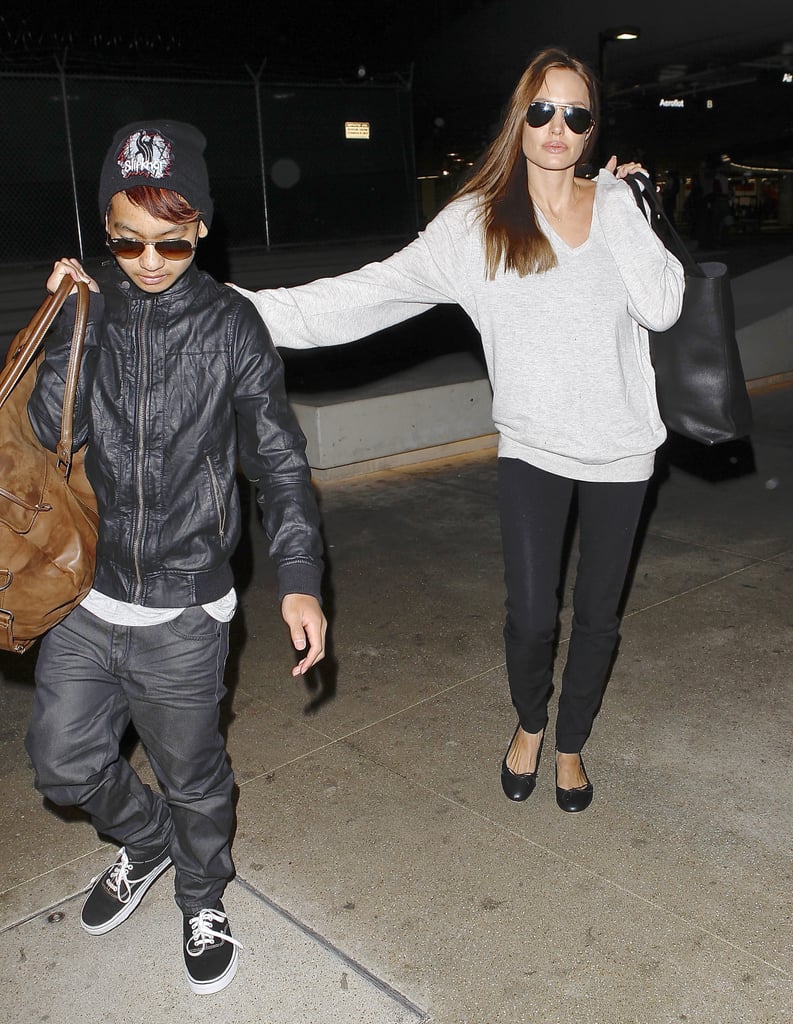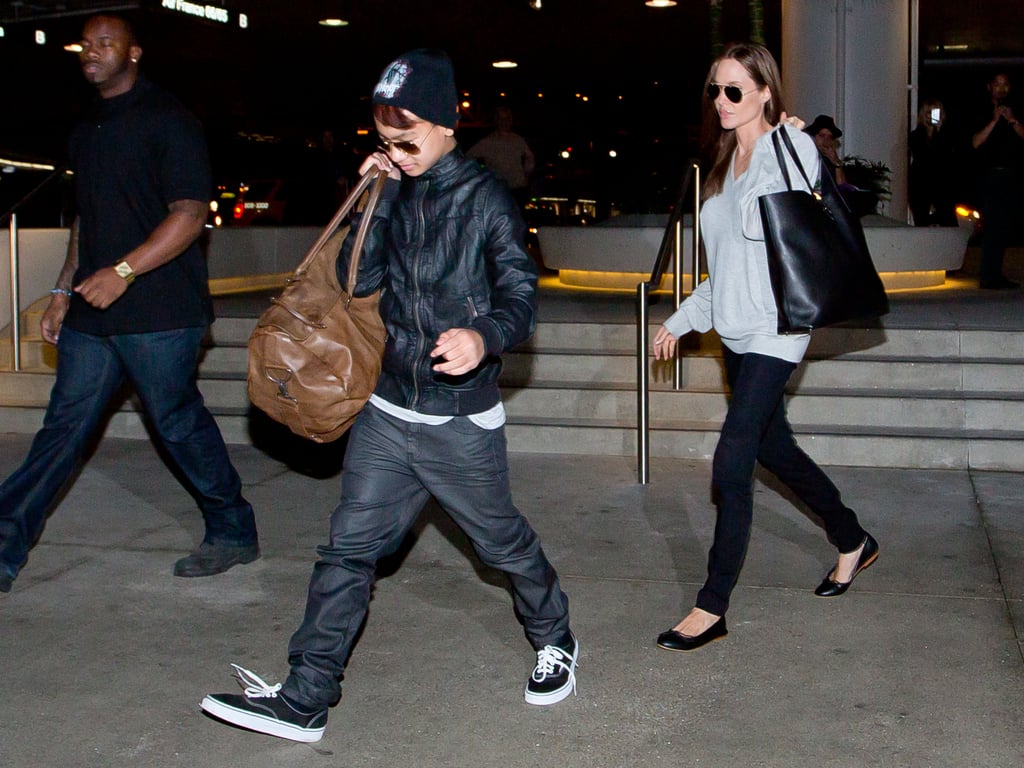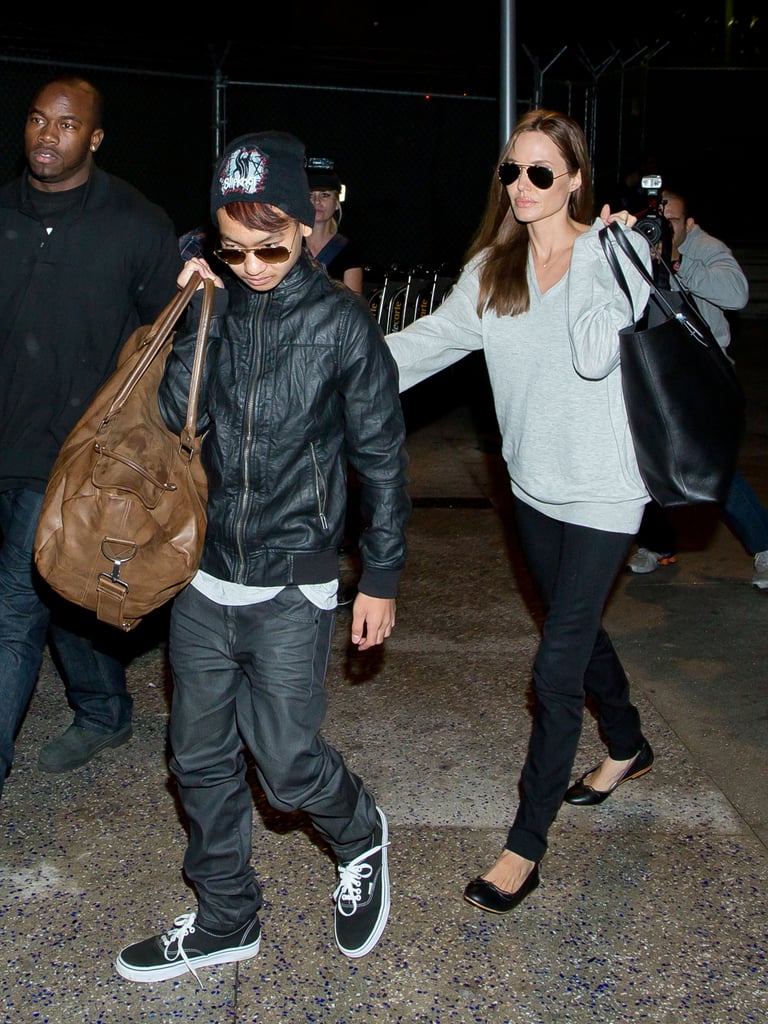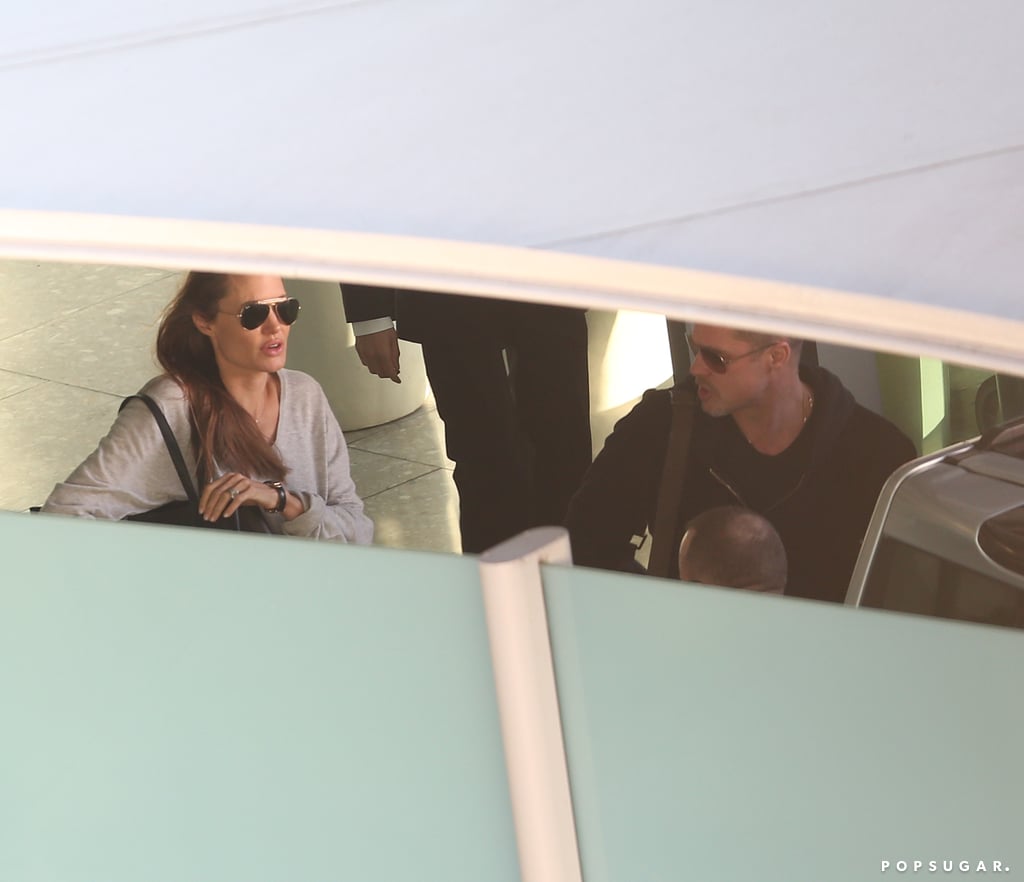 Angie met with Brad at Heathrow Airport in London.