Angelina Jolie [1]'s personal and professional life has taken many twists and turns over the years, going from being Jon Voight's camera-shy daughter to a brother-kissing, blood-wearing, tattooed bad girl. Nowadays, Angie is best known as a humanitarian [2], mom, and half of one of the most glamorous couples in Hollywood [3], but that near-perfect image only developed after she went through several big changes. In honor of her 40th birthday this year, we've rounded up picture proof of how she went from a '90s alt-girl pinup to one of the most inspiring celebrities [4] on the scene today.
1991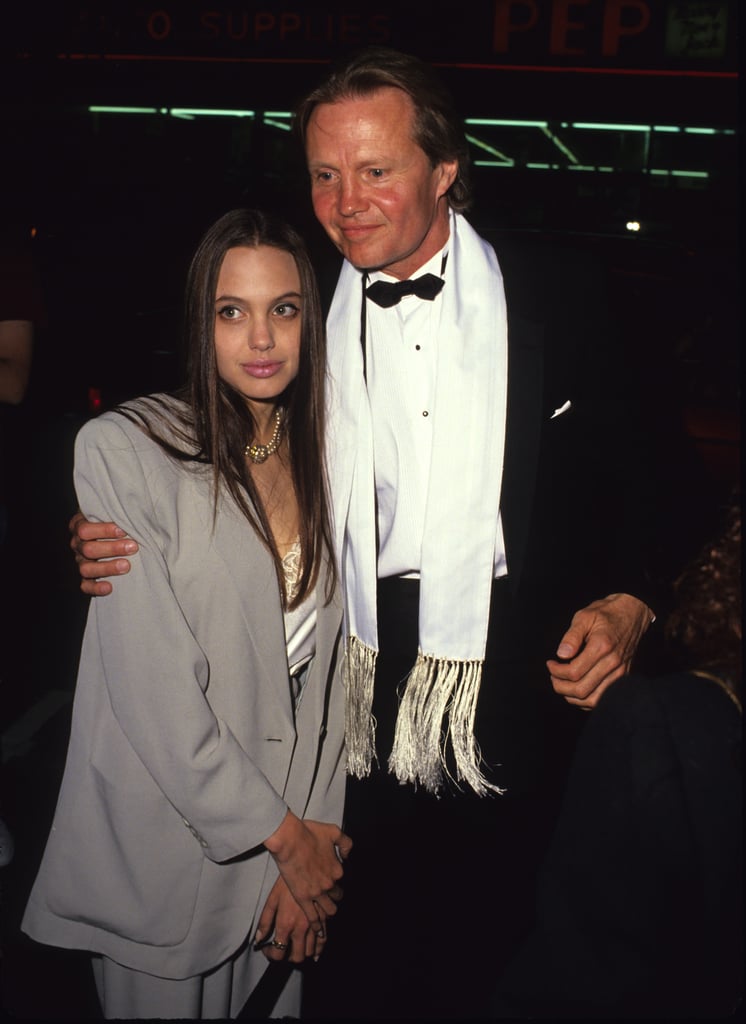 Angelina Jolie [5] was just a shy-looking 16-year-old when she walked the red carpet with her dad, Jon Voight.
1998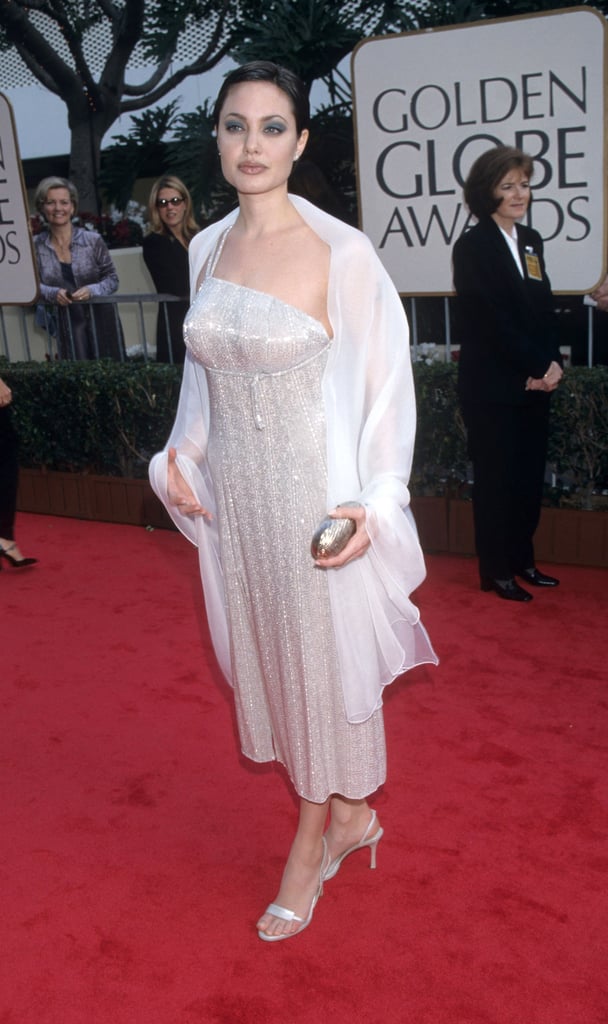 Angelina looked very '90s when she attended the Golden Globes.
1999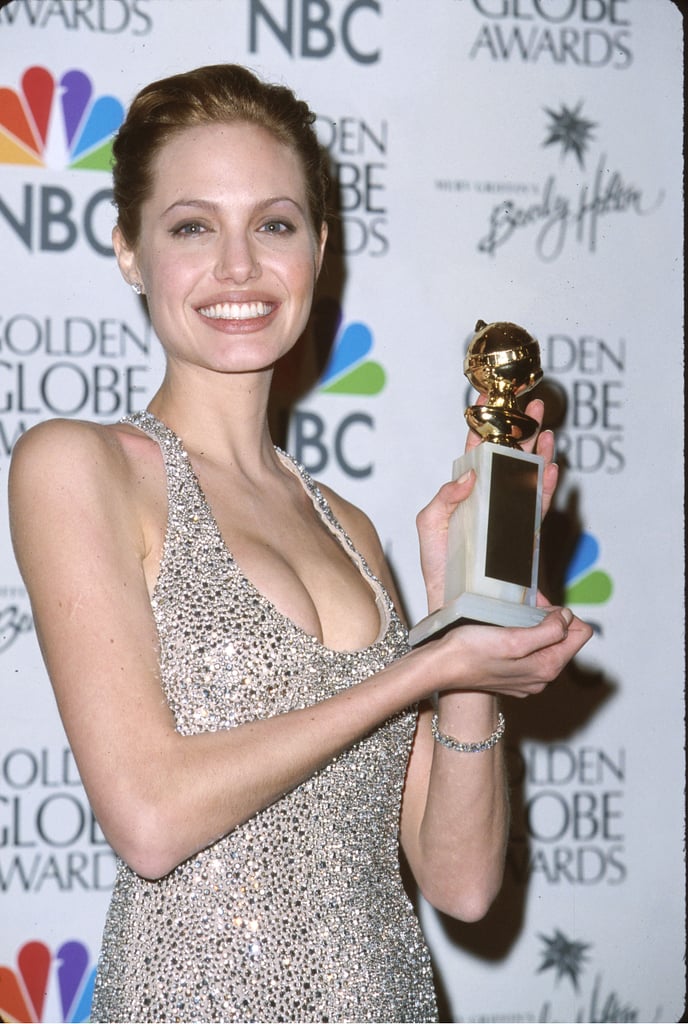 A then-blond Angie won her first Golden Globe for George Wallace.
2000
Angie famously kissed her brother, James Haven, when she won an Oscar for Girl, Interrupted.
2000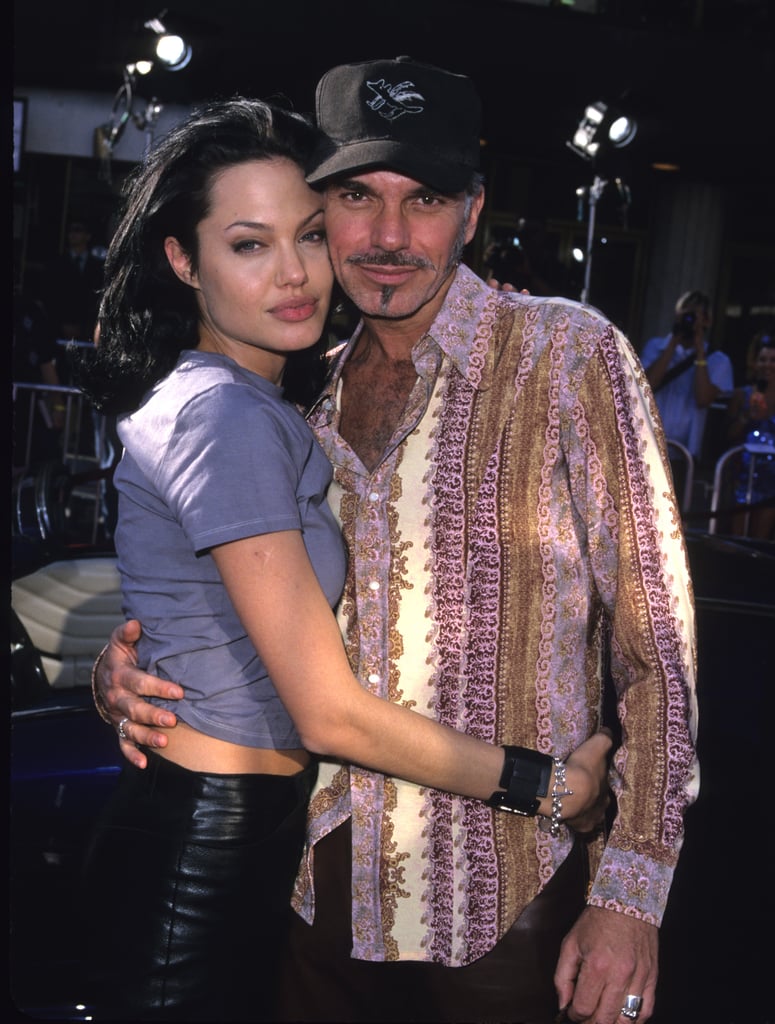 Angie famously showed a lot of PDA during the premiere of Gone in 60 Seconds with her then-husband, Billy Bob Thorton.
2001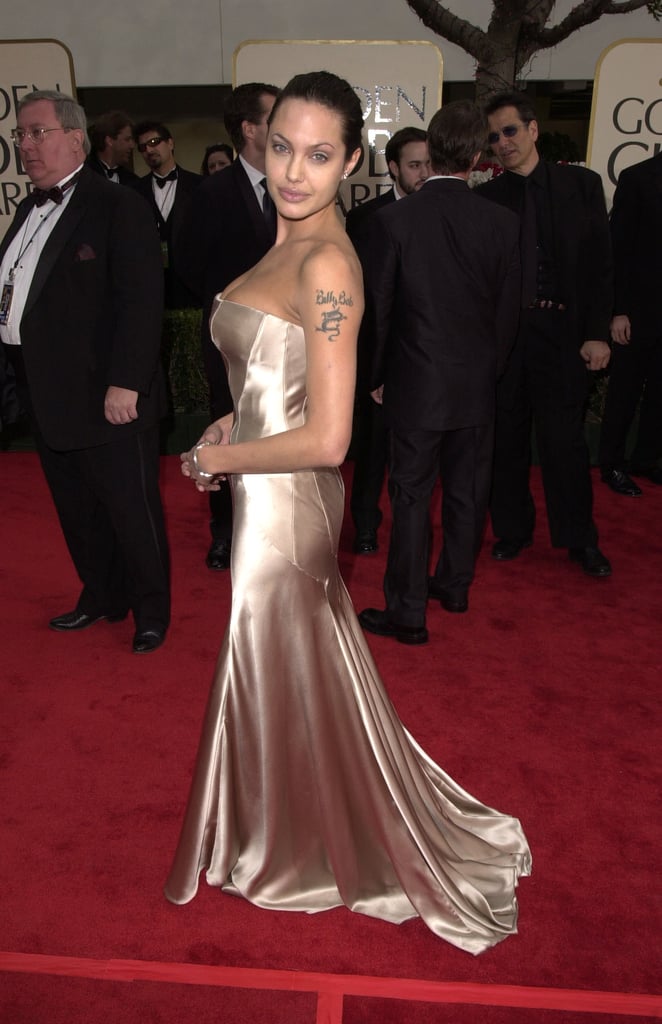 Angie slowly started to refine her bad-girl image when she attended the Golden Globes in a stunning yet simple gown.
2002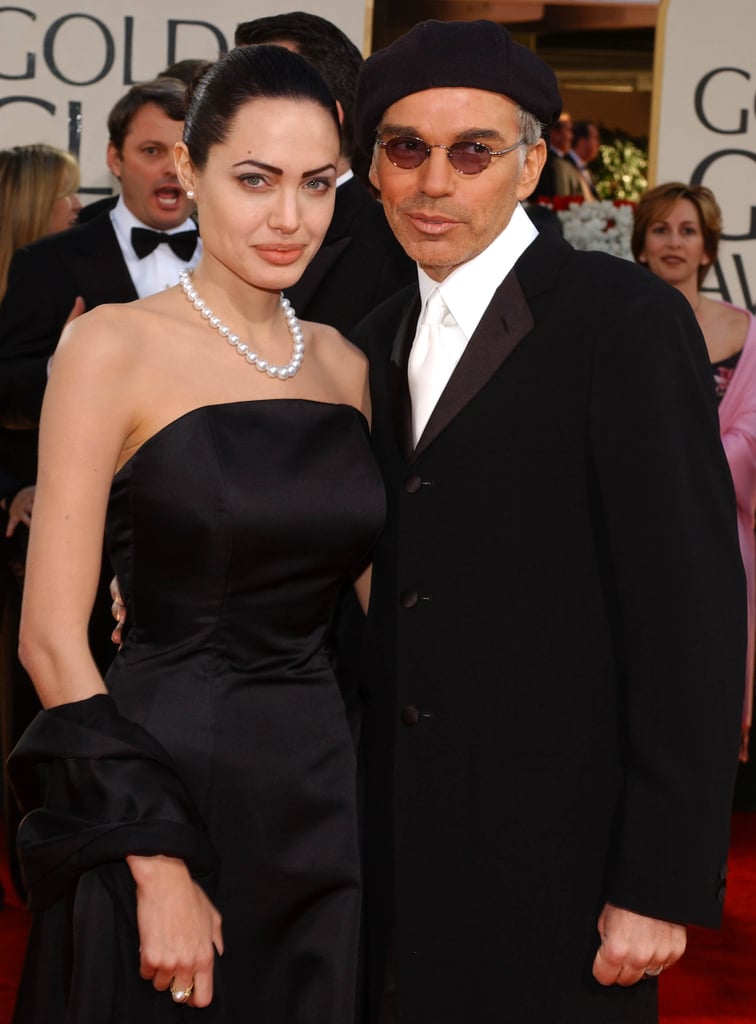 Of course, even Angelina Jolie [6] has had beauty blunders. The actress showed off overly drawn eyebrows during the Golden Globes.
2004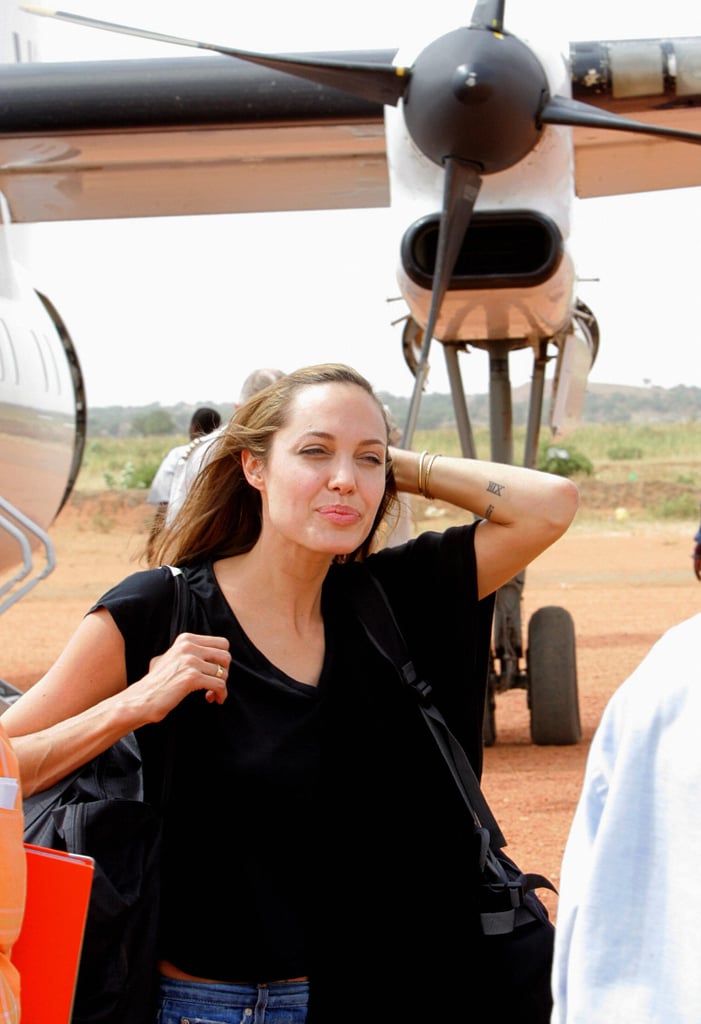 After splitting from Billy Bob, Angelina started to take an interest in humanitarian efforts and visiting war-torn and impoverished nations as a Good Will Ambassador for the UN.
2005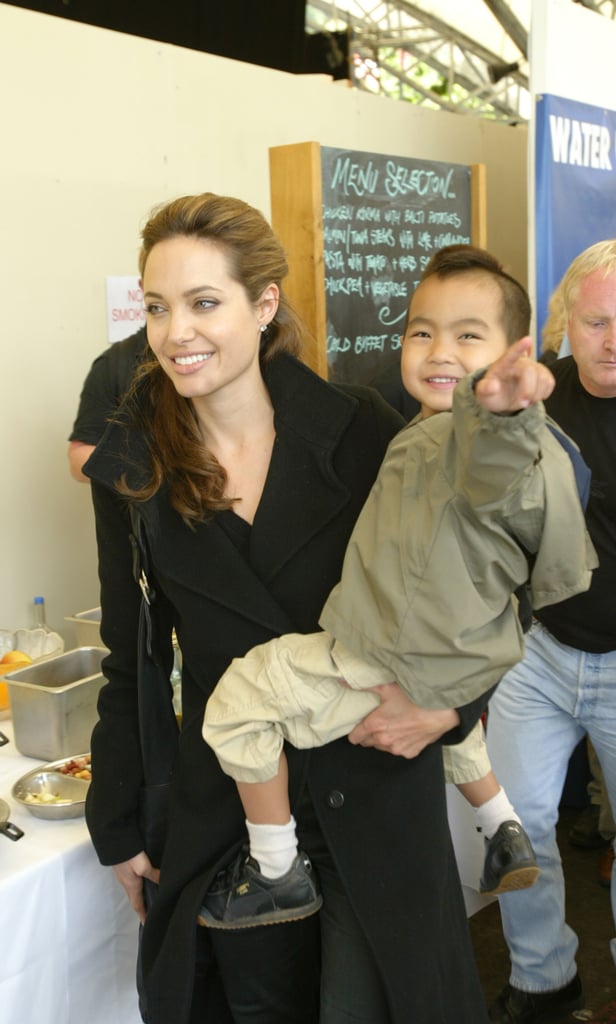 Angie also started to embrace motherhood as she scaled back on her naughty image. In this picture, Angie played with her son Maddox during a charity event in Cornwall, England.
2006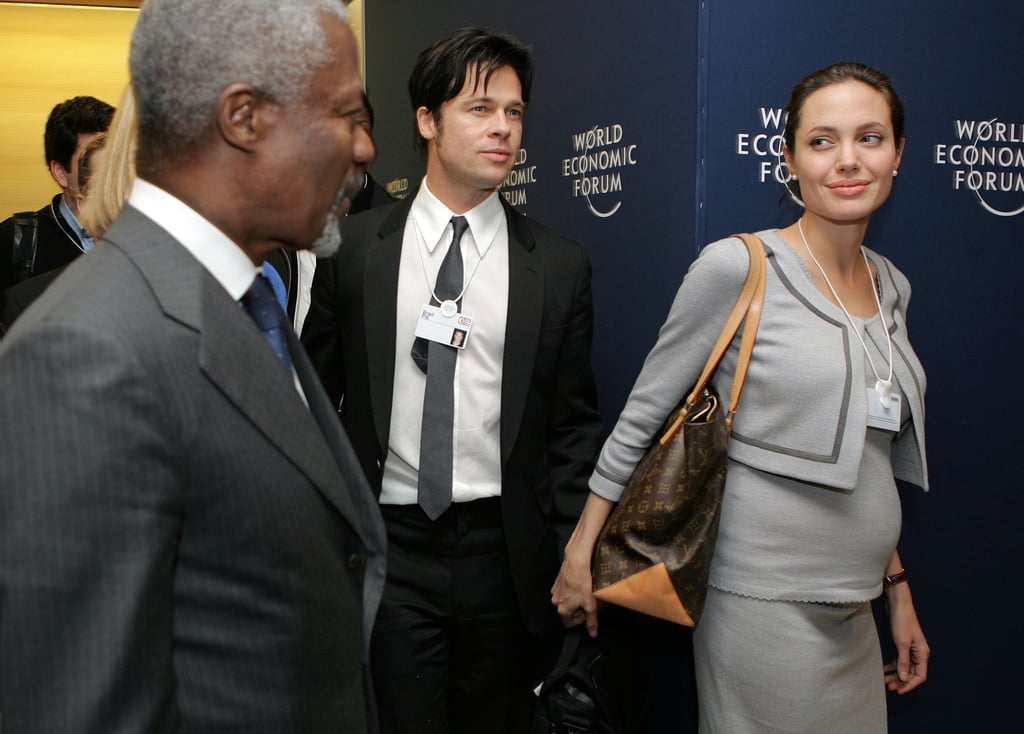 Angelina became pregnant with their first biological child, Shiloh. (See her little baby bump?) Brad had also taken joint custody of their adopted children — Maddox, Pax, and Zahara.
2007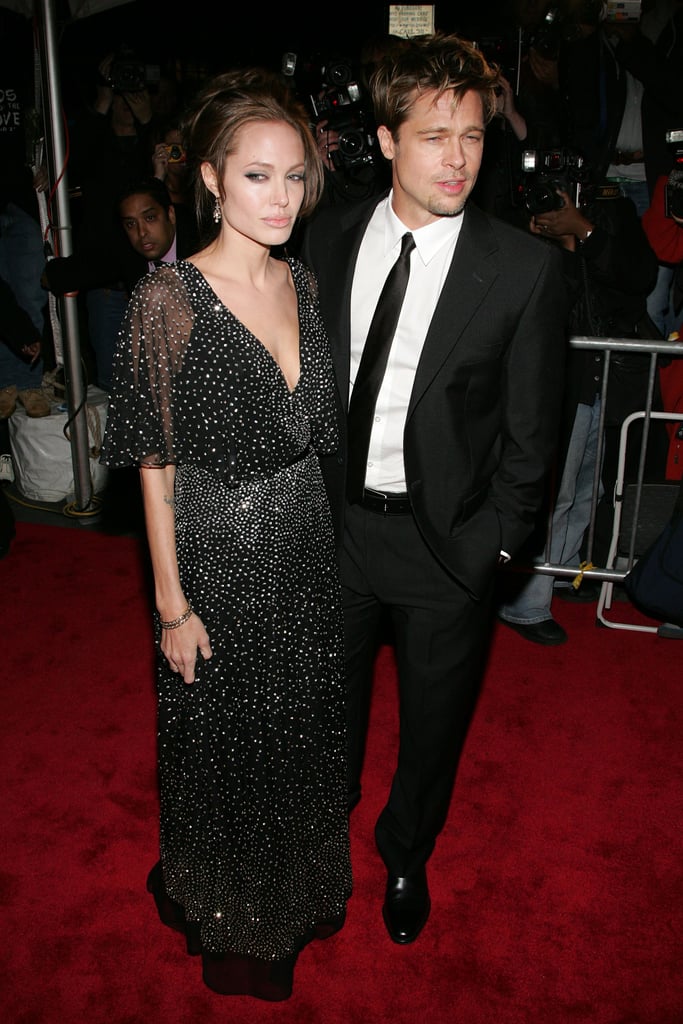 Angie met Brad in 2005 while they were filming Mr. and Mrs. Smith. Their relationship became a Hollywood scandal since Brad was still married to Jennifer Aniston [7] at the time. Despite the frenzy, Brad and Angie stuck together, and they quickly became one of the biggest couples in showbiz.
2008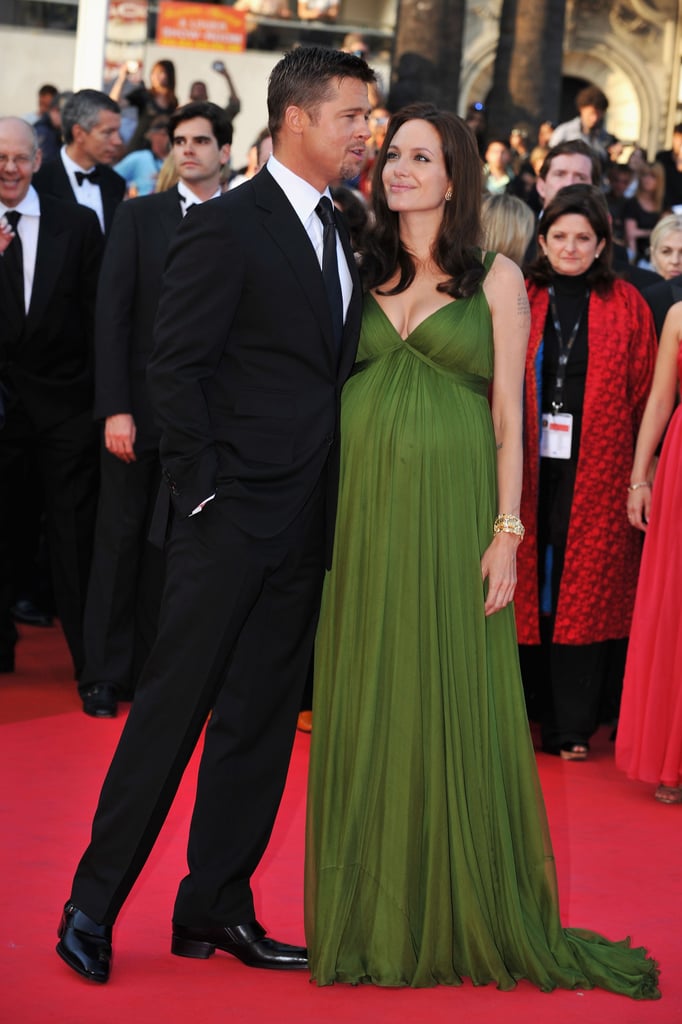 Angie was joined on the red carpet at the Cannes Film Festival by Brad Pitt [8]. At the time, Angelina was pregnant with the couple's twins, Knox and Vivienne.
2009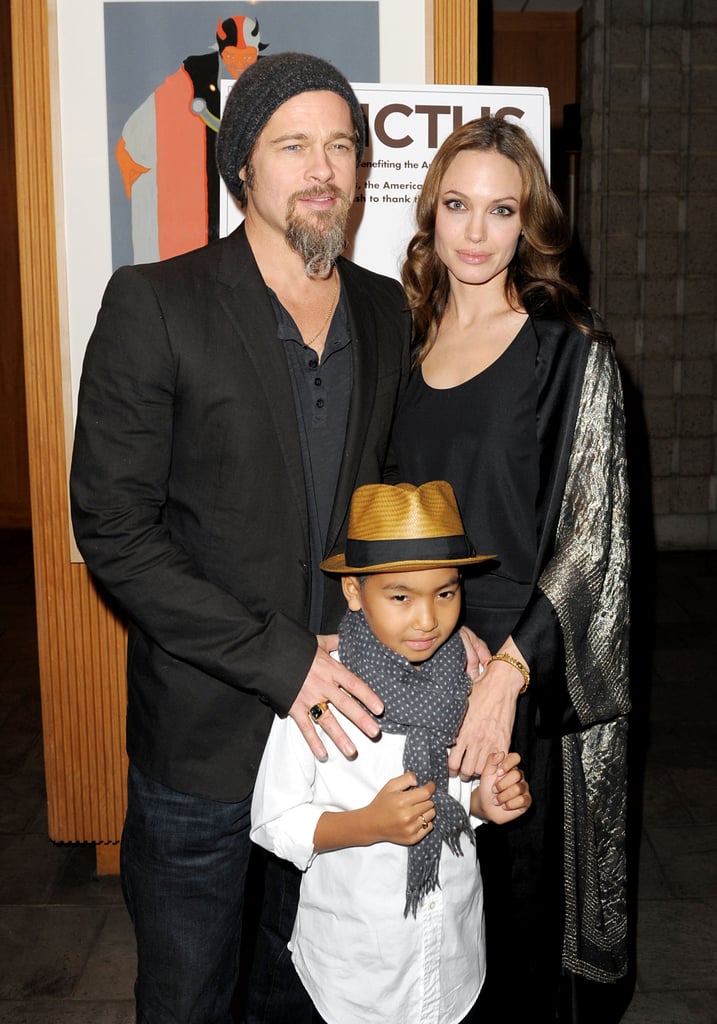 Angie and Brad put forth a happy family image when they brought their son Maddox to the premiere of Invictus in LA.
2010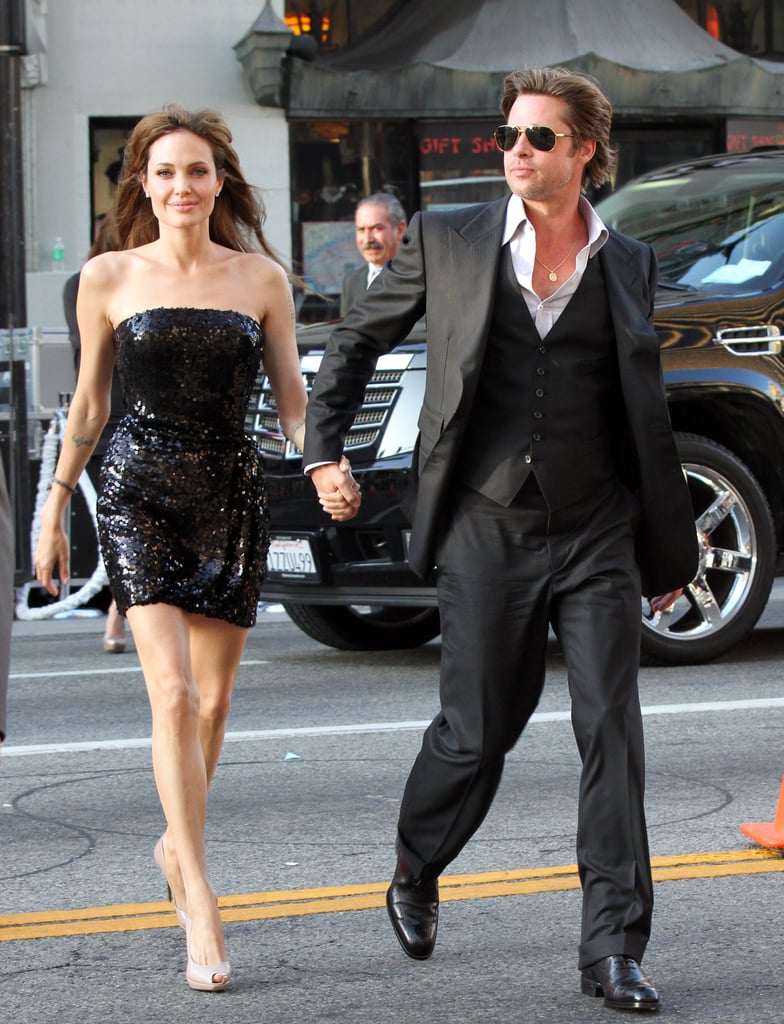 Despite being a mother to six, Angie still proved she had plenty of sex appeal when she attended the premiere of Salt in LA.
2012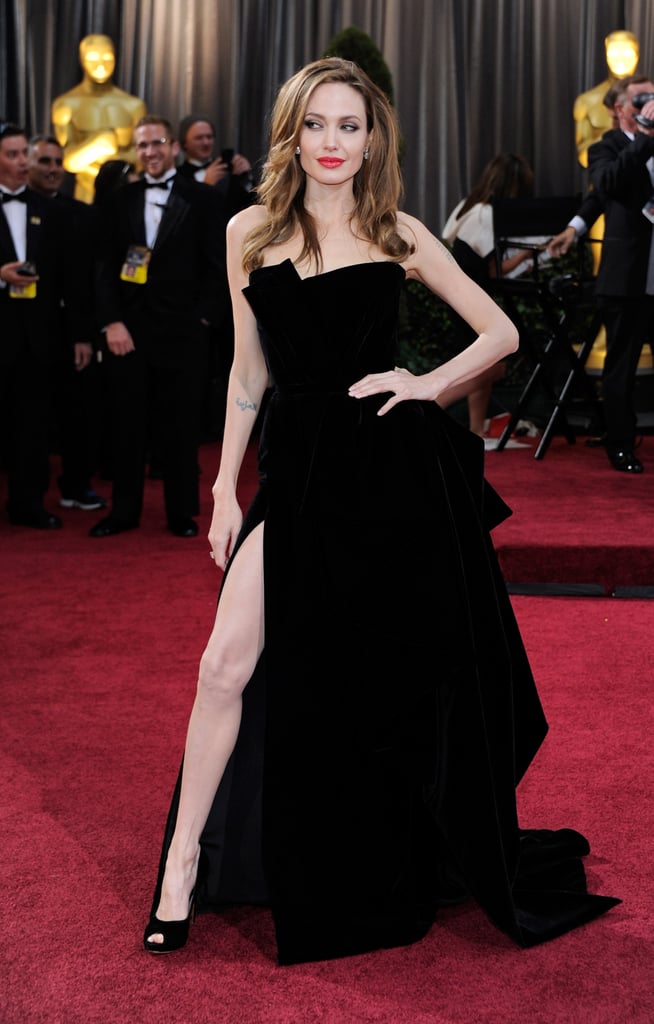 Who could forget "the leg"? Angie became an instant Internet meme during the Oscars when she stuck her leg out of her gown on the red carpet.
2013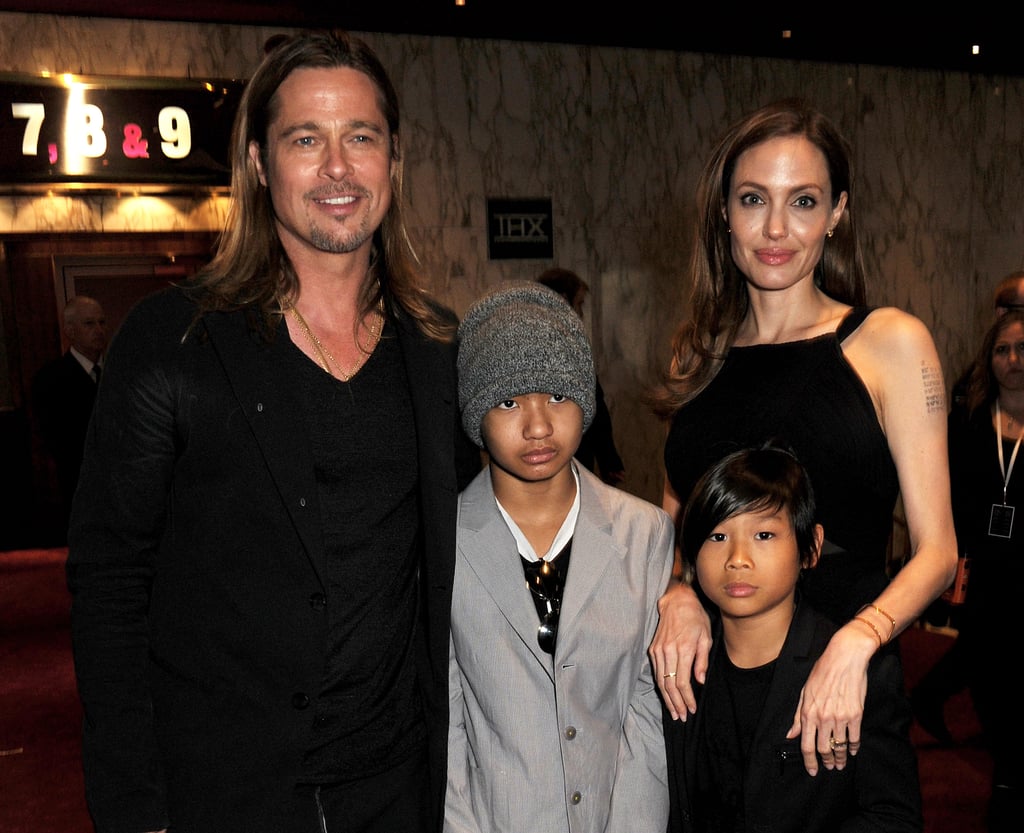 In recent years, Angie and Brad have begun to make a point to attend each other's movie premieres. Here, Angie supported Brad at the premiere of World War Z alongside their sons Maddox and Pax.
2014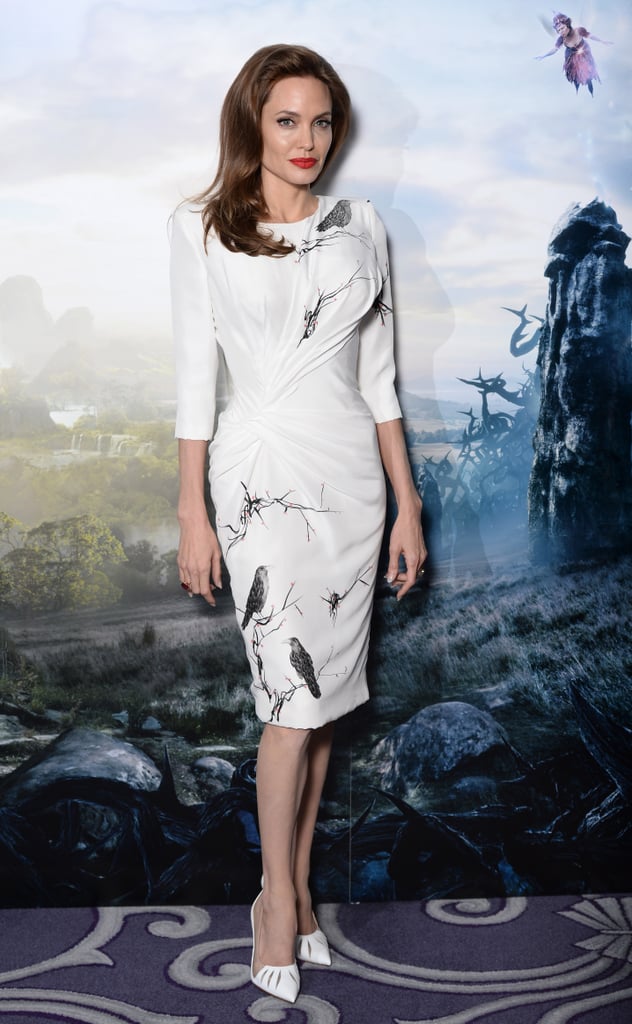 Now, Angie has solidified her role as one of the most beautiful and well-respected actresses in Hollywood. Here, she posed at a photocall for her first big Disney movie, Maleficent.
2015
Angelina attended the Kids' Choice Awards [9] with her gorgeous girls, Zahara and Shiloh, where the three had an absolute ball.
2016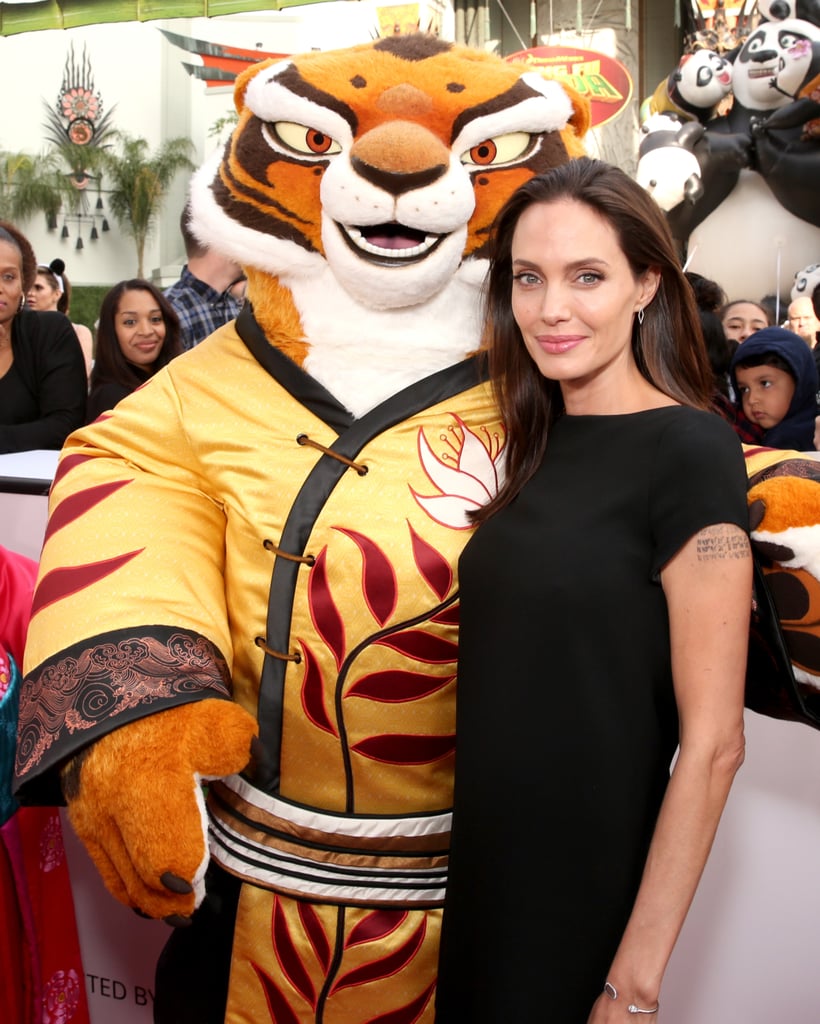 The Kung Fu Panda 3 actress isn't afraid to get a little goofy, which she displayed on the red carpet at the movie's premiere with a fuzzy friend.