Angelina Jolie Visits the Democratic Republic of Congo
Angelina Jolie Visits With Victims of Sexual Violence in Africa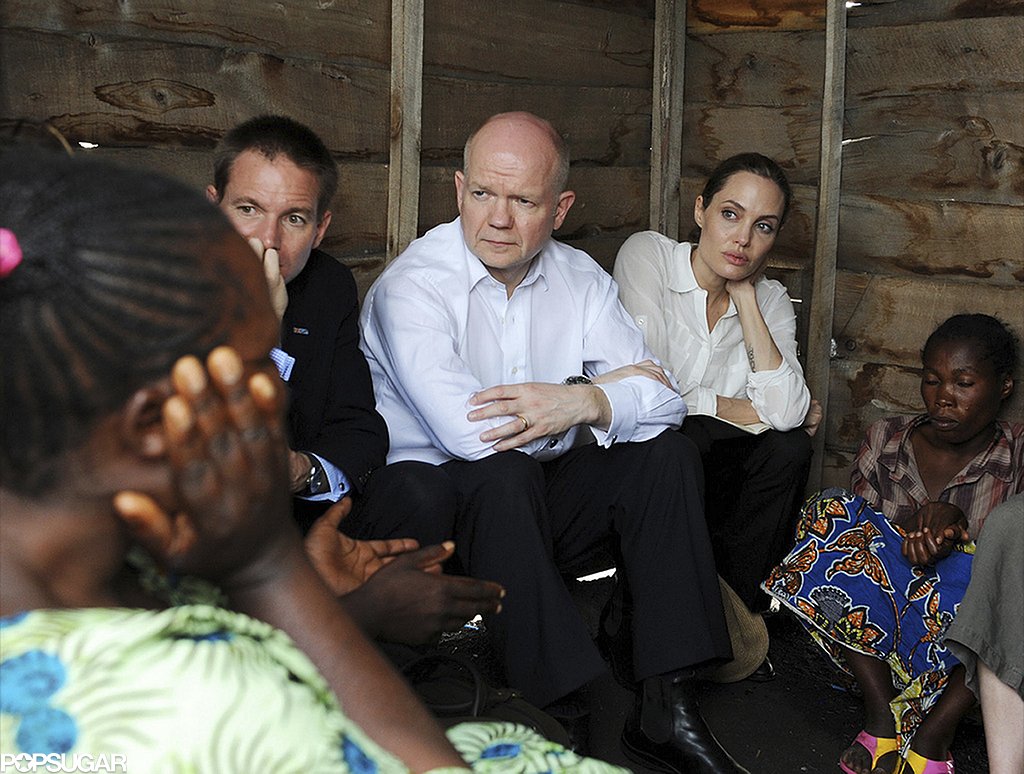 What's Your Reaction?
0
0
0
0
0
0
1
Angelina Jolie Visits With Victims of Sexual Violence in Africa
Angelina Jolie was joined by Britain's Foreign Secretary William Hague today when she visited victims of sexual violence in the Democratic Republic of Congo. She and William are touring the DRC and Rwanda to raise awareness about rape in war zones. Angie was with William today when he announced that the UK will be donating over $300,000 toward the Physicians for Human Rights in an effort to create a better method of collecting evidence of sexual violence in these areas. Unfortunately, the two couldn't visit Panzi Hospital, where the charity group works out of, due to bad weather, but they did meet with other survivors at a refugee camp. Angelina and William also laid wreaths at the Gisozi genocide memorial in Kigali, Rwanda, during their charitable travels.
While Angelina is in the spotlight for her philanthropic work, she's also turning heads with a new piece of jewelry. Angelina wore a gold band on her ring finger, instead of her diamond engagement ring, as she caught a flight out of LAX last week.
Latest