Anna Faris [1] and Chris Pratt are known for their hilarious antics in movies and on TV [2], but off screen, they're just as funny. The couple is always joking around, especially when it comes to the red carpet. Whenever Anna and Chris are at an event, they do something ridiculous or sweet — or sometimes even both — like staging fake proposals, snapping photos of each other, making funny faces, and making out. Keep reading to see their fun red carpet history, and then check out their cutest social media snaps [3], plus all the sweet things the two have said about each other [4] over the years.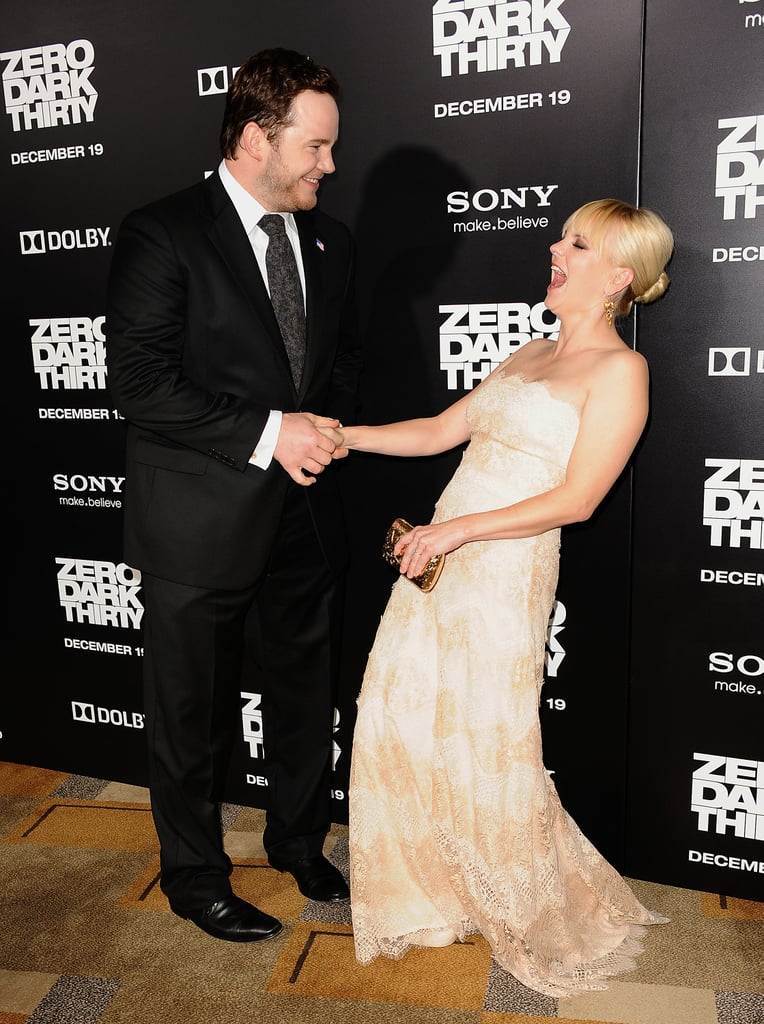 Chris had Anna cracking up at the 2012 premiere of Zero Dark Thirty in LA.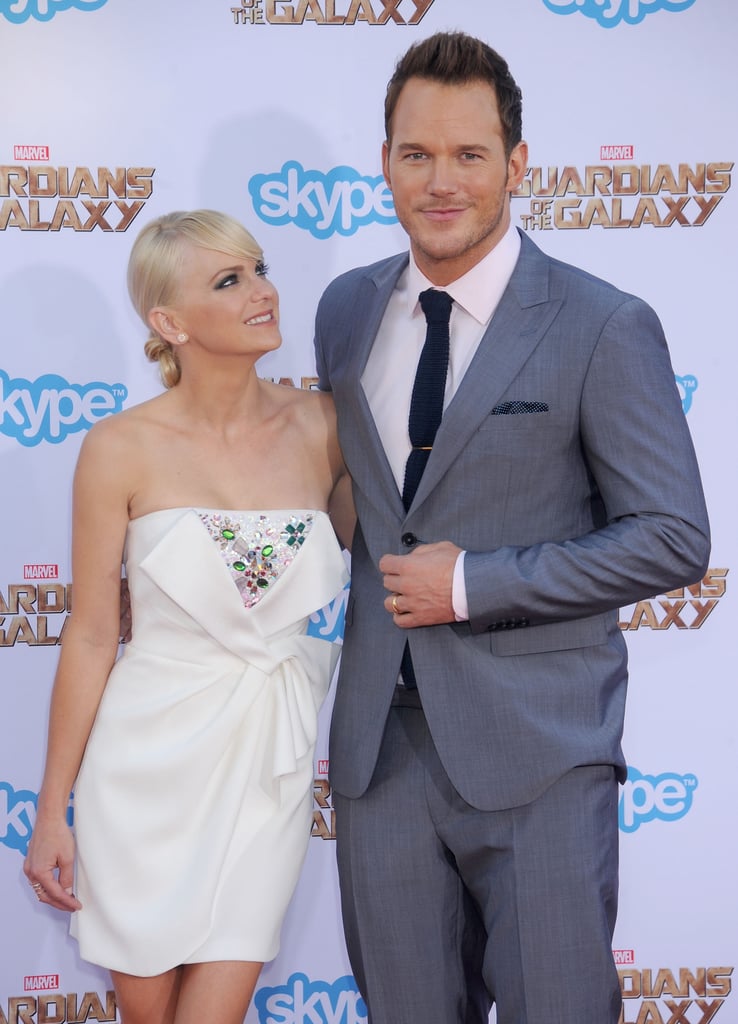 Anna gave Chris an adorable look when they attended the July 2014 premiere of Guardians of the Galaxy in LA.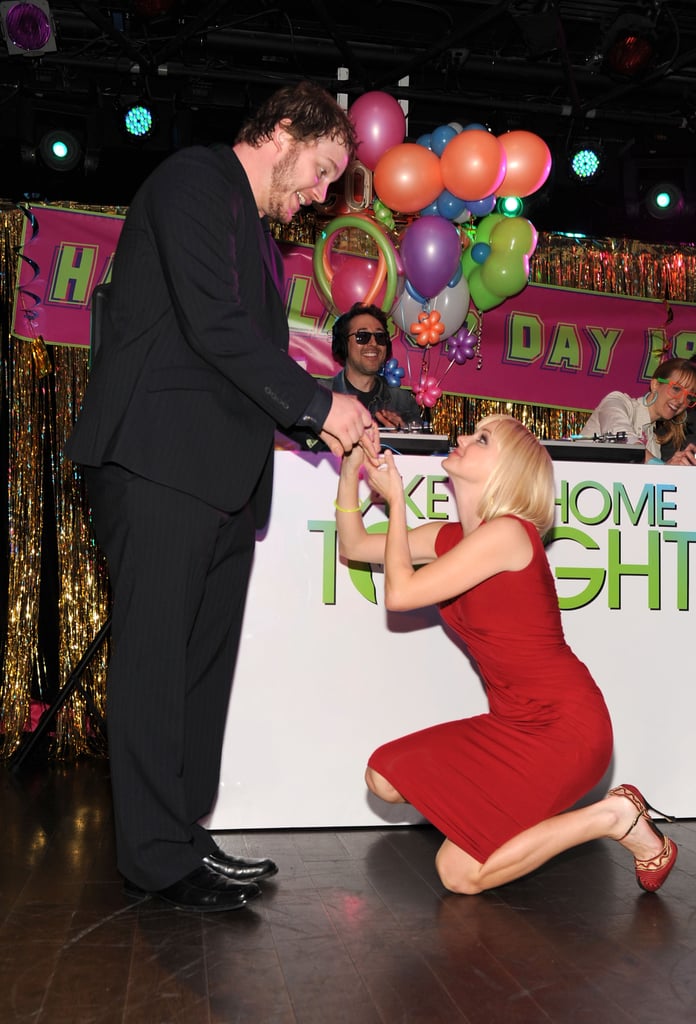 Anna faked a proposal to Chris at the Take Me Home Tonight premiere afterparty in LA in March 2011.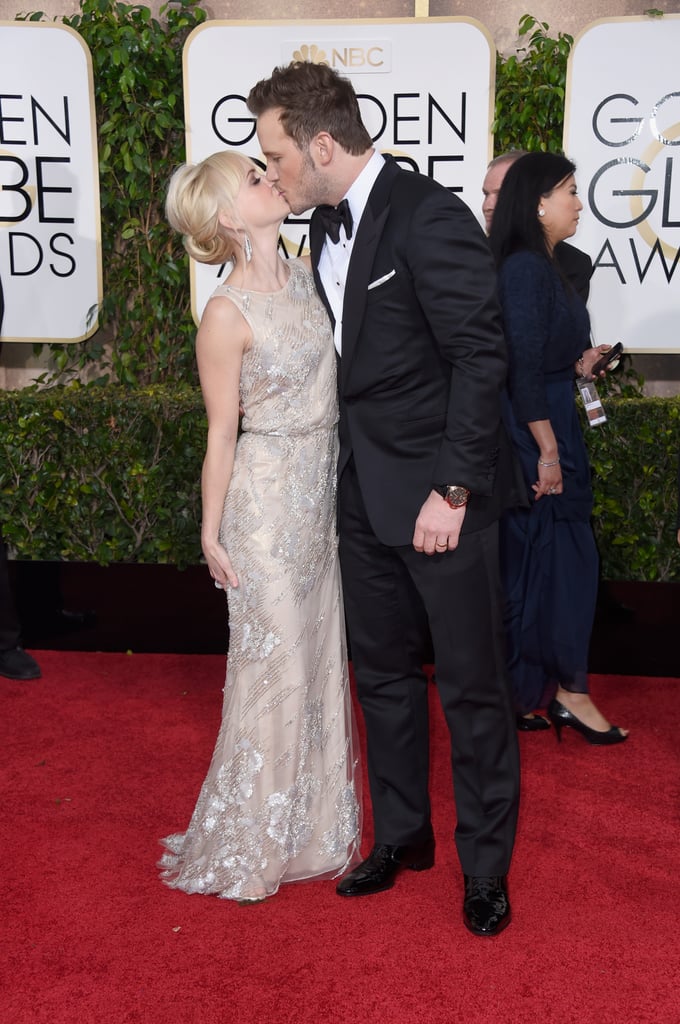 The cute couple shared a kiss at the 2015 Golden Globe Awards in LA.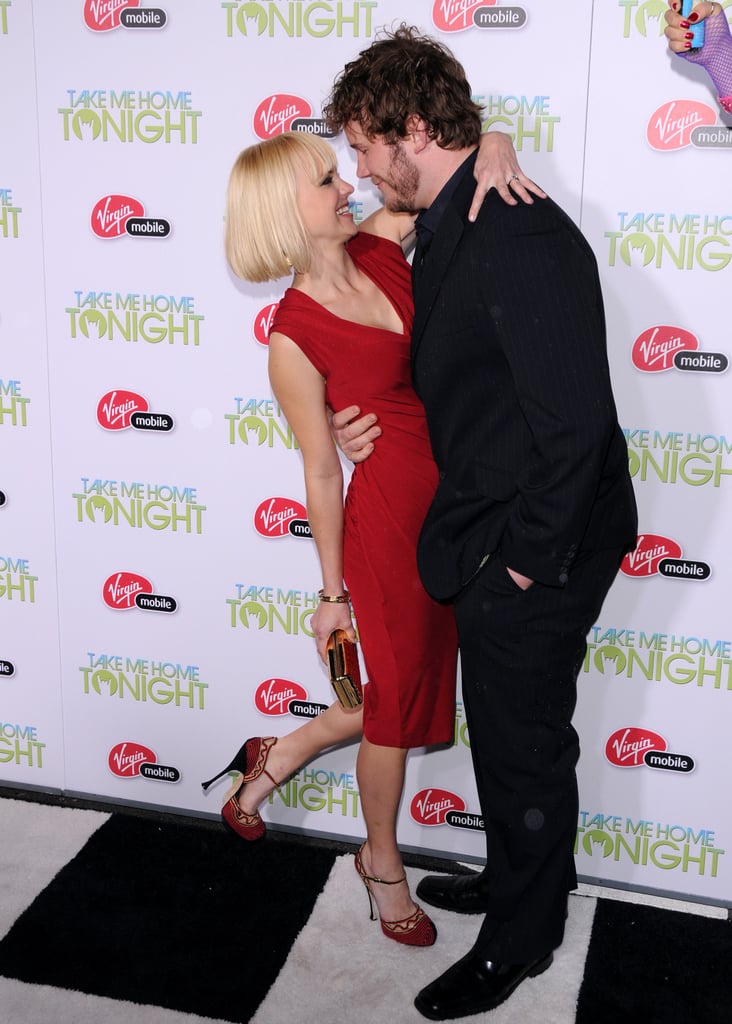 Anna kicked up her heel while gazing at Chris at the 2011 premiere of Take Me Home Tonight in LA.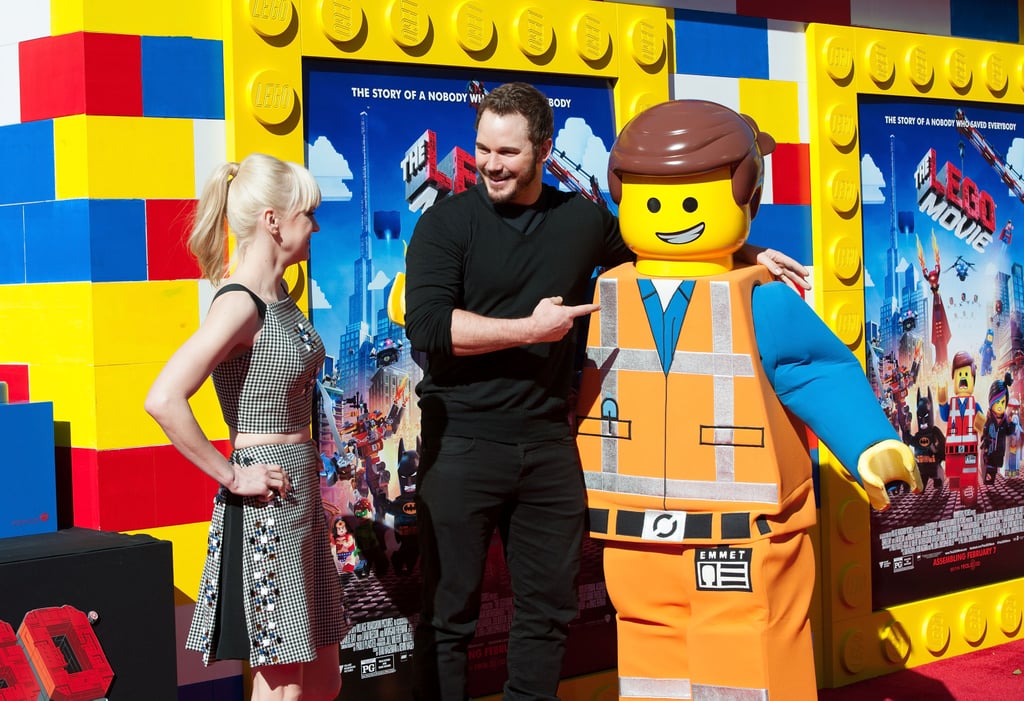 Chris posed with his The Lego Movie character while Anna looked on at the LA premiere in 2014.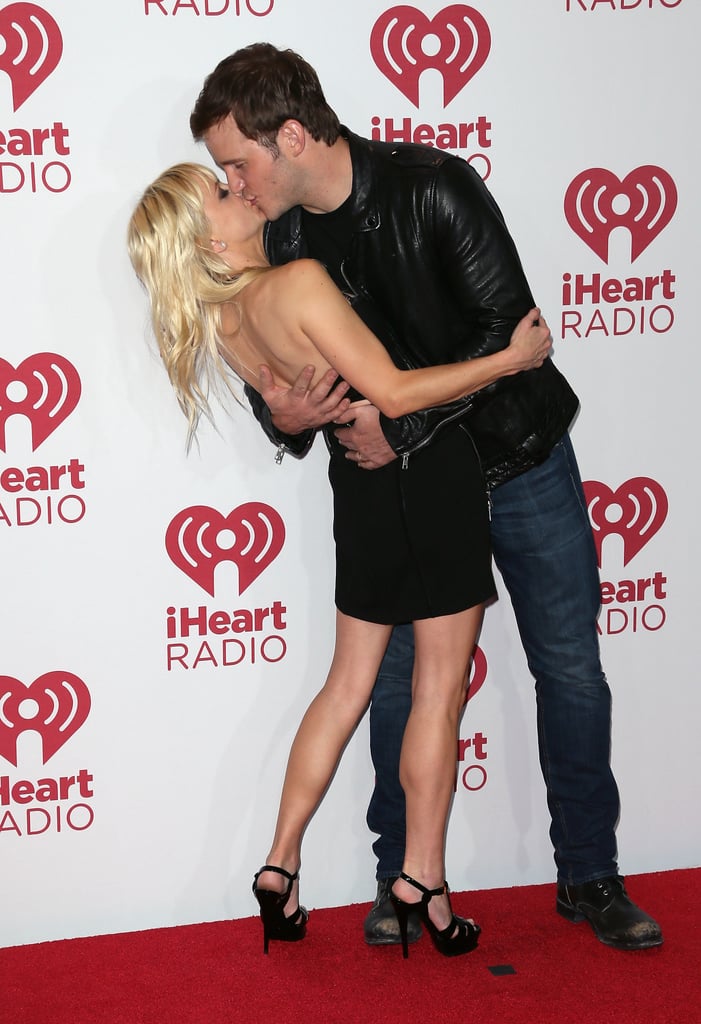 In September 2014, Chris leaned Anna back for a romantic red carpet moment at the iHeartRadio Music Festival in Las Vegas.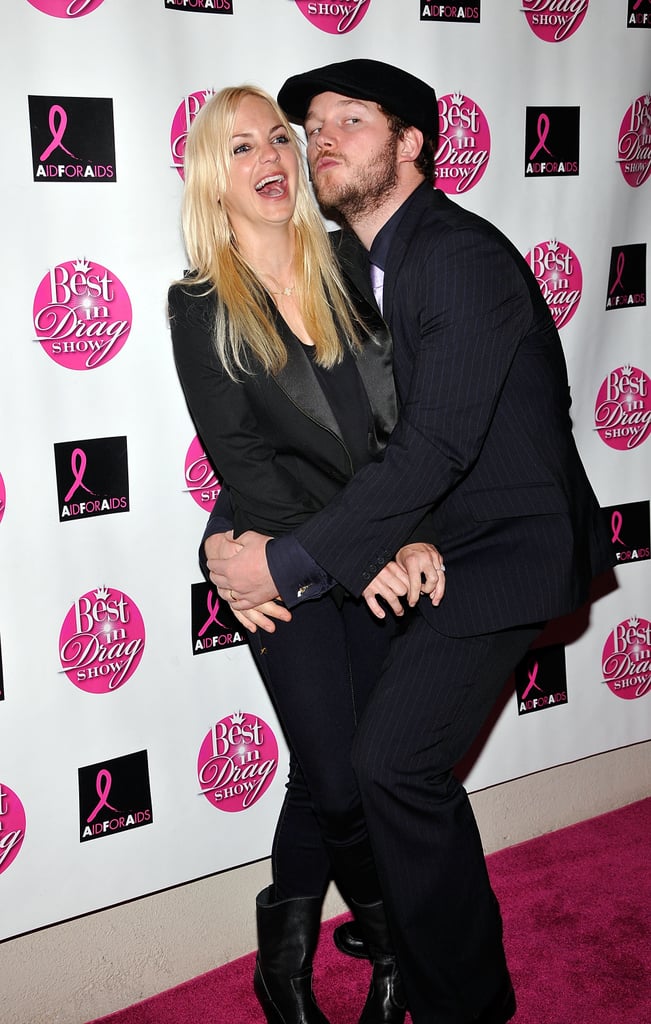 The couple posed for the cameras at the eighth annual Best in Drag Show event in LA in October 2010.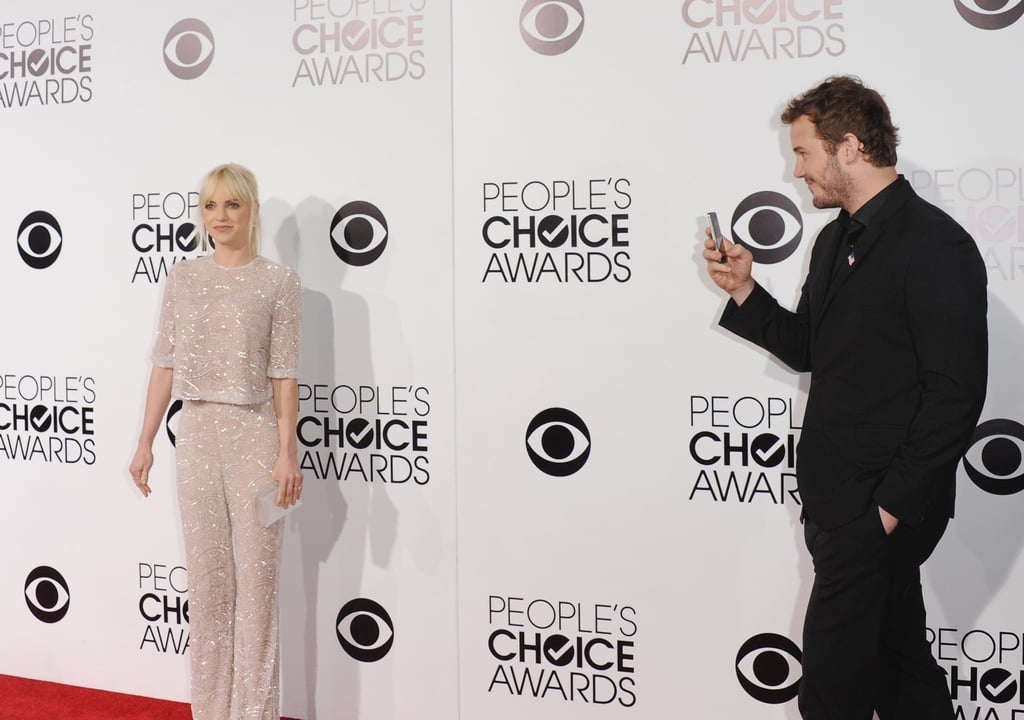 He snapped his own red carpet picture of Anna when they attended the 2014 People's Choice Awards together in LA.
Chris and Anna shared a smooch at an LA event in October 2009.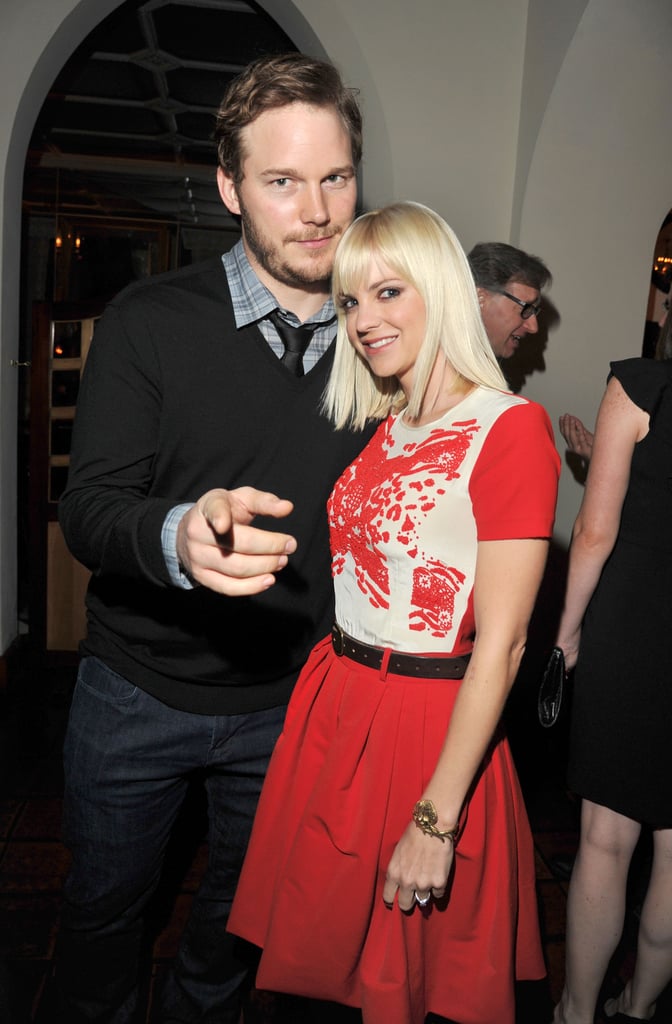 Anna leaned in to pose with Chris at the 2011 GQ Men of the Year party in LA.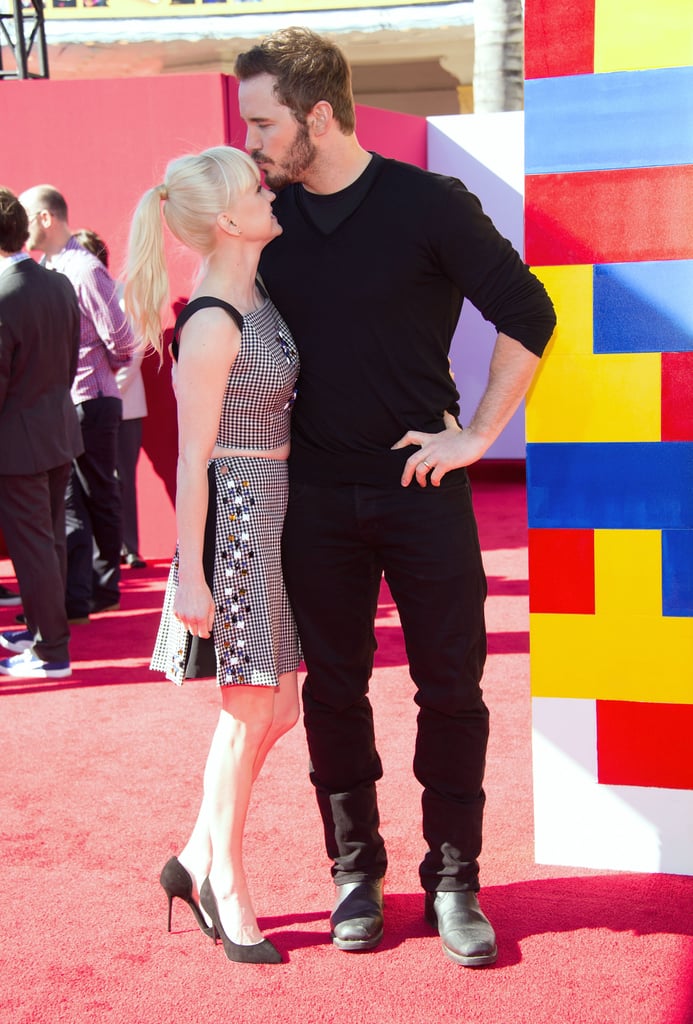 Chris gave Anna the sweetest kiss when they arrived at the LA premiere of The Lego Movie in February 2014.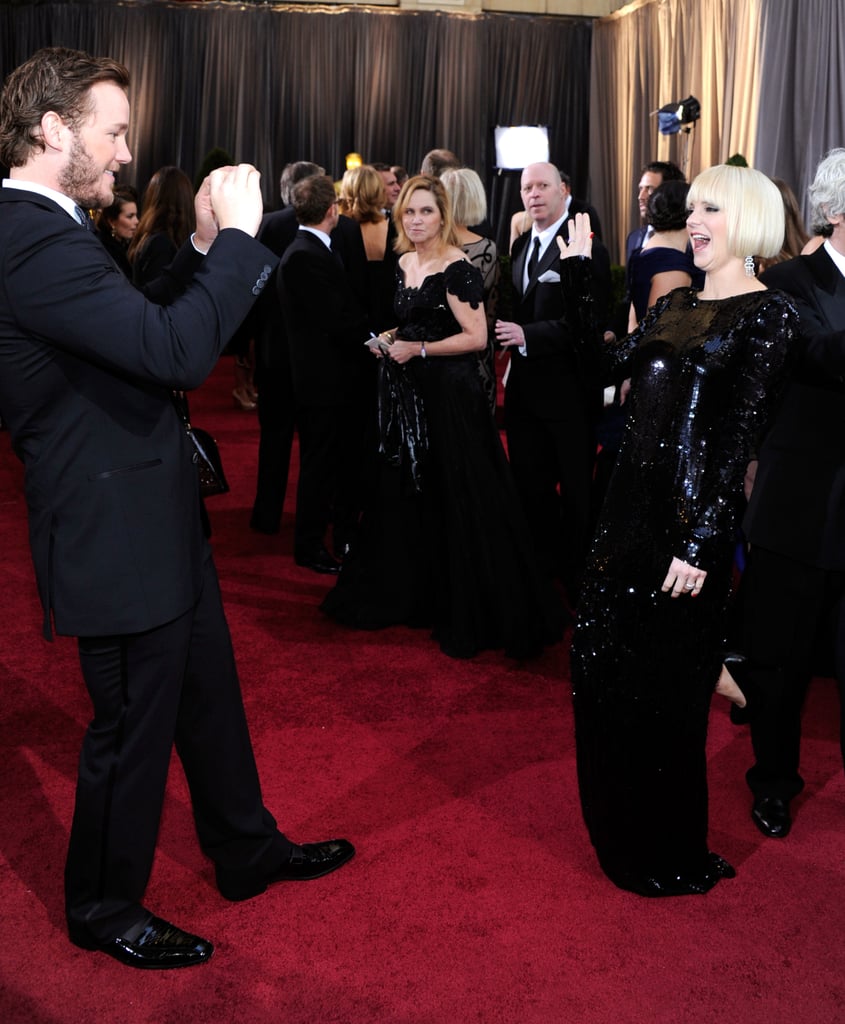 In 2012, Chris snapped pictures of Anna on the red carpet at the Oscars.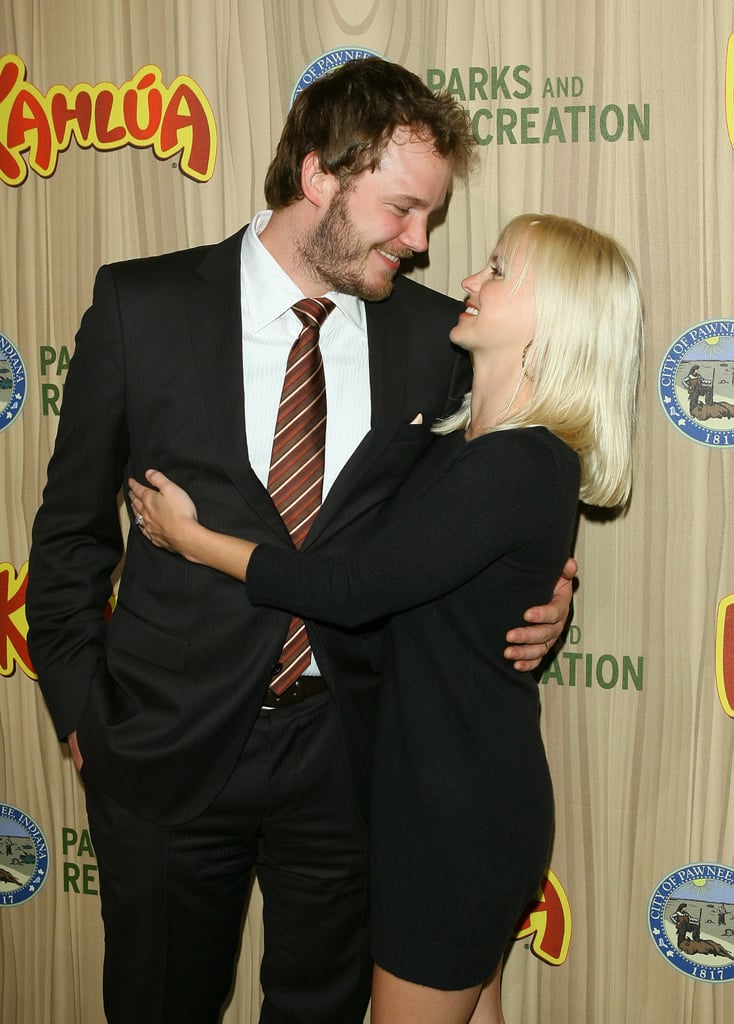 They shared the sweetest glance at the Parks and Recreation LA premiere in April 2009.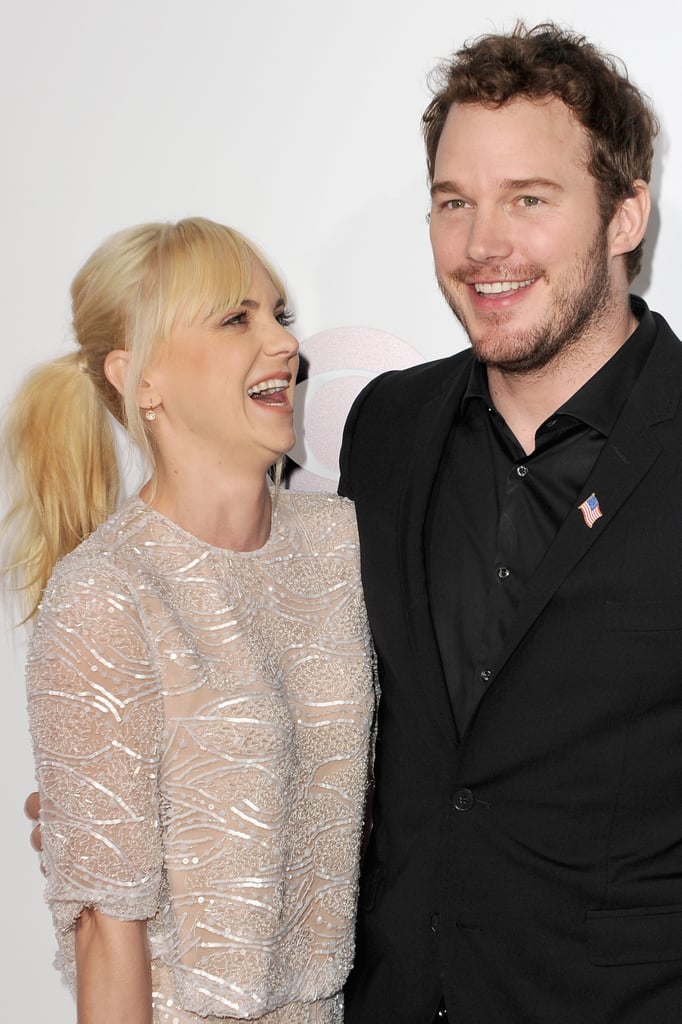 Anna and Chris shared a laugh at the 2014 People's Choice Awards in LA.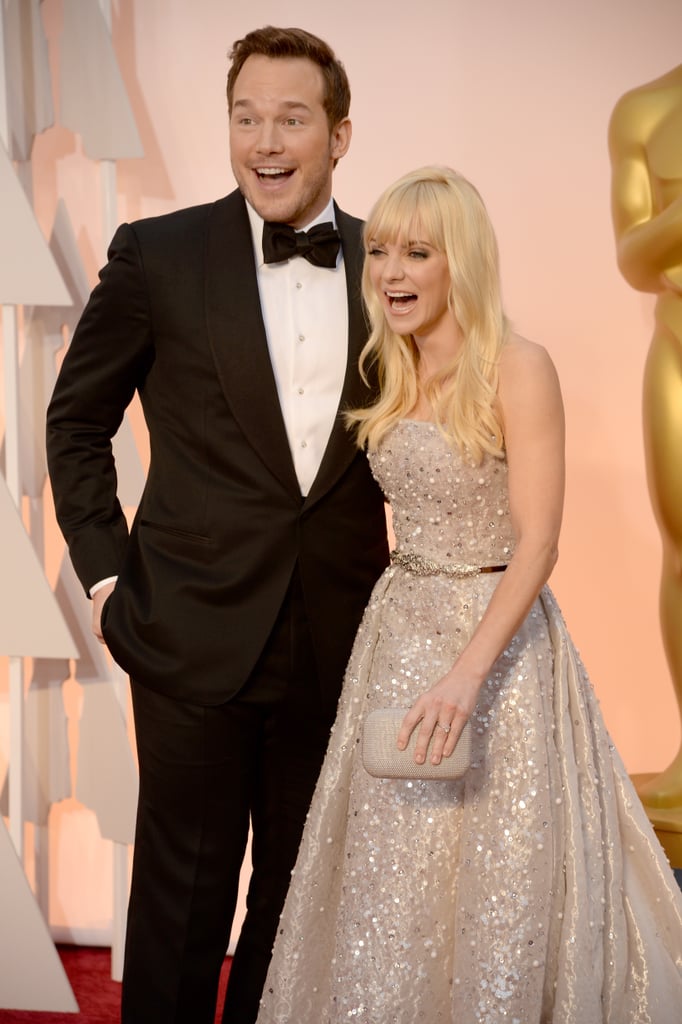 Chris and Anna flashed huge smiles when they walked the Oscars red carpet in February 2015.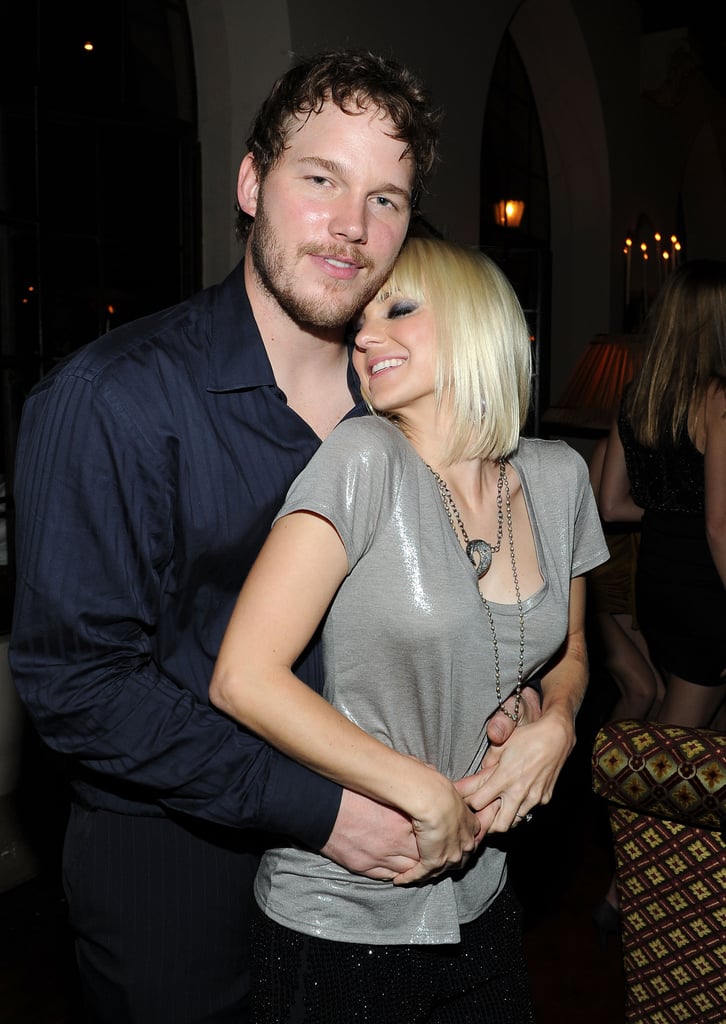 In November 2010, Chris had his arms around Anna at the GQ Men of the Year party in LA.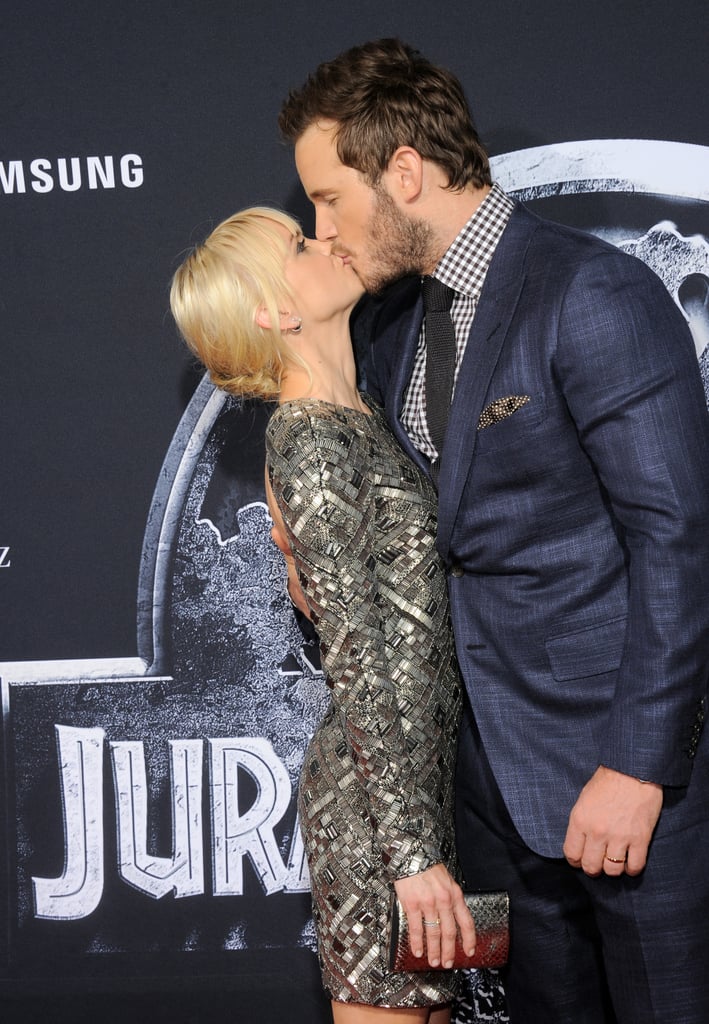 Chris gave his wife a smooch at the premiere of his movie Jurassic World in 2015.