Anne Hathaway [1]'s whirlwind Friday in Miami was full of dancing, dining, and even a peck from a parrot. The actress toured the Magic City to premiere her new animated film, Rio 2, which also stars Jamie Foxx [2] and Jesse Eisenberg. The movie tells the story of a family's adventure in the Amazon rain forest, so it's only fitting that Anne's appearances were this colorful. All the premiere excitement comes two weeks after the actress heated up Miami Beach, FL, where Anne shared sweet kisses with her husband [3], Adam Shulman. Earlier in the month, Anne broke out in giggles with Jared Leto [4] after he photobombed her at Vanity Fair's Oscars party. Keep reading to see Anne's latest Miami moments!
She threw up peace signs at the premiere.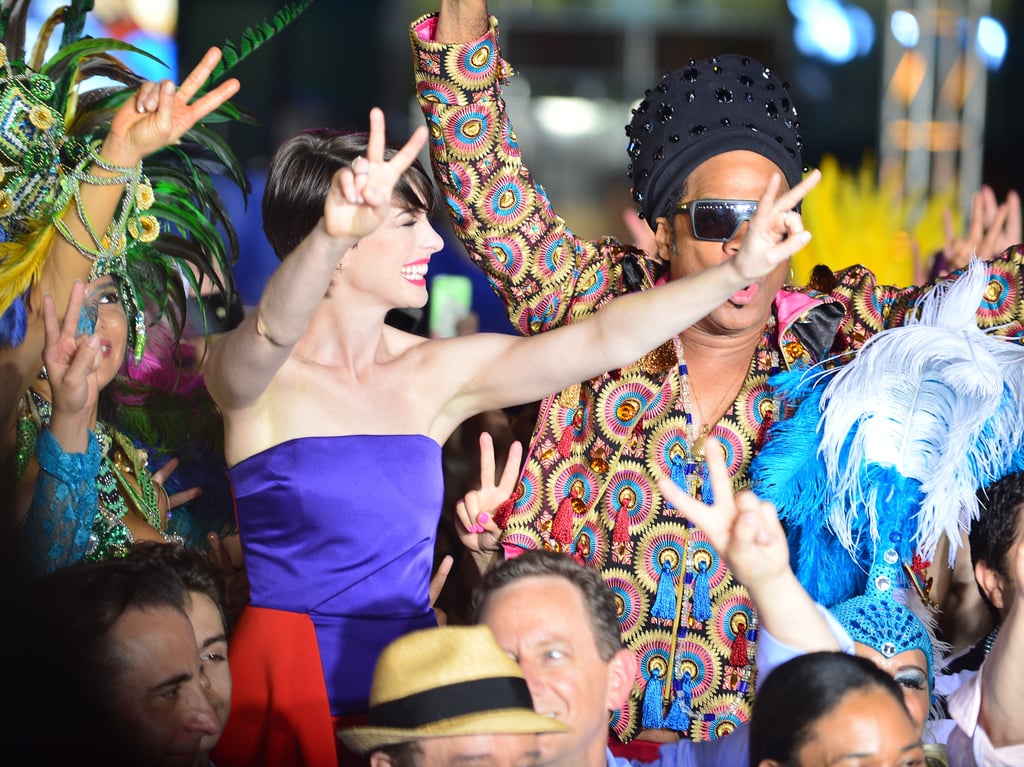 She got into the groove.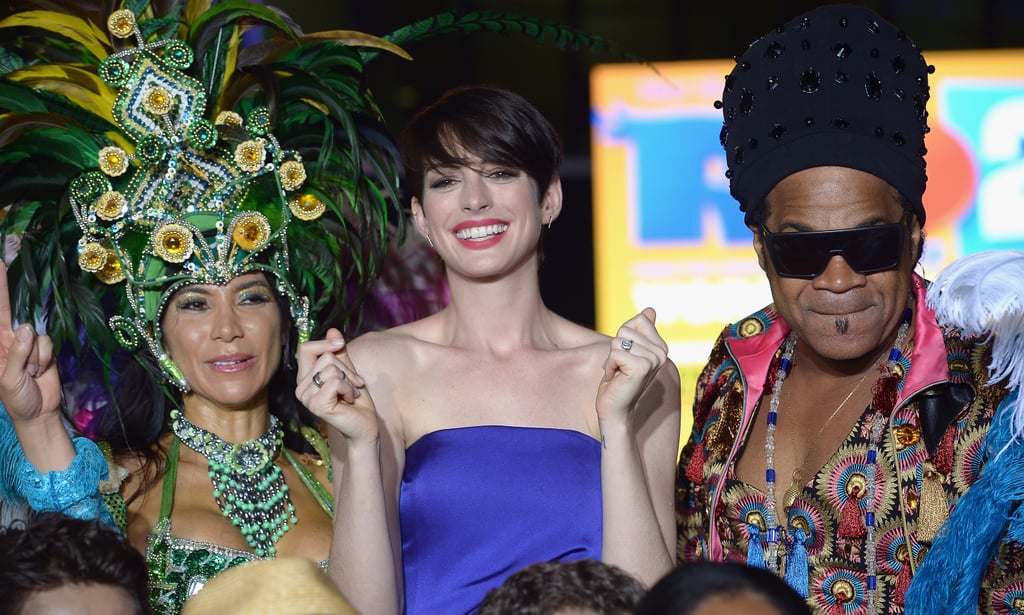 She even sang along.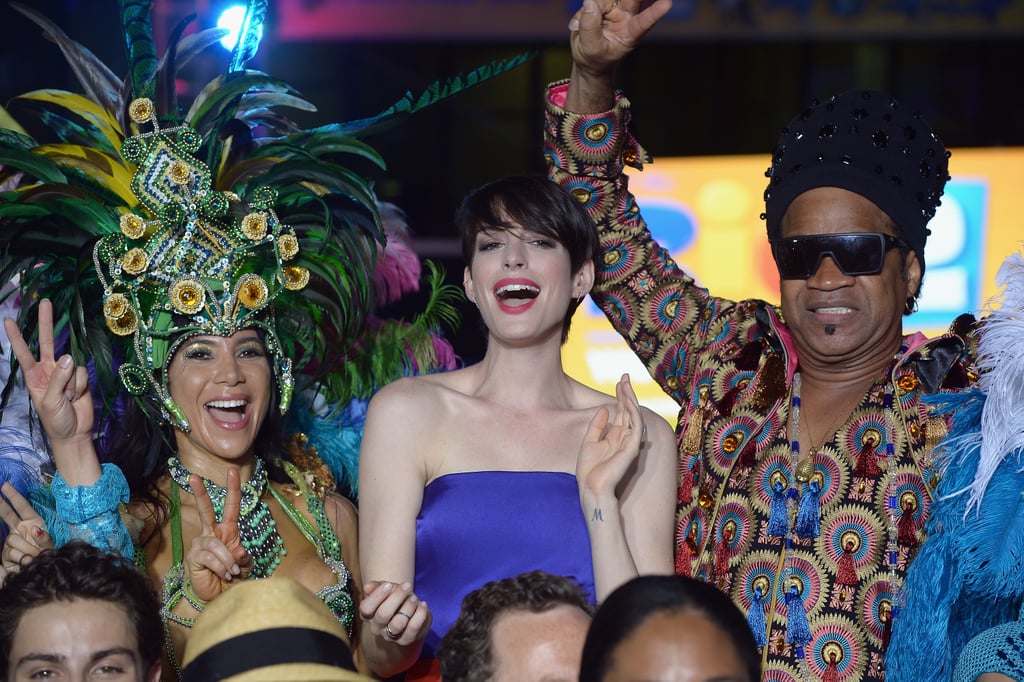 She struck a pose.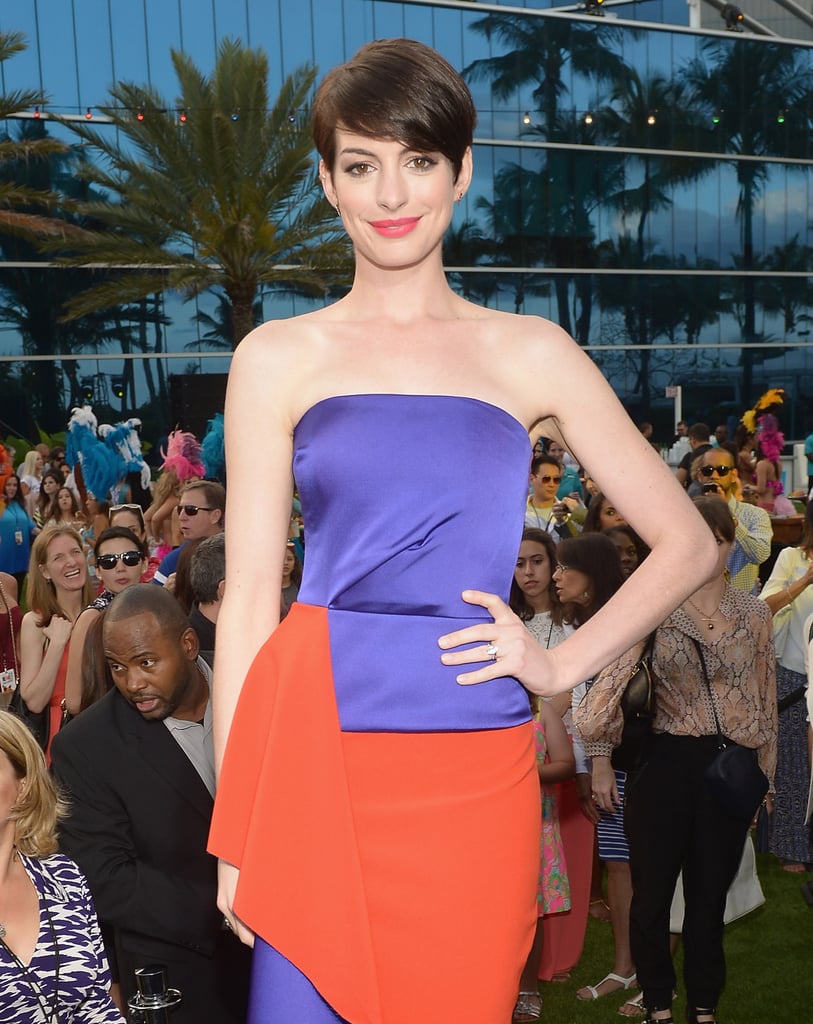 She hung out with costars.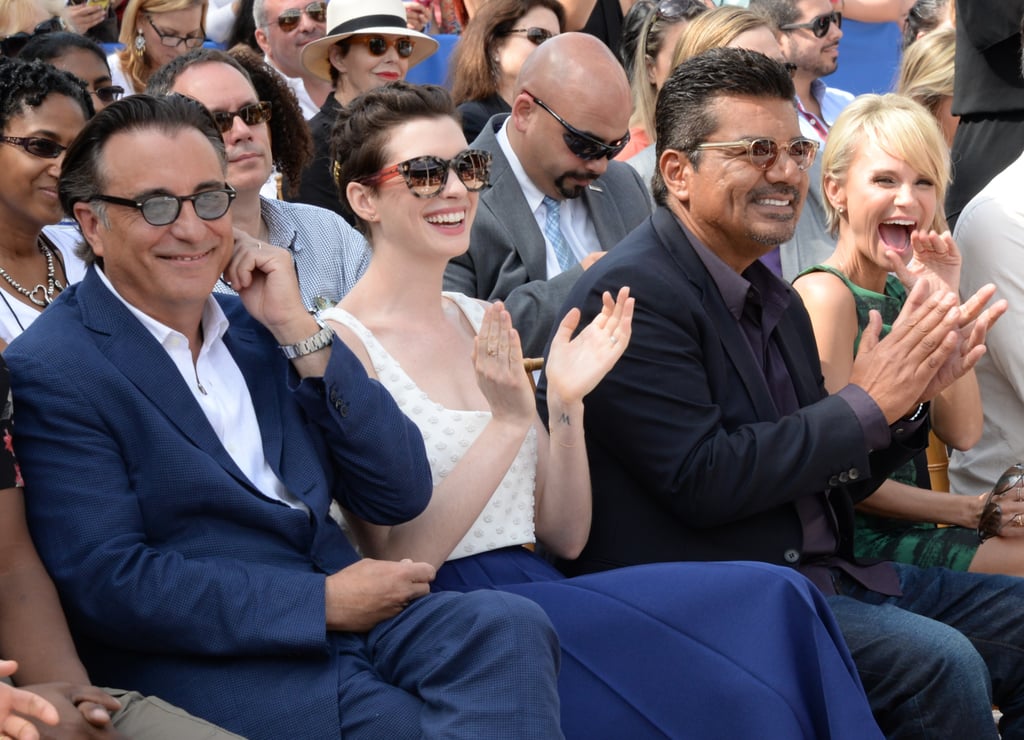 Andy Garcia, George Lopez, and Kristin Chenoweth [5] all joined Anne in the front row at the Miami Walk of Fame event.
She shared a moment with a parrot.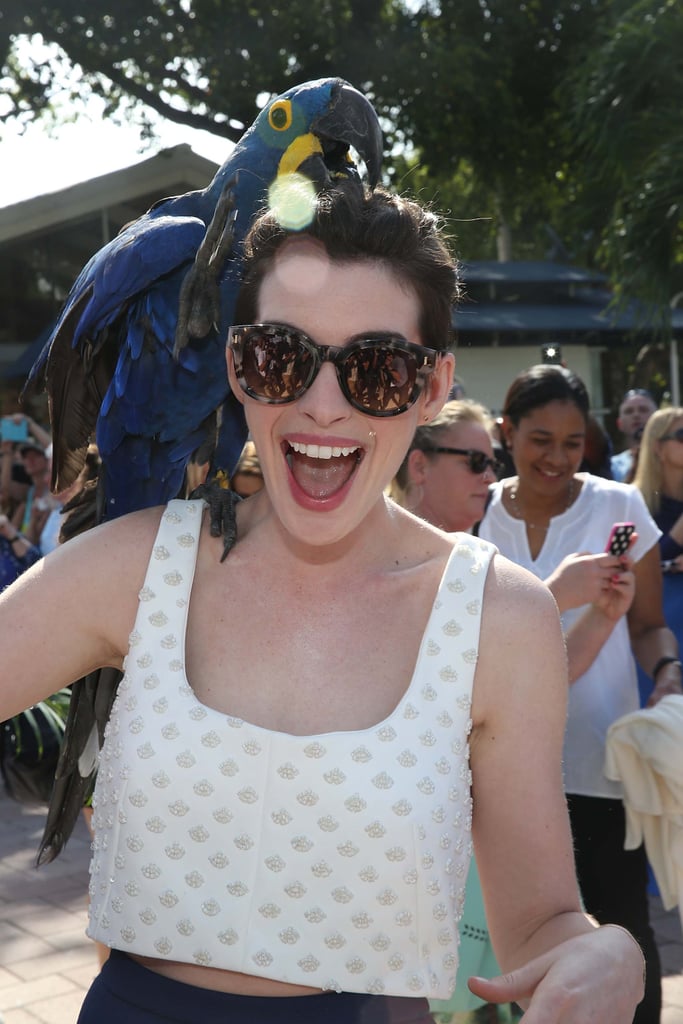 She let this creature get close.
She was all smiles at lunch.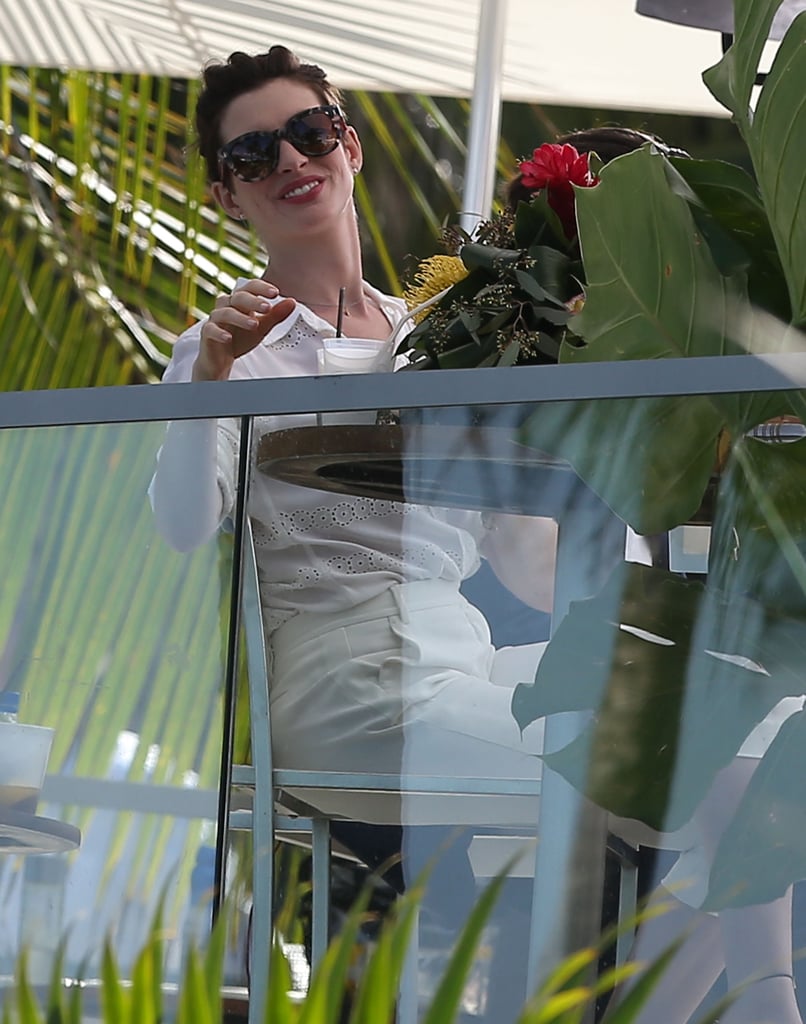 She sat with costar Jesse Eisenberg.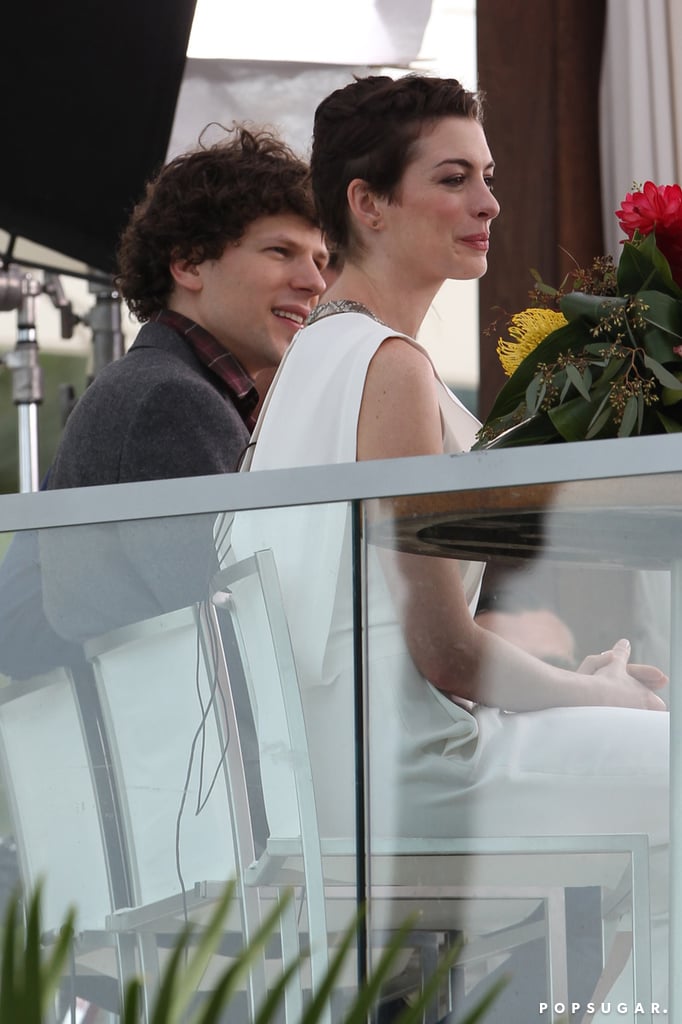 And finally, she did this with her tongue.