Apple Cinnamon Protein Pancakes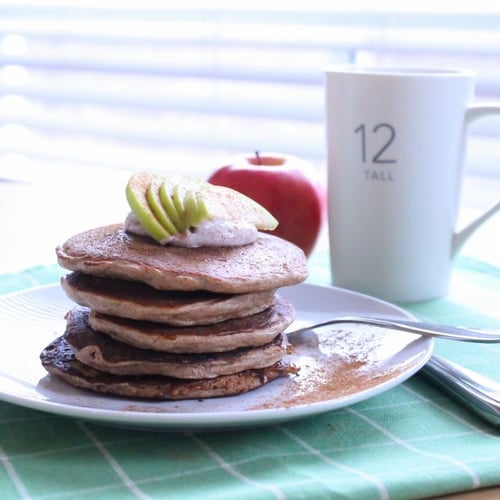 Looking for a healthy breakfast to help you re-fuel after a workout? These pancakes fit the bill! I've substituted plain Greek yogurt for other fats commonly found in pancake recipes to help keep the fat content low but the moisture and protein content high. 
Click here for the recipe!