There were more than a few exciting World Cup [1] moments this week, with Argentina celebrating its victory over the Netherlands and Germany dominating its game against Brazil. Meanwhile, the British royals showed their love for sports when they checked out the Tour de France, and the annual Running of the Bulls brought out big crowds in Spain. See all that and more with the week's best pictures from across the globe!
Holiday Selfie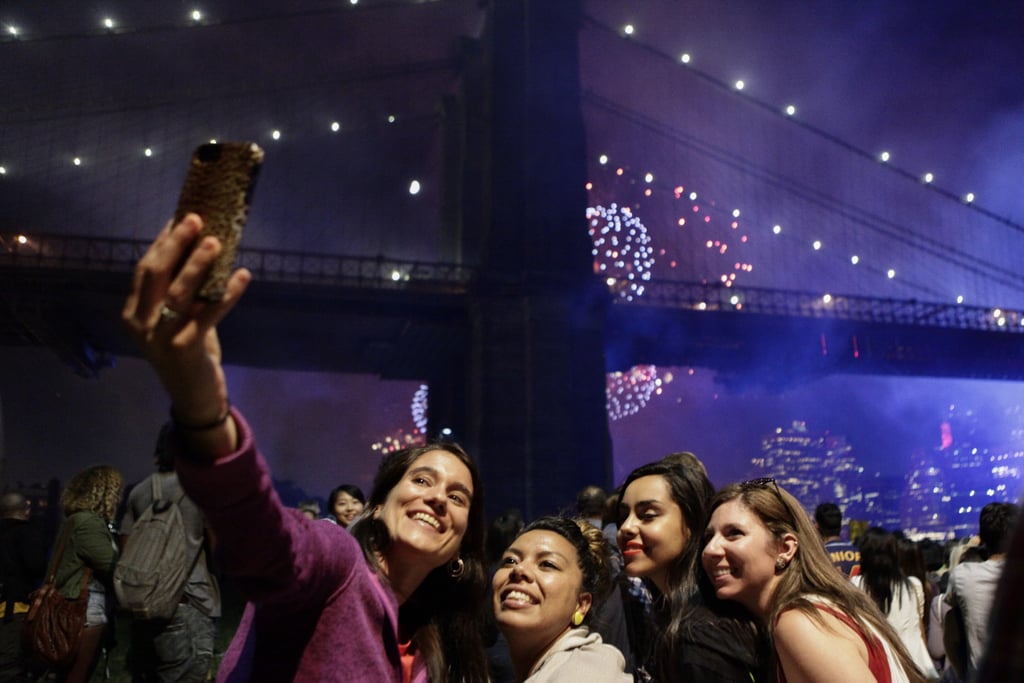 People snapped a selfie during the annual Fourth of July fireworks show in NYC.
Bull Run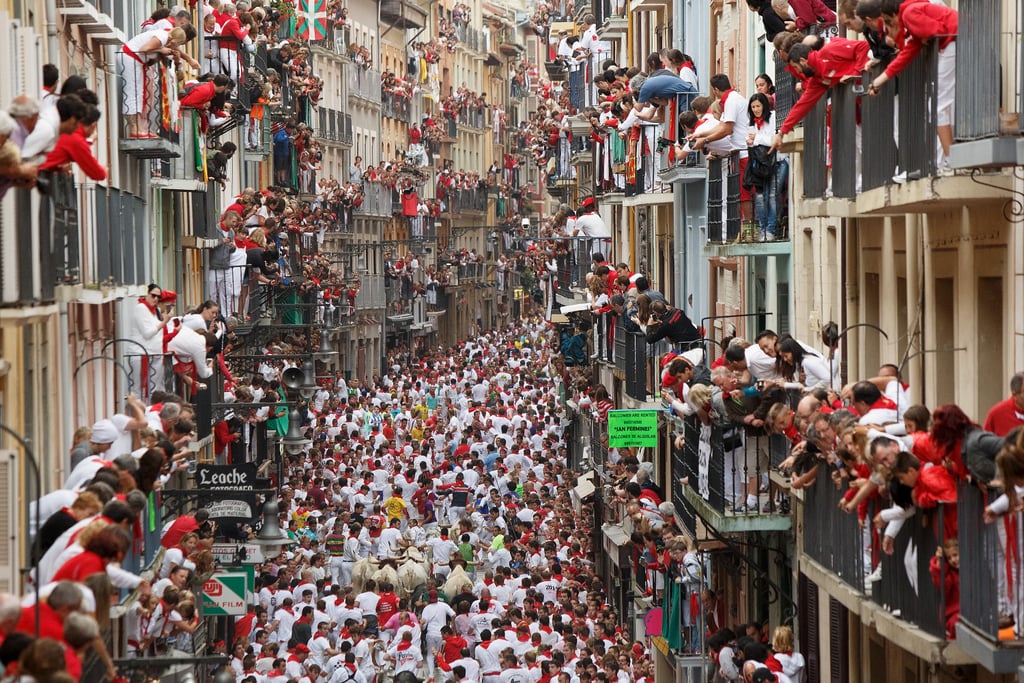 The streets of Pamplona, Spain, were packed with revelers who ran with the bulls for the annual Running of the Bulls festival.
Royal Watch
Princes William and Harry checked out the Tour de France with Kate Middleton as riders wrapped up stage one in Harrogate, England.
Sky High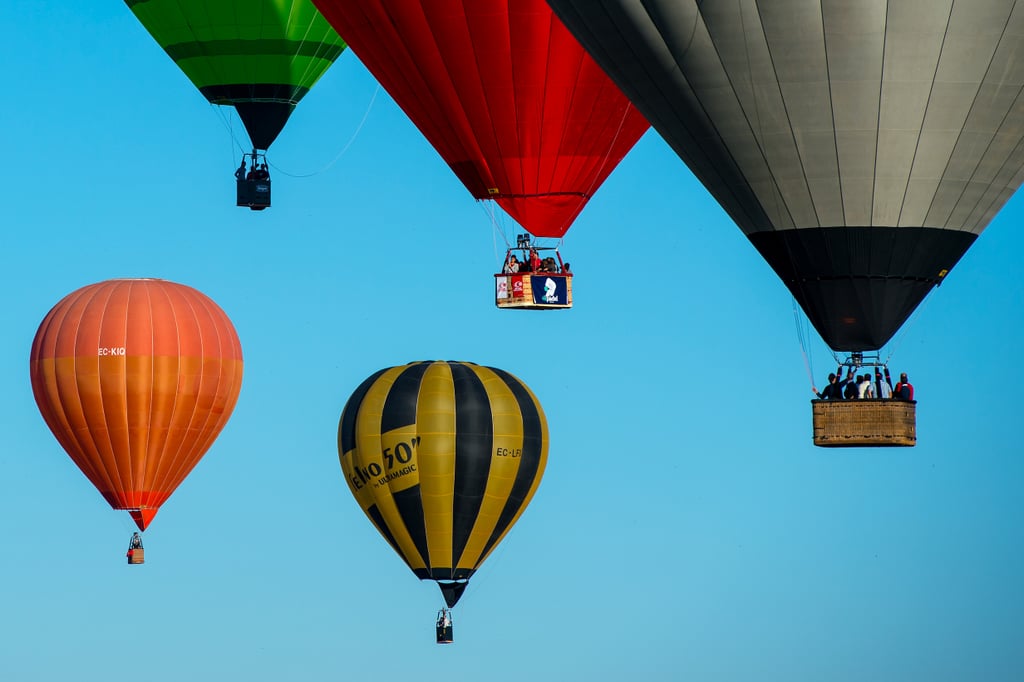 Hot-air balloons floated through the sky over Igualada, Spain, during the European Balloon Festival.
Chowing Down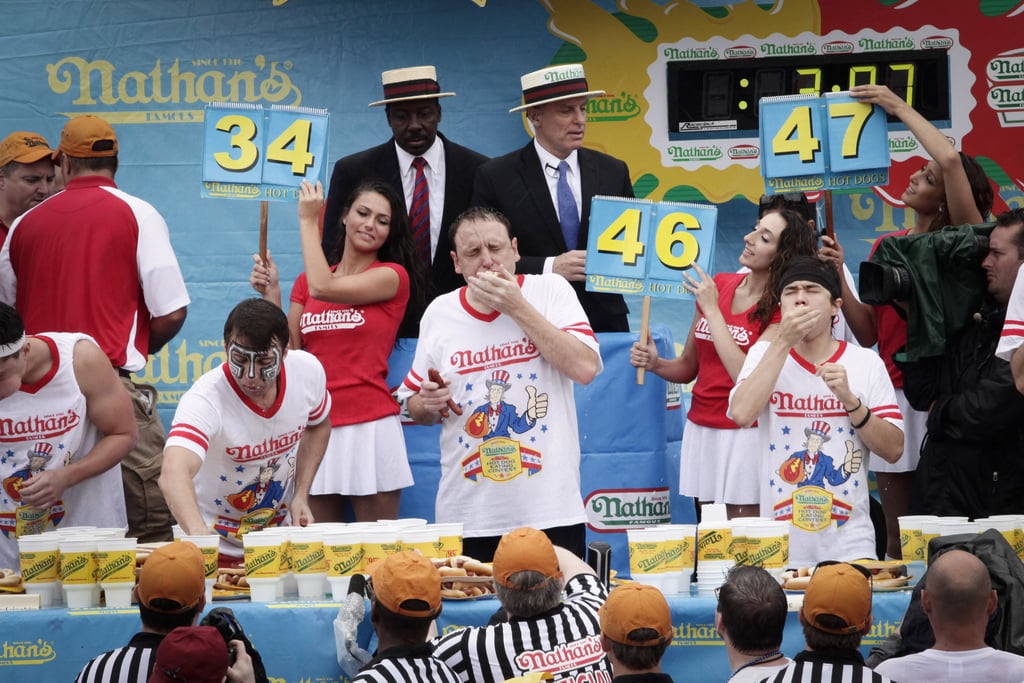 The annual Nathan's Famous Hot Dog Eating Contest took place at Coney Island in NYC, where Joey Chestnut won his eighth straight contest by eating 61 hot dogs.
Shock and Awe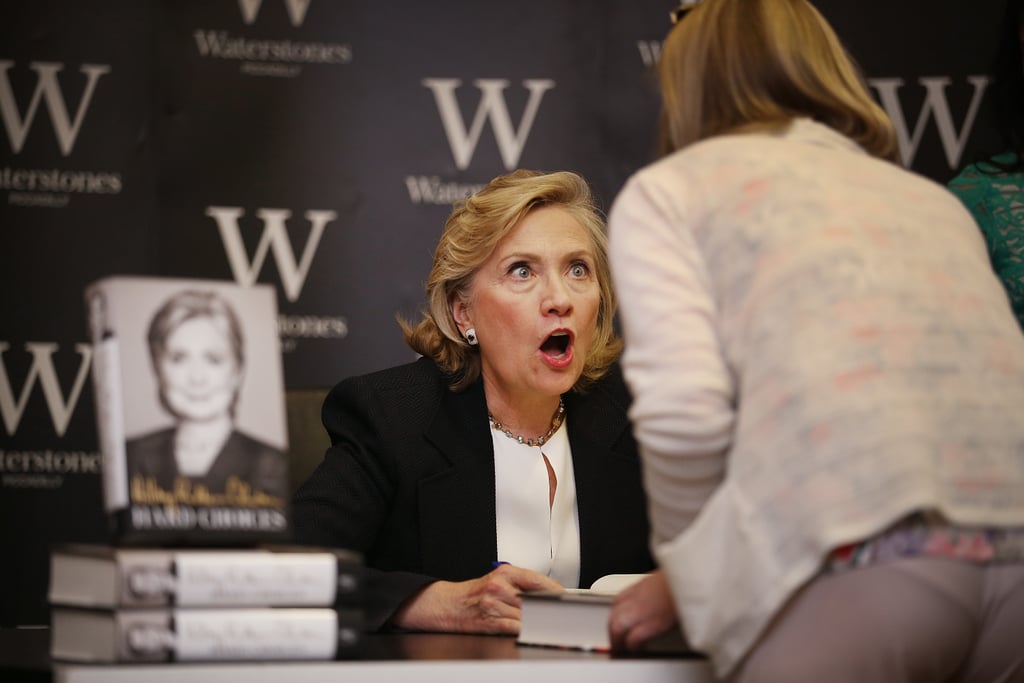 Hillary Clinton got animated while chatting with a visitor during her book signing in London.
Packed In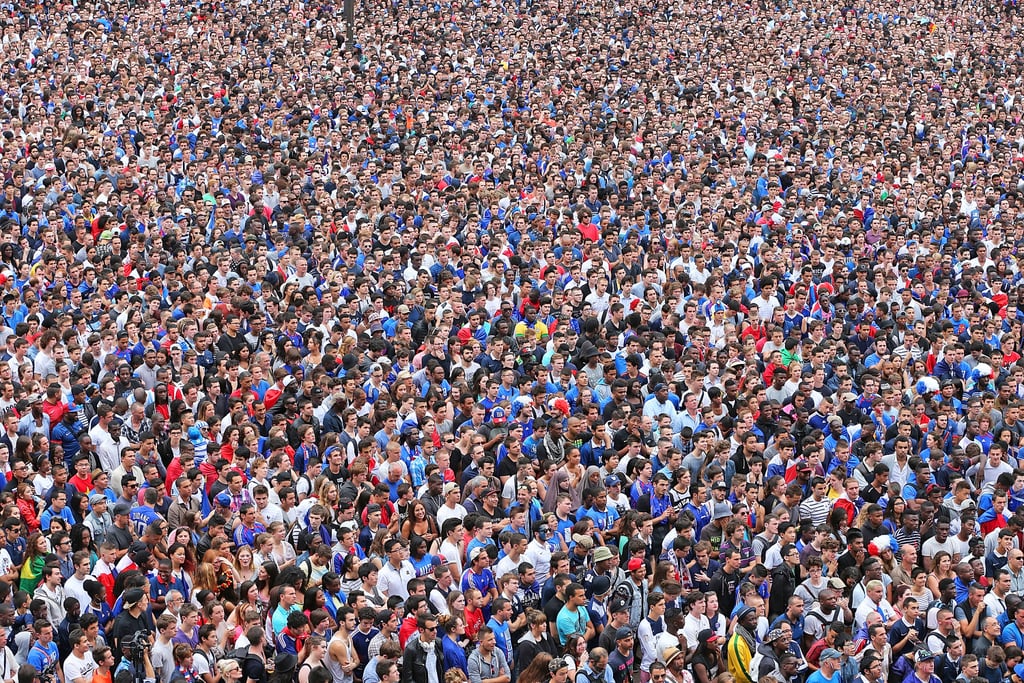 French fans gathered in Paris to watch the World Cup quarterfinal match between France and Germany, which Germany ended up winning.
Happily Hitched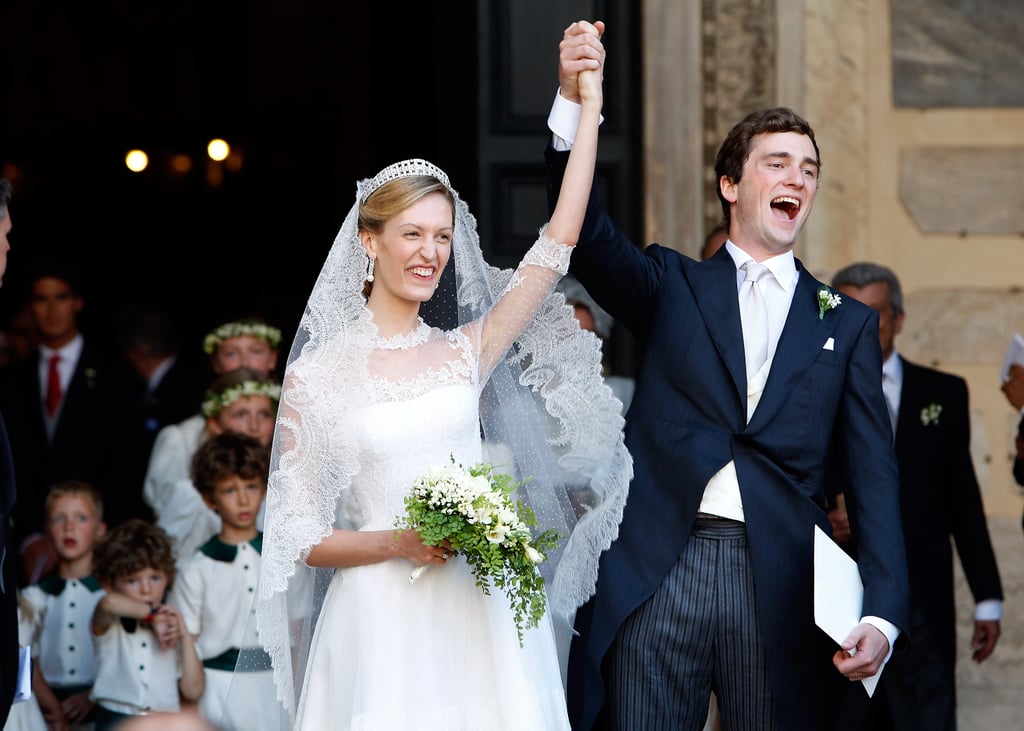 Prince Amedeo of Belgium tied the knot with Elisabetta Maria Rosboch von Wolkenstein in Rome.
Colorful Crowd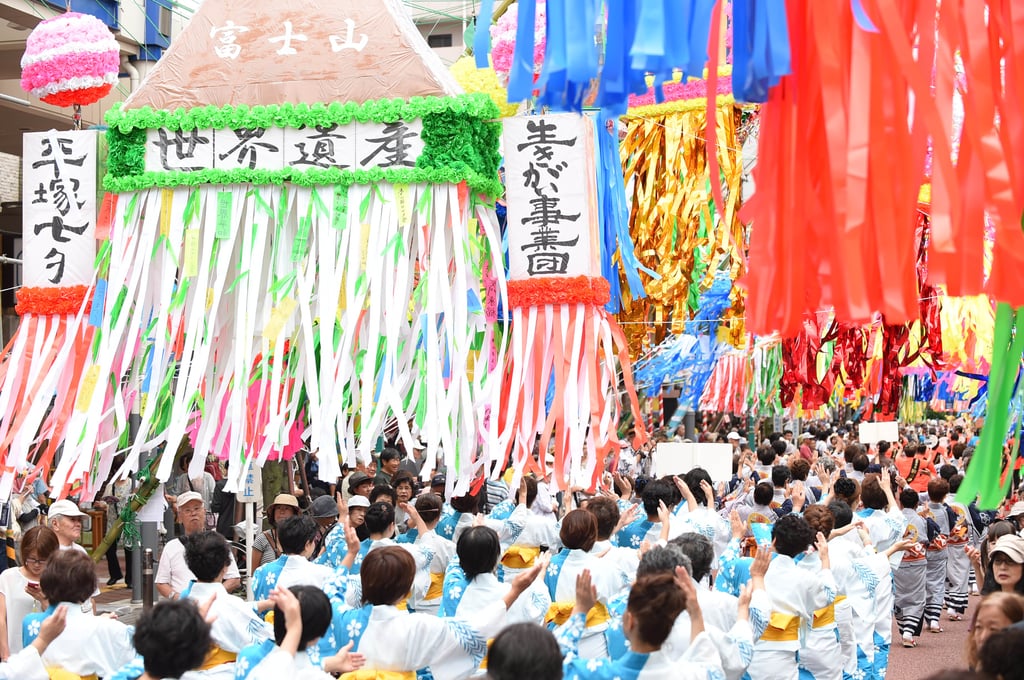 The Shonan Hiratsuka Tanabata Festival took place in Hiratsuka, Japan, with dancers in traditional garb dancing in the street.
Hook 'Em Horns
President Obama flashed the "Hook 'em Horns" sign while speaking in Austin, TX.
In Tears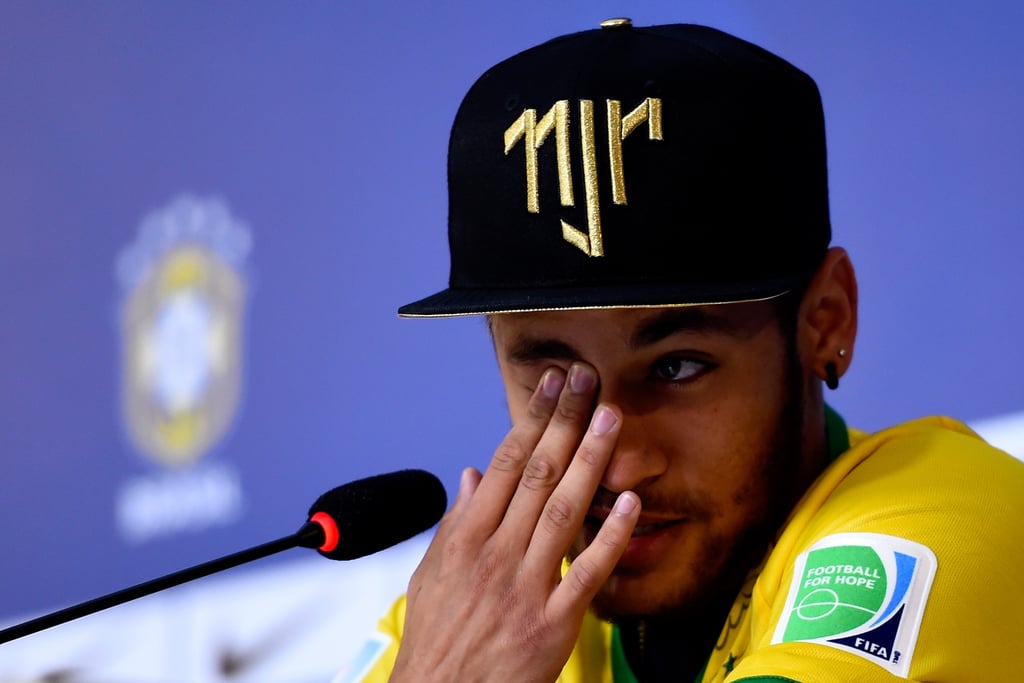 World Cup player Neymar of Brazil teared up as he talked about his injury during a press conference.
Walking the Walk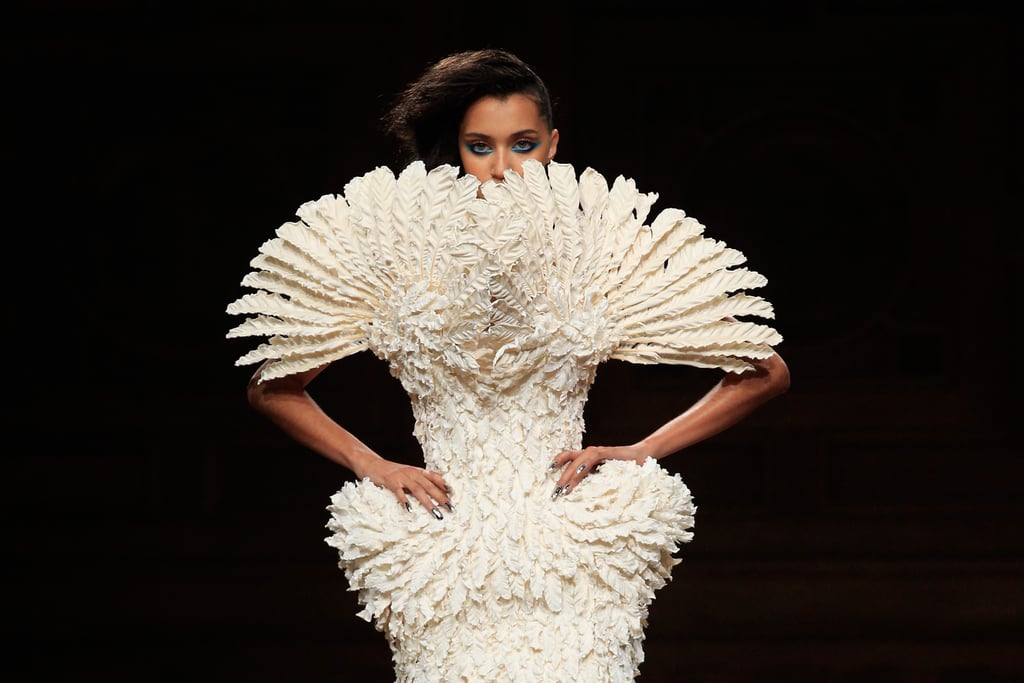 A model hit the runway for the Serkan Cura show during Paris Fashion Week.
Waterfront Polo
Polo players participated in an annual competition at the beach in Cornwall, England.
Doing the Wave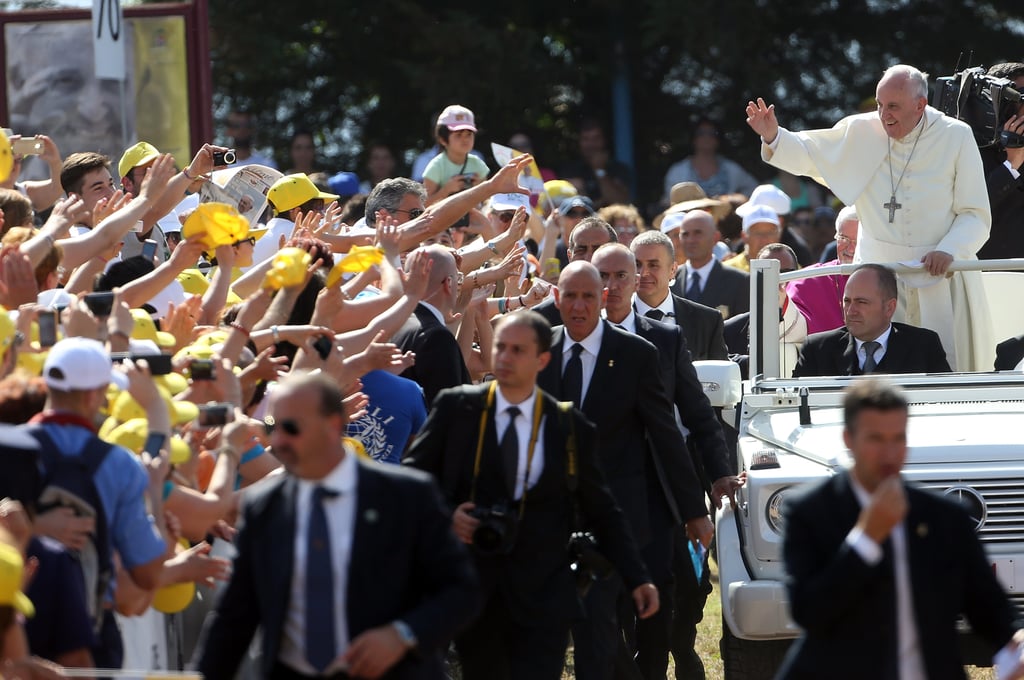 Pope Francis made his way through Campobasso, Italy, on the Popemobile.
Big Win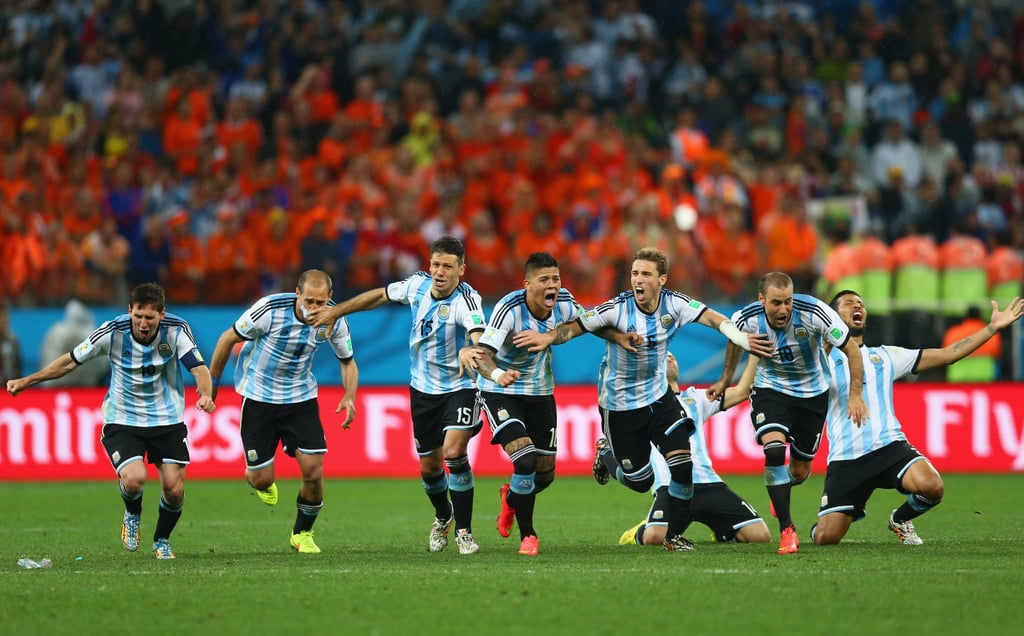 Players from the Argentina World Cup team celebrated after they beat the Netherlands to go to the final.