Ashton Kutcher and Mila Kunis Dinner Date in Brazil
Ashton and Mila Wrap Up Their New Year's Trip to Brazil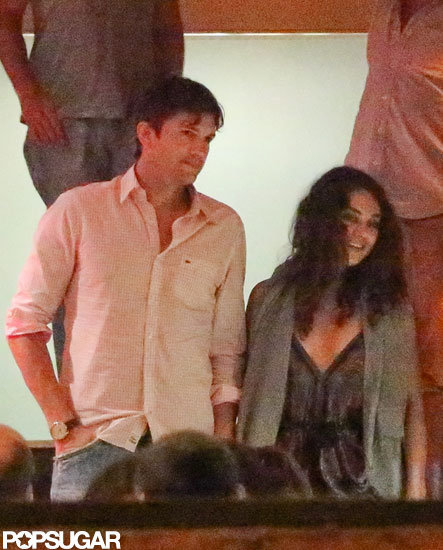 What's Your Reaction?
0
0
0
0
0
0
1
Ashton and Mila Wrap Up Their New Year's Trip to Brazil
Ashton Kutcher and Mila Kunis had a romantic date night at Mr. Lam restaurant in Rio de Janeiro on Friday evening. They were accompanied by friends, and Ashton had his eye on Mila as they said goodbye after the night out. Ashton and Mila apparently got away to Brazil to celebrate New Year's together, following a Christmas with the Kutchers in Iowa.
New Year's and Christmas aren't the only holidays Ashton and Mila spent together. Over Thanksgiving, Ashton visited Mila in Rome, where she was on location, filming The Third Person. Although he is now relaxing and enjoying some downtime, Ashton is currently involved in legal matters on two fronts. At the end of last month, he officially filed for divorce from Demi Moore after a year of separation. Ashton's production company is also in the midst of a suit. A California judge recently approved Katalyst's intent to sue the California DMV for going back on their commitment to cooperate on a reality TV show.
Latest