There's been a whole lot of good news lately for Ashton Kutcher [1] and Mila Kunis [2] — not only is the couple engaged and expecting, but they're also reuniting on screen [3] when Mila guest stars on Two and a Half Men this week. It's been 16 years since they first met on the set of That '70s Show, and since then, the friends-turned-lovers have sparked a romance, with Ashton popping the question earlier this year. In honor of their upcoming TV reunion and real-life nuptials, take a look at Ashton and Mila's relationship timeline.
Source: Getty / SGranitz [4]
1998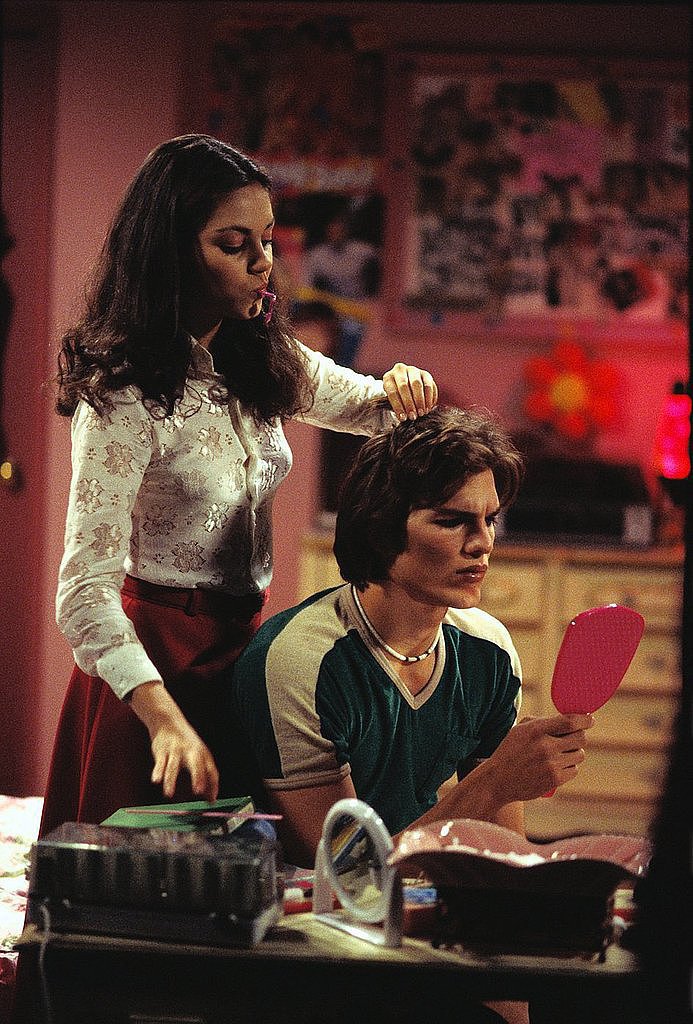 Ashton and Mila were cast in That '70s Show in 1998, when Ashton was 20 years old and Mila was just 14.
December 2000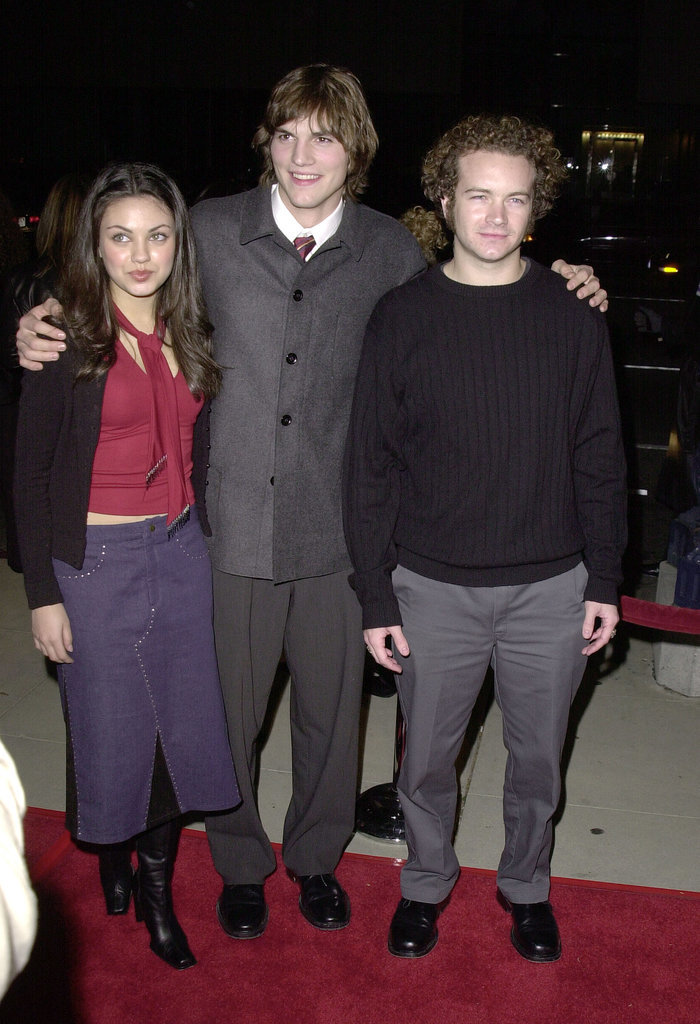 The cast was close, and Mila's since talked about what her relationships with her castmates were like off screen. Apparently Ashton helped Mila with her science homework [5], Wilmer Valderrama [6] taught her how to drive, and Danny Masterson was her prom date.
Early 2000s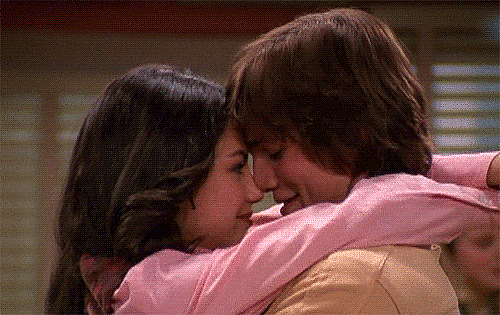 In what couldn't be a cuter start to a relationship, Mila's also revealed that Ashton was her first kiss [7]. In 2001, the actress said, "I was like, 'Oh, he's so cute; it's the Calvin Klein [8] model!' Then I was like, 'I have to kiss him?' I was so nervous and uncomfortable. I had the biggest crush on him."
2002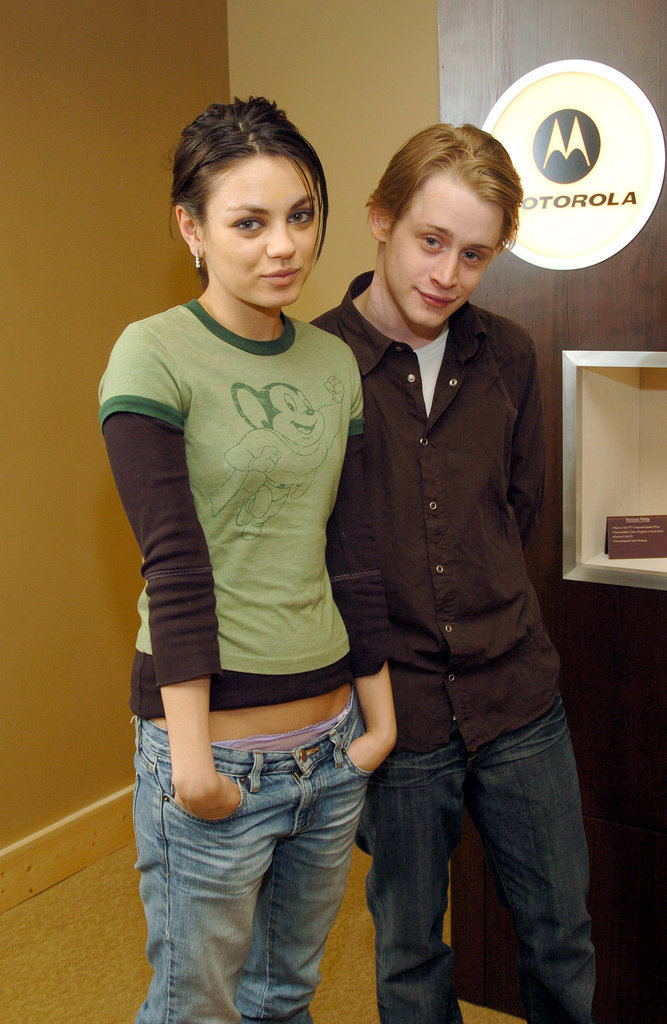 Off screen, Mila Kunis [9] was first linked to Macaulay Culkin in 2002. Although she stayed quiet about their relationship for years while they were dating, she talked about her connection to Macaulay in a 2009 interview [10]. "I don't know if I met him at 27 if it would have been a different relationship," she said. "We grew up together. You find a steady rock in your life and that's all you need. We have our ups and downs, but work through them."
2003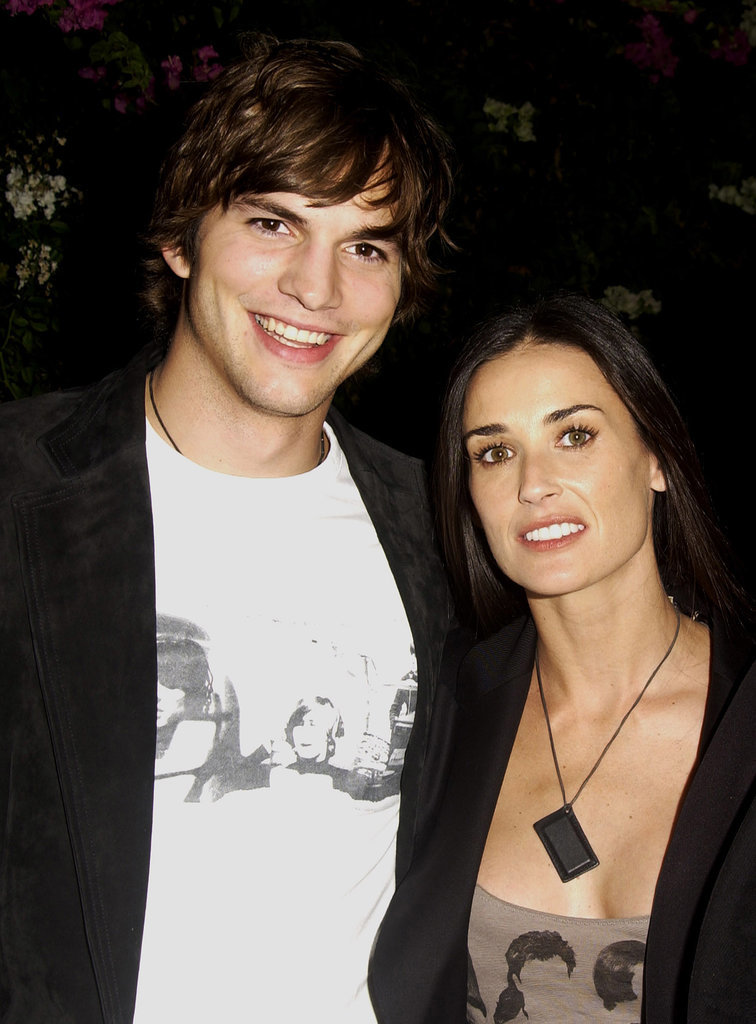 Meanwhile, Ashton met Demi Moore [11] in 2003, and the pair tied the knot in September 2005.
January 2004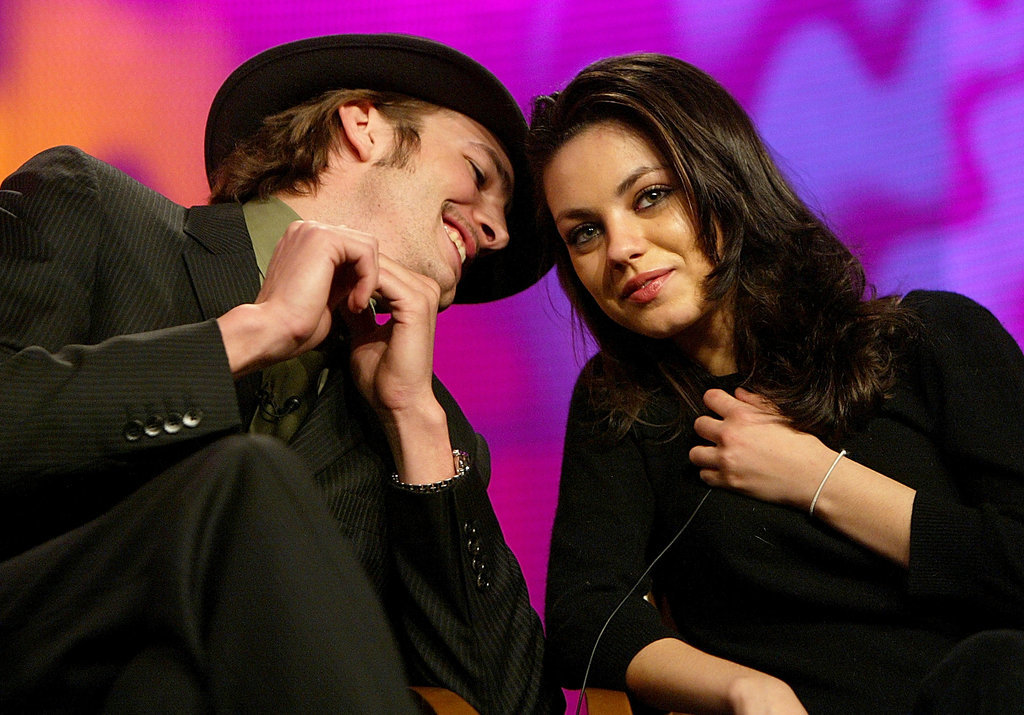 Ashton and Mila shared a sweet moment at the TCAs in LA in 2004. Ashton left That '70s Show in the 2005/2006 season, but the pair remained friends.
January 2011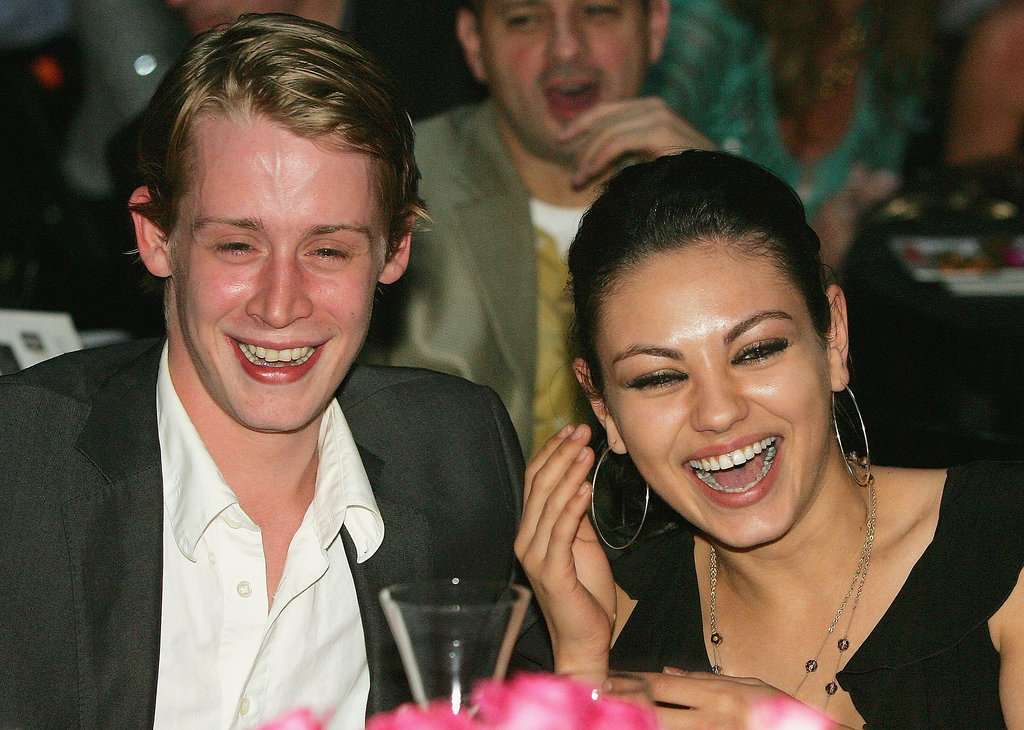 In early 2011, it was reported that Mila and Macaulay had ended their eight-year relationship.
November 2011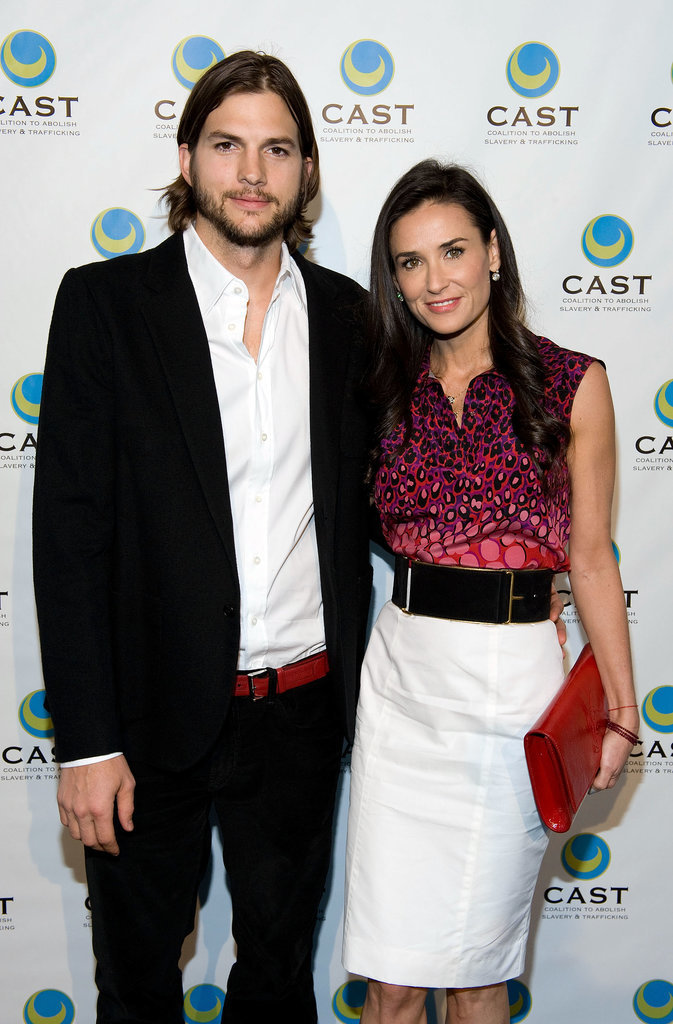 Ashton and Demi announced their divorce [12] in November 2011. Ashton took to Twitter to open up about the end of their six-year marriage, saying, "I will forever cherish the time I spent with Demi. Marriage is one of the most difficult things in the world and unfortunately sometimes they fail."
Spring 2012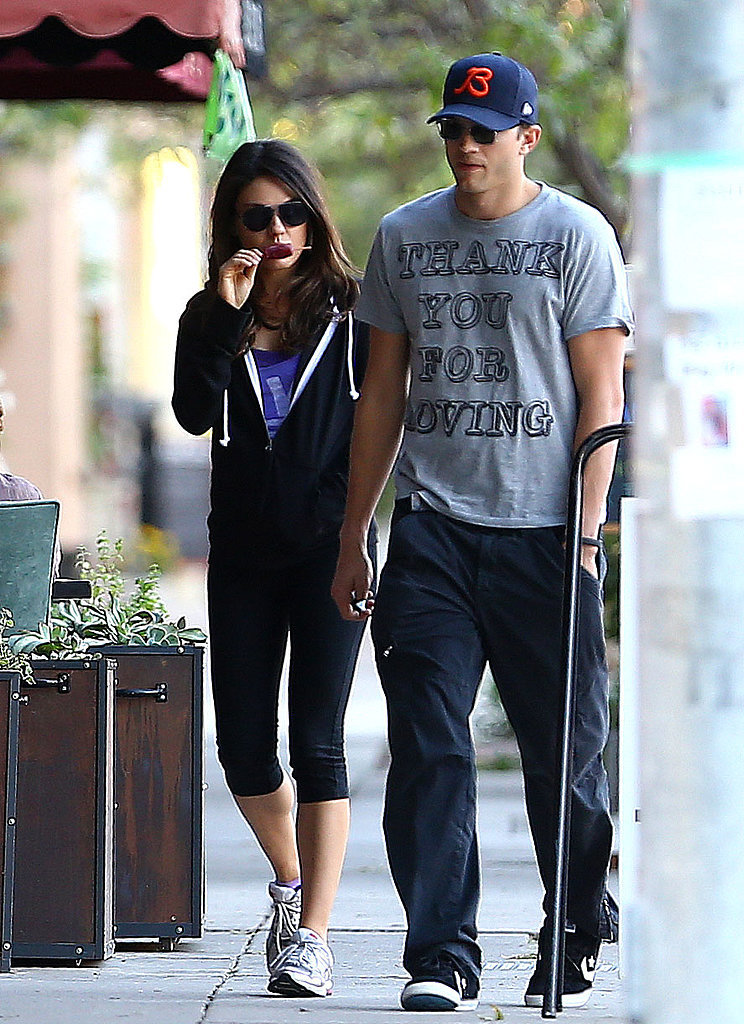 Rumors of a romance between Ashton and Mila started swirling in Spring 2012, and their relationship was all but confirmed when they enjoyed a weekend getaway [13] that April. Over the Summer, Mila attended a wrap party for Ashton's film Jobs, and they were spotted out and about several times together in LA.
February 2013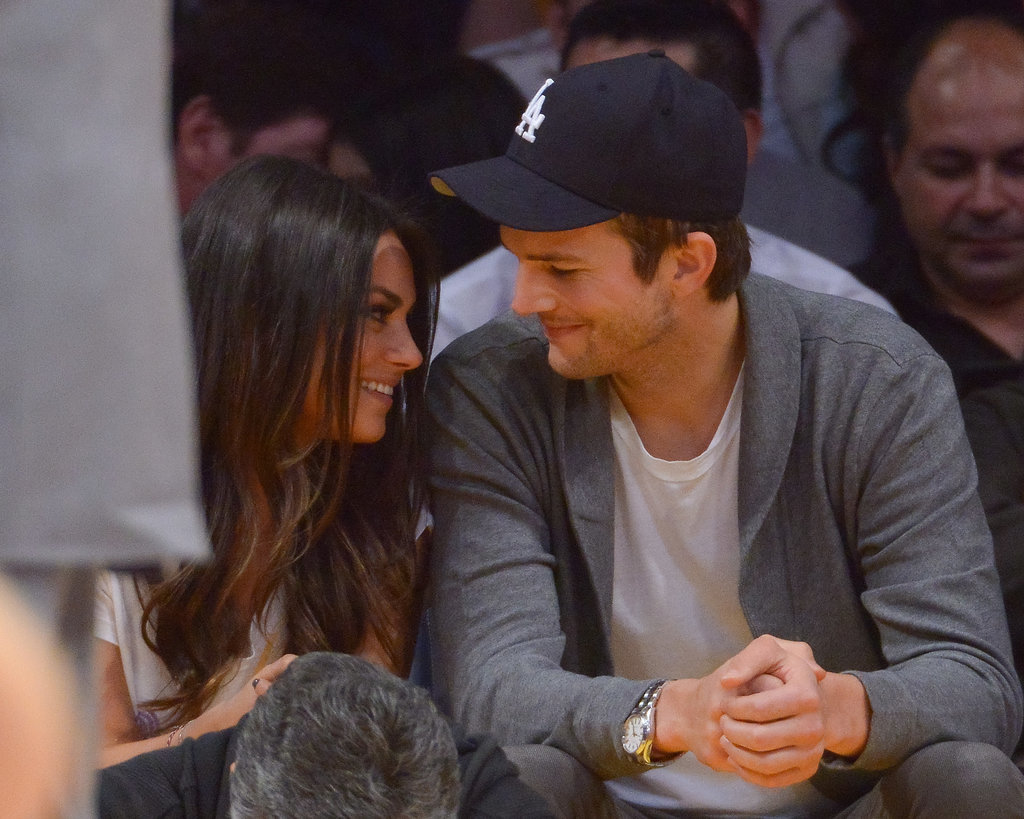 The couple only had eyes for each other at an LA Lakers game in February 2013, sharing a sweet look while they sat courtside.
January 2014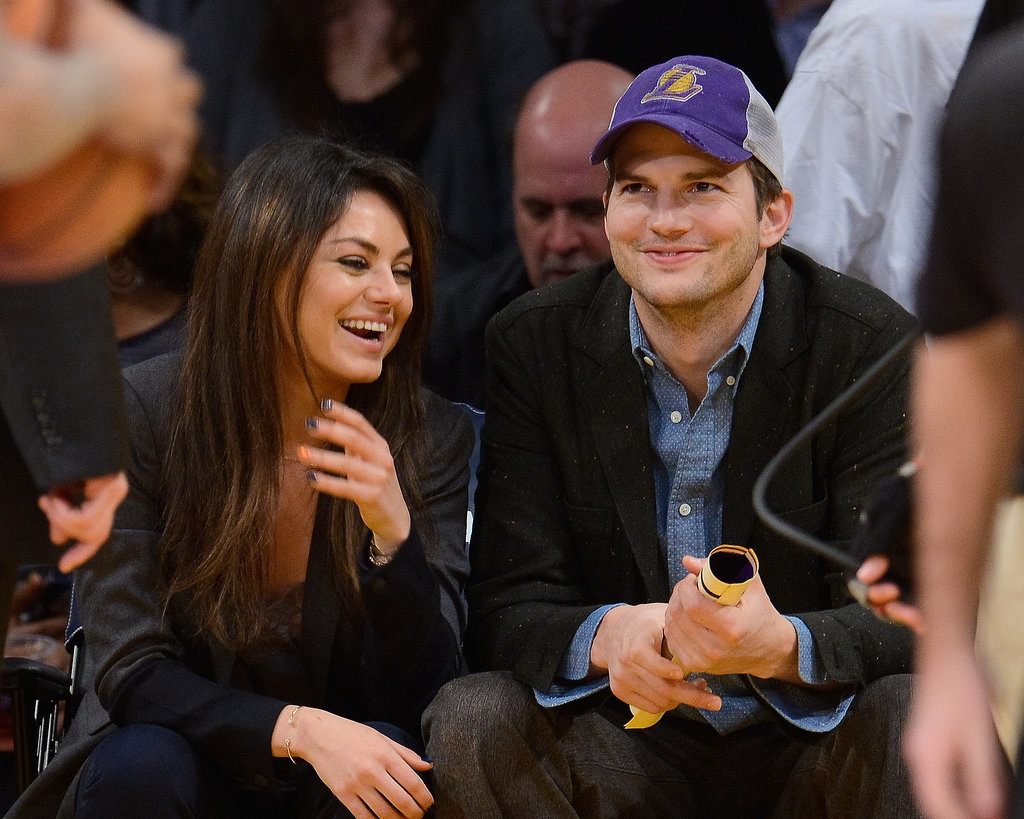 At the start of the new year, Ashton and Mila had another cute basketball date, cracking up at an LA Lakers game in January 2014. Weeks later, Mila was spotted wearing a diamond ring [14], confirming reports that Ashton had popped the question.
March 2014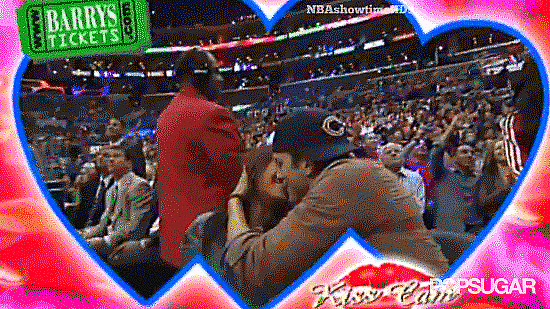 About a month after Ashton proposed, the pair shared a crazy-cute kiss [15] for the kiss cam at a Clippers game.
Source: NBA [16]
March 2014
A day after the kiss cam moment, it was reported that Mila is pregnant [17], and the couple is expecting their first child together.
April 2014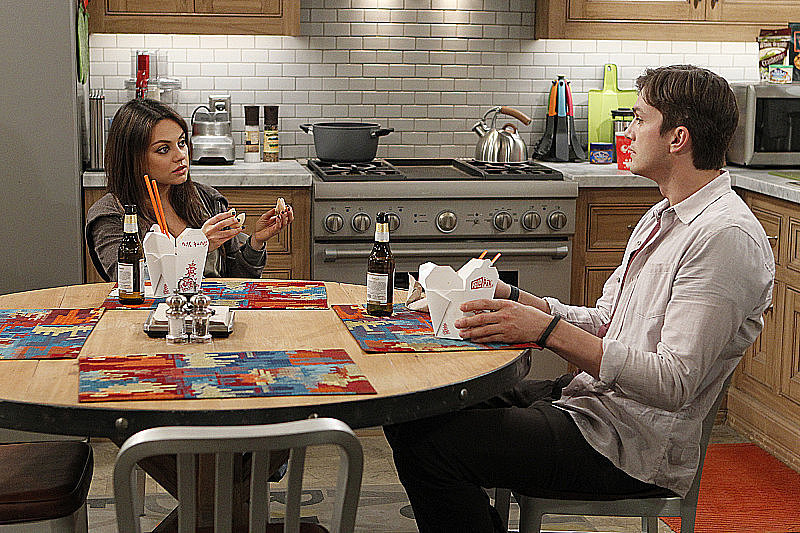 On Thursday, Ashton and Mila will reunite on screen when Mila guest stars on Two and a Half Men [18]. The actress will play Vivian, a woman who shows up on Walden's doorstep, and they'll be giving a not-so-subtle nod to their real-life relationship on the show. "I bet you only date hot actresses," Vivian says, to which Walden replies, "God, no. I'd never date an actress. They're all crazy."