Ashton Prepares to Crash Some Weddings
Ashton may have been the most annoying part (IMHO) of the generally funny Punk'd, but at least he's been laying low long enough to be pleasantly inoffensive again. In fact, he looks pretty darn cute in these pics of him out in LA this weekend. Never one to stay quiet for too long, though, Ashton is about to hit the small screen again* to showcase his keen candid camera skills. Next month, NBC is premiering Ashton's new project, The Real Wedding Crashers, which, as you may have guessed from the title, is based on the movie and will be about improv actors going undercover at real weddings, though I assume it will be less about sleeping with random women. Awwww, I'm sure the happy couples will be so pleased to be a part of this...
* Yeaaah, it's probably best that he avoid the movie circuit -- remember how bad Guess Who was?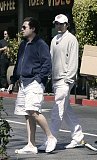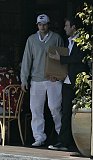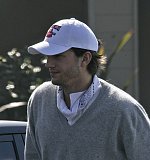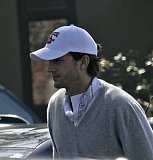 To see more of Ashton leaving a restaurant just read more