Awesome Christmas Gift for the Star Wars Geek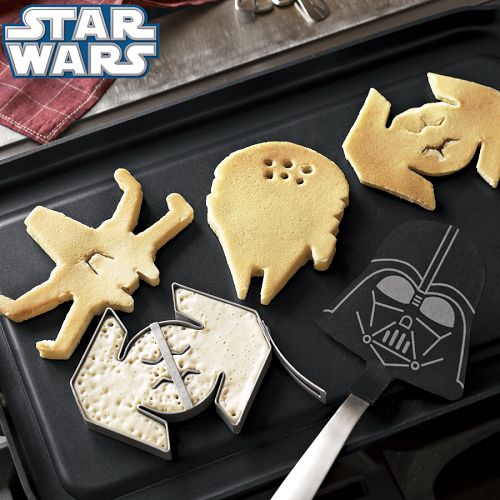 I struggled to find the right gift for my brother this Christmas. Last year I got him the Darth Vader iPhone case by Incipio which was Perfect and he Loved it because it was something he used daily and had it with him all the time. I didn't know I could possibly find a gift as awesome as that.
Then by chance while checking out possible gifts for other friends in William-Sonoma I stubbled upon the Star Wars Collection. They have Spatulas, an Apron Cookie Cutters, Pancake Cutters, Lunch Pales with Sandwich cutters and Cupcake cups with Toppers.
It is PERFECT! But I didn't know which one to choose. I know he doesn't really cook or bake but he does make eggs for breakfast in the mornings so the Spatula it is. I got him both the Darth Vader and Storm Trooper Spatulas. I know he'll appreciate them and use them daily like he did with his Darth Vader iPhone case. And my brother is 31 and is a proud Star Wars Fan... But who doesn't love Star Wars? I'm know I'll order the whole collection for myself and the kids I might have some day.