Zac Efron [1] looked like he was in a good mood on Wednesday night when he joined his costars — Miles Teller, Michael B. Jordan, and Imogen Poots — at the premiere of their latest flick, That Awkward Moment in NYC. Zac, who was wearing a Dolce & Gabbana suit, got playful with Michael, copying him on the red carpet while taking photos and later having Michael help him adjust his tie. The two friends weren't the only cute sight on the carpet, as Miles proudly posed with his date for the night, his grandmother, in front of photographers. Got to love a man who has love for his gran!
The three actors have been very busy on the press trail for their new movie. They most recently hit up the People's Choice Awards [2] together in LA to present an award and hang out with Sandra Bullock [3] and Melissa McCarthy. Zac, Michael, and Miles also made a stop at the POPSUGAR offices in San Francisco [4] for an interview on POPSUGAR Now! Stay tuned for the interview, which will air on TVGN on Jan. 31.
Zac and Michael had a fun time copying each other on the carpet.
Miles brought his grandmother to his big premiere.
Zac made Imogen giggle.
Michael helped Zac with his wardrobe.
Zac and Imogen made a good-looking red carpet pair.
Zac couldn't resist grabbing Michael's head.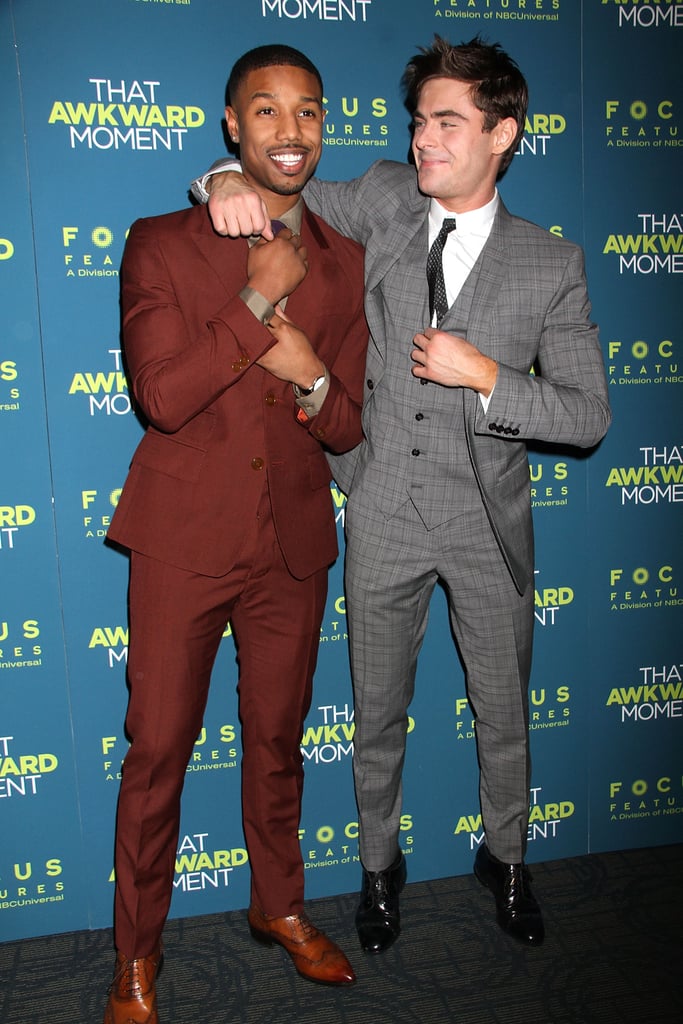 Michael and Zac joked around.