Baking Brownie Fun, A Family Affair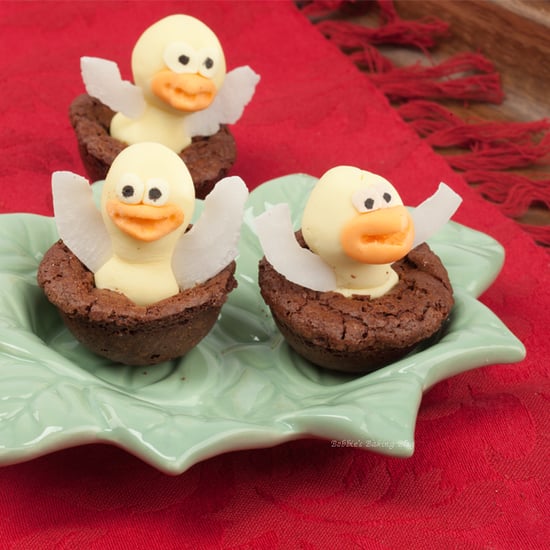 Every once in a while I'll have an idea, that mesomorphs into another design. Sydney and I thought brownie bites would be a perfect snack for a party or school lunch; we placed the batter in a flexipan half- sphere. Once the brownies were finished baking we realized the half-sphere shape was bigger than we originally thought. Coincidently we had been working with fondant and began turning the scrapes into character chickens; I thought they might be adorable in the brownies. Sydney called them brownie boats; she thought the baby chicks looked as if they were going for a brownie ride!
Have fun taking your own brownie ride. Bobbie's Baking Blog had a detailed tutorial and recipe.