Bar Refaeli [1] and Shaun White have been the subject of dating rumors for months, but today the pair stepped out in public together to cheer on Michael Phelps [2] in London. Bar and Shaun joined Michael's mother, Debbie, in the stands while Michael broke an Olympic record [3] by winning his 19th medal.
Bar and Shaun kept a close eye on the water, though she was momentarily distracted by a parade of good-looking guys in spandex. It turns out Shaun was equally distracted yesterday while checking out the bikinis at the beach volleyball arena. He watched the action go down on the sand with tennis great John McEnroe while USA's Kerri Walsh and Misty May-Treanor defeated the Czech Republic to win their second consecutive match — we're keeping track of all the action so be sure to check out the best photos from the 2012 Summer Olympics [4]!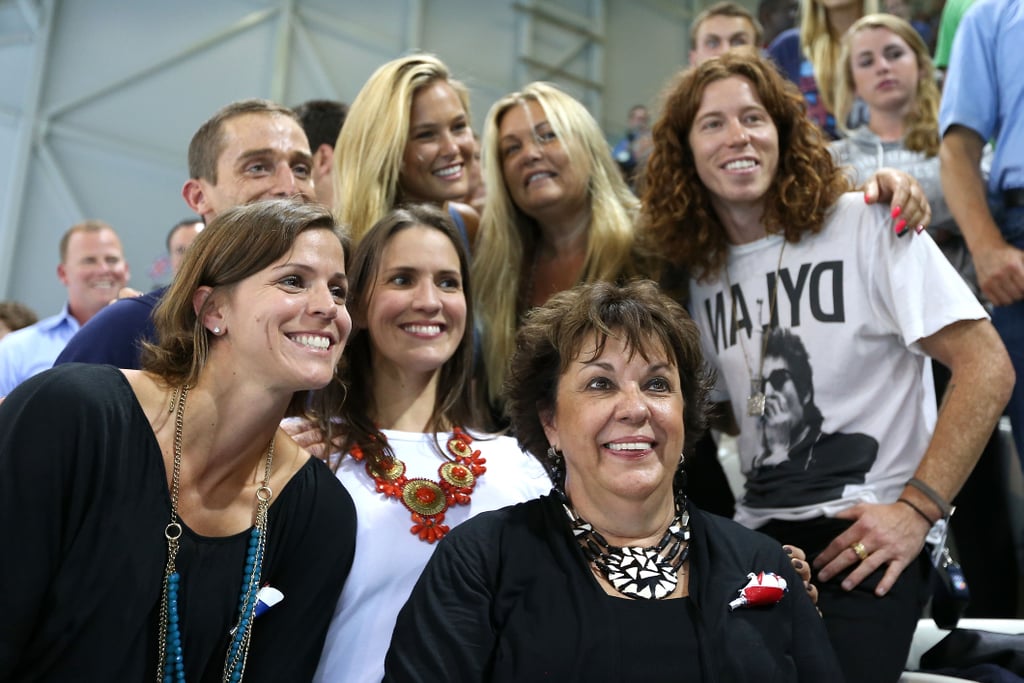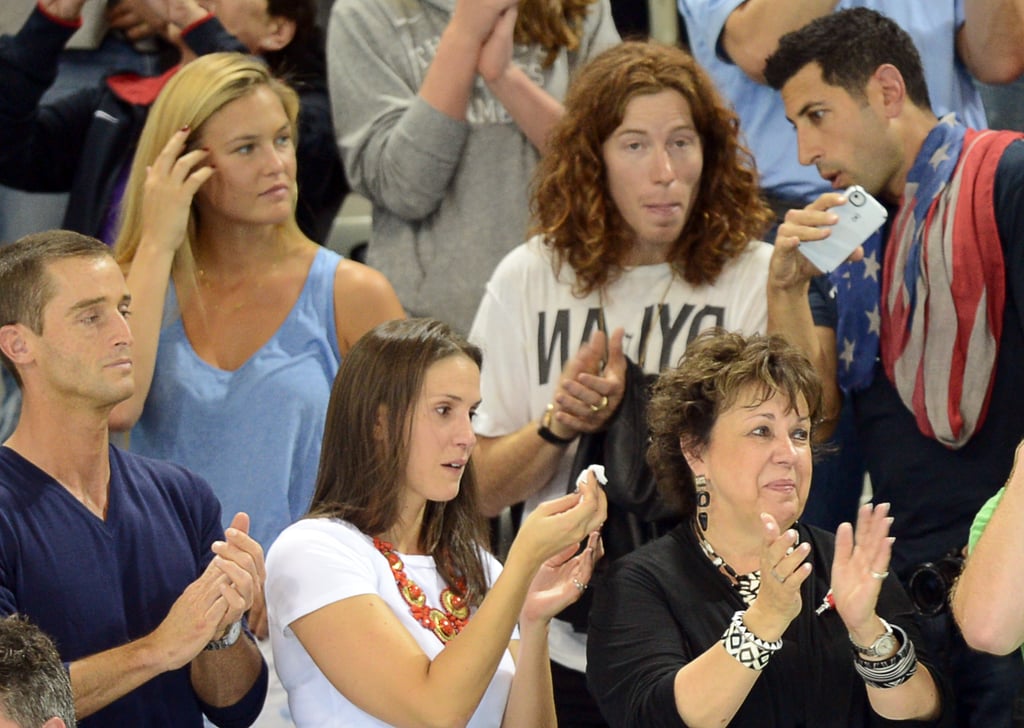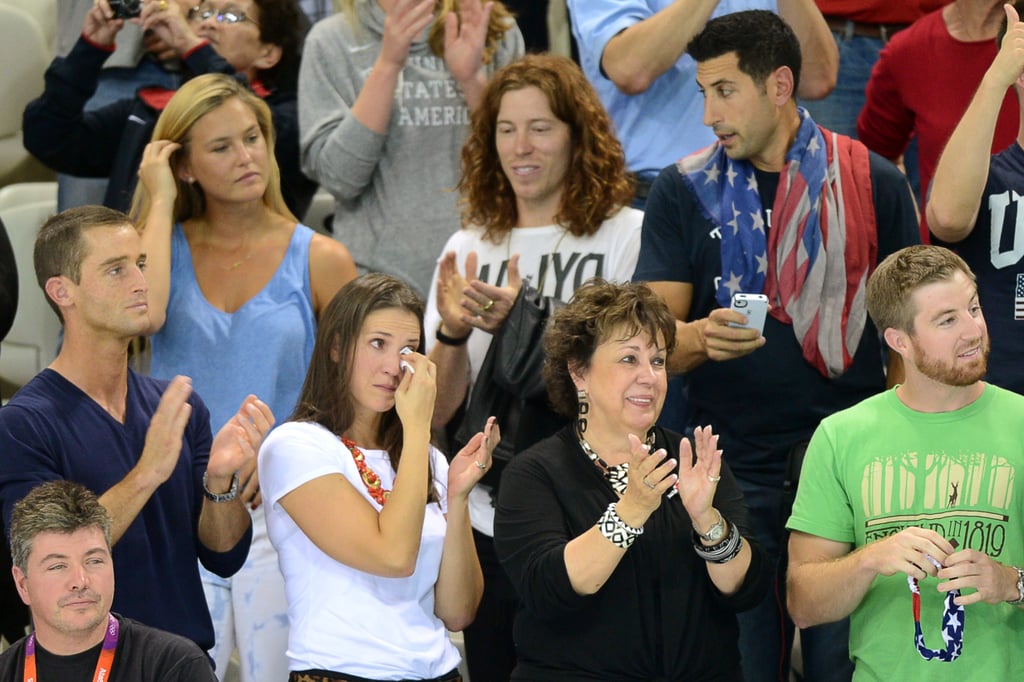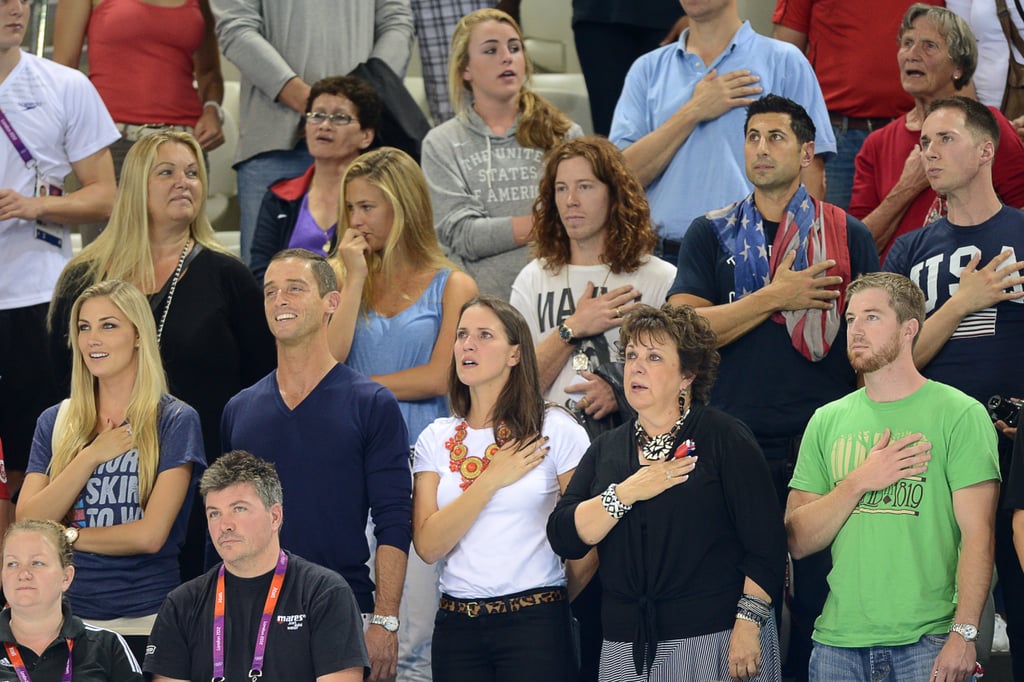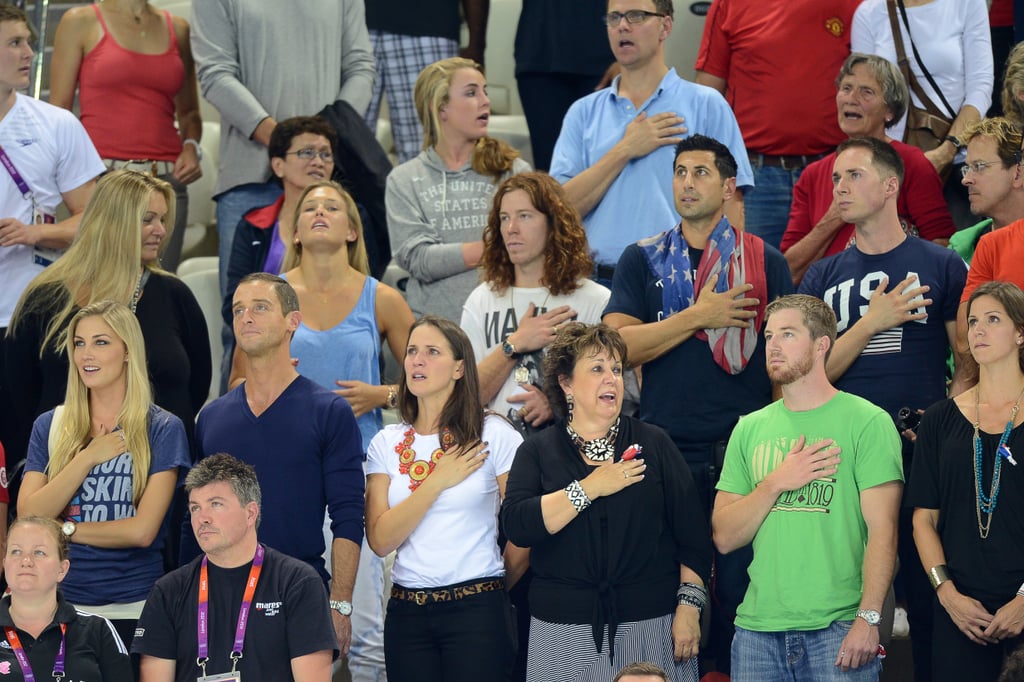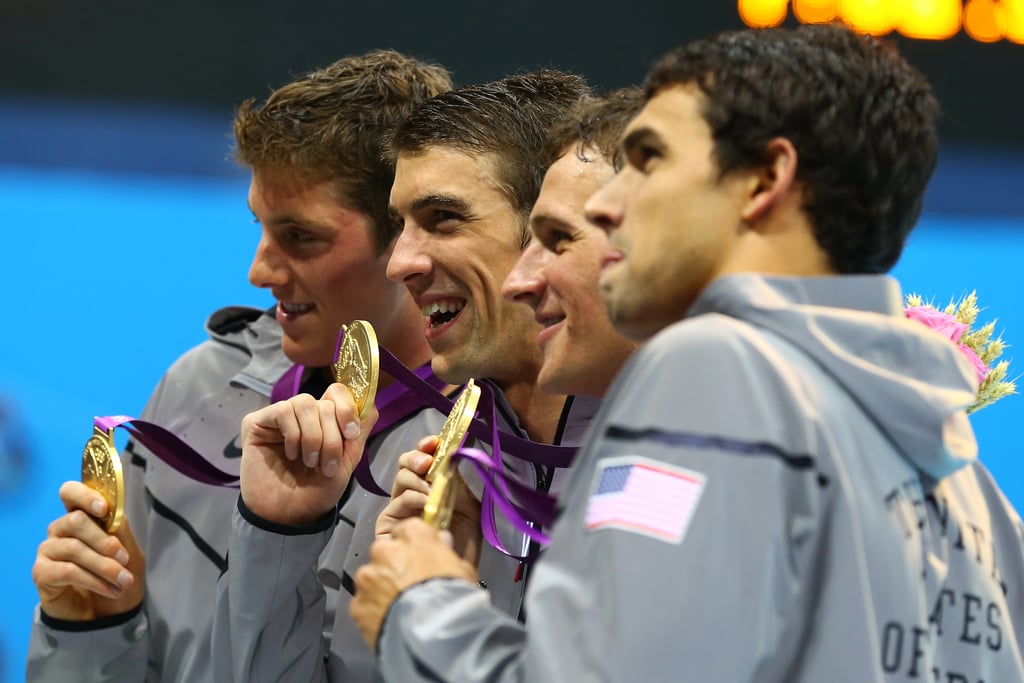 Michael Phelps [5] snapped a photo with the USA relay team.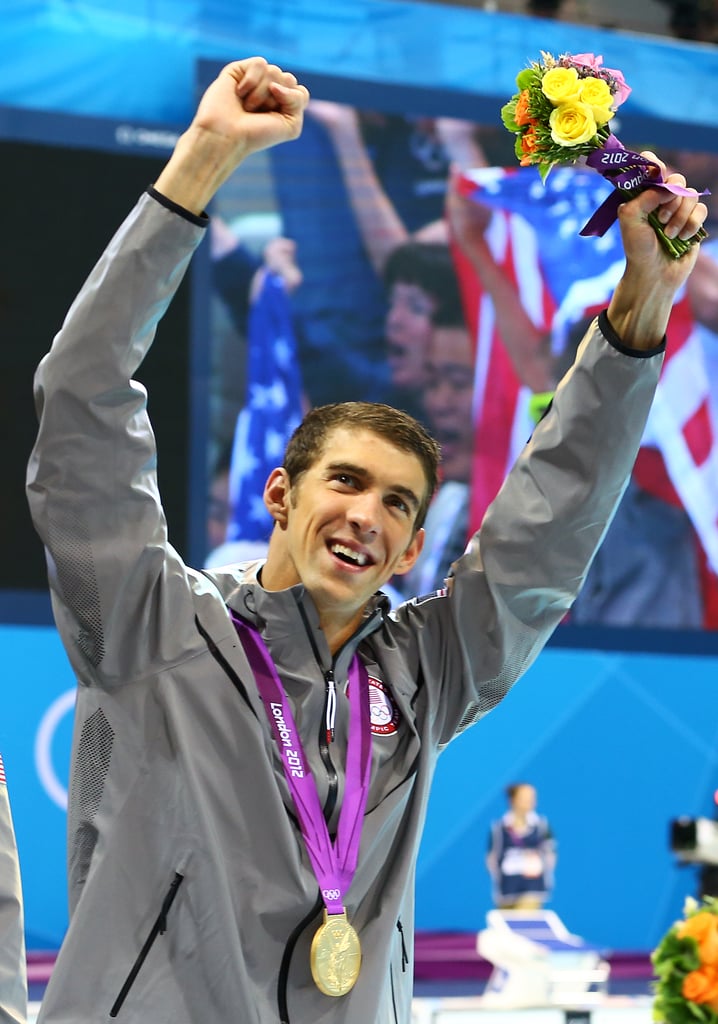 Michael Phelps [6] took the podium with his record setting 19th Olympic medal.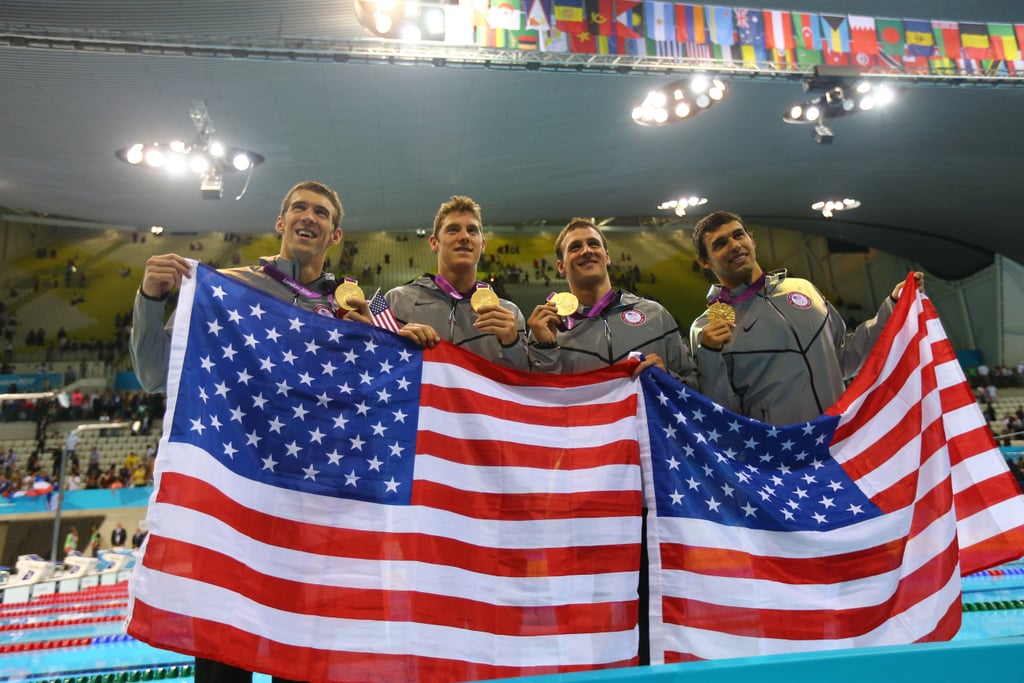 Michael Phelps [7] posed for photos with his fellow gold medal winning relay teammates Ryan Locte, Ricky Berens, and Conor Dwyer.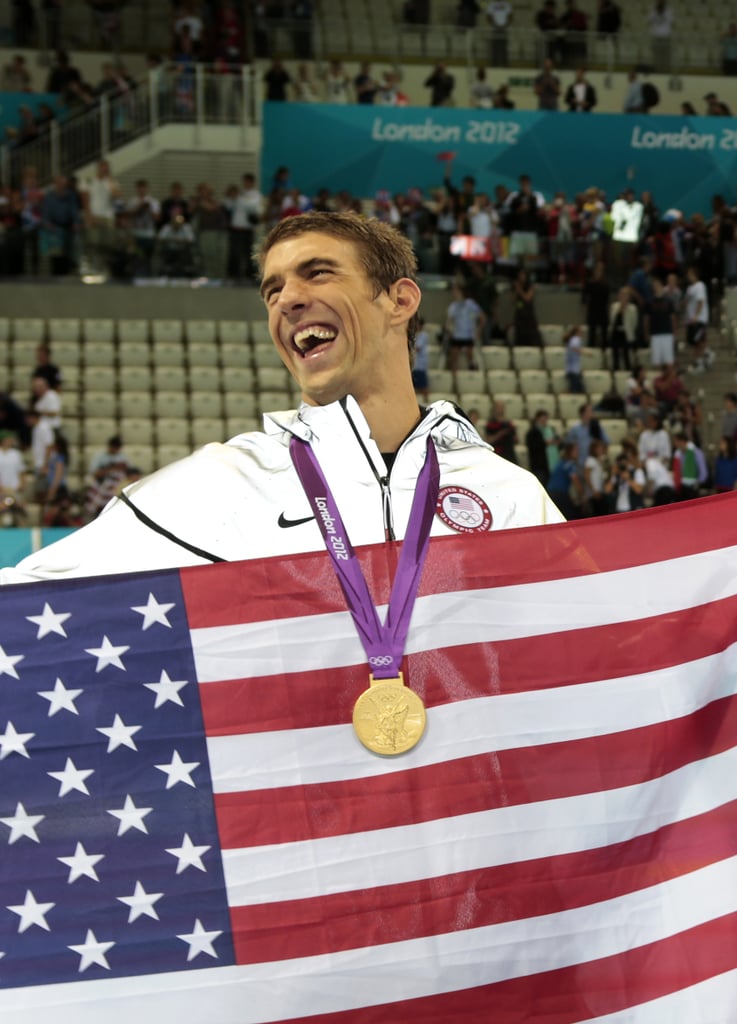 Michael Phelps [8] celebrated his Olympic record.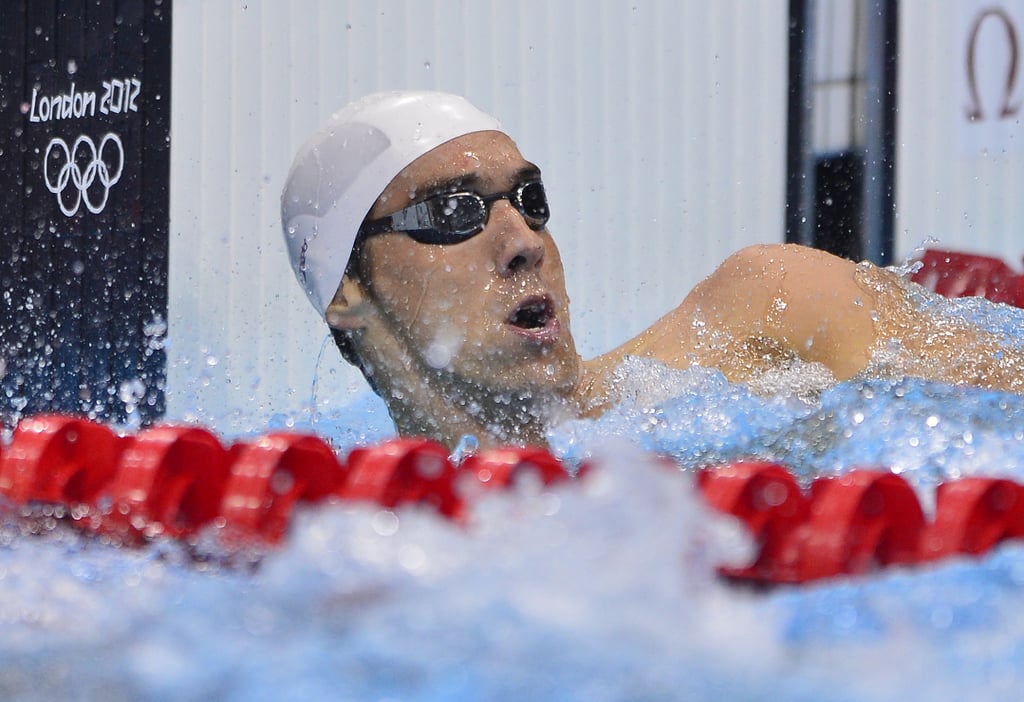 Michael Phelps [9] earned his 19th Olympic Medal on Tuesday night in London.