Barbara Walters is signing off from TV. The 84-year-old (!) journalist has been on television for more than five decades. Many of us who grew up watching her on ABC likely remember her "10 Most Fascinating People" feature, which she launched in 1993. Each year, on the second Thursday of December, Barbara crowned 10 people from the worlds of entertainment, sports, and politics, and looking back at the lists gives a snapshot of what American popular culture defined as "fascinating." Here are the so-called fascinating people who are clearly signs of their times.
Kerri Strug, 1996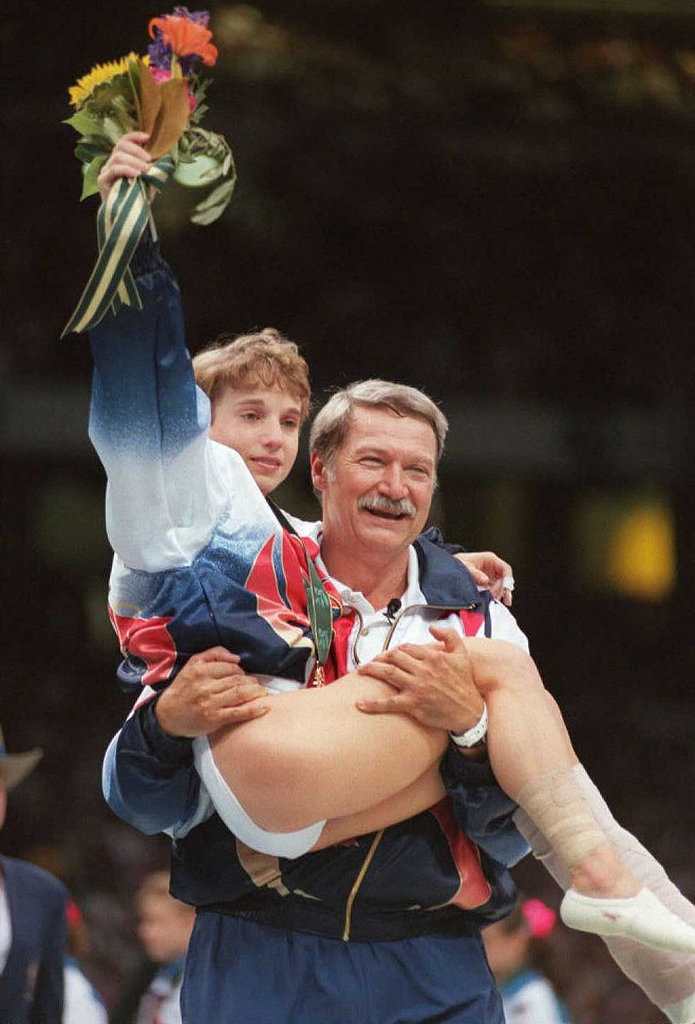 Recently re-elected President Bill Clinton took the top spot that year on Barbara's list, but Kerri Strug also made the cut. The small-but-mighty gymnast became a national hero thanks to her final vault on an injured leg at the Atlanta Games. It won Team USA a gold medal and Kerri a place in American sports history.
Kathie Lee Gifford, 1997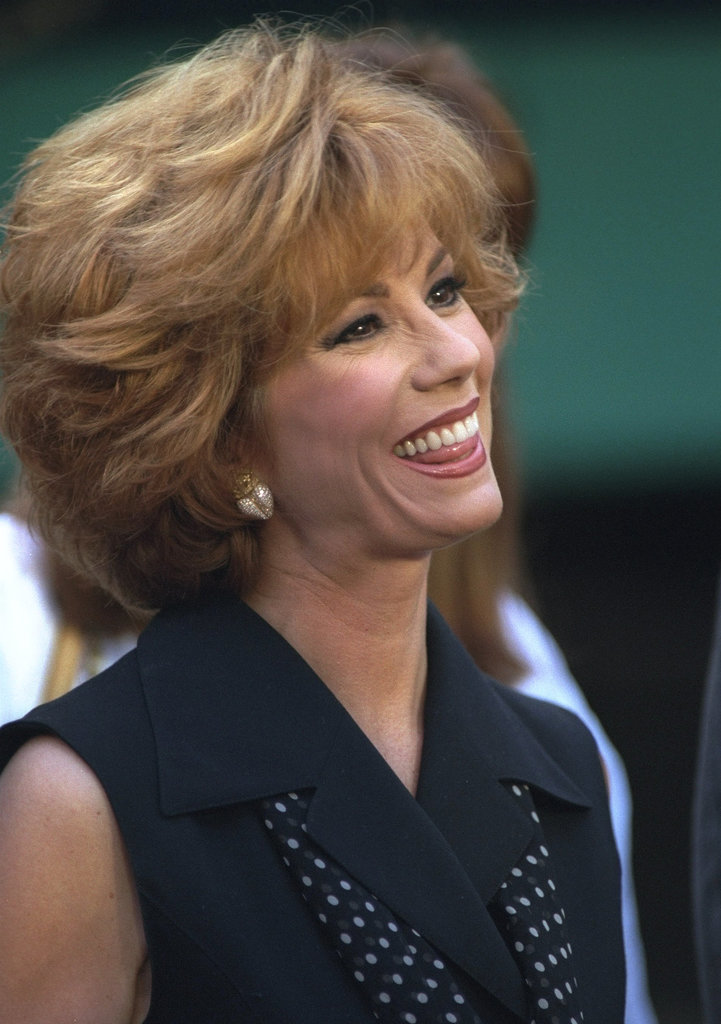 Kathie Lee joined Regis Philbin in 1988, and their morning-TV run lasted until 2000. In 1997, she was at the height of her popularity — and also infamy. She had been accused of using a sweatshop for her clothing line, and reports of her husband Frank Gifford's affair with a flight attendant captured the media's attention.
Calista Flockhart, 1998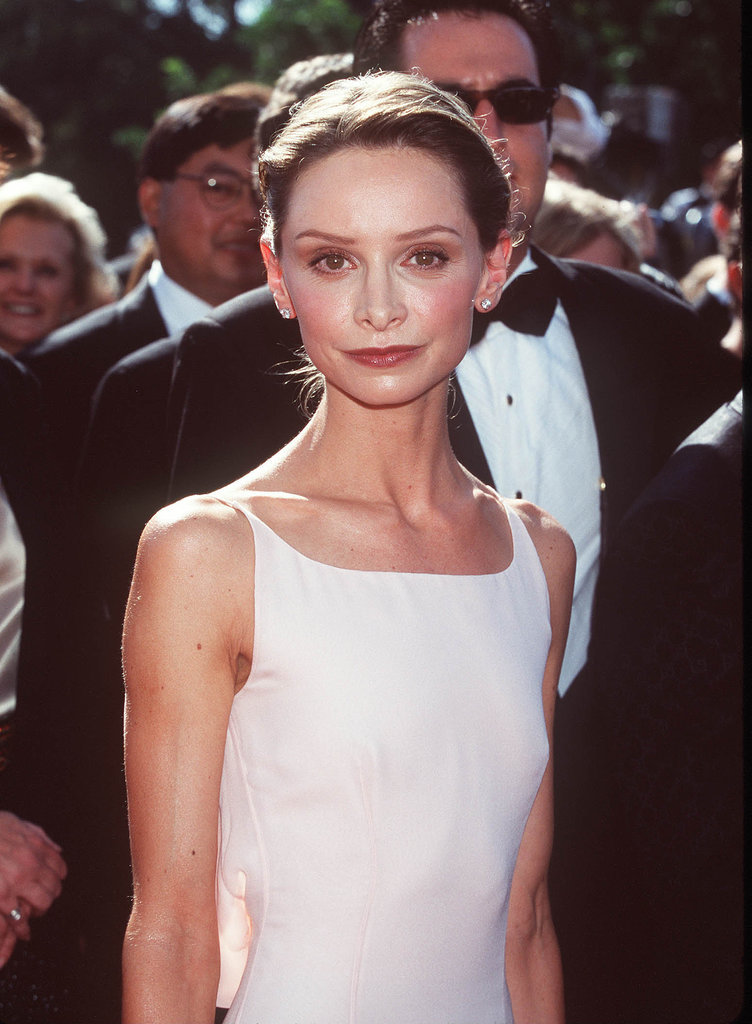 Calista rose to fame in 1998 thanks to her titular role on Fox's Ally McBeal. Remember that skirt? Or the dancing baby? That year she won a Golden Globe and was also on the cover of Time magazine next to Susan B. Anthony, Betty Friedman, and Gloria Steinem with the headline: "Is Feminism Dead?" "Want to know what today's chic young feminist thinkers care about?" the subhead asked. "Their bodies! Themselves!" Speaking of bodies, during this time Calista's weight was the subject of much media attention.
Geri Halliwell, 1998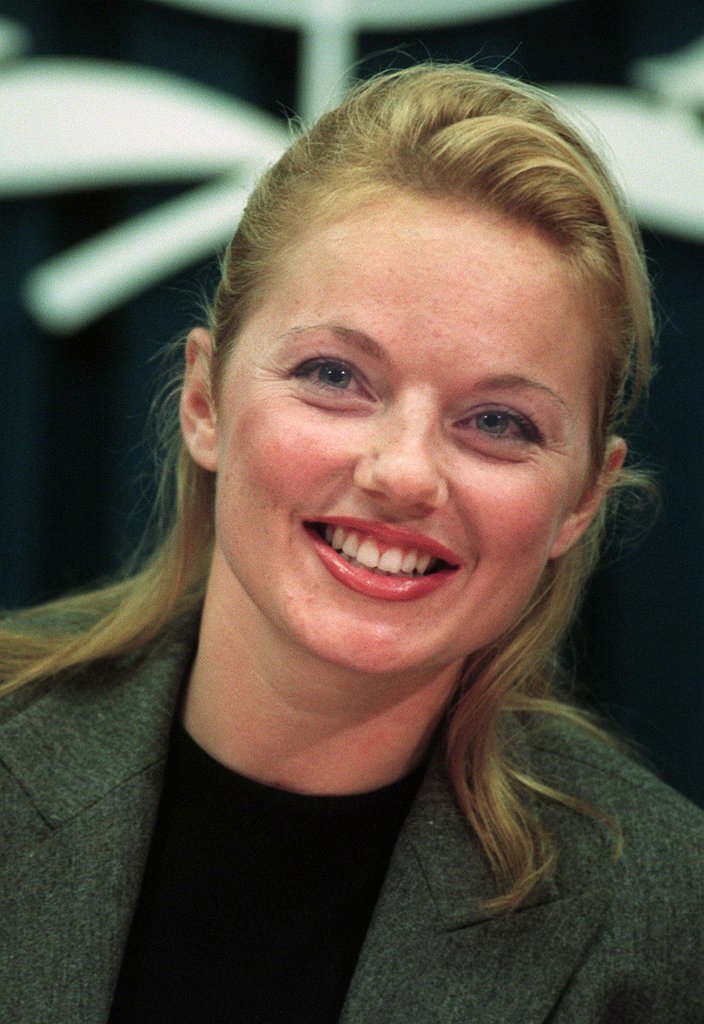 On May 30, 1998, Ginger Spice shocked the world by announcing she was leaving the Spice Girls. The singer cited depression and differences with the other Spices for the reason behind the split, which came right ahead of their North American tour. Scary, Baby, Sporty, and Posh continued without her, but they also released the "Viva Forever" video that included Geri.
Monica Lewinsky, 1998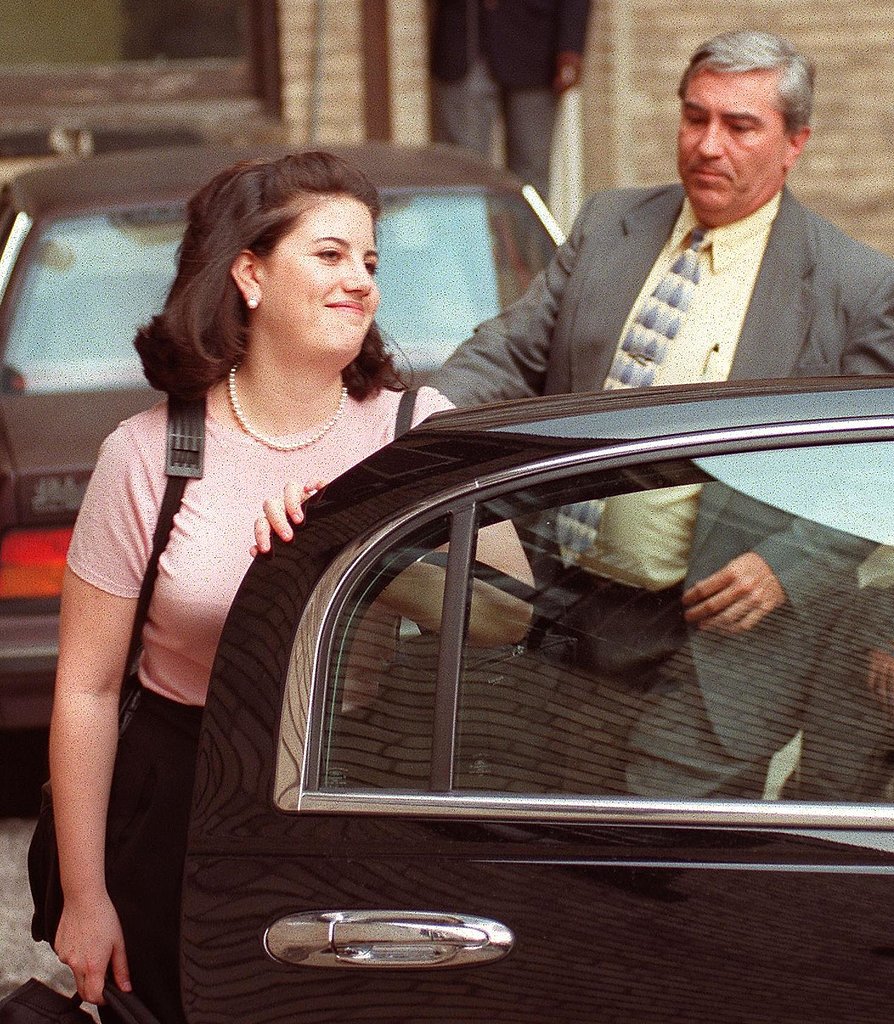 He was nearly 50. She was only 22. He was a powerful man who should have known better. She was just an intern. Yet no one seems to remember Bill Clinton's indiscretions in the Oval Office, while Monica Lewinsky's name is forever connected to the sex scandal. The news broke in January 1998, and that month in a news conference, Clinton said: "I did not have sexual relations with that woman, Miss Lewinsky." But finally on Aug. 17, Clinton admitted to the affair. And by September, Kenneth Starr released a detailed report about the illicit affair.
Robert Atkins, 2002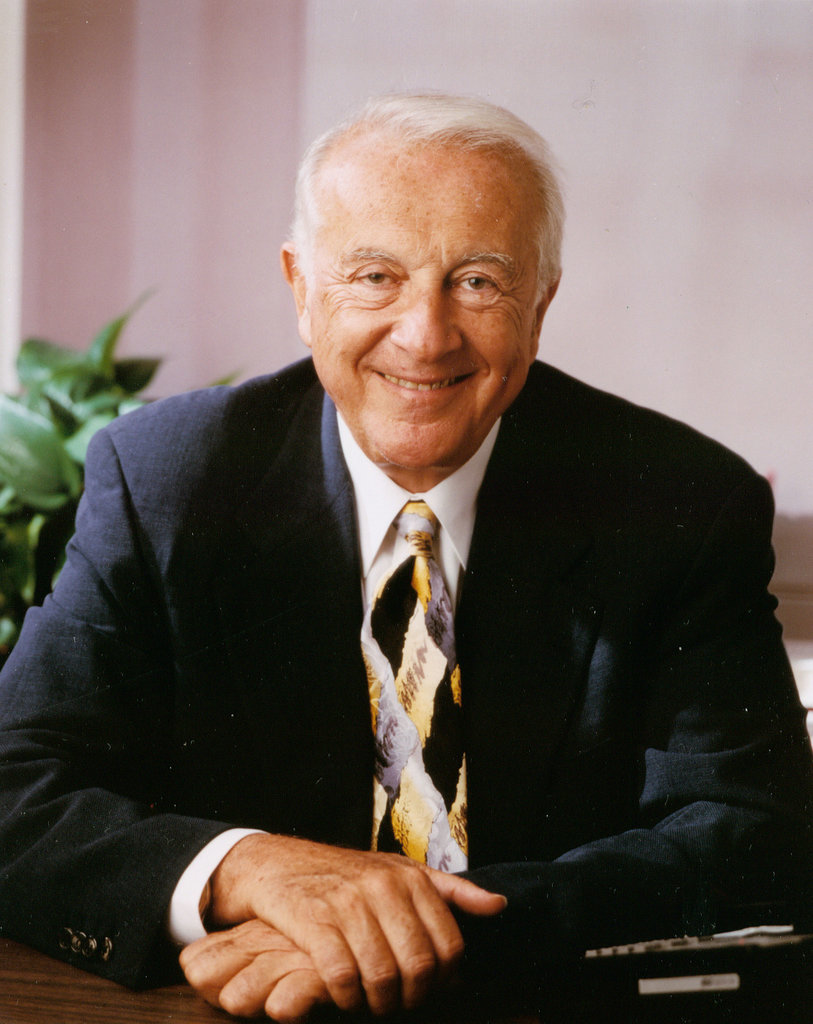 By 2002, it seemed like everyone's mom, aunt, or uncle was on the low-carb, high-fat, and high-protein Atkins Diet. That year, the nutritionist behind the diet, Robert Atkins, also had a heart attack, which some critics blamed on his diet. He defended it, pointing to a chronic infection as the cause of the cardiac arrest.
Ozzy Osbourne, 2002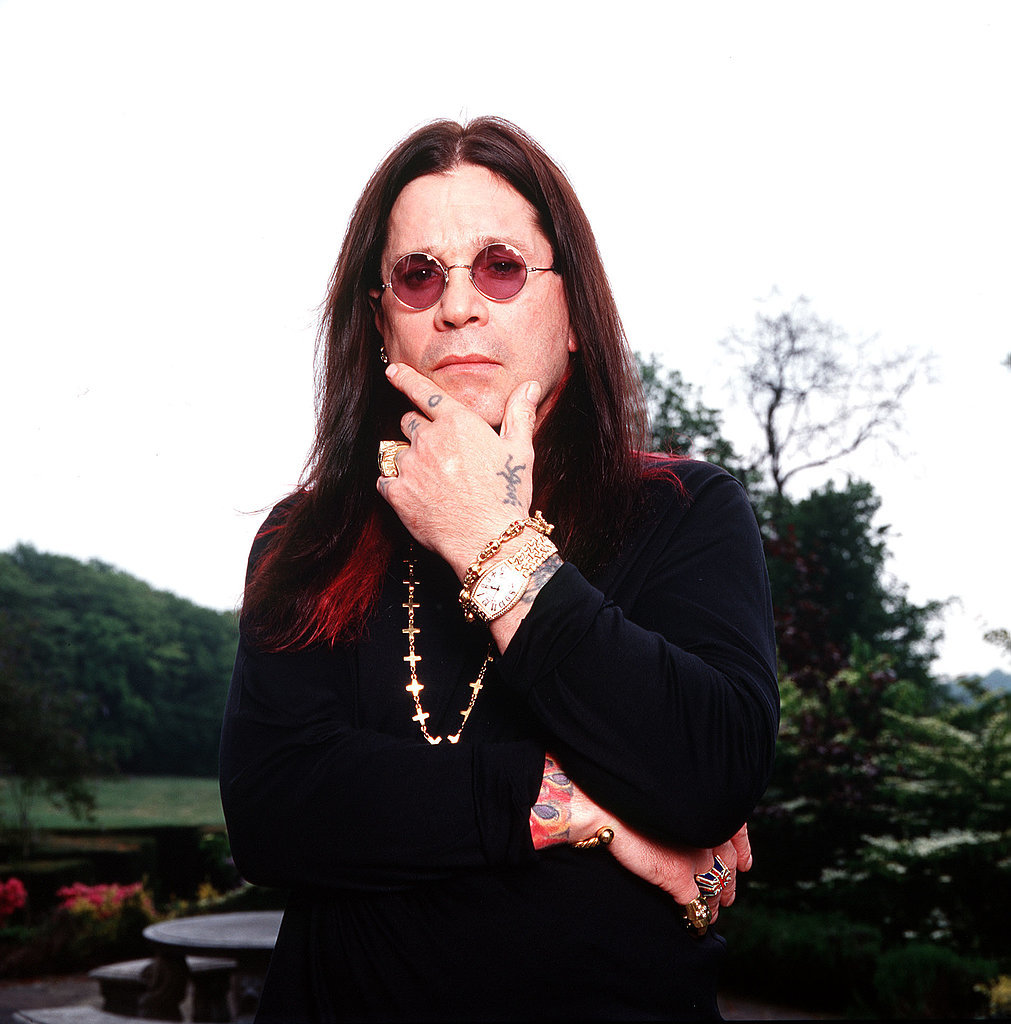 While Ozzy Osbourne's band Black Sabbath was popular in the '70s, the rocker became relevant again in 2002 thanks to his family's groundbreaking reality show. The Osbournes debuted in March and made celebrities out of Ozzy's kids Jack and Kelly and his wife, Sharon. It also made America very familiar with Ozzy's colorful language.
Queer Eye For the Straight Guy Hosts, 2003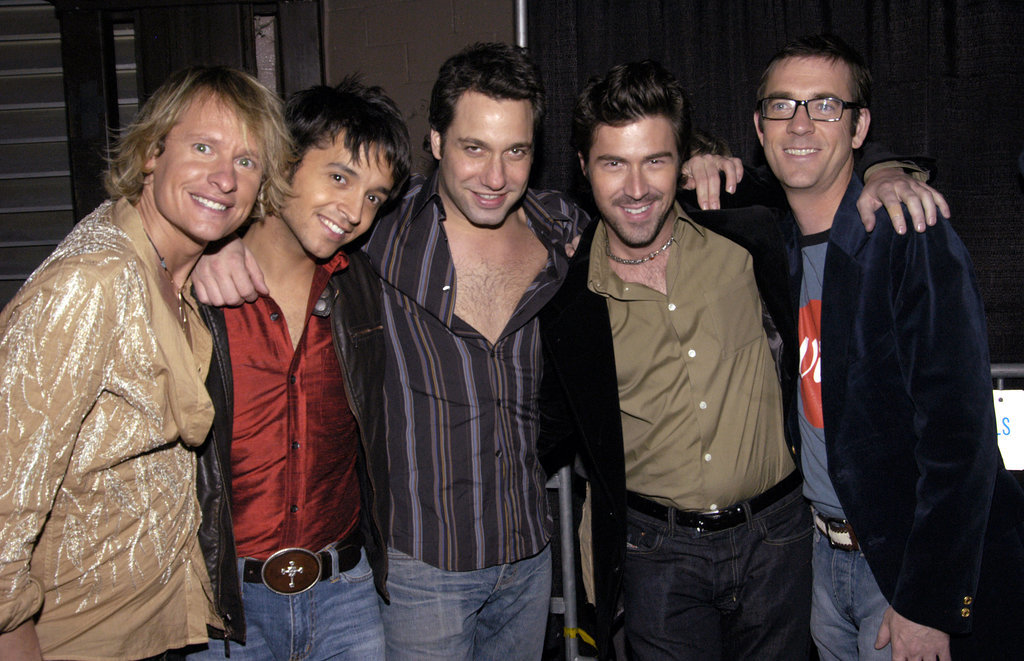 In 2003, Queer Eye For the Straight Guy put Bravo on the map, after the network had just undergone a pop-culture makeover. The "Fab Five" gave a straight dude a "make-better" in the areas of fashion, style, personal grooming, interior design, and culture. The guys themselves were lauded for making the mainstream more gay-friendly and hailed as icons, but some critics were skeptical about the show's use of stereotypes.
Paris Hilton, 2004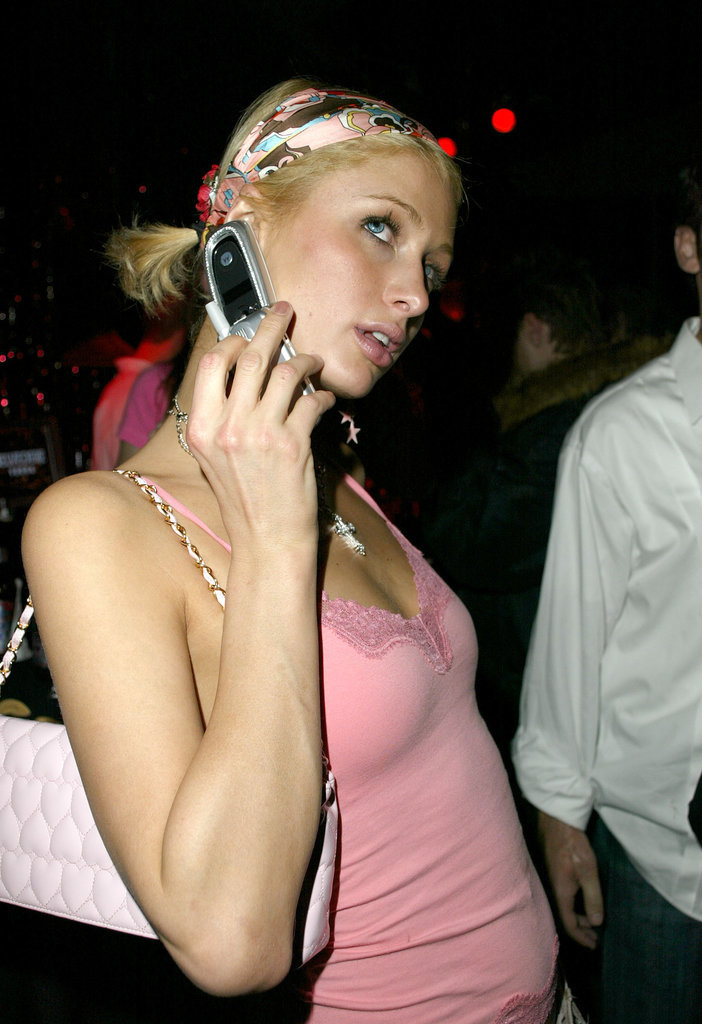 That's hot. In December 2003, Paris Hilton [1]'s reality show The Simple Life debuted on the tail of her sex tape, setting up 2004 to be a big year for her. The heiress, who was also dating Nick Carter that year, was the dumb blonde everyone loved to laugh at. She used that to her advantage, too, releasing a book in the Fall of 2004 and setting herself up as a bankable brand.
Teri Hatcher, 2005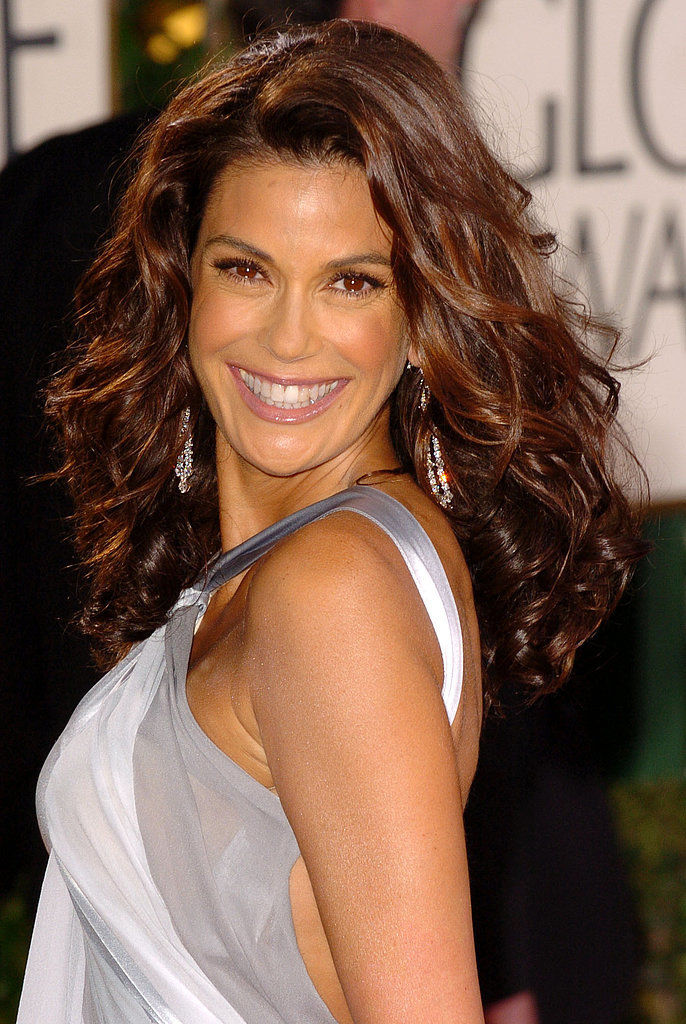 Remember Desperate Housewives? Everyone did in 2005, the same year Teri won a Golden Globe for her role as Susan Mayer. Teri had officially broken out of her '90s role as Lois Lane.
Sacha Baron Cohen, 2006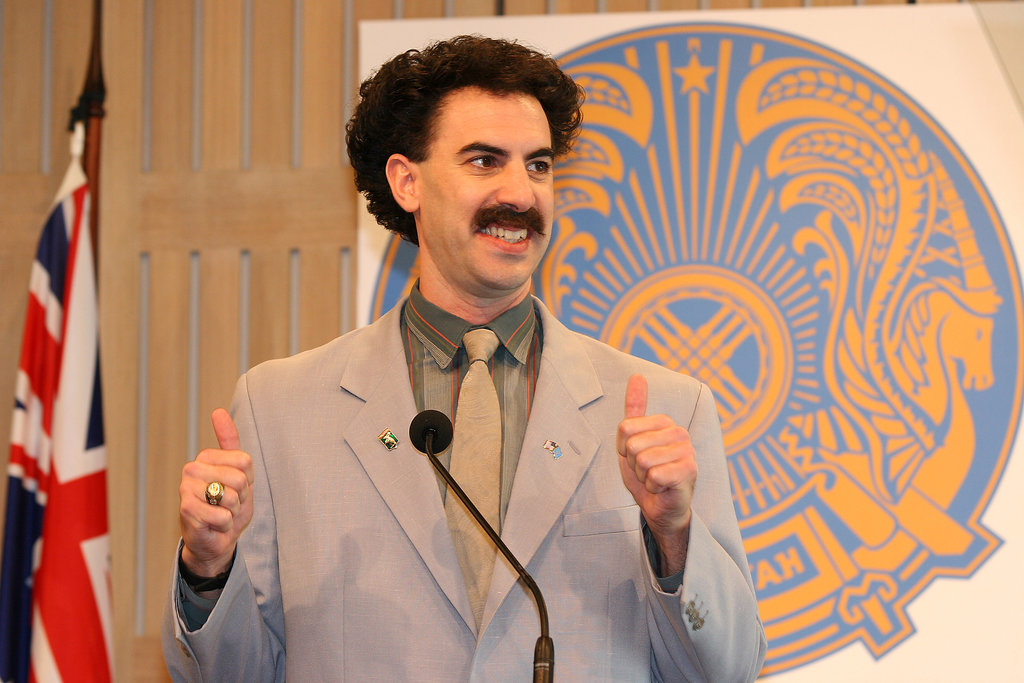 Borat took the US by storm in November 2006. While popular in the UK, comedian Sacha Baron Cohen [2] became a controversial yet popular figure in the US with his mockumentary Borat: Cultural Learnings of America For Make Benefit Glorious Nation of Kazakhstan, which debuted at number one and gave birth to a million "very nice!" impersonations.
Michael Phelps, 2008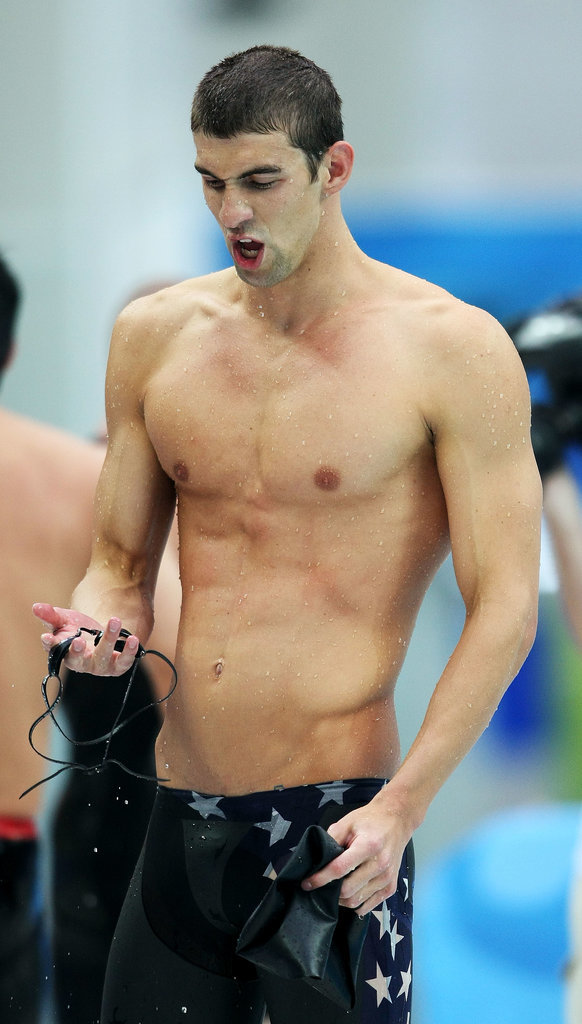 Swimmer Michael Phelps [3] had a record-breaking year in 2008, becoming the American face of the Beijing Olympics. Soon after the Summer games, Michael and his abs became bona fide celebrities, and the media began to care about his personal life as well.
Lady Gaga, 2009
In 2008, Lady Gaga [4] was still playing in small clubs. But thanks to her slow-growing hit "Just Dance," she and her increasingly outrageous outfits captured the zeitgeist.
The Cast of Jersey Shore, 2010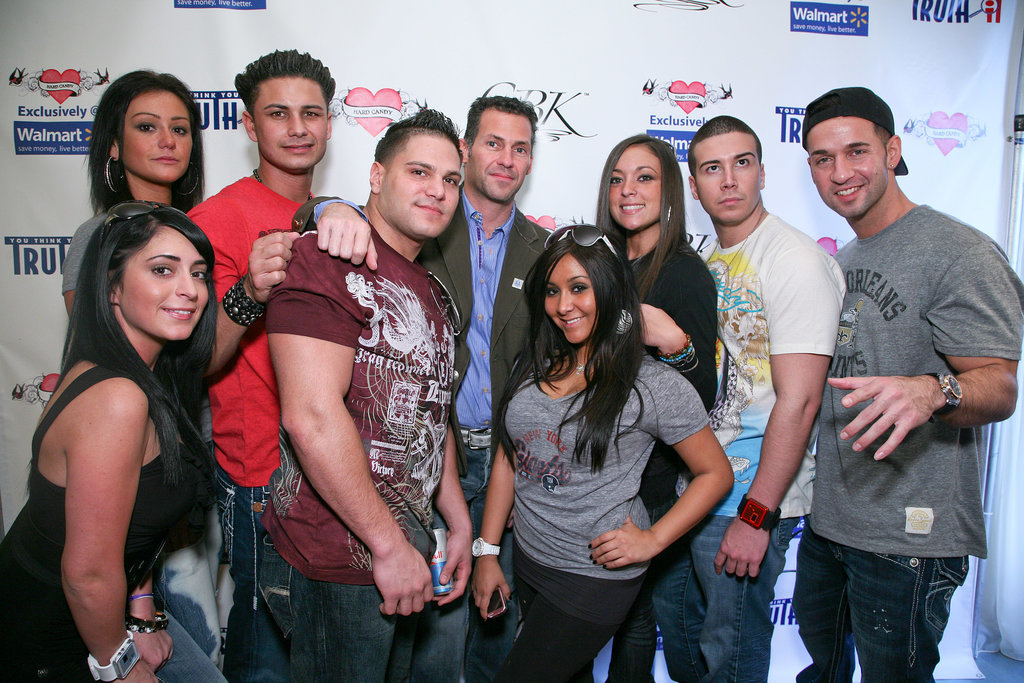 How many times did you say "The cabs are heah" in 2010? Thanks to MTV, we started off the decade with a band of misfit not-actually-Italian Americans dominating the media.
Pippa Middleton, 2011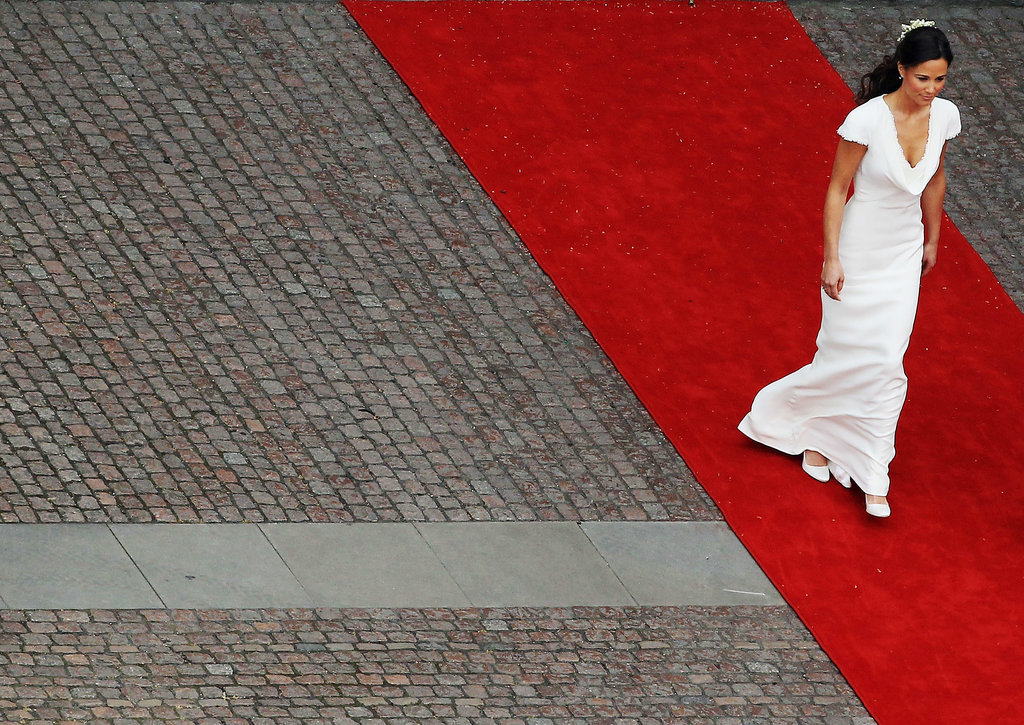 Pippa [5] might just be the most famous maid of honor ever on account of her white Alexander McQueen [6] dress, which introduced her and her backside to the world at the royal wedding [7]. Everyone wanted to know more about Kate Middleton's younger sister. The interest spawned tribute Facebook pages and even led to a book deal for her.
E L James, 2012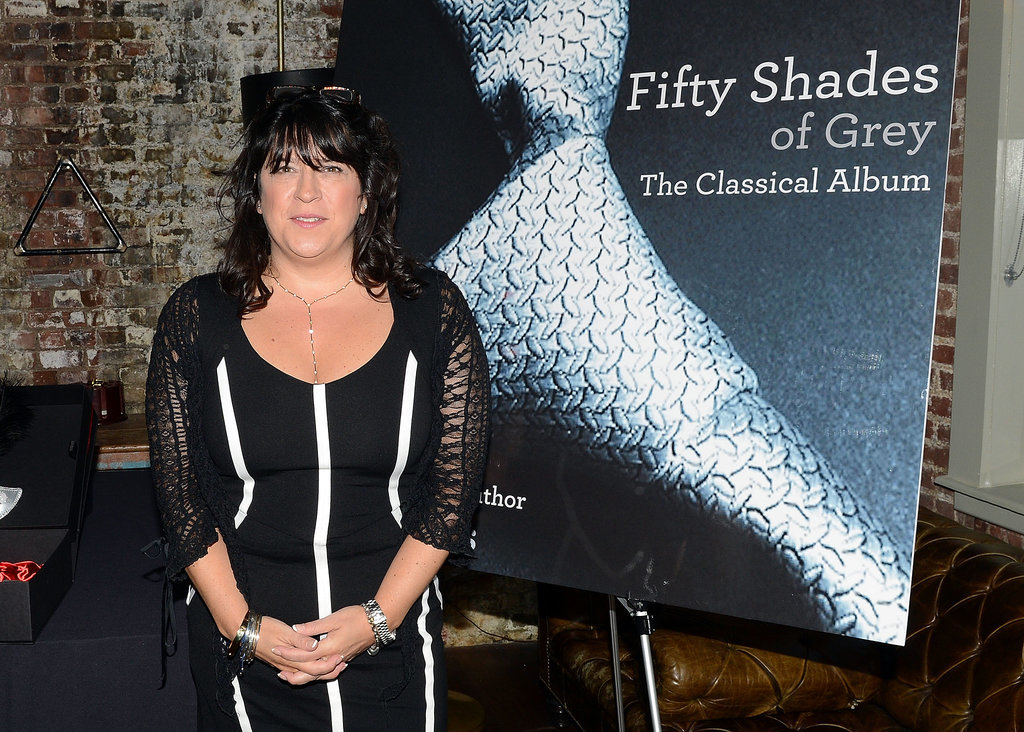 You know you secretly read Fifty Shades of Grey on an airplane in 2012. The Twilight-fan-fiction-turned-erotic-bestseller dominated that year and brought us the word "mommy porn."
Prince George, 2013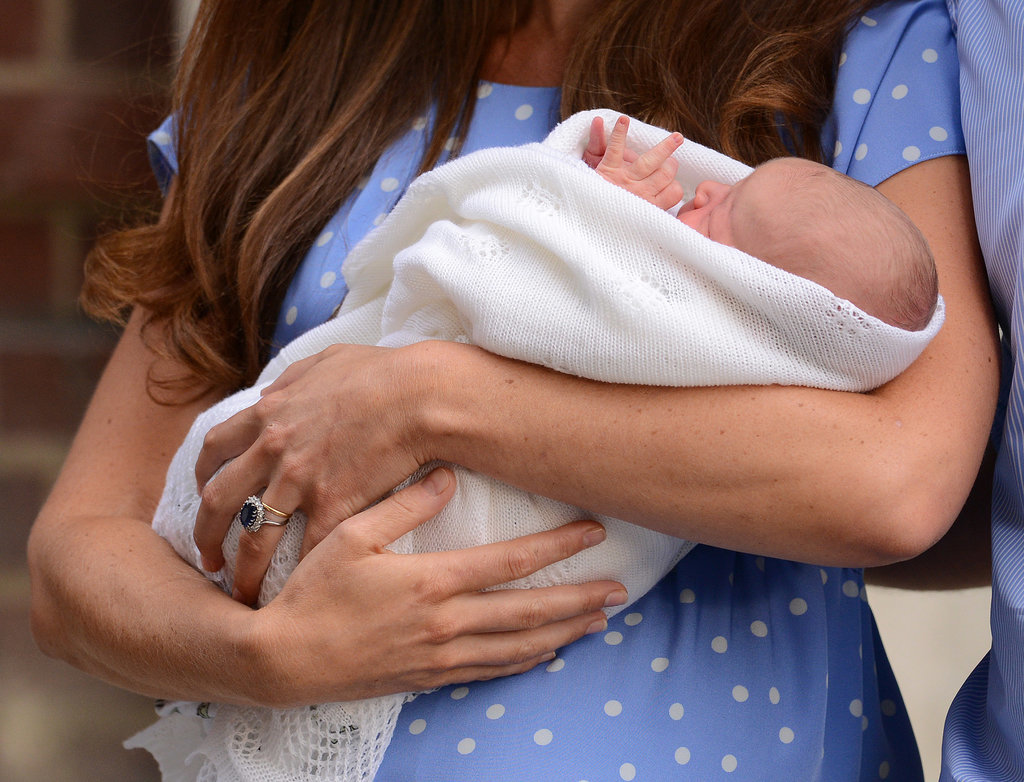 There's no denying the world was fascinated with Prince George in 2013. Everyone came down with a bad case of royal baby fever, with bookies taking bets on the name and everyone waiting patiently for a glimpse of the baby prince. He didn't disappoint when he gave us a mini royal wave during his hospital debut.