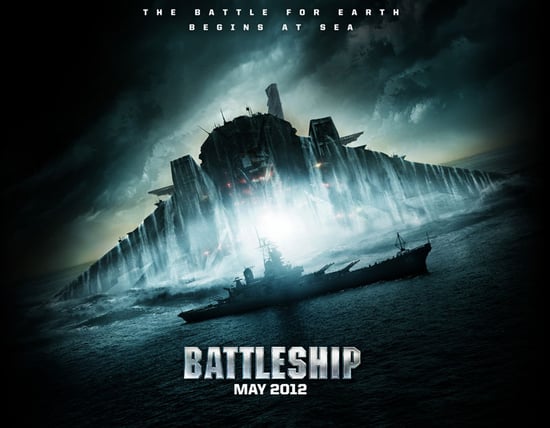 E-Value : 8.5 /10
Acting : 8/10 (Taylor Kitsch), 7.5(other cast)
Plot: 7.5/10
In 2005, NASA discovers a planet that has the similar climate with earth. A transmission signal which is boosted by a satellite orbit is sent by NASA from the communication array based in Hawaii to the planet in order to make contact with any extraterrestrial lives out there.
The highly secretive mission is known as Beacon Project.
Elsewhere, an individual smart but an underdog young man named Alex Hopper (Taylor Kitsch) is celebrating his 26th birthday with his older brother, Stone Hopper (Alexander Skarsgård) in a bar. A young beautiful blonde swing by the place and Alex is attracted by her. In order to win the girl's heart, Alex breaks into a convenience store to get her chicken burrito but later is caught by police.
Soon Alex learns that the girl's name is Samantha Shane (Brooklyn Decker), the daughter of Vice Admiral Shane (Liam Neeson) who turns out to be his older brother, Stone's superior. Stone gets riled with Alex's spineless act that will possibly cause the ruin in his career, he forces Alex to join the United States Navy.
On the opening ceremony day of the RIMPAC multinational naval exercise, NASA detects five unidentifiable objects storming to earth in formation. One of the five objects rams into the orbital satellite and crashes into Pacific Ocean. NASA picks up what's left from the crashed specimen and runs some experiment that uncovers the objects are in fact aliens' vessels. In the context, NASA is led to believe that the transmission signal they had sent earlier to the planet, they finally receive extraterrestrial response, but things get out of hand as Earth is now under the attack by the aliens.
On the other side, the rest four aliens' vessels land somewhere in Hawaii oceans, the exact spot where the RIMPAC multinational naval exercise is on run. With the two worlds collide and war waged in the middle of stomping ocean, can Alex Hopper with his crew outwit the aliens and save humanity..?
First things first, I would like to stand up for the war strategies as applied in this film. Berg choose to set out the battle in more entertaining and less darker path but it doesn't mean that war strategies in this film are mindless and ludicrous. How can be an alternative option to track down the aliens' vessels after the radar is ruined by the barrier set up by the aliens is mindless war strategy? And if the idea of drawing out the aliens to sunlight exposure in order to fight with their weaknesses isn't brilliant enough, I really don't know what to say. Towards end of fight, Hopper consumes a trick by dropping the anchor of his battleship. Well I'll take that as momentum effect despite Hopper claims it is something to do with 'Art of War', but whatever approach here I think is not impossible at all.
Kitsch is an inadvertently one good looking actor but it is his acting chops do the justice. From an accidental funny underdog who turns hero and saves the earth from aliens' invasion, Kitsch literally pulls off an in-depth development of character in this film. What he has done to win the girl's heart a bit spineless though, but I honestly love for his genuine heart. But hey, at least now my every bite of chicken burrito reminds me of Kitsch.
As for Rihanna despite with all her controversial scandals recently, just in case some day if she quits her singing career, perhaps she can do acting. In Battleship, Rihanna caught me off-guarded as she turns out to fit in as tough as man with her gun-blazing scenes!
The A list cast, Liam Neeson who plays Vice Admiral Shane, also put on a great show with his stringent but yet respectable vibes despite with all those brief scenes.
In the beginning, Captain Nagata(Tadanobu Asano) and Alex Hopper are conflicted with each other but then I am totally blown away when they banded together when the rise of the aliens' tide.
In view of overall performance, no one is outshining one another but it is the slowly building up teamwork of the crew infuses kind of exertion that makes me tap in.
I don't think that the script-lines are awful, really. Well if you let your senses of humors get away, perhaps you'll see it differently and begin to tap in along the way.
On soundtrack part, well what I'm about to share probably a little bit off records, there is one of daughtry's back song I feel is the fittest for this movie with its electro-resonance music backdrop blended with hard rock vocal by daughtry. Check this one out! http://www.lyricsmania.com/crashed_lyrics_daughtry.html
Last but not the least, if you're not into all substances I've mentioned here, I can assure you that the CGI and special effects infused in this one are very much promising!