Beach House Casual on Oahu
I I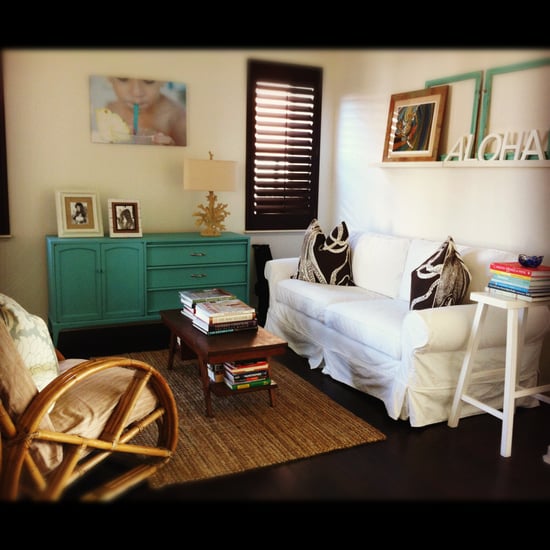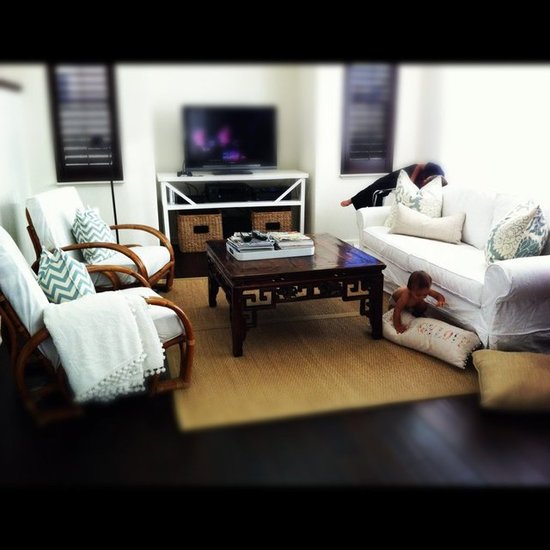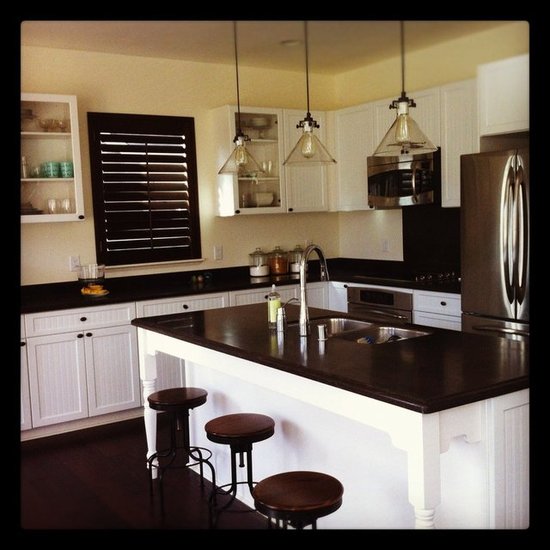 I wanted a beach house feel to our home that reflected our relaxed and easy-going lifestyle and that welcomed family and friends, inviting them to hang out and lounge.  For our sitting room, I was inspired by the blue buffet I found.  I liked the vintage 1960s feel to the piece and it inspired me to find other pieces from that era.  I like to think it's a room you can hang out in and read a book or have a drink in (mai tai, anyone?).  I wanted beach chic without being kitschy.  The buffet is 1960s Lane, the chair vintage bent rattan and the table is monkeypod wood also from that era.  The sofa is a white denim slip-covered Mitchell Gold + Bob Williams.  Pillows are Thomas Paul. 
For the family room, I needed a place that was quieter on the senses and that could withstand our boys' horseplay.  I brought the blue from the dresser into the room, but other than that the neutral pallette is the only piece of calm when the room is being used.  There's nothing in there the boys can't touch or access and though you can't see it in the photo, a large 1940s metal dresser I found holds all the video games, dvds and other things you need in a room like this.  The baskets under the tv hold art supplies and extra throws and pillows.  It's all about comfort after a day at the beach!  Sofa in this room is also Mitchell Gold + Bob Williams. Bent rattan chairs and coffee table are vintage.  Sea Grass rugs were a Gilt score, and pillows are Thomas Paul. 
The kitchen is an open-concept and adjacent to the family room.  It's our hub and where everyone ends up.  We're still adding here.  Any backsplash ideas for me?  I'd like to bring in some color, but nothing that would get tired too quickly.  A muted blue?  A white subway tile and bring in colored accessories?  It's still in the works!  Stools are Restoration Hardware, pendant lights are Roost.