The Beauty Pets Add To Our Lives
Pets give us the beauty of companionship,
entertainment and unconditional love.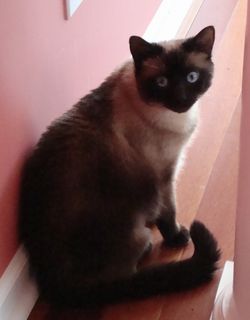 Something as simple as
being curled up on my lap
purring can put me into a 
long nap myself.  Other times
i wonder what made her think
of climbing up to the top shelf
in the sunroom and then to try
to jump into a plant?  She never did it before?
Do you have a pet that has a special talent
or do you have a funny story about your pet
to share?  What does your pet do that relaxes
you or sets you off into uncontrollable laughter?