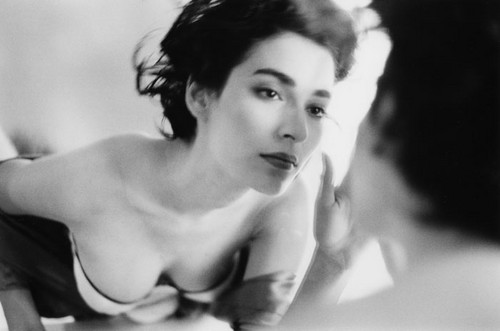 Lip Balms to Avoid:
The package may say it's a balm, but check for this drying ingredient before you buy.
Avoid lip products that contain phenol. Many medicated balms include phenol, which helps relieve pain from dryness and cold sores. But it's very harsh, stripping away skin and leaving lips drier.  A gentler way to exfoliate flaky lips is to lightly rub them with a damp washcloth in the morning and at night. Also applying a dab of honey to moistened lips in a circular motion on the lips exfoliates and moistens lips.
Hide a Pimple:
Cover breakouts correctly by choosing the right makeup formula.
Choose a concealer with a drier texture (try one that's oil free, like Almay Nearly Naked Cover Up Stick, $8; drugstores), so it adheres better, lasts longer, and doesn't exacerbate blemishes.
Disguise Sagging:
The right makeup application can make your face more youthful.
Disguise a double chin with powder bronzer. Dust it along your jawline to add definition and minimize the extra fullness. Use a matte product (shimmer accentuates the problem) that's a couple of shades darker than your natural skin tone. Also, choose eye shadow with a matte finish. It draws less attention to fine lines.
Look Sun-Kissed:
You don't have to choose between blush and bronzer—it's better to use both.
Try using bronzer and blush together. Neither is as effective at creating a youthful glow without the other. Start out by sweeping bronzer onto your cheekbone at the back near your ear, and brush forward toward the apple. Pick one that's no more than two shades darker than your skin tone. Then brush blush onto the apples of cheeks and over the bronzer. Opt for a sheer shade with peach undertones if you're fair; use more intense hues of coral and sienna if skin is darker.
Banish Breakouts:
It seems counterintuitive, but acne-prone skin needs a moisturizer.
Acne medications are often drying, so you may need more moisturizer, not less, when you're fighting breakouts. Otherwise, overdryness may trigger inflammation, which causes more acne. Just be sure to buy a lotion that's labeled noncomedogenic or oil free.
Fight Flaky Skin:
Weird, but true! Dandruff shampoo does double-duty.
Even if you don't have dandruff on your scalp, it can show up on the oilier skin on your forehead, between your eyebrows, and in the creases beside your nose. The simplest way to control these pink, scaly splotches: Three times a week, apply dandruff shampoo to the affected areas for 5 minutes, then rinse. To be most effective, the active ingredient needs time to get into the follicles where the yeast that causes the condition resides.
Smooth Lines Instantly:
Afraid to go under the needle? Try a topical wrinkle-relaxer.
Try a cream with GABA. Gamma-aminobutyric acid is a peptide that temporarily relaxes the facial muscles responsible for crinkling, so your lines are less obvious for about 12 hours.  Ninety percent of participants in a dermatologic study who applied a skin-smoothing peptide look younger 10 minutes later.  TRY: 24.7 Skincare Targeted Wrinkle Treatment ($30; CVS).