Becks Hugs Madrid and Gets Back to Xmas in England
David Beckham took advantage of being back in Madrid on Sunday with the Spice Girls tour by a solo stop at his favorite restaurant. He was even giving out hugs as he left the meal. Awww, I wouldn't mind being on the receiving end of one of those. From there, it was back to London with the whole family. While Becks will of course be spending the holiday with his wife and boys, he will also be in homes all over England thanks to an interview set to air on the BBC Radio 2 tonight after the Queen's Christmas Day speech. The Mirror got a sneak peek at what he has to say, including gushing about Brooklyn's soccer skills...and Victoria's lack thereof. Hopefully he's got more great presents lined up for the other half of your third favorite couple of 2007 — not only is he teasing her on national radio, but her dressing room was robbed during the recent tour stop through Germany, boo!
While hopefully she'll be able to replace everything she lost, there's better news for us. Here's a little Christmas present for Posh and Project Runway fans — rumor has it that Heidi convinced her to guest judge on the season finale of the show! That's major.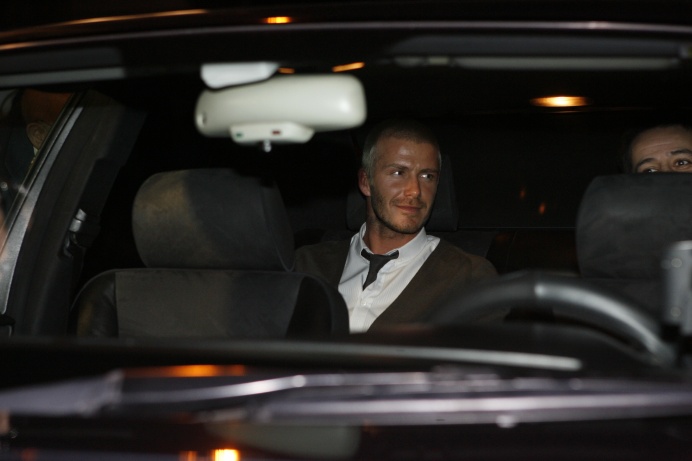 To see more of Becks in Madrid just read more