Before & After - My living room
Before & After - My living room
My living room prior to painting was dismal: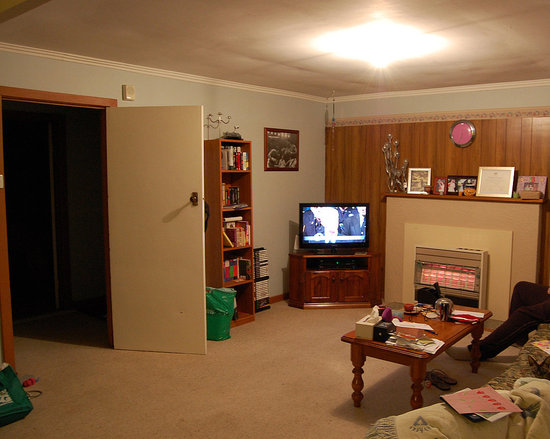 The same blue that 'embraced' my hallway months ago surrounded this room too.  Not any more!  We painted the whole room, top to bottom, including over the 'gorgeous' wood panelling.
After: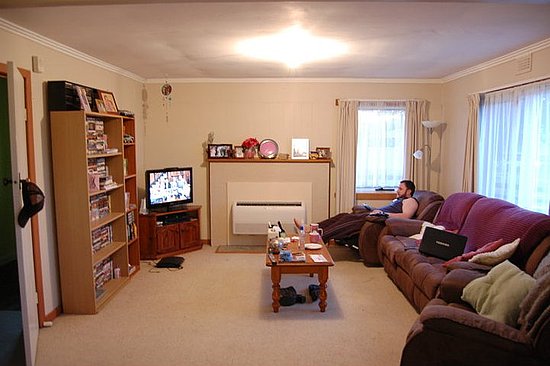 The room seems that much bigger and open, and I still have the skirting boards and trim to paint white, but already it's a huge improvement to what it was.
(and yes, that's hubby in his chair in the corner!)