Before and After: Dining Room Light Fixture
I have an open entry/living room/dining room, so the light fixture is one of the first things you see when you walk in the house. I knew that I wanted to swap out this ceiling fan for a regular chandelier-type light fixture. I was just waiting to find the right replacement. I had the fixture swapped out and centered over the pub-height dining table. The dining room is still a work-in-progress, but the new light fixture has already made such a huge difference!
(Sorry the pictures are a little dark, I only have the built in phone camera right now.)
Before:
After: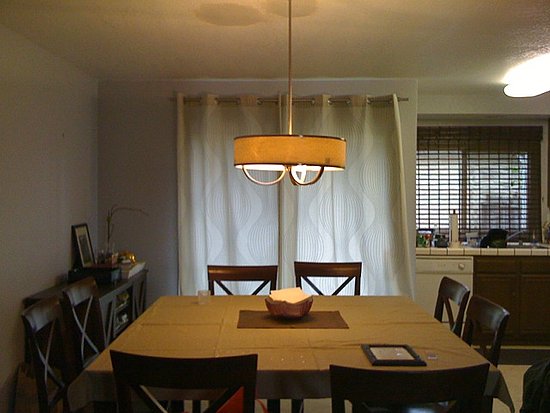 Hope to post some "finished" pictures of the dining room soon!