Ben Affleck at CBS This Morning in NYC | Pictures
Ben Affleck Talks George Clooney's Advice on Argo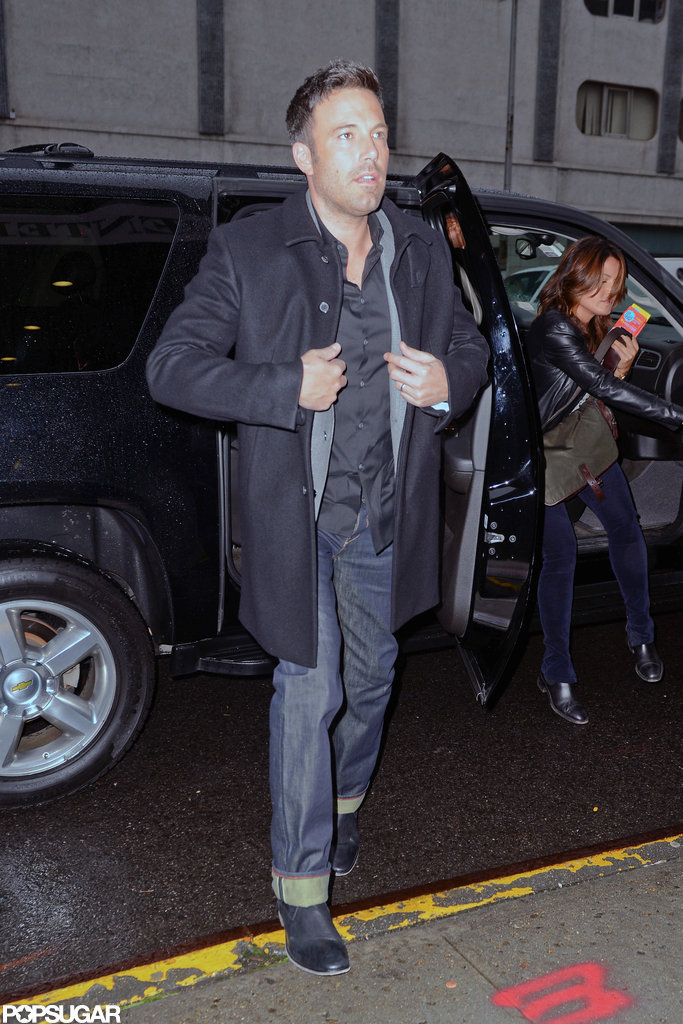 What's Your Reaction?
0
0
0
0
0
0
1
Ben Affleck Talks George Clooney's Advice on Argo
Ben Affleck kicked off his day in NYC with a visit to CBS This Morning's studios. Ben has been keeping busy on the promotional trail in the lead-up to the release of his third directorial project, Argo, on Friday. Charlie Rose interviewed Ben during today's early-morning broadcast, and Ben talked about soliciting advice from fellow actors-turned-directors like Warren Beatty, Kevin Costner, and George Clooney before making the movie, which is based on the 1979 Iran hostage situation. He said the wisest suggestion they shared with him was to be sure to avoid the temptation to just do one take of his own scenes.
Last week, Ben premiered the film in LA with Jennifer Garner by his side, and he'll be back home later this week to host a special screening of the film with George's producing partner, Grant Heslov. George and Grant were involved in the film from the early stages after coming across the CIA story when it was declassified in the late 1990s.
Latest