Ben Affleck Heads to a Meeting in LA | Pictures
Ben Affleck Counts Down to Argo's Big Release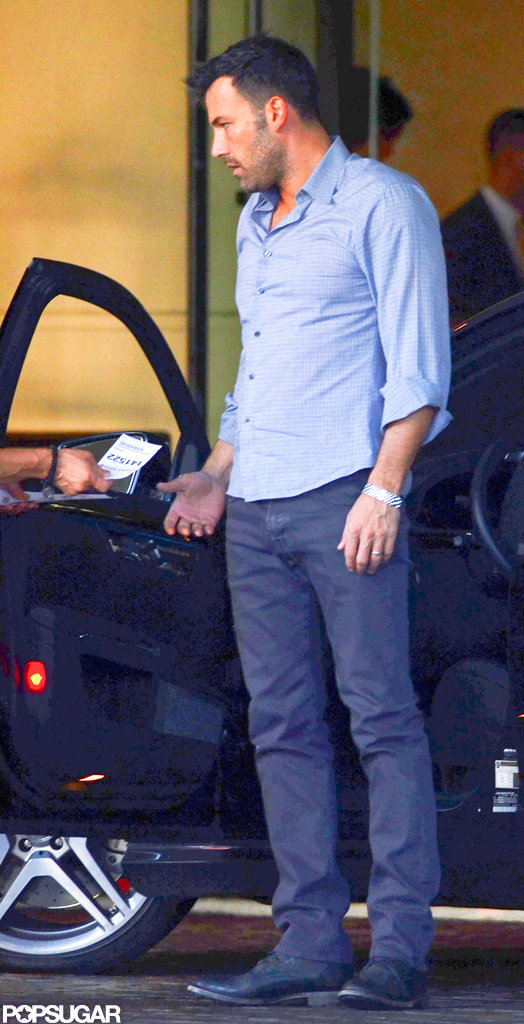 What's Your Reaction?
0
0
0
0
0
0
1
Ben Affleck Counts Down to Argo's Big Release
Ben Affleck looked good in a blue button-down shirt yesterday when he headed out for a meeting in LA. He's in the middle of a big press push for his third directorial effort, Argo, which will be out in the US in less than two weeks on Oct. 12. In a recent interview, Ben spoke about his love of film and desire to watch the 1,000 best movies ever made. Ben told The Boston Globe, "I got one of these books, you know, 1,000 Movies to See Before You Die, and I'd better not die soon, because I'm not there yet. Drives my wife crazy, because we go to bed and then she's gotta listen to The Battle of Algiers for an hour and a half."
He's already getting accolades for his new picture — Ben and his cast will accept the Hollywood Ensemble Acting Award at the Hollywood Film Awards on Oct. 22. He's also scheduled for a trip to the UK to show off the picture at the BFI London Film Festival. October's a big month for the whole Garner-Affleck family. Ben's wife, Jennifer Garner, has a long-awaited picture arriving in theaters as well. Jennifer Garner's Butter is out this Friday.
Latest