Benedict Cumberbatch showed off a whole range of emotions when he greeted fans at Comic-Con in San Diego, CA, on Thursday. Surprisingly, this also happened to be the actor's first-ever Comic-Con, despite becoming something of a geek icon thanks to Sherlock. Benedict was in town to promote his new animated feature, Penguins of Madagascar. While at the panel for his new film, Benedict revealed that he would love to play Batman [1] and generally made women shriek and swoon [2] while answering questions about his shoe size. (Yes, really.) In addition to causing fan freakouts, Benedict has had a big week, including celebrating 38th birthday and getting measured for his first wax figure [3]. Keep reading to see the actor's many faces while greeting his fans outside of Comic-Con and pray that his overenthusiastic fans don't get too worked up when they see Benedict's shirtless pictures [4].
"Look, There's Some Fans!"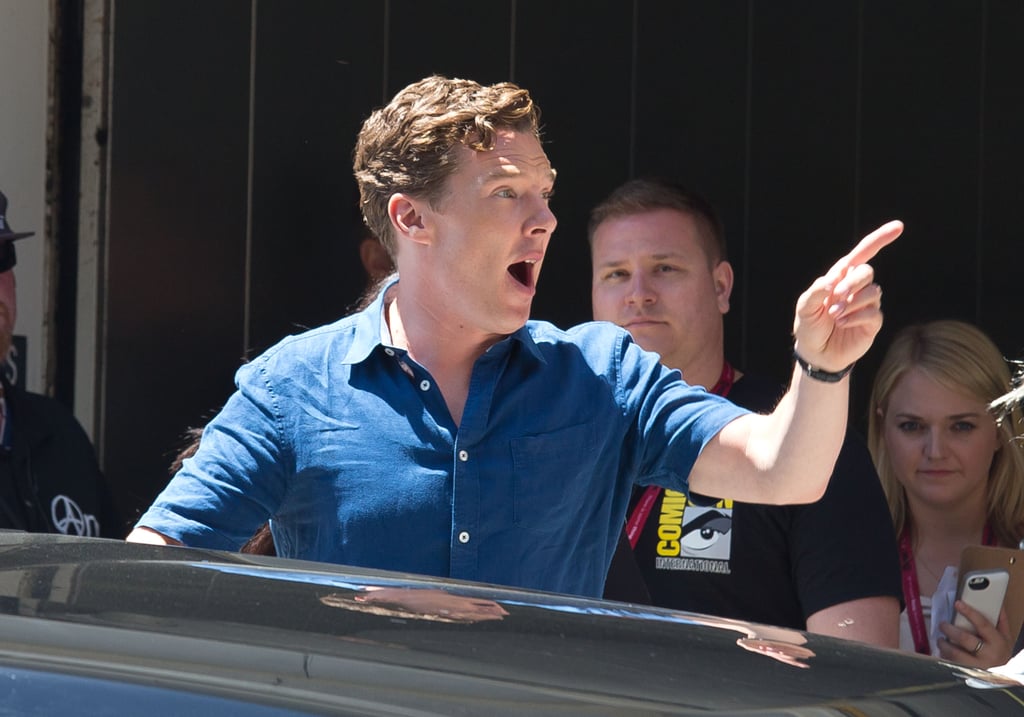 "Oh My God, They're Screaming For Me!"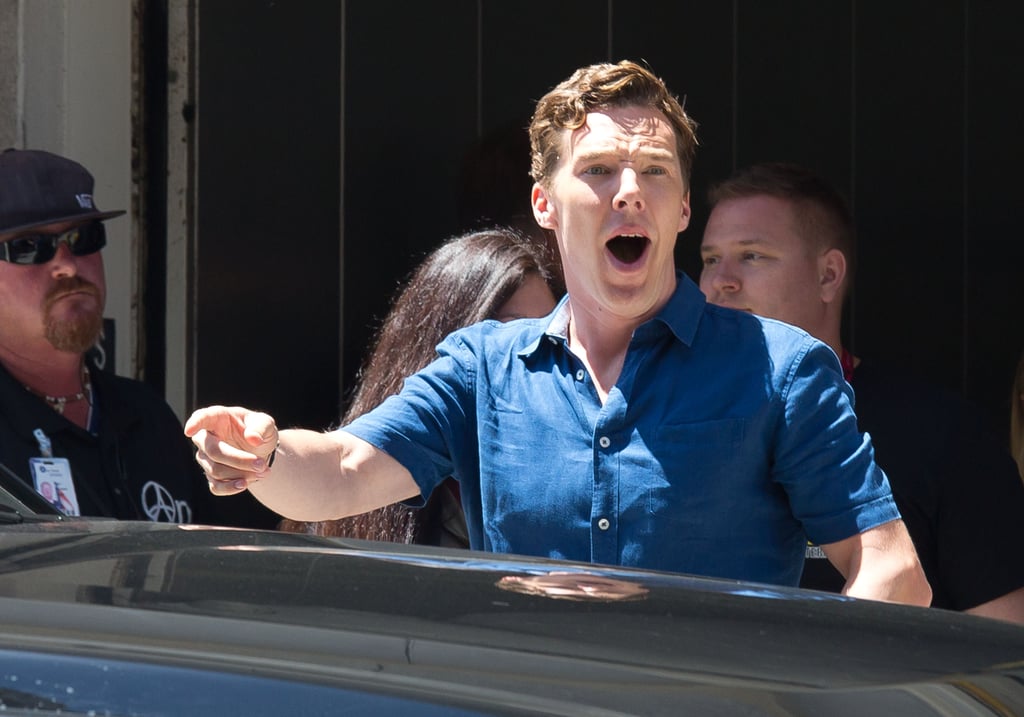 "Oh No, They Are Screaming Really Loudly."
"Oh Gosh, I Shouldn't Have Gotten Them Worked Up."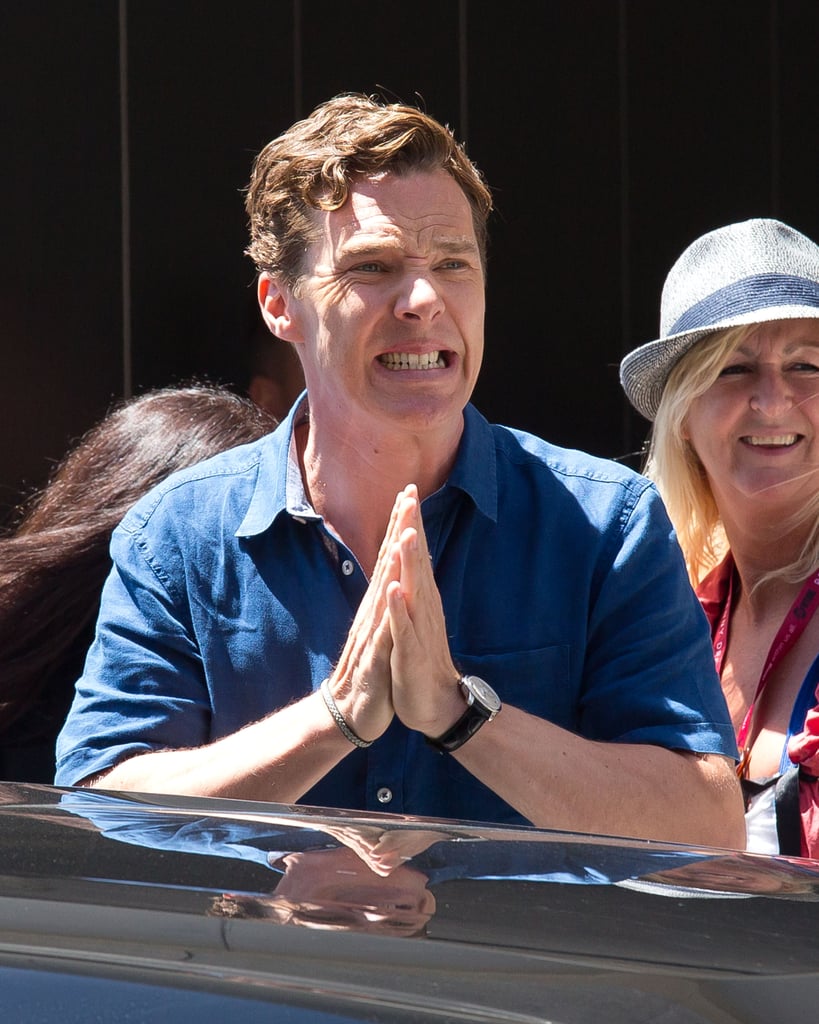 "Alright Ladies, Let's Just Calm Down."