Benedict Cumberbatch wasn't the most nominated or highest paid actor this award season. He didn't impress us with an insane physical transformation or move us to tears in an interview. And yet when POPSUGAR readers cast their vote for the sexiest man of award season [1], a whopping 48 percent chose Benedict. What made Benedict so irresistible? Keep reading to see all the reasons we've loved seeing him at all the Hollywood celebrations!
He was in touch with his emotions.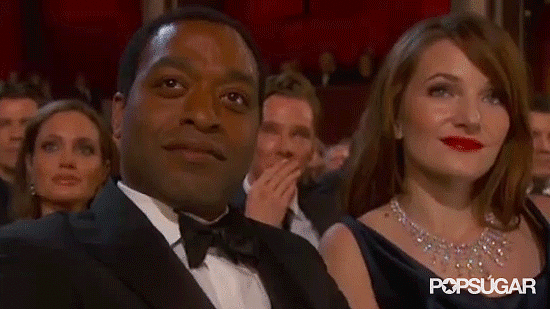 We'll never forget seeing Benedict's eyes swell with tears while he watched Lupita Nyong'o's Oscars acceptance speech. Here's a guy comfortable enough with himself to show how he feels.
He wasn't afraid to dance.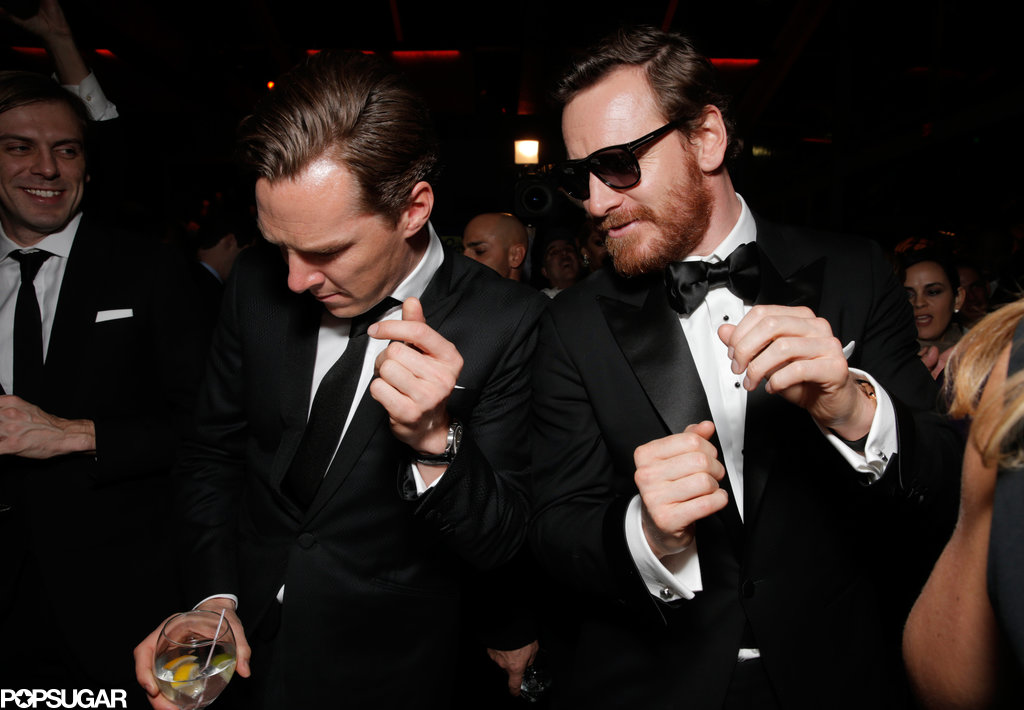 What cameras? Benedict shared an uninhibited moment with Michael Fassbender at Fox's Golden Globes afterparty. Notice how Benedict is just doing his thing as Michael follows his lead.
He charmed the best of 'em.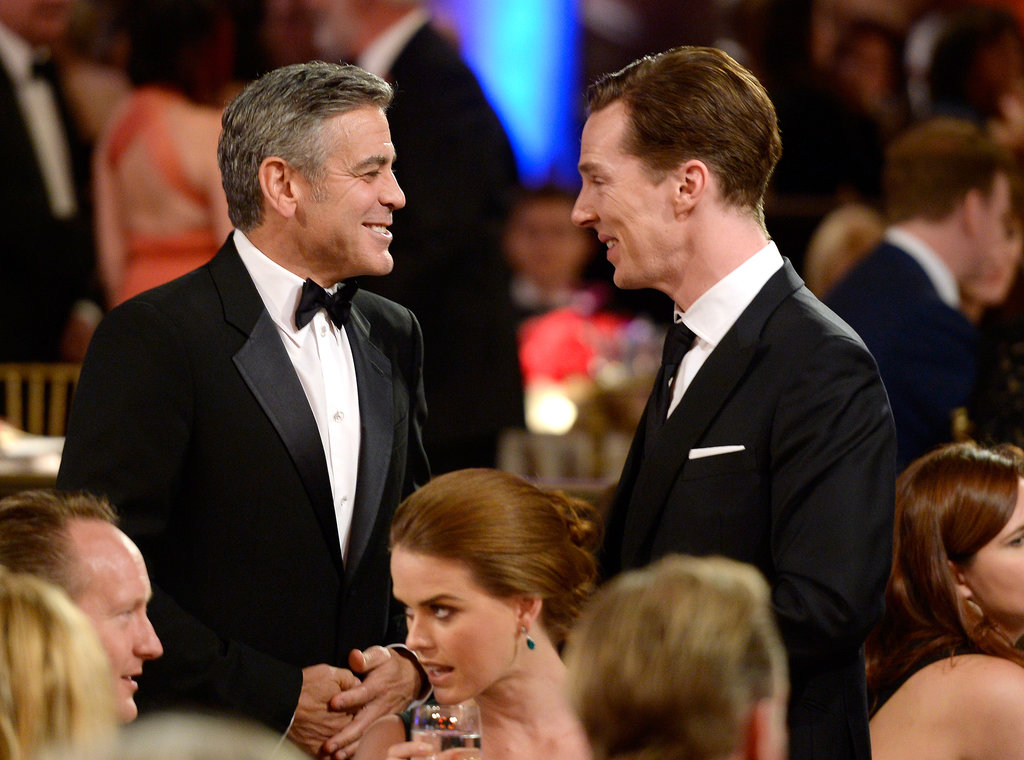 Benedict found a pal in George Clooney [2] at the BAFTAs. George, one of the most charismatic men in Hollywood, was the one with the biggest smile, though. 'Nuff said.
He was always a gentleman.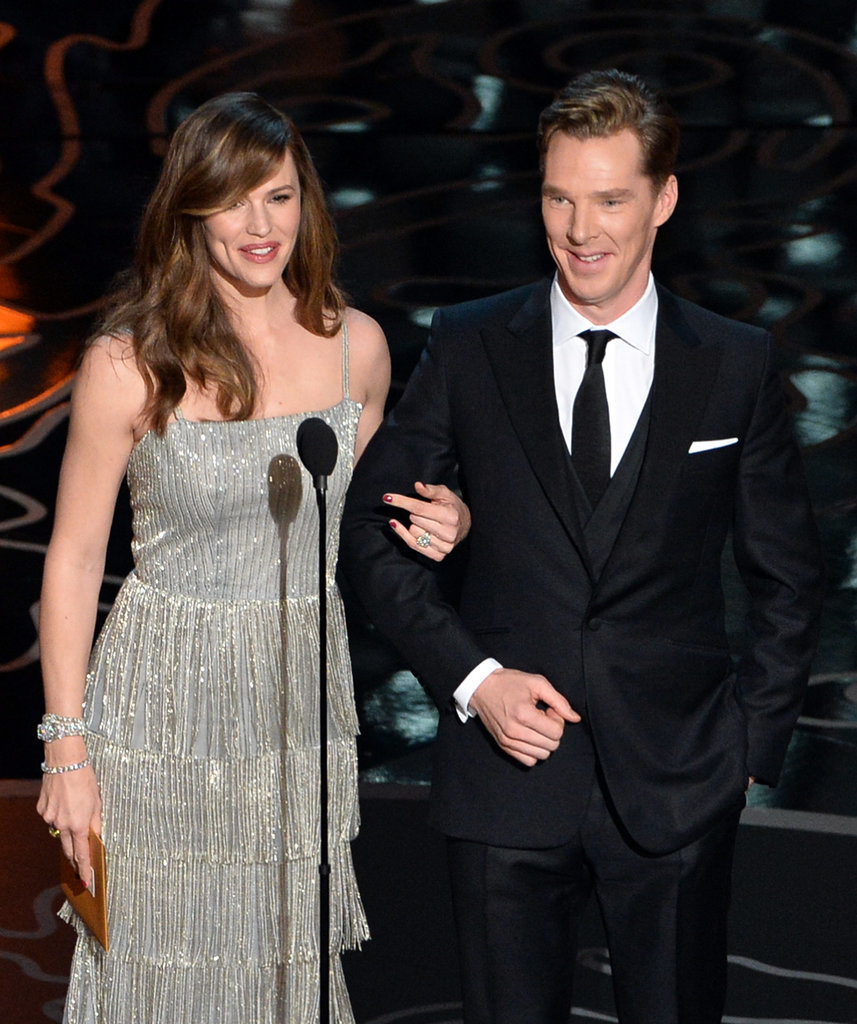 Forty-three million Americans got to see Benedict's manners during the Oscars, when he offered his arm to Jennifer Garner [3] on stage. Swoon.
He was always humble.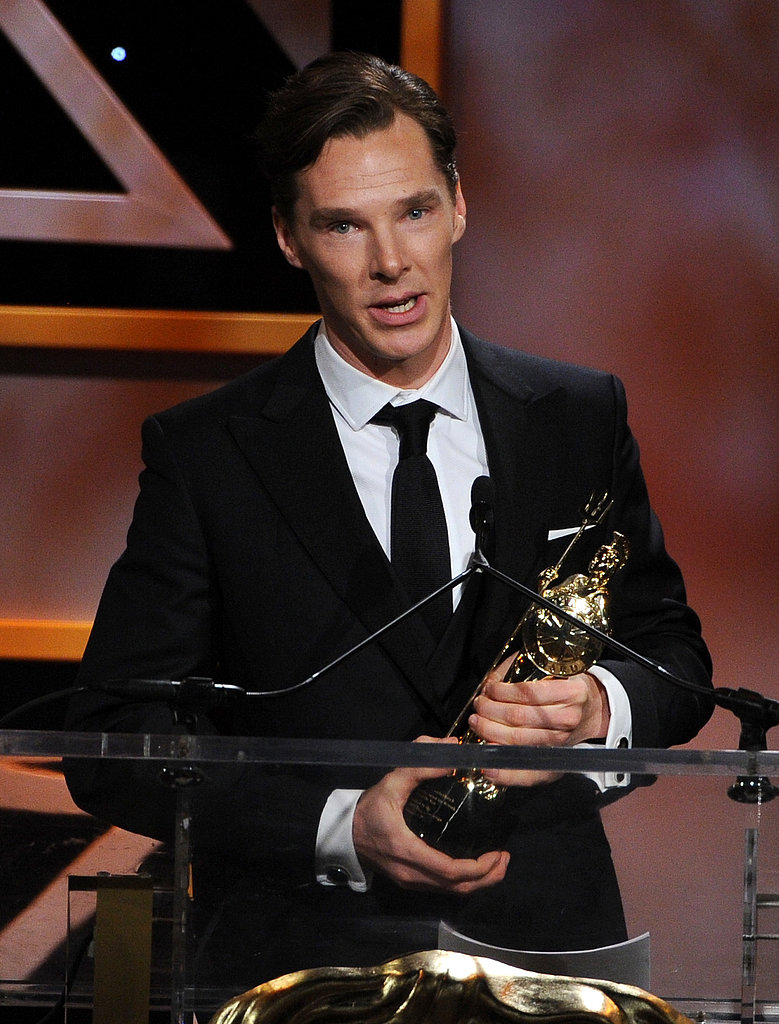 Benedict was as humble as ever when he accepted the British artist of the year award at the BAFTAs. He might not buy into his own hype, but the actor is keenly aware of how much he means to his fans. "It's kind of extraordinary and a little bit unnerving," he said recently. "It means a hell of a lot to me."
His sense of humor had no limits.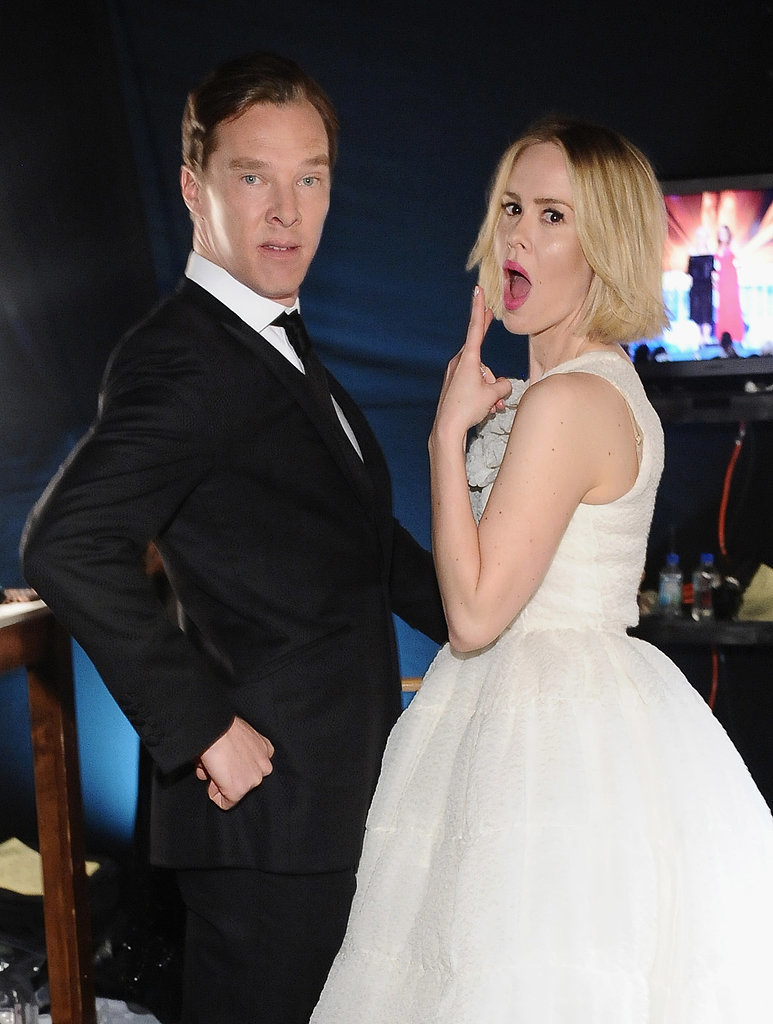 Benedict and Sarah Paulson struck silly backstage poses at the SAG Awards, showing us that no event was too serious for a good laugh.
No one intimidated him.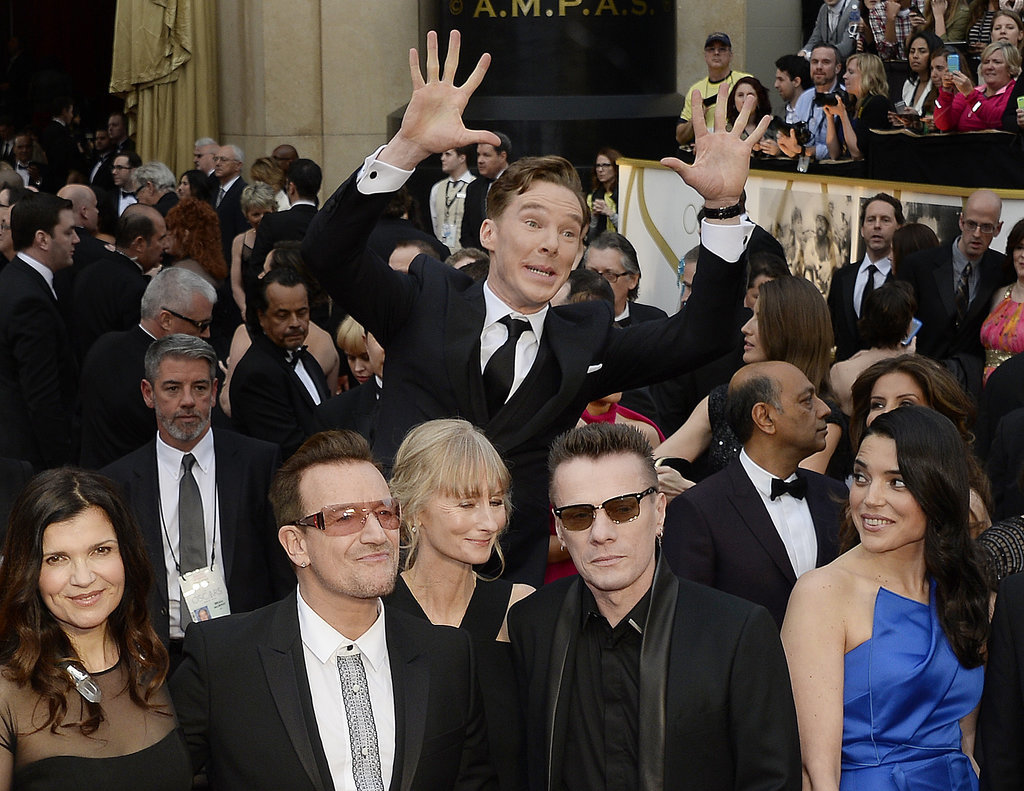 It took guts to hop into Bono [4]'s spotlight. The actor really went for it when he photobombed U2 [5] at the Oscars.
He's British.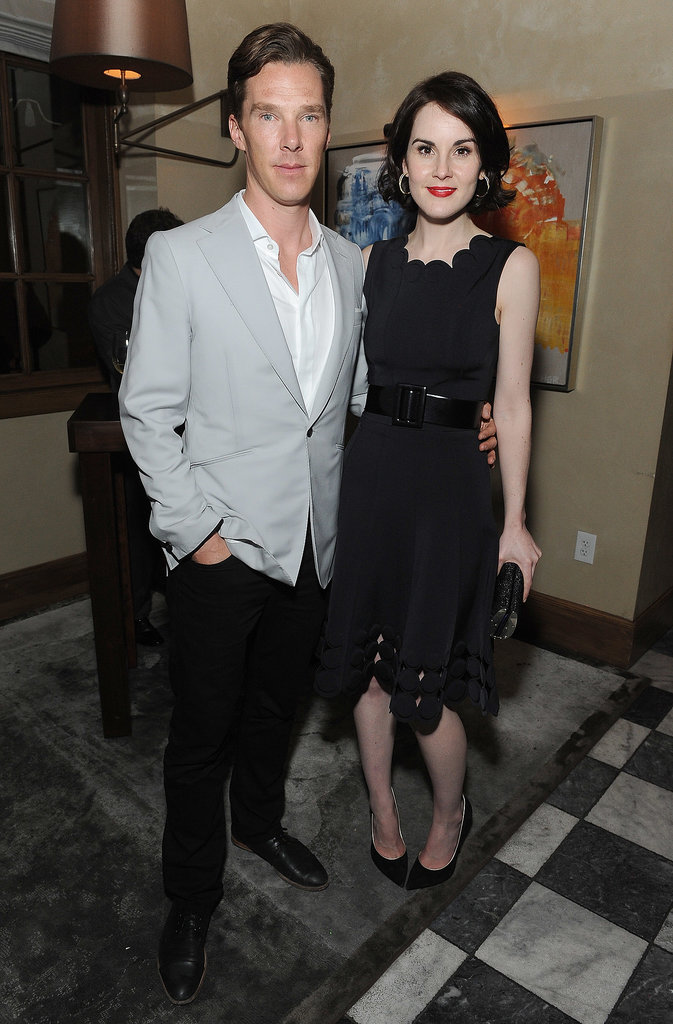 Yes, this is actually a legitimate reason. The British accent is consistently found to be one of the sexiest accents in the world [6].
There were no shortages of Oxford English this award season. Benedict linked up with Michelle Dockery [7] at HBO's pre-Golden Globes party in LA.
Above all else, Benedict was sweet.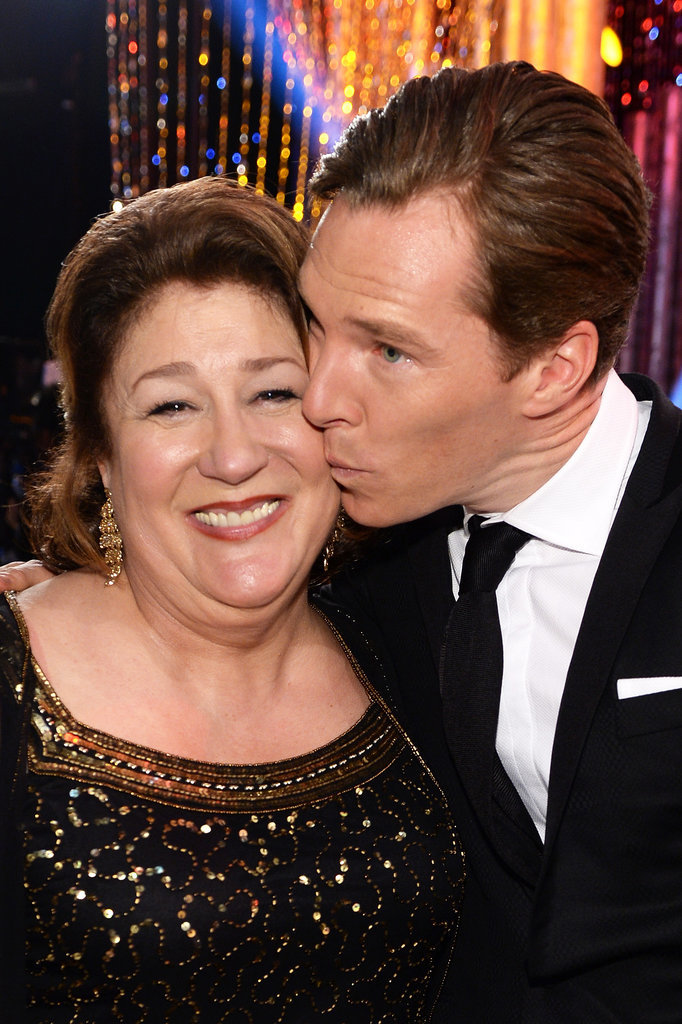 Benedict gave actress Margo Martindale a little peck on the cheek at the SAG Awards, bringing a big smile to her face.