Berry Detoxifying Dandelion Green Smoothie
What if I told you that whether you like it or not, you have an organic bounty filled with amazing health benefits and detoxifying properties growing in your backyard? Would you think I'm totally nuts? Check out the amazing health benefits of dandelion greens in my original post here and then make this smoothie. You'll thank me later.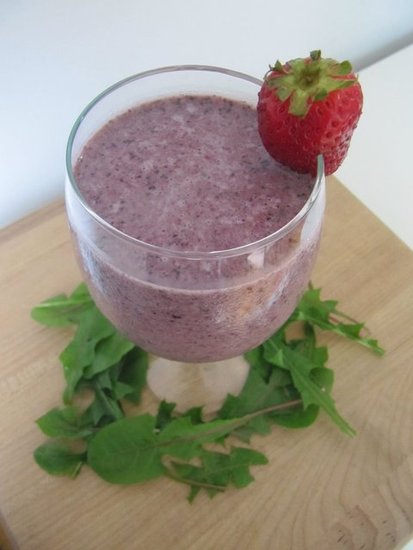 Ingredients
Use organic ingredients when possible
* good source of fiber
Place all ingredients in blender and blend until smooth.
For this and other fiberlicious recipes, visit www.fortheloveoffiber.com.
Nutrition Facts
Calories: 194

Total Fat: 9 g

Saturated Fat: 4 g

Cholesterol:  4 mg

Sodium: 67 mg

Total Carbohydrate: 24 g

Dietary Fiber: 6 g

Sugars: 16 g

Protein: 8 g
Follow us on Facebook and Twitter!