Liam Hemsworth and Miley Cyrus [1] didn't shy away from kissing in public during their cute relationship [2], joining loads of famous couples who have shown off their connection. It's hard to compete with Chris Pratt and Anna Faris [3], though, who can't keep their hands off each other [4] on the red carpet. Prepare for your Summer romance with a look at the best celebrity kissing snaps, then find out why poolside is the place to be for PDA [5].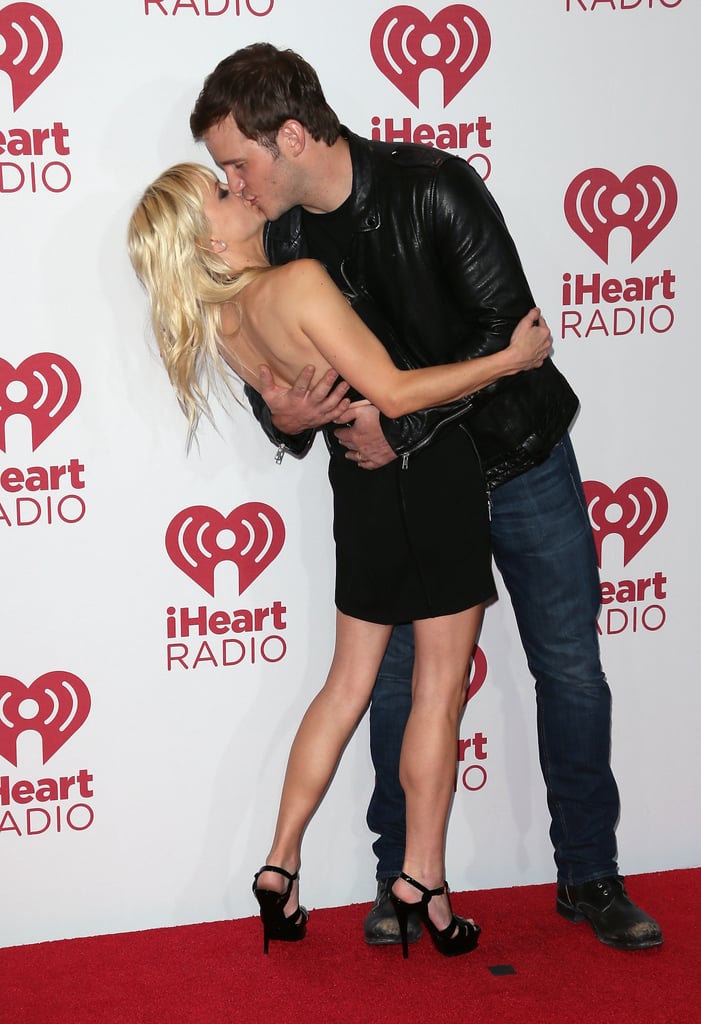 In September 2014, Chris Pratt leaned Anna Faris [6] back for a romantic red carpet moment at the iHeartRadio Music Festival in Las Vegas.
Jessica Simpson [7] and Eric Johnson shared a passionate kiss during their Easter 2015 celebration.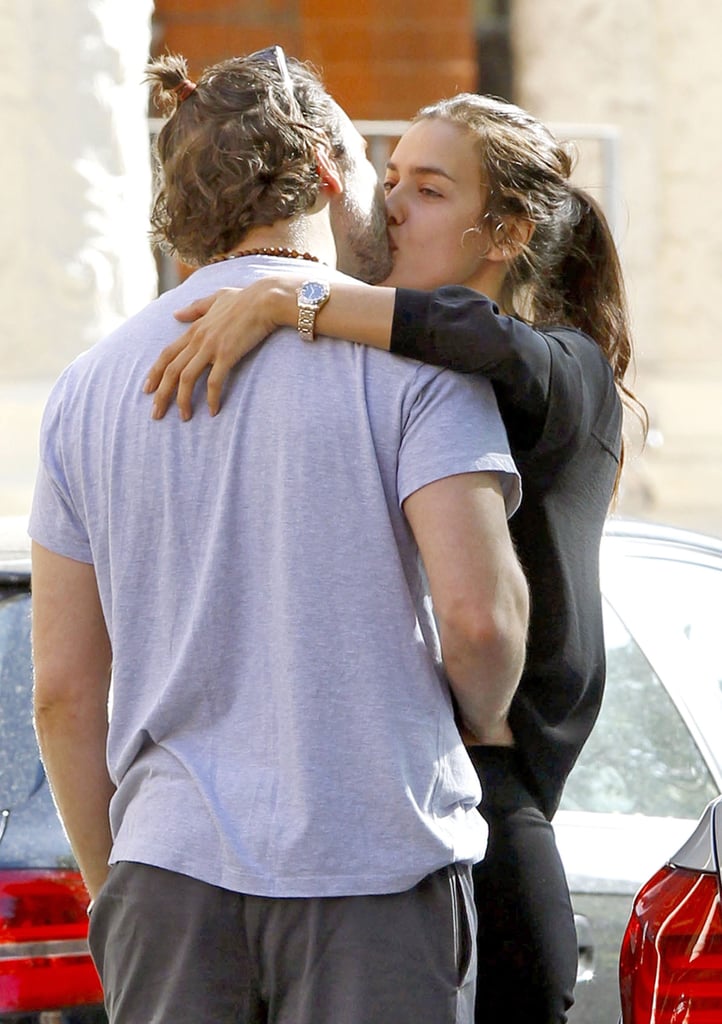 Bradley Cooper [8] and Irina Shayk got passionate in London in May 2015.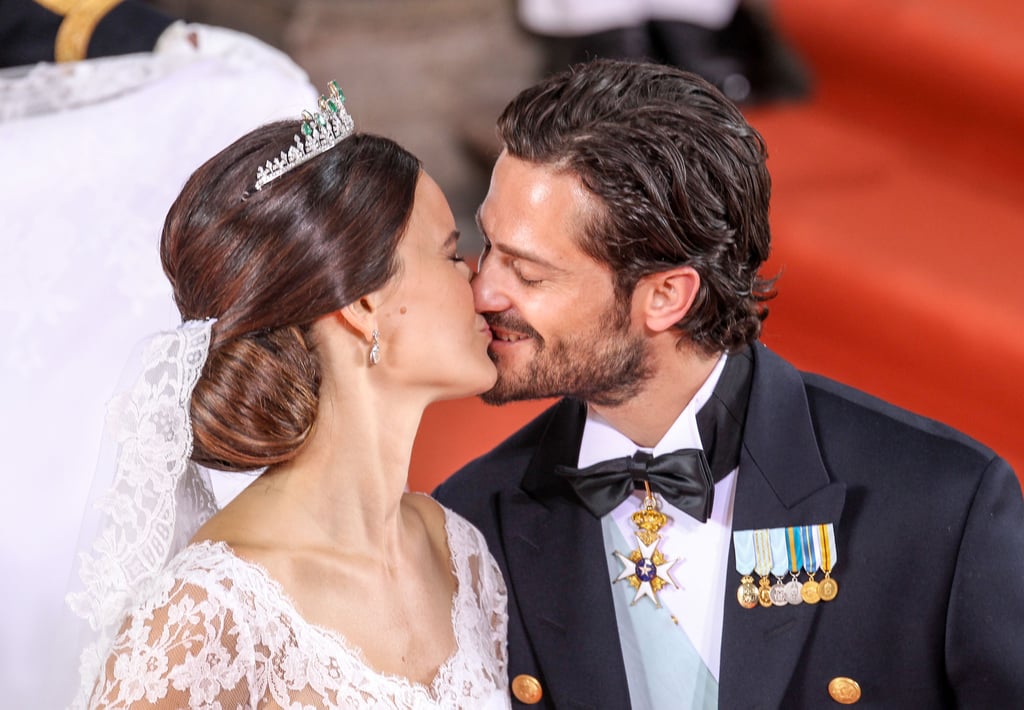 Prince Carl Philip and Princess Sofia of Sweden had a superromantic royal wedding [9] in June 2015.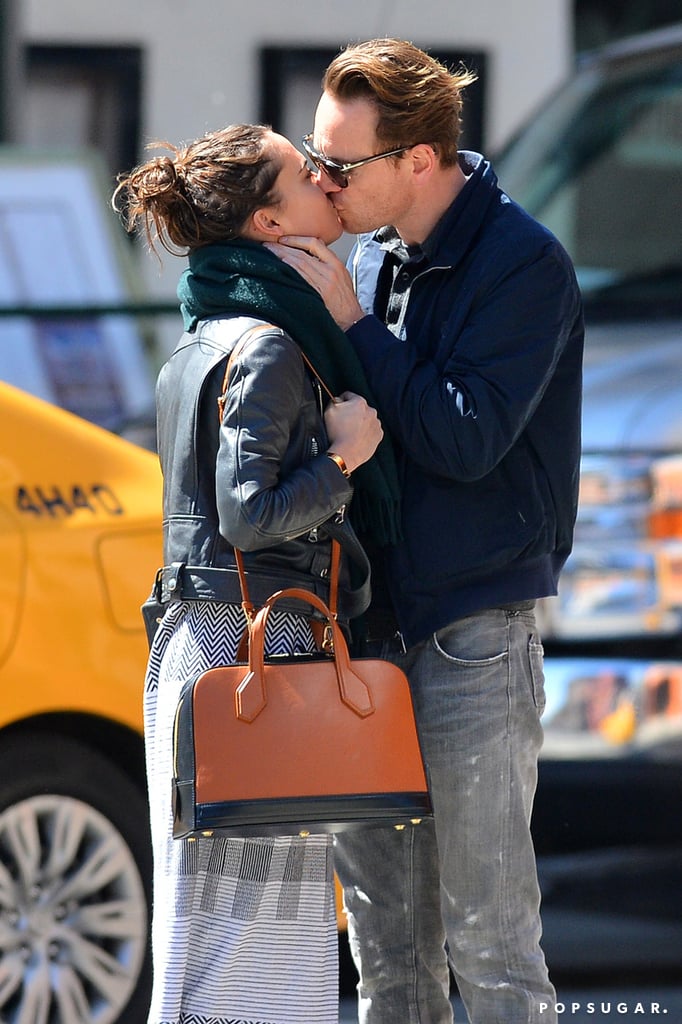 Michael Fassbender and Alicia Vikander showed off their connection in NYC in April 2015.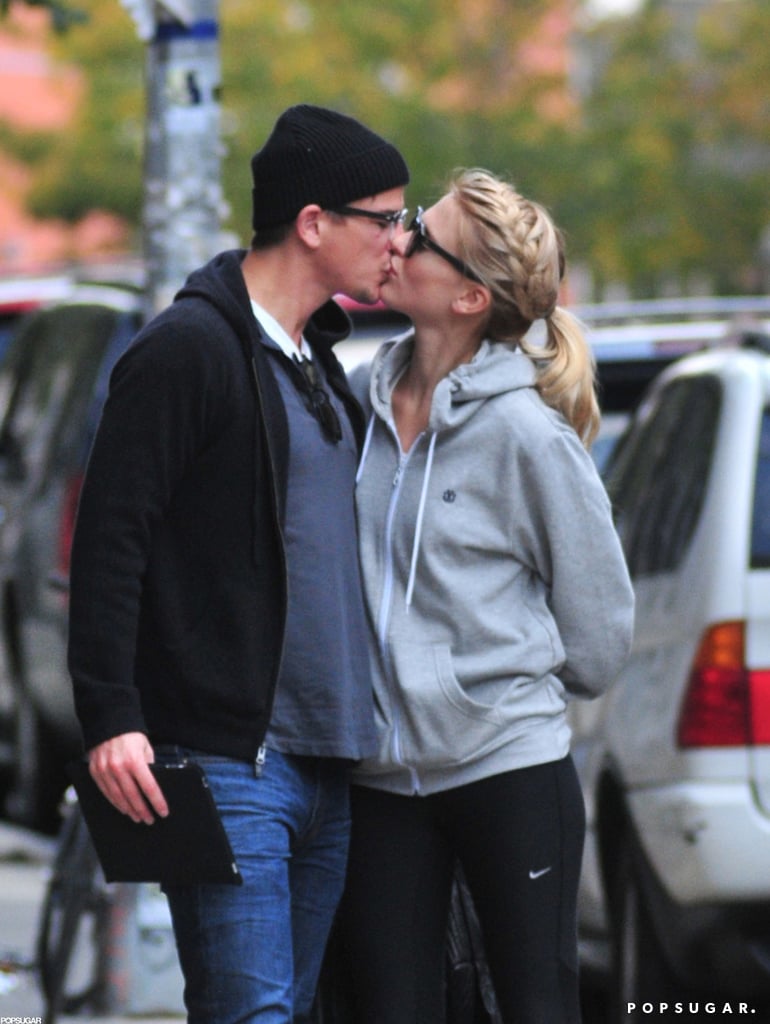 Josh Hartnett [10] and Sophia Lie locked lips on the streets of NYC in October 2011.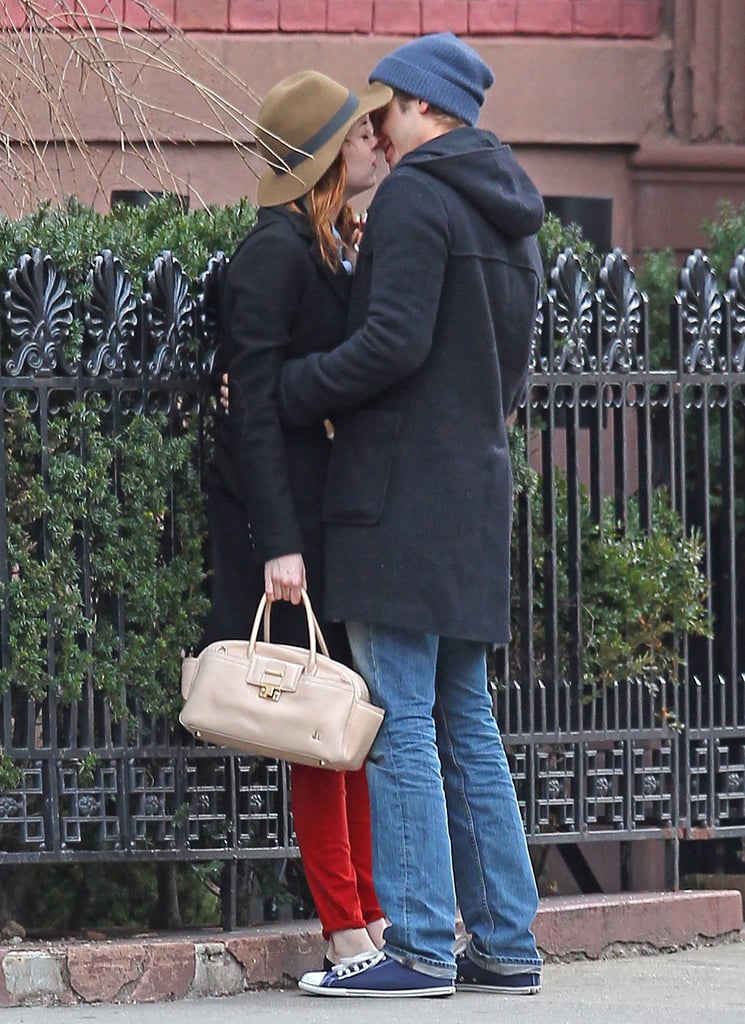 Andrew Garfield planted a kiss on Emma Stone [11] on the streets of NYC in January 2012.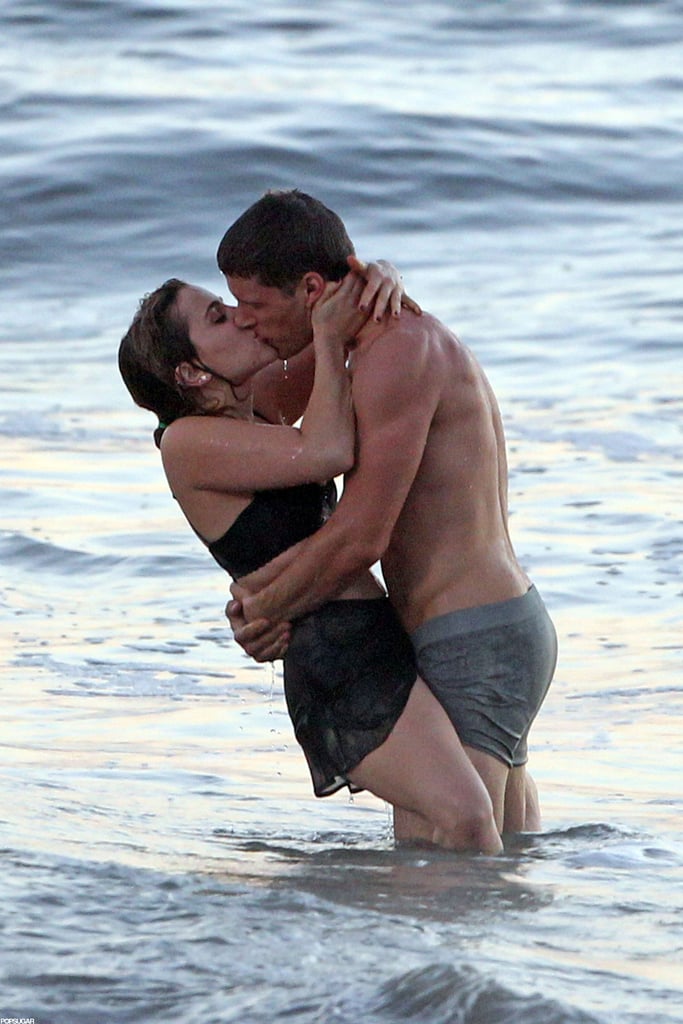 Mae Whitman and Matt Lauria filmed a racy scene for Parenthood on an LA beach in October 2012.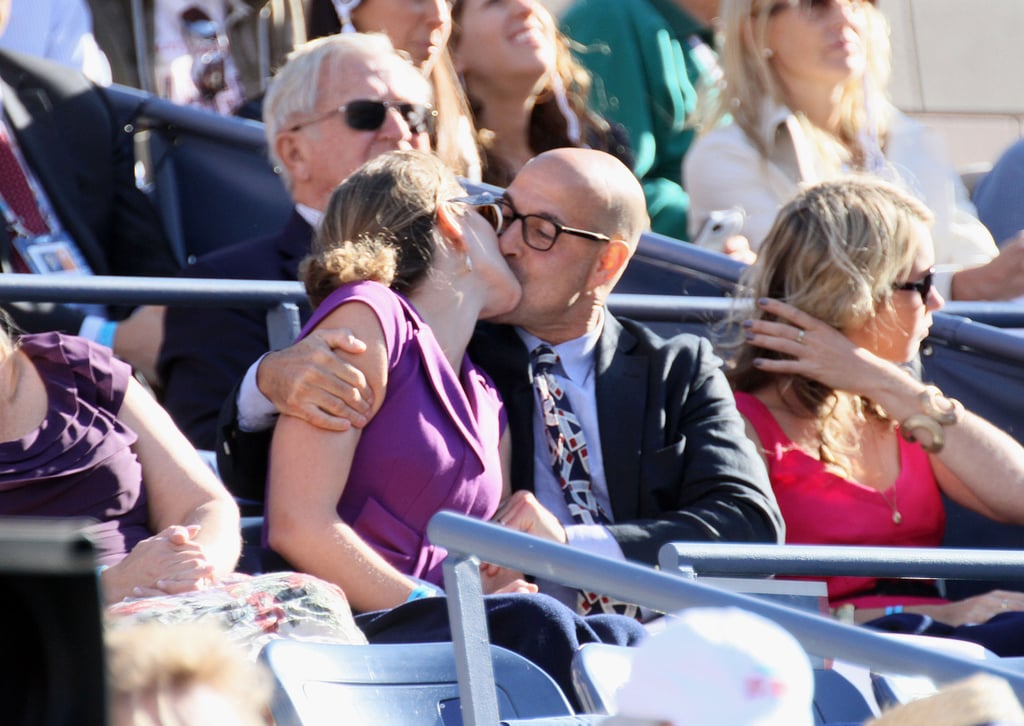 Stanley Tucci and Felicity Blunt kissed in the stands at the US Open in September 2012.
Bradley Cooper [12] and Zoe Saldana [13] kissed on the set of their movie The Words in June 2011.
Justin Bieber grabbed Selena Gomez [14] in the Hawaiian waters while on vacation together in May 2011.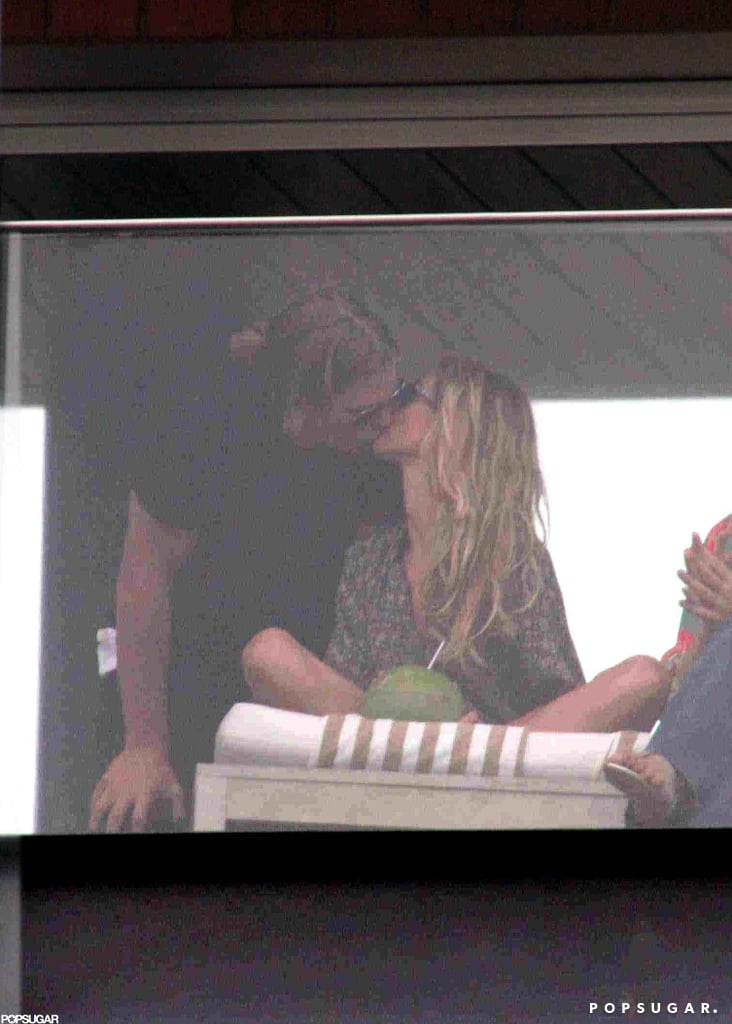 Tom Brady [15] and Gisele Bündchen [16] let their love flags fly during a Rio getaway in March 2011.
Natalie Portman [17] and Benjamin Millepied couldn't keep their hands off each other in May 2011 in NYC.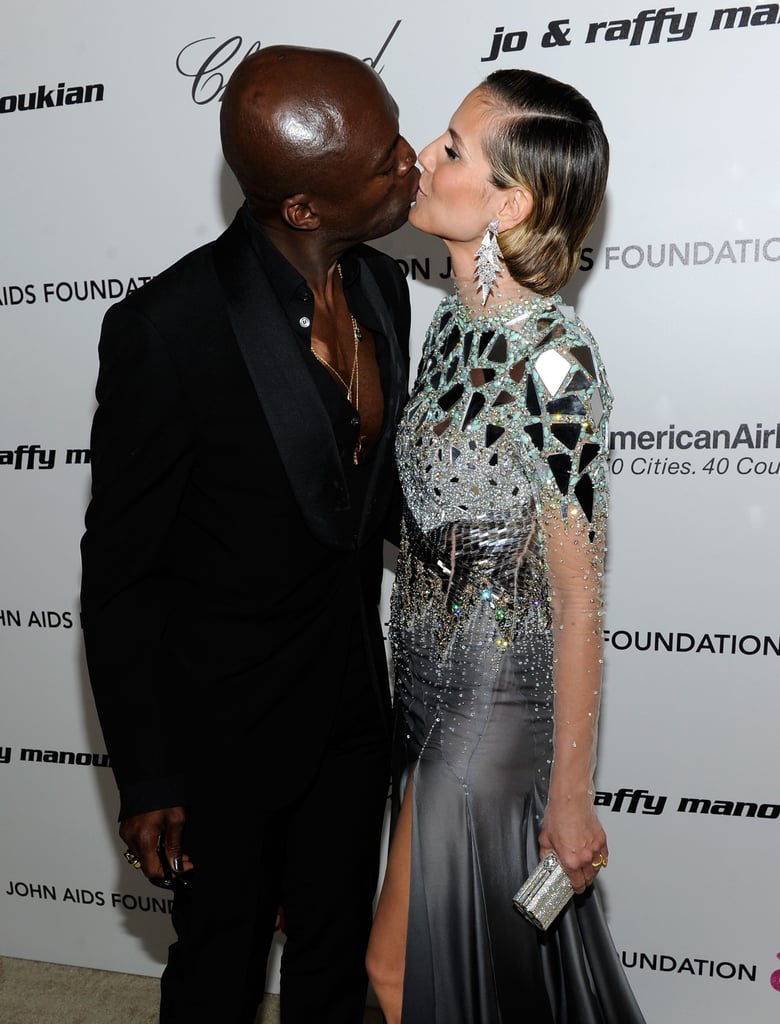 Heidi Klum [18] and Seal put on a show of affection prior to Elton John's annual Oscar viewing party in LA in February 2011.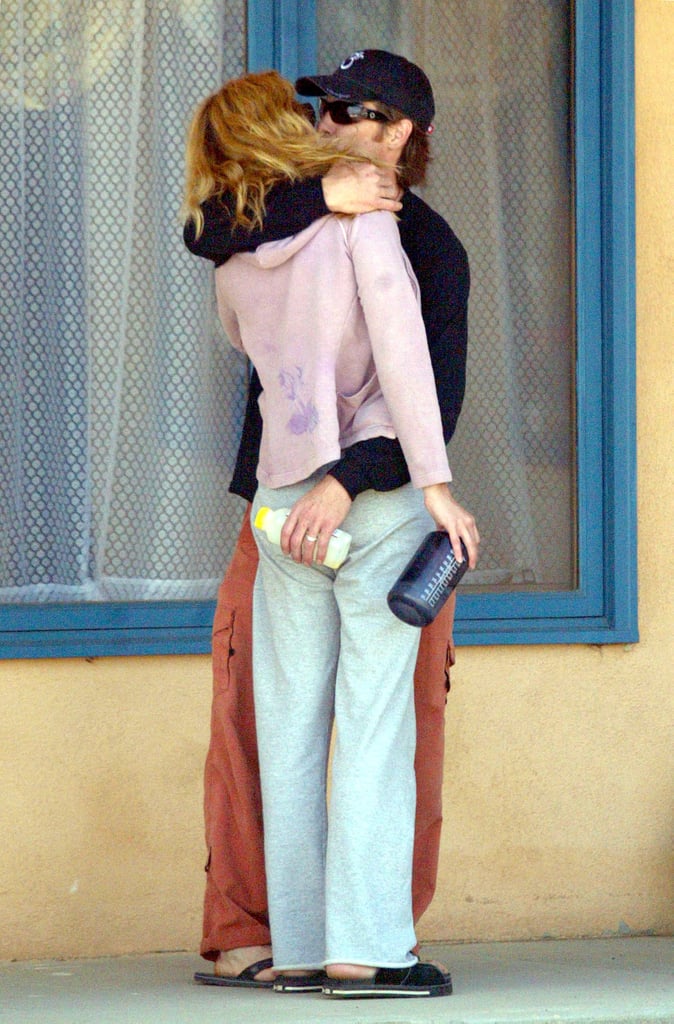 Julia Roberts [19] and Danny Moder couldn't keep their hands off each other in June 2011 in New Mexico.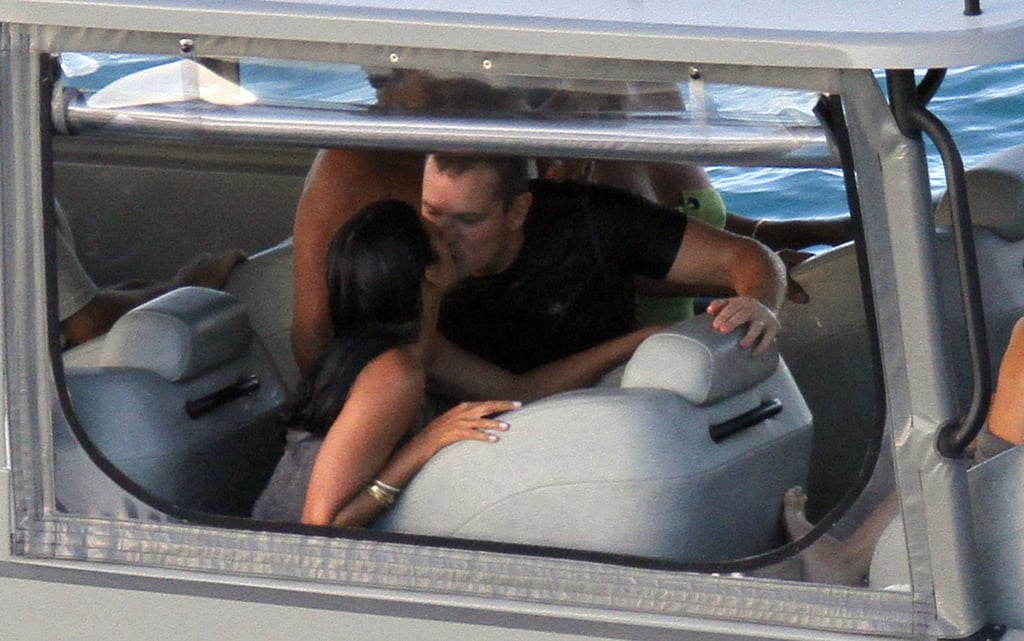 Matt and Luciana Damon kissed during a January vacation to St. Barts in 2012.
Robert Downey Jr. and his wife, Susan, shared a kiss in NYC after an appearance on The Late Show With David Letterman in April 2010.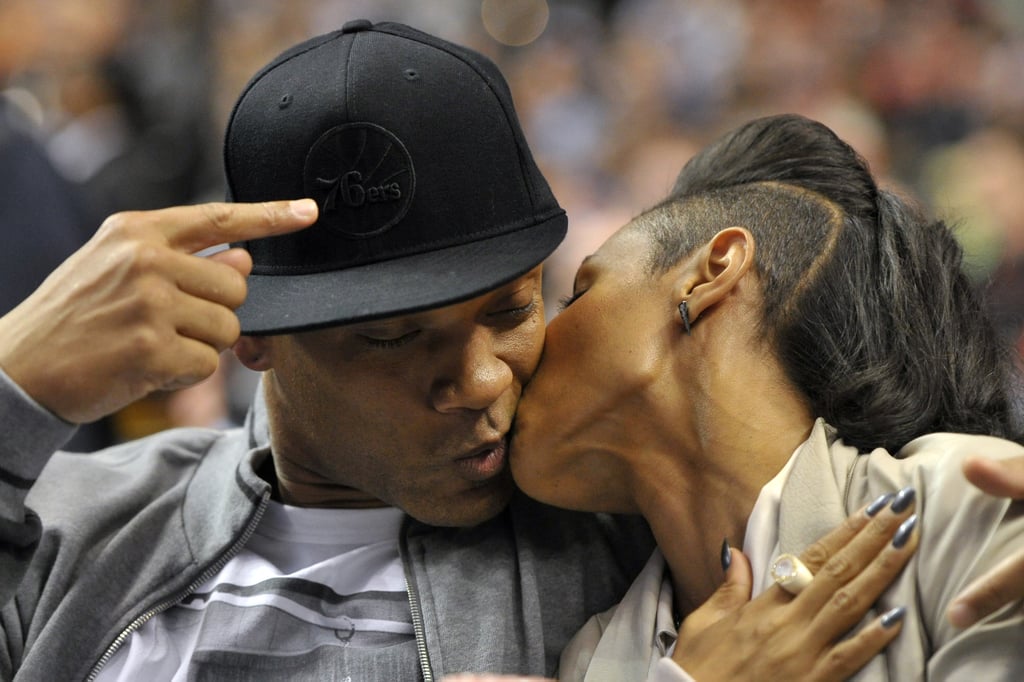 Will Smith [20] and Jada Pinkett Smith [21] shared a little smooch in May 2012 during a Philadelphia 76ers home game.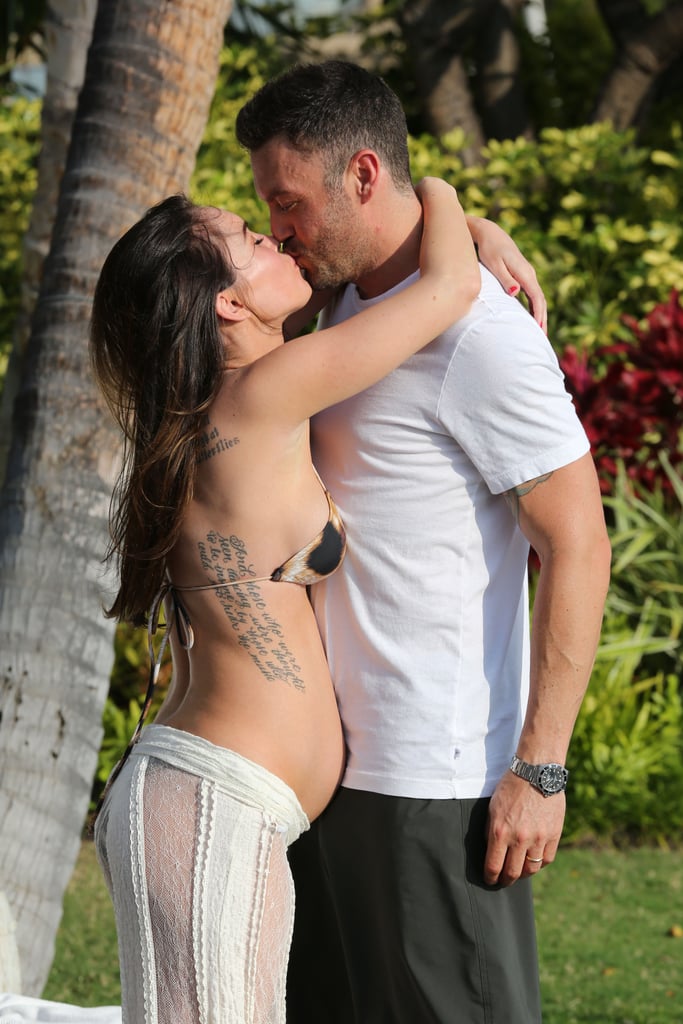 Pregnant Megan Fox [22] planted a passionate kiss on Brian Austin Green [23] on an escape to Hawaii in June 2012.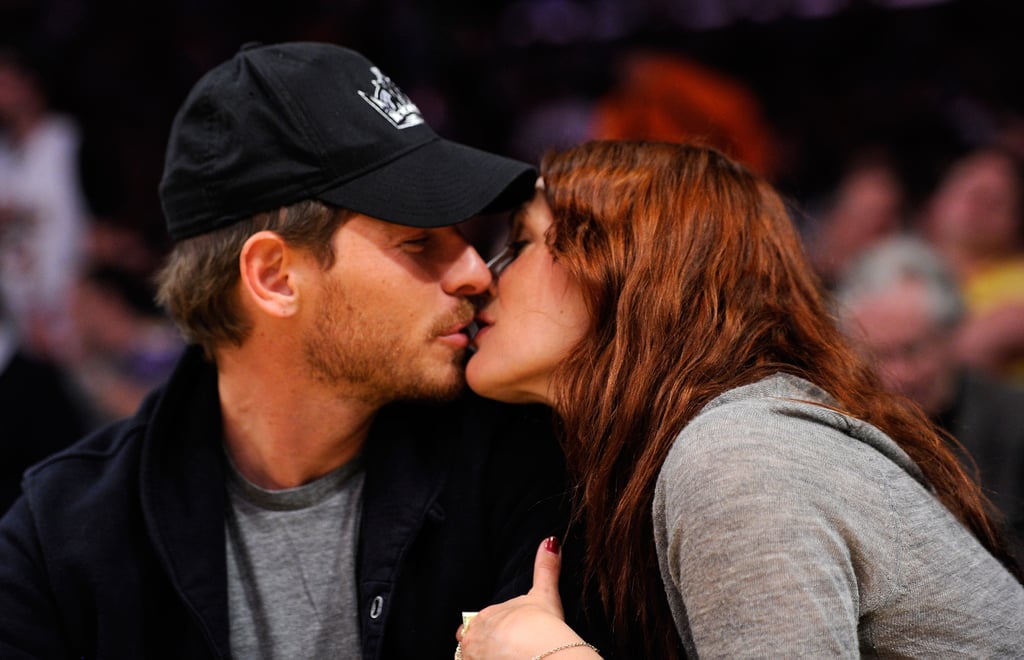 Drew Barrymore [24] locked lips with Will Kopelman during a visit to LA's Staples Center in April 2011.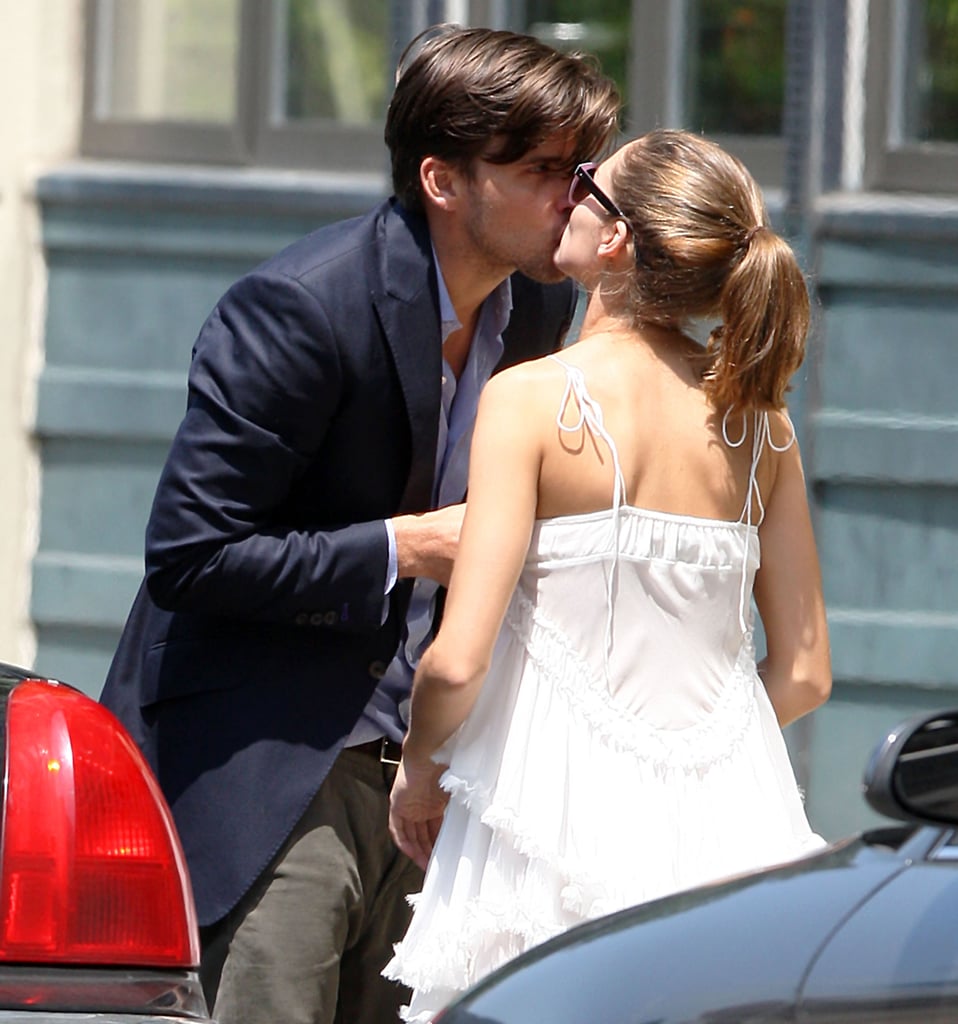 Olivia Palermo gave boyfriend Johannes Huebl a goodbye kiss in NYC in May 2012.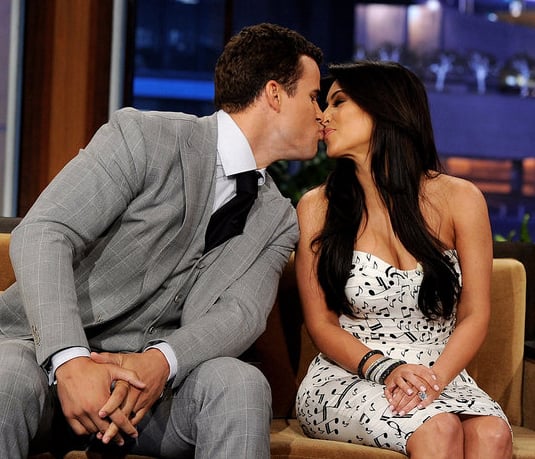 Kris Humphries and Kim Kardashian [25] looked completely in love in October 2011 during an appearance on The Tonight Show.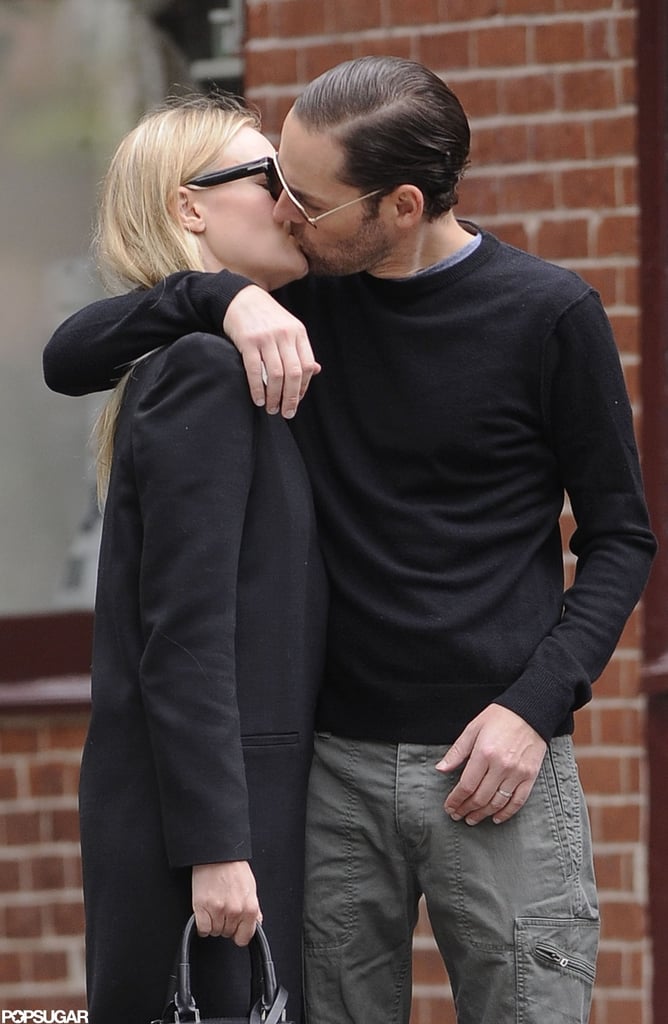 Kate Bosworth [26] and Michael Polish shared an NYC kiss in June 2012.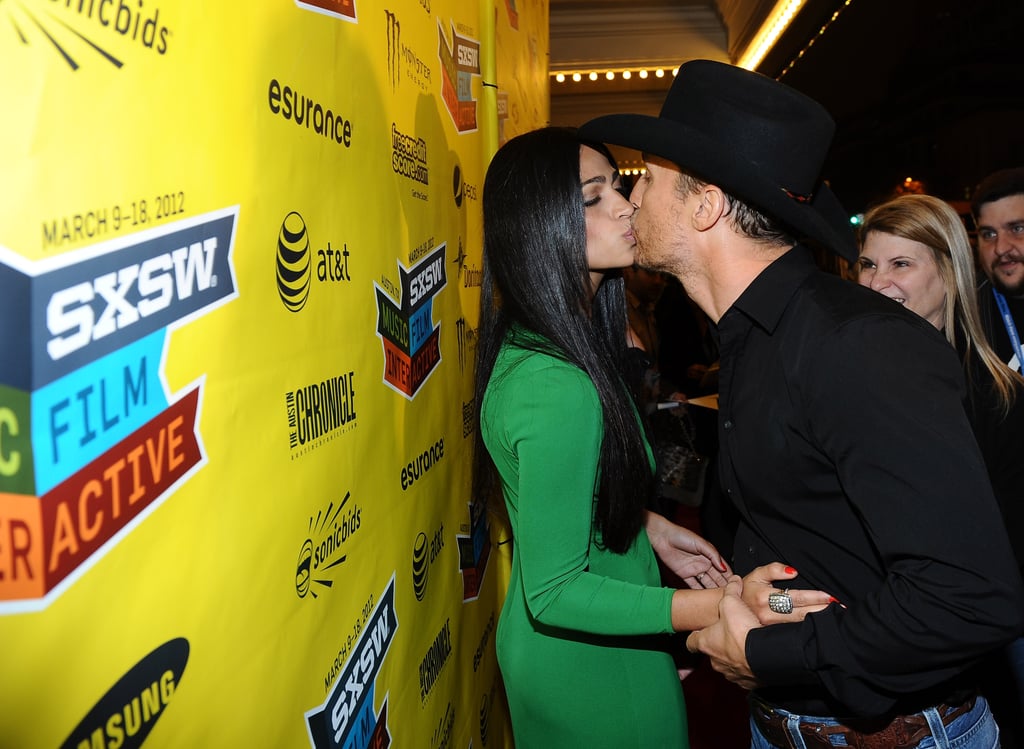 Matthew McConaughey [27] smacked one on Camila Alves at a March 2012 event in Austin.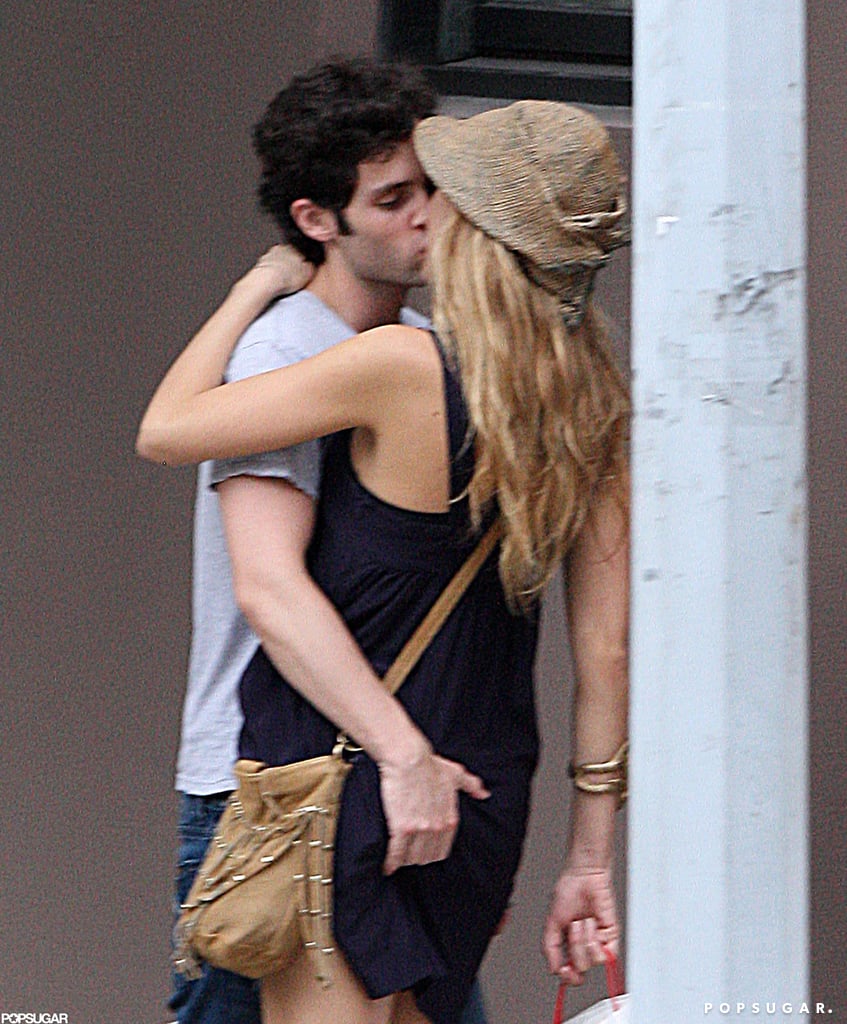 Penn Badgley [28] got a handful during an NYC makeout session with Blake Lively [29] in July 2010.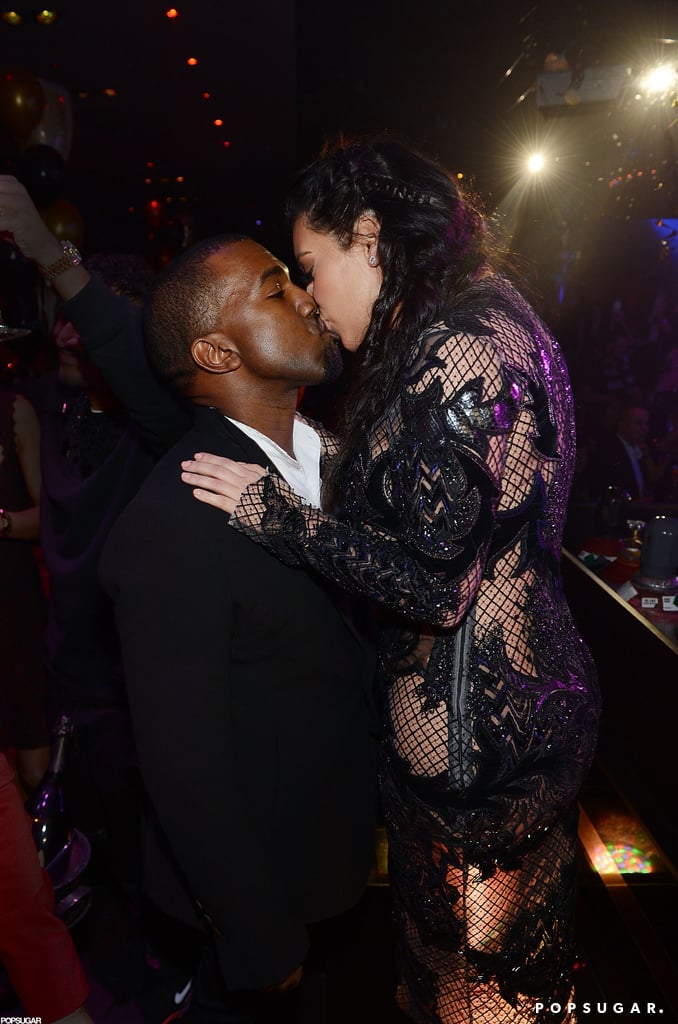 Kanye West [30] and Kim Kardashian [31] had lots to share affection over after announcing their pregnancy news on New Year's Eve 2013 in Las Vegas.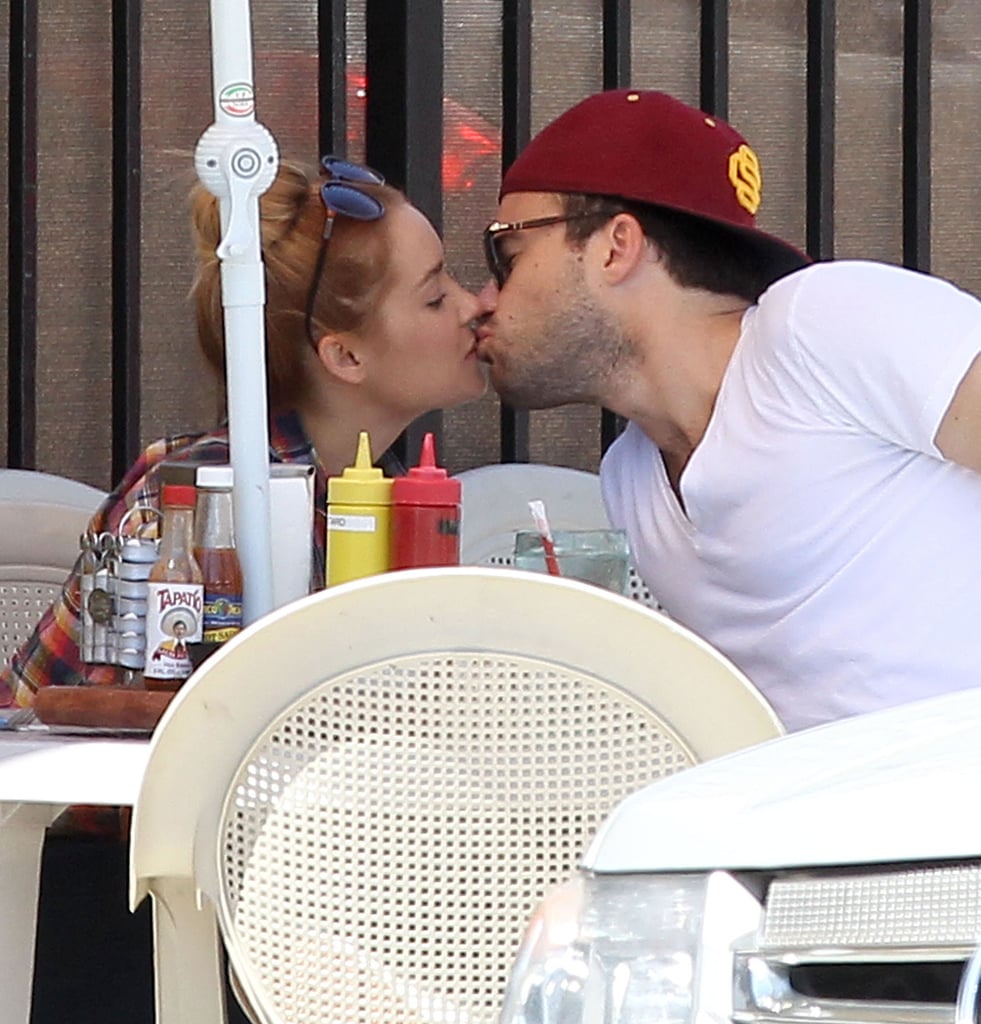 Lauren Conrad [32] kissed her boyfriend, William Tell, during a loved-up breakfast date in LA in June 2012.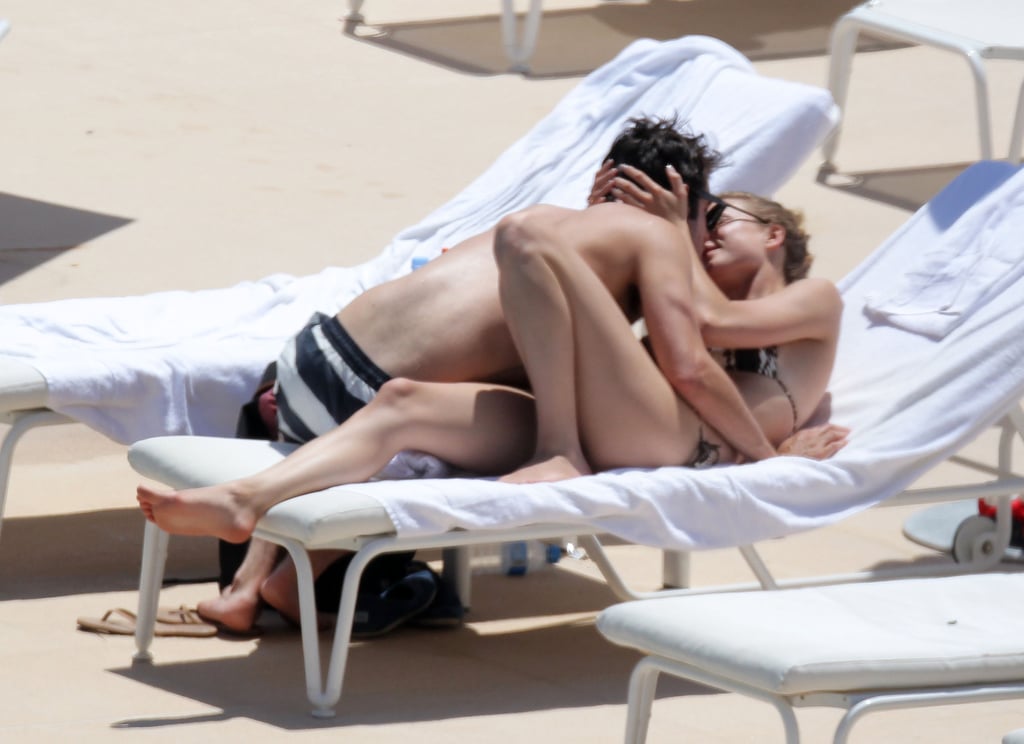 Emily VanCamp and Joshua Bowman were all over each other in June 2012 during their romantic getaway to Monaco.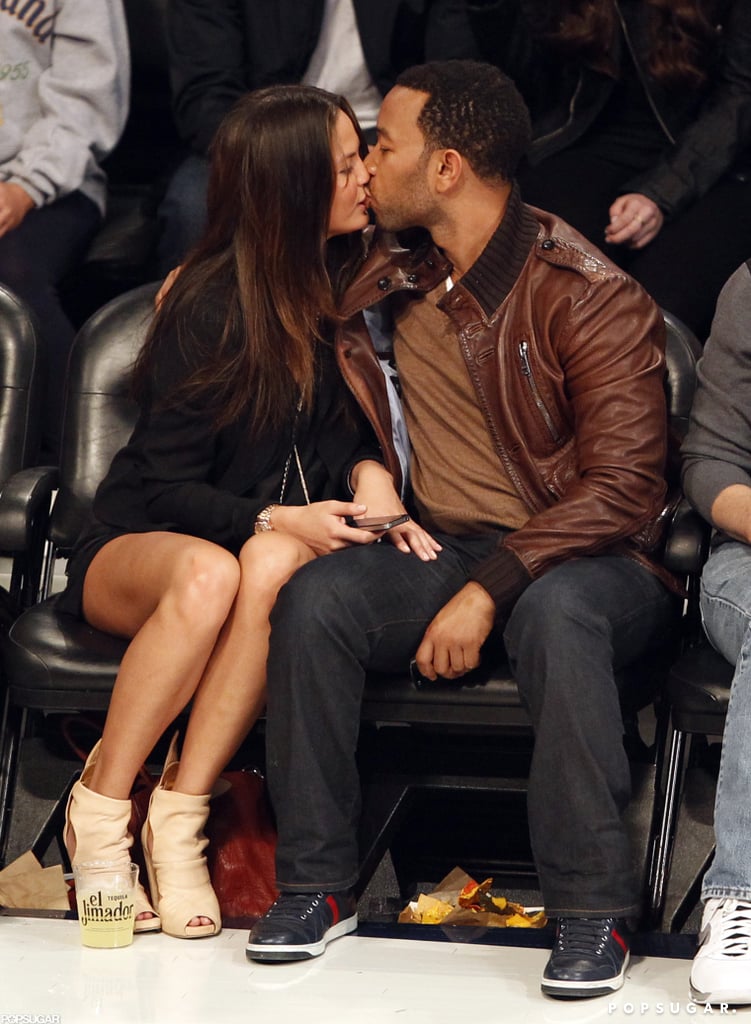 John Legend [33] and Chrissy Teigen kept themselves occupied at a Lakers game in February 2011.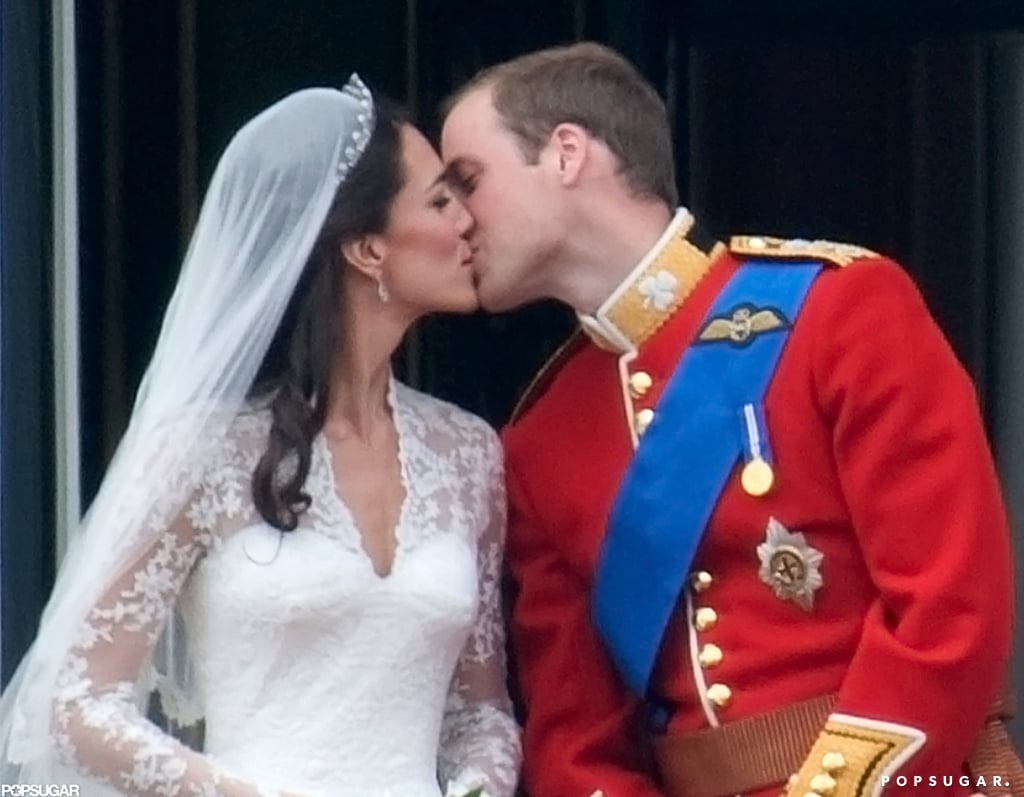 The most famous kiss goes to Kate Middleton and Prince William after their wedding [34] on the balcony of Buckingham Palace in April 2011.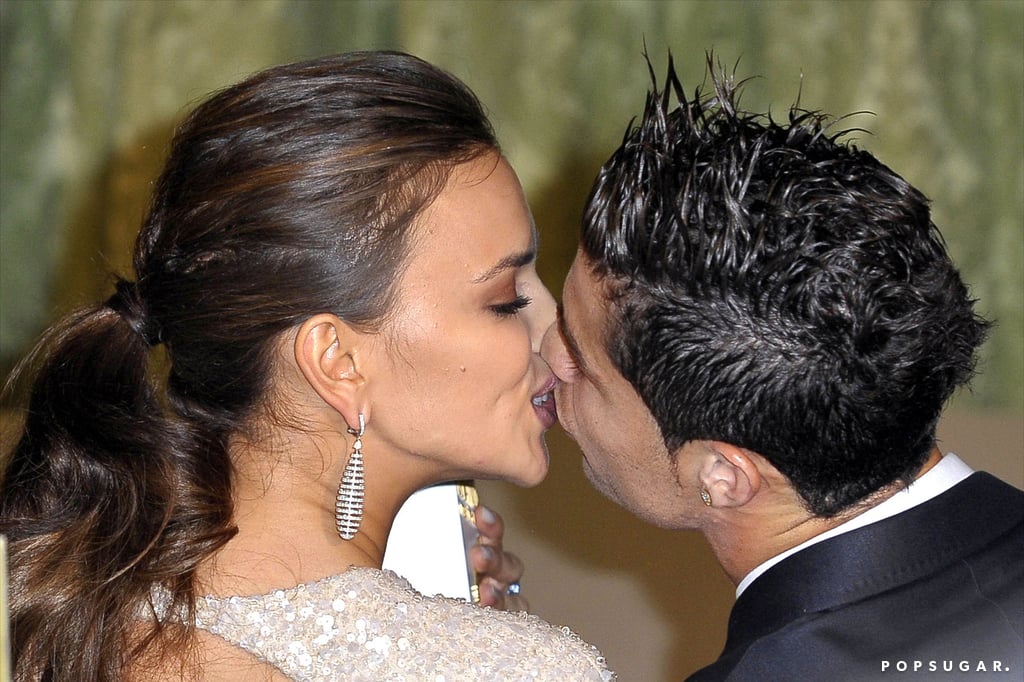 Cristiano Ronaldo and Irina Shayk got close at the November 2011 Marie Claire Prix de la Mode Awards in Madrid.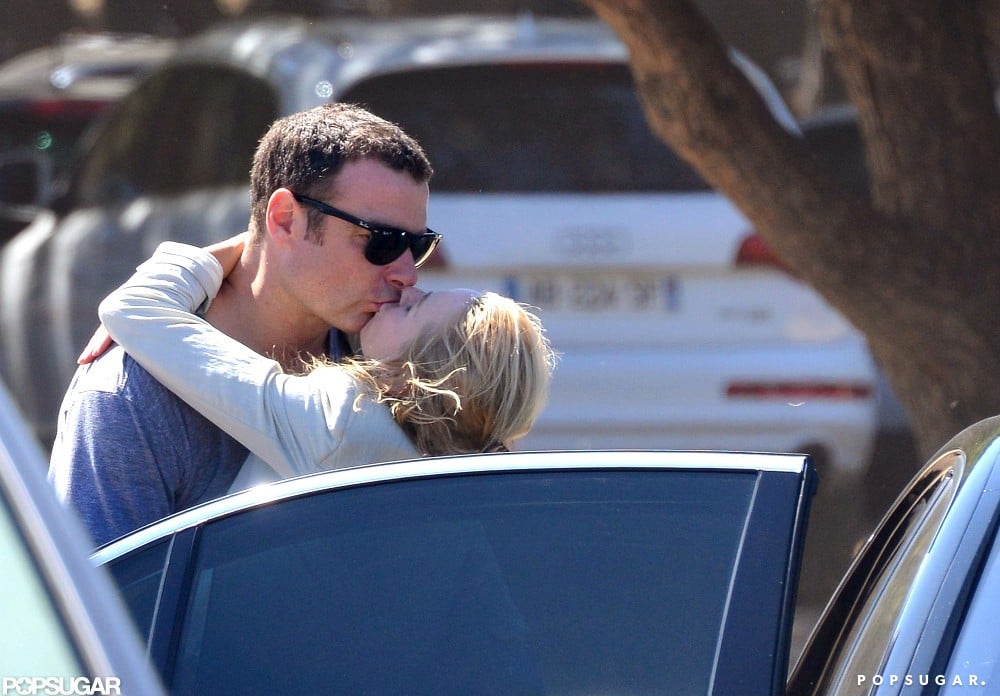 Naomi Watts [35] and Liev Schreiber [36] kissed during a July 2012 trip to the South of France.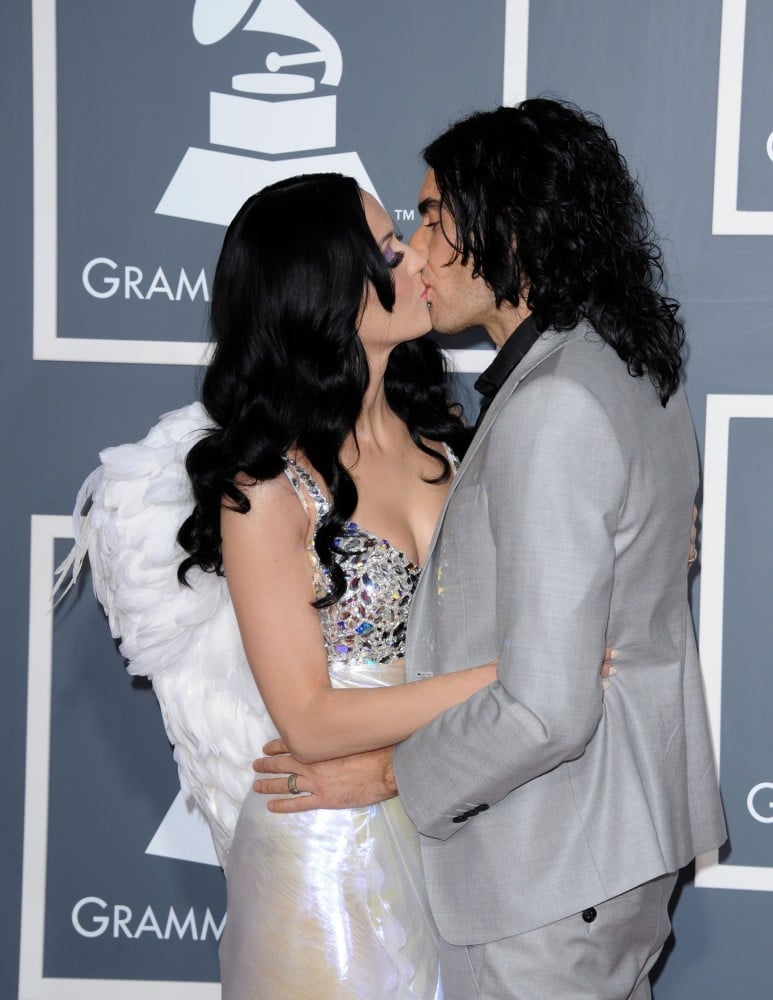 Katy Perry [37] got a good-luck peck from her then-husband Russell Brand [38] at the Grammys in February 2011.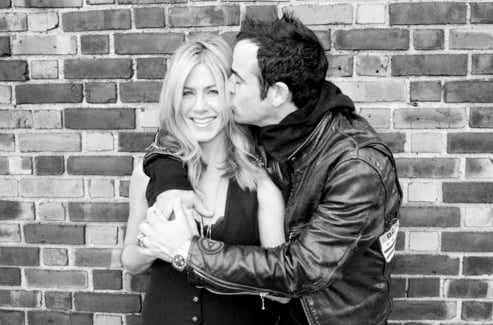 Justin Theroux planted a kiss on Jennifer Aniston [39]'s cheek in late 2011.
Source: Terry's Diary [40]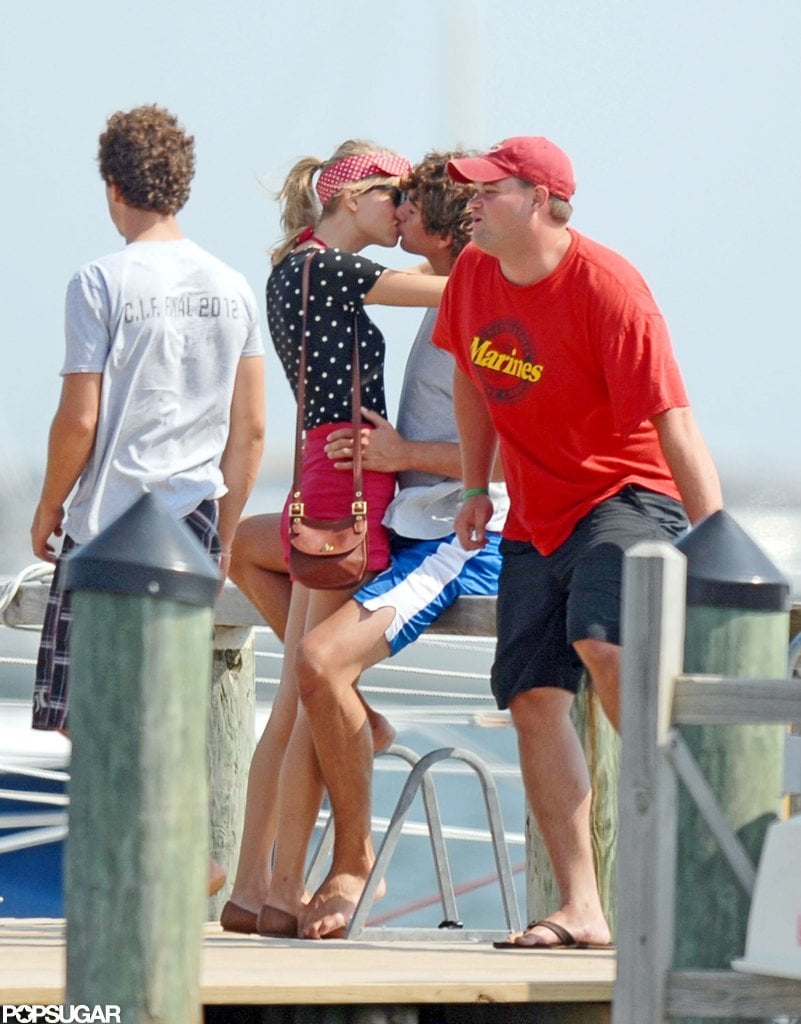 Taylor Swift [41] and Conor Kennedy kissed during their stay on Cape Cod in August 2012.
Robert Pattinson [42] leaned in for a kiss from Kristen Stewart [43] in the backseat of an NYC cab in April 2011.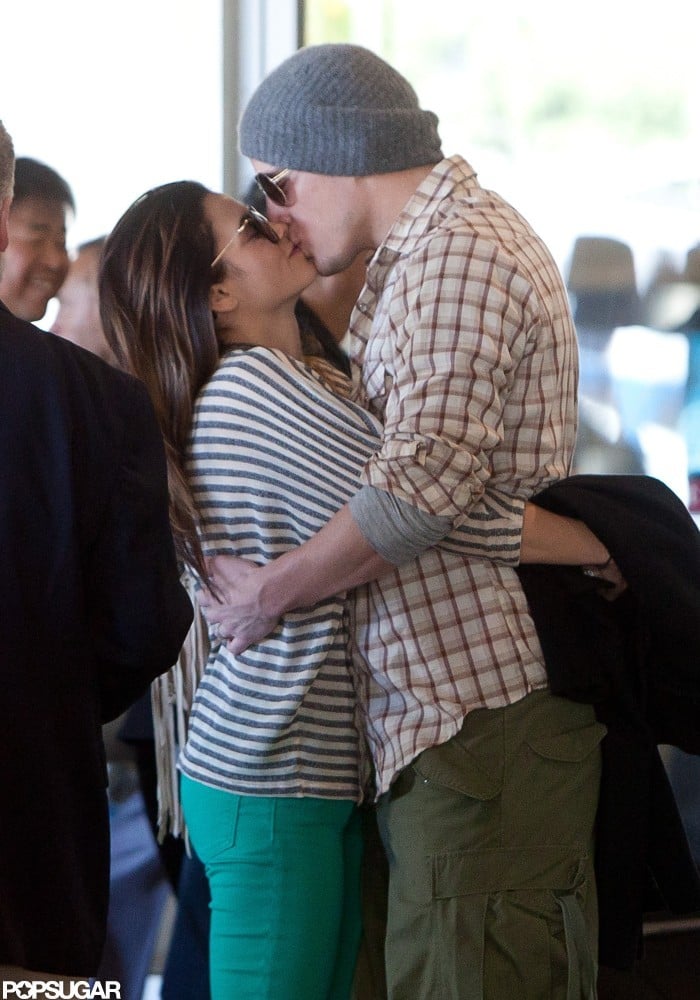 Channing Tatum [44] and Jenna Dewan shared a sweet kiss while waiting for their car outside of LAX in February 2012.
Mariah Carey [45] stole a kiss from husband Nick Cannon during a trip to Paris in April 2012.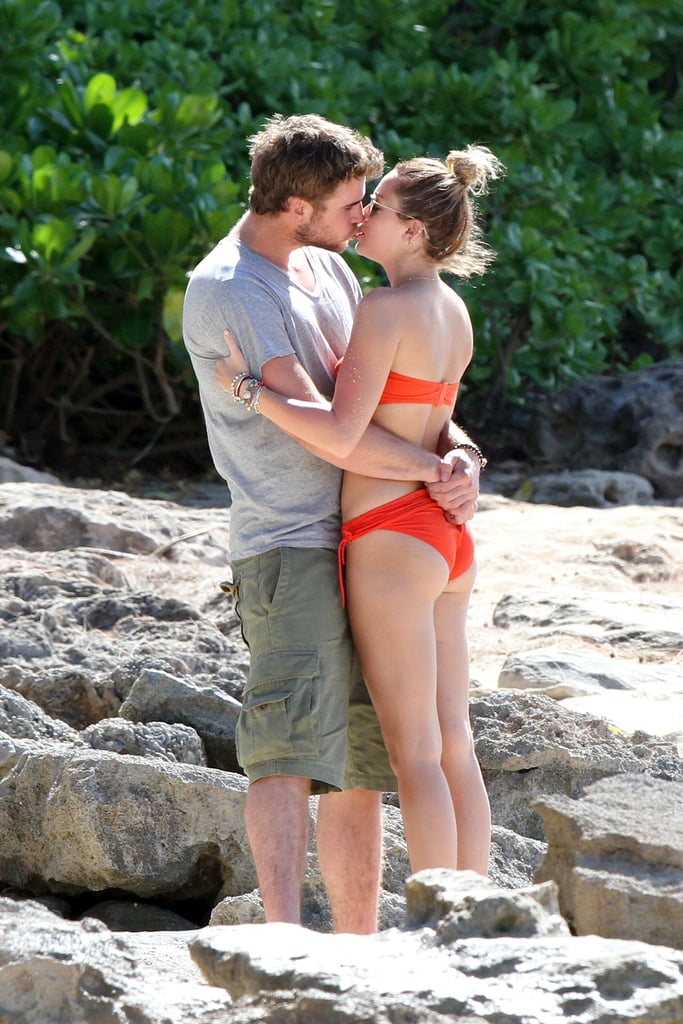 Miley Cyrus [46] and Liam Hemsworth kissed on the beach in Hawaii in December 2011.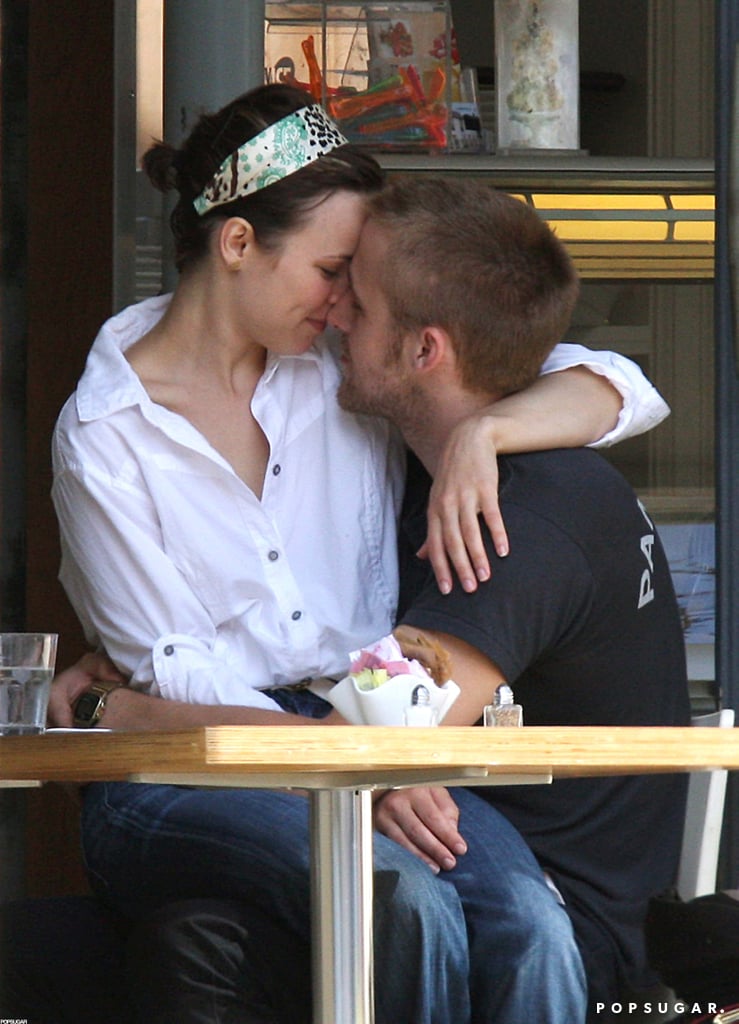 Ryan Gosling [47] and Rachel McAdams [48] shared a sweet, PDA-filled Toronto lunch back in August 2008.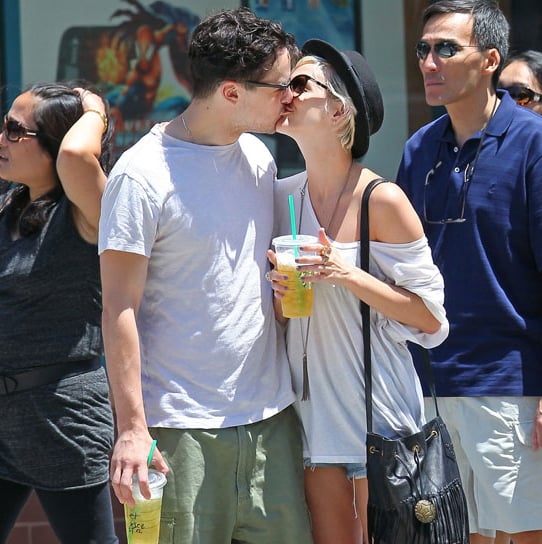 Ashlee Simpson [49] and Vincent Piazza got affectionate in the sun in NYC in July 2011.
Justin Timberlake [50] embraced Jessica Biel [51] in LA back in August 2008.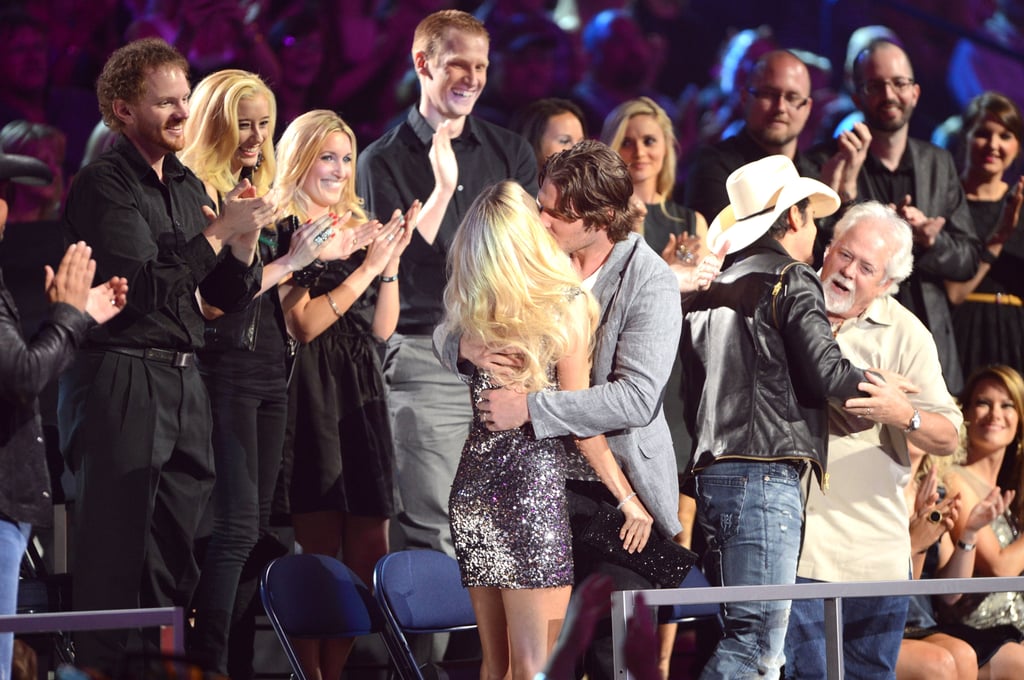 Carrie Underwood [52] and Mike Fisher embraced in the crowd during the June 2012 CMT Awards in Nashville.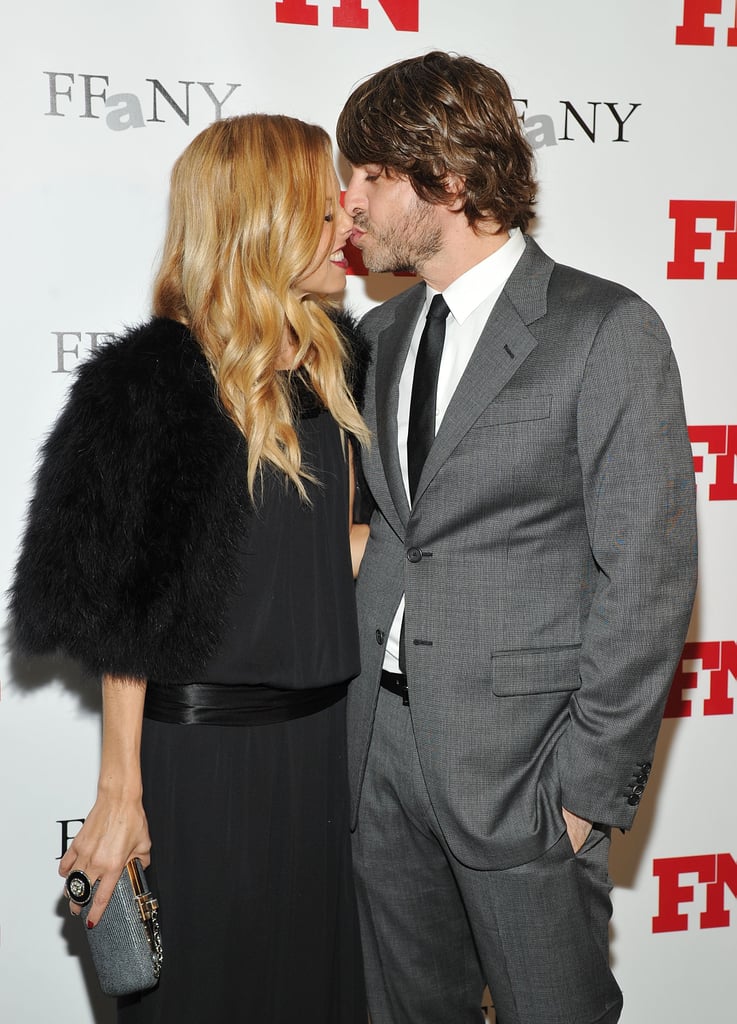 Rachel Zoe [53] got a kiss on the nose from her husband, Rodger Berman, at an NYC fashion event in November 2011.
Scarlett Johansson [54] and Romain Dauriac locked lips on the streets of NYC in December 2012.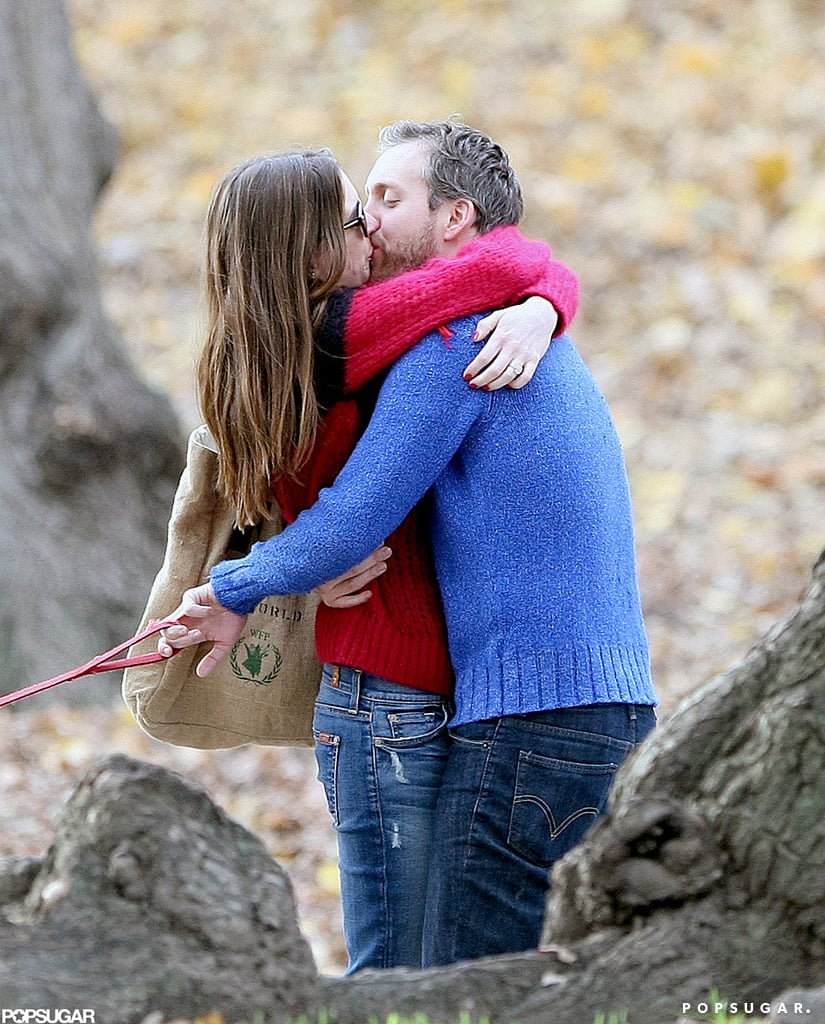 Anne Hathaway [55] and Adam Shulman shared a kiss in Manhattan in November 2011.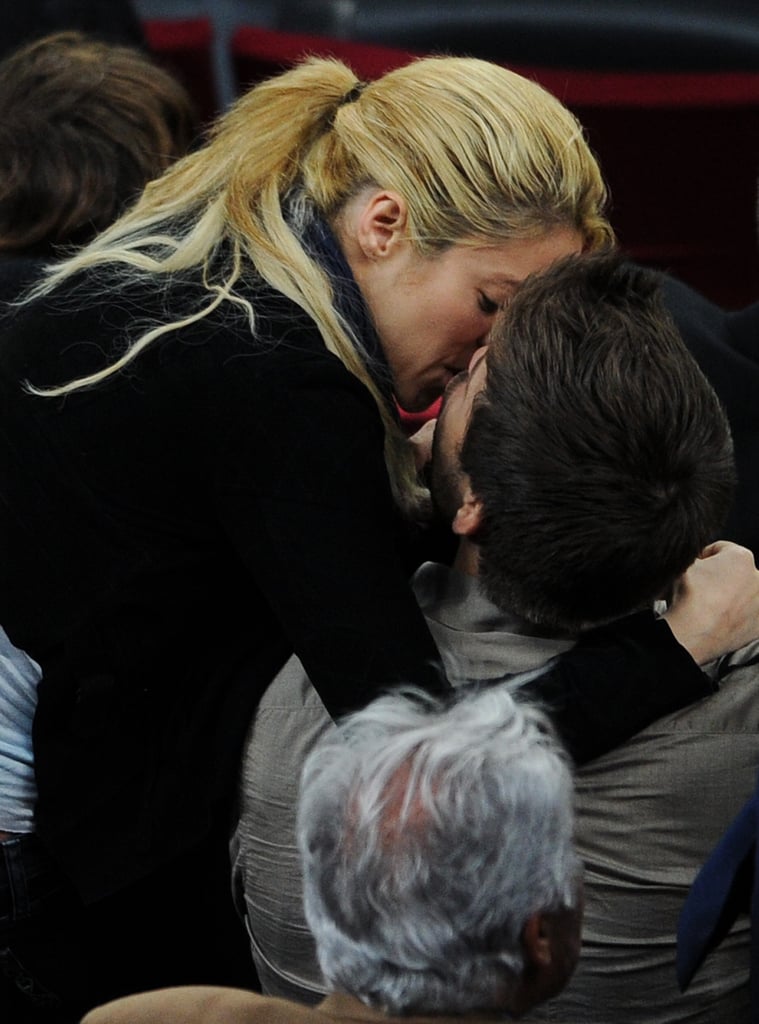 Shakira [56] kissed Barcelona player Gerard Piqué during the La Liga match in Barcelona in April 2011.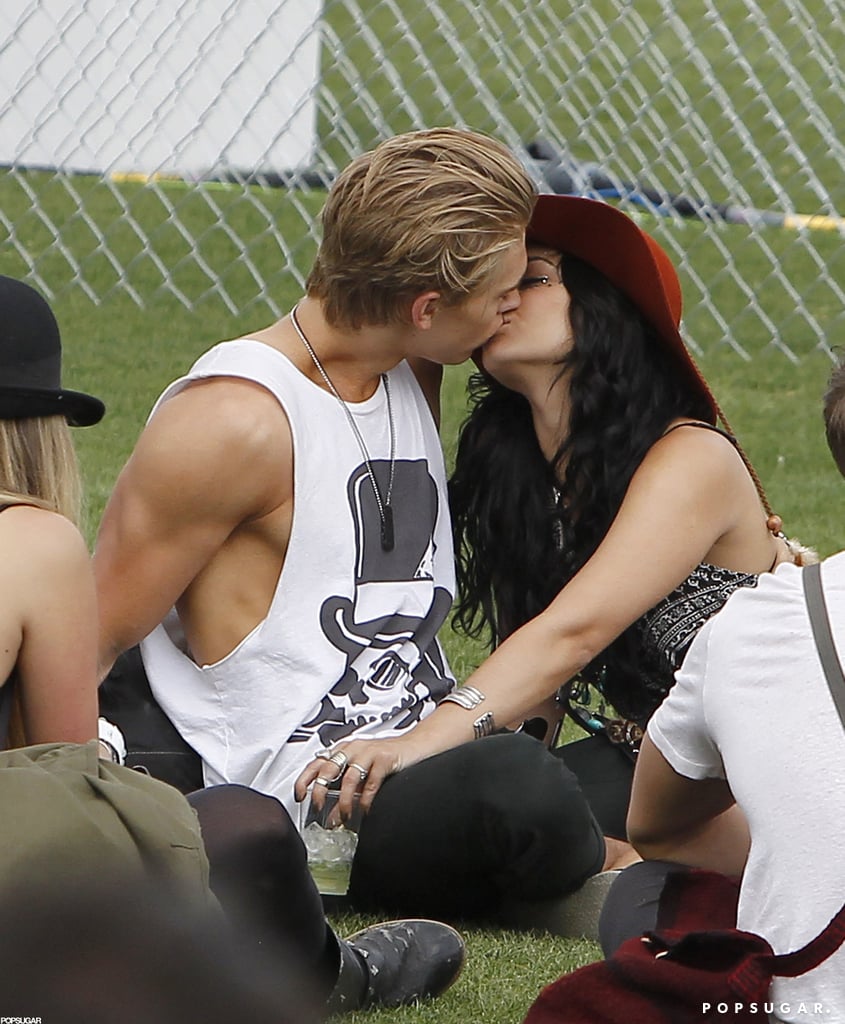 Vanessa Hudgens [57] and boyfriend Austin Butler made moves on each other at the Coachella Music Festival in April 2012.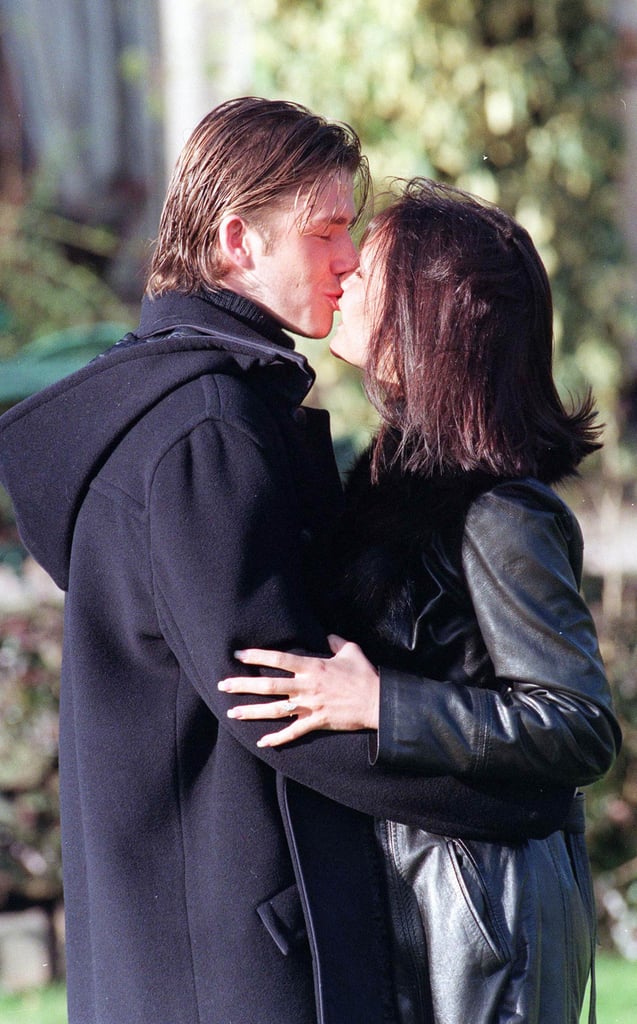 David and Victoria Beckham [58] embraced outside of their Chester, UK, hotel after announcing their engagement in January 1998.
Doutzen Kroes and her husband Sunnery James kissed on the beach in Miami in March 2013.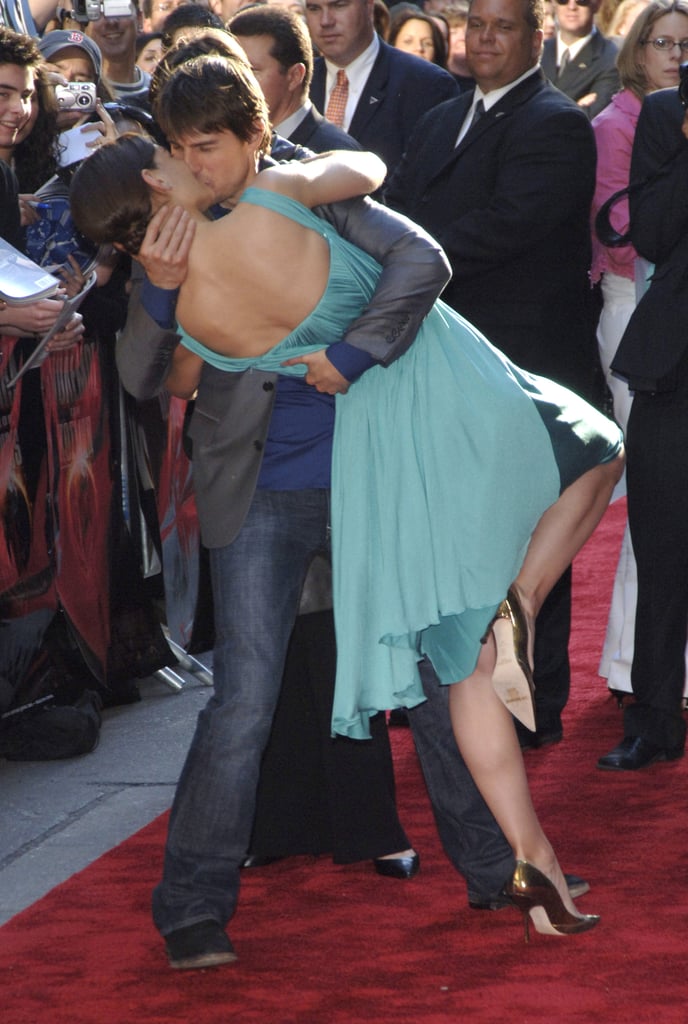 Tom Cruise [59] dipped Katie Holmes [60] on the red carpet in June 2005 at the NYC War of the Worlds premiere.
Tom Sturridge and Sienna Miller [61] shared a passionate kiss on a May 2012 getaway to Portofino, Italy.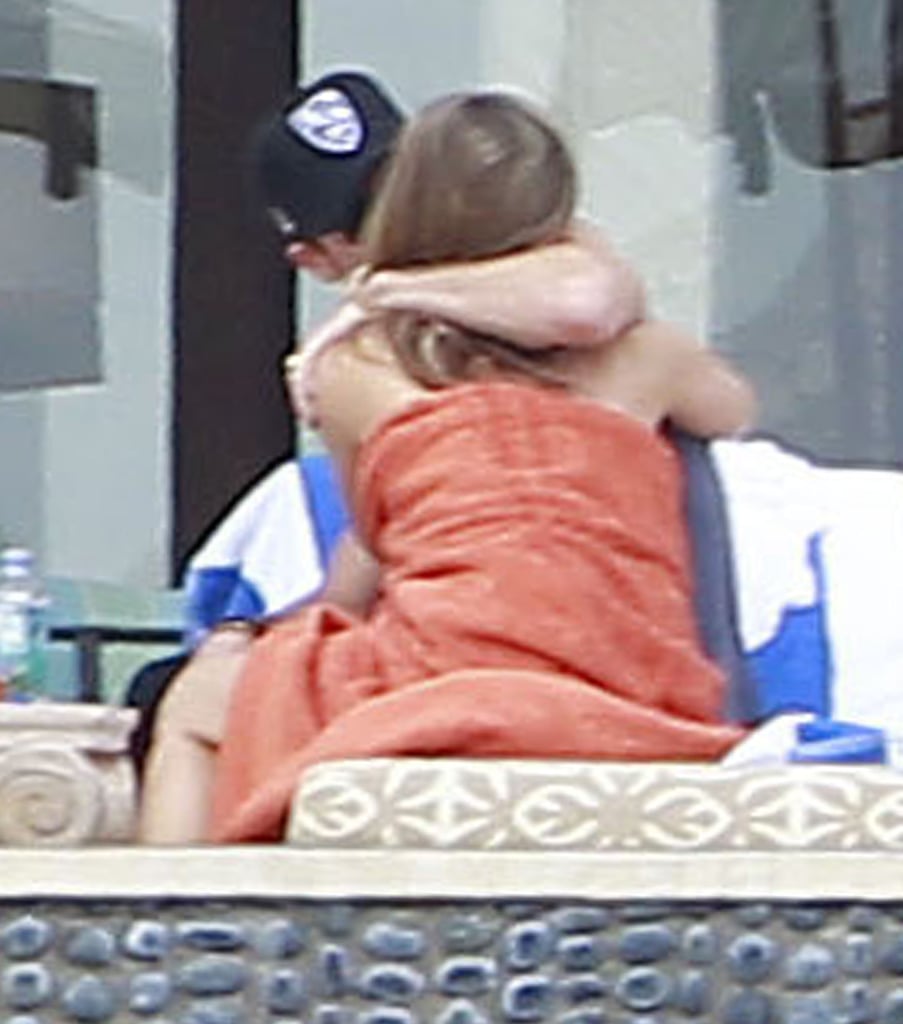 Jennifer Aniston [62] and Justin Theroux kissed after soaking up the sun in Mexico in January 2013.
Newly engaged Olivia Wilde [63] and Jason Sudeikis could hardly keep their hands off each other while sightseeing in Rome in October 2012.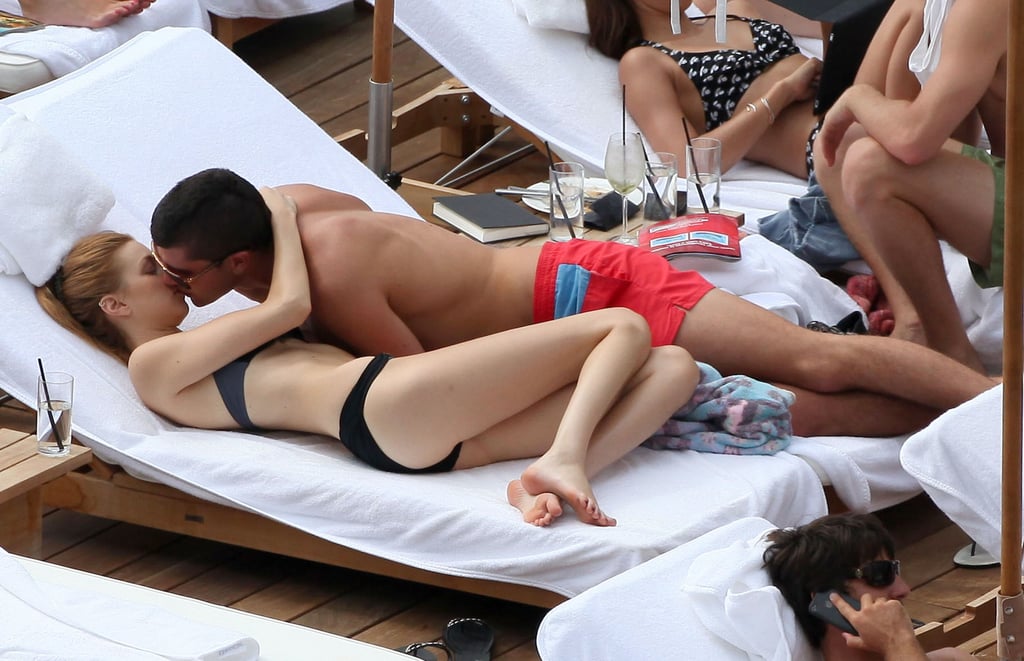 Whitney Port [64] made out with Ben Nemtin during a Hawaii getaway in October 2010.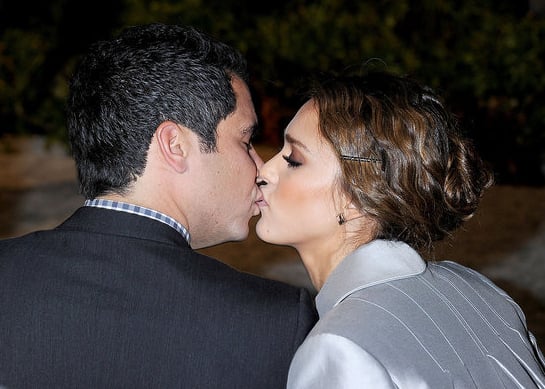 Cash Warren and Jessica Alba [65] got swept up at an LA Swarovski event in November 2011.
Dax Shepard and Kristen Bell [66] hugged and kissed on the beach in Miami in January 2008.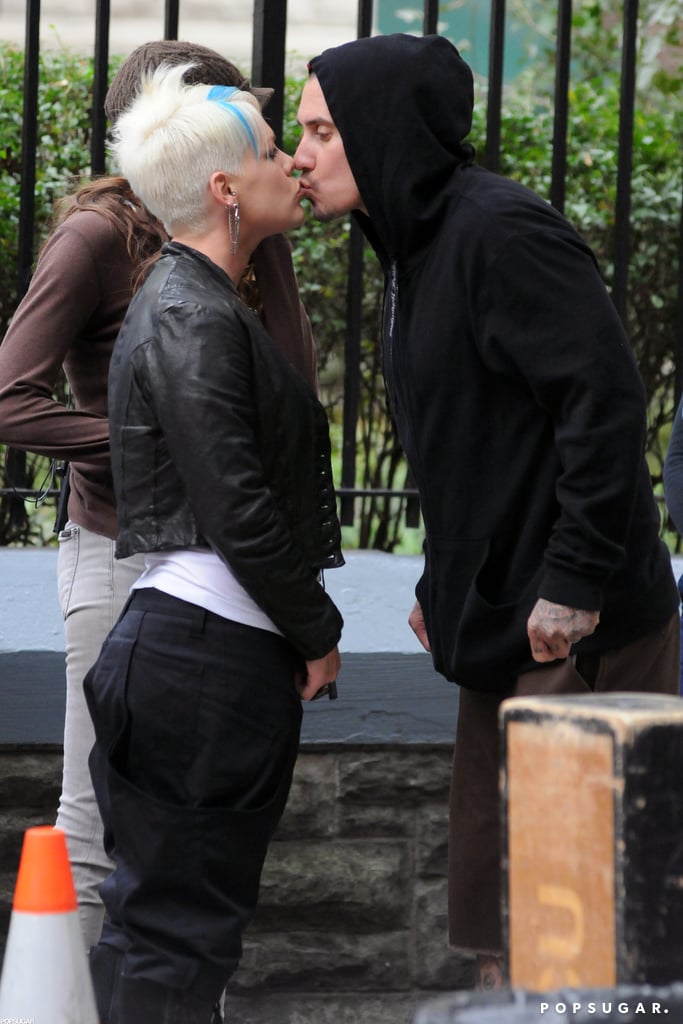 Pink and Carey Hart exchanged an adorable peck on the NYC set of her movie Thanks For Sharing in October 2011.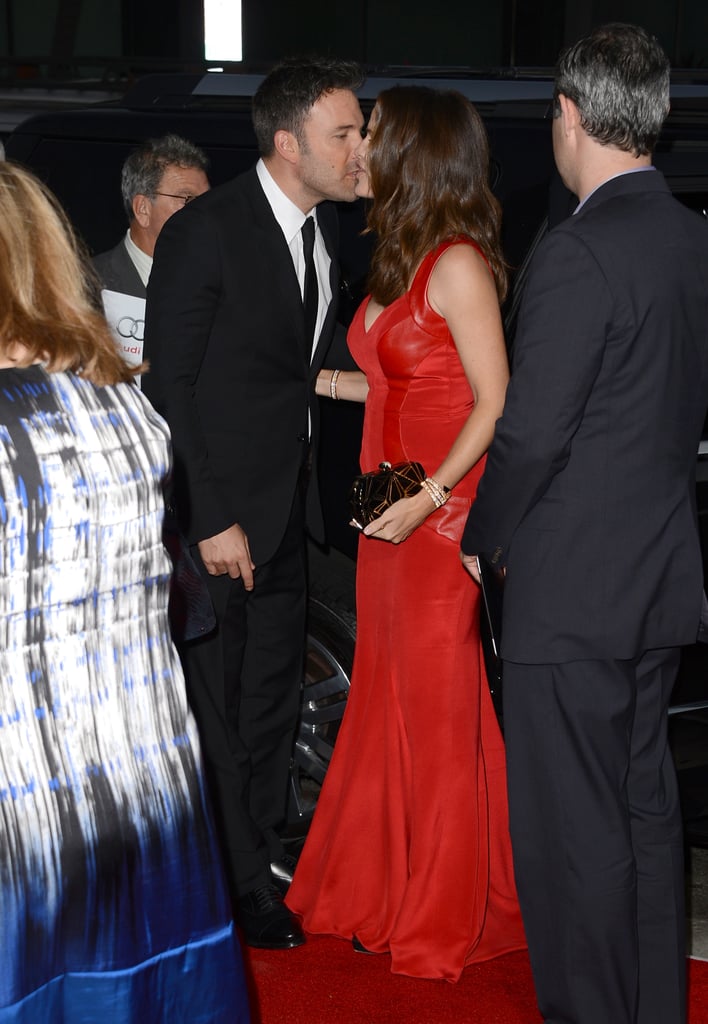 Ben Affleck [67] and Jennifer Garner [68] locked lips at the LA premiere of Argo in October 2012.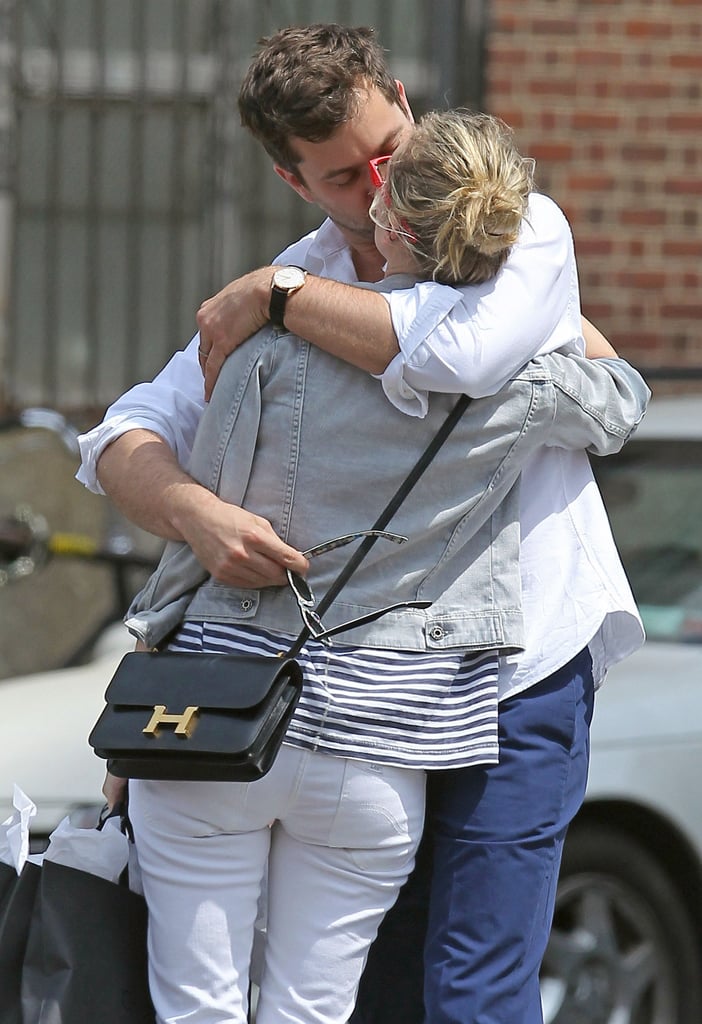 Diane Kruger [69] and Joshua Jackson [70] embraced on the streets of LA before a lunch date in December 2012.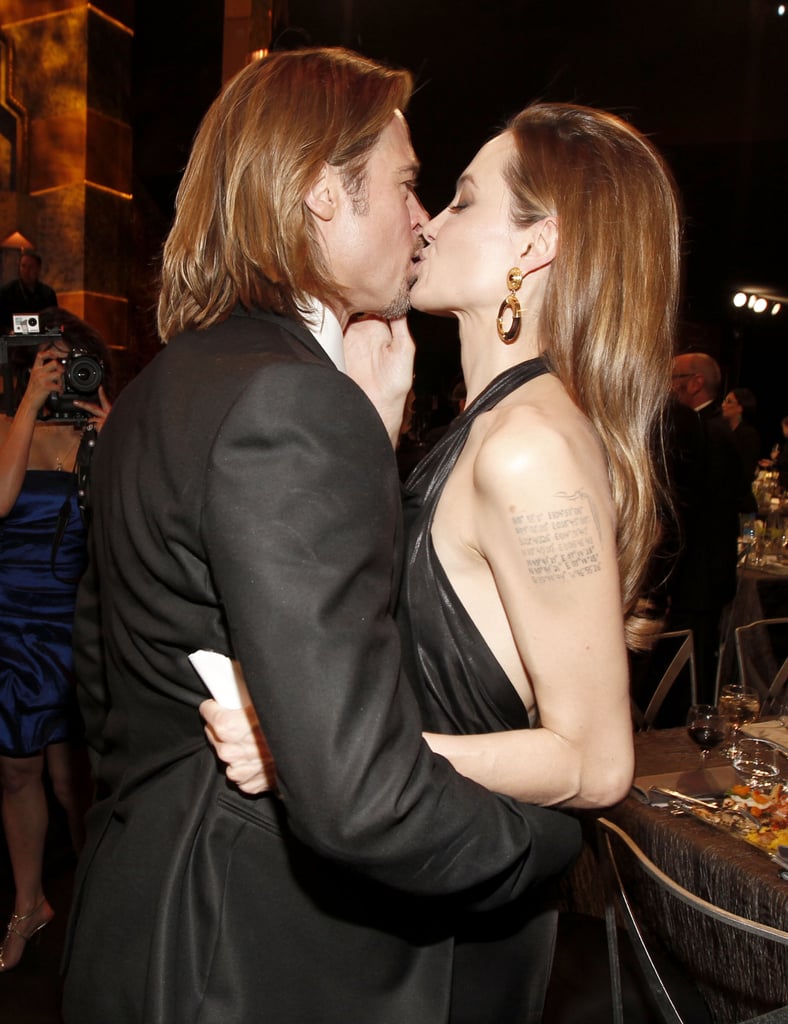 Brad Pitt [71] and Angelina Jolie [72] showed their love during the January 2012 SAG Awards.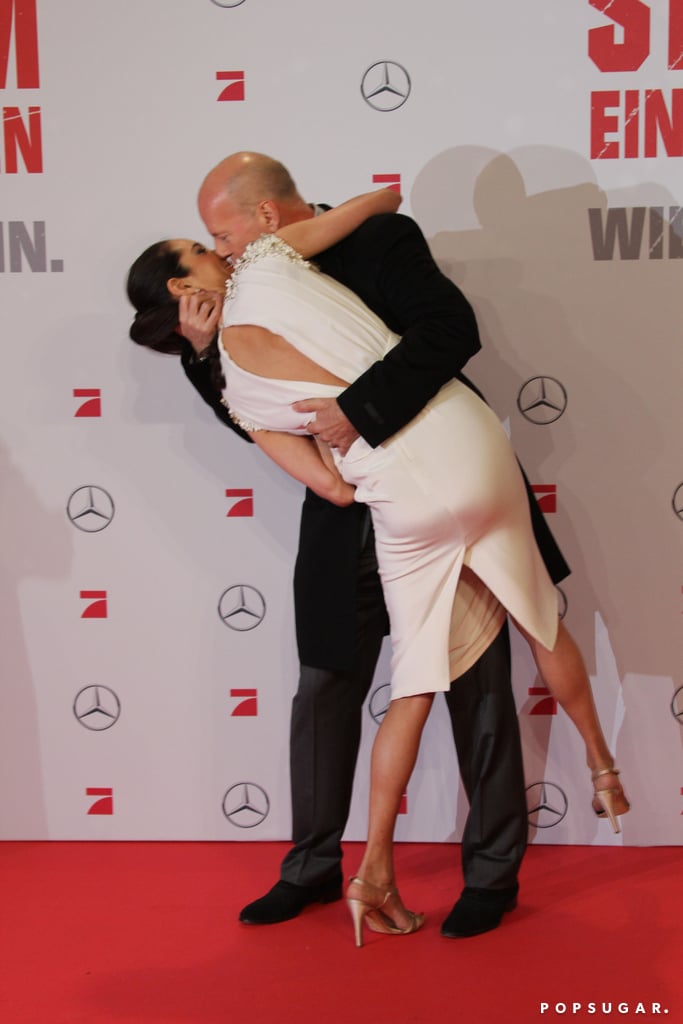 Bruce Willis [73] swept Emma Heming off her feet in Germany in February 2013.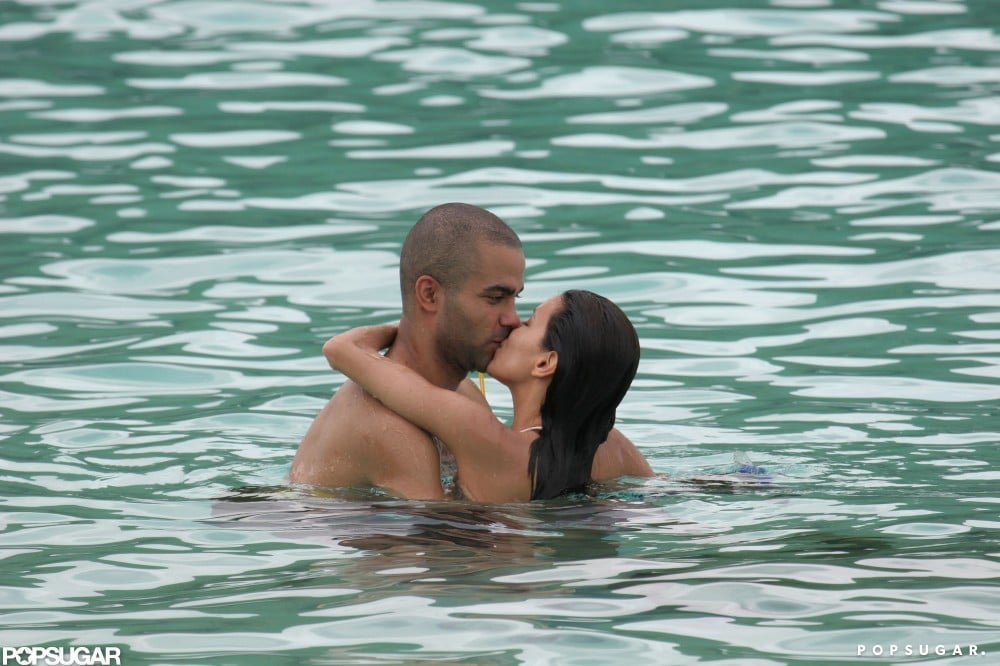 Eva Longoria [74] and then-boyfriend Tony Parker escaped to St. Thomas for a romantic getaway in October 2005.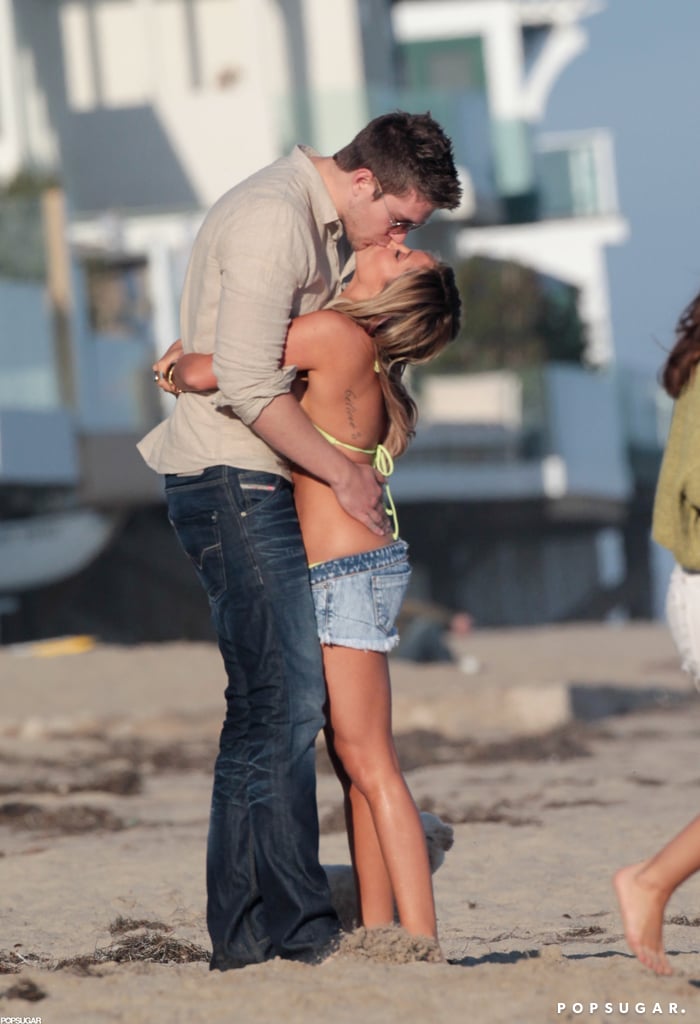 Scott Speer towered over Ashley Tisdale [75] during a romantic stroll along an LA beach in July 2012.