If you thought celebrities were having fun inside the Emmys [1] on Monday night, just wait until you see how they let loose at the afterparties [2]. From the badasses of Breaking Bad to the sweet kids from Modern Family, keep reading to see the stars who seemed to be having the most fun ever after the Emmys, and then be sure to get caught up on everything you may have missed with our comprehensive Emmys roundup [3].
Aaron Paul got a sweet smooch from his wife, Lauren Parsekian, during the Governors Ball.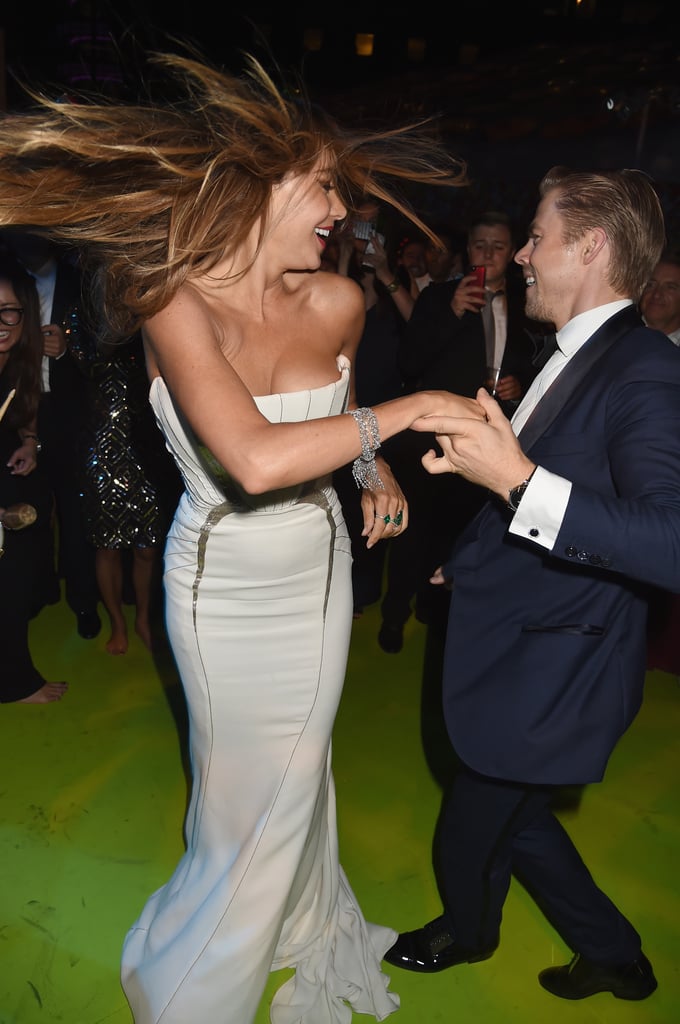 Sofia Vergara danced the night away with Derek Hough at the HBO Emmys afterparty.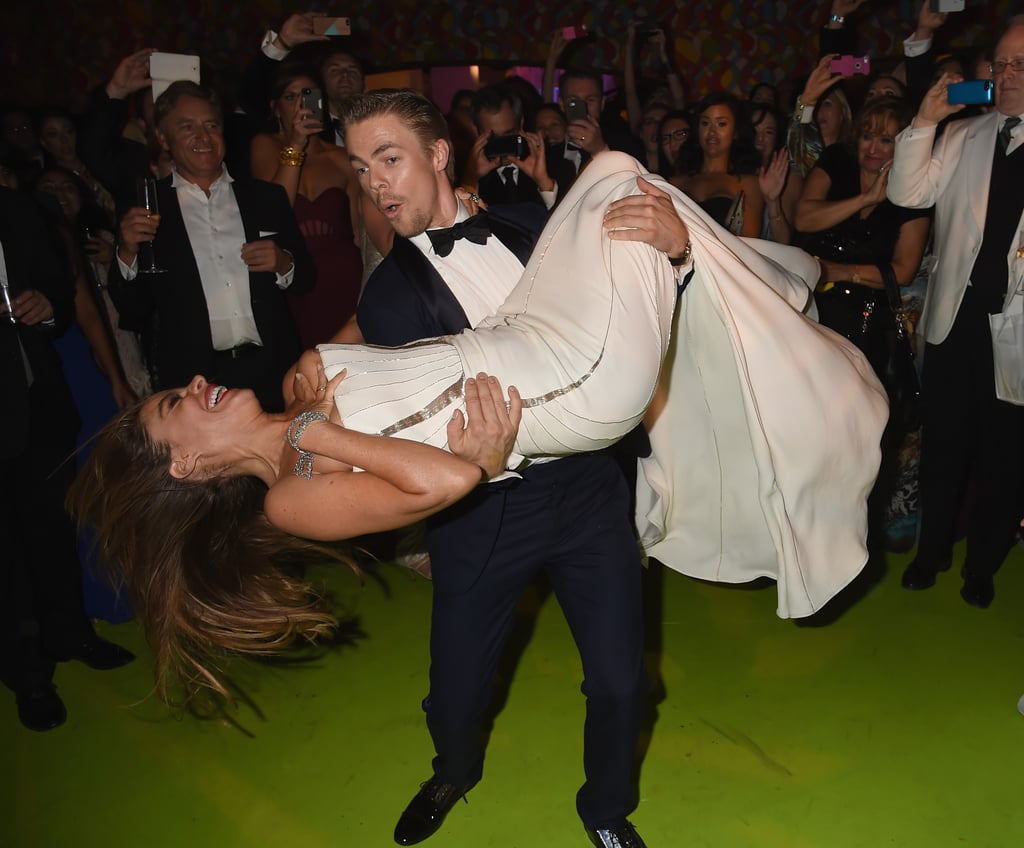 At one point, Derek even picked Sofia up and swung her around the dance floor.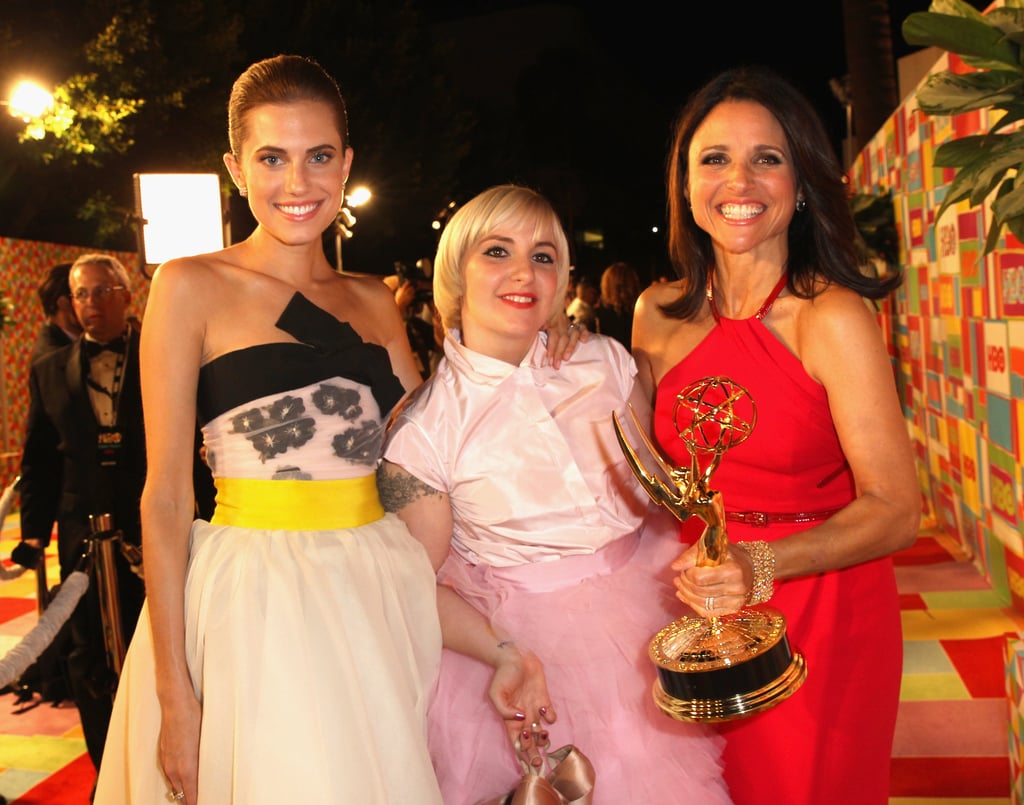 Girls stars Allison Williams and Lena Dunham posed with a smiley Julia Louis-Dreyfus [4] on the red carpet at the HBO bash.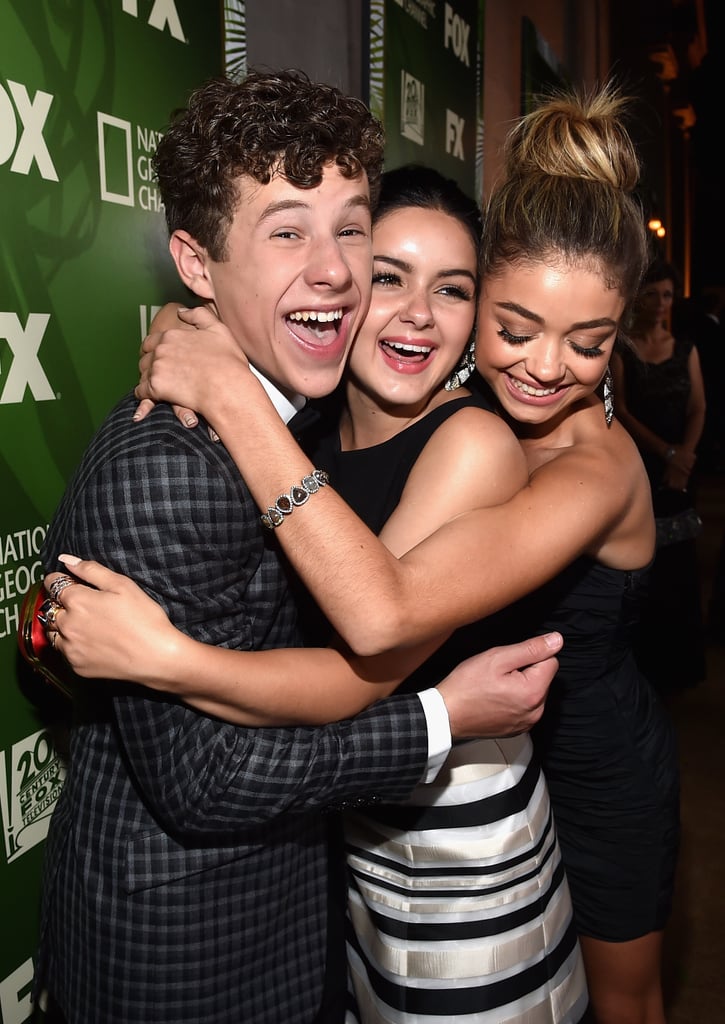 The kids of Modern Family — Nolan Gould, Ariel Winter, and Sarah Hyland — shared an adorable hug while arriving together at the Fox/FX soiree.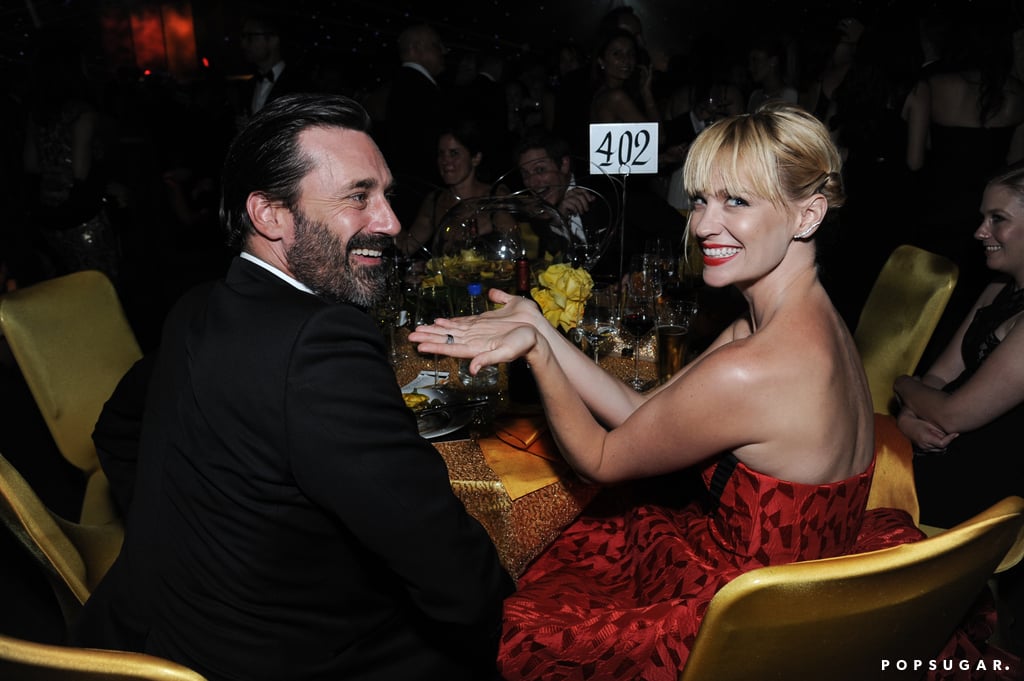 Mad Men stars Jon Hamm [5] and January Jones [6] goofed around at their table during the Governors Ball.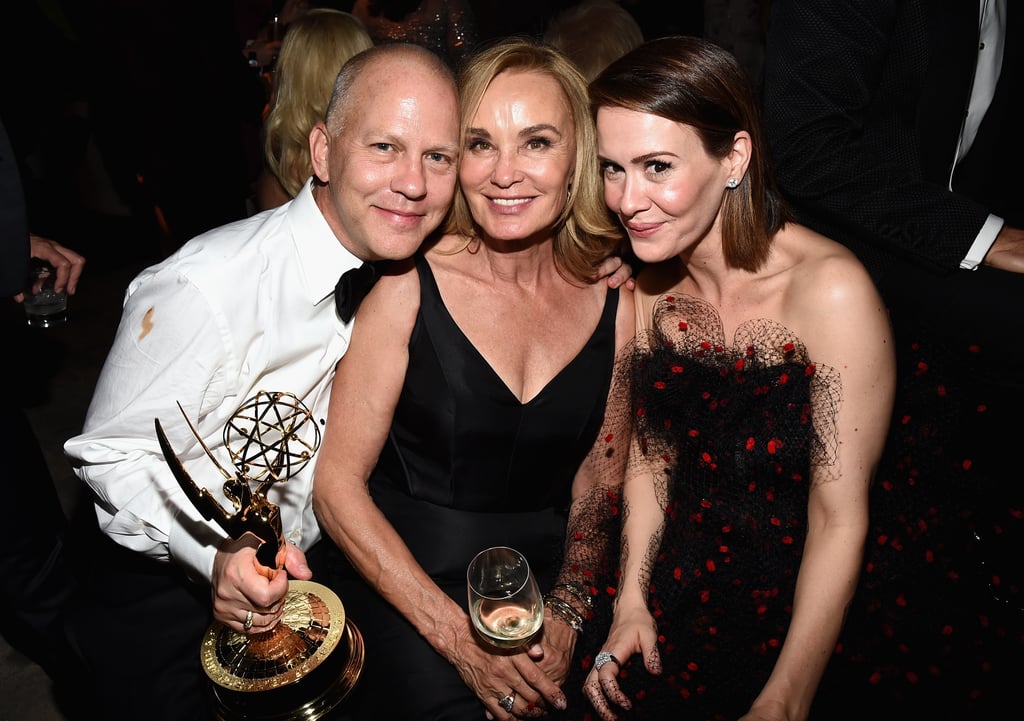 Ryan Murphy, Jessica Lange, and Sarah Paulson celebrated together at the Fox/FX bash.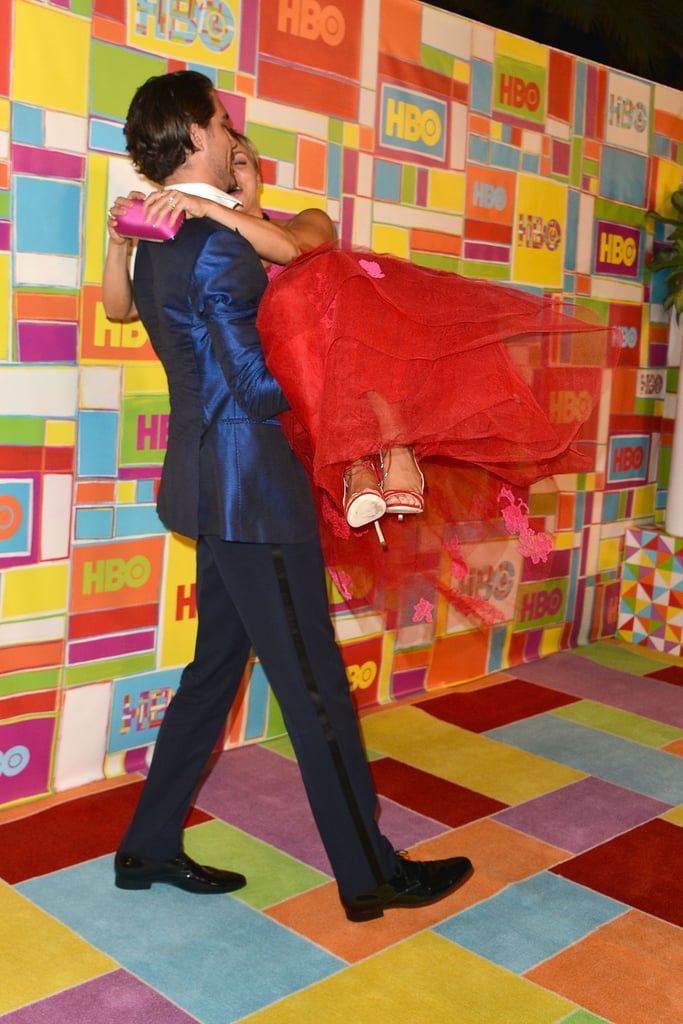 Kaley Cuoco got a lift from her husband, Ryan Sweeting, as they arrived at the HBO afterparty.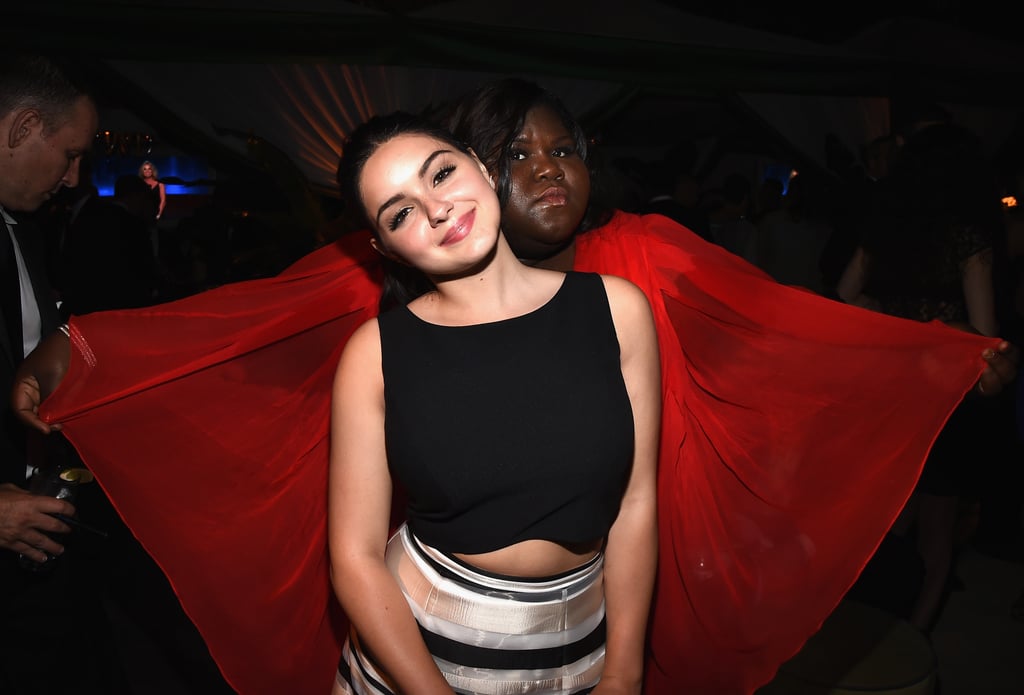 Ariel Winter got hilariously photobombed by Gabourey Sidibe [7] during the Fox/FX party.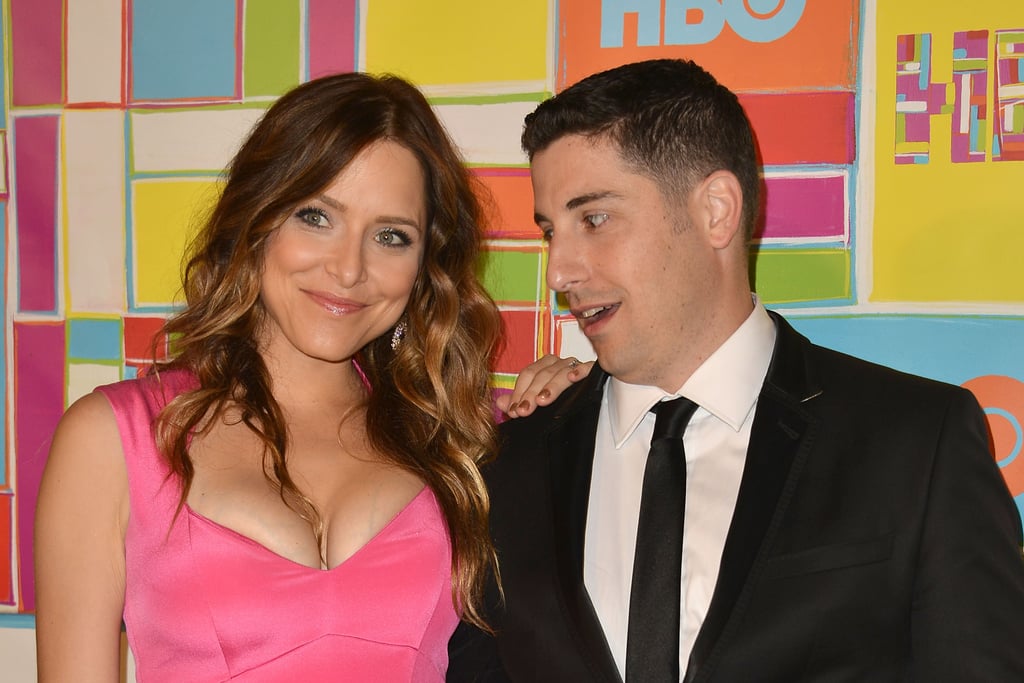 Jason Biggs couldn't keep his eyes off wife Jenny Mollen's cleavage at the HBO party.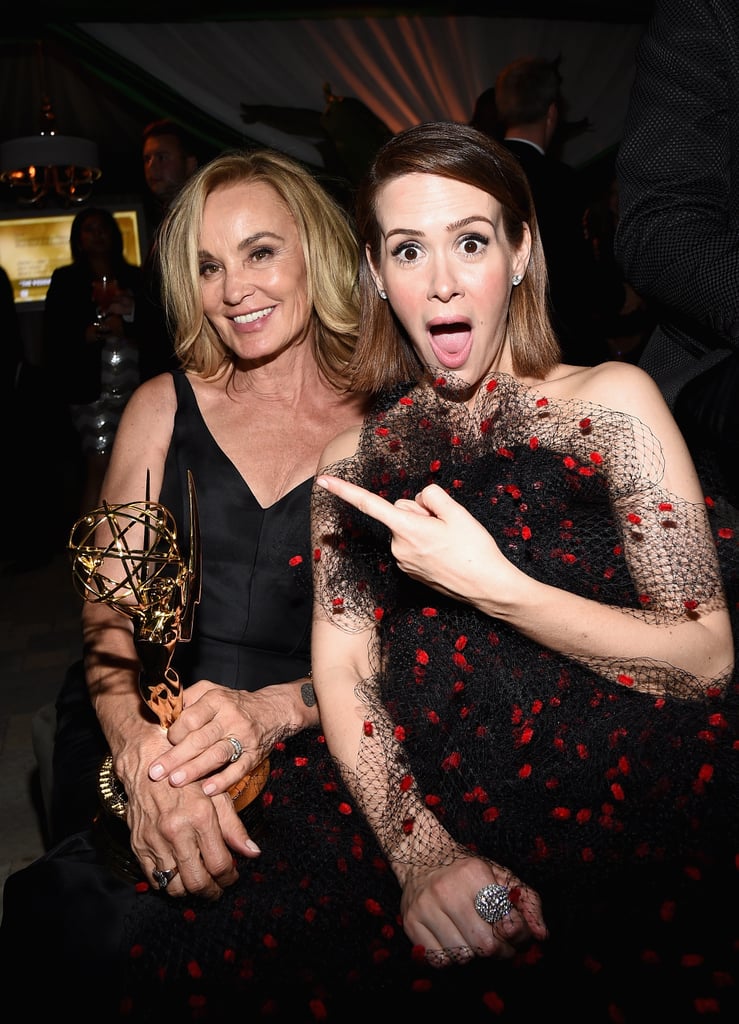 Sarah Paulson celebrated her American Horror Story costar Jessica Lange's big win at the Fox/FX party.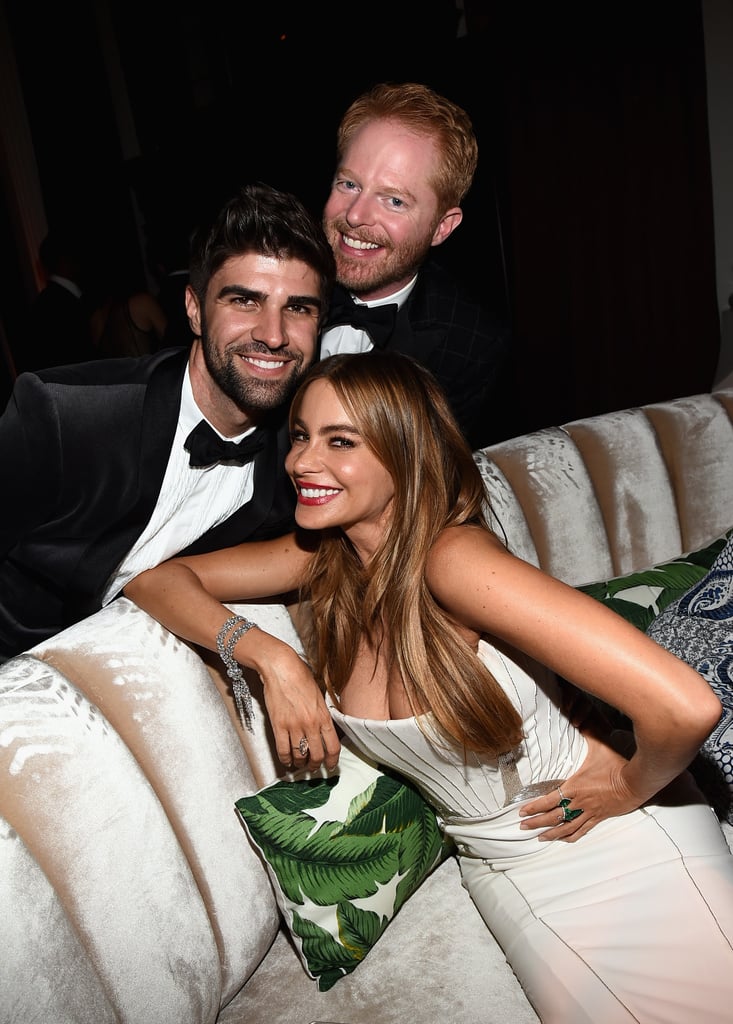 Sofia Vergara hammed it up with her Modern Family costar Jesse Tyler Ferguson and his husband, Justin Mikita.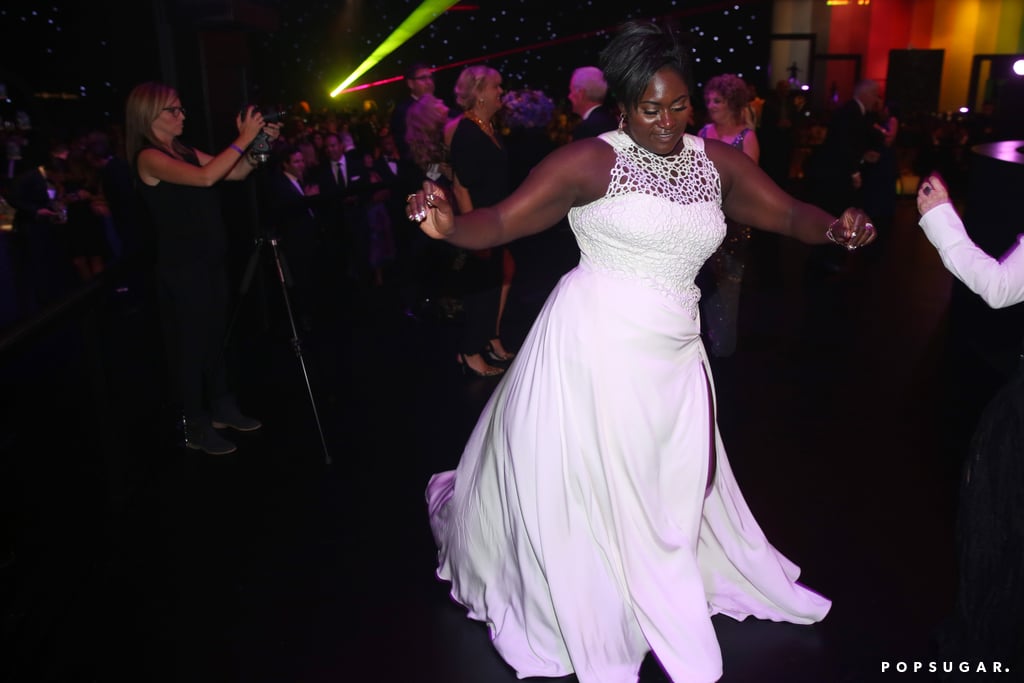 OITNB's Danielle Brooks commanded attention on the dance floor at the Governors Ball.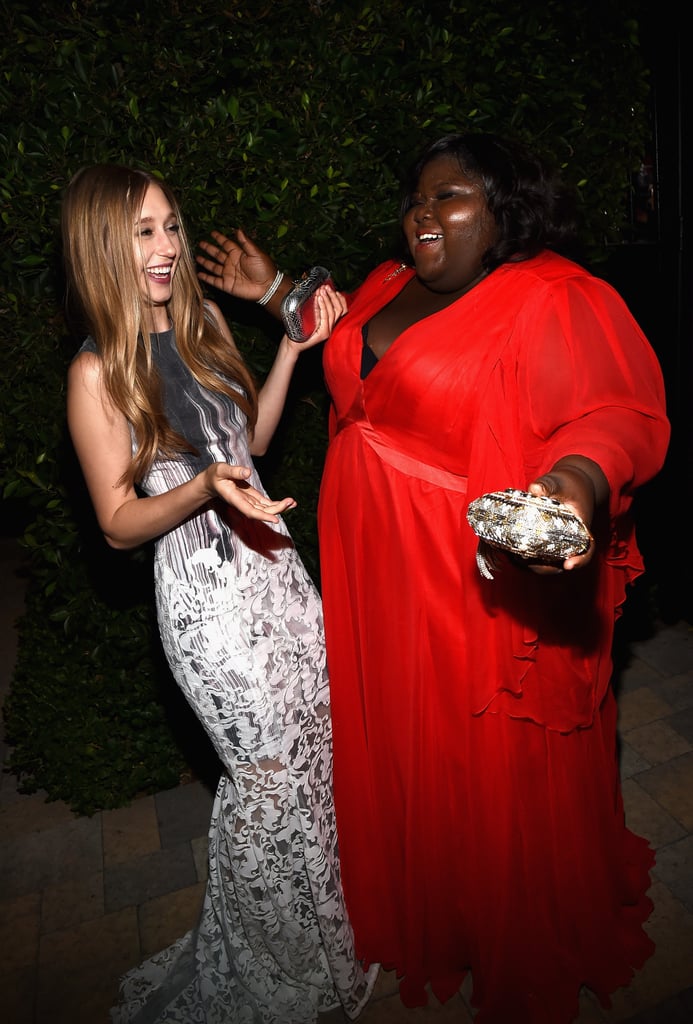 American Horror Story: Coven costars Taissa Farmiga and Gabourey Sidibe [8] greeted each other at the Fox/FX afterparty.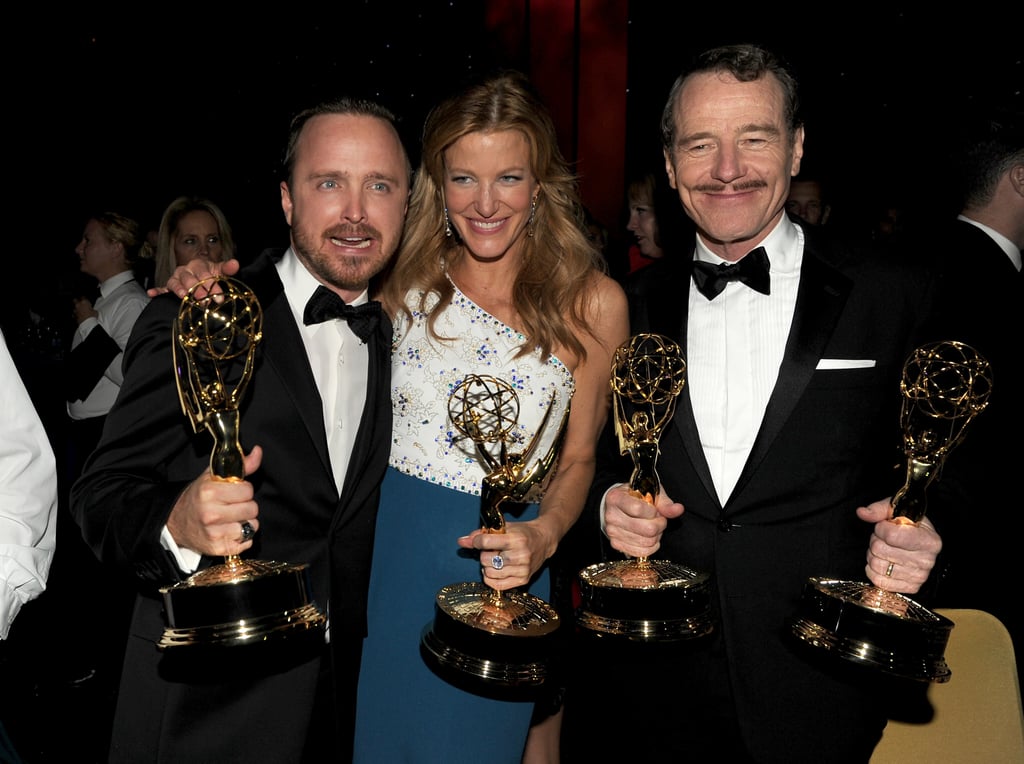 Breaking Bad's Aaron Paul, Anna Gunn, and Bryan Cranston had a blast celebrating their wins at the Governors Ball.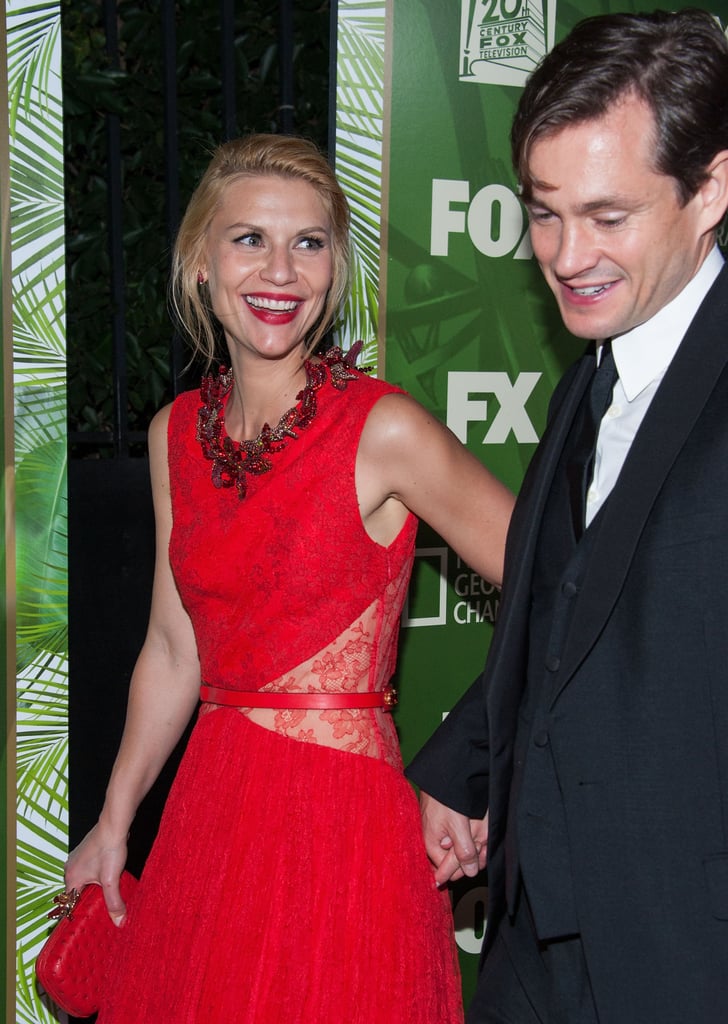 Claire Danes [9] flashed a grin as she and husband Hugh Dancy hit up the Fox/FX bash.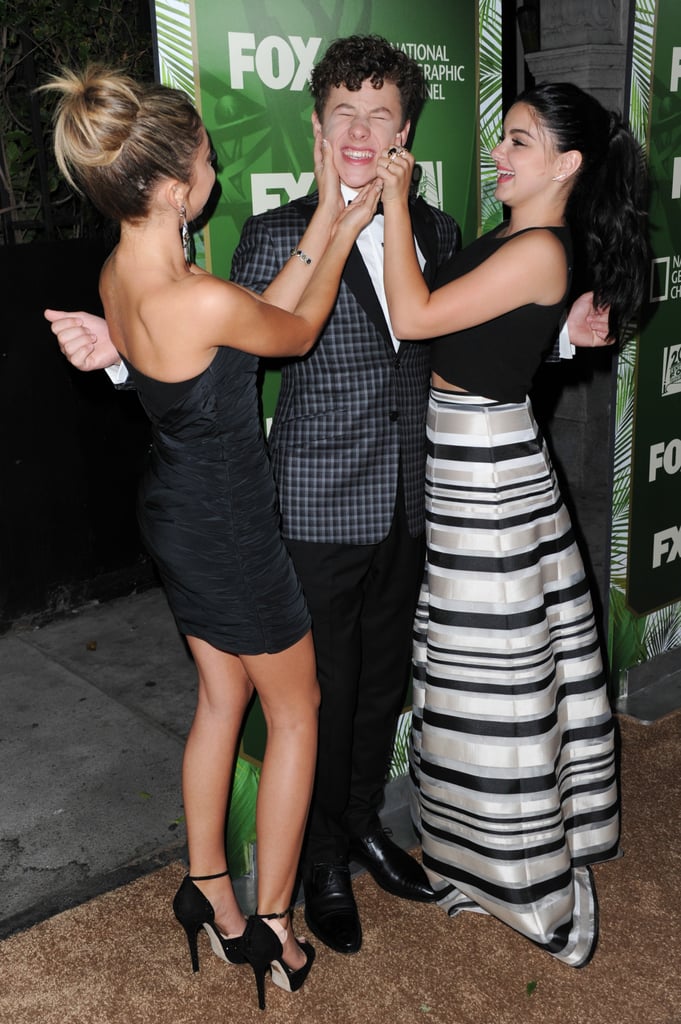 Sarah Hyland and Ariel Winter had a cute moment with their onscreen brother, Nolan Gould.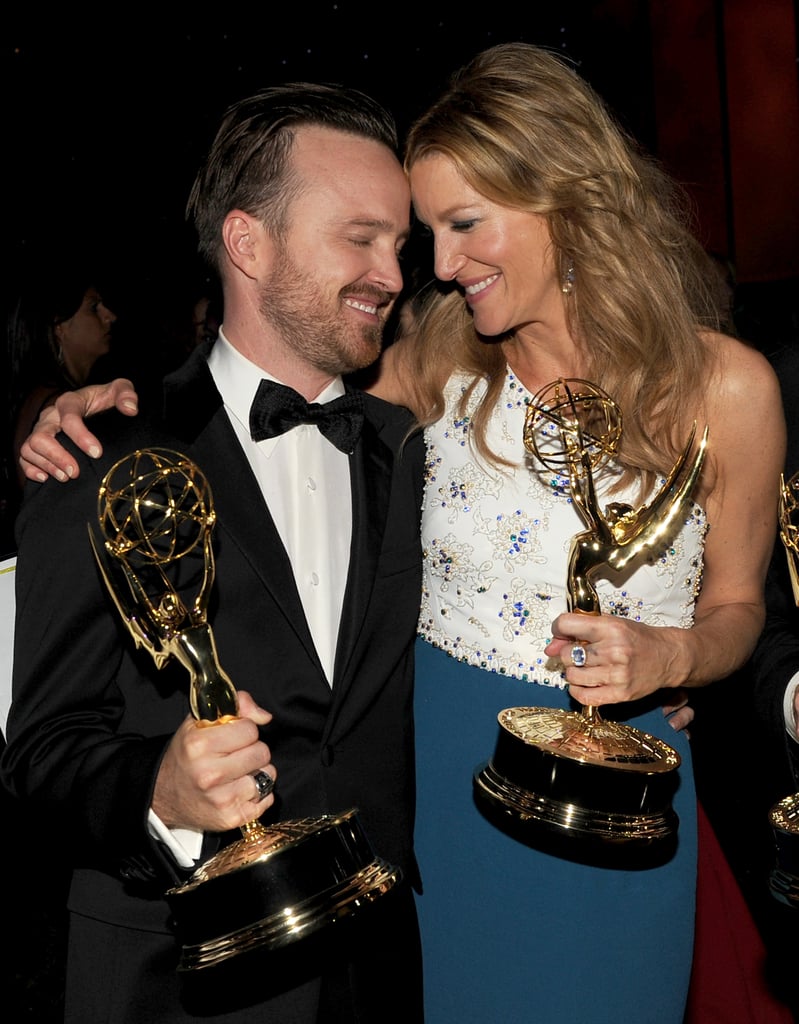 Aaron Paul and Anna Gunn held on to their trophies after winning big for Breaking Bad.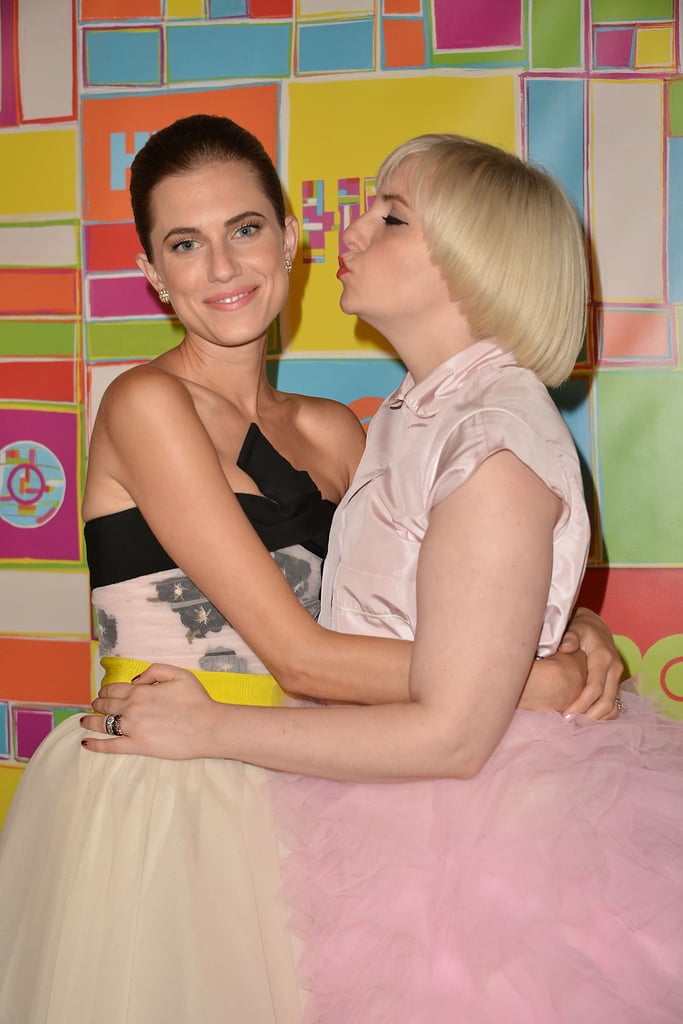 Lena Dunham showed love to Allison Williams at the HBO party.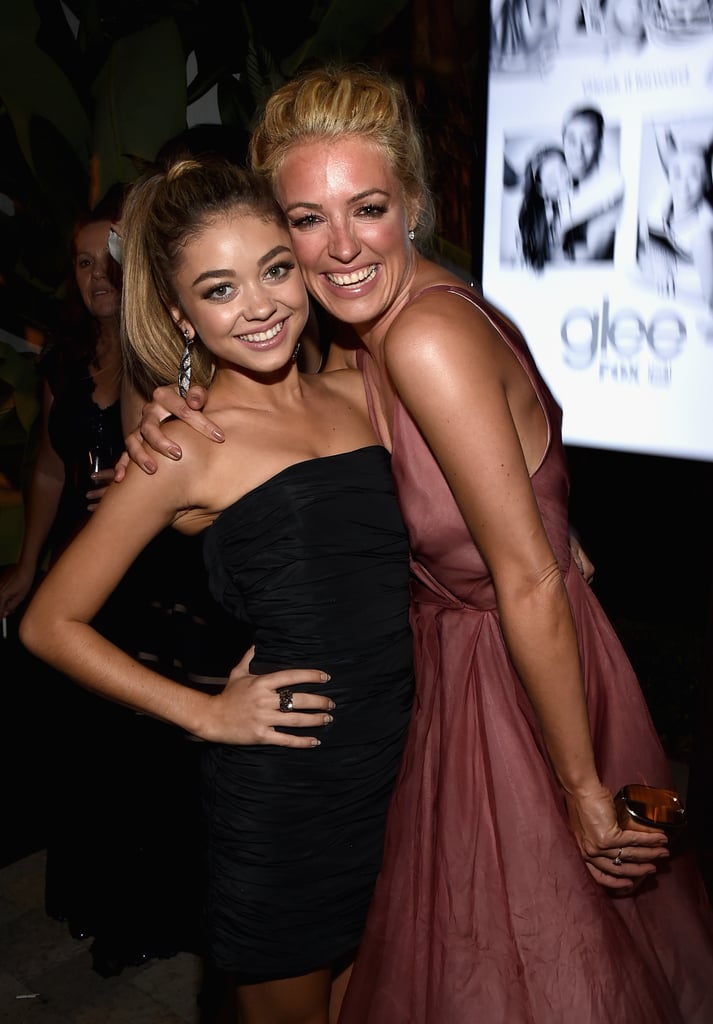 Sarah Hyland and Cat Deeley posed together while hanging out at the Fox/FX bash.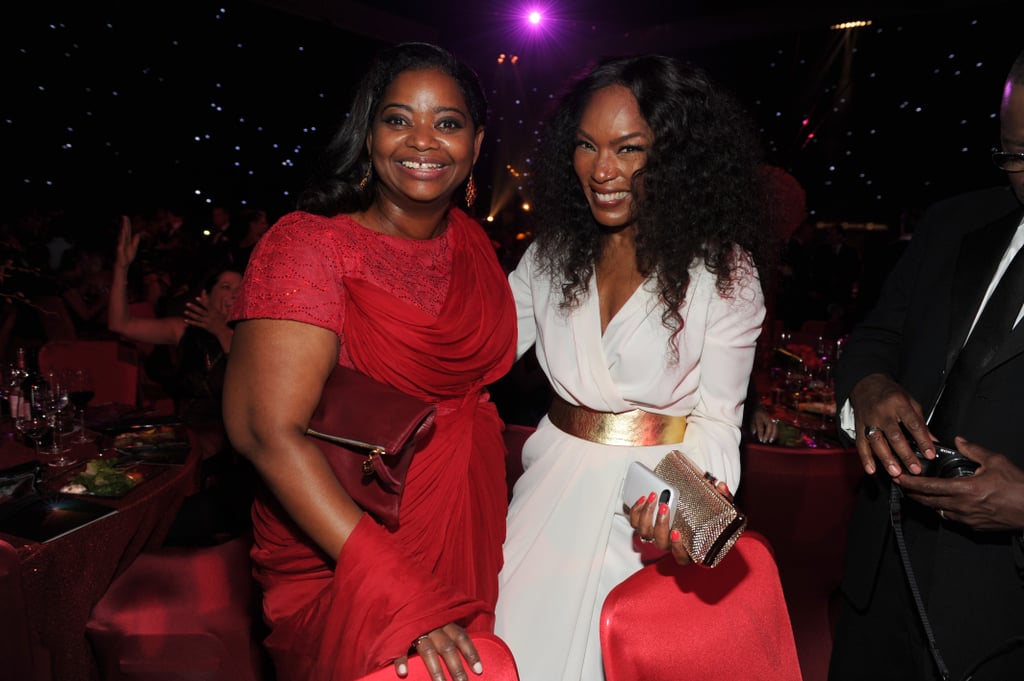 Octavia Spencer and Angela Bassett were all smiles at the Governors Ball.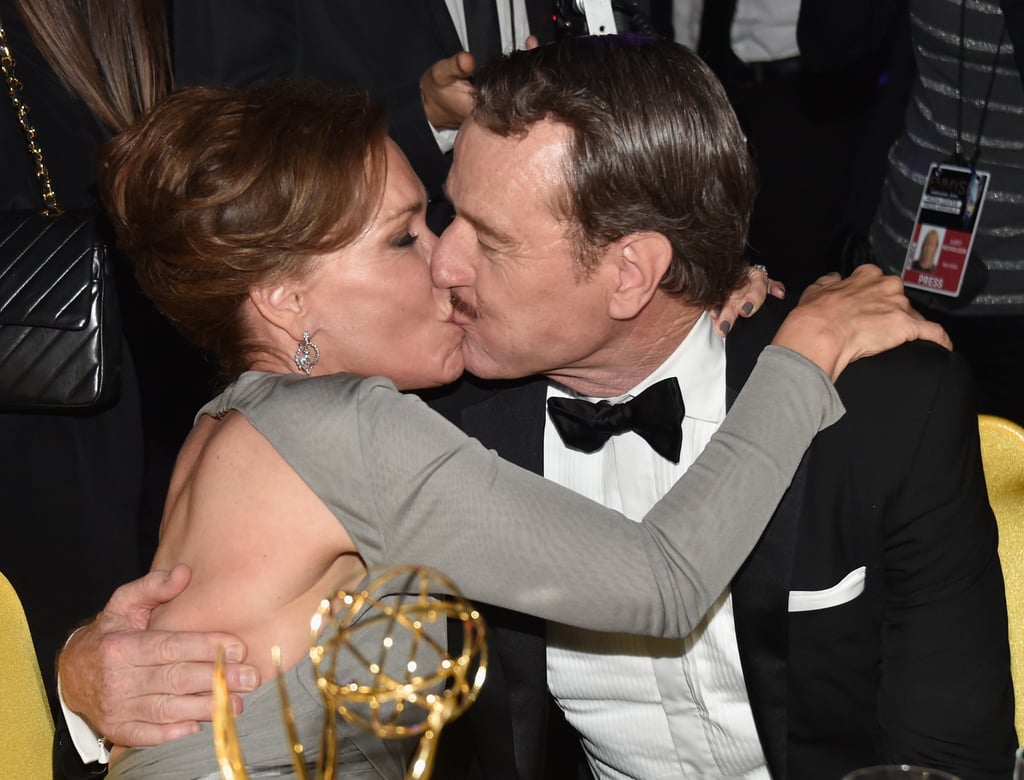 Bryan Cranston planted a kiss on his wife, Robin Dearden, during the Governors Ball.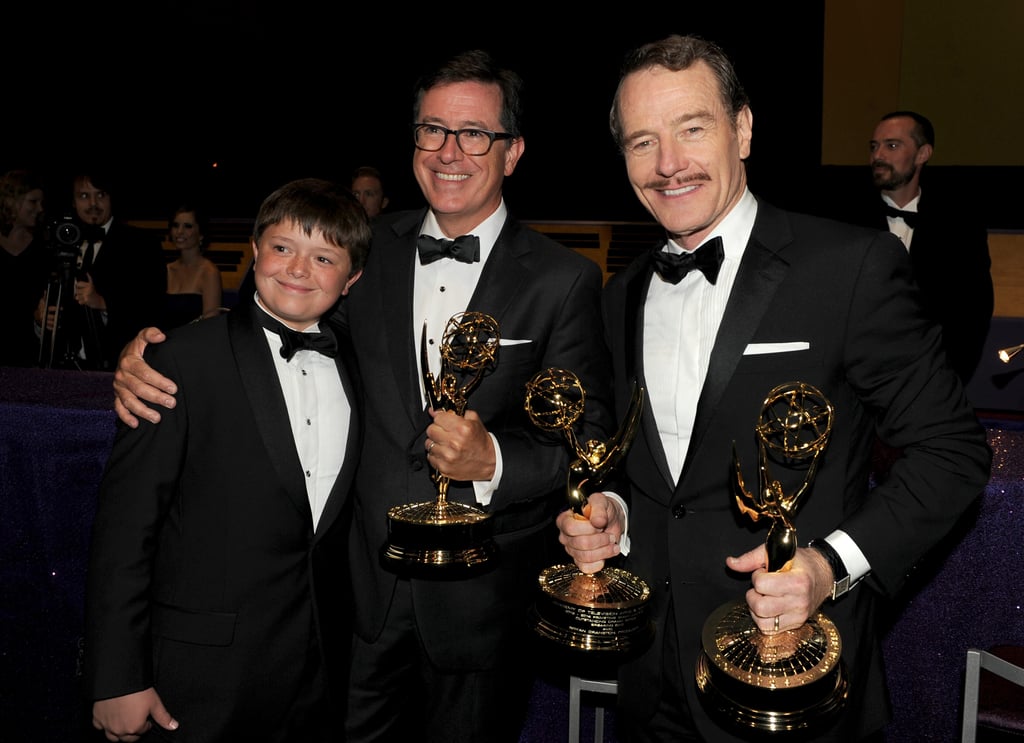 Bryan Cranston celebrated his wins with Stephen Colbert [10] and his young son.