The Grammy Awards are on Sunday, and many big names in music are expected to attend. Taylor Swift [1], Macklemore, and Lorde will all take the stage, as will Beyoncé and Jay Z [2]! Alicia Keys [3], Jared Leto [4], Anna Kendrick [5], and Bruno Mars are among the many presenters.
Join us Sunday, Jan. 26, at 8 p.m. EST/5 p.m. PST for our Live Grammy Viewing Party [6], and be a part of the conversation by using #POPSUGARLive. We'll be breaking down everything from the hottest looks to the biggest awards and performances of the night. Also be sure to follow POPSUGAR on Twitter [7] for exclusive photos and exciting news. Scroll through to see some of our favorite highlights from the Grammys in years past!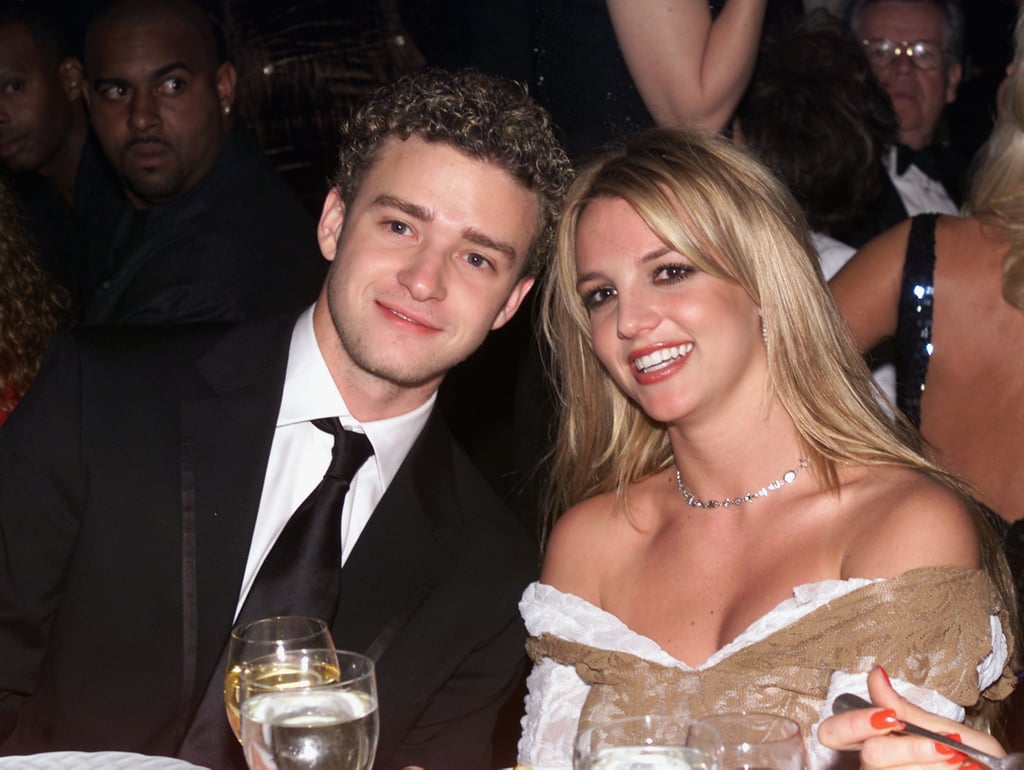 Justin Timberlake [8] and Britney Spears [9] were seated together in 2002.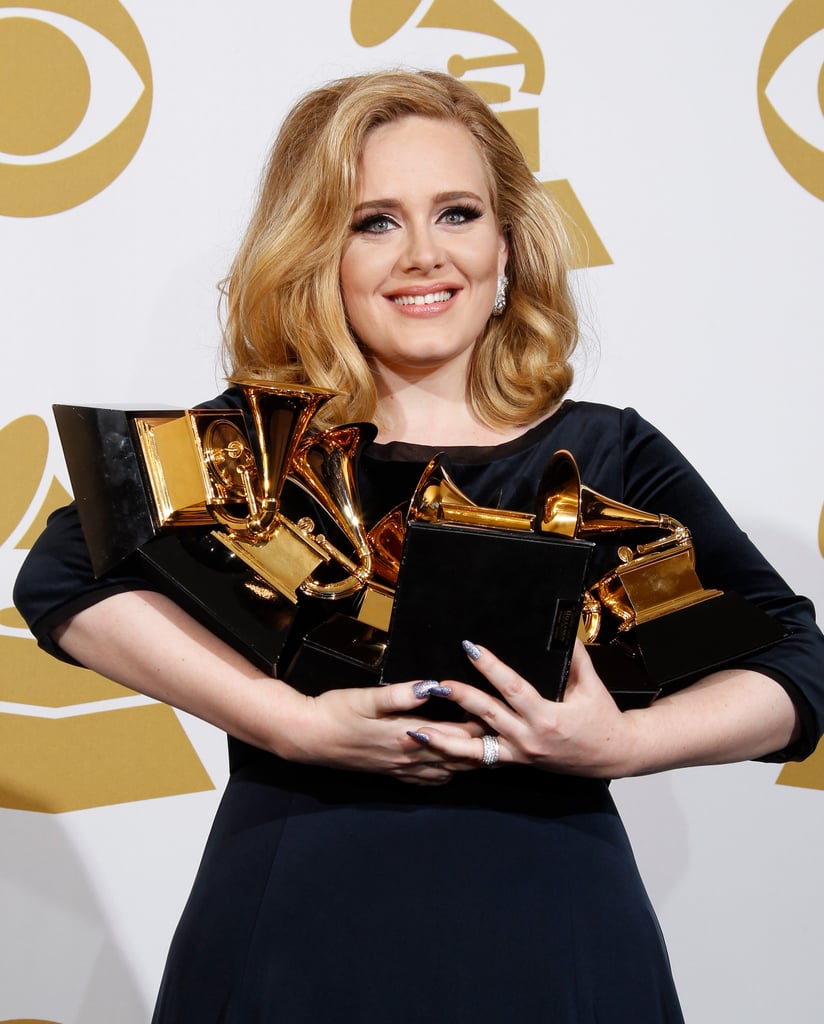 Adele held on to her Grammy Awards in the press room during the 2012 show.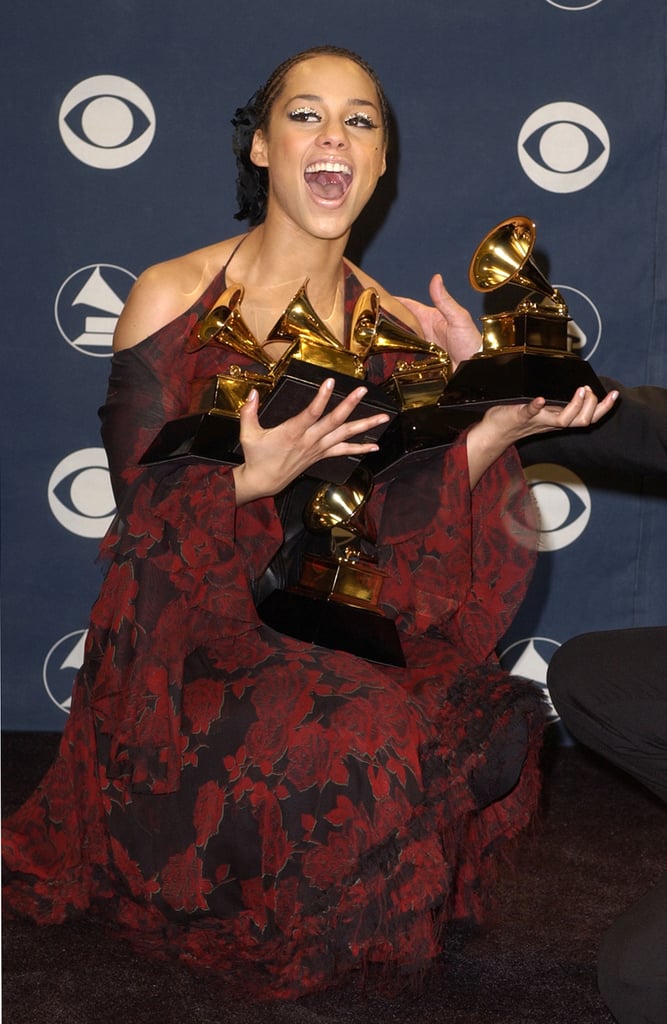 Alicia Keys [10] picked up multiple awards back in 2002.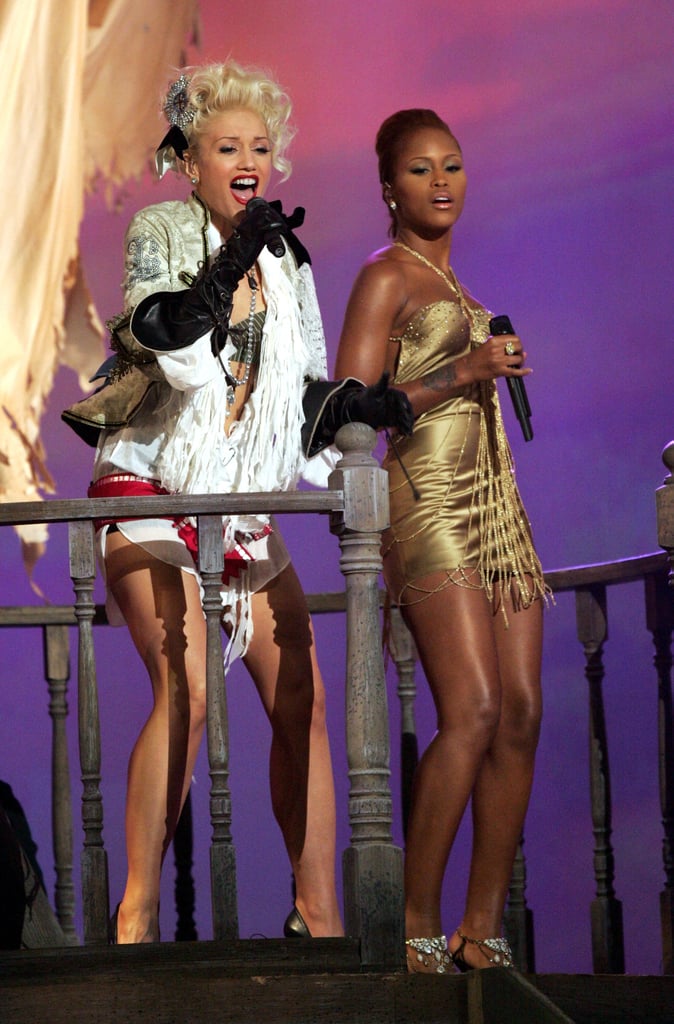 Gwen Stefani [11] and Eve took the stage together at the Staples Center in 2005 — remember their hit "Let Me Blow Ya Mind"?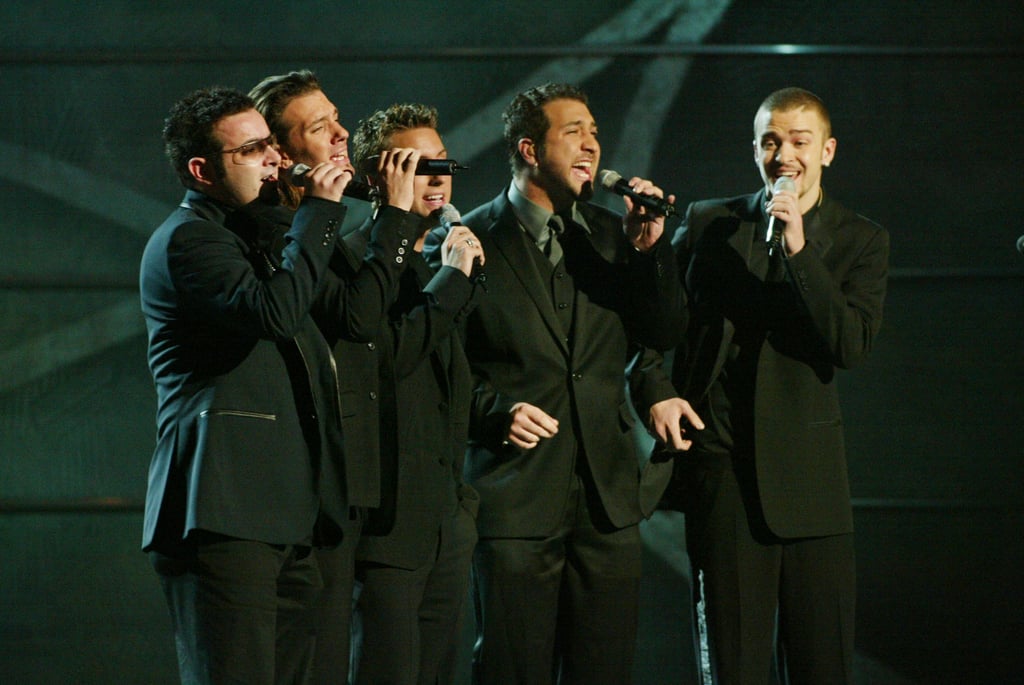 The boys of *NSYNC laid down some sweet harmonies on stage in 2003 (those were the days).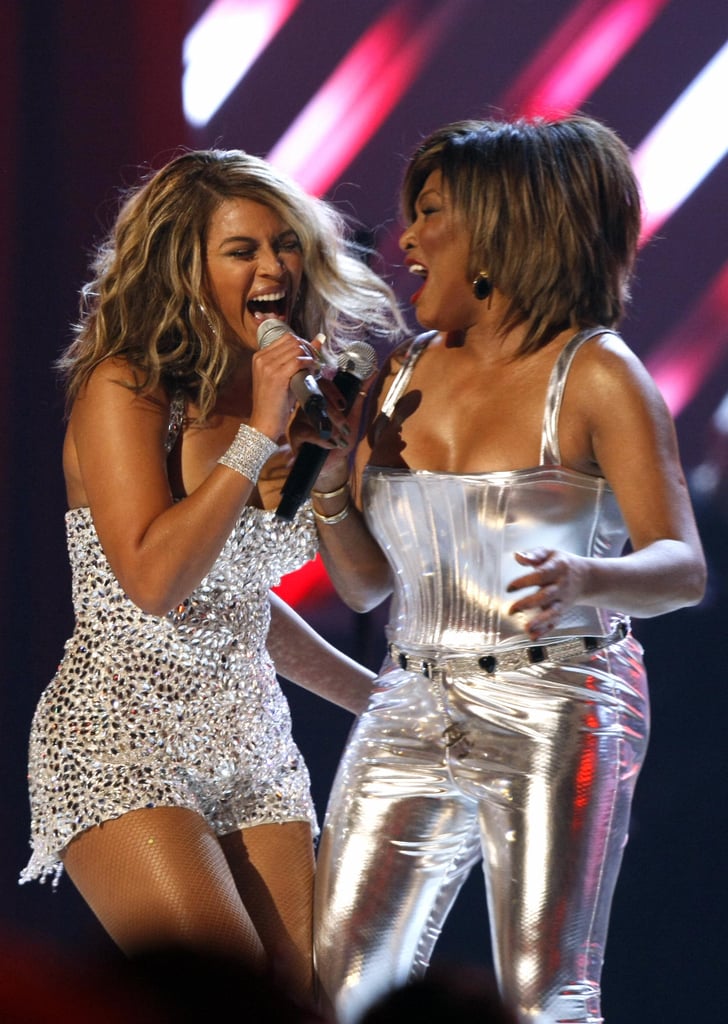 Beyoncé took the stage with Tina Turner during the 2008 show.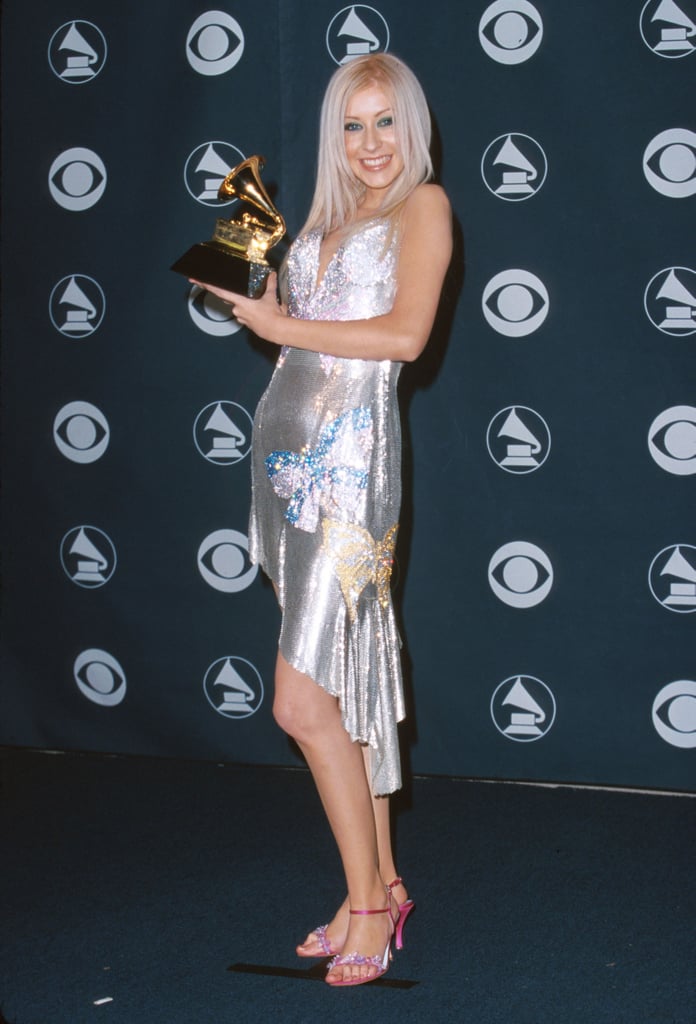 Christina Aguilera [12] was the winner for best new artist in 2000.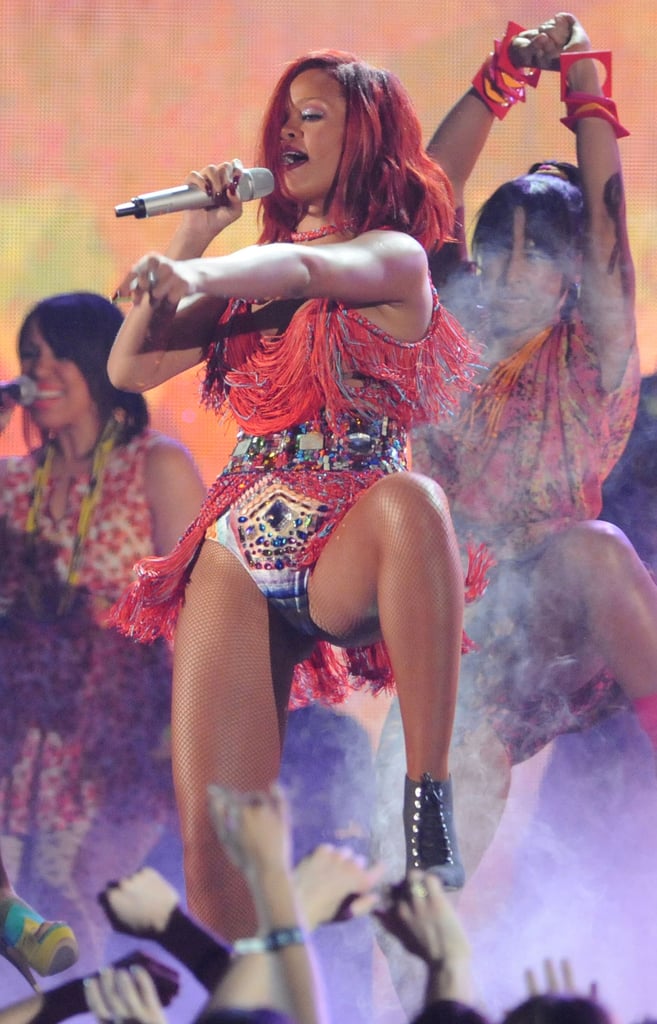 Rihanna [13] got sexy during the 2011 show.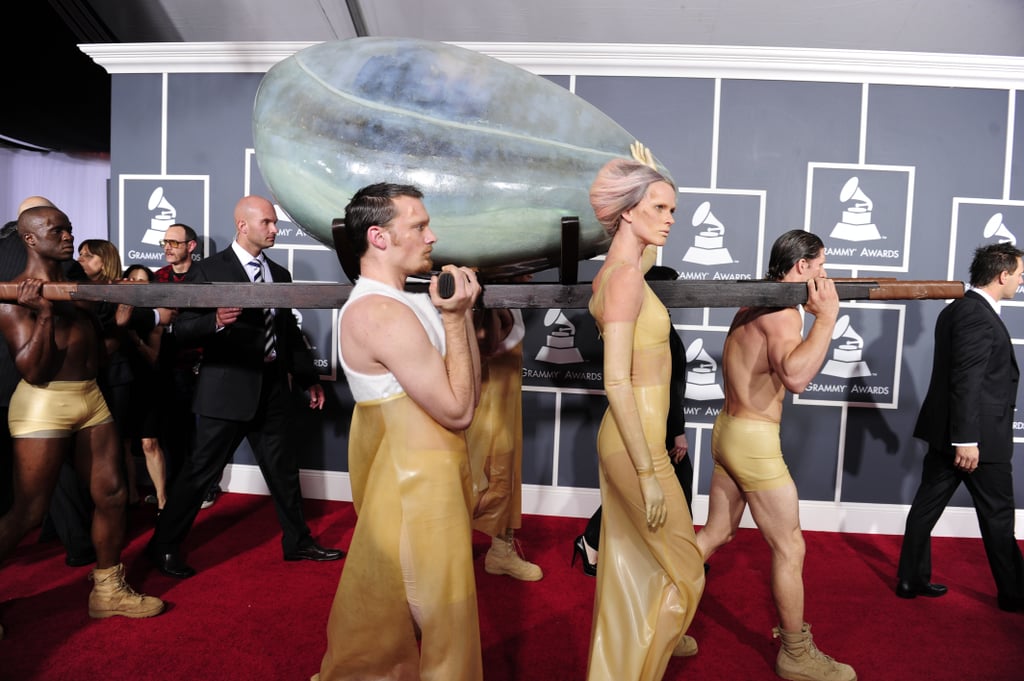 It was the entrance seen round the globe — Lady Gaga [14] arrived on the red carpet in an egg and then "hatched" on stage during her opening performance in 2011.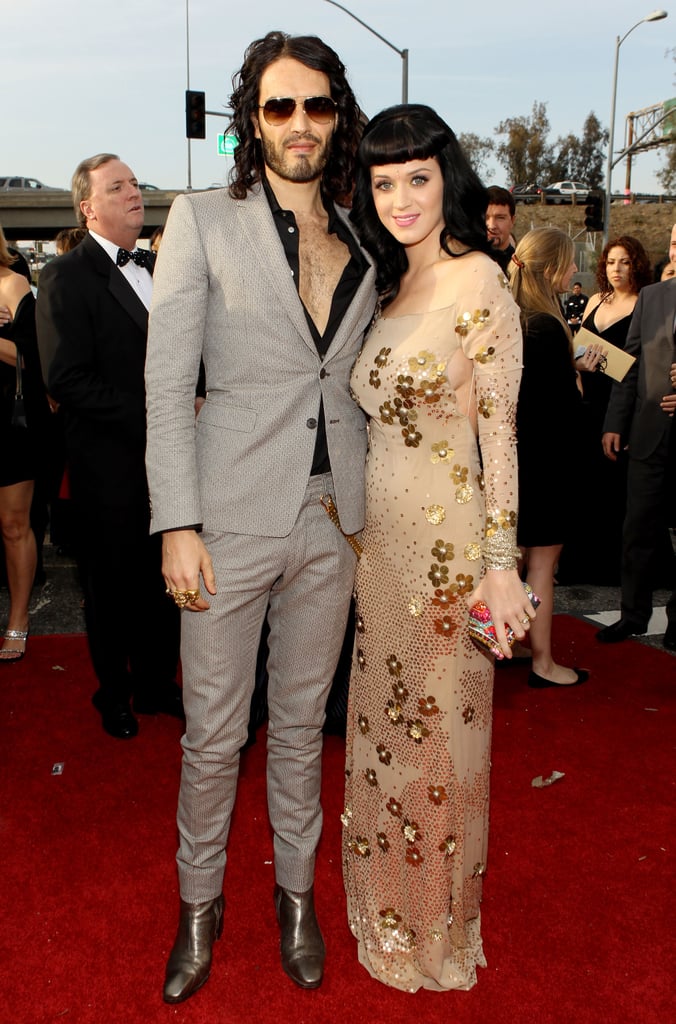 Then-couple Katy Perry [15] and Russell Brand [16] stayed close on the red carpet before 2010's star-studded ceremony.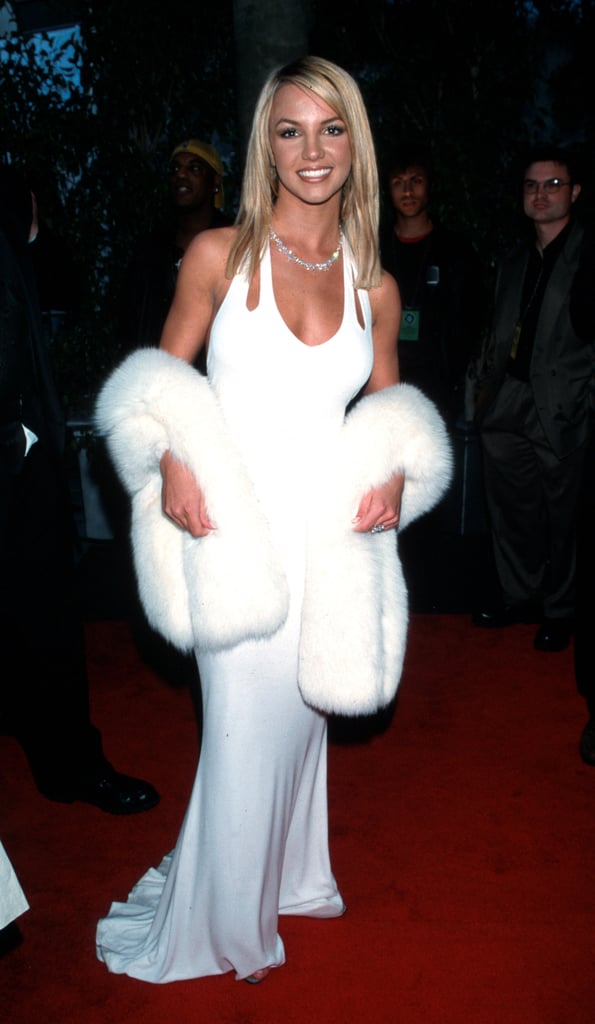 Britney Spears [17] went with an all-white ensemble in 2000.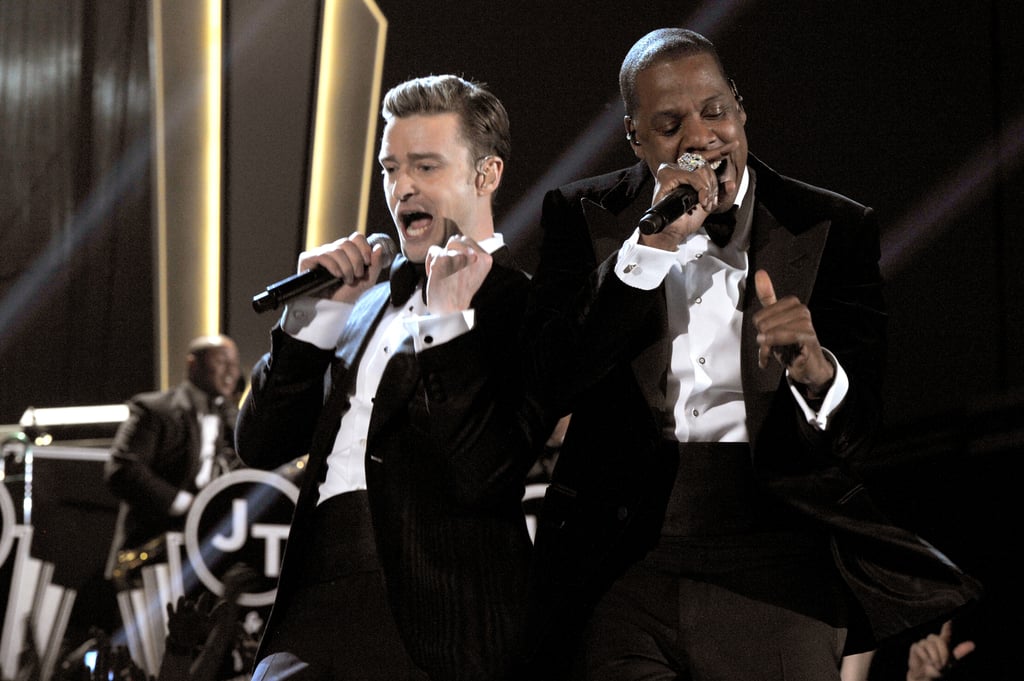 Justin Timberlake [18] and Jay Z took the 2013 show by storm with their performance of "Suit & Tie."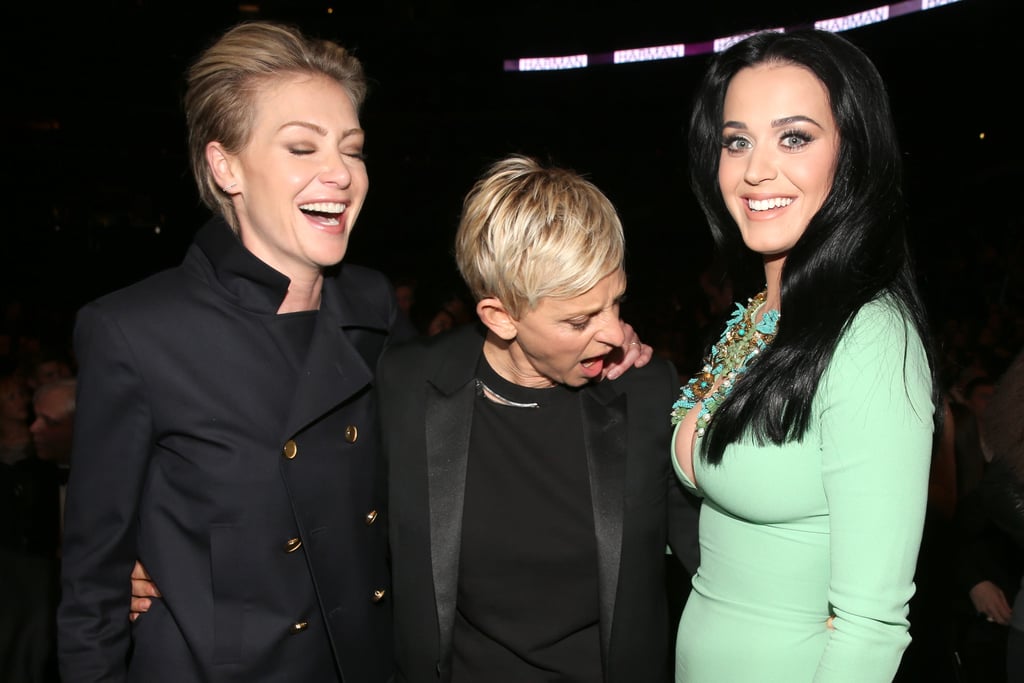 Portia de Rossi [19] and Ellen DeGeneres [20] checked out Katy Perry [21] at the show in 2013.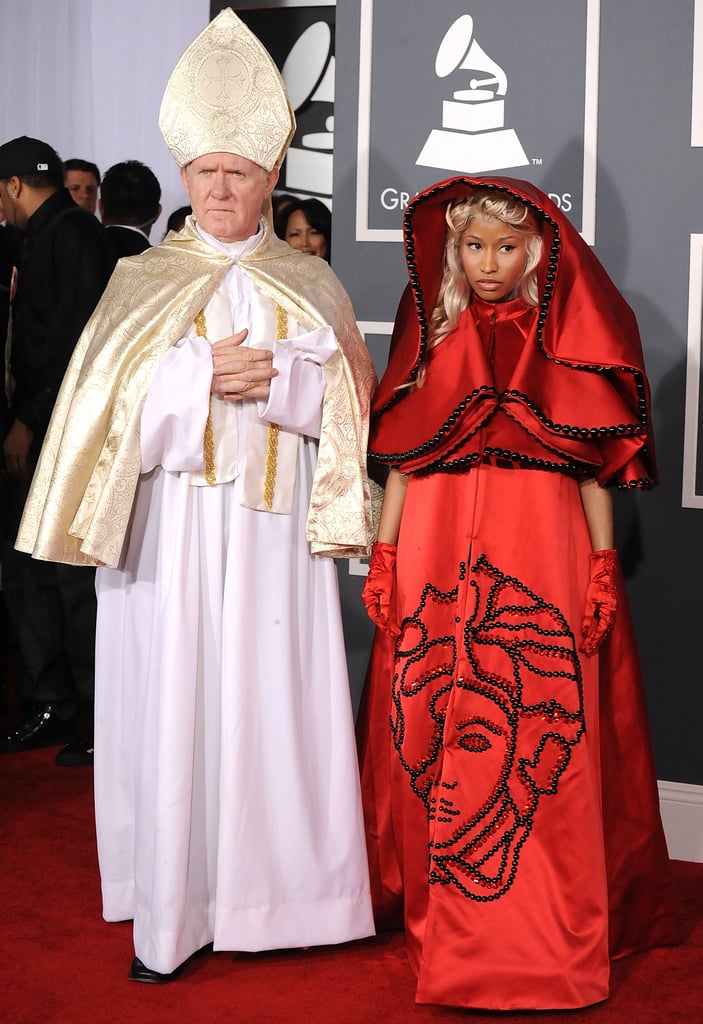 Nicki Minaj made a statement with her daring 2012 red carpet arrival.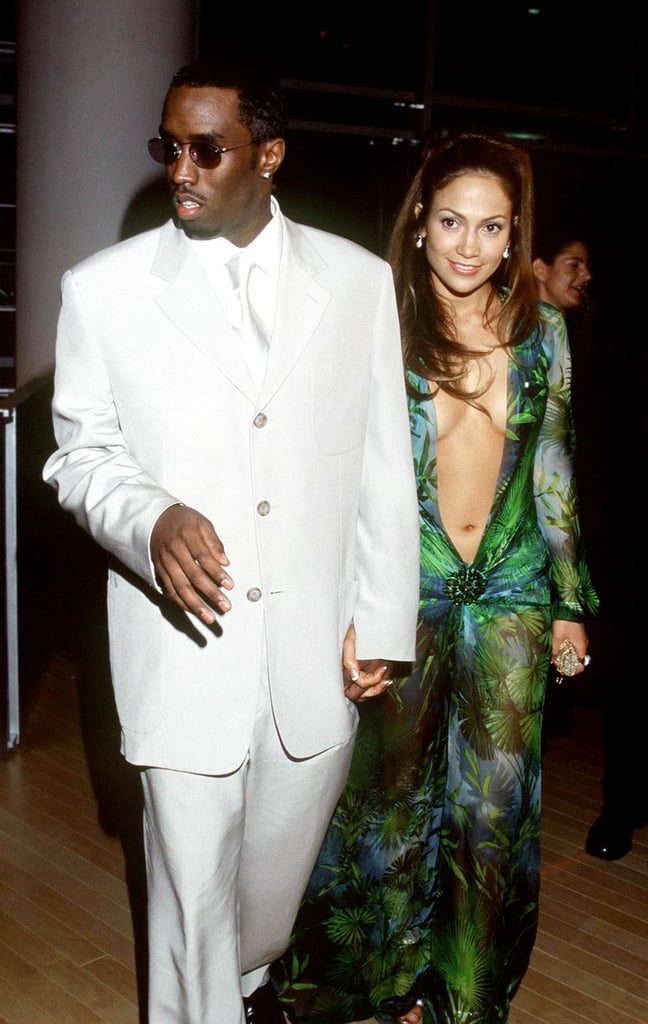 Jennifer Lopez [22] wowed the crowd in that now-infamous Versace gown alongside Diddy [23] in 2002.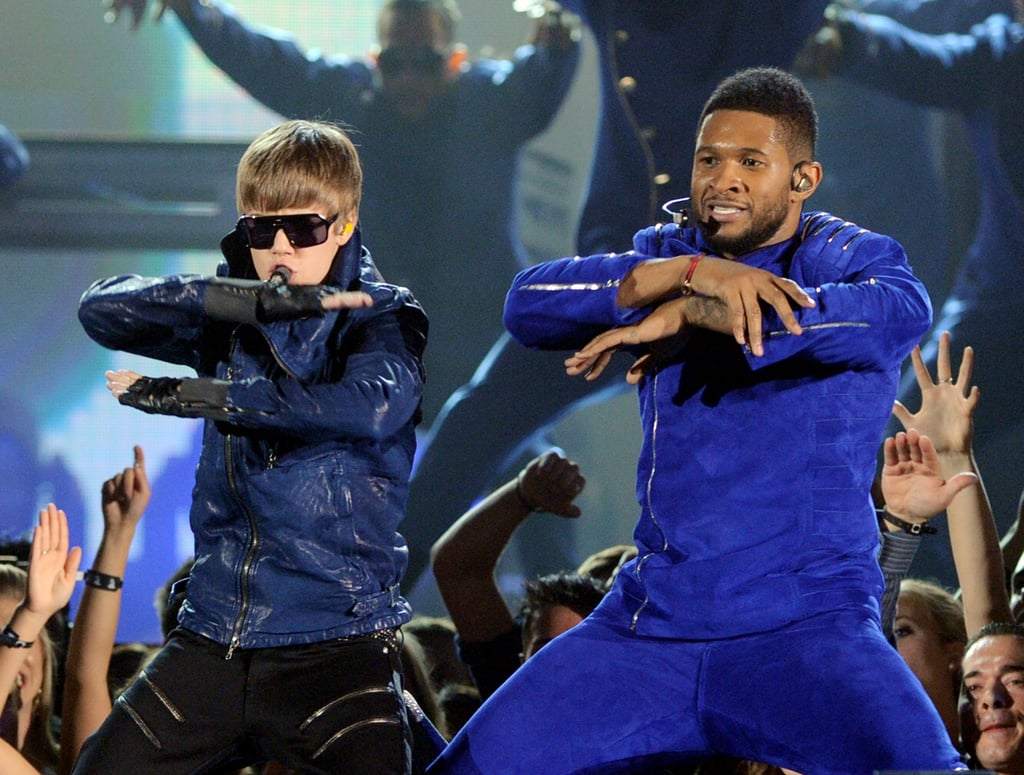 Justin Bieber and Usher [24] were in sync on stage in 2011.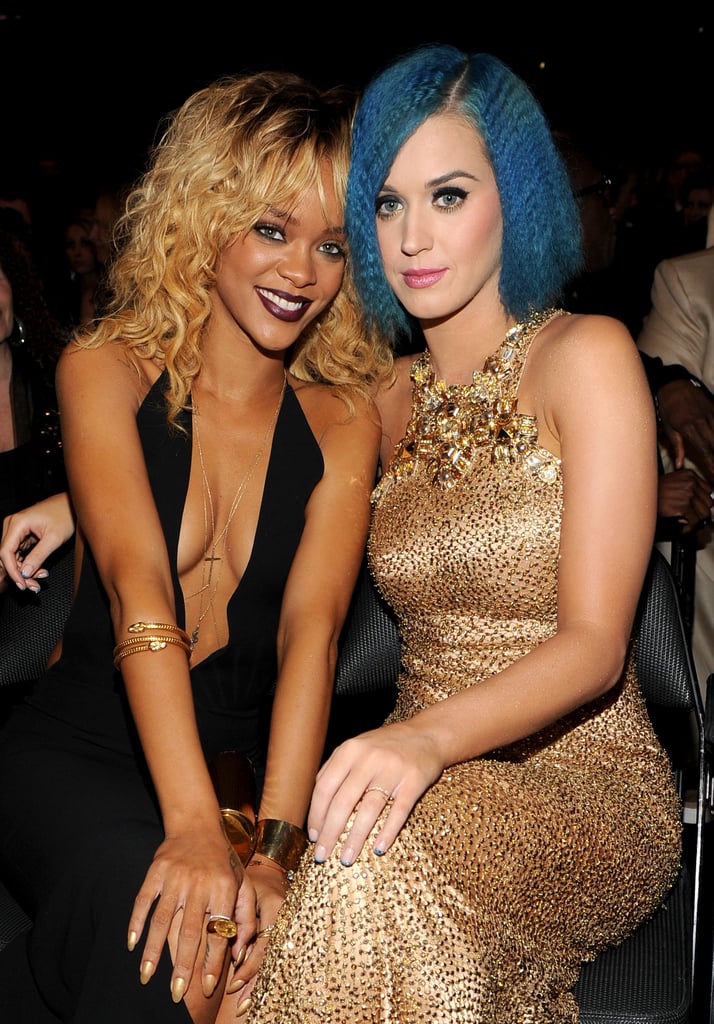 Best friends Rihanna [25] and Katy Perry [26] stayed close during the 2012 ceremony.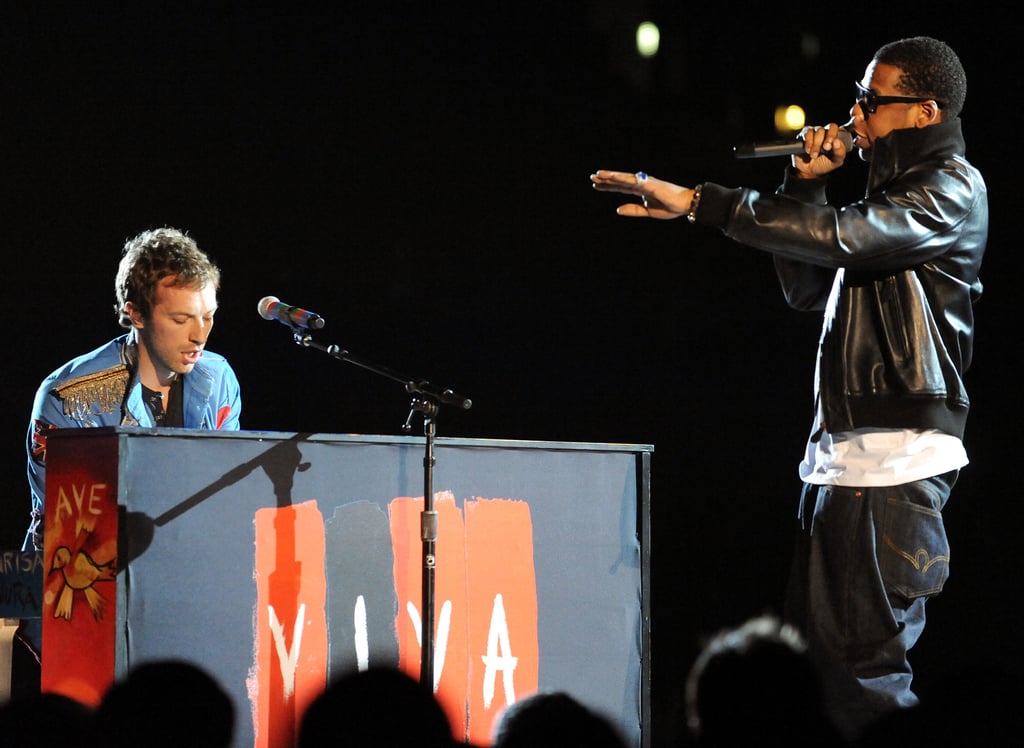 Jay Z joined Coldplay on stage in 2009.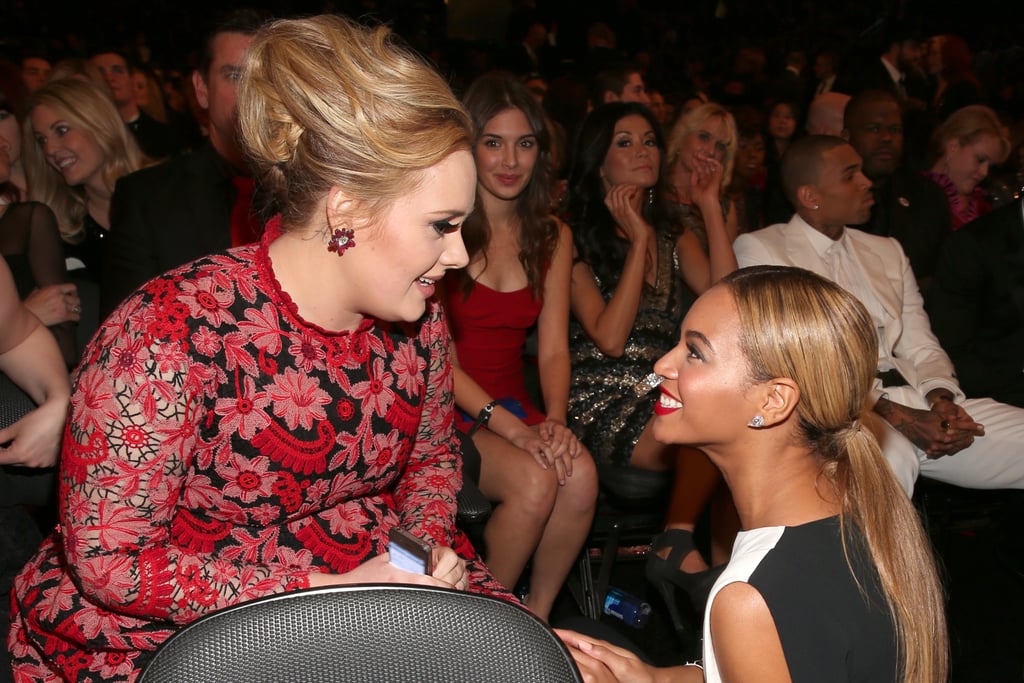 Beyoncé took a knee to chat with Adele during the 2013 Grammys.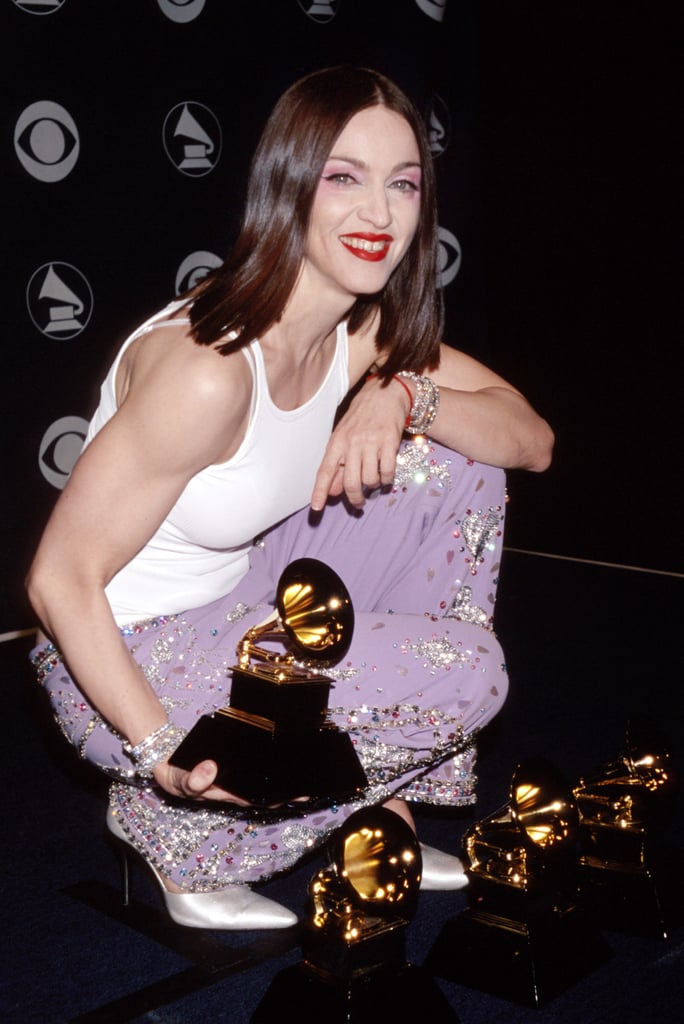 Madonna [27] posed with her many awards in the Grammys press room back in 1999.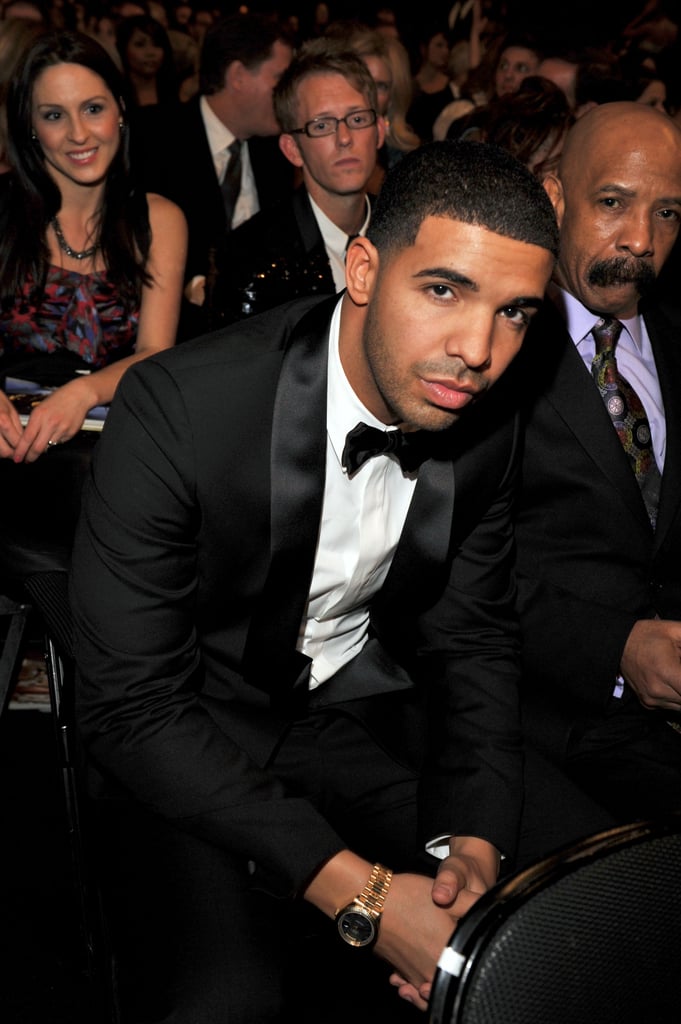 Drake looked dapper in his suit while sitting front row in 2012.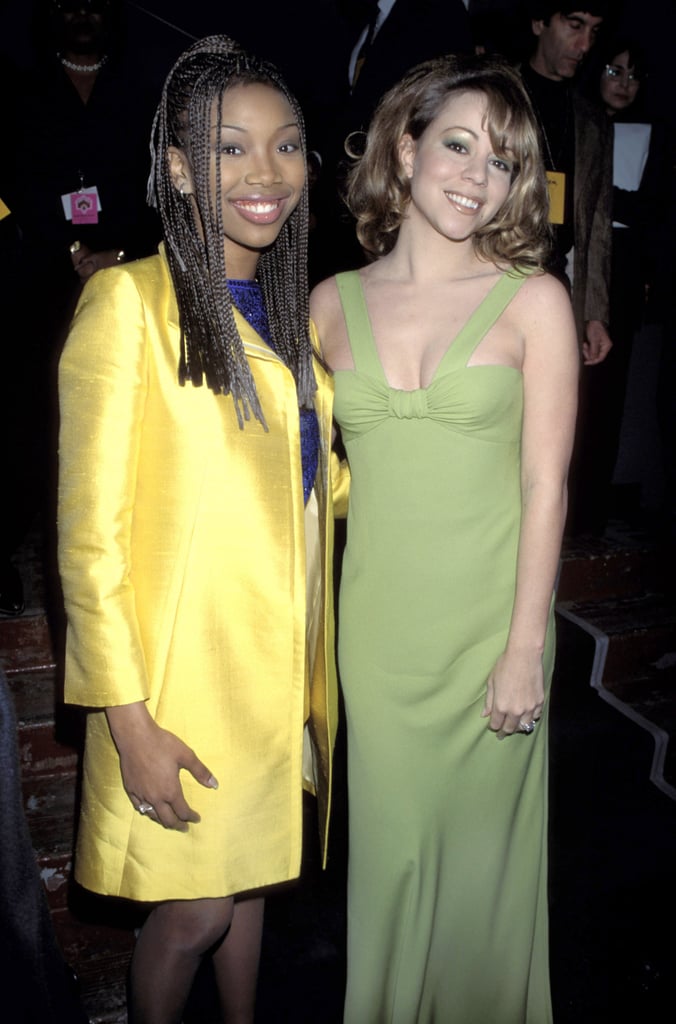 Mariah Carey [28] and Brandy posed together backstage during the ceremony in 1996.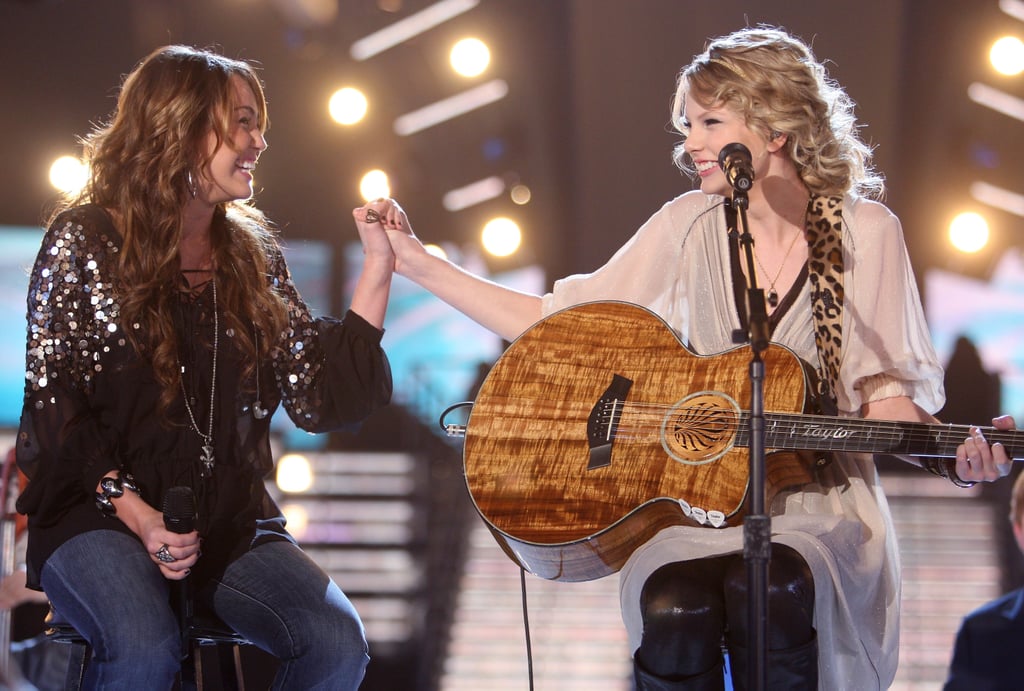 Miley Cyrus [29] and Taylor Swift [30] performed together in 2009.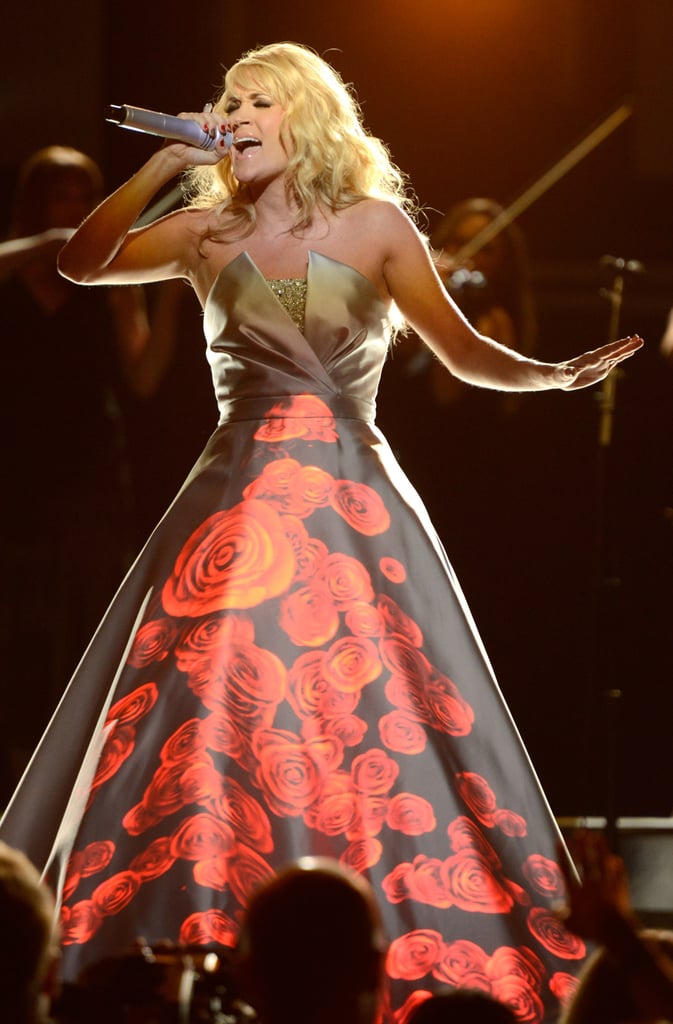 Carrie Underwood [31] performed in an LED-display gown during the Grammys in 2013.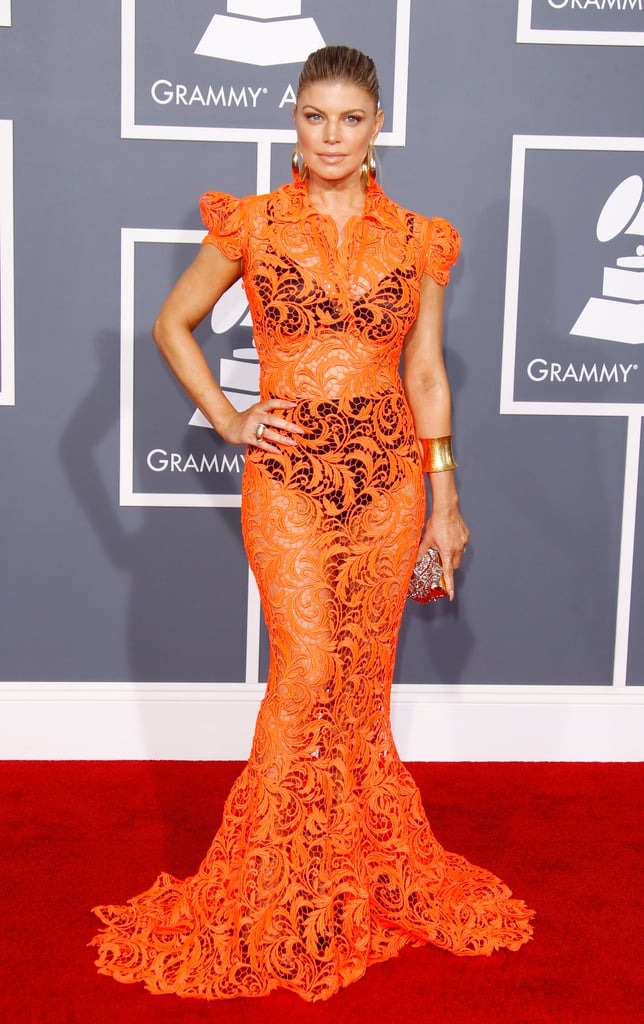 Fergie [32] donned an orange lace Roberto Cavalli gown on the red carpet in 2012.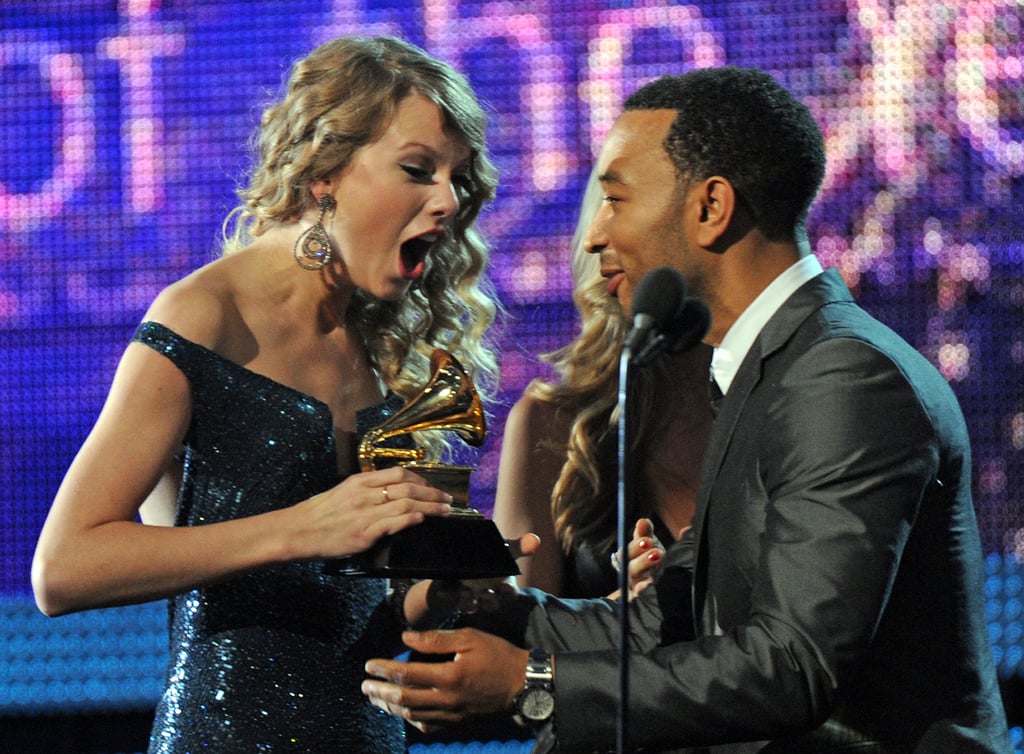 The look on Taylor Swift [33]'s face said it all when she was presented with one of four trophies during the 2010 award show.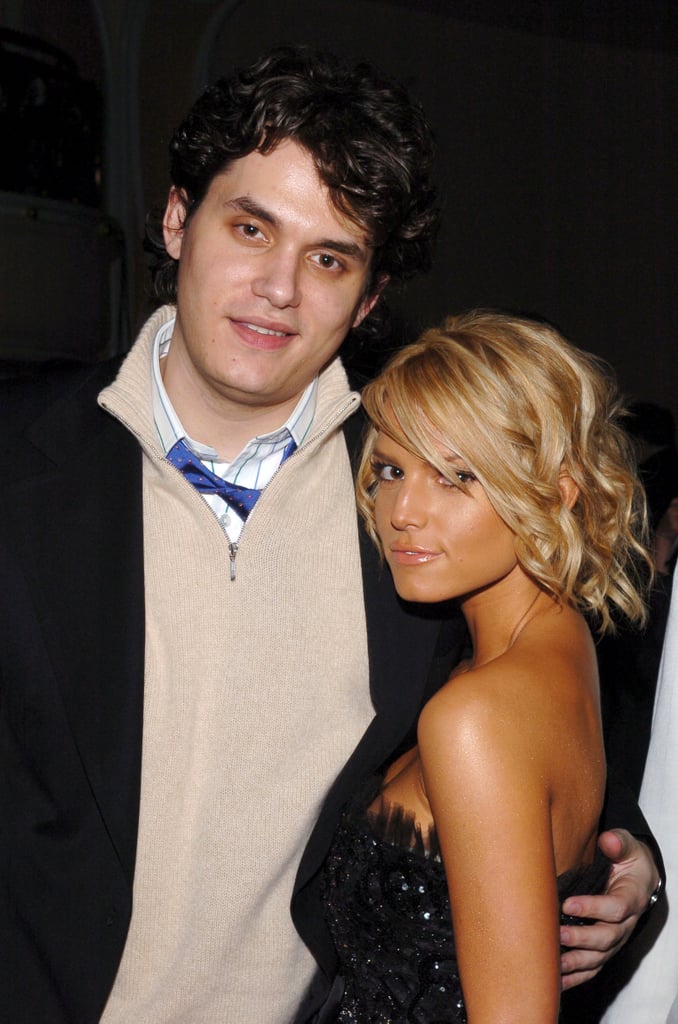 John Mayer [34] posed with a very tan Jessica Simpson [35] in 2005. One year later, they started dating.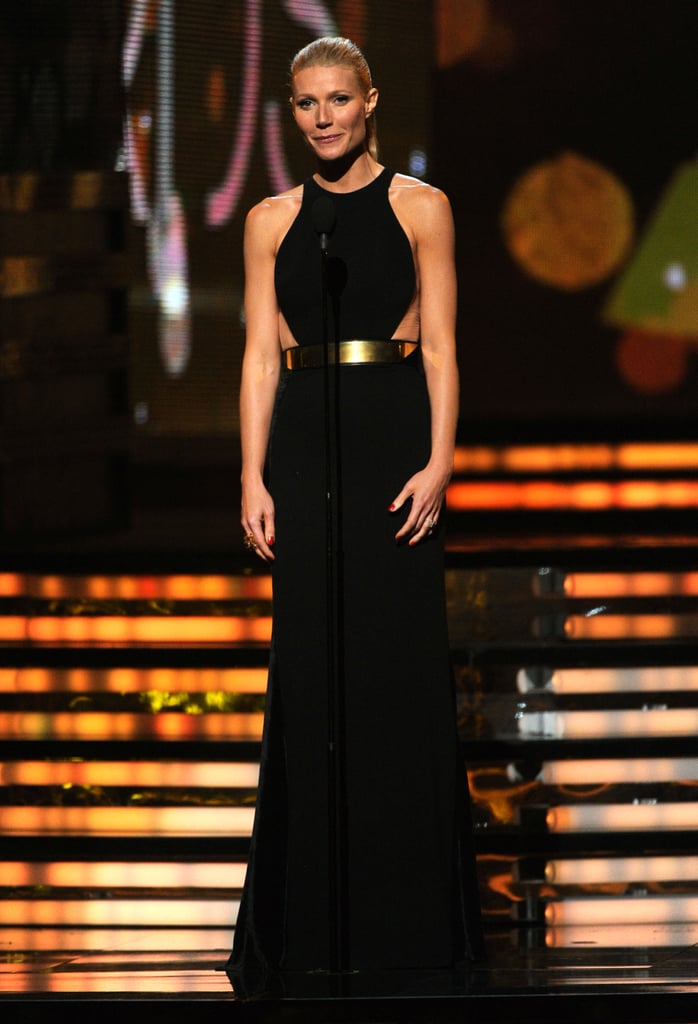 Gwyneth Paltrow [36] presented an award on stage in 2012.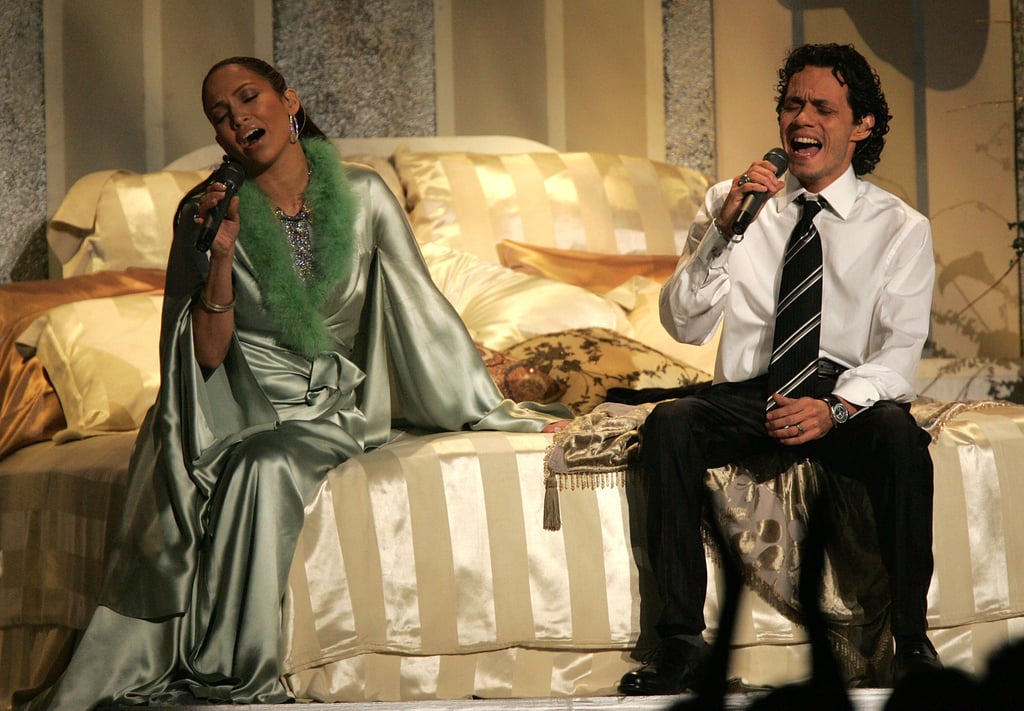 The 2005 show included an awkward duet from Jennifer Lopez [37] and Marc Anthony [38].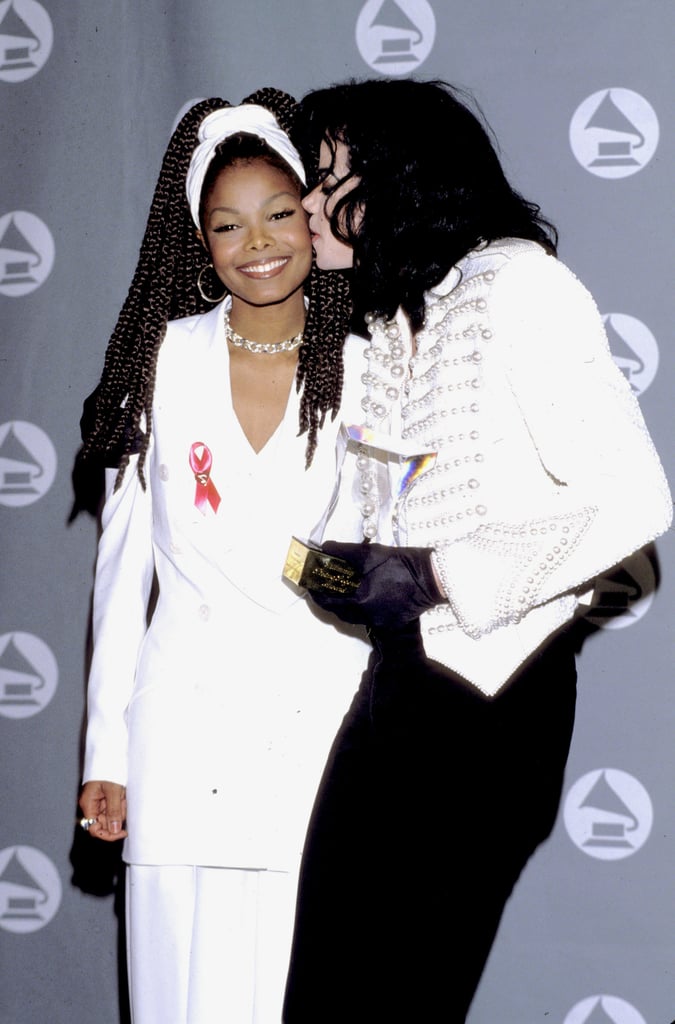 Michael Jackson [39] planted a sweet kiss on his sister Janet Jackson [40] at the 1993 Grammys.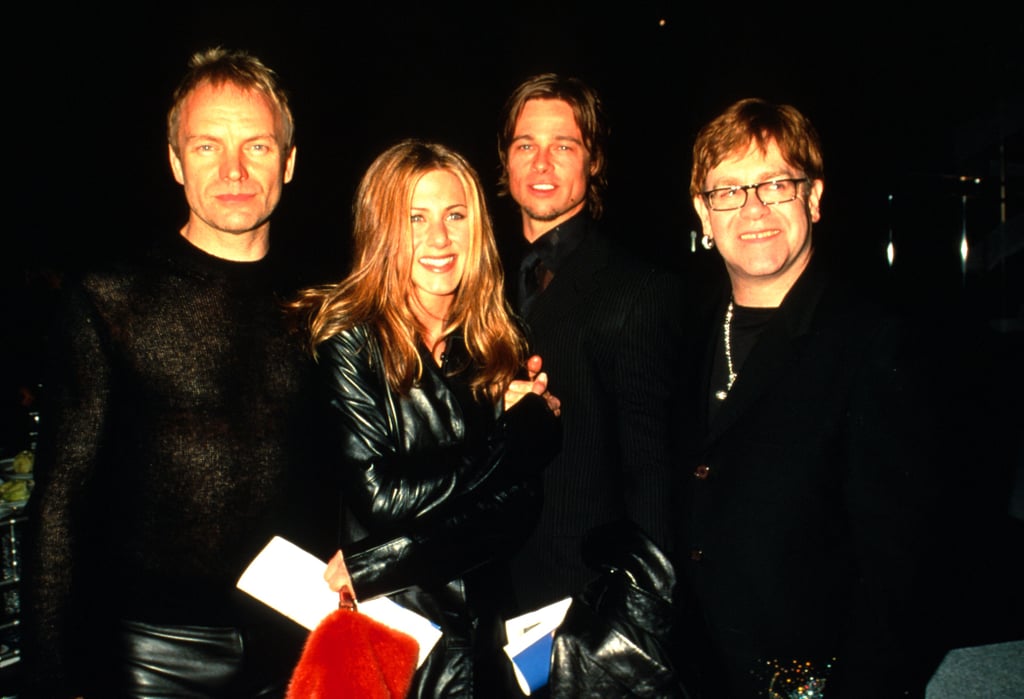 Sting, Jennifer Aniston [41], and Brad Pitt [42] were there to see Elton John named the 2000 MusiCares Person of the Year by the Grammys.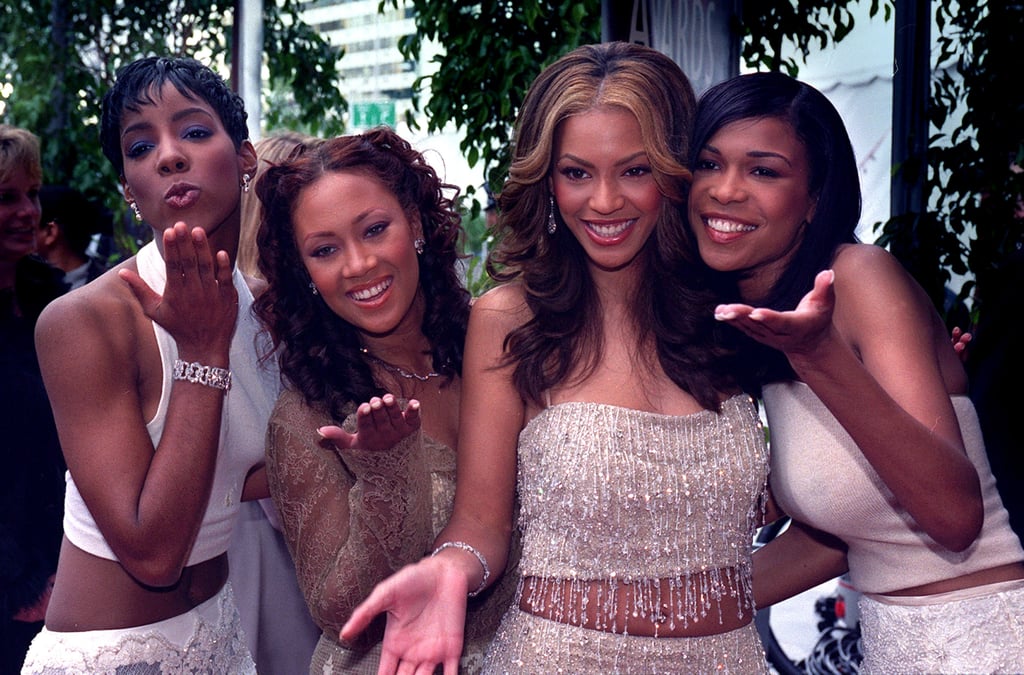 Beyoncé attended the 2000 Grammys with Destiny's Child bandmates Kelly Rowland, LaTavia Roberson, and Michelle Williams [43].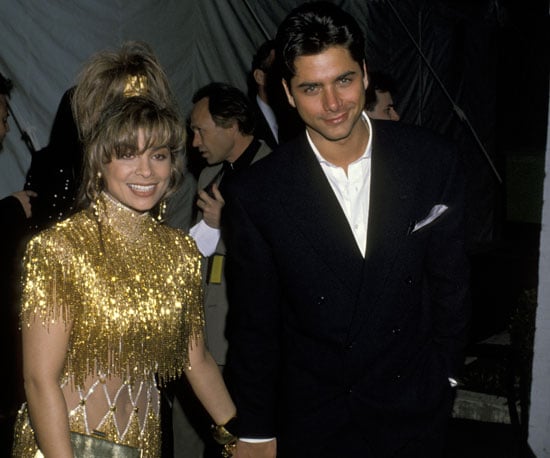 Paula Abdul [44] arrived hand in hand with John Stamos in 1990 (yep, they dated).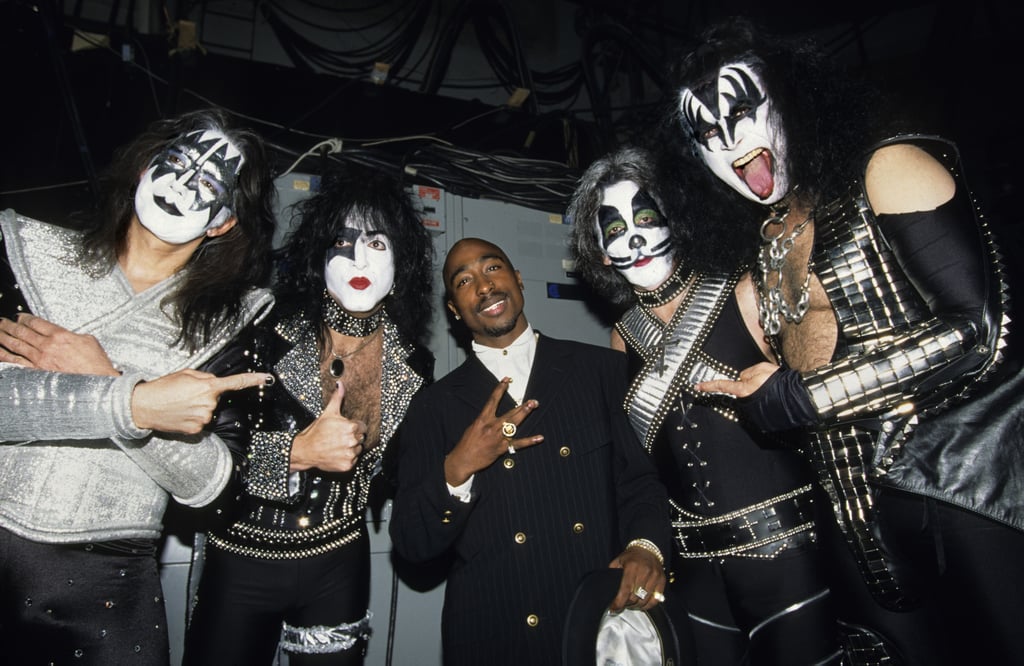 Tupac Shakur joined the members of Kiss backstage in 1996 — how hilarious is this photo?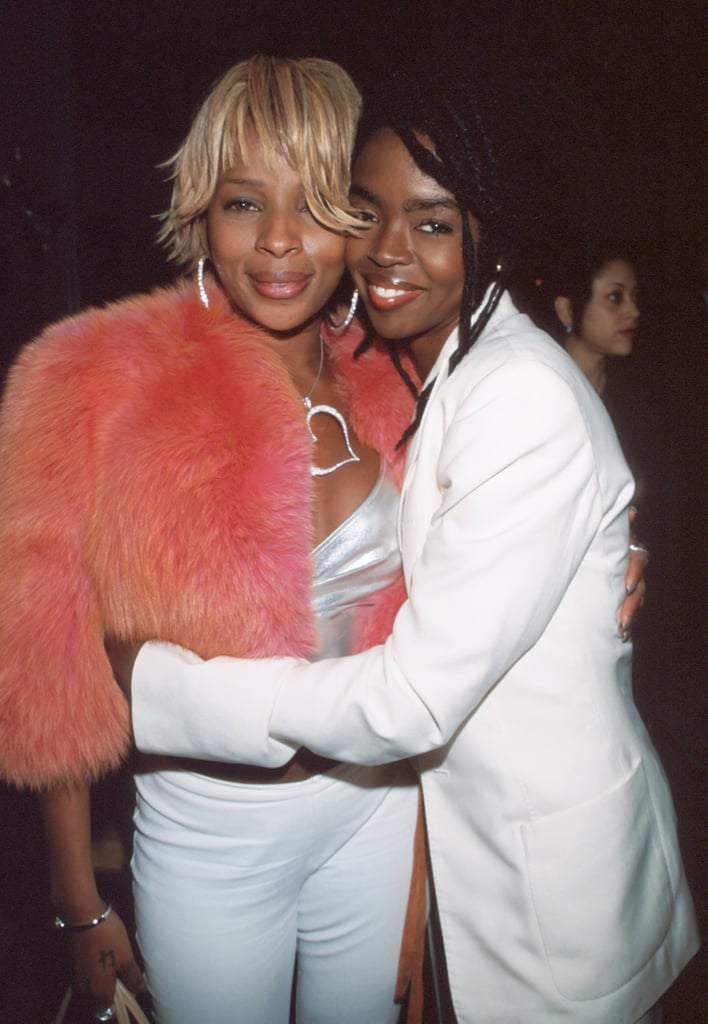 Lauryn Hill joined Mary J. Blige at the 2000 Grammys.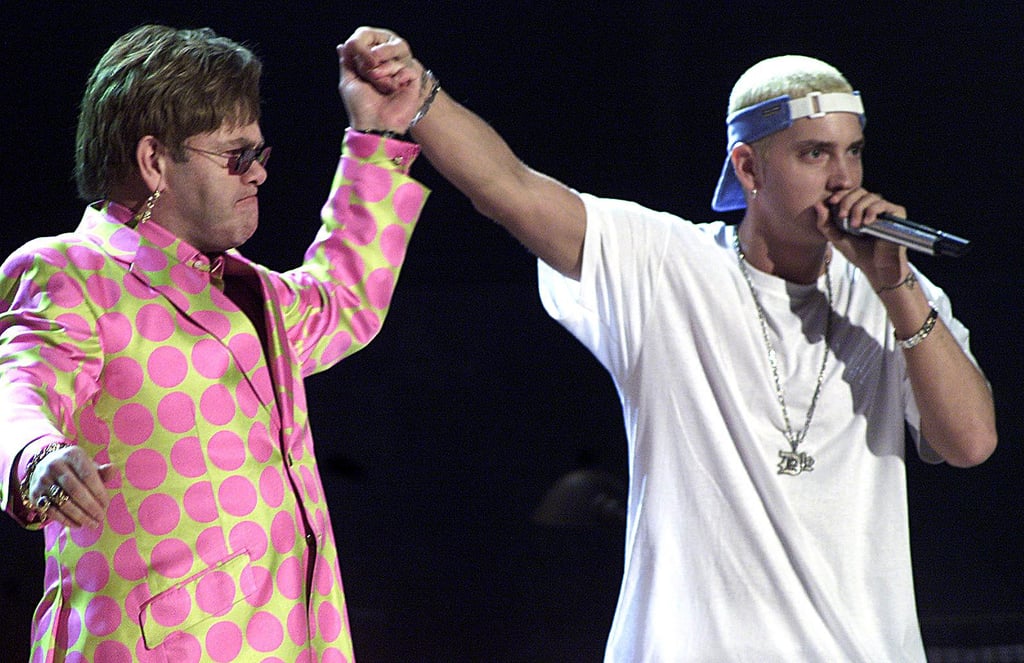 Elton John and Eminem [45] famously performed together in 2001.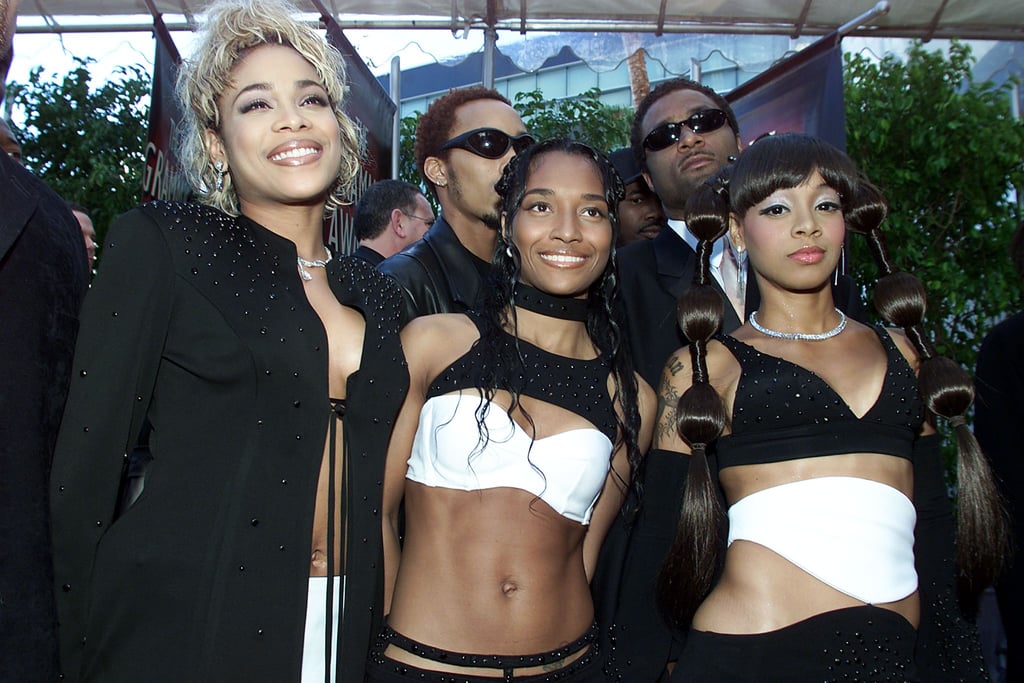 The ladies of TLC arrived together for the show in 2000.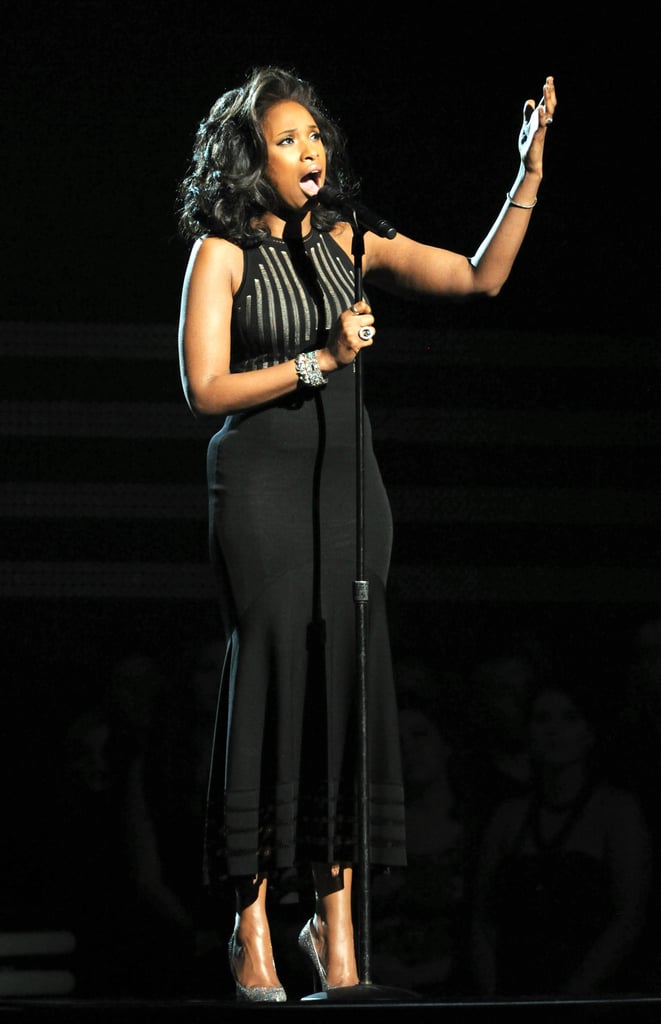 Jennifer Hudson [46] performed an emotional tribute to Whitney Houston during the 2012 show.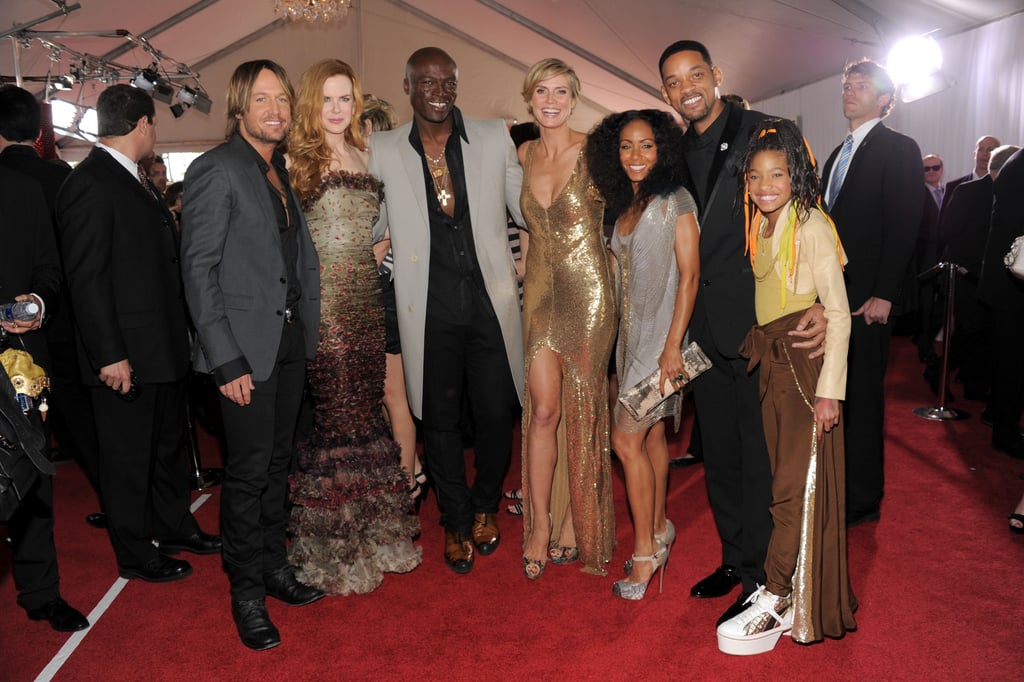 Keith Urban [47] and Nicole Kidman [48] posed with Seal, Heidi Klum [49], Will Smith [50], Jada Pinkett Smith [51], and Willow Smith at the 2011 Grammys.