Lupita Nyong'o has definitely had an awesome couple of years — going from an almost complete unknown [1] to becoming an Oscar winner and People magazine's most beautiful person of the year [2] and a two-time Vogue cover girl. We're certainly glad that Lupita is still having her moment, because she has quickly become one of our favorite celebrities to watch (and not just because of her incredible acting talent and gorgeous sense of style [3]). The actress has lots of cute moments on the red carpet with costars and fellow actors (and of course, Oprah Winfrey [4]!), and she's equally adorable when she's playing around on her must-follow Instagram account [5] and winning over A-listers at events. Keep reading for 32 times Lupita proved she was basically perfect.
When She Had a Prom Moment With Michael B. Jordan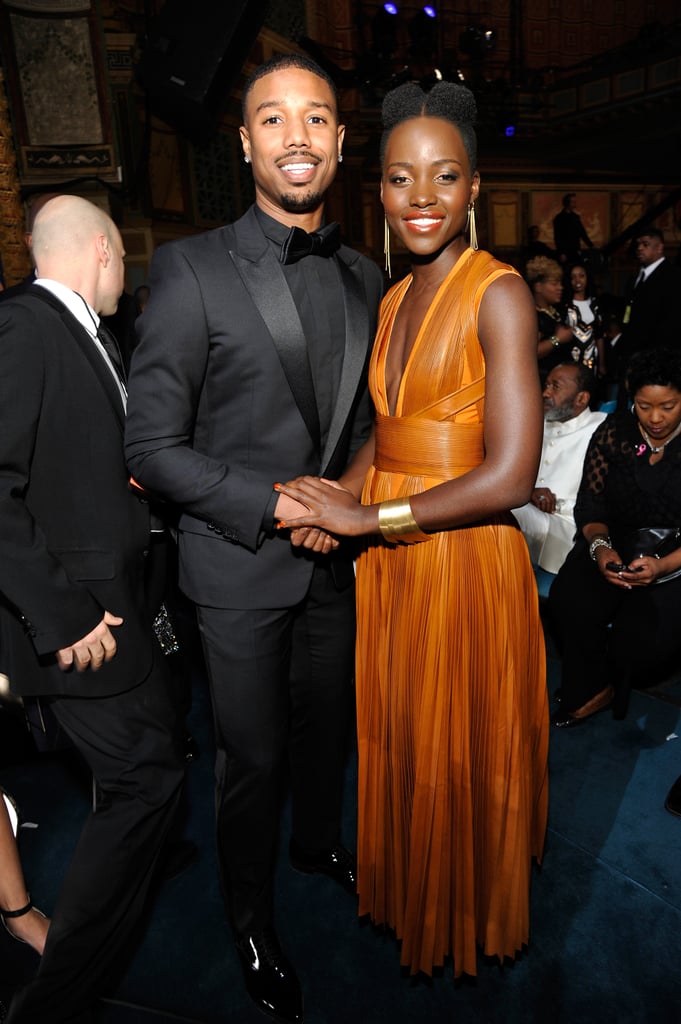 When Jennifer Lawrence Couldn't Even Handle Her Awesomeness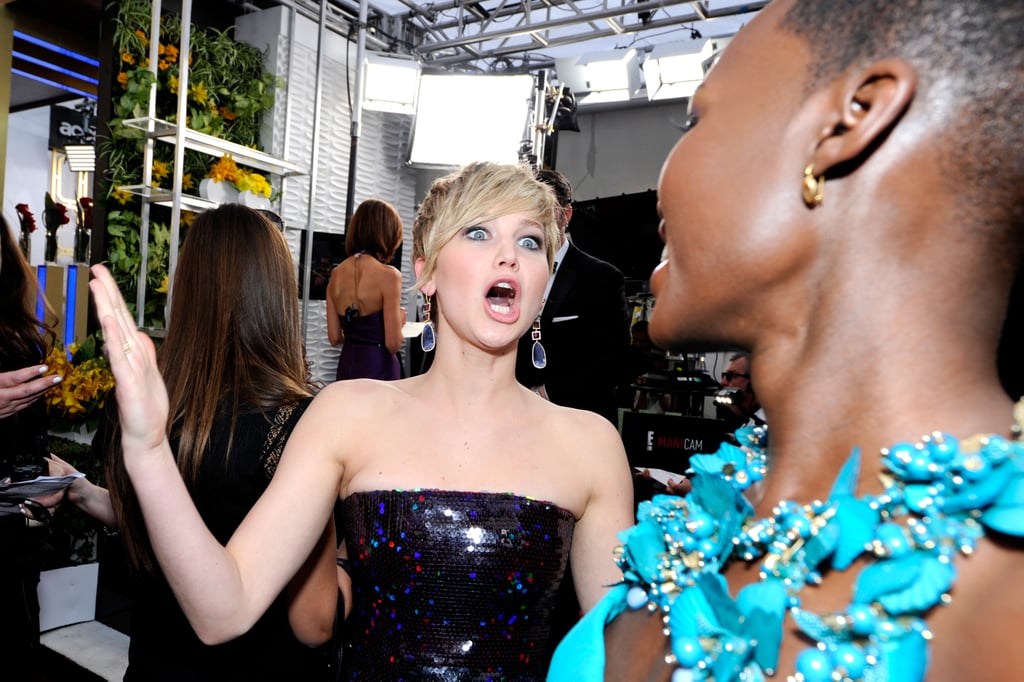 When She and Michelle Dockery Proved They Were Cooler Than All of Us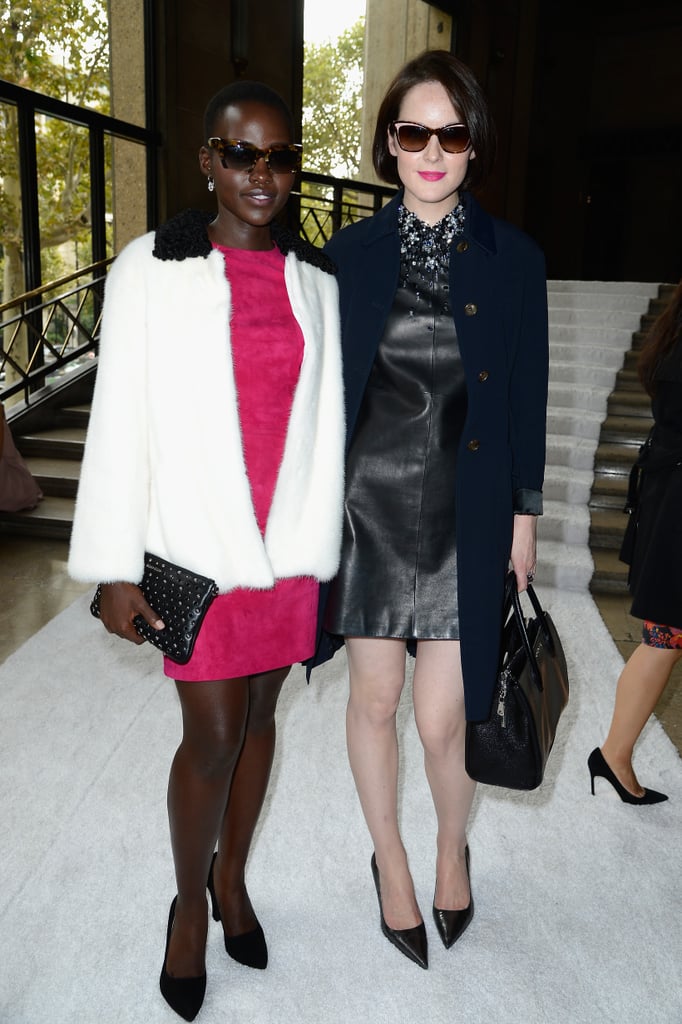 When She Fangirled Over Leo at the Golden Globes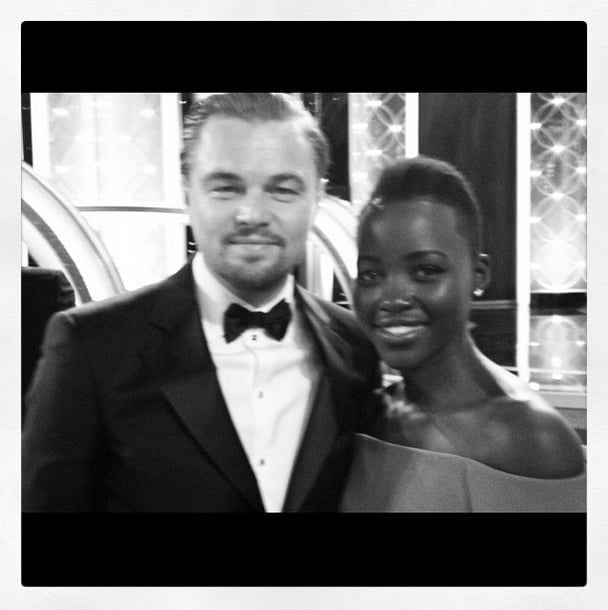 And Told Kerry Washington She Was a Gladiator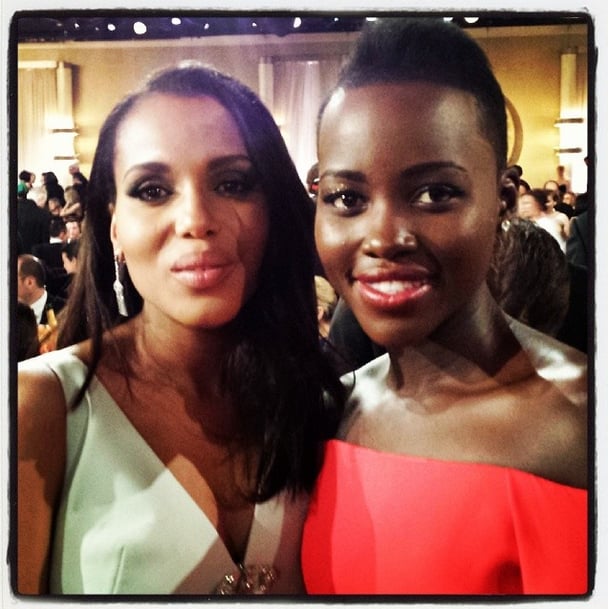 When Sean Penn and Julia Roberts Fussed Over Her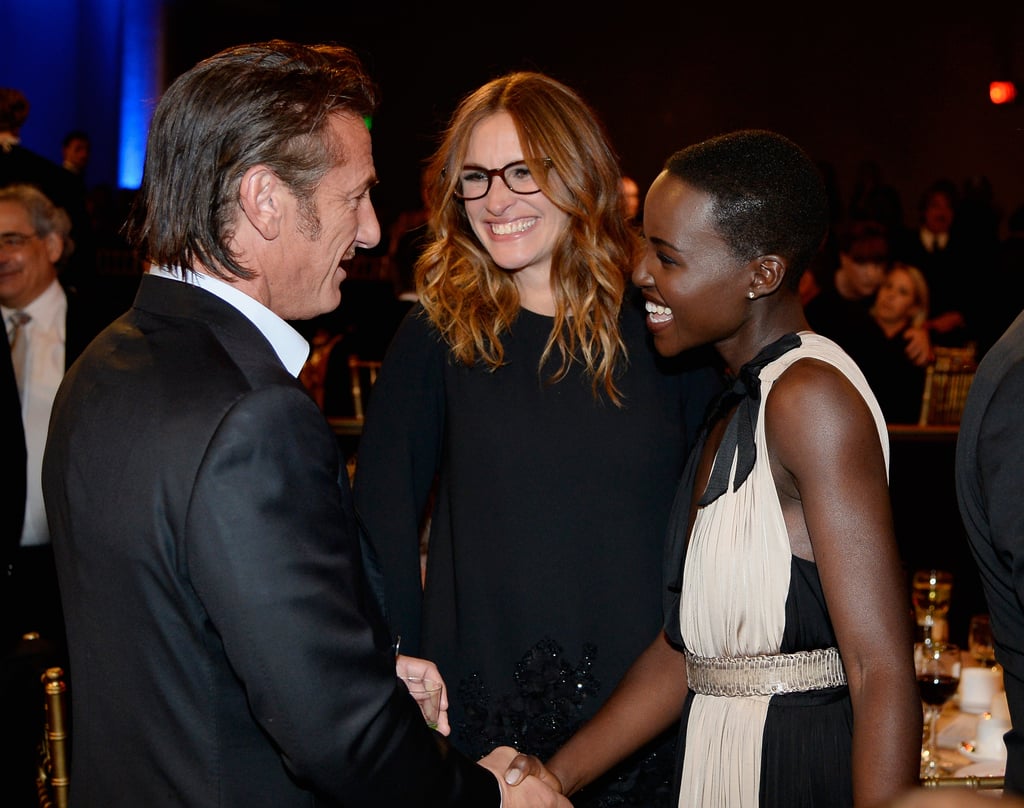 When She Was Like, "Yeah, Brad, Angie, and I Are Always Hanging Out"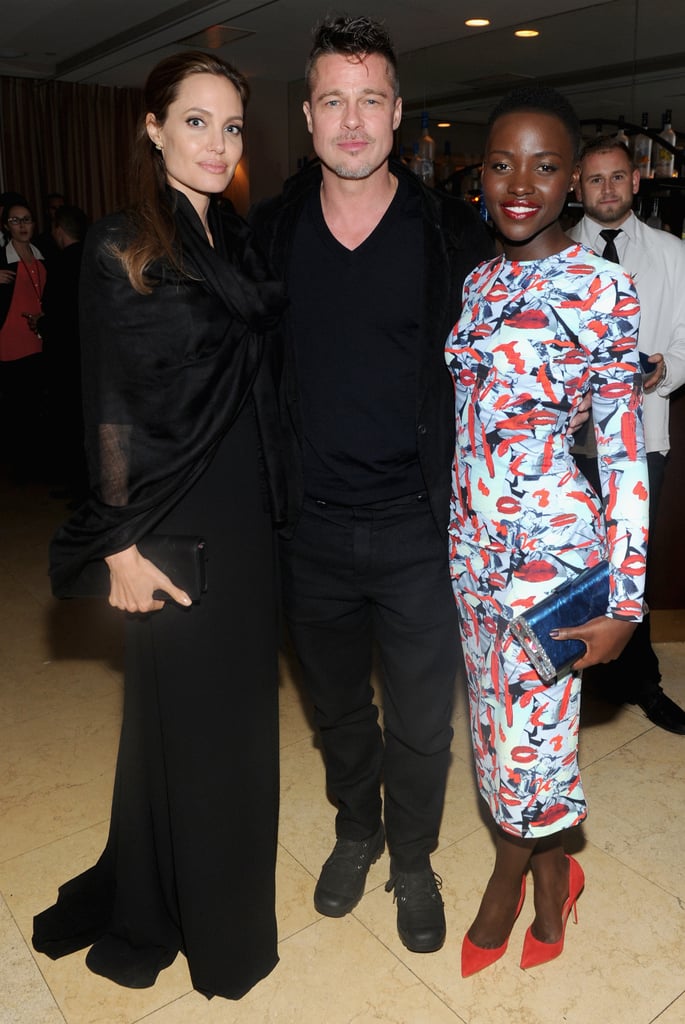 When Oprah Was Like, "We Need a Picture Together!"
And Then Gave Her a Very Oprah-Esque Hug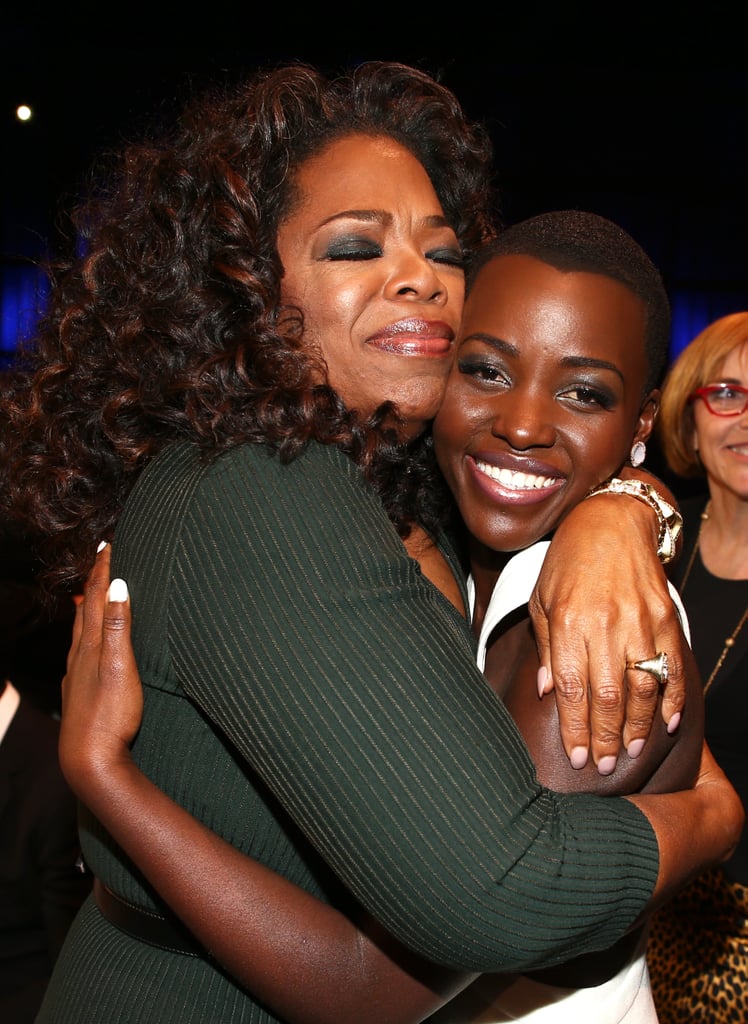 When Emma Thompson Wanted to Photobomb Her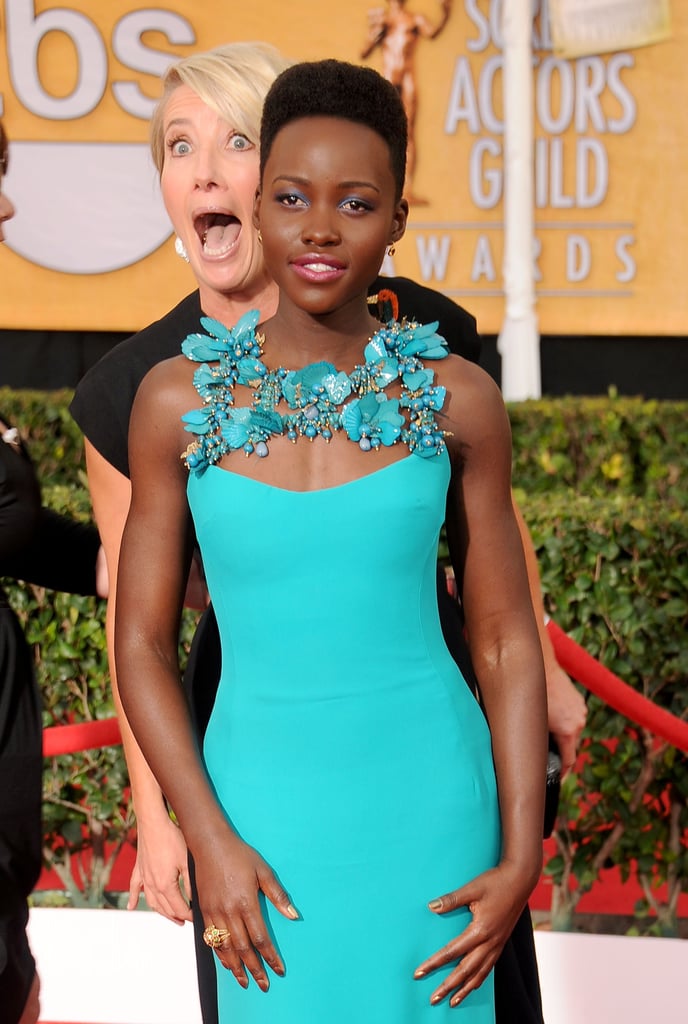 When She Became the World's Cutest Knicks Fan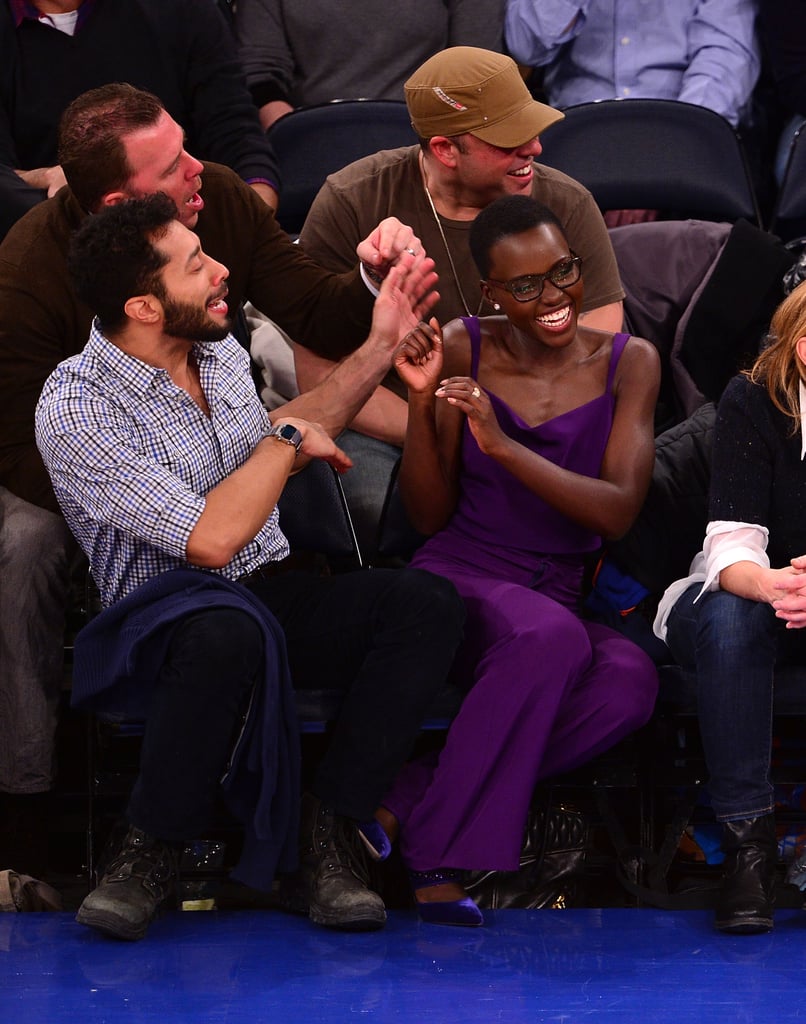 When This Happened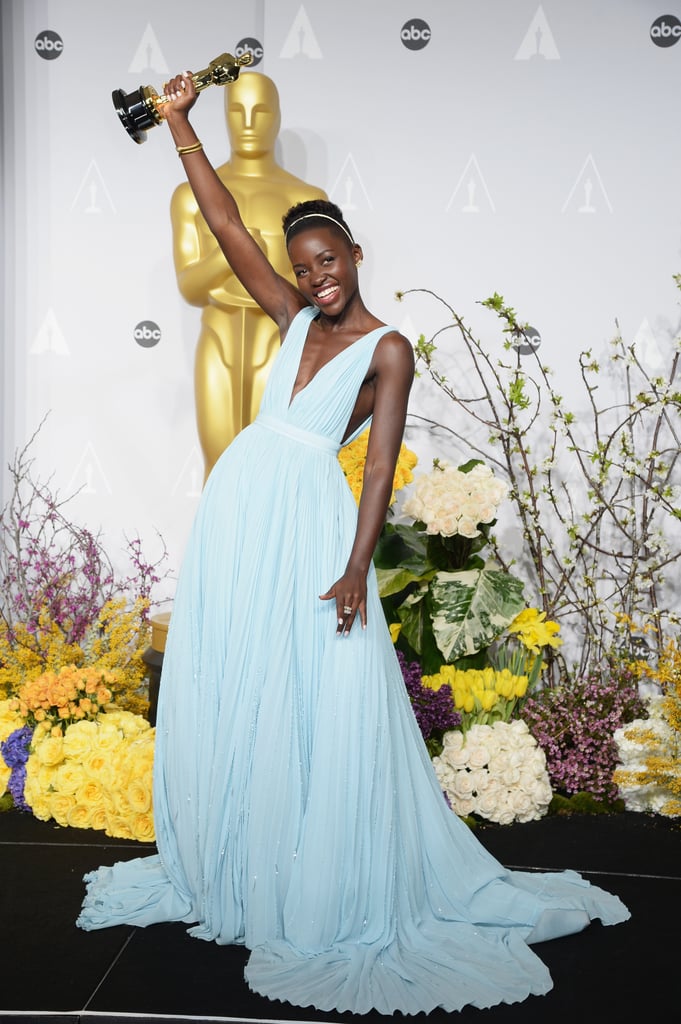 Seriously, How Can You Not Go Crazy After You Win an Oscar?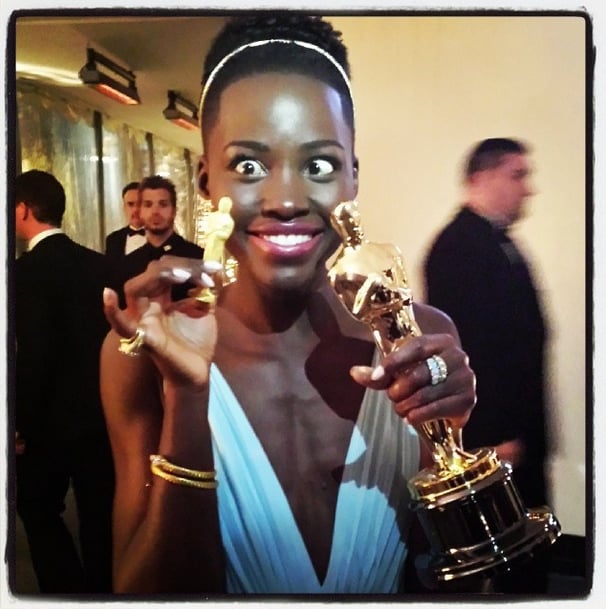 When She Photobombed Jared Leto
Basically, Every Moment She Has With Jared Leto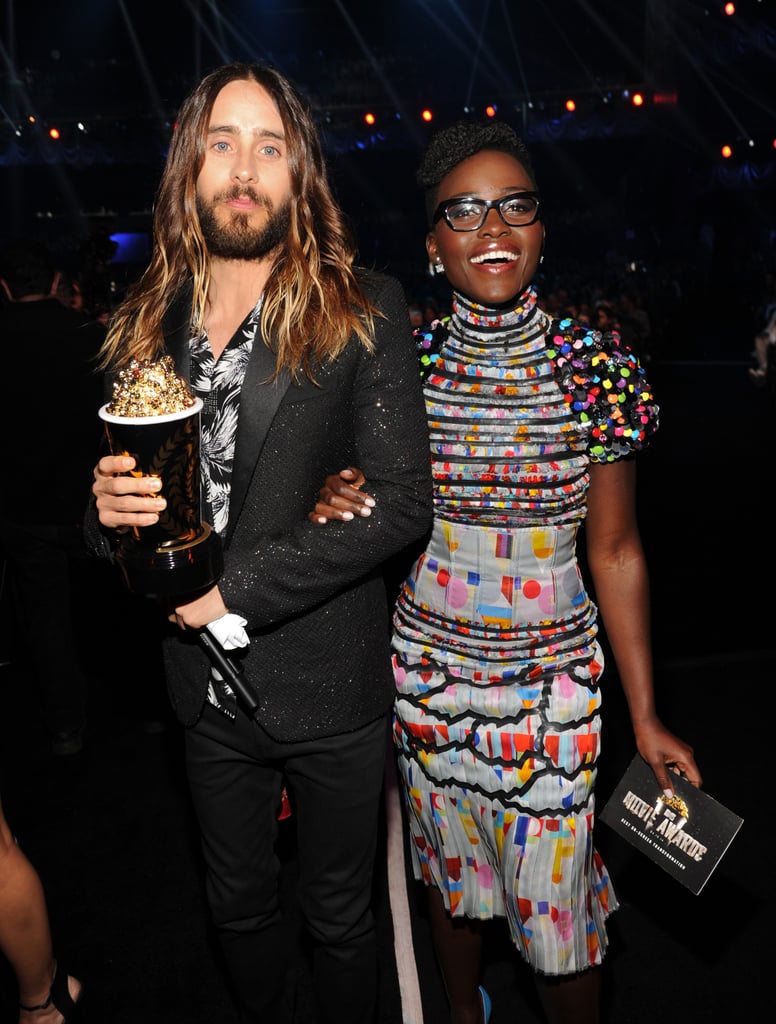 We want them to be a couple [6] so, so badly.
When Jennifer Tried to Steal Her Oscar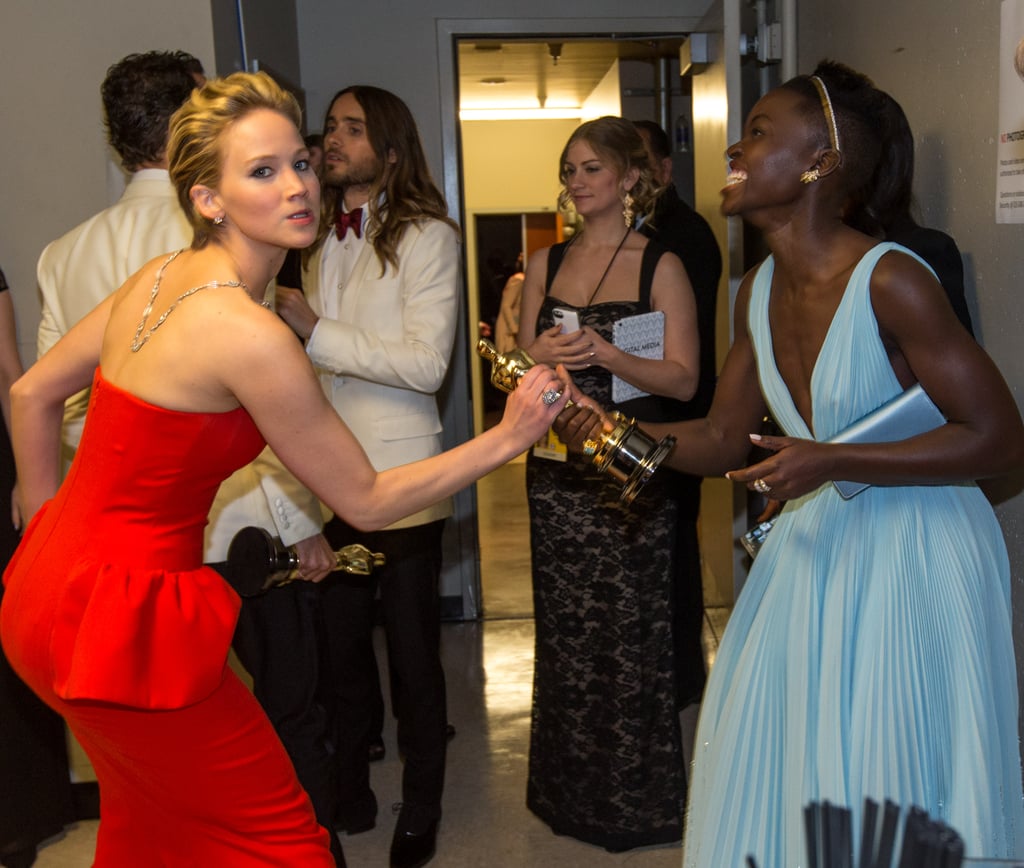 When She Hung Out With Crazy Eyes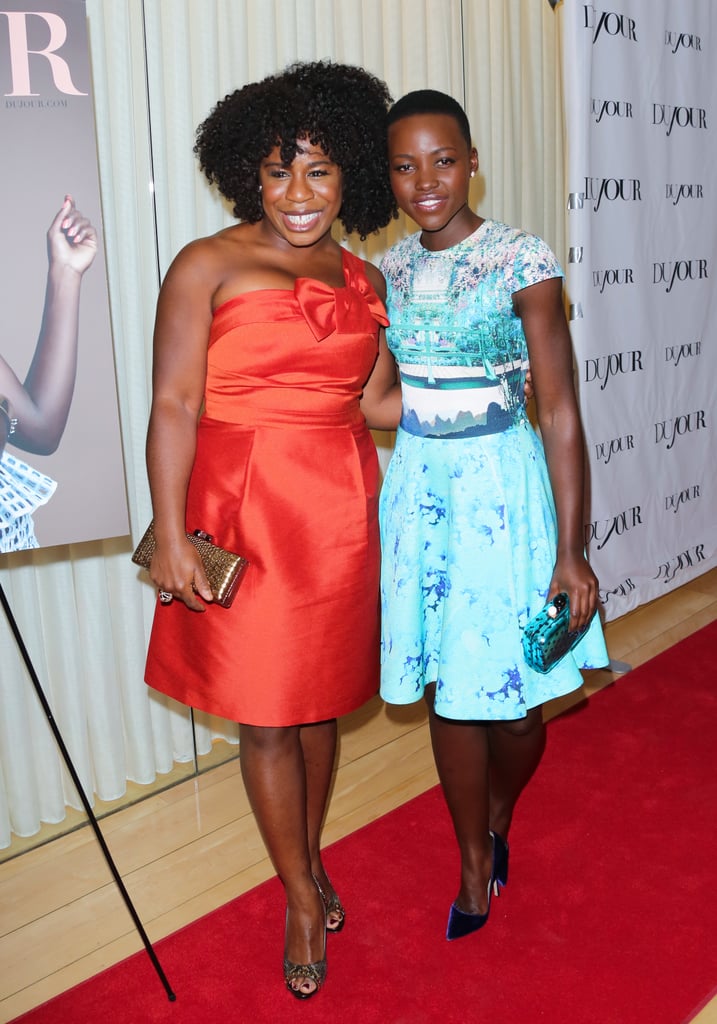 When She Still Gets Adorable About Winning Awards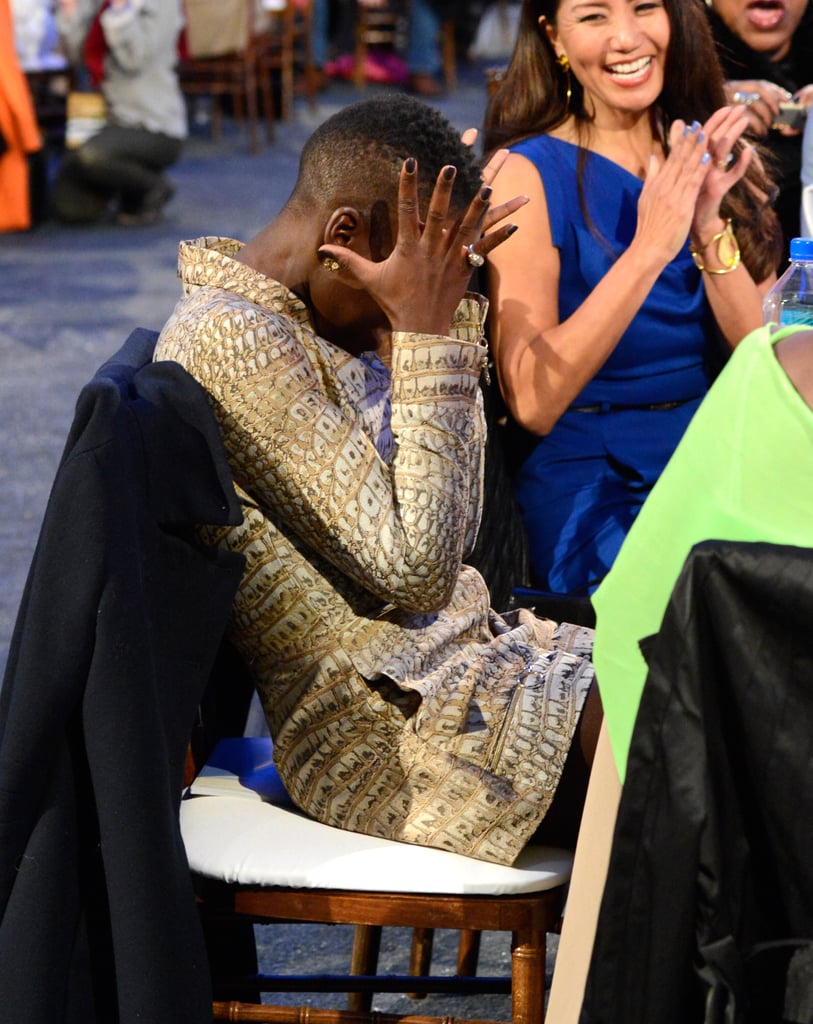 When She Got Legitimately Excited About Her Magazine Cover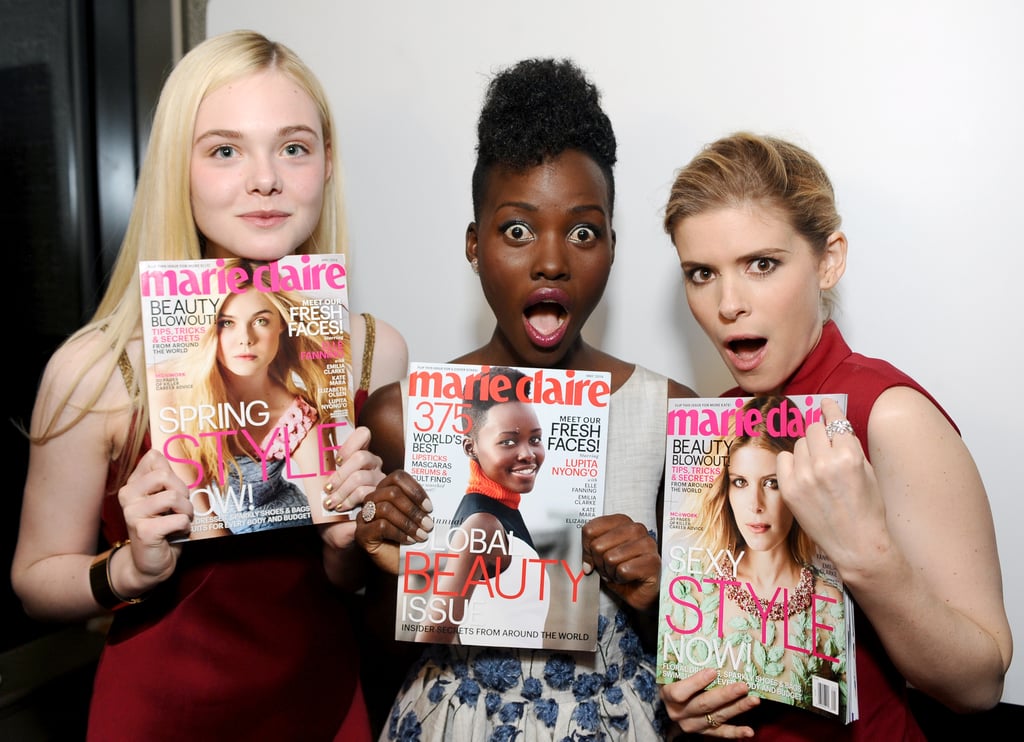 When She Managed to Outshine Rihanna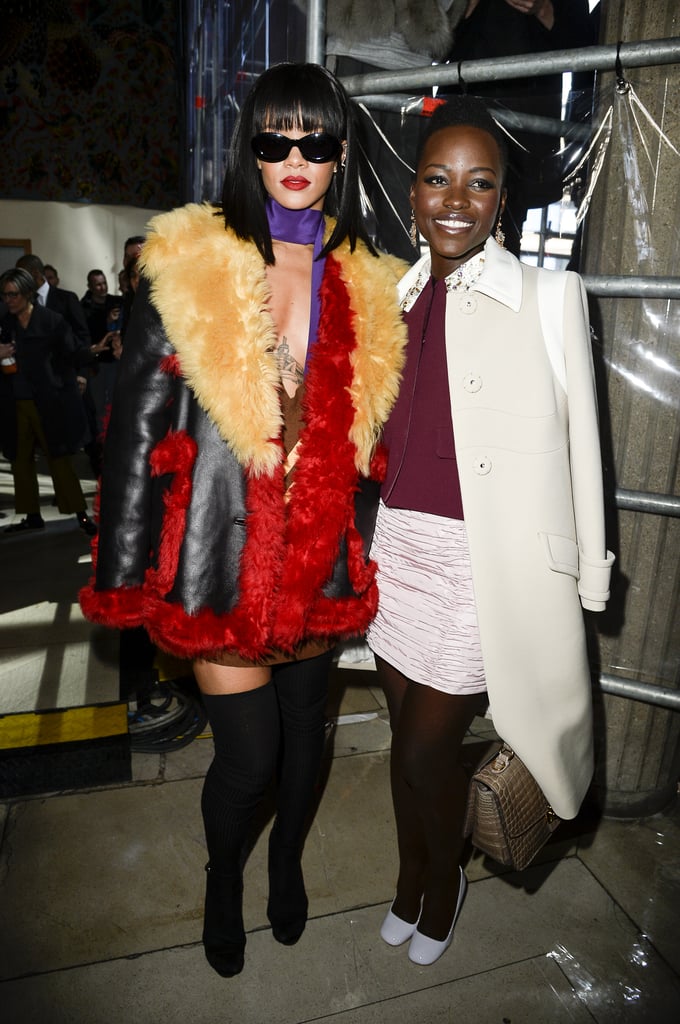 When She Hit the Beach Looking Like a Victoria's Secret Model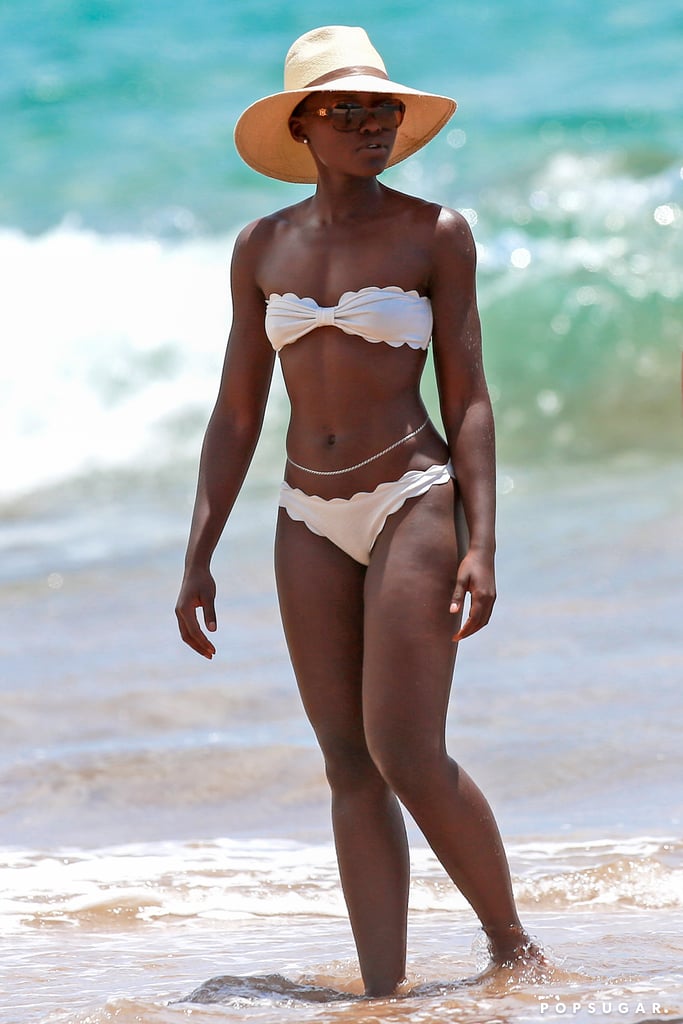 When She Nailed Her First Vogue Cover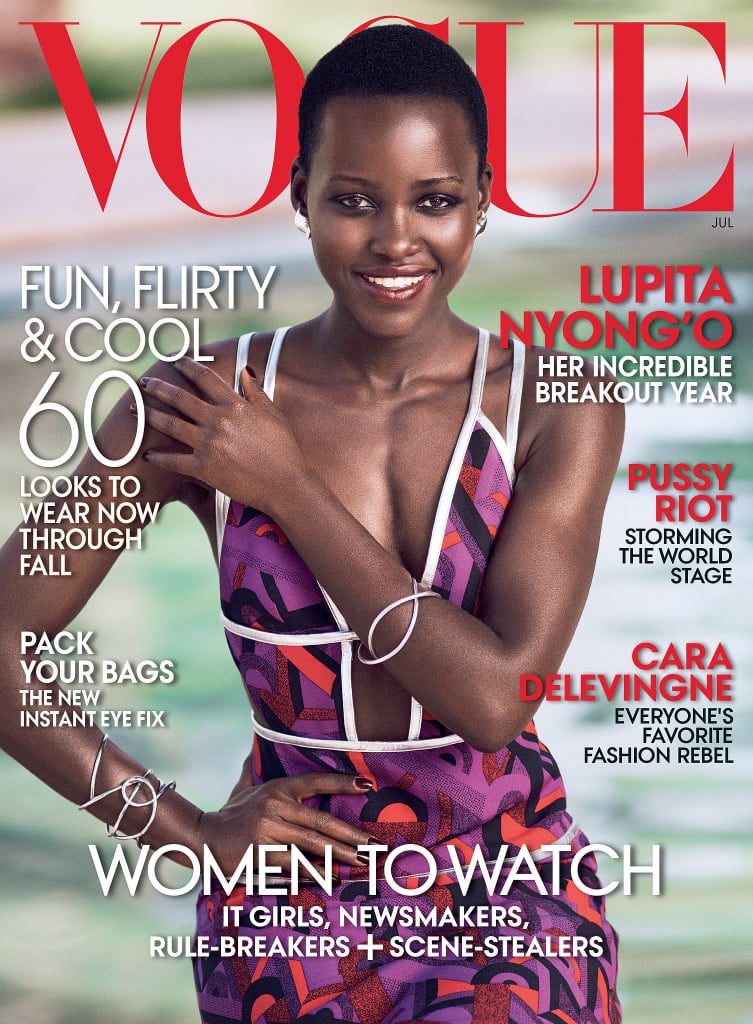 And Her First Met Gala Red Carpet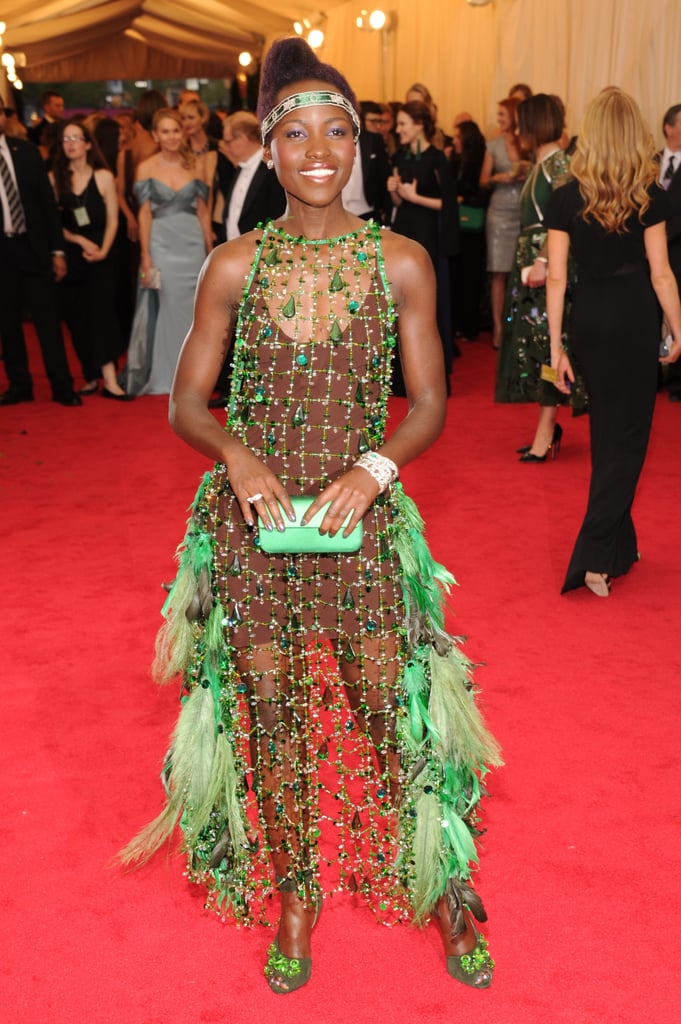 When She Wrote a Sweet Poem For Her Fans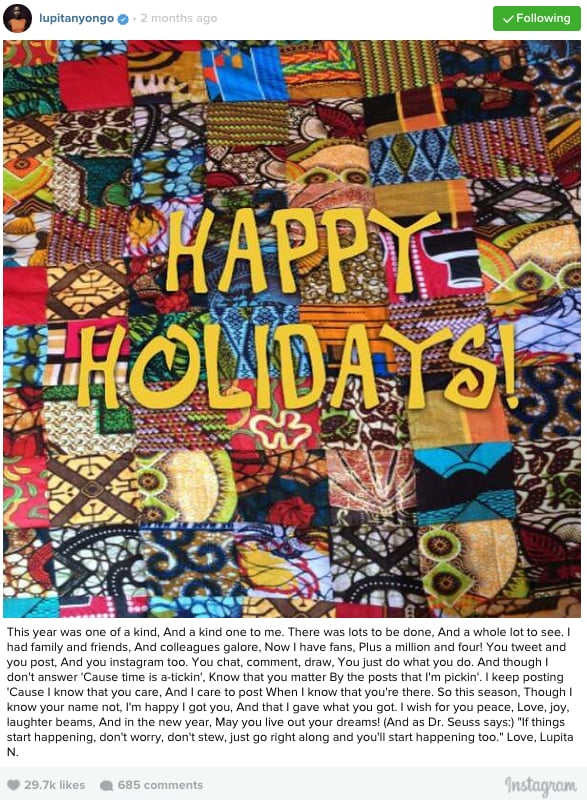 When She Left Lunch Looking Like She'd Just Stepped Off a Runway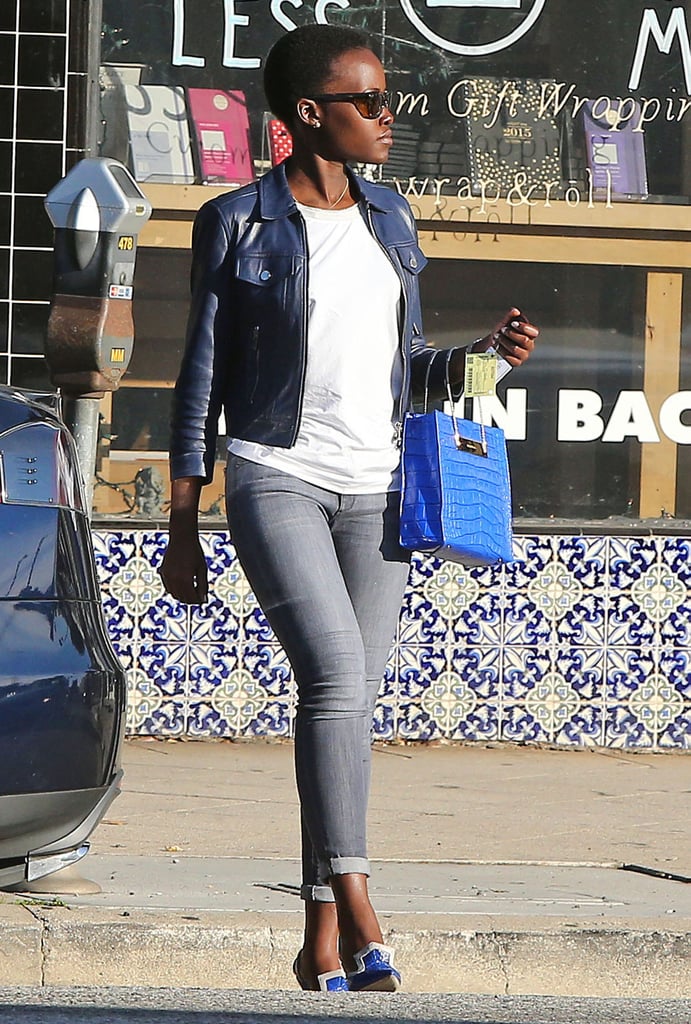 When She Wore 6,000 Pearls to the Oscars
When She Twirled For Her Life at the Cannes Film Festival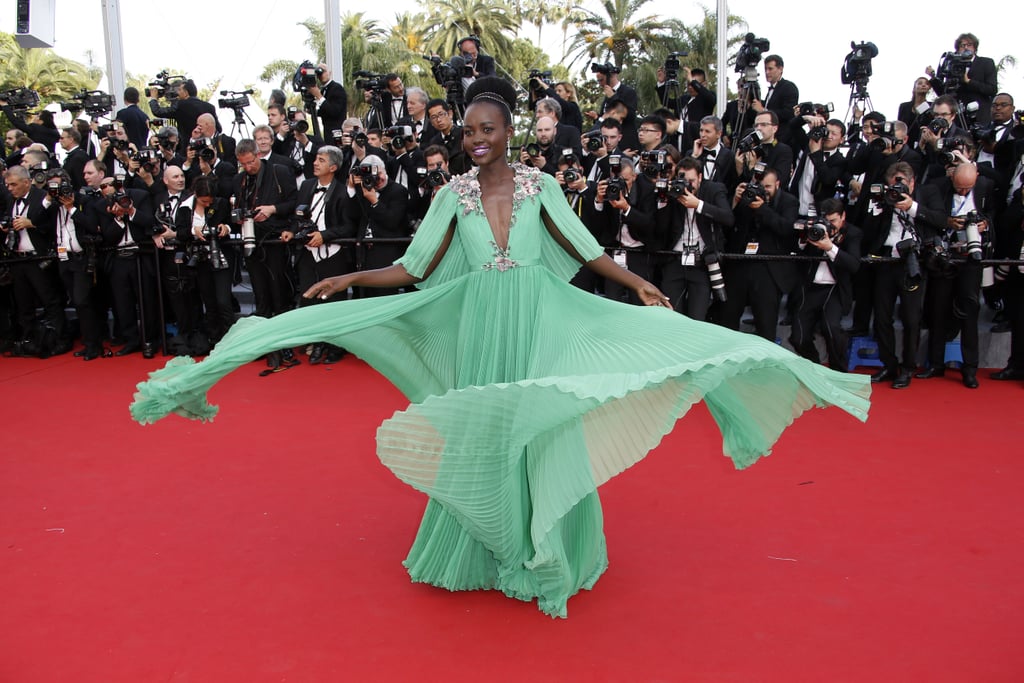 When She Looked Like an Actual Christmas Present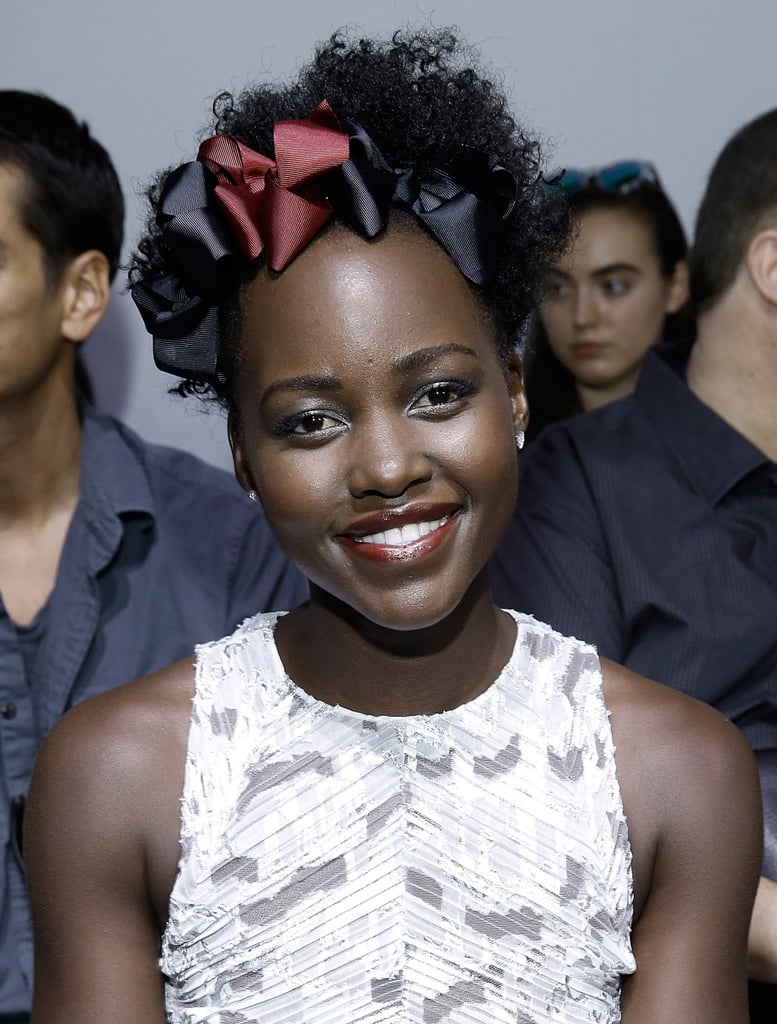 When She Carried Her Own Dry Cleaning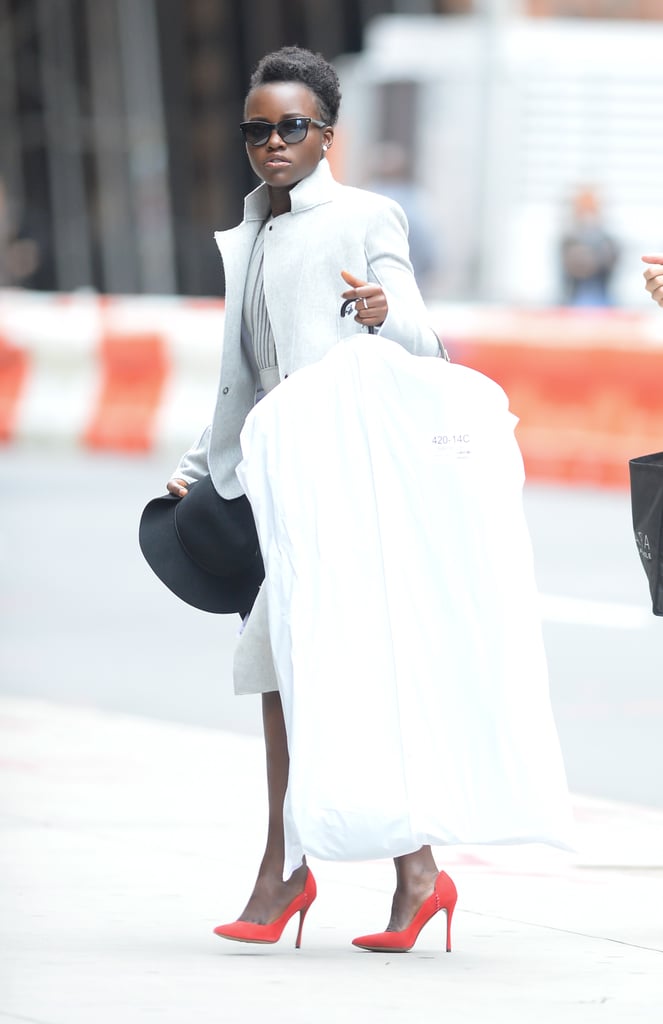 When She Inspired Women to Lift Each Other Up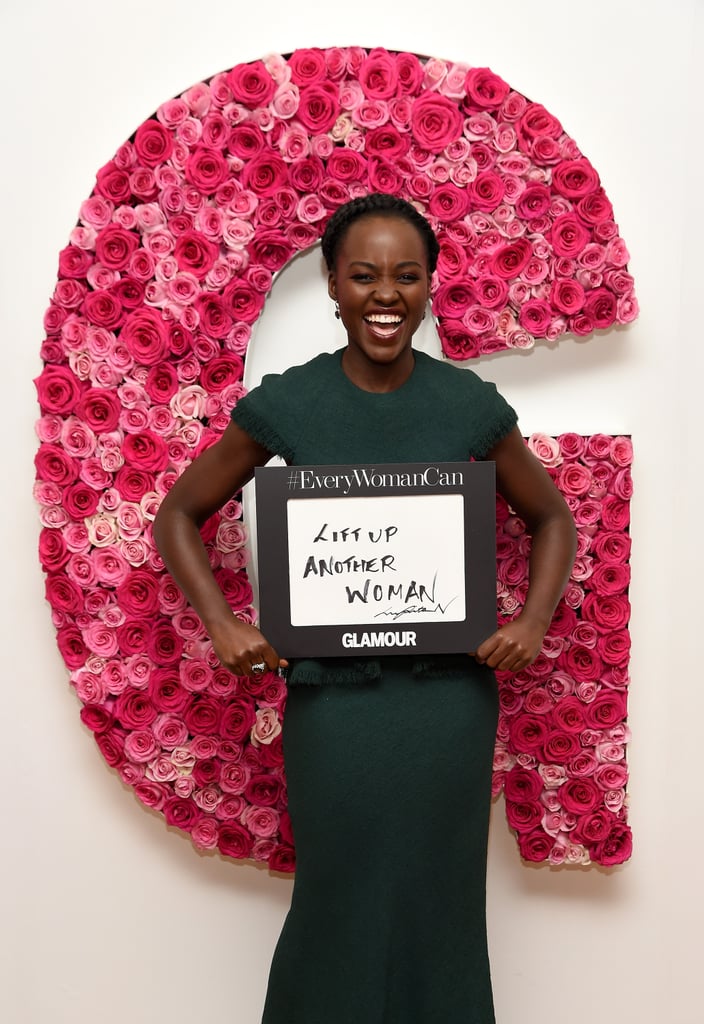 When She Landed at LAX Looking Like a Boss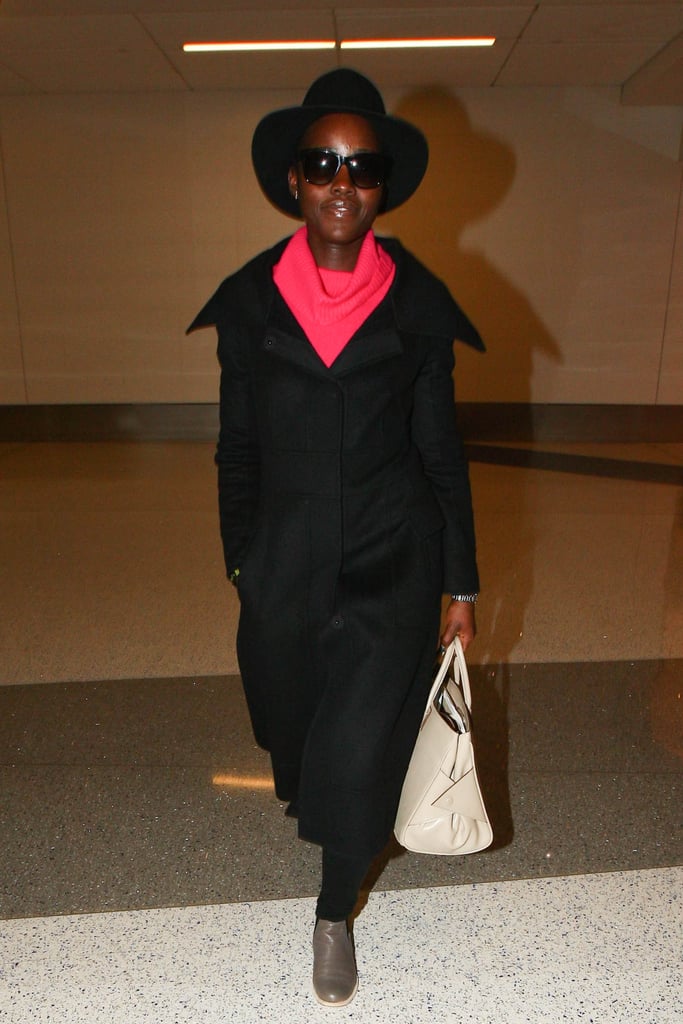 When She Slew Your Entire Galaxy