MTV began its Spring break coverage back in 1986, setting up shop in Daytona Beach, FL. Over the years, it's traveled to Panama City, FL; San Diego; Jamaica; and of course, Cancun, Mexico, and made sure to bring loads of celebrities to each stop. There's been no shortage of crazy antics during MTV's Spring Break broadcasts, including high-octane musical performances, bikini contests, and college students generally making idiots of themselves in front of their peers. There have also been a number of memorable onstage moments, from Bush's rainy performance of "Glycerine" and Eminem [1] dropping his pants to Fat Joe going shirtless [2] and Carmen Electra's bevy of teeny bikinis [3]. Since the annual week of debauchery is right around the corner, we thought we'd look back at some glorious MTV Spring Break moments that might have you missing your college days and booking a quick trip to Cancun.
1995: The late Notorious BIG serenades the crowd with his hit "Big Poppa" in Lake Havasu.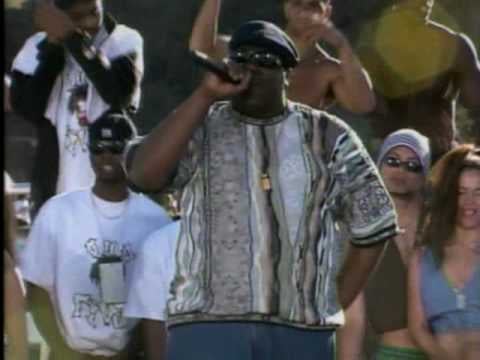 You'll bounce to this song as if it just came out.
1996: No Doubt performs "Just a Girl" in Panama City Beach.
This was almost 20 years ago, yet Gwen Stefani [4] looks exactly the same. What is this sorcery?
1996: Bush flawlessly performs "Glycerine" despite being showered by heavy rain in Panama City.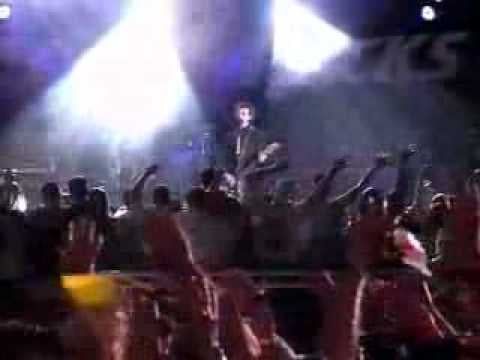 Even though thunderstorms threatened to cancel the show, Bush frontman Gavin Rossdale [5] insisted on performing for the crowd since they had waited for so long. Basically, he cheated death to give his fans what they wanted, and this is why the '90s were so awesome.
1997: Spice Girls perform "Wannabe" on The Grind.
Yes — The Grind.
1999: *NSYNC and Britney Spears count down their favorite Spring break videos.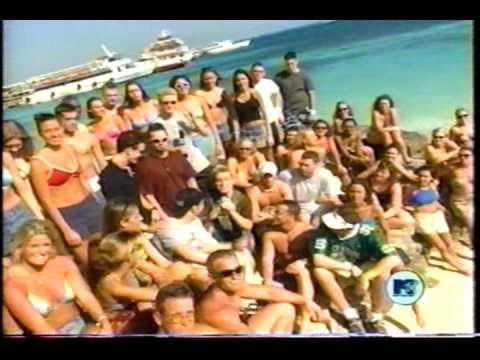 Justin Timberlake [6] lovingly chose Britney's ". . . Baby One More Time" as his pick.
1999: Eminem walks on stage with his pants down before performing "My Name Is" during Fashionably Loud in Cancun.
You remember Fashionably Loud, don't you? Bikini-clad models would shimmy and shake with the band as they made their way down the runway. This particular set had the models emerging from the ocean, hair wet and limbs glistening. Though there were lots of ladies to satisfy the crowd, there was also some man candy to enjoy. Also: so many puka shell necklaces.
2000: Pink (with pink hair) poses with Sisqó (with silver hair).
This was back when Pink still had her rose-colored pixie cut and Sisqó was still riding that "Thong Song" train.
2000: Carmen Electra solidifies her spot as the unofficial queen of MTV Spring Break.
Carmen danced on stage in a teeny, tiny black bikini with the lead singer of Lit, marking the beginning of what can easily be considered her golden age of MTV appearances.
2000: The second edition of Destiny's Child hits the beach in Cancun.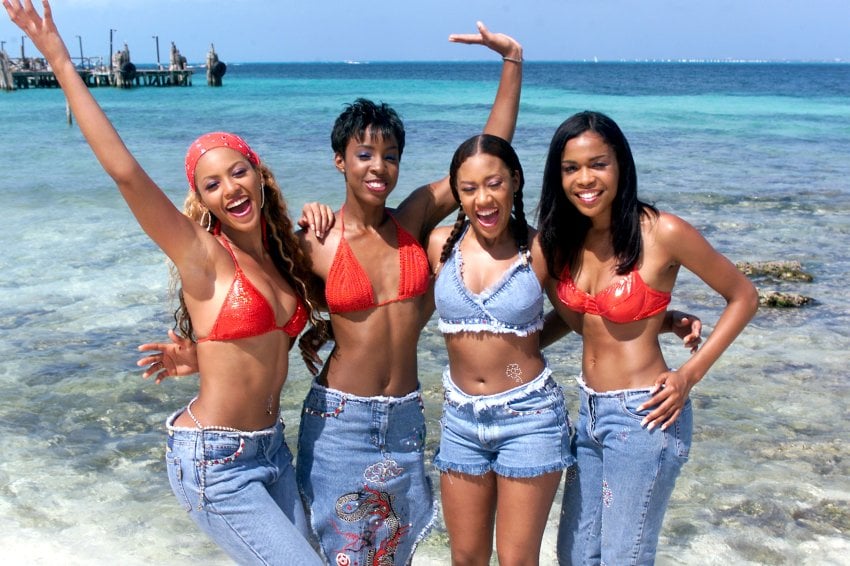 In matching outfits, naturally.
2001: Jessica Simpson pouts, flirts, and writhes her way through "Irresistible" on stage in Cancun.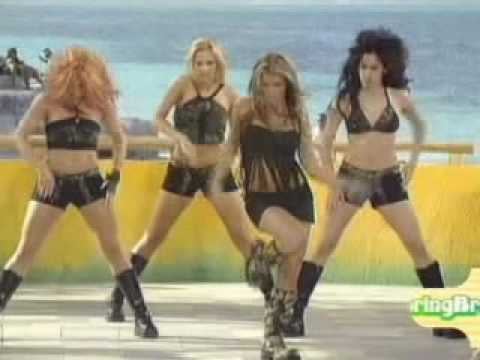 Please note the fringe top and combat boots.
2002: Fat Joe goes shirtless (save for a giant diamond necklace and Fendi beach towel).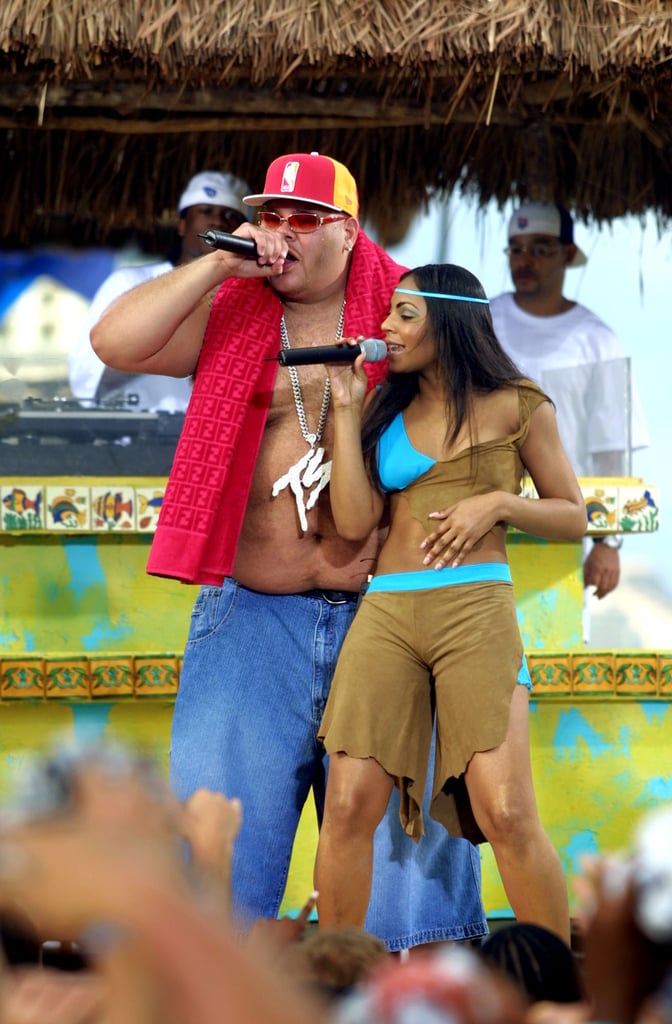 Meanwhile, Ashanti opted for a summertime warrior-princess look.
2002: Jack Osbourne is surrounded by bikini-clad ladies in Cancun.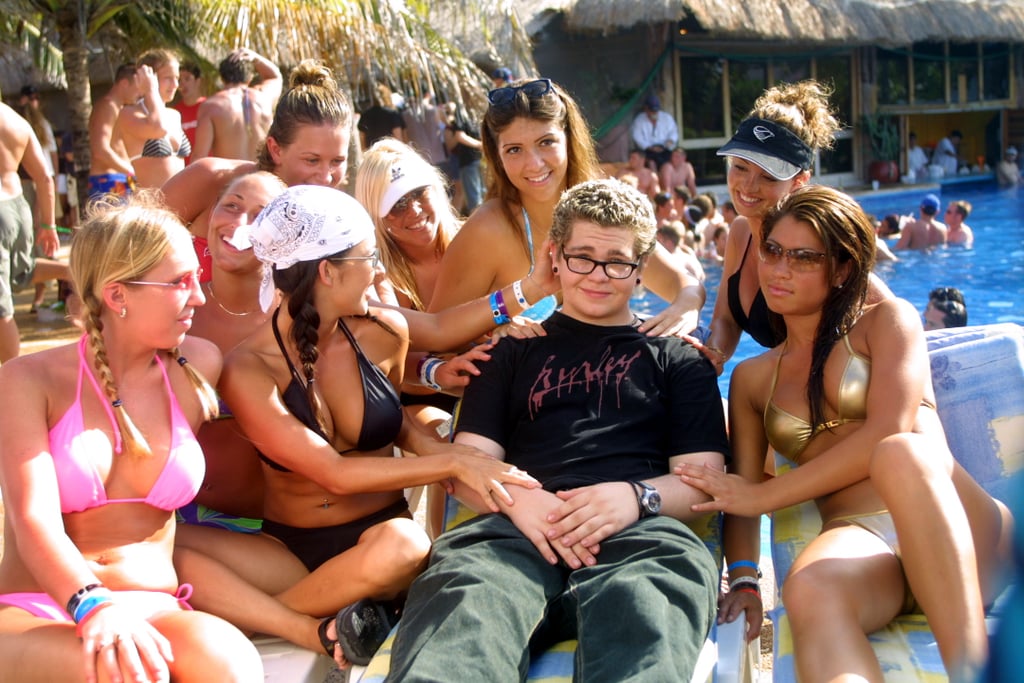 He was really living it up.
2003: Carson Daly and 50 Cent color coordinate their outfits and share a sweet bro handshake in Miami.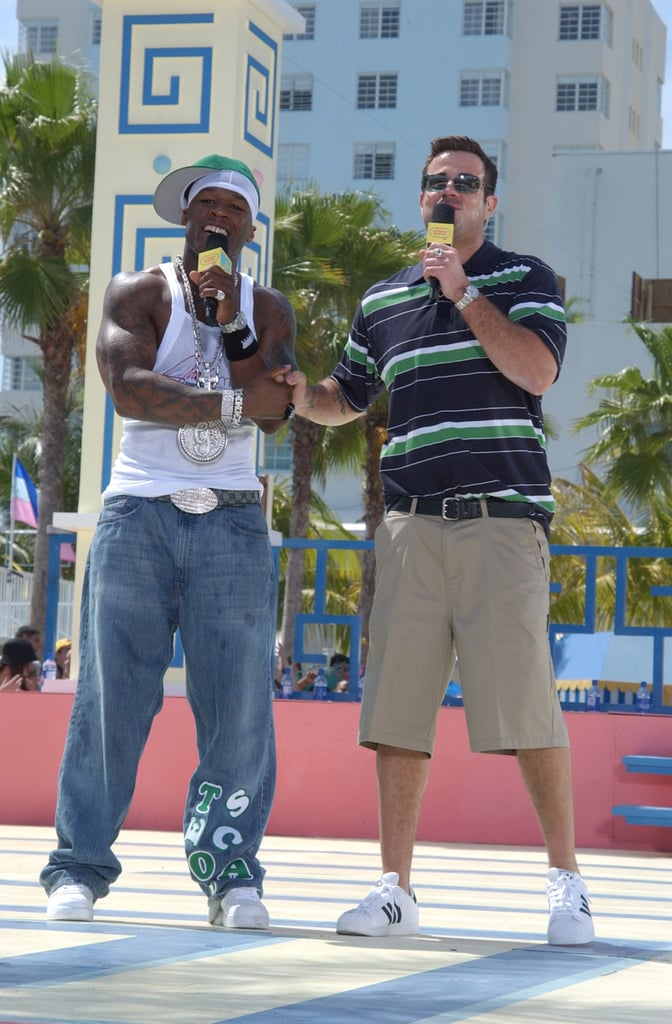 Just look at that friendship blossoming.
2003: American Idol finalists Justin Guarini and Kelly Clarkson perform in Miami.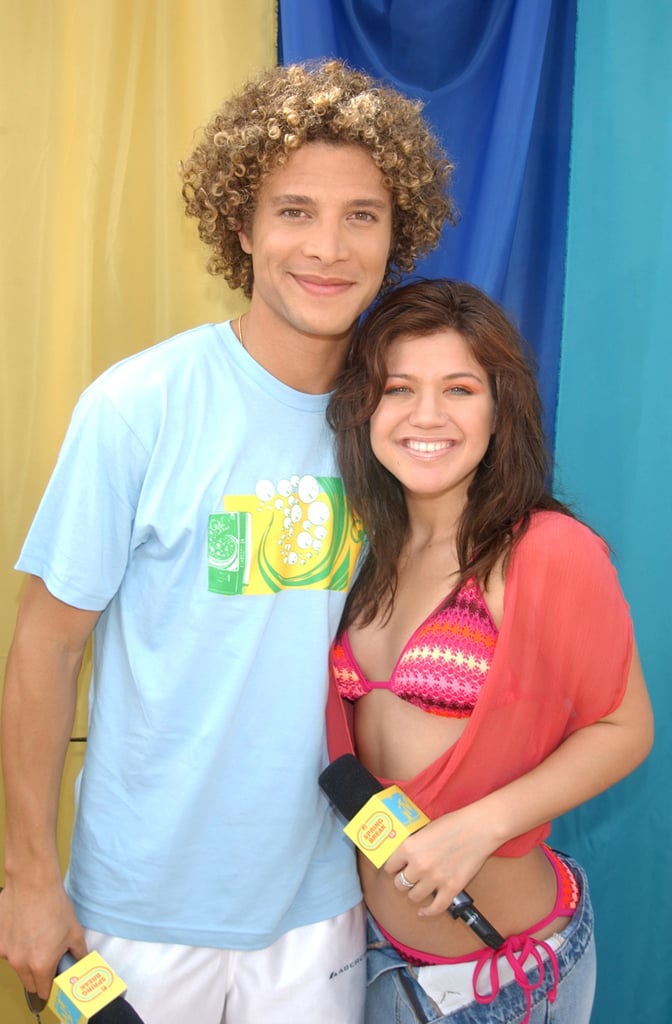 This was just months before the classic romantic comedy From Justin to Kelly was released.
2003: Shirtless DJ Skribble spins on the ones and twos in Miami Beach.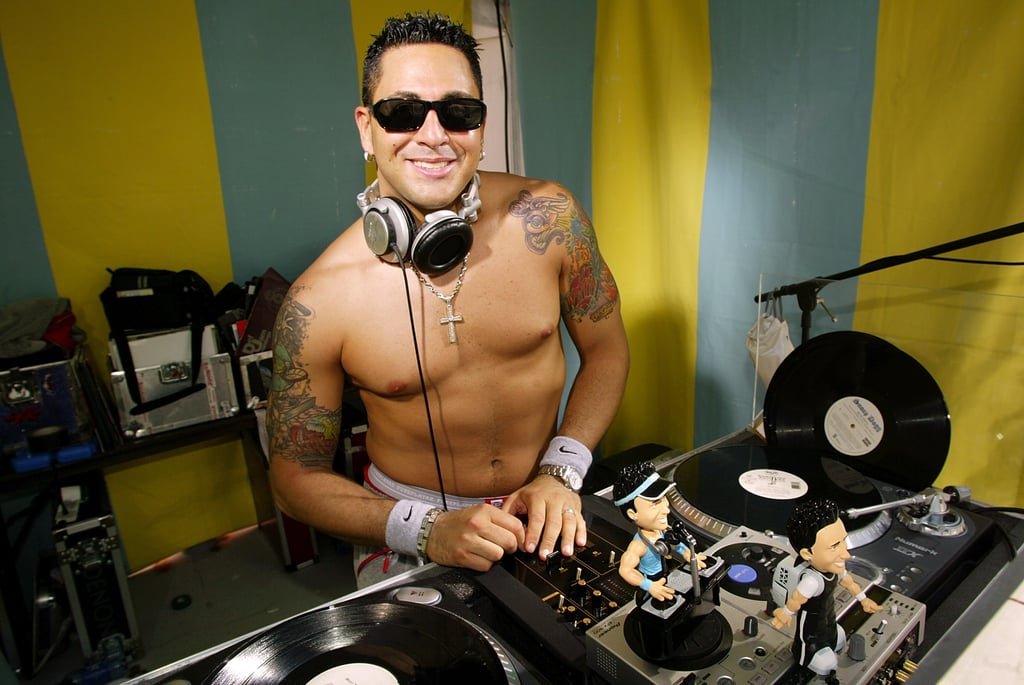 Before Skrillex, there was Skribble!
2003: Carmen Electra wears no fewer than 10 bikinis during her hosting gig in Miami.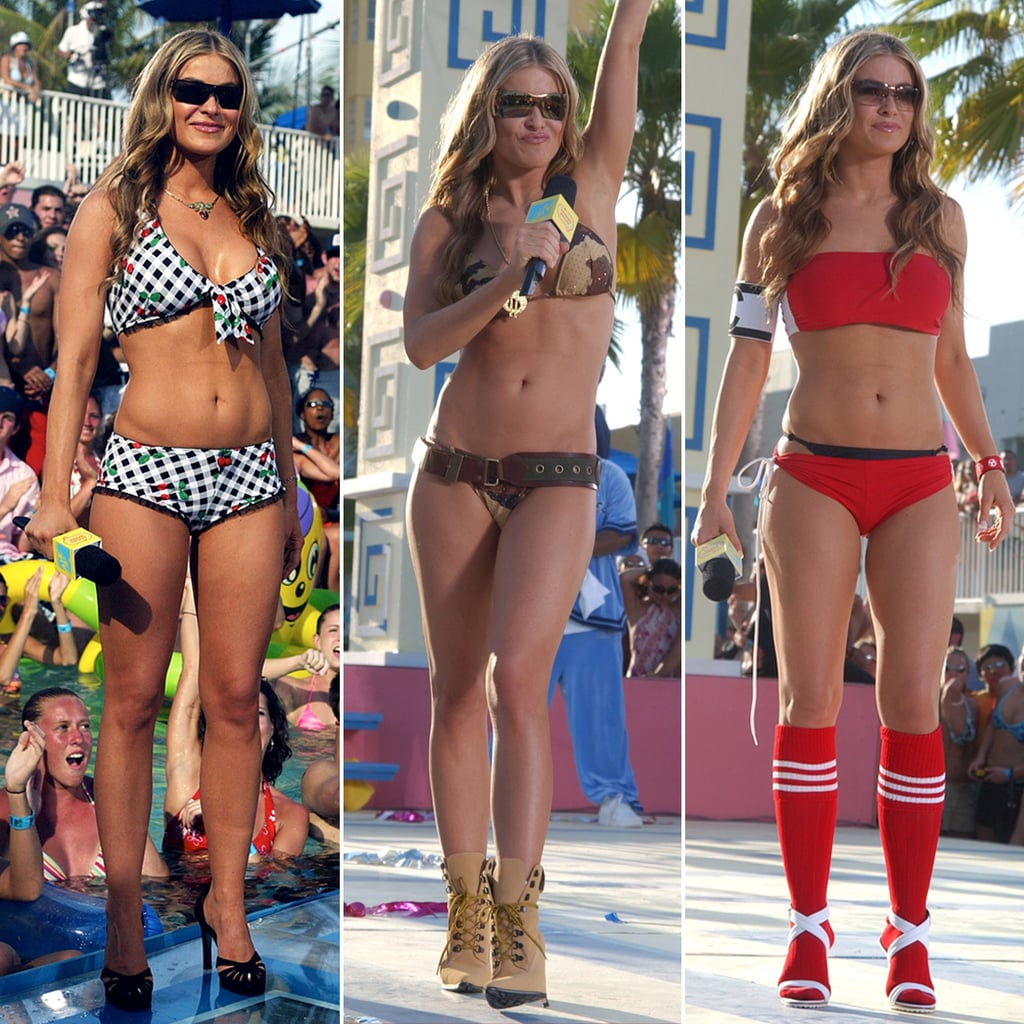 Like we told you — she's the unofficial queen of MTV Spring Break!
2004: Things get weird for Lindsay Lohan in Cancun.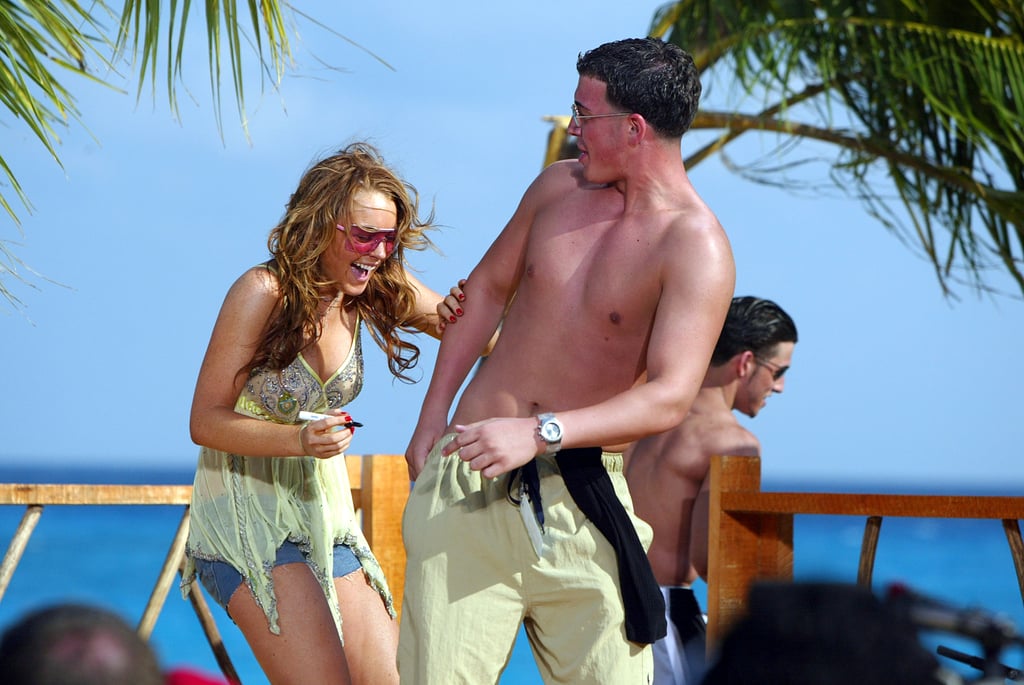 Lindsay participated in a contest to see how many bare bodies she could autograph within a certain amount of time. Judging by the photo, it's safe to say that this guy was the real winner.
2004: Before she was Mrs. Lachey, Vanessa Minnillo partied it up in Cancun while VJing the Spring break festivities.
Here she is showing off a perfect tan and dancing with fellow host Michelle Lombardo.
2004: This woman brings her baby to Spring Break in Cancun.
Because there's nothing babies love more than sun, fun, and disorderly conduct.
2005: Drew Barrymore and Jimmy Fallon give a Spring break play-by-play in Cancun.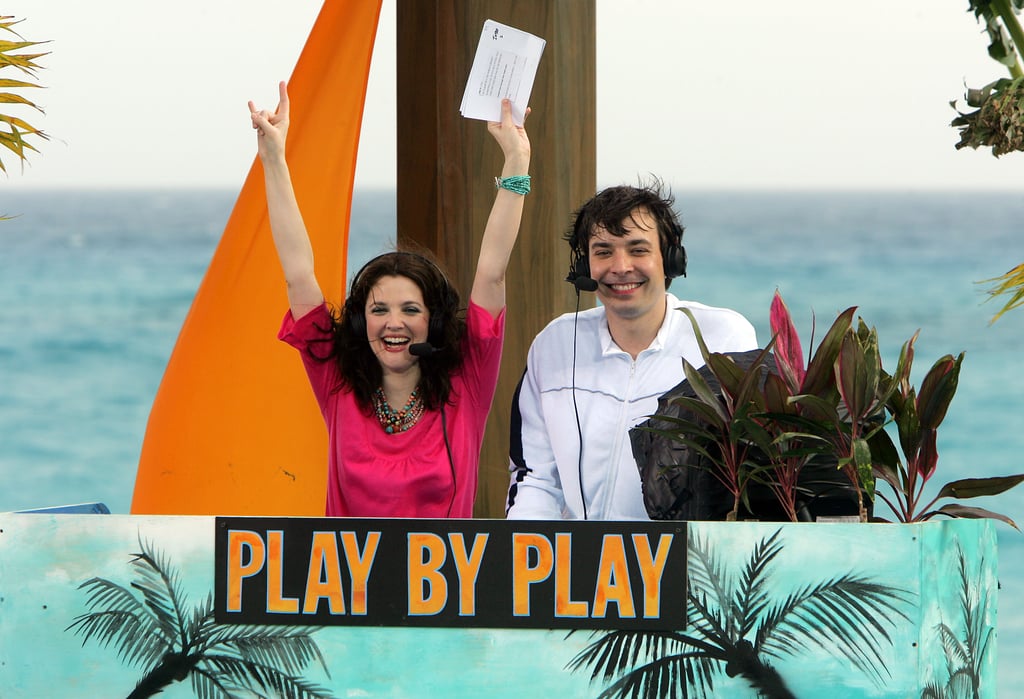 It's probably best that they kept their distance from the crazy crowd.
2005: Paris Hilton looks ridiculously bored while lounging on a couch in Cancun.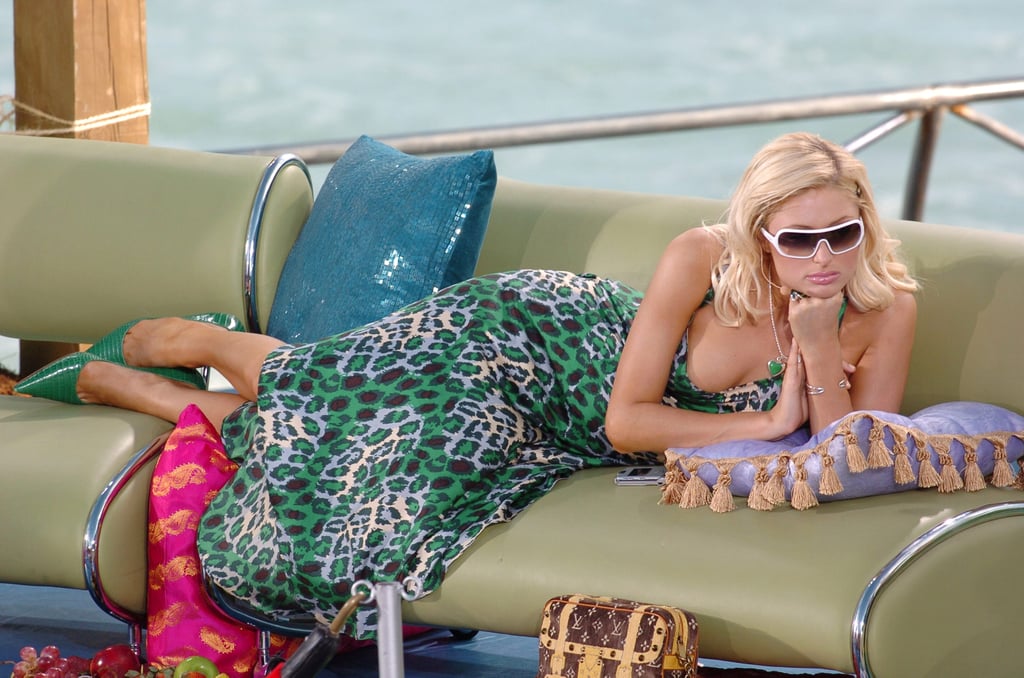 How was she not having fun?
2005: Paris Hilton starts having fun.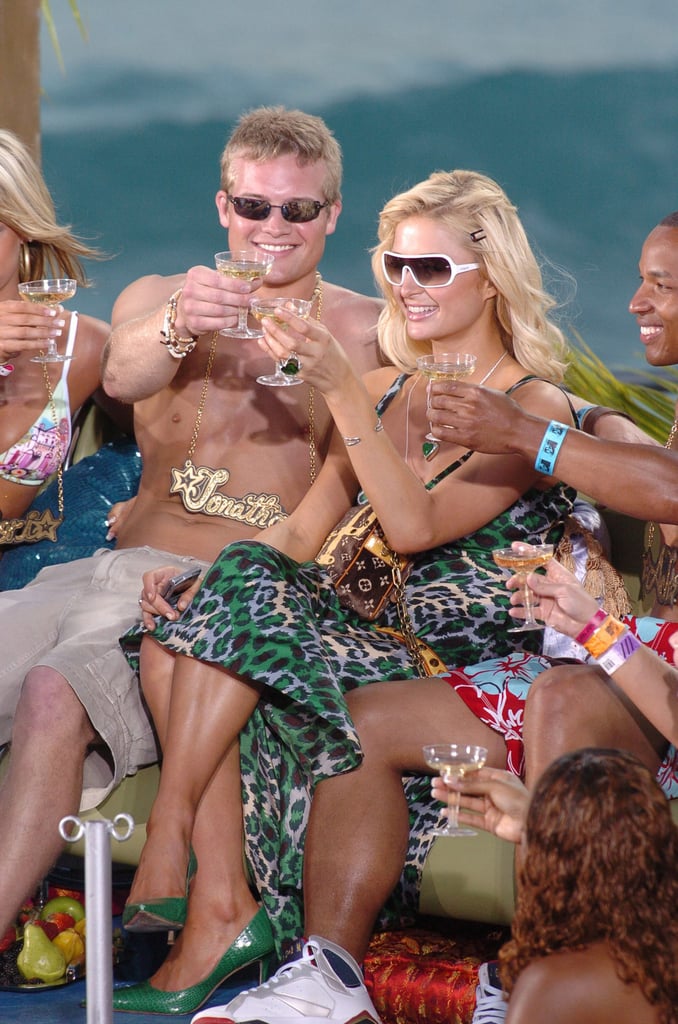 All she needed was a couple of shirtless [7] guys and shots. Spring break!