The Critics' Choice Awards are on Thursday night, and if you're thinking of skipping them, we urge you to think again. Sure, it's easy to focus on the biggest award shows of the year, like the Golden Globes and the Oscars, but the most golden moments of the season often come when you least expect them. We're shifting our gaze to past Critics' Choice Awards, where Sandra Bullock [1] made out with Meryl Streep [2], Ben Affleck [3] and Bradley Cooper [4] revealed a budding bromance, and Justin Bieber donned a mustache and conducted interviews. With all the madness we've seen before, we can't wait to see what happens this year!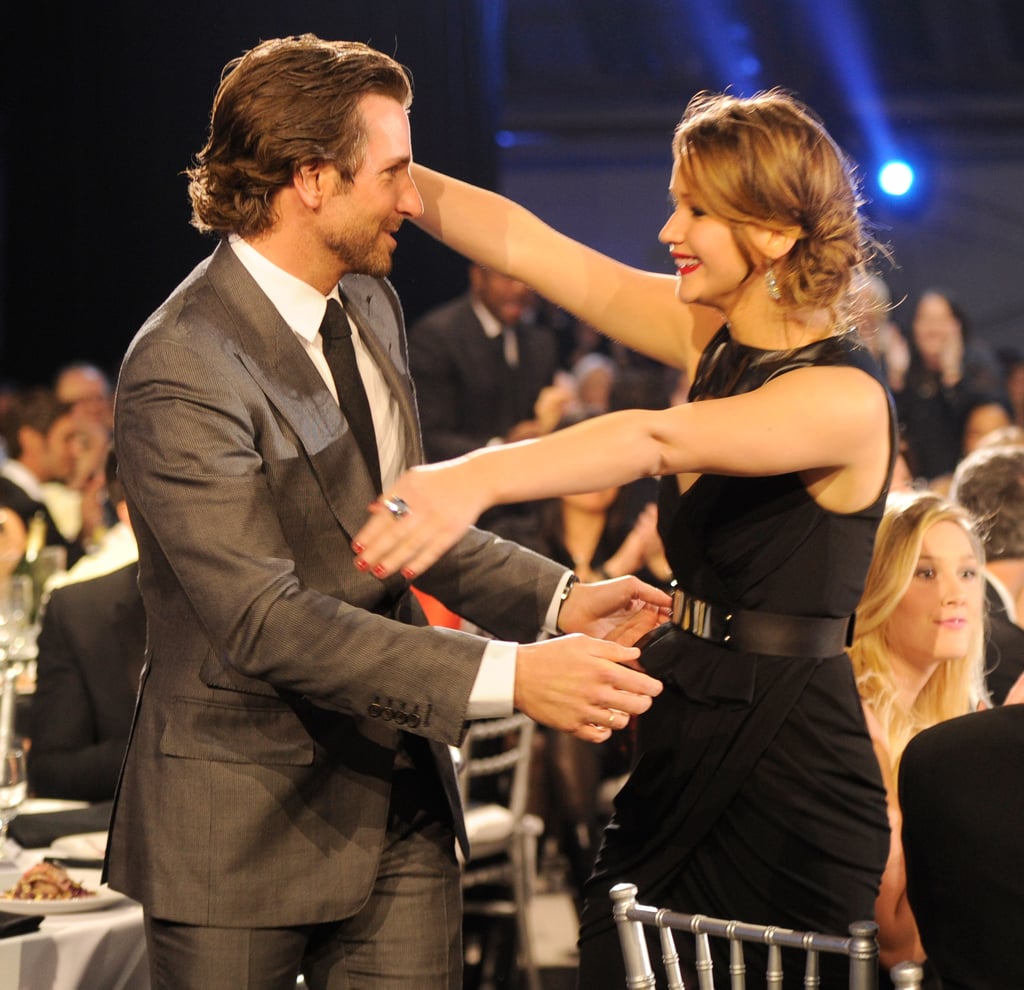 The loving embrace we got to witness between Jennifer Lawrence [5] and Bradley Cooper [6] in 2013.
That moment at the 2013 awards when Ben Affleck [7] won for Argo and just embraced his baller status.
That time in 2012 when Brad Pitt [8] brought a cane, which was not unlike that time Jennifer Aniston used a cane [9] at the 2003 People's Choice Awards.
The electric current that was clearly running between Ryan Gosling [10] and Michelle Williams [11] in 2011.
When Leonardo DiCaprio [12], Ben Affleck [13], and Jennifer Garner [14] were just conversing in 2007 like they were normal humans and it wasn't a big deal.
Charlize Theron [15]'s acceptance in 2004, when her face was saying, "Is this real life?"
In 2011, when Justin Bieber slapped on a mustache and interviewed Jeremy Renner.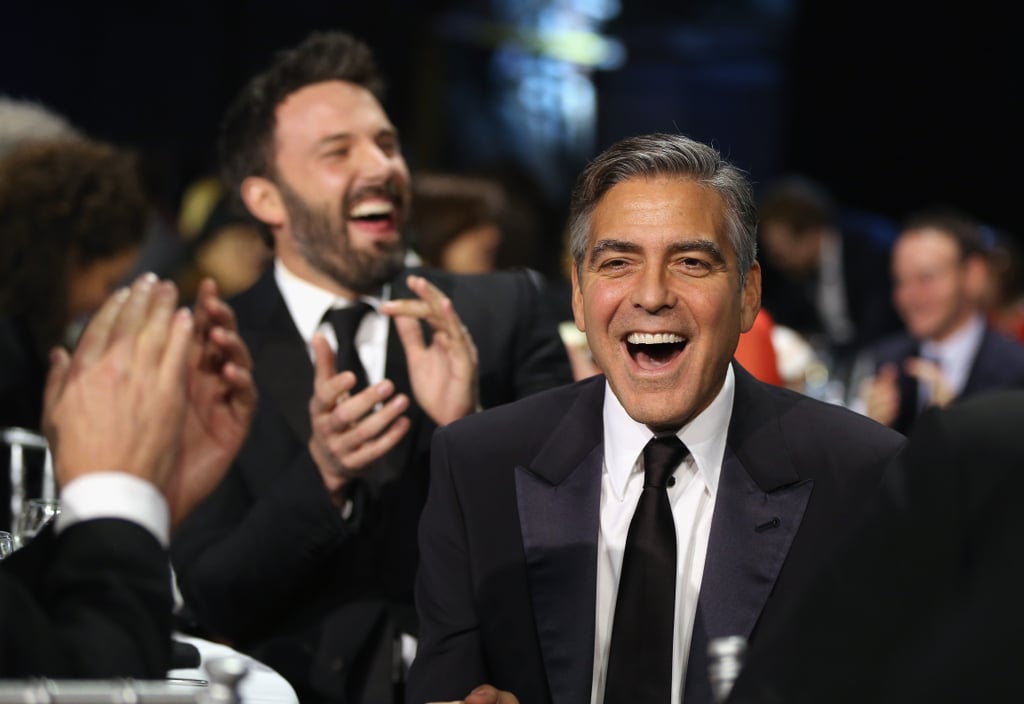 That moment in 2013 when Ben Affleck [16] and George Clooney [17] were both beside themselves with excitement.
In 2013, when Emily Blunt [18] opted to sit on John Krasinski [19]'s lap instead of in her seat, and we all collectively sighed.
The full-on makeout sesh between Sandra Bullock [20] and Meryl Streep [21] in 2010.
That time at the 2013 awards when we were pretty sure Ben Affleck [22] and Bradley Cooper [23] had serious man crushes on each other.