There's so much going on at the end of the month, and we're doing everything we can to prepare you for all of it. Getting ready to root for your favorite team during the Super Bowl? Try our t-shirt DIY [1] to make your very own jersey! If the Grammys are more your thing, that's OK too, because we've got the perfect cocktail for you to enjoy, while you watch Beyoncé take down the house. Don't forget to check out our other videos, which include a recipe for Red Lobster's delicious cheddar biscuits, and much more!
Katy and John? Kim and Kanye? Who to Expect at This Year's Grammys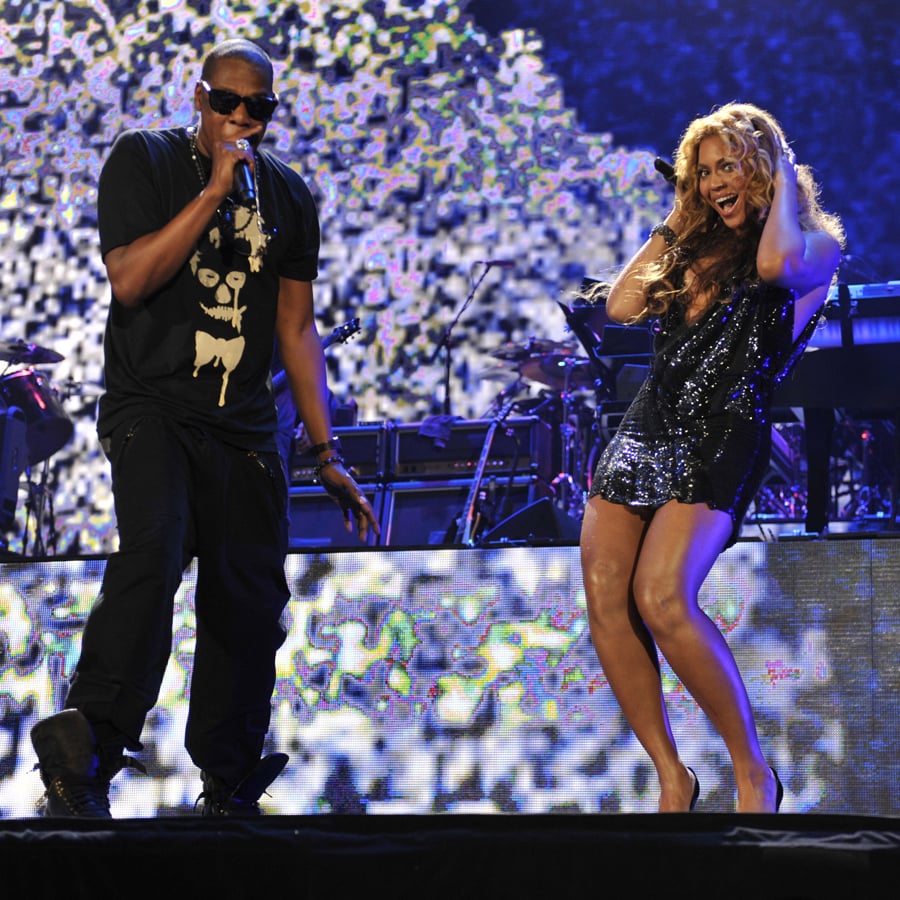 Which doting duos will we see this Sunday at the Grammy Awards? With the help of NaughtyButNiceRob.com [2]'s Rob Shuter, we're breaking down which musical couples may make cameos!
On Allie: Orla Kiely [3] dress
Make Your Own Super Bowl Team Tee!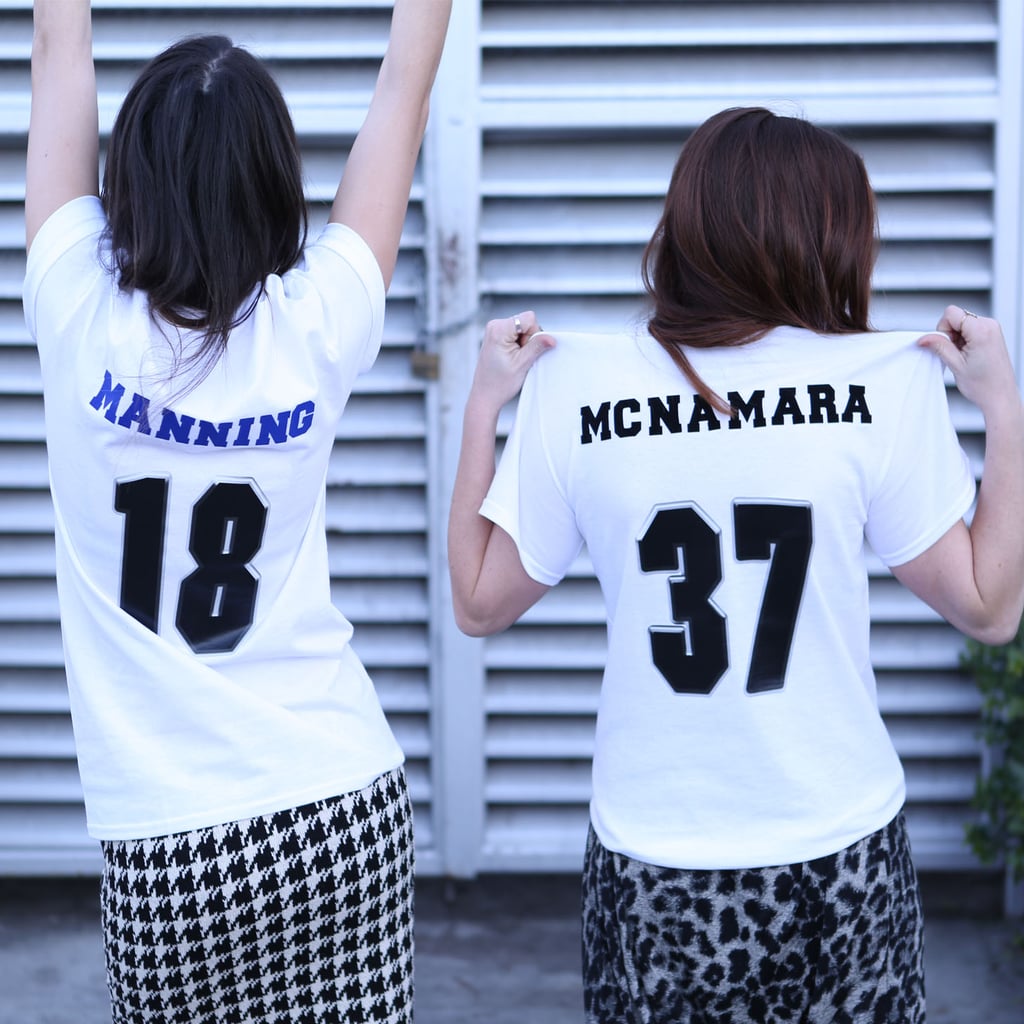 The Seahawks and the Broncos are battling it out in the Super Bowl on Feb. 2, and we'll be cheering for our favorite team, drink in hand! It goes without saying that we'll be showing off our team spirit in style . . . and this year, we're making our own team tees. You and your friends can make your own in just a few simple steps.
On Allison: Tommy Hilfiger [4] sweater
Katy Perry's Go-To Moves For Flat Abs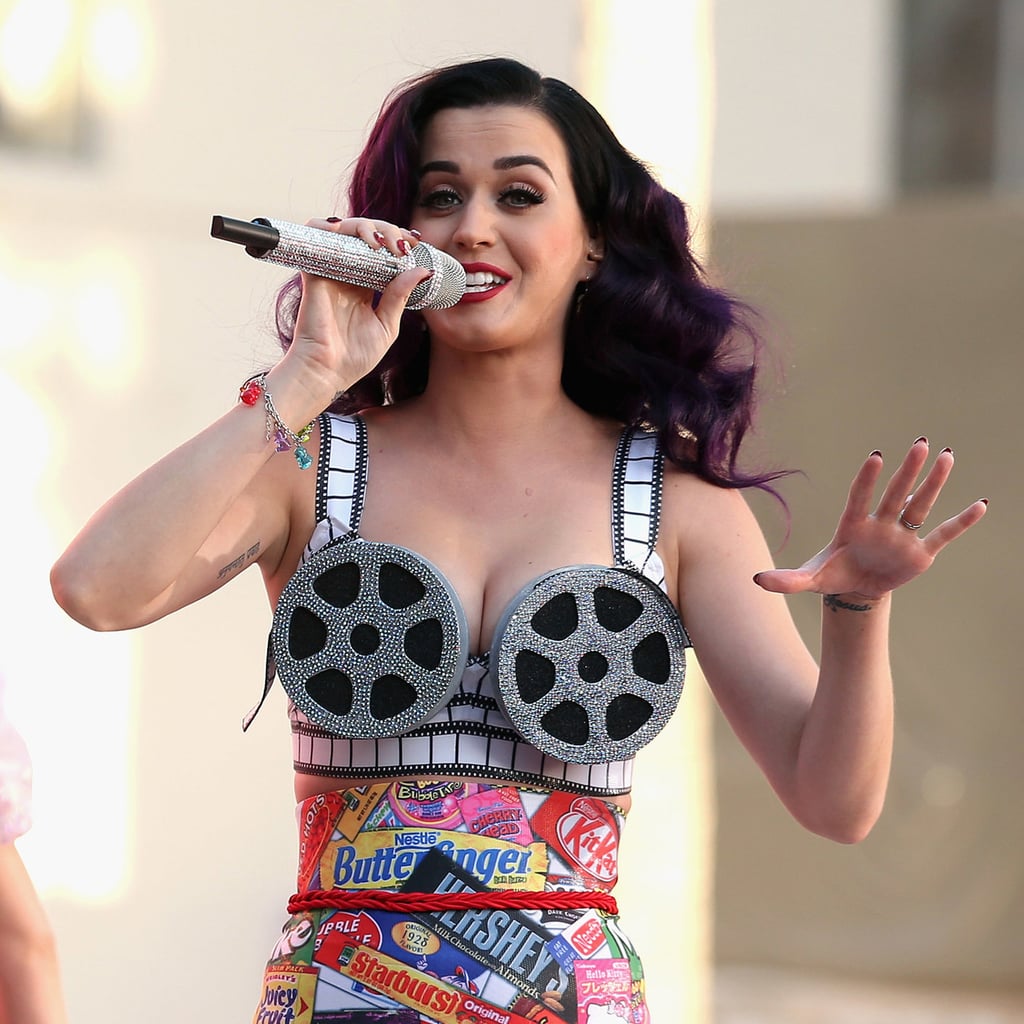 We have no doubt that Katy Perry [5] will be rocking the Grammys red carpet and stage this Sunday, and we know why. Her trainer, Harley Pasternak [6], takes us through three killer core moves for a whittled waist. Press play and learn which moves are Katy's go-to for a tight tummy!
The Holy Grail of Cocktails to Sip on During the Grammys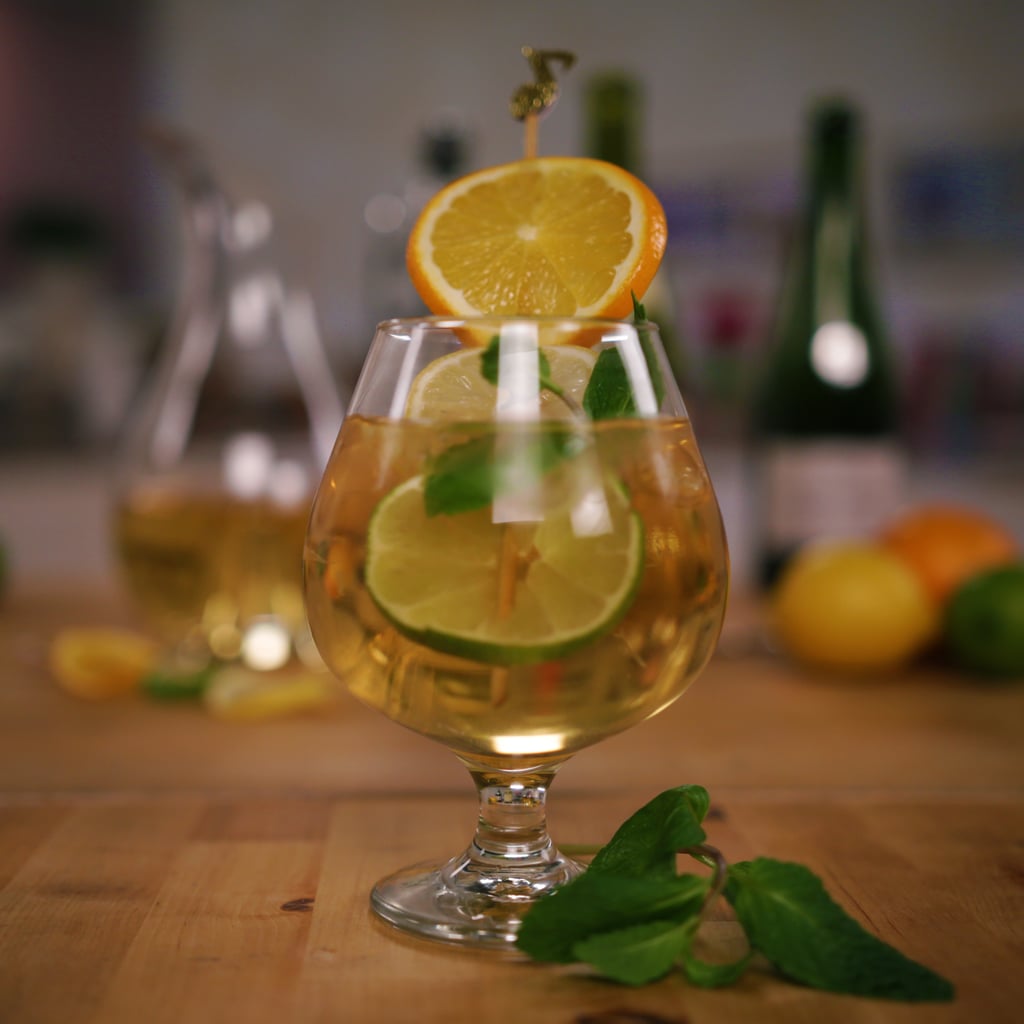 The Grammy Awards [7] air this weekend, and to celebrate, you'll want to make something inspired by your favorite recording artists. Take Justin Timberlake [8]'s new 901 Tequila [9] and Jay Z's favorite wine varietal to form an unlikely but unbeatable cocktail, which we've dubbed the Holy Grail Cocktail.
On Brandi: Elizabeth & James dress [10]
Stars You Never Would've Thought Had Grammys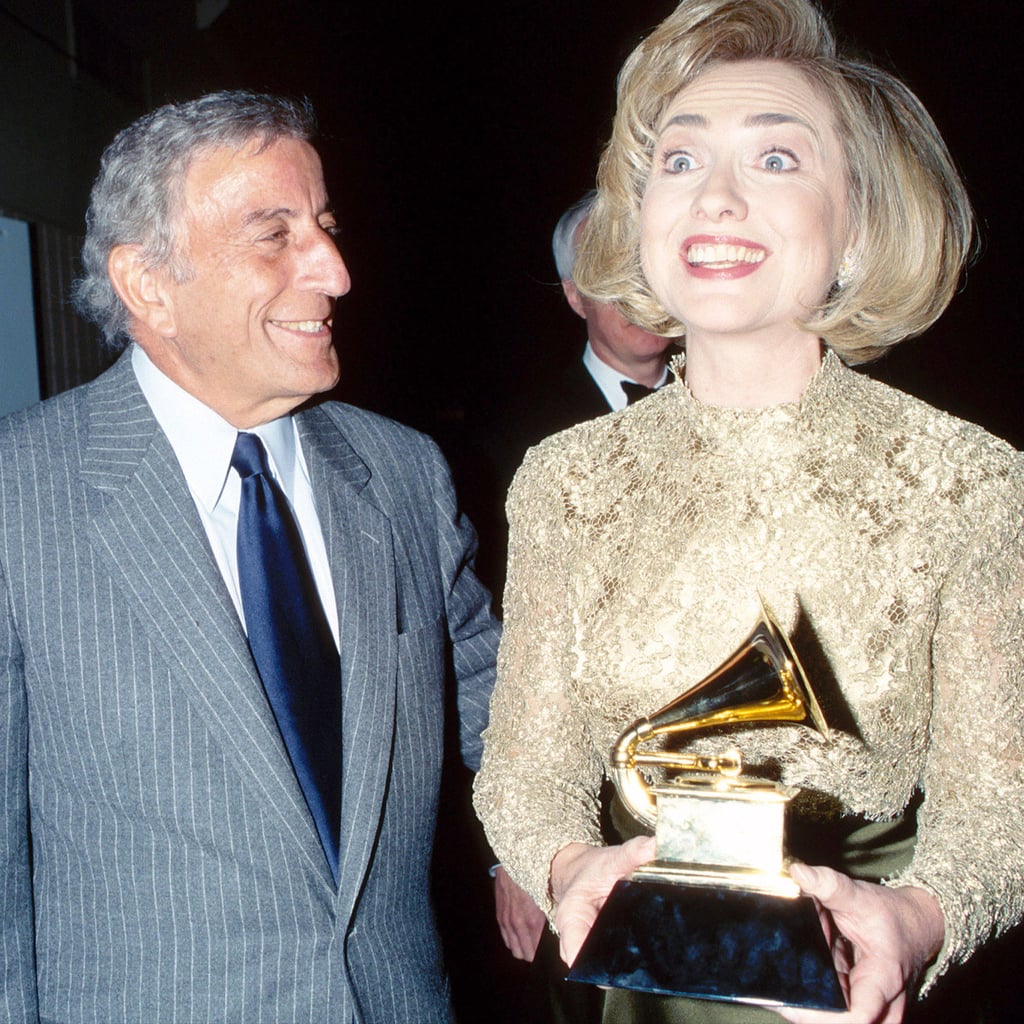 We were pretty floored when we started to look into all the celebrities out there who have Grammy Awards, and we're not talking about Justin Timberlake [11] or Adele. These household names are the last people you'd expect to have one of these coveted music trophies.
How to Keep Jewelry From Turning Skin Green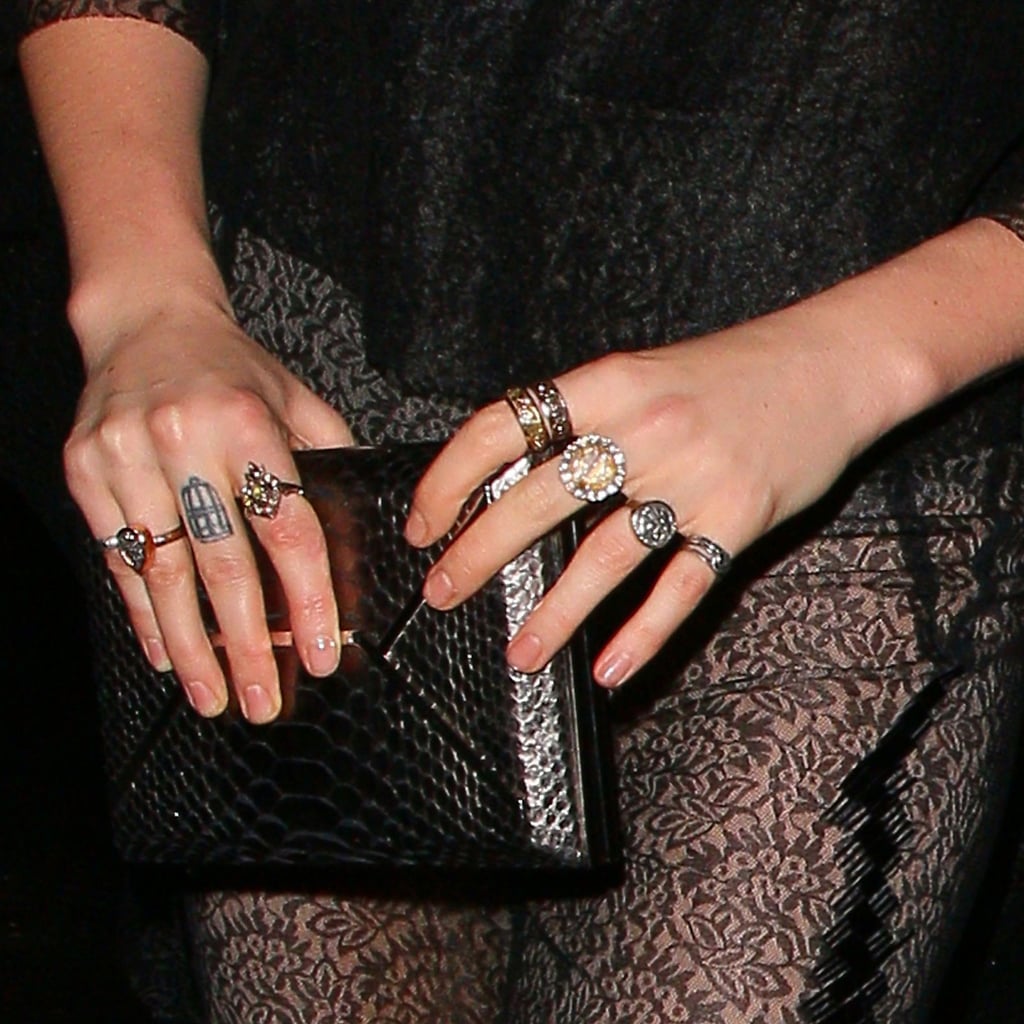 Love costume jewelry but hate when your skin turns green? Well, we have a solution. Watch on to see how you can wear your favorite bargain-jewelry finds without turning your skin a nasty shade of green.
On Allison: A.P.C. [12] top, Topshop [13] skirt
Meet Ursula Stephen, the Woman Behind Rihanna's Hair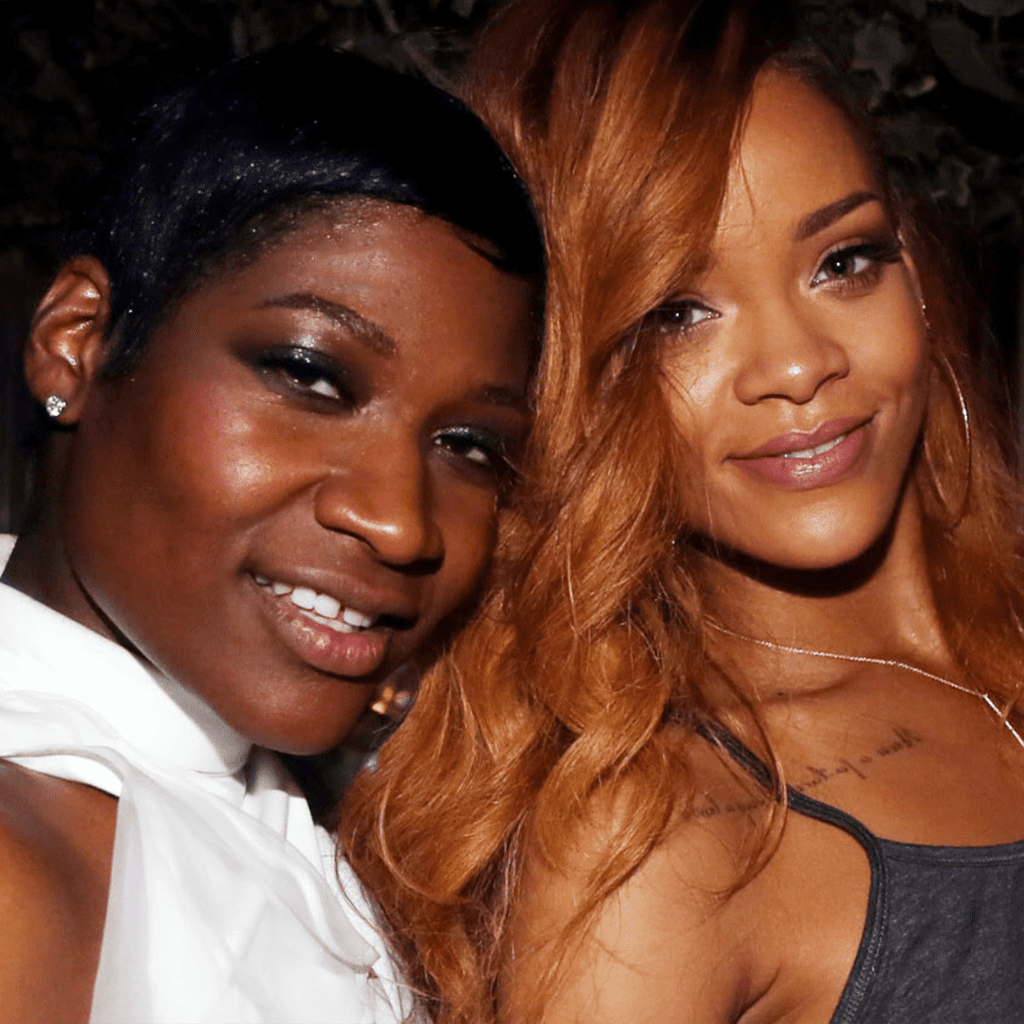 Ursula Stephen has a dream job, to say the least. The celebrity hairstylist, who has worked with both Kerry Washington and Paula Patton, is known for giving Rihanna [14] her gorgeous hair — yes, even that dramatic red braid from the 2011 Met Gala — and it's constantly changing. So which hair change was she most surprised about, and how is it to work with RiRi herself? We visited Ursula's Brooklyn salon [15] to get all the details.
On Jessica: Rebecca Taylor
Put the Key Lime Pie in the Coconut Cake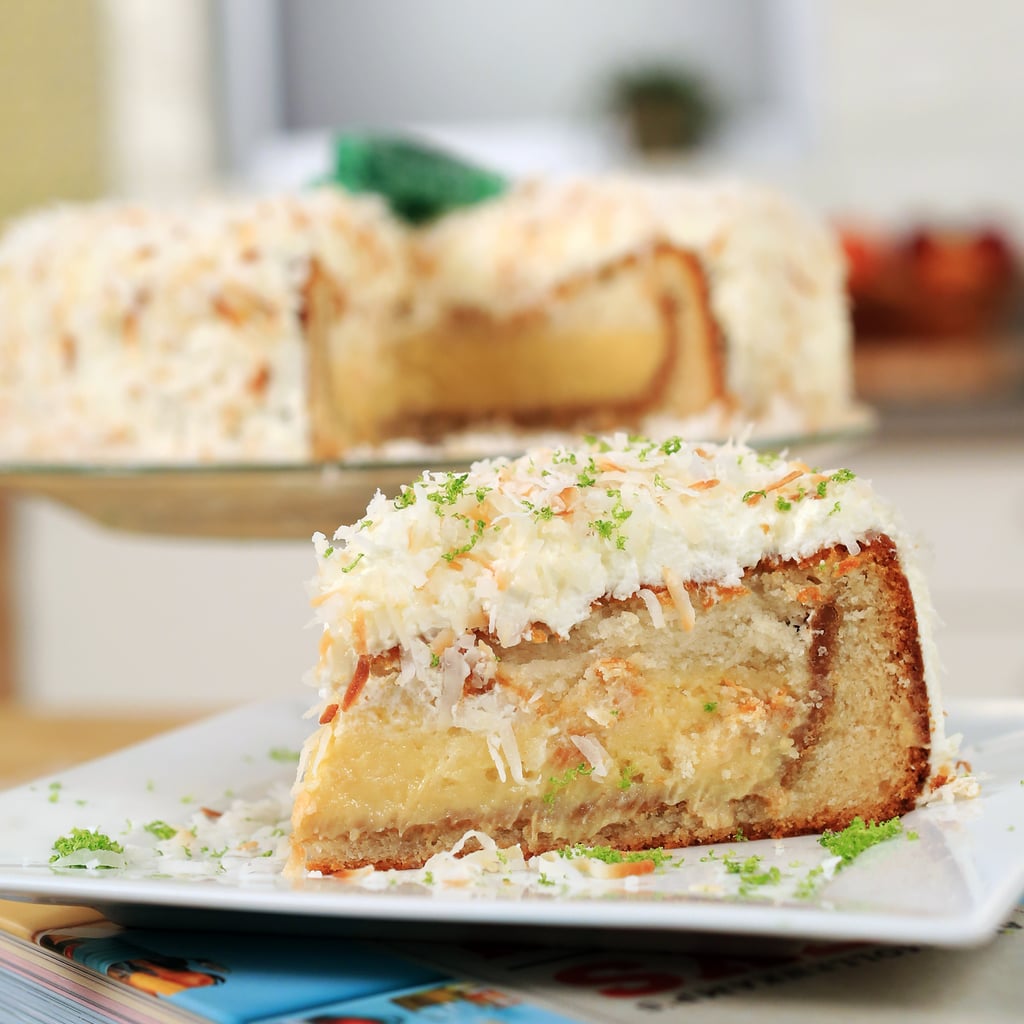 Can't decide between a slice of fluffy frosted cake and a piece of pie? You don't have to, at least, not anymore, thanks this devilish pie-brid that puts an entire pie inside a cake. Or as we like to think of it, the key lime pie in the coconut. (And eat it all up.) Intrigued? Watch the video to see how this love child of a dessert is made.
Vanessa Hudgens Was Thrilled to Get as "Ugly as Possible" in Gimme Shelter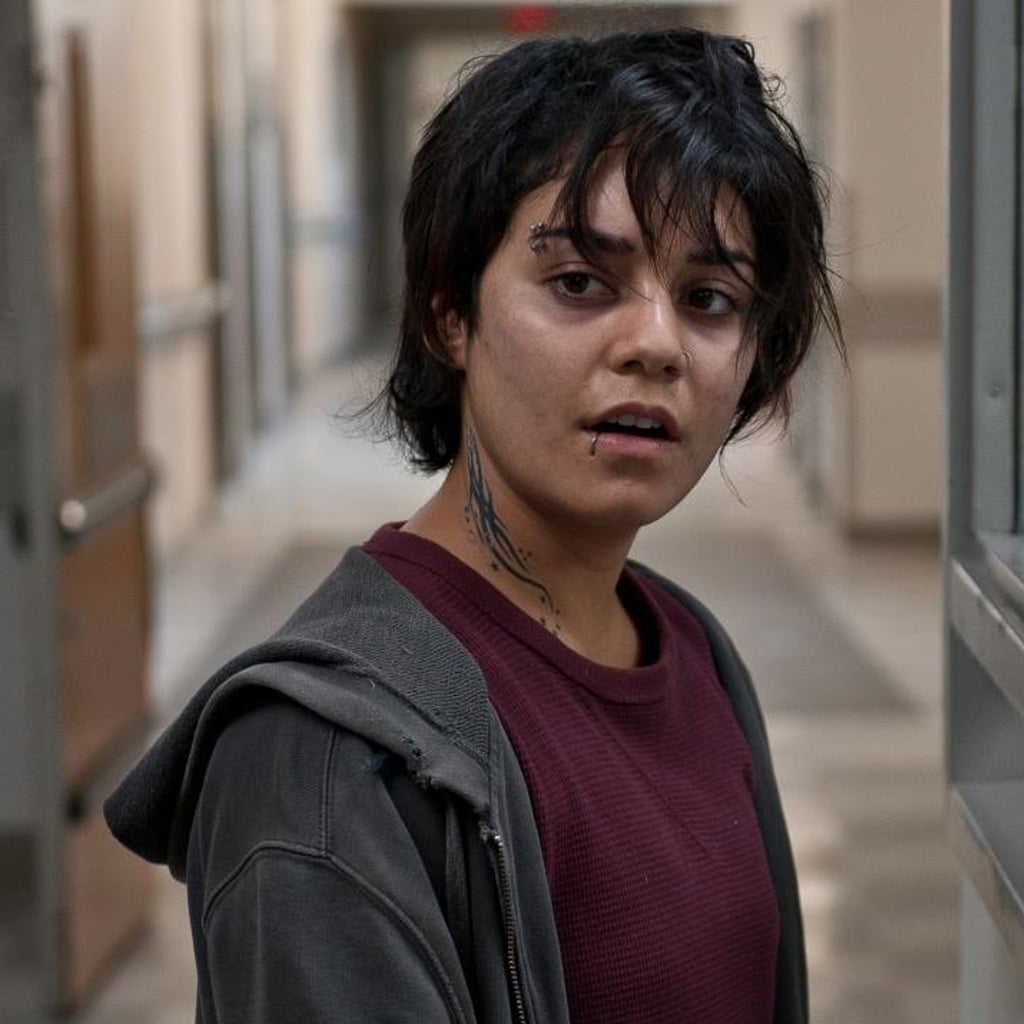 Vanessa Hudgens [16] is nearly unrecognizable in her latest role as troubled, pregnant teen Apple in Gimme Shelter. We recently sat down with Vanessa and her onscreen mom Rosario Dawson [17] to talk about their difficult-to-inhabit characters. Vanessa also reflected on tapping into her own maternal side to play a young mother. Gimme Shelter hit theaters Jan. 24.
See the Best Front-Row Fashion at Paris Haute Couture Week!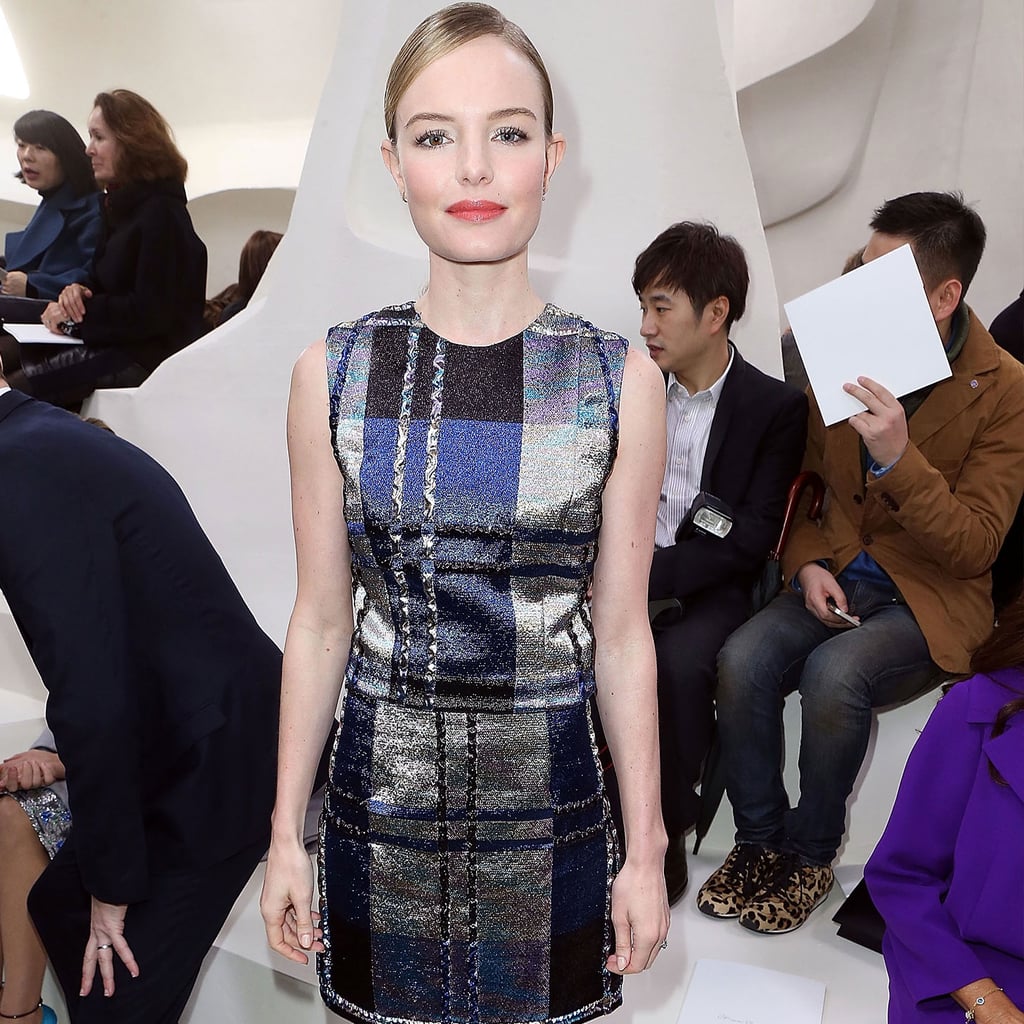 Paris Haute Couture Week is currently under way, and a few of our fashion favorites made the trip to the City of Light to catch the shows. Kate Bosworth [18] tops our list, but watch on to check out the other fashionable women perched front row!
On Allison: Nanette Lepore [19] top, H&M [20] skirt, Nixon [21] watch
The Right Way to Safely Remove Gel Polish Yourself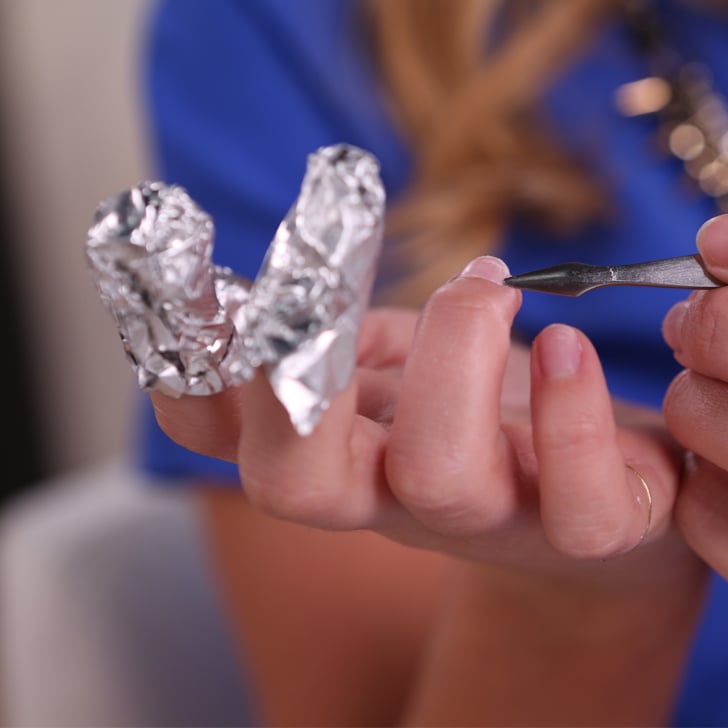 Gel manicures allow us to wear polish for weeks at a time without experiencing a single chip. But many of us have experienced a bad removal — from peeling or sanding off the polish — which can make your nails thin and fragile and can even break them.
So what is the right way to remove gels safely, without causing damage? We give you each step, so you can start clean at home.
Product: OPI Expert Touch Lacquer Remover [22]
On Kirbie: Alice & Olivia dress
To Juice or Not to Juice?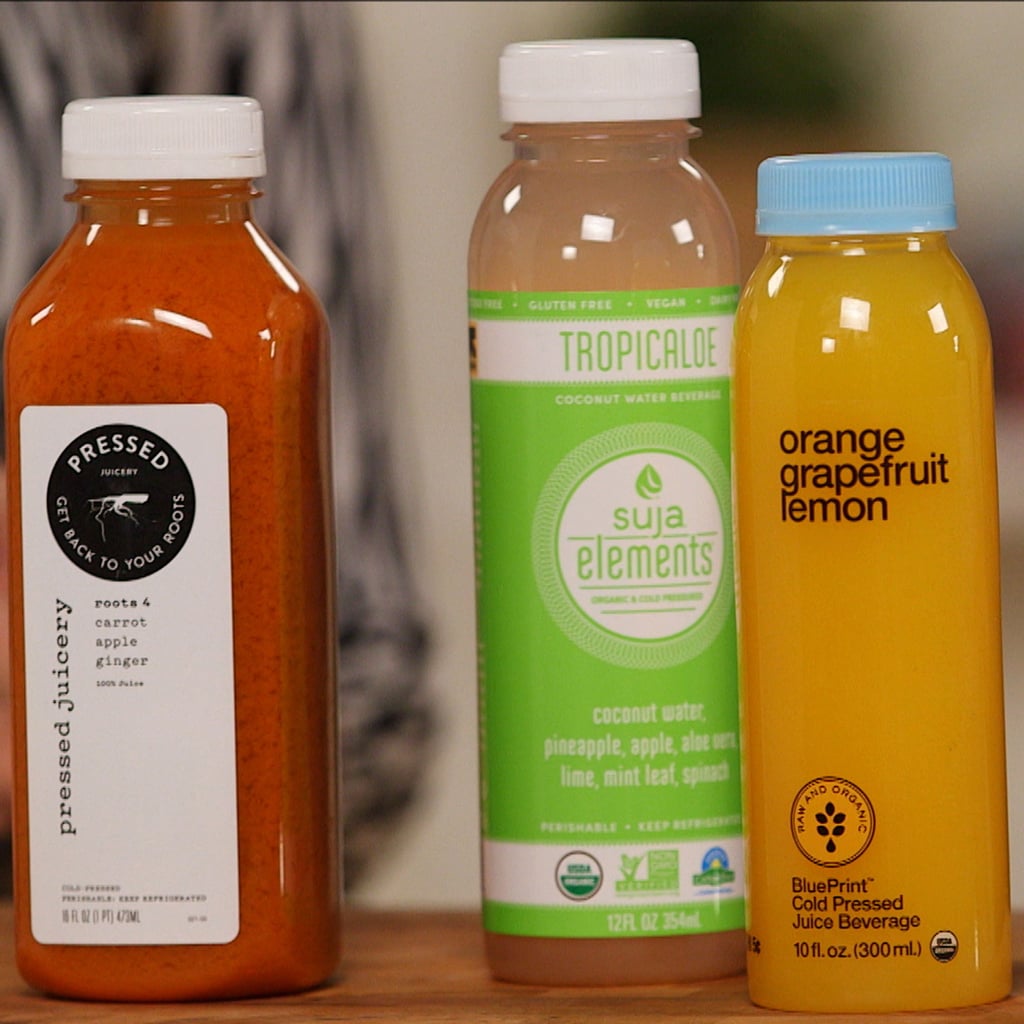 It seems like everyone is juicing these days — including many high-profile celebrities. If you've ever wondered whether following an all-liquid diet makes the most sense for your health, you're not alone. Sure, you may shed a few pounds, but does your body really need help in the cleansing department? We get to the bottom of this ever-popular trend to determine if juicing is the right choice for a healthy lifestyle.
Our Take on Red Lobster's Irresistible Cheddar Bay Biscuits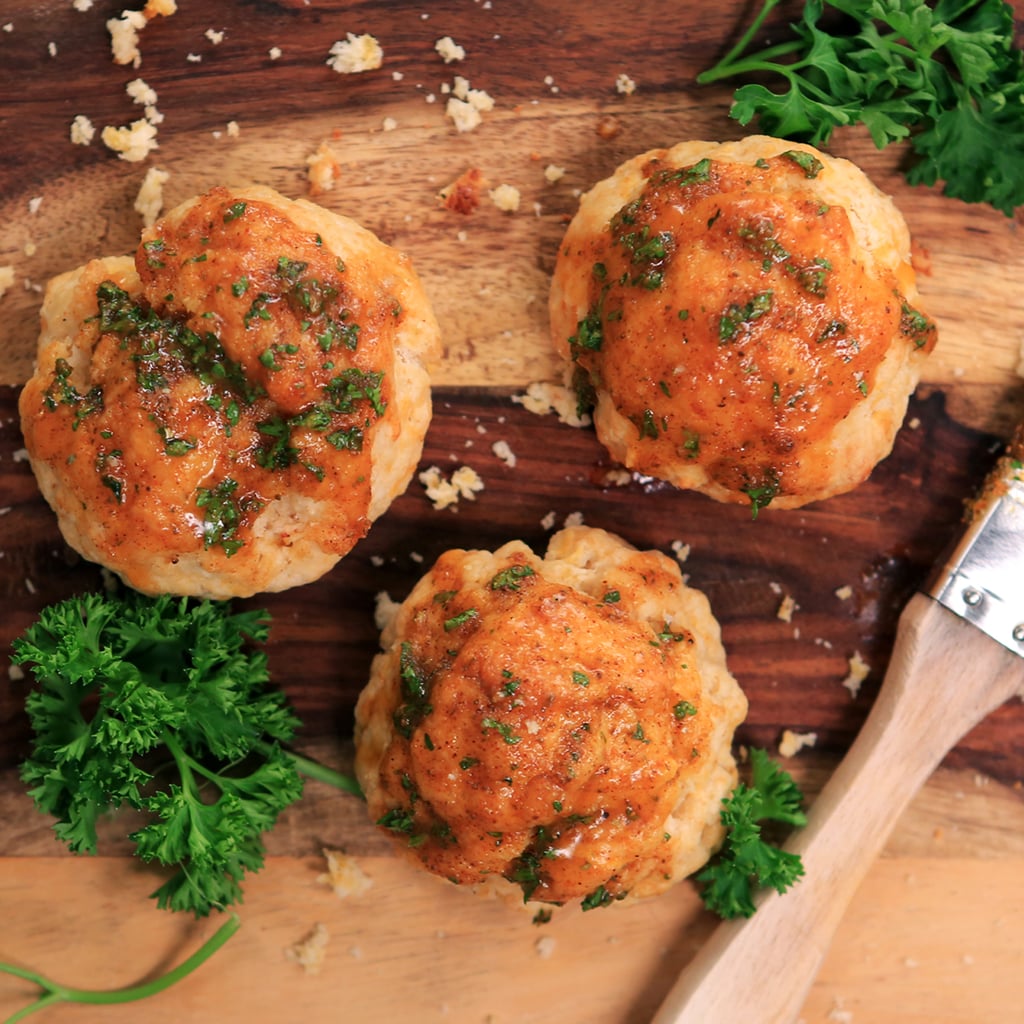 Red Lobster may offer up a vast variety of crave-worthy crustaceans, but we'd dine there even if all it served was a platter of Cheddar Bay Biscuits. Salty, savory, and tender, these biscuits are so irresistible that we had to come up with our own take on the bread-basket staple. Watch the video to find out the secret to its success.