Best of POPSUGARTV, July 29 to Aug. 4, 2013
DIY Zigzag Shoes, Delicious Fried Rice, and Beautiful Braids: The Best of POPSUGARTV This Week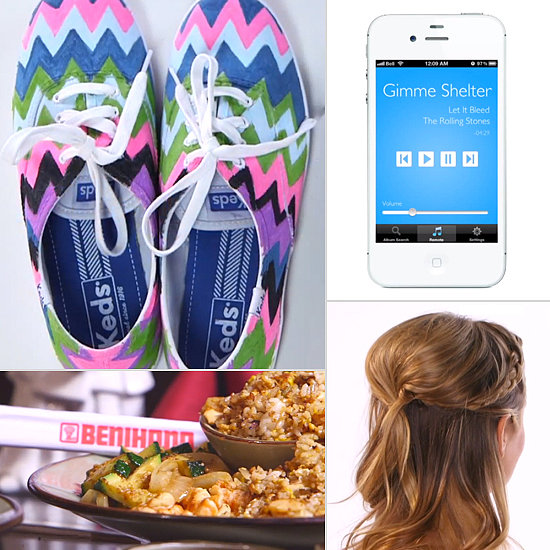 What's Your Reaction?
0
0
0
0
0
0
1
DIY Zigzag Shoes, Delicious Fried Rice, and Beautiful Braids: The Best of POPSUGARTV This Week
This week on POPSUGARTV, we're bracing ourselves for the end of Summer and planning on enjoying August to its fullest extent. We headed over to Benihana to learn how to make their famous chicken fried rice and clued you in on the best ways to stream, sync, and blast your Summer music playlist. We also perfected a mind-blowing DIY that will deck out your sneakers with colorful zigzags, and broke down and pinned up our own version of Rachel Bilson's messy braided hairstyle. Check out all that and more in the very best of this week's POPSUGARTV!
Latest