Between the glamorous red carpet [1], the GIF-able show [2], the action backstage [3], and the rockin' afterparties [4], there were plenty of memorable moments from the 2014 Emmy Awards. As we look forward to this year's big show on Sunday, let's take a look back at all the action from last year — check out the 44 absolute best moments from the small-screen night and then be sure to see which stars are first-time Emmy nominees [5]!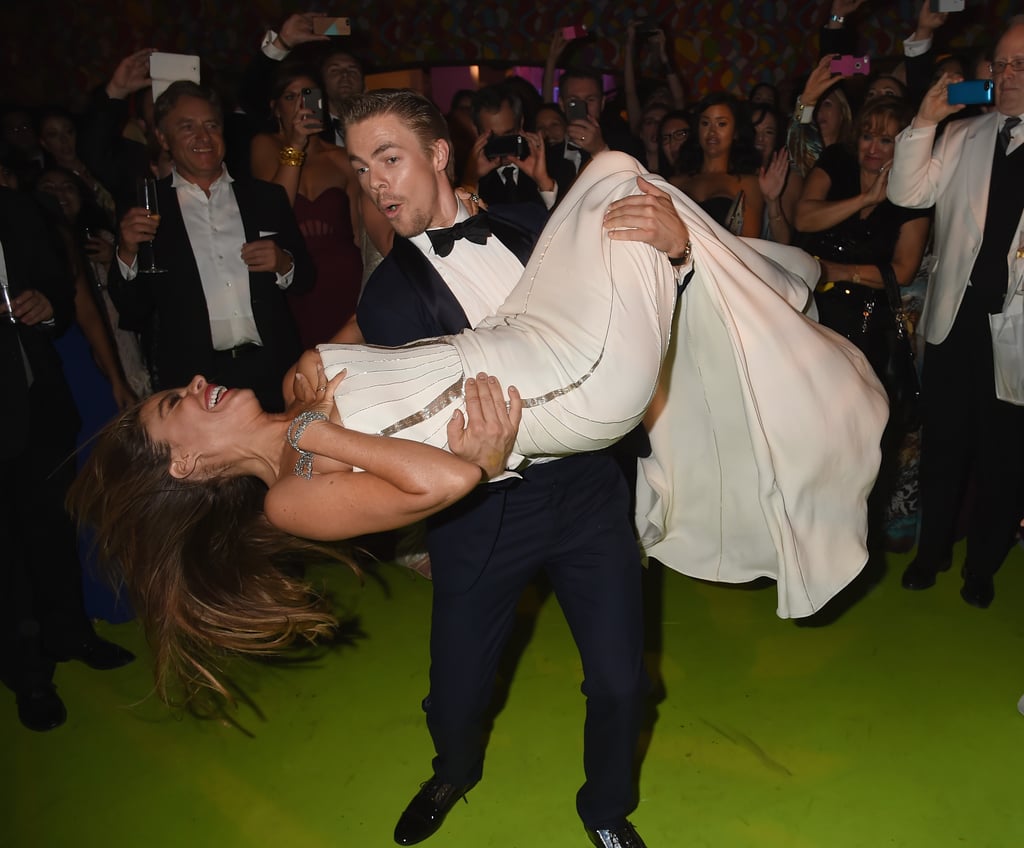 Derek Hough dipped Sofia Vergara at the HBO bash.
Dascha Polanco, Laura Prepon, Taryn Manning, Danielle Brooks, and Uzo Aduba got together for a group snap.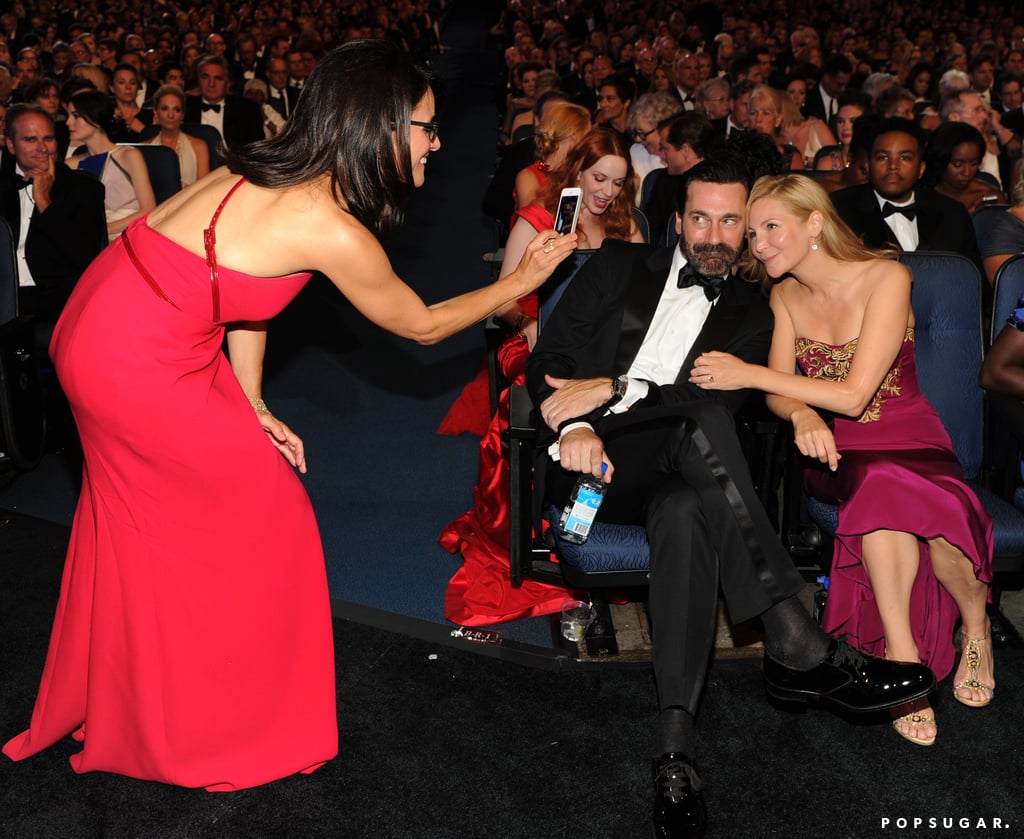 Julia Louis-Dreyfus [6] played photographer for Jon Hamm [7] and Jennifer Westfeldt.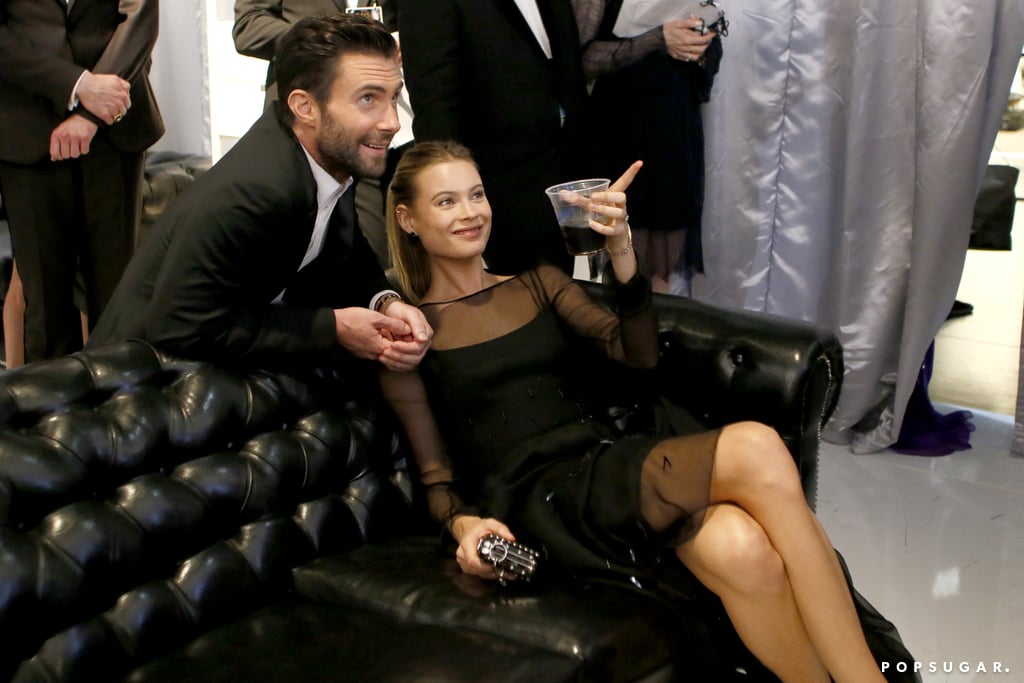 Adam Levine and Behati Prinsloo shared a relaxing moment.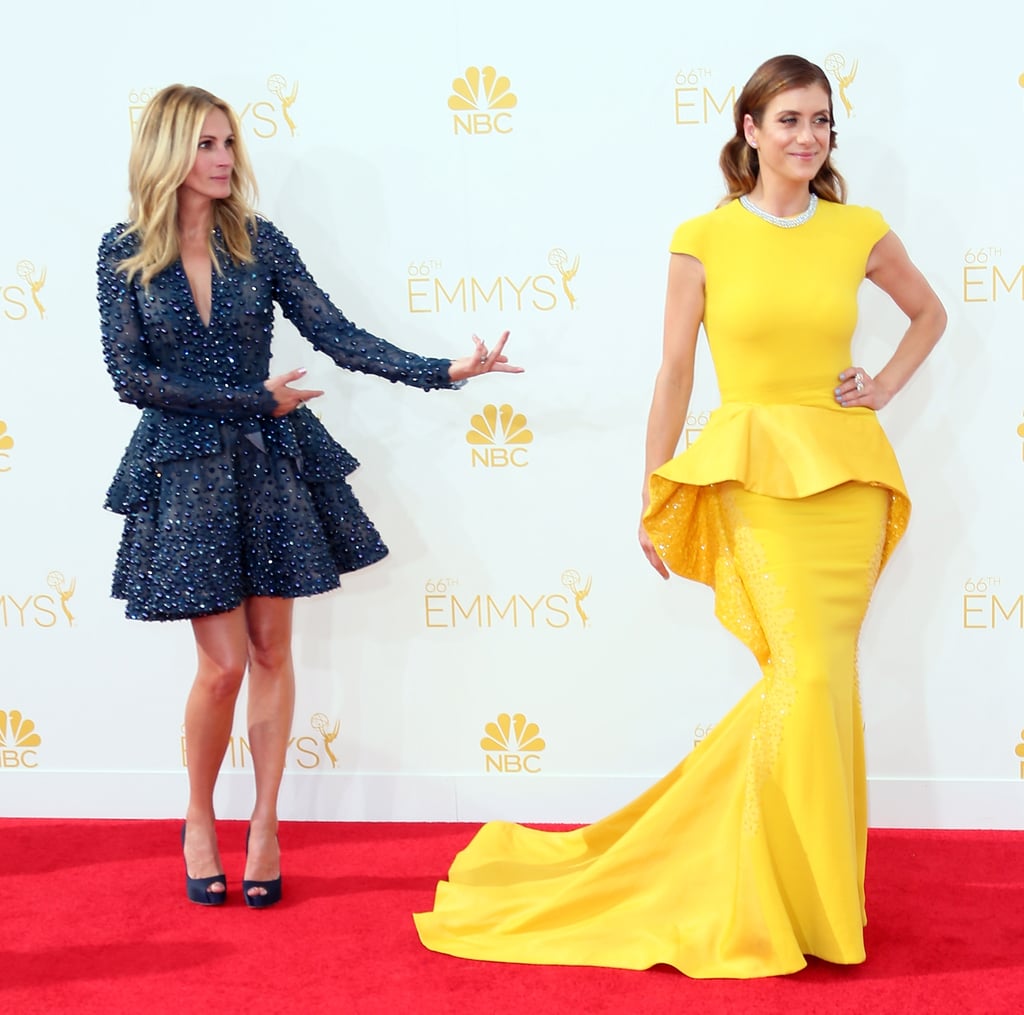 Julia Roberts [8] let Kate Walsh [9] shine.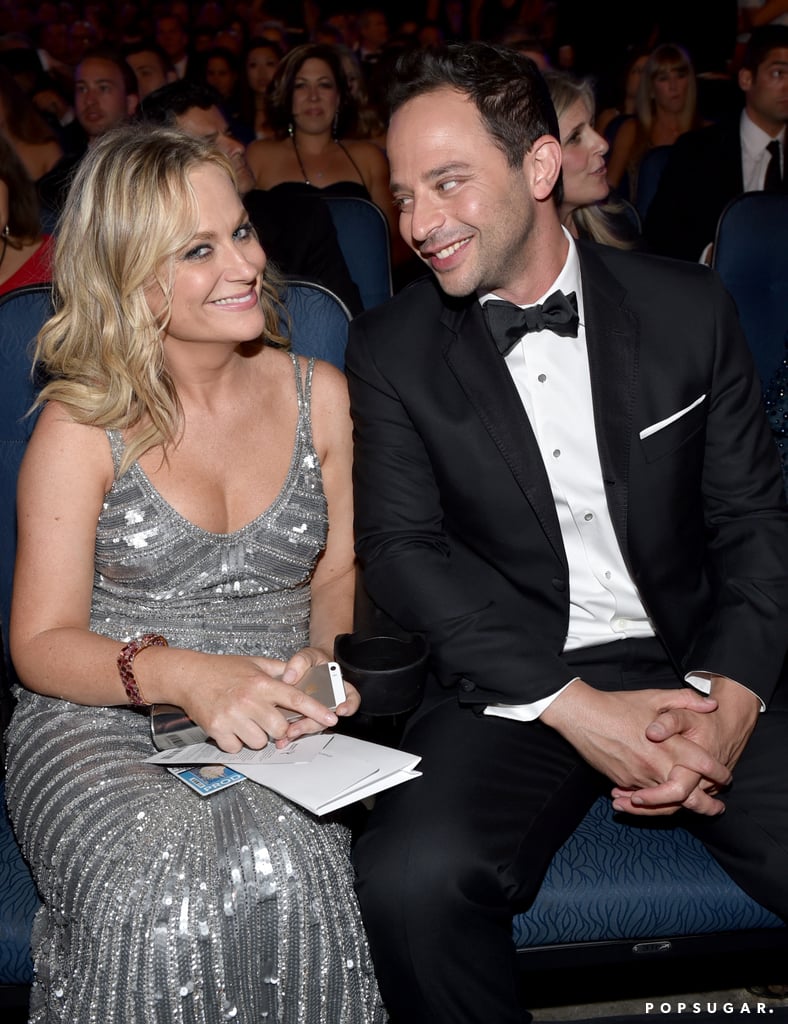 Funny couple Amy Poehler [10] and Nick Kroll sat together in the audience.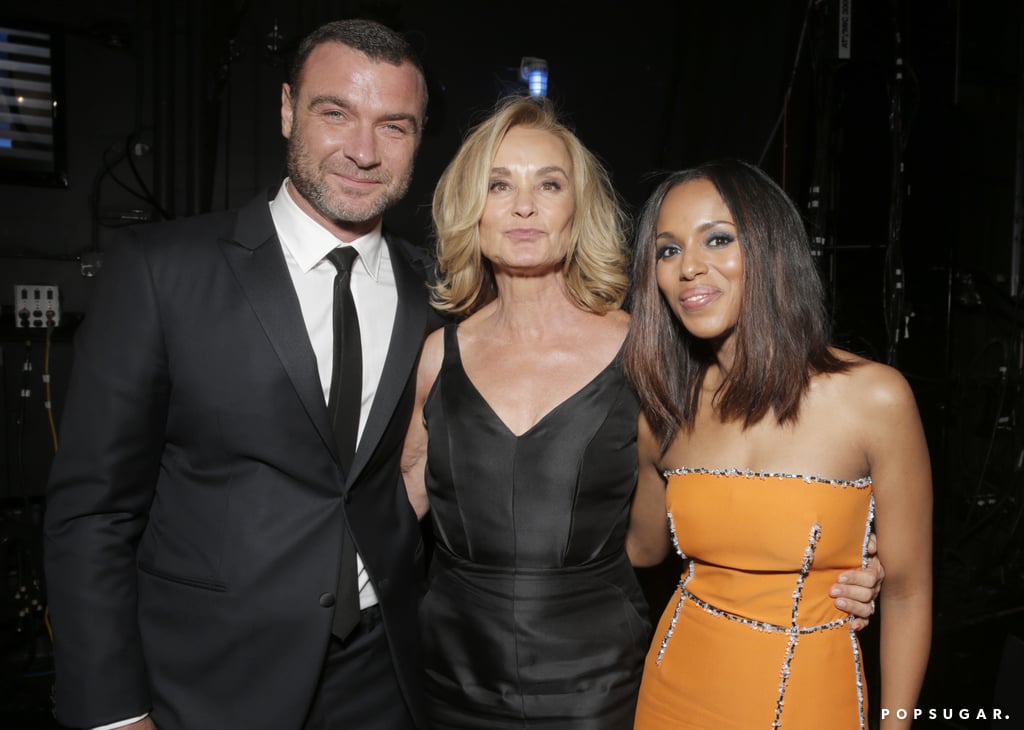 Liev Schreiber [11], Jessica Lange, and Kerry Washington got together backstage.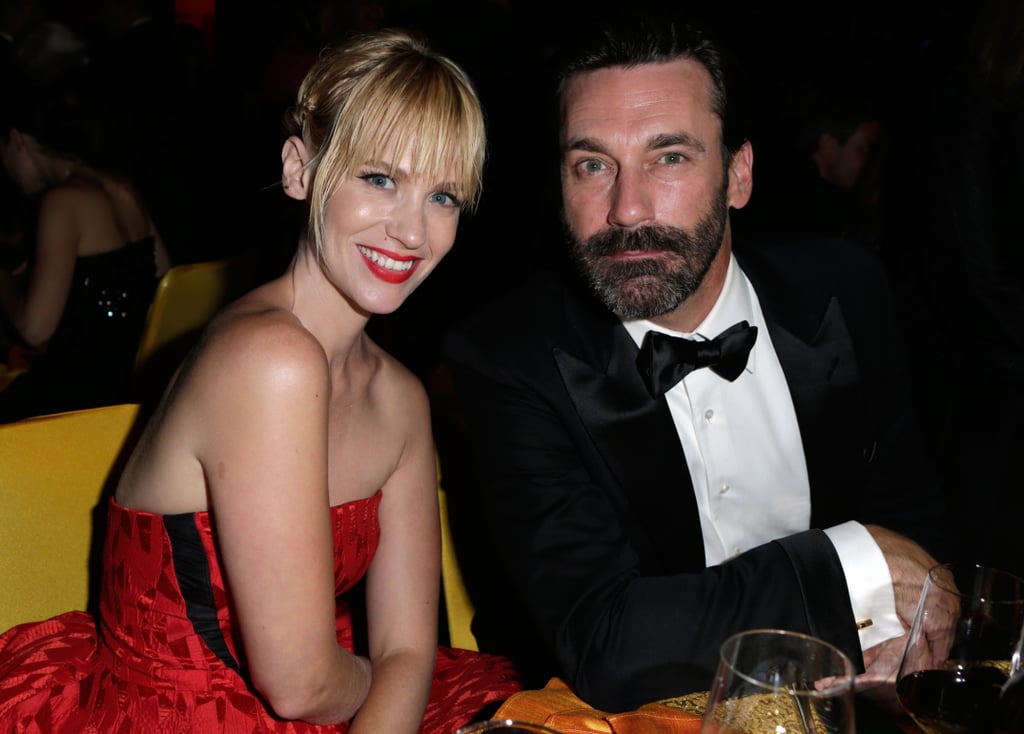 January Jones [12] and Jon Hamm [13] met up inside the Governors Ball.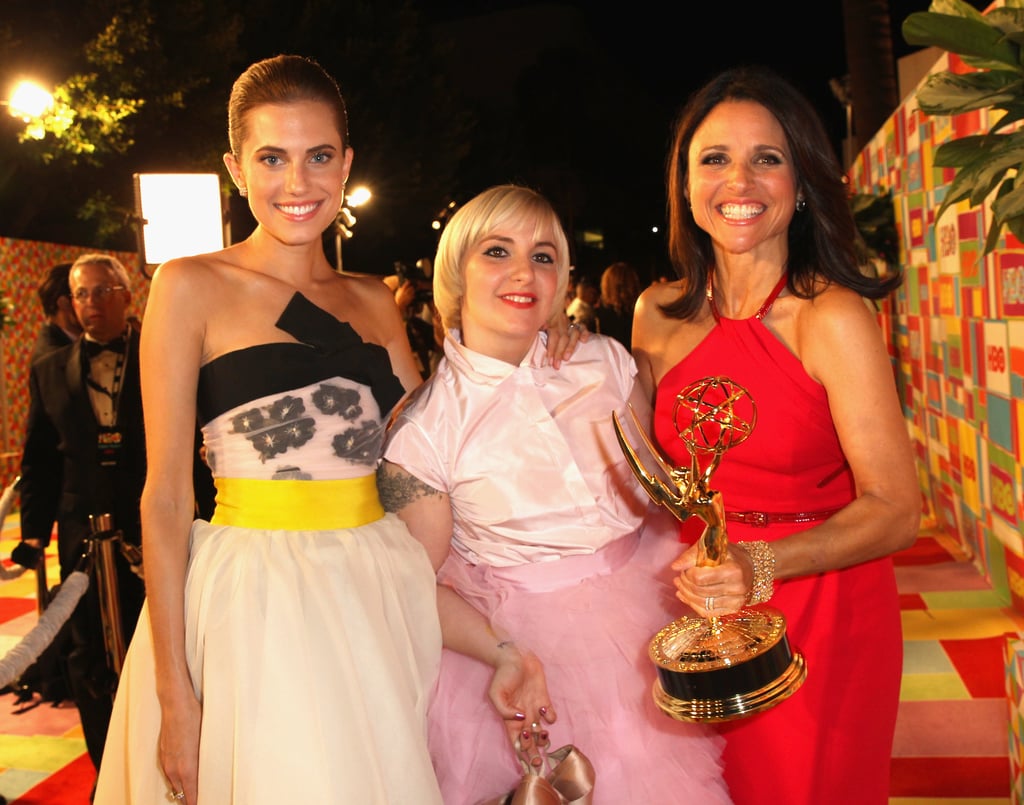 Allison Williams and Lena Dunham posed with winner Julia Louis-Dreyfus [14] at the HBO party.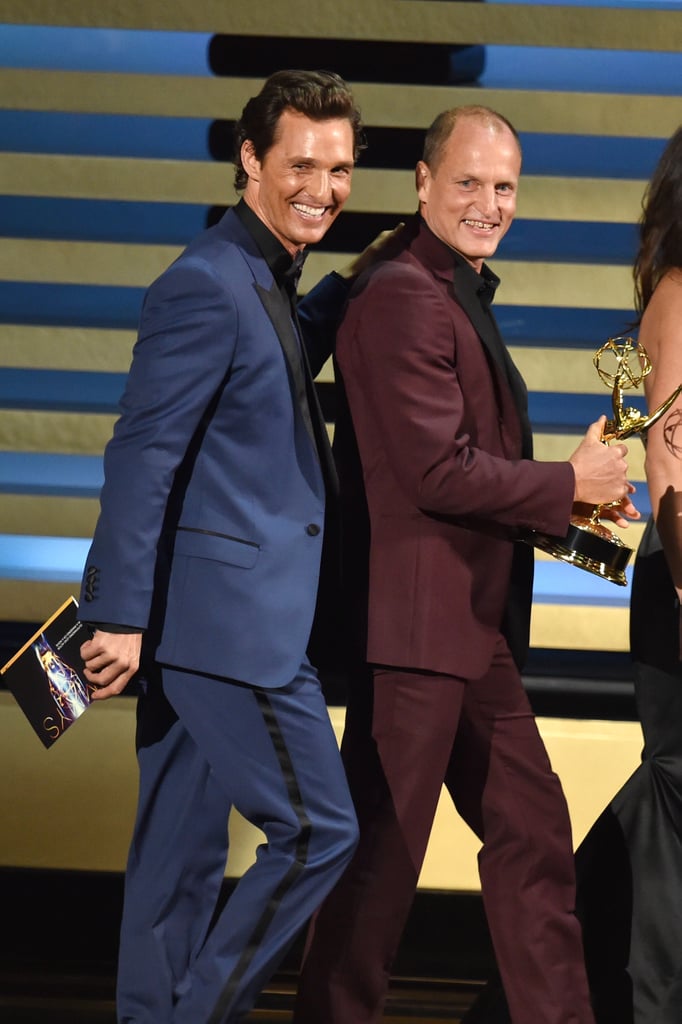 Matthew McConaughey [15] and Woody Harrelson took the stage together.
Gwen Stefani [16] let loose with Chris Hardwick backstage.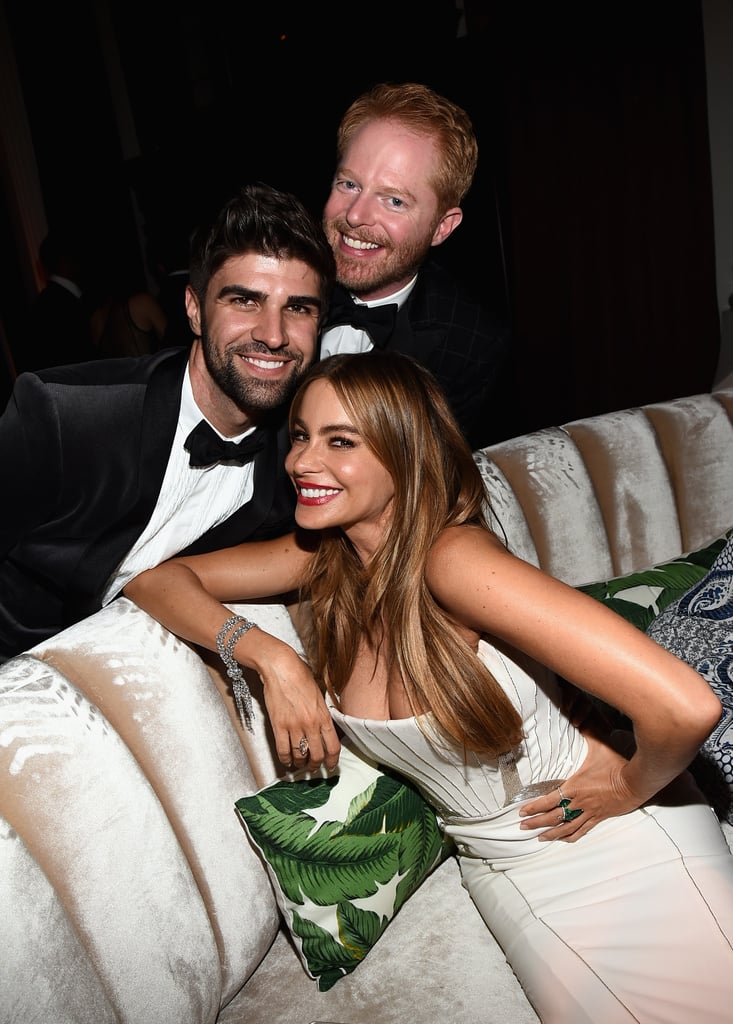 Sofia Vergara and Jesse Tyler Ferguson smiled big with Jesse's husband, Justin Mikita.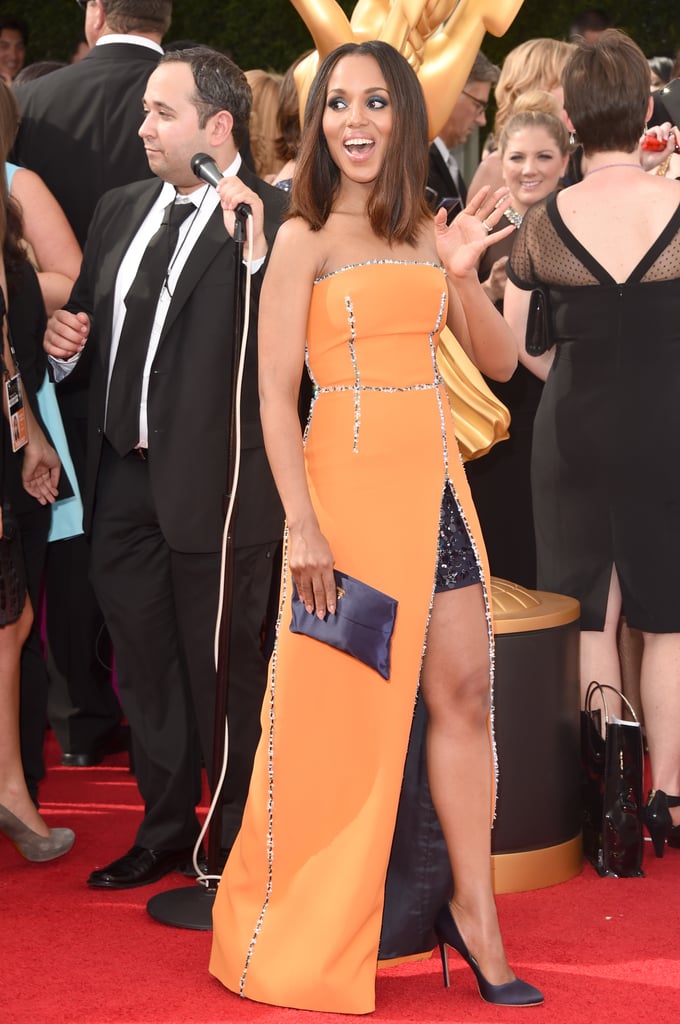 Kerry Washington looked flawless in her Prada ensemble.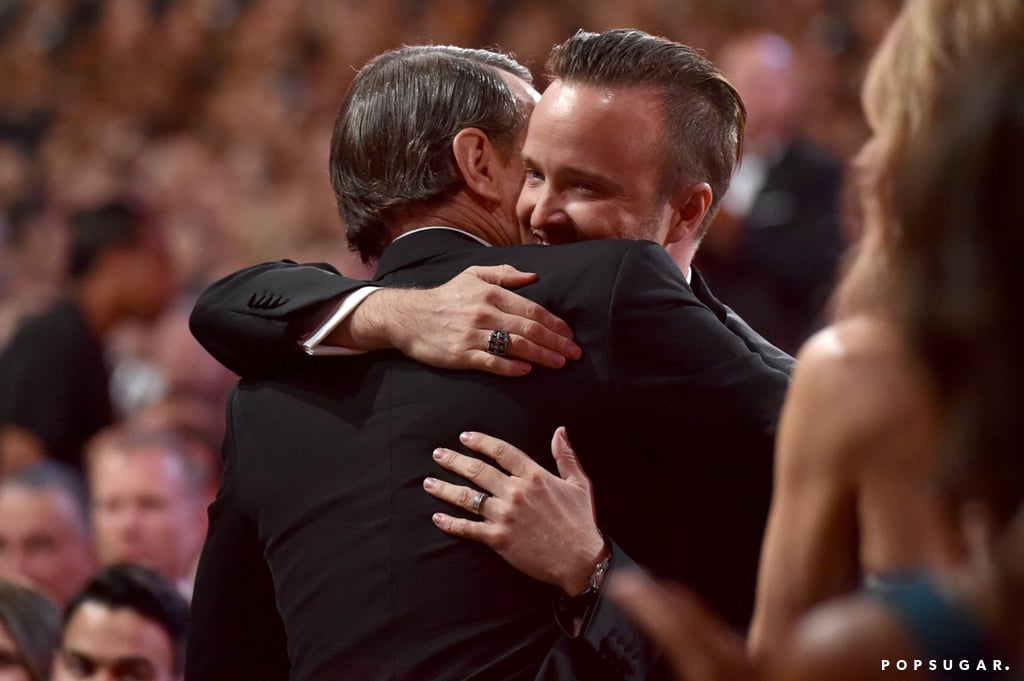 Bryan Cranston and Aaron Paul shared a sweet embrace.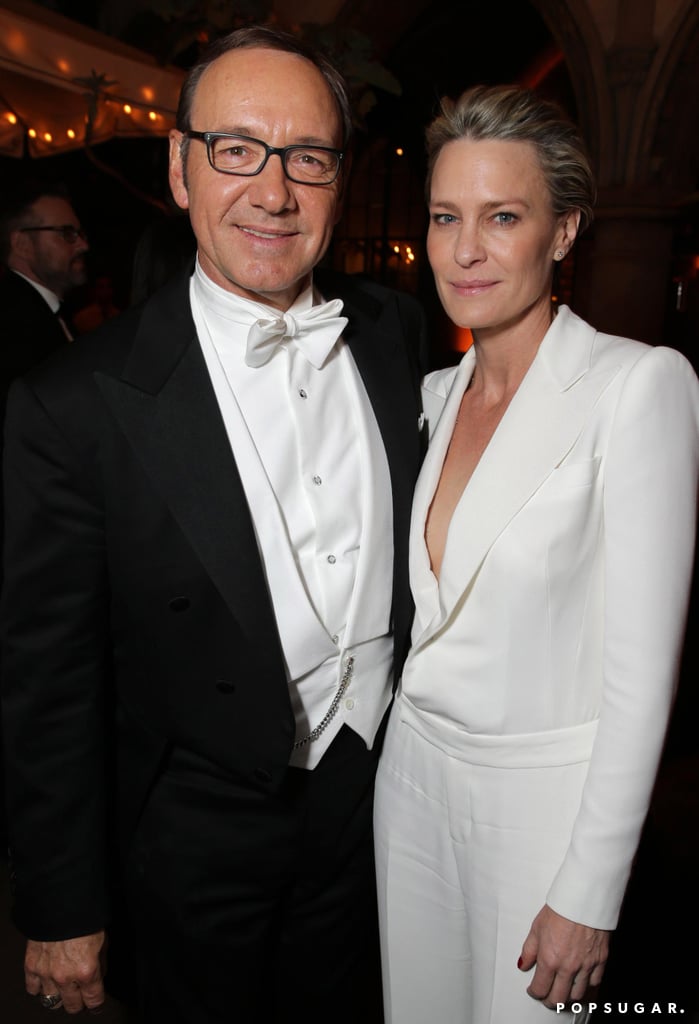 House of Cards' Kevin Spacey [17] and Robin Wright met up.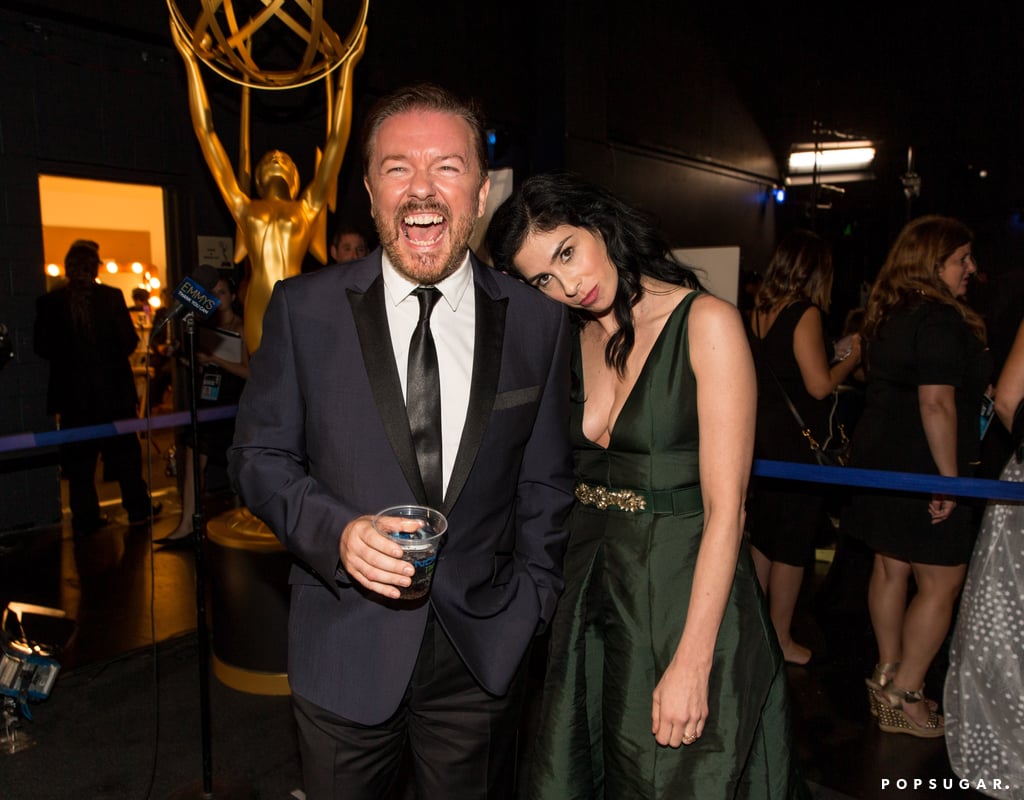 Ricky Gervais and Sarah Silverman shared a moment backstage.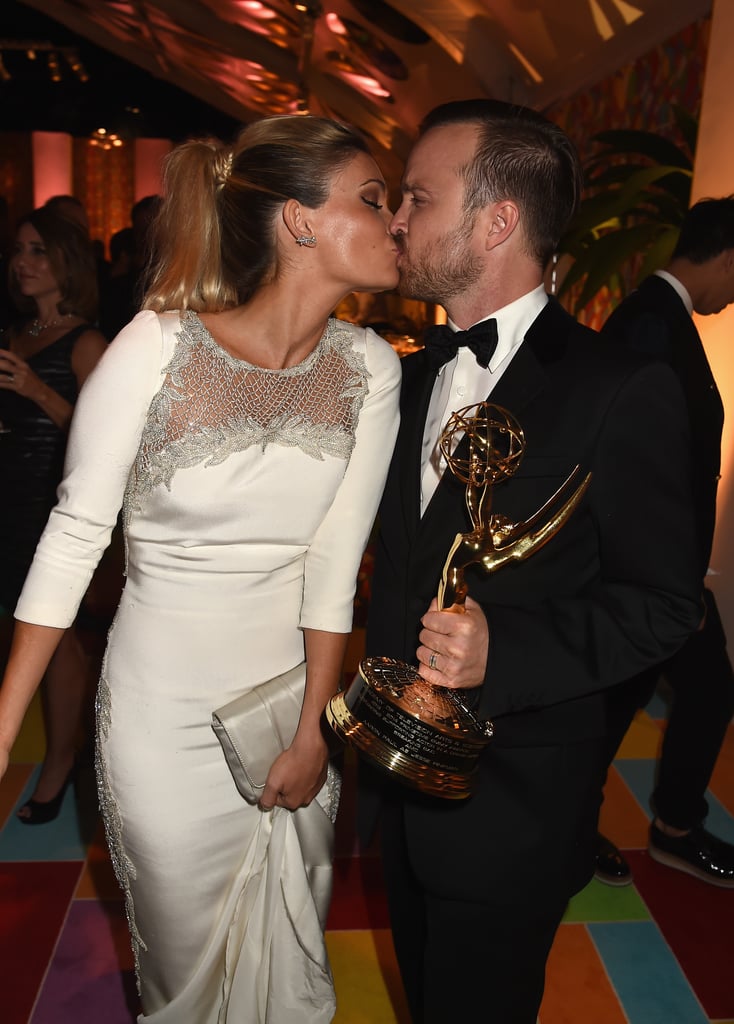 Aaron Paul kissed his wife, Lauren, after his big win.
Sarah Hyland showed off her dance moves.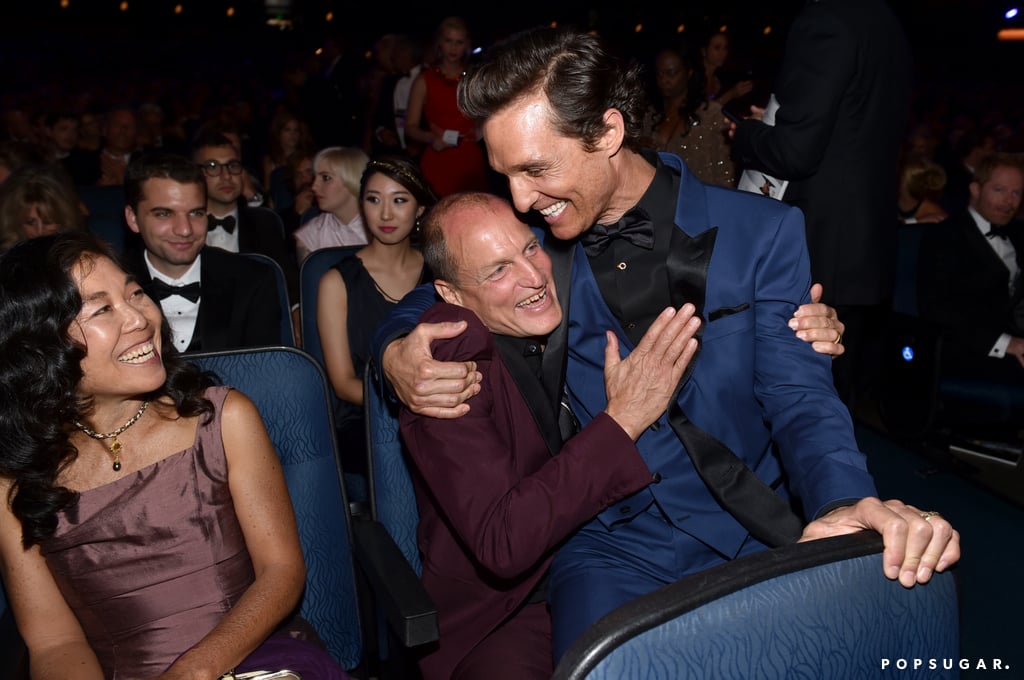 Woody Harrelson and Matthew McConaughey [18] had a bro moment in the audience.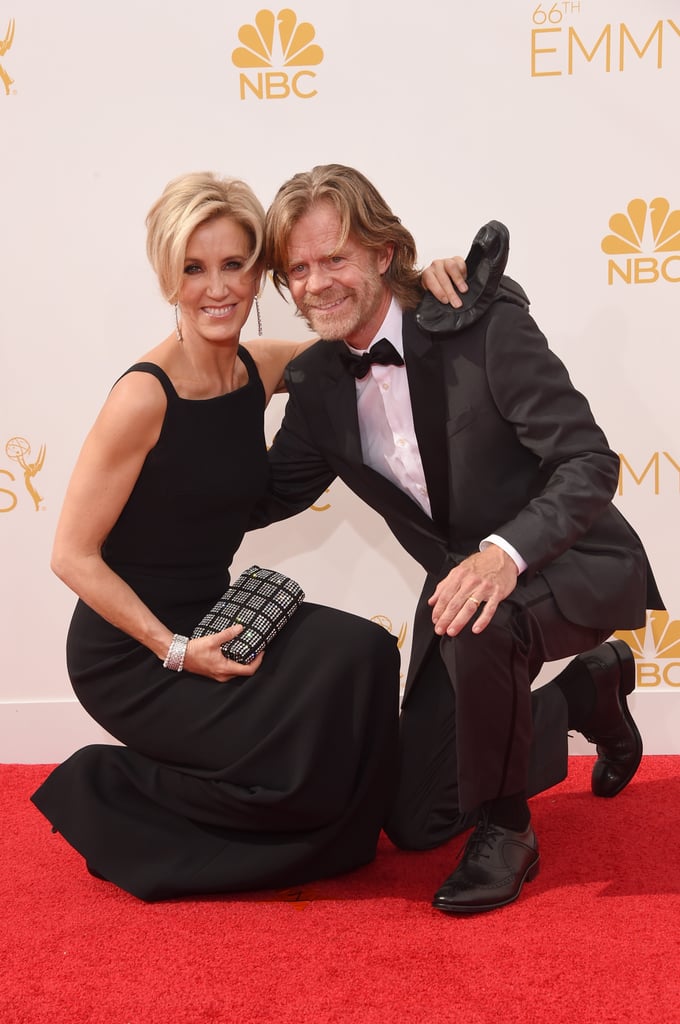 After 17 years of marriage, Felicity Huffman [19] and William H. Macy were too cute on the carpet.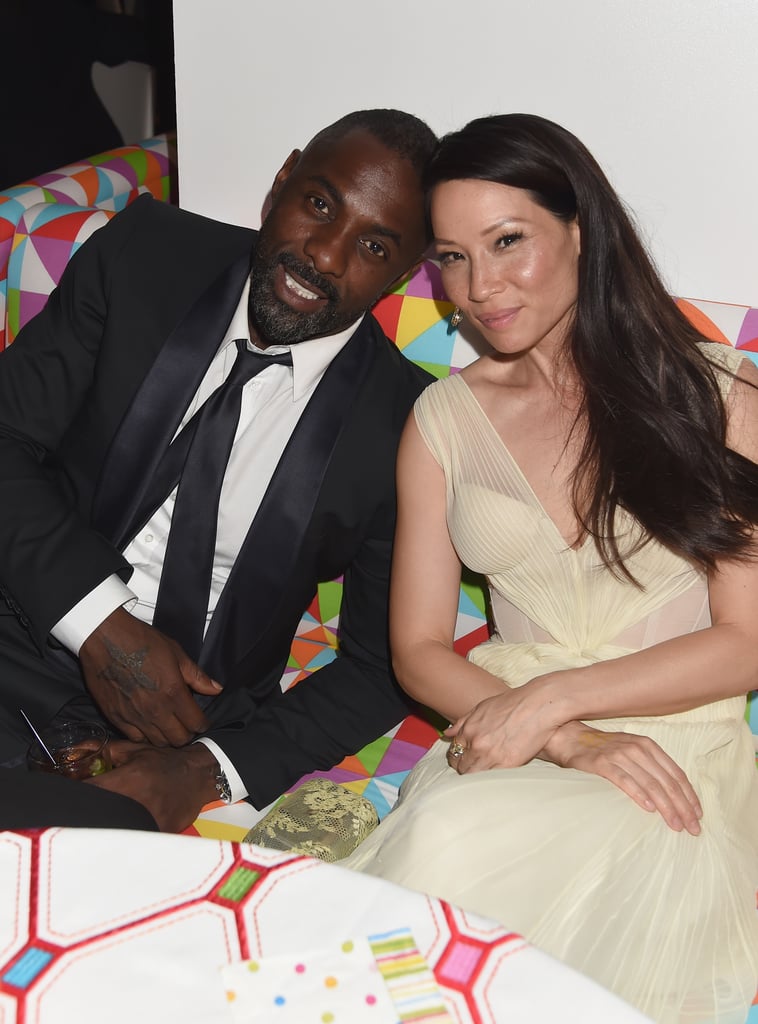 Idris Elba and Lucy Liu [20] relaxed at the HBO party.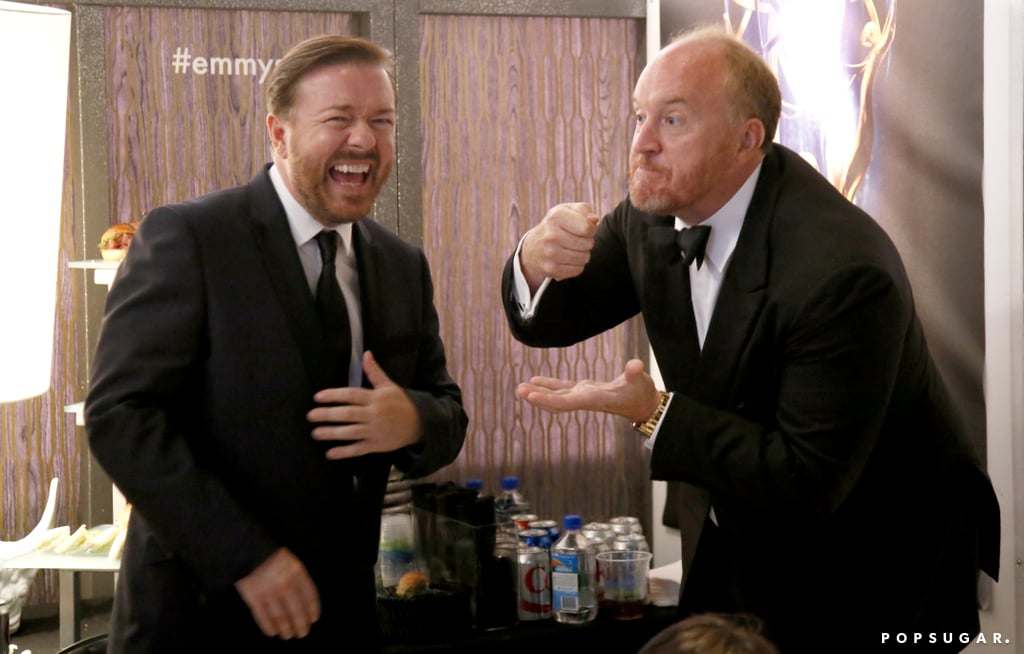 Ricky Gervais and Louis C.K. joked around. Obviously.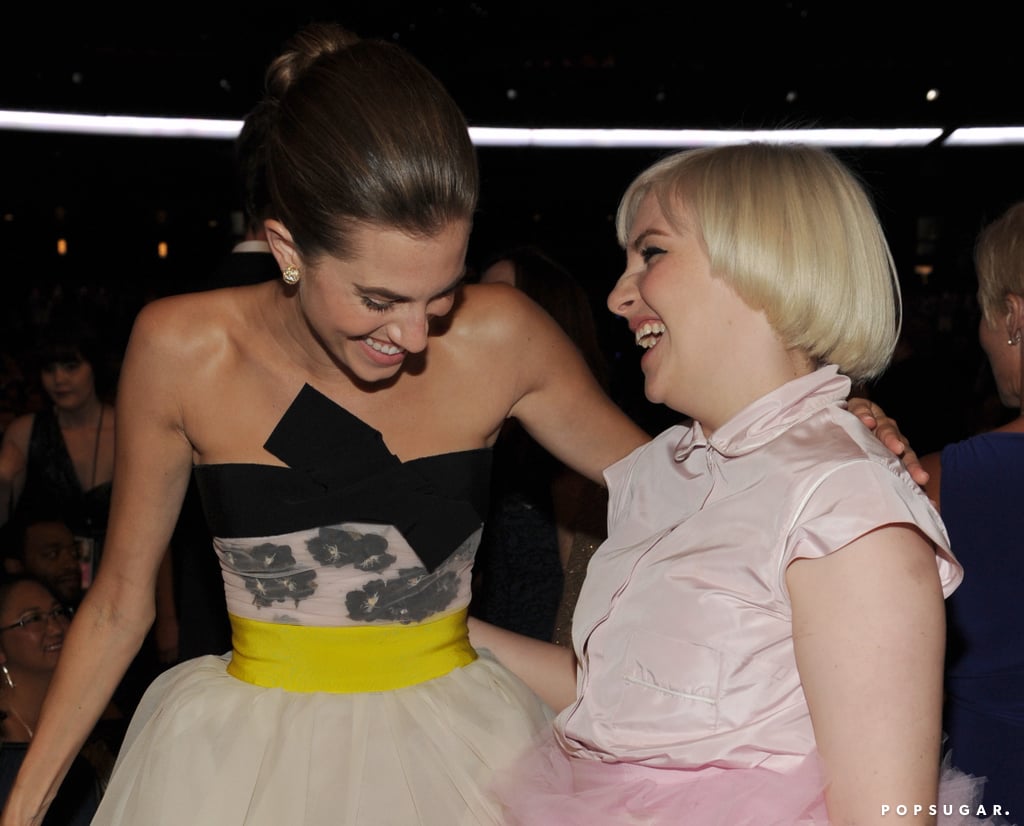 Girls' Allison Williams and Lena Dunham couldn't stop laughing.
Julia Roberts [21] congratulated Bryan Cranston backstage.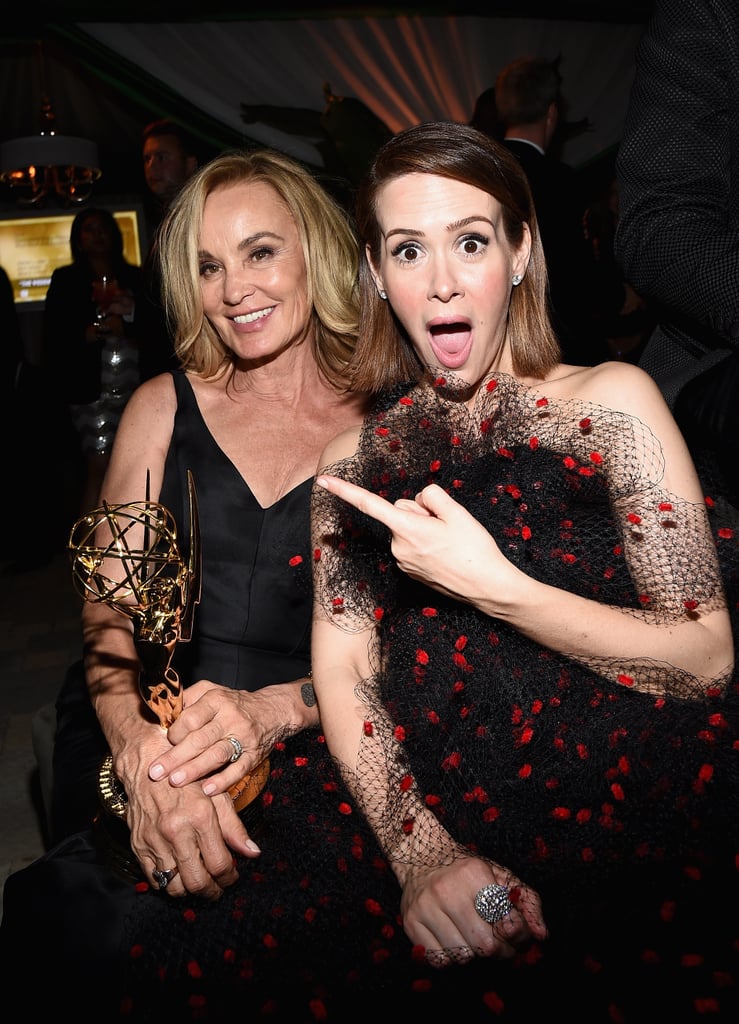 Jessica Lange and Sarah Paulson had a blast at the Fox party.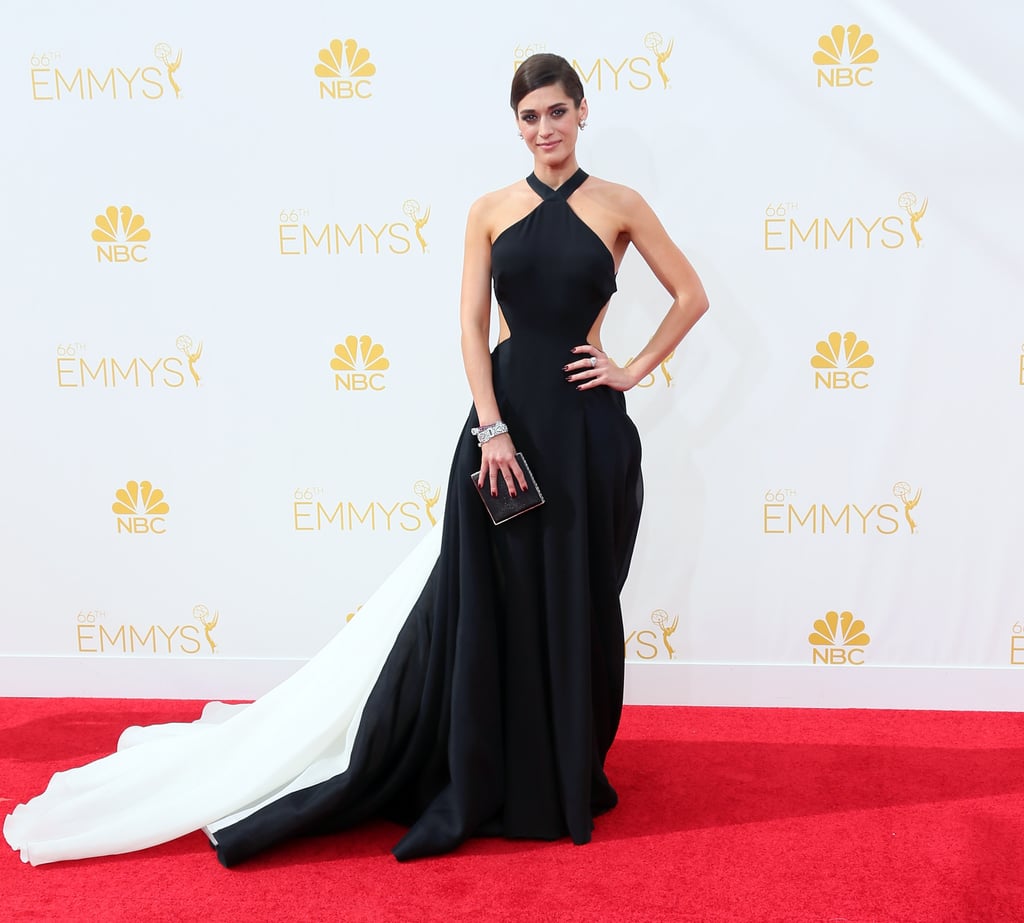 Lizzy Caplan's gorgeous Donna Karan Atelier gown was one of the best of the night.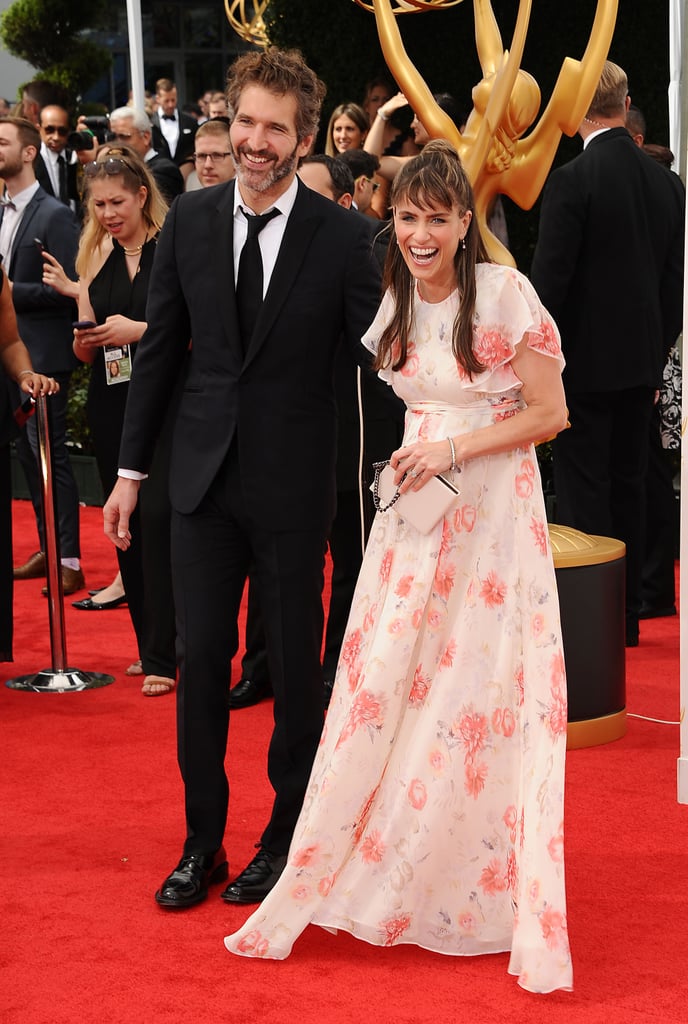 Amanda Peet [22] and her husband, David Benioff, celebrated their baby news on the red carpet.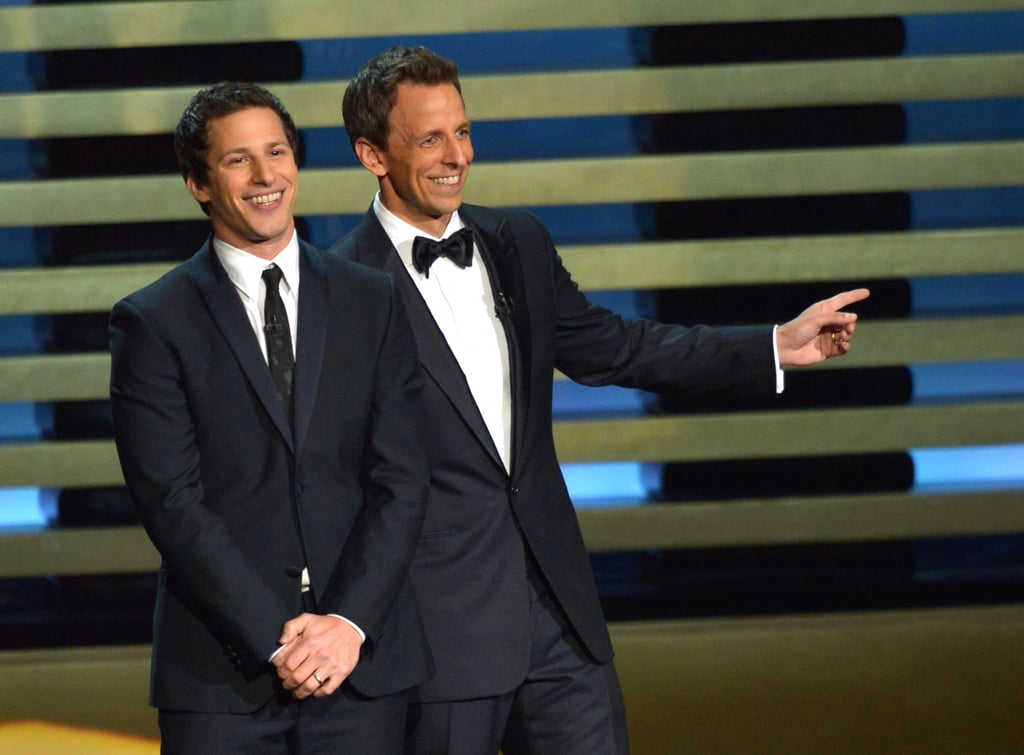 Andy Samberg [23] and Seth Meyers joked around on stage.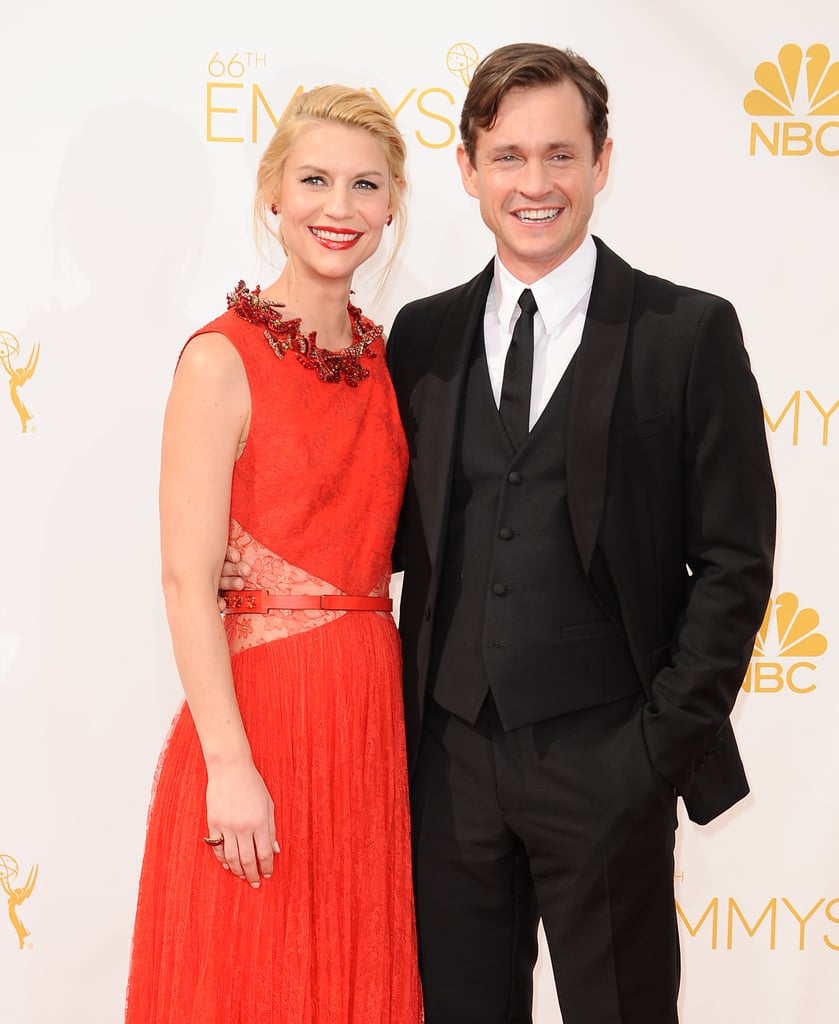 Claire Danes [24] and Hugh Dancy had their red carpet pose perfected.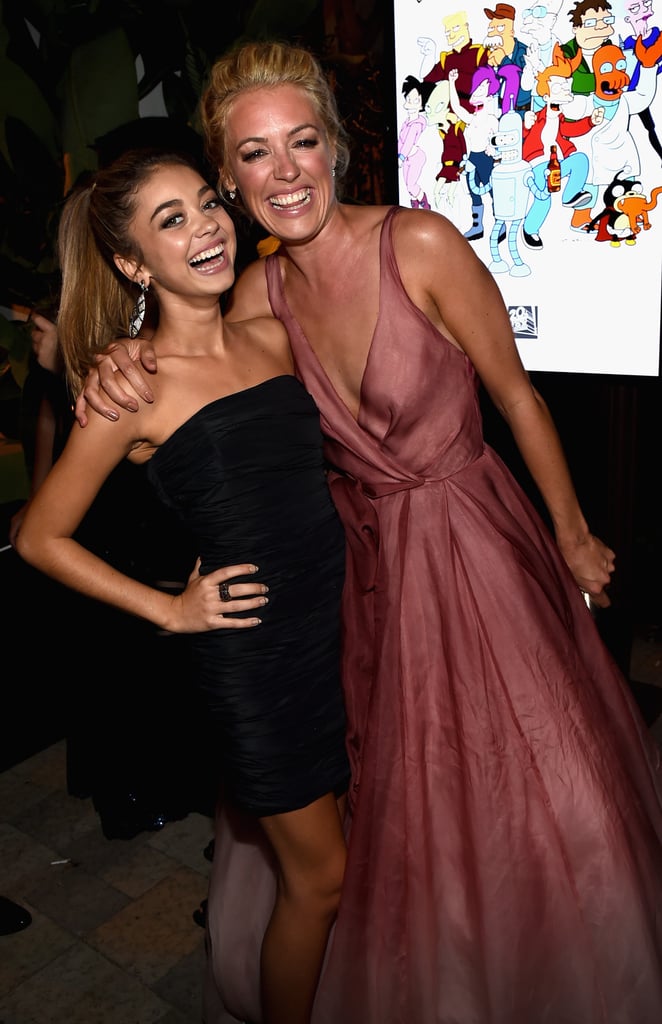 At the Fox/FX party, Sarah Hyland met up with Cat Deeley.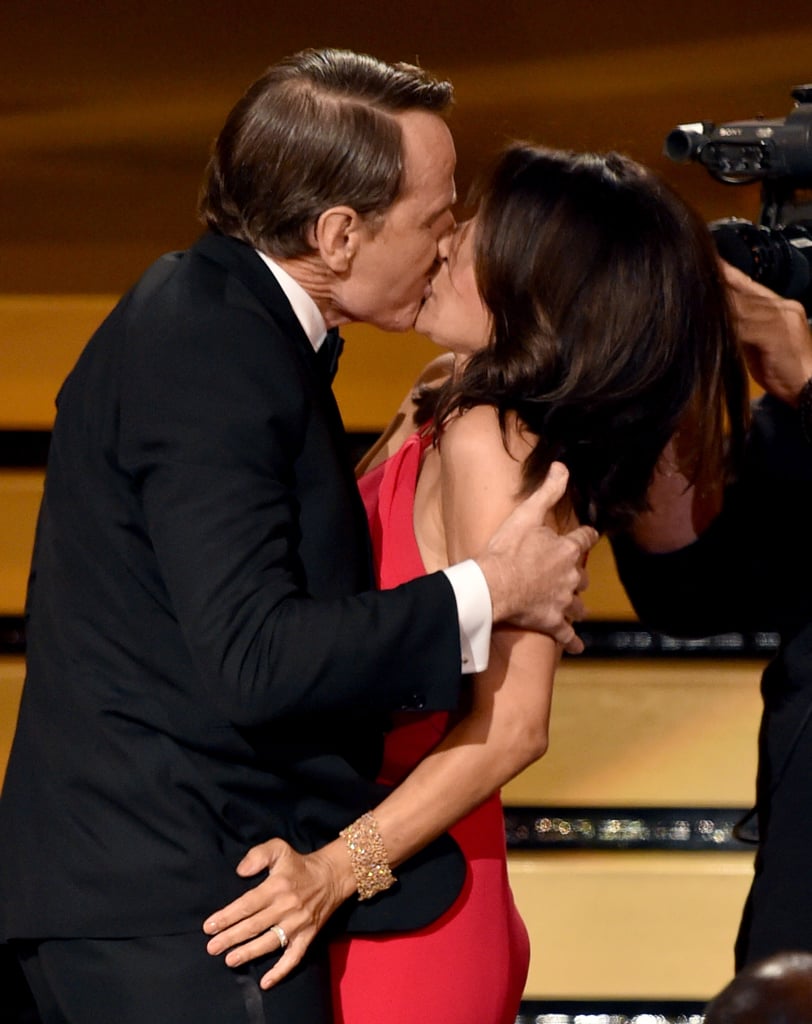 Bryan Cranston and Julia Louis-Dreyfus [25]'s makeout session couldn't be missed.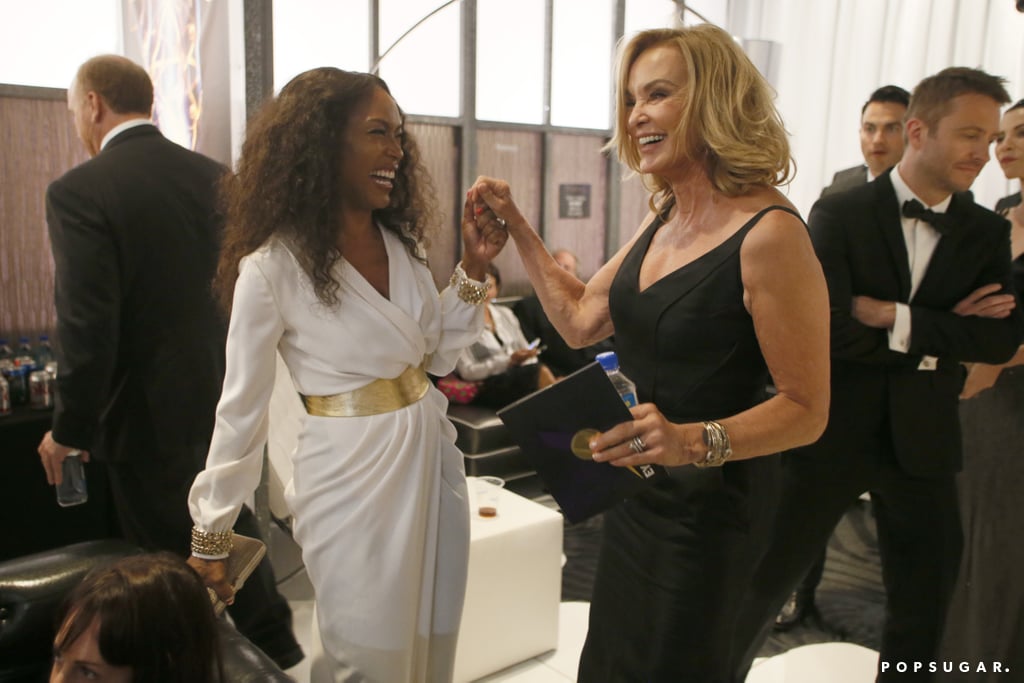 Angela Bassett and Jessica Lange exchanged smiles.
Aaron Paul and Bryan Cranston got animated about their win.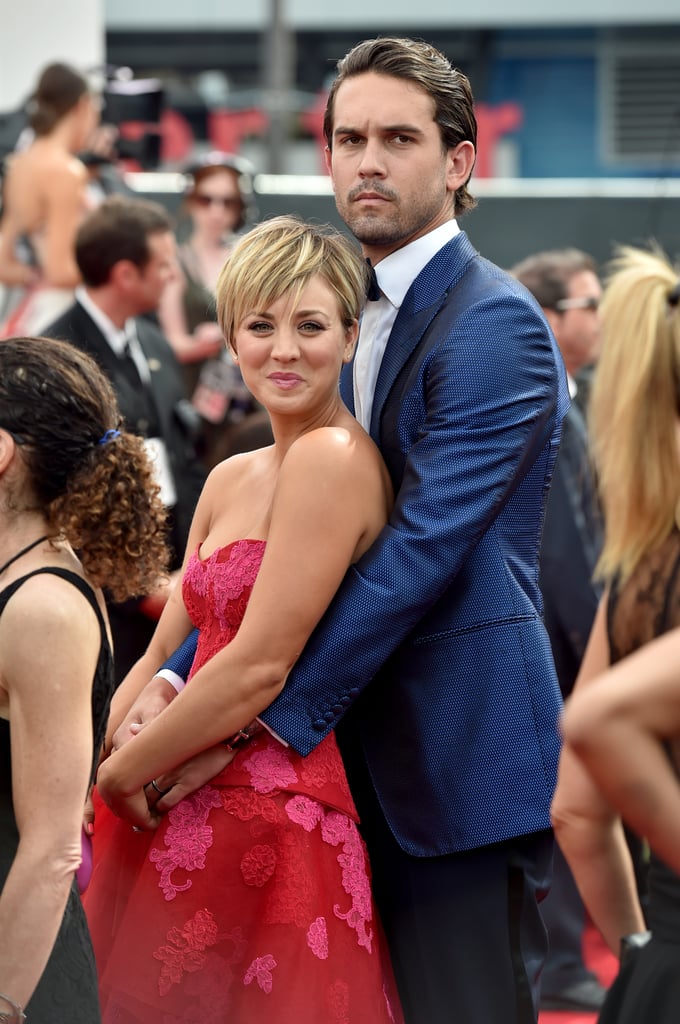 Kaley Cuoco got a hug from her husband, Ryan Sweeting, on their way into the show.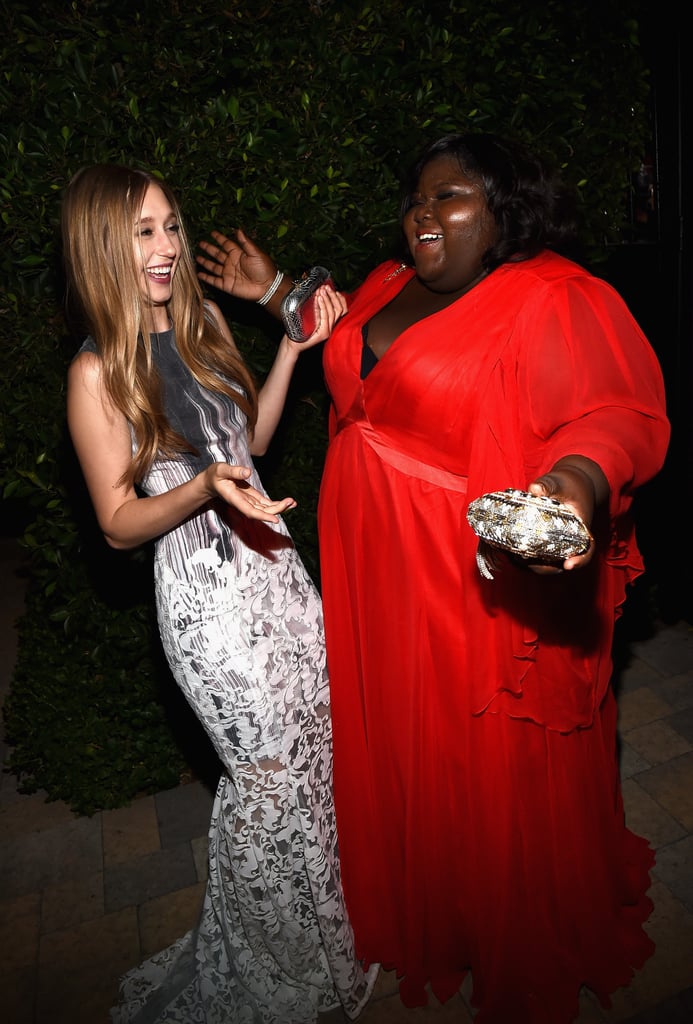 Gabourey Sidibe [26] chatted with Taissa Farmiga at the Fox/FX party.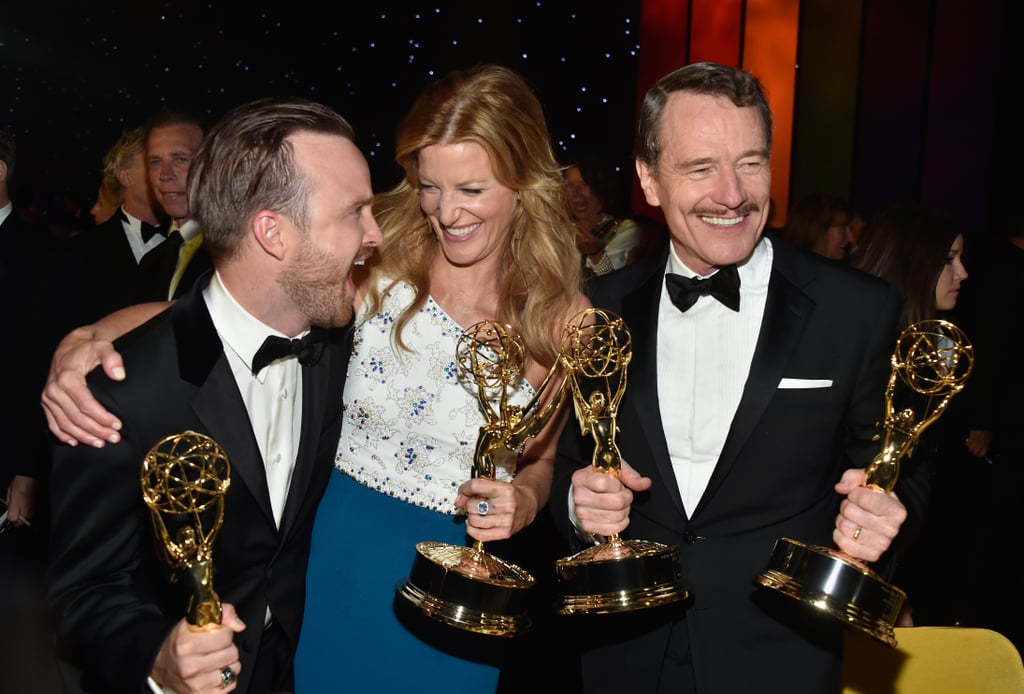 Aaron Paul, Anna Gunn, and Bryan Cranston couldn't contain their excitement after Breaking Bad's many wins.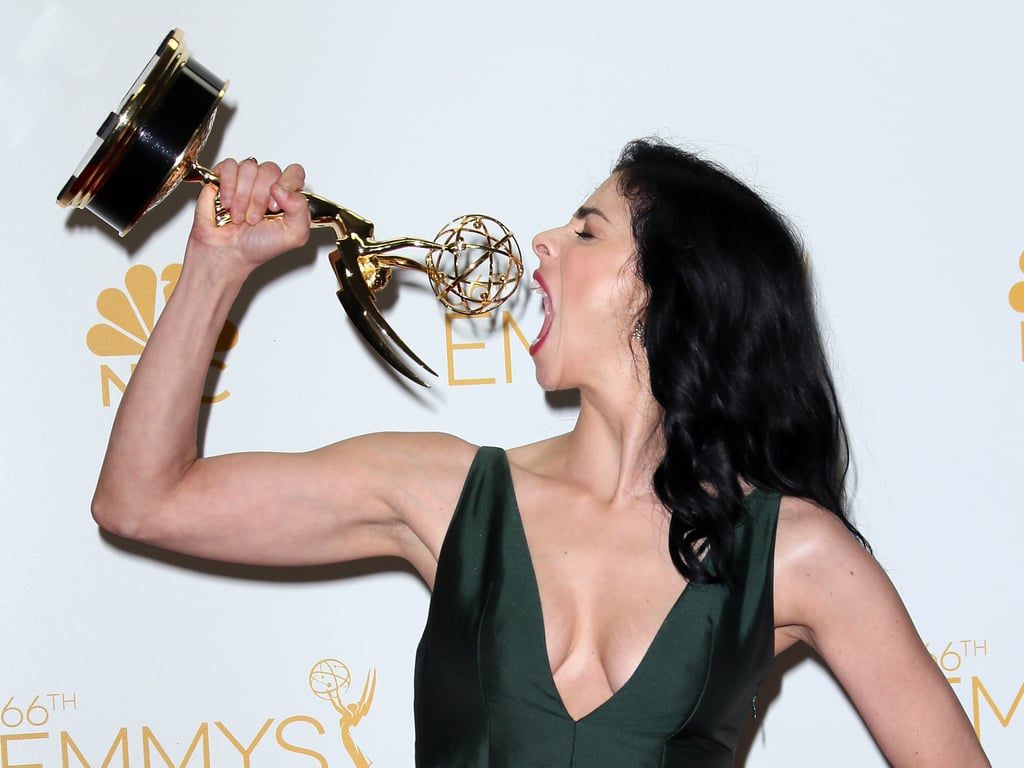 Sarah Silverman showed off her big Emmy appetite.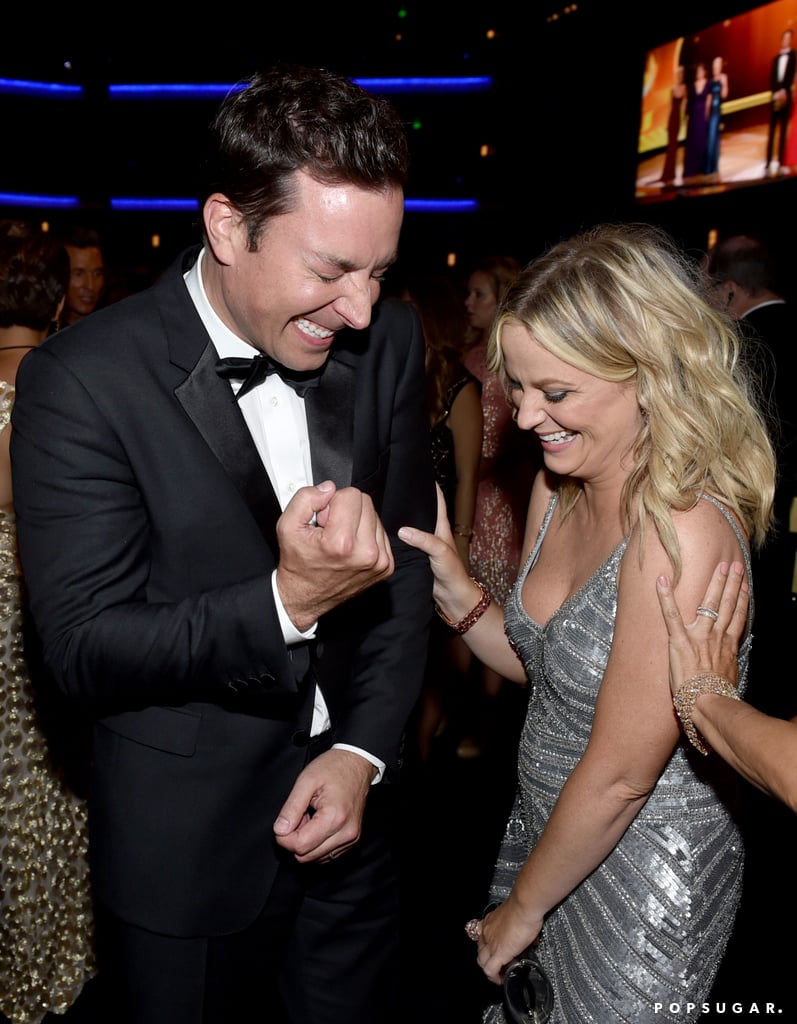 Jimmy Fallon [27] and Amy Poehler [28] kept their antics going backstage.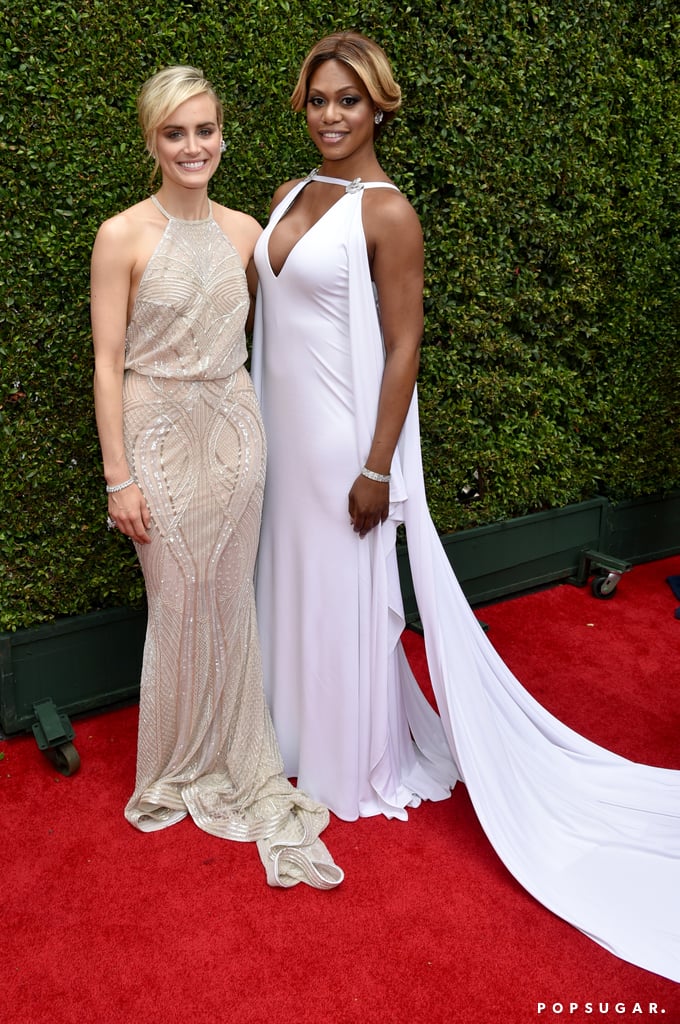 Orange Is the New Black's Taylor Schilling and Laverne Cox posed together on the red carpet.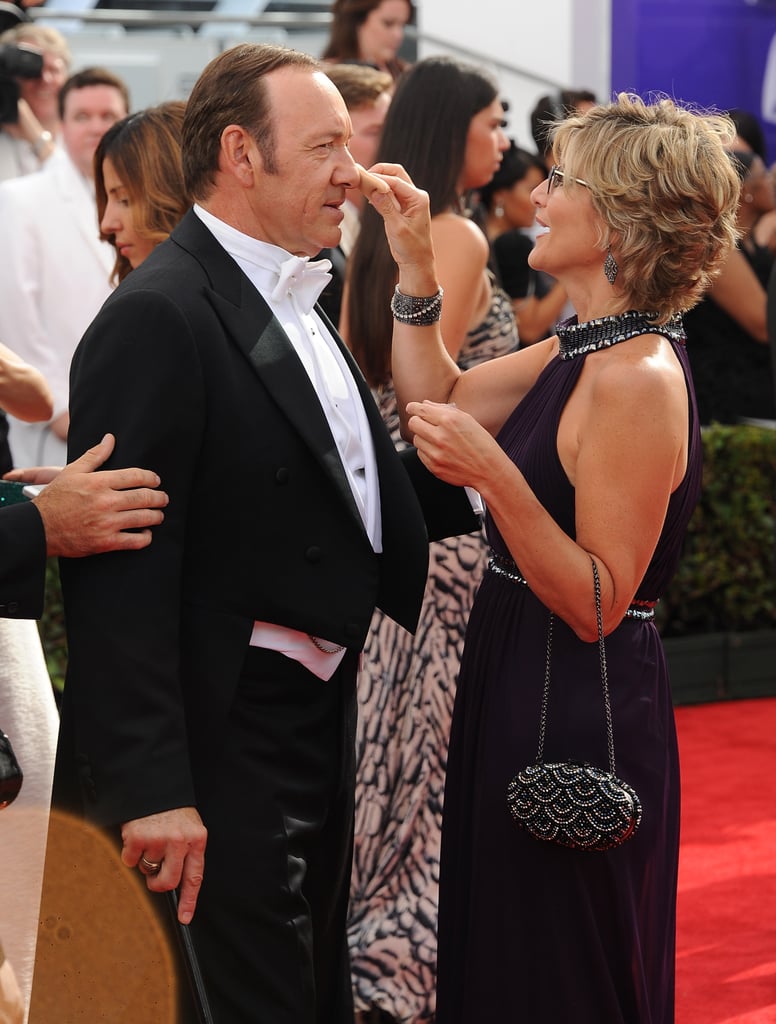 Kevin Spacey [29] got a touch-up on the carpet.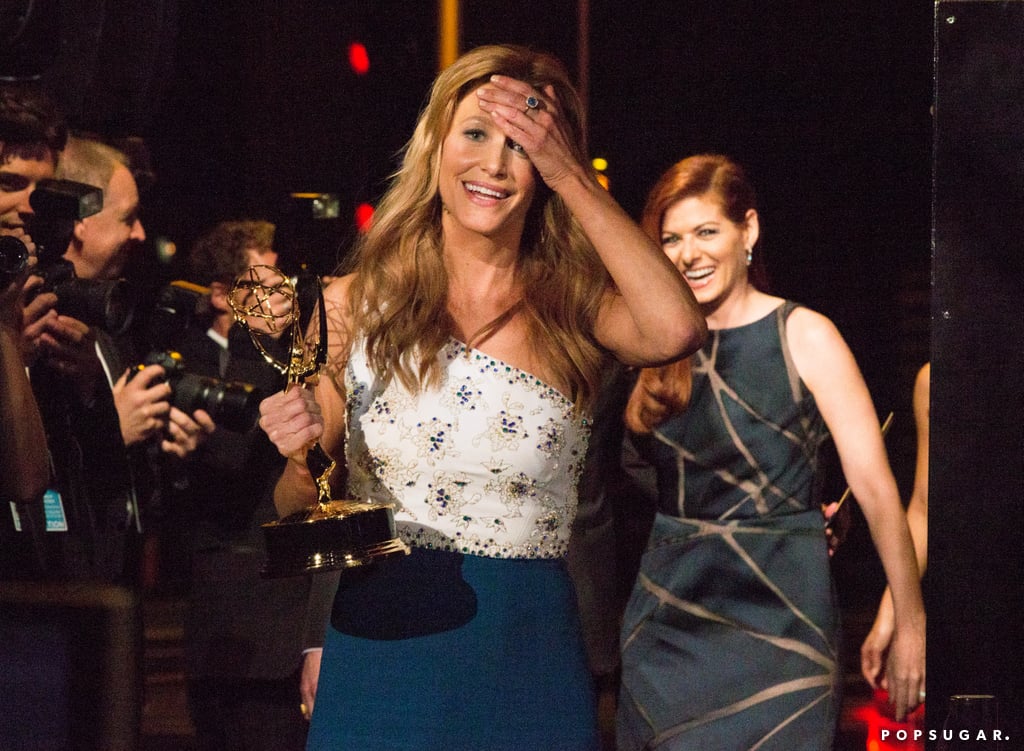 Anna Gunn was overwhelmed backstage.
Modern Family's Nolan Gould, Ariel Winter, and Sarah Hyland cuddled up at the Fox afterparty.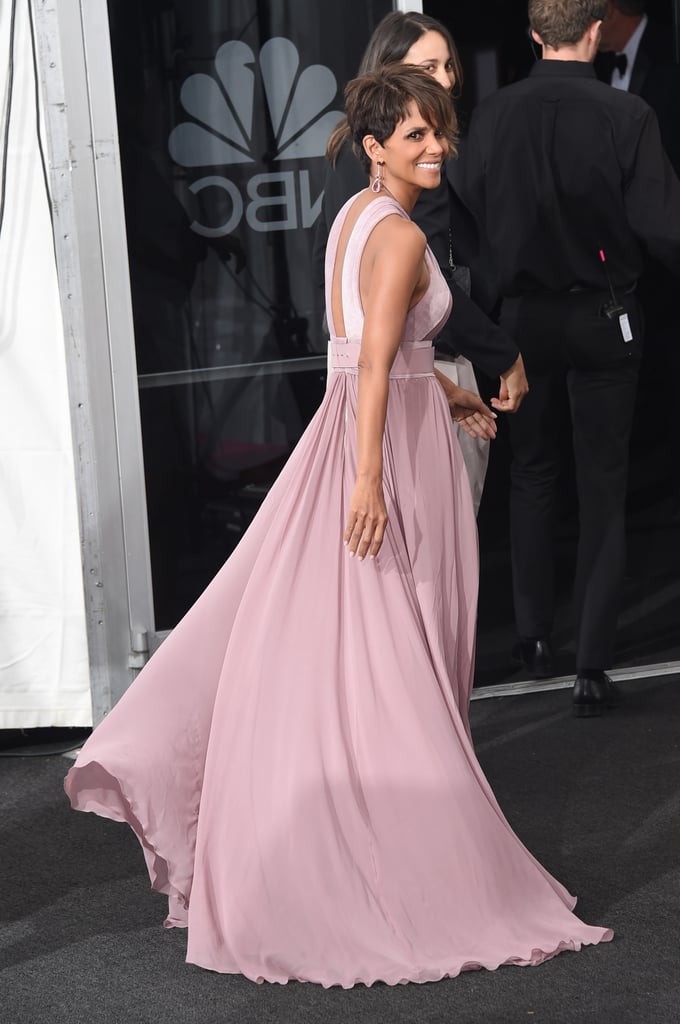 Presenter Halle Berry [30] smiled in her flowing gown.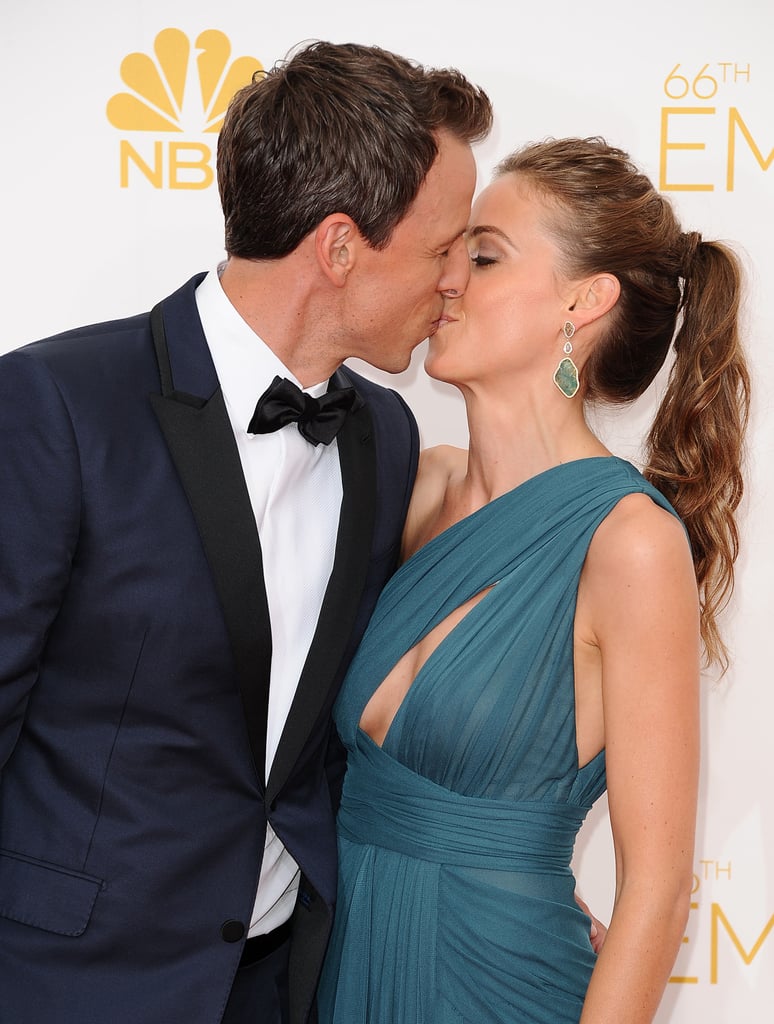 Seth Meyers planted a kiss on his wife, Alexi.